Don't knock it until you try it!
Whether you love it or not, Beef Tartare is one of the most exquisite dishes out there. The dish is meticulously served, featuring the freshest cut of raw beef as the star of the show. The meat is then mixed with capers, onions, mushrooms, pepper, and a raw egg yolk on top for added texture and flavor. Any other seasoning is placed separately, to be added according to one's taste!
Also Read: Where to Get the Best Churros in the Metro
Whether you're feeling intrigued by this dish or just want to dive back into an old favorite, you have to try Beef Tartare from these restaurants around the metro.
Found in the heart of BGC, Brasserie Sagana flaunts its authentic French dishes! Whether it's Beef Brisket Bourguignon, Baked Escargots, or Beef Tartare, Brasserie Sagana will surely hit the spot in a way that only true brasseries can.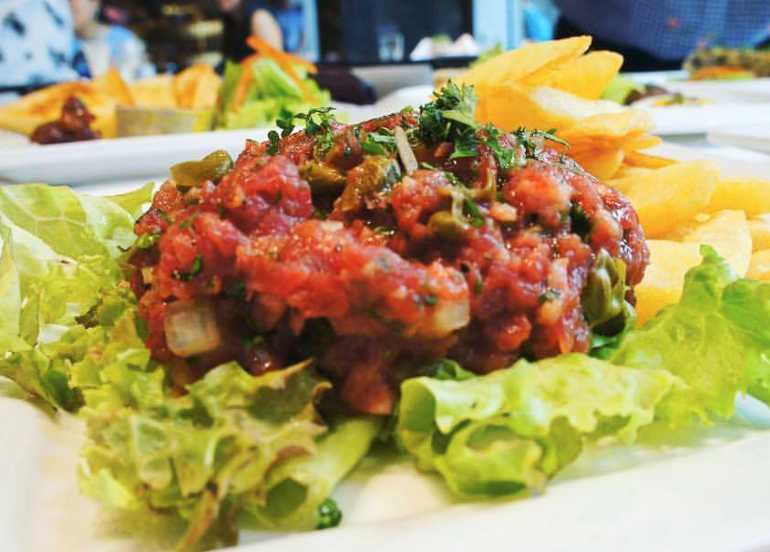 View website
View their Facebook
View their Instagram
3rd Avenue Corner 26th street, BGC, Fort Bonifacio
0917 632 7946
The Test Kitchen was once a tasting room, and is now, a proper restaurant that specializes in perfection. Their dishes are visually stunning, with flavors that don't all short on expectation. Try their version of beef tartare–raw beef, smoked egg yolk, and sorghum!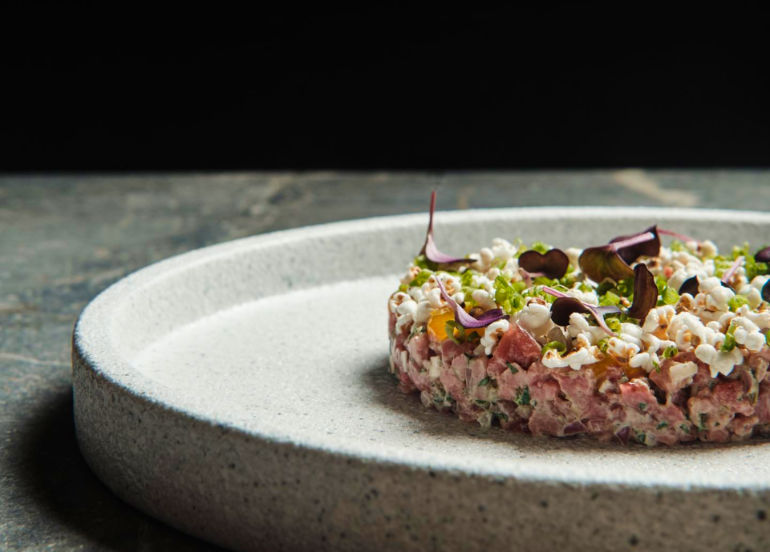 View their Facebook
View their Instagram
G/F One Rockwell, Rockwell Dr, Rockwell Center, Makati
+639772885751
Craving for a night out filled with great vibes, delicious drinks, and a stunning view of the metro? Head over to Dr. Wine in Poblacion. Apart from their variety of beverages, their food menu also screams elegance, with dishes like Crispy Slow Roasted Pork Belly, House-Made Charcuterie Boards, French Oysters, and of course, this traditional Beef Steak Tartare!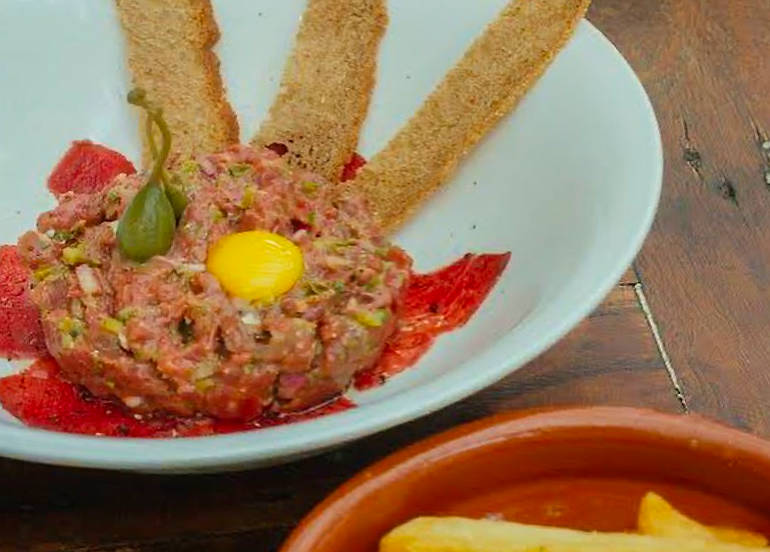 View menu
View their Facebook
View their Instagram
5921 Algier St, Poblacion 1209 Makati
0917 563 8811
Carnivores deserve a perfectly cooked piece of steak, and if you want to satisfy your meaty cravings, El Gaucho Steakhouse is your spot. Apart from serving premium cuts of meat, they also serve caviar, burgers, and pasta. Try their Hand Cut Beef Fillet–freshly minced meat served with toast and mixed green salad.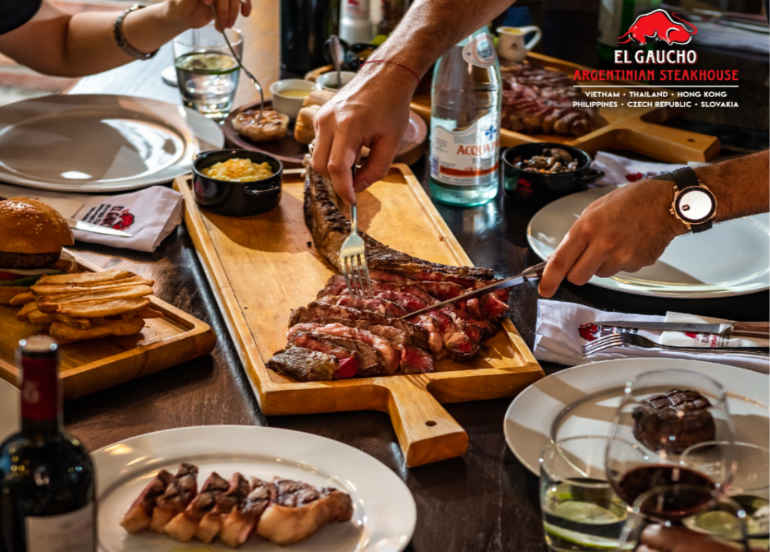 View menu
View their Facebook
View their Instagram
Woori Seoul is a Korean Barbecue House that offers your favorite Korean dishes. Stews, soups, noodles, meat, bingsu–you name it! Be sure to order their Yukhwe, Korean Beef Tartar, made with black Angus and their own fermented soy sauce concoction, Korean pear, and organic egg!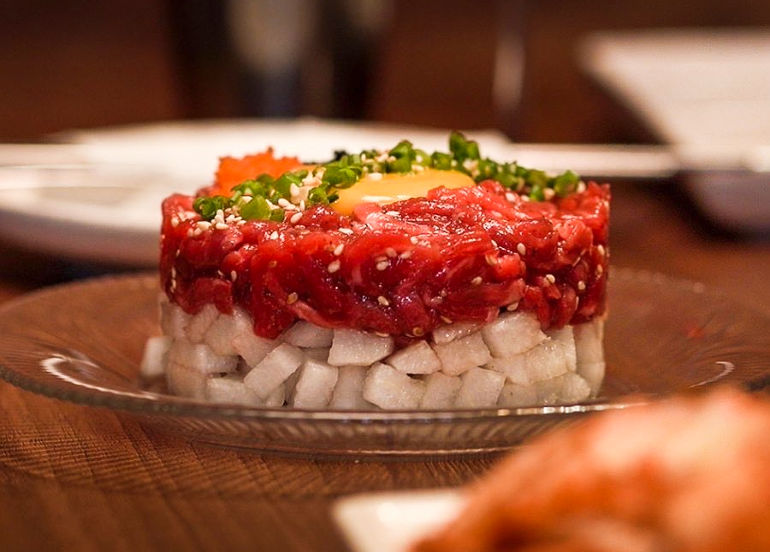 View menu
View their Facebook
View their Instagram
Festival Supermall Alabang, Muntinlupa
09694057410 | +639952179202
From apps to desserts, Pardon My French will satisfy your need for authentic, delicious French cuisine. If you fancy something light yet flavorful, try their classic steak tartare with a side of their delectable wines.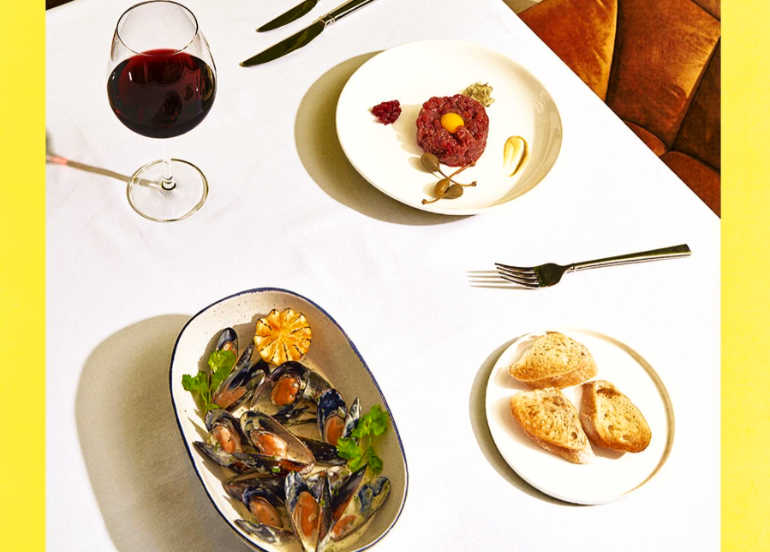 View menu
View their Facebook
View their Instagram
110 Jupiter Street, Makati
09178230091
At L'Opera Ristorante, what awaits you is a true Tuscan tradition experience and the best of classic Italian cuisine. Their dishes are a culinary masterpiece–bursting with flavor and elegance. You have to try their Beef Tartare!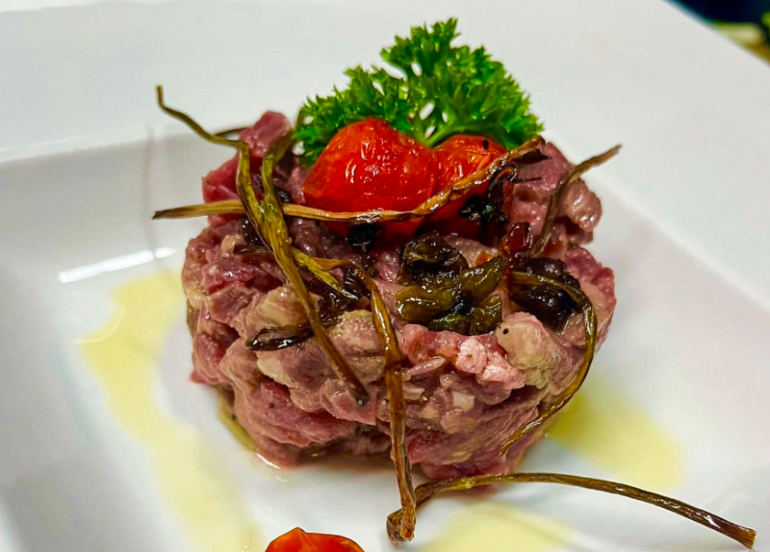 View menu
View their Facebook
View their Instagram
The Fort Entertainment Complex BGC (formerly Fort Strip) 26th St. Cor. 7th Avenue
8889-2784 | 8889-3963 | 09178624745
Know any new restaurants in your area? Share it with us in the comments below or tag us on Instagram @bookyapp on all your food finds! If you still haven't, download Booky for free on iOS and Android and enjoy the convenience of searching and booking restaurants offline.