Sweet and crunchy!

This popular Spanish dessert has been around long enough for it to become our grandma's favorite after-meal snack. Did you know that a churro is simply made out of flour, water, and salt? It sounds easy, but not really. The secret to every perfectly golden churro lies in the cooking process.
Also Read: Where to Get the Best Matcha Latte in the Metro
Here are some places around the city where you can get your sweet churros from.
Dulcinea – multiple branches
This is the classic churro that enlightened our young hearts back in the 90s and it is still one of the favorite versions of this Spanish confection. You can now take it anywhere you go with its functional packaging.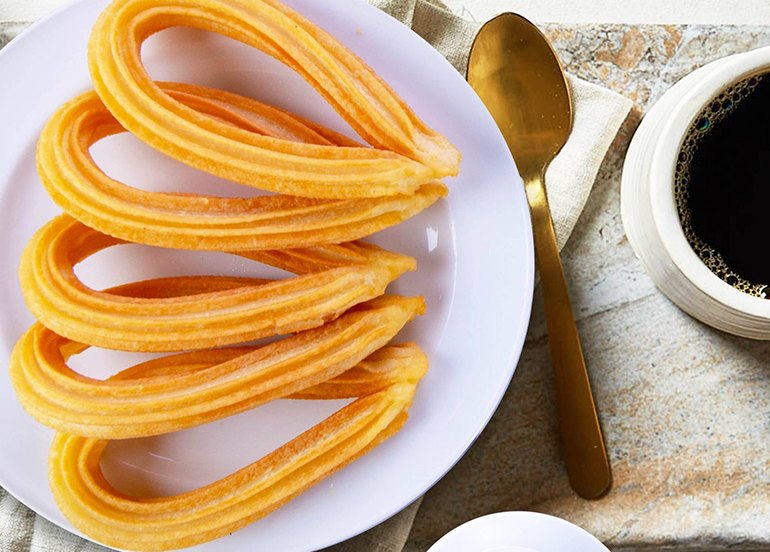 View menu
View their website
View their Facebook page
View all branches
Terry's began as an import and distribution company, supplying gourmet items to homes and restaurant kitchens all over Metro Manila. Today, Terry's Bistro offers Spanish and European-influenced dishes that inspire and create excitement. Their wine list is also impressive, with selections from all over the world at no extra charge.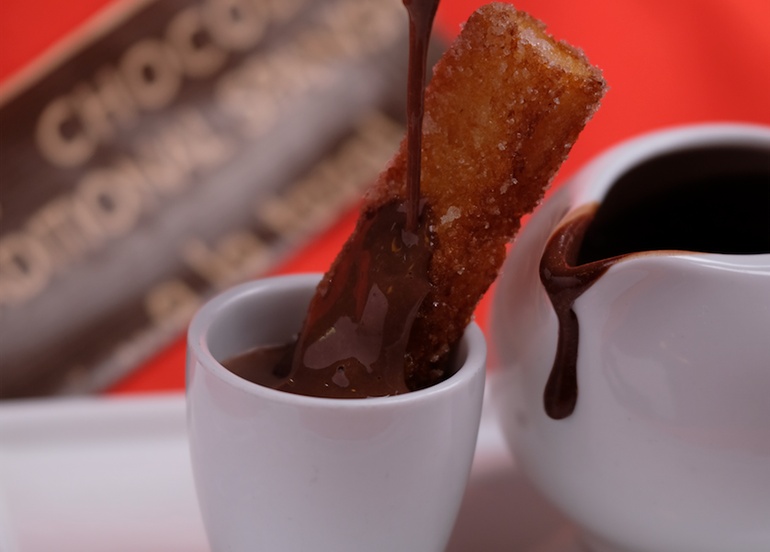 View menu
View their website
View their Facebook page
View their Instagram account
View their branches
Rambla is a trusty go-to restaurant for Spanish-Mediterranean specialties. Aside from their classic churros, they also get to experiment with desserts like this white chocochurros with matcha ice cream and flavored churro buns.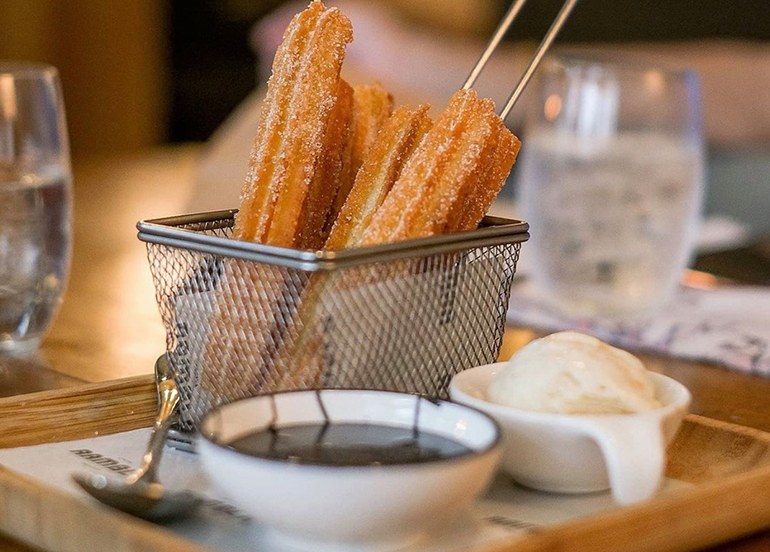 View menu
View their Facebook page
View their Instagram account
G/F Joya building, Rockwell, Makati
(02) 823-6468
If you're wandering the streets of the walled city of Intramuros, stop by this cafe inside The Bayleaf Hotel for this Spanish favorite. Fun fact: Did you know that the Spaniards eat churros at any time of the day? Just imagine waking up to a plate of churros for breakfast every day!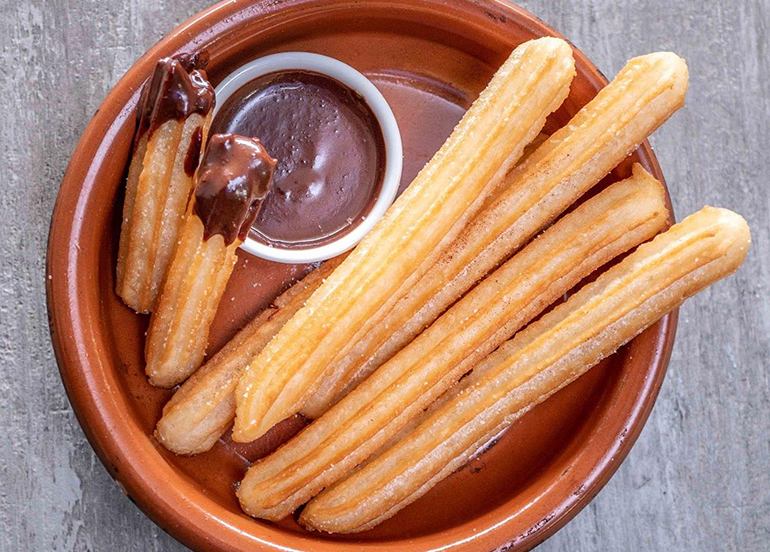 View menu
View their Facebook page
G/F The Bayleaf, Muralla cor Victoria St,Intramuros, Manila
(02) 318-5000
Xocolat – multiple branches
Xocolat serves a variety of mostly chocolate-flavored desserts and savory dishes (white chocolate in your chicken ala kiev!) One of their bestselling desserts is their Churros con Xocolat.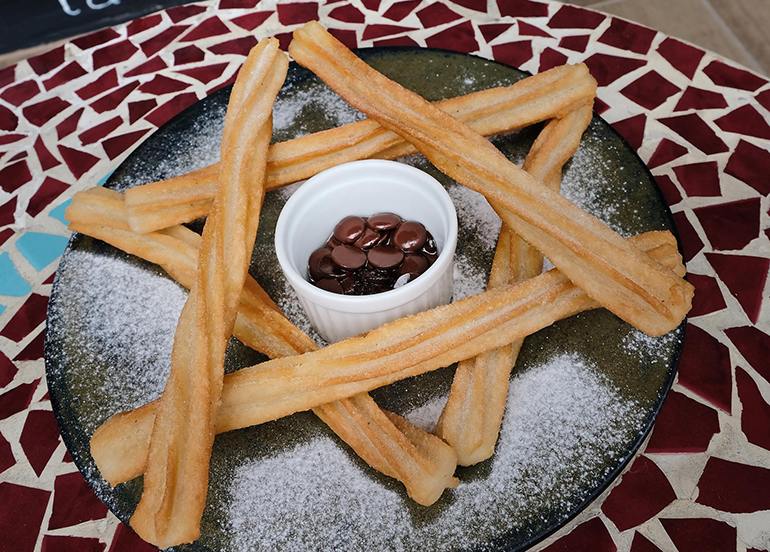 Las Flores serves traditional Spanish dishes and authentic tapas. Their take on the classic churro is a definite must-try for every visit.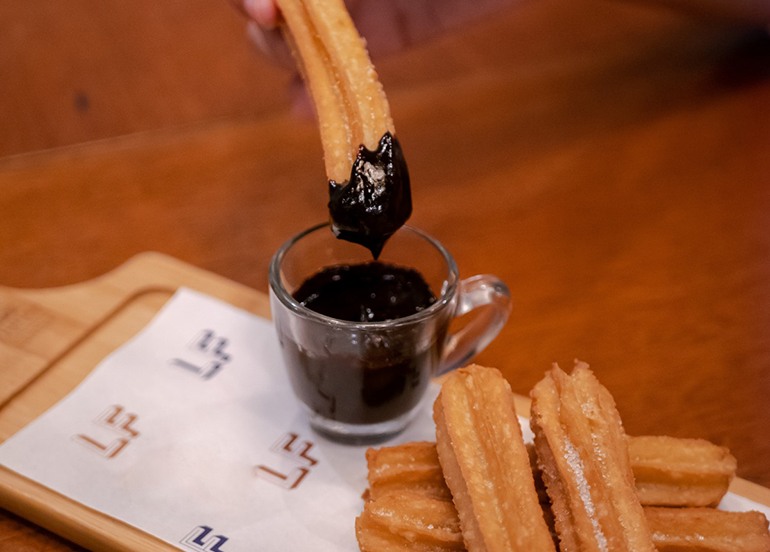 View menu
View their Facebook page
View their Instagram account

Of course, the south has it all. This specialty stall serves your traditional fare of churros fresh from the fryer with melted hot chocolate.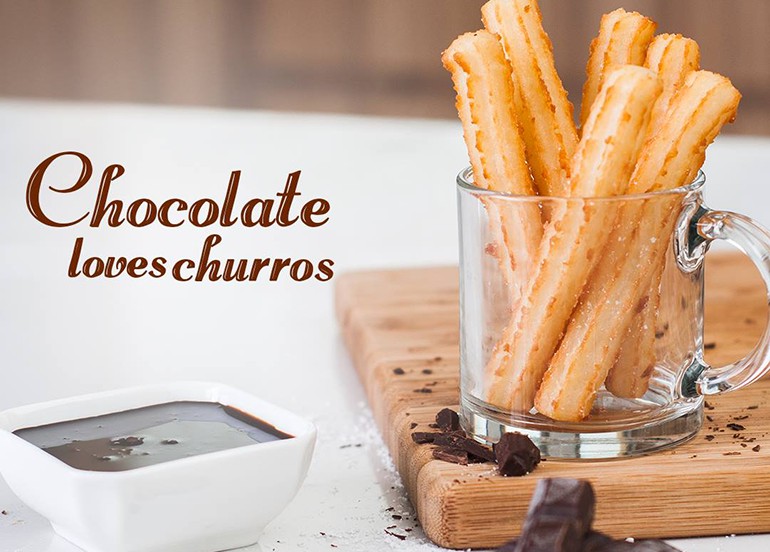 Nuki is most notable for its premium gelatos and sorbets. But don't sleep on their churros! They're perfectly crisp and light with a touch of softness in every bite. They don't skimp on their dips too and offer them in three flavors depending on your choice: Tsokolate de Manila, Milk Chocolate, and French Salted Caramel.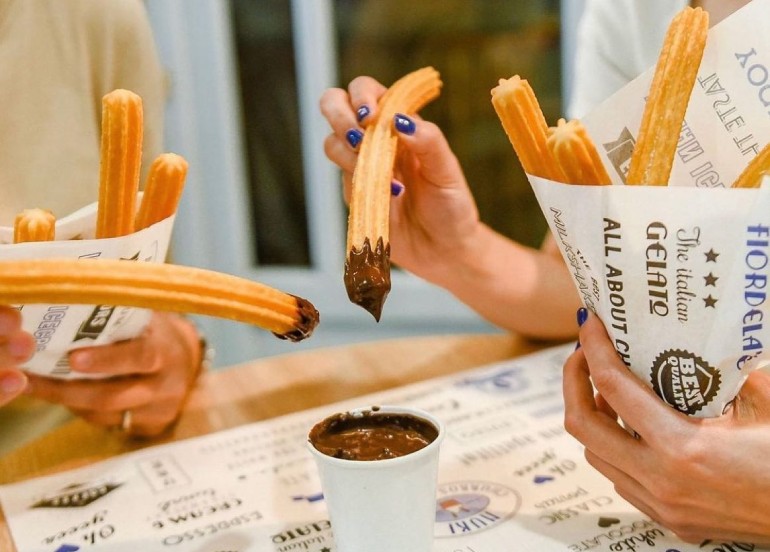 View their Facebook page
View their Instagram account
0906 295 2541
Know any new restaurants in your area? Share it with us in the comments below or tag us on Instagram @bookyapp on all your food finds! If you still haven't, download Booky for free on iOS and Android and enjoy the convenience of searching and booking restaurants offline.