Perfect for an accessible quick snack or meal!
If you're a fan of Pancake House's tacos, spaghetti, and beef tapa, you'll be happy to know that you don't have to head on to one of their branches to get your fix.
Available at the 7-Eleven branch nearest you, get these Pancake House classic favorites starting at ₱99.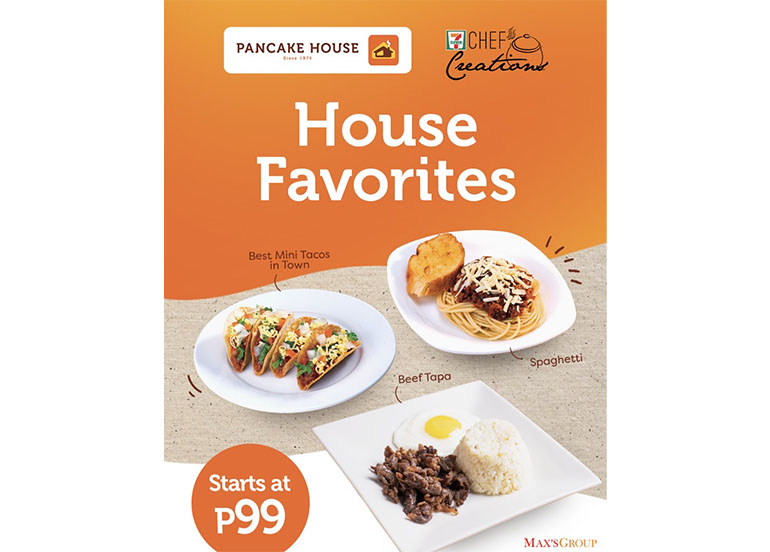 In Case You Missed It
The Korean craze has been making waves for quite some time now. From K-pop idols, K-dramas, and even K-food.
Also Read: unBELIEVABLE: 7-Eleven Now Has Plant-Based Options!
In recent times, we've been introduced to new Korean food trends like the famous Korean-style fried chicken, egg drop sandwich, and cream cheese garlic bread. And K-fans across the globe including 7-Eleven Philippines are not one to miss out on these trends.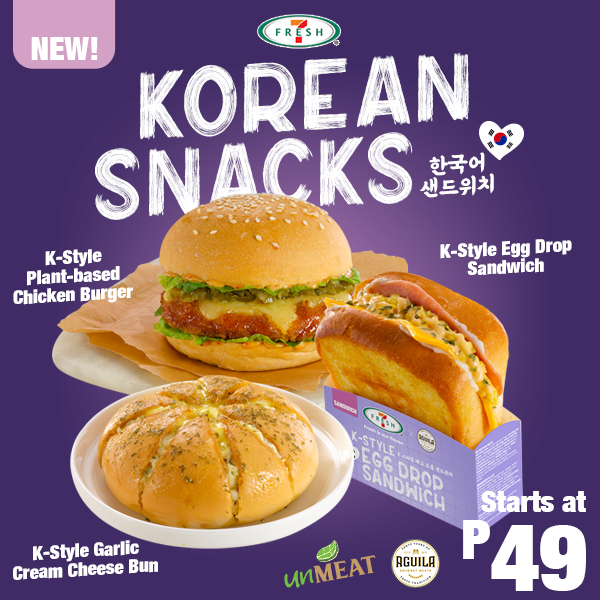 Introducing 7-Eleven's Korean snacks! When the K-ravings hit, you can get your K-food fix in a jiffy at 7-Eleven and all for as low as PHP 49.
Their selection of Korean snacks includes a K-Style Plant-based Chicken Burger, Egg Drop Sandwich, and Garlic Cream Cheese Bun in partnership with unMEAT, a fast-growing plant-based food alternative company, and Aguila Gourmet Meats.
If you want to try yours, 7-Eleven's Korean snacks are available in select 7-Eleven Luzon stores only.
In Other News
We first got wind of Dunkin' Donuts' bike-thru stores. Now, visits to convenience stores also just got more exciting with 7-Eleven's first drive-thru in the Philippines.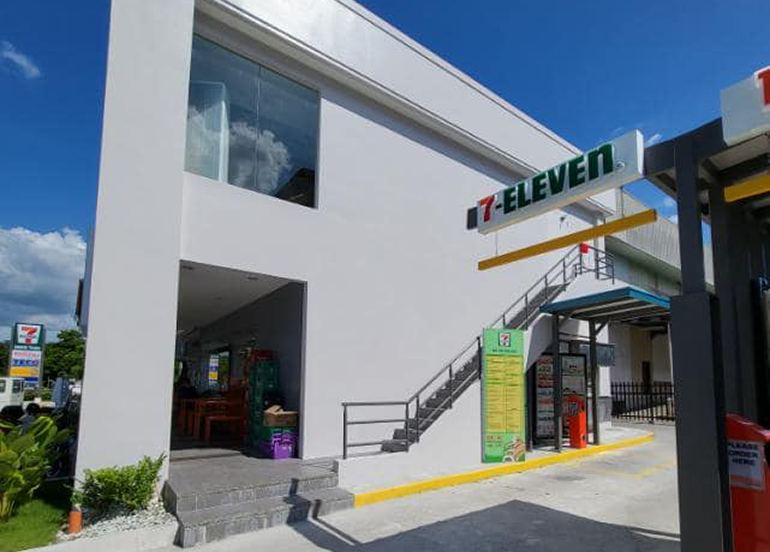 They first tested out their drive-thru service in Dallas, Texas in the United States during March of this year and now have expanded to cater to Filipinos as well.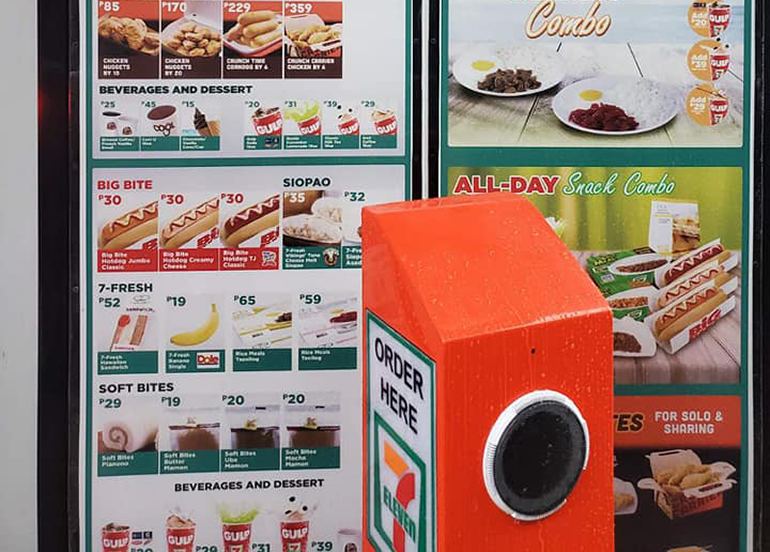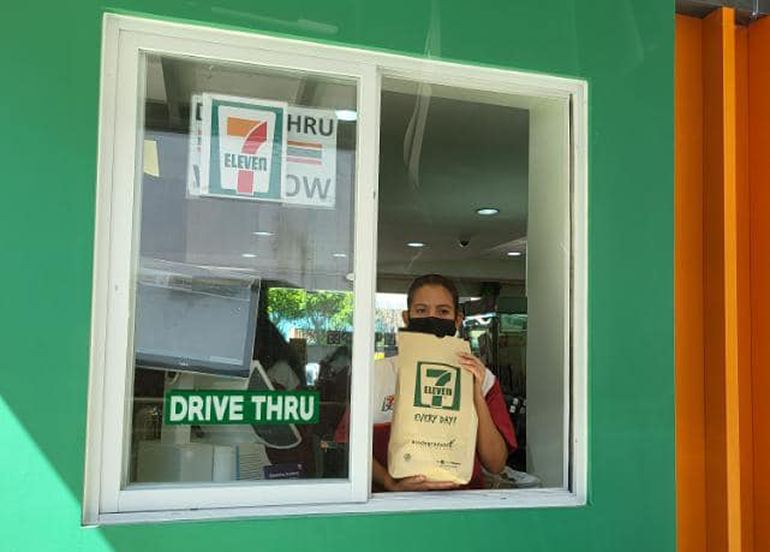 The drive-thru is patterned exactly like your regular fast-food chain where you pull up to the driveway, place your orders, pay, and pick it up at the next window. Apart from their quick ready-to-eat meals such as hotdogs, donuts, and coffee, you could also shop for other necessities which are usually found in regular 7-Eleven stores such as biscuits, chips, and bottled drinks, and the like.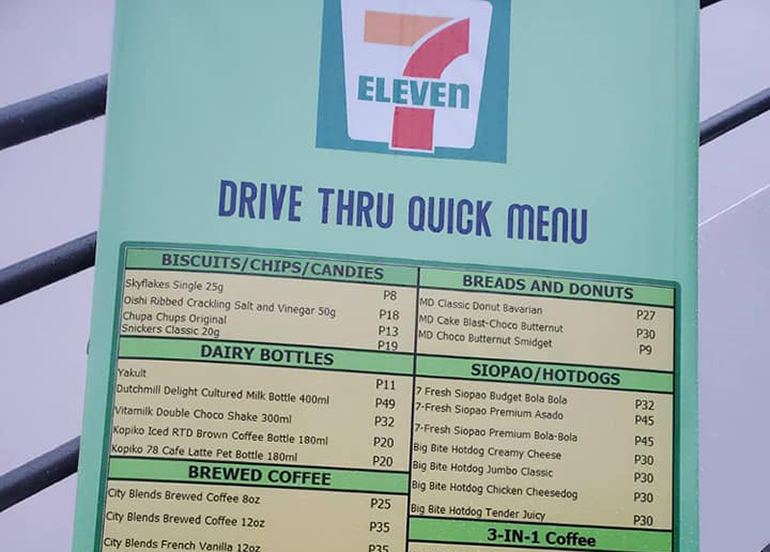 Unfortunately for us city-dwellers, the first-ever 7-Eleven drive-thru store in the Philippines is located at Subic Bay Gateway Park Gate 4 in Olongapo City. Sounds like this calls for a road trip!
View their website
View their Facebook page
View their Instagram account
We know you loved using the Booky app for discovering the newest places in your city. Given these extraordinary times, we want to continue being helpful so check out our updated food delivery guide, where to shop for groceries online, and more.