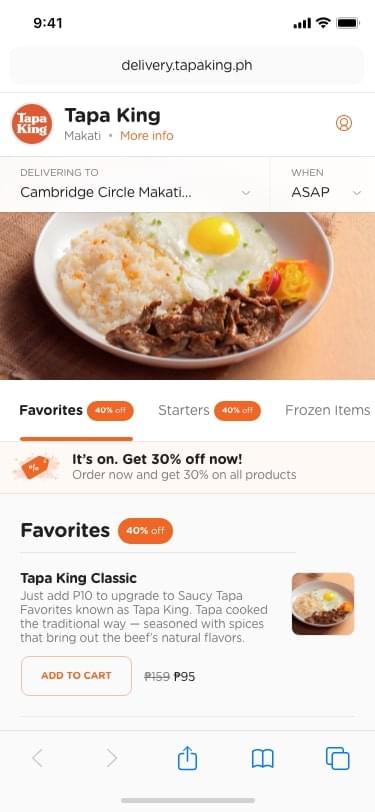 Get setup quickly
Signing up for DOS is fast with no long-term contracts
Frequently Asked Questions
No. Our ordering system caters to F&B businesses of all sizes and set-ups.
Yes. Upon signing up, one of our account managers will contact you for the next steps in the onboarding process.
Yes, a tablet device will be used by your staff to process orders. Tablet will be provided by us per branch.
Not really. You are free to set any price for each menu item on your online store. That being said, we highly encourage you to use your in-store pricing as this will allow you to capture more transactions.
You can update any store information such as menu prices, photos, menu details, store hours, etc at any time on your CMS.
Yes, you will be given access to your own dashboard portal where you can view all transactions at any time.
At the moment, no. Most partners use their own custom urls which leads to the ordering site we provide.