Get your sweat-on in Quezon!
One of the biggest, most heavily populated cities in Metro Manila, Quezon City definitely has something to offer for everyone. From the hectic and high-energy spaces of Cubao to the many food parks, hole-in-the-walls, and pop-up stalls of Maginhawa and more, it'll be a long time before you run out of things to do in Quezon City.
But what if you're not looking for a place to eat or spend the afternoon at?
If you're on the prowl for somewhere to workout at in Quezon City, you're in luck because Q.C. has got those, too! From your typical iron gyms to dance studios to places to jog and more, read on for our guide and discover the best spots to get sweaty in Q.C.!
Jogging
Quezon City Memorial Circle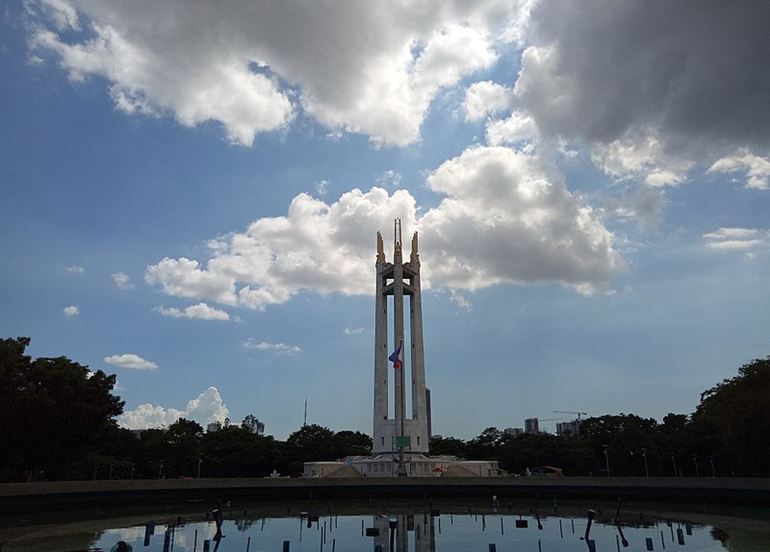 Entrance to Quezon Memorial Circle is free but there is a P30 parking fee
Quezon City's signature landmark also happens to be a great place to get a good jog in. Over 80 hectares large, surrounded by lush trees, and full of interesting sights around every corner, Quezon Memorial Circle is definitely a must-try experience for joggers in the area!
Elliptical Rd, Diliman, Quezon City, Metro Manila
(02) 924 3395
U.P. Diliman Academic Oval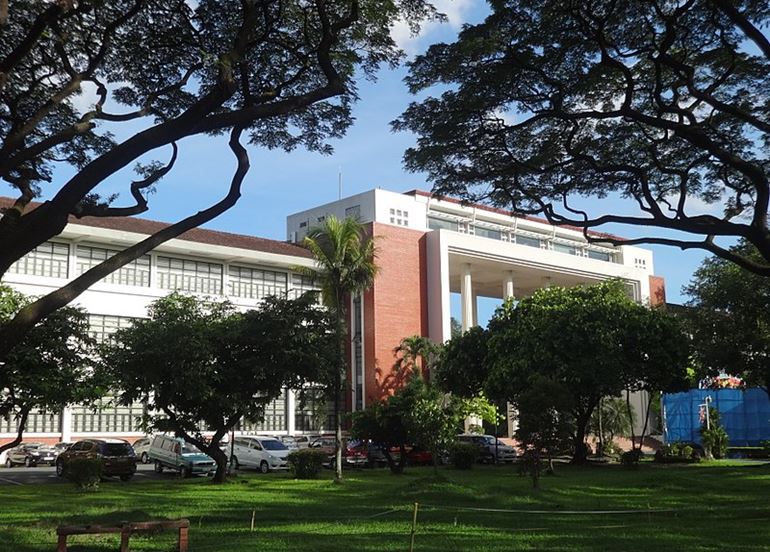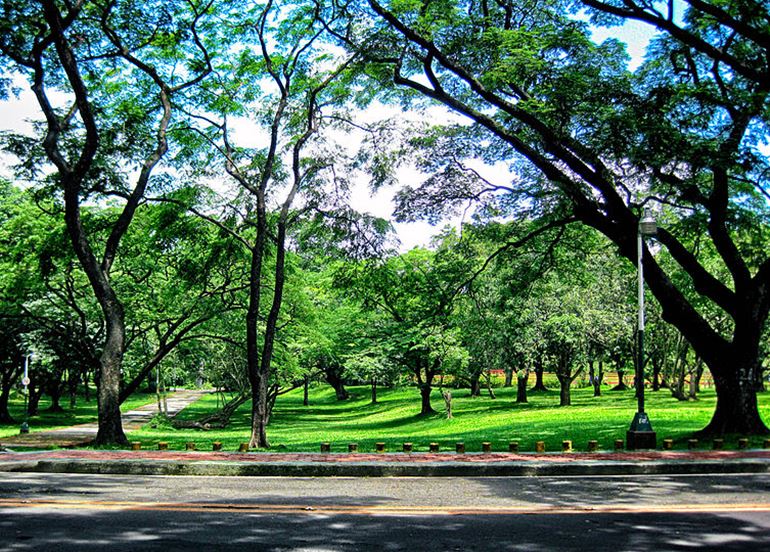 One of the country's premier universities, the University of the Philippines has also become a popular place for a good round of cardio. Enjoy a scenic round or two around their academic oval, which sports a dedicated jogger lane and is under the shade of U.P.'s gigantic and breezy trees.
Visitors are welcome in U.P., just remember to be respectful of the campus! For those with a car, we recommend parking at the Palma Hall parking lot.
Diliman, Quezon City, Metro Manila
Basketball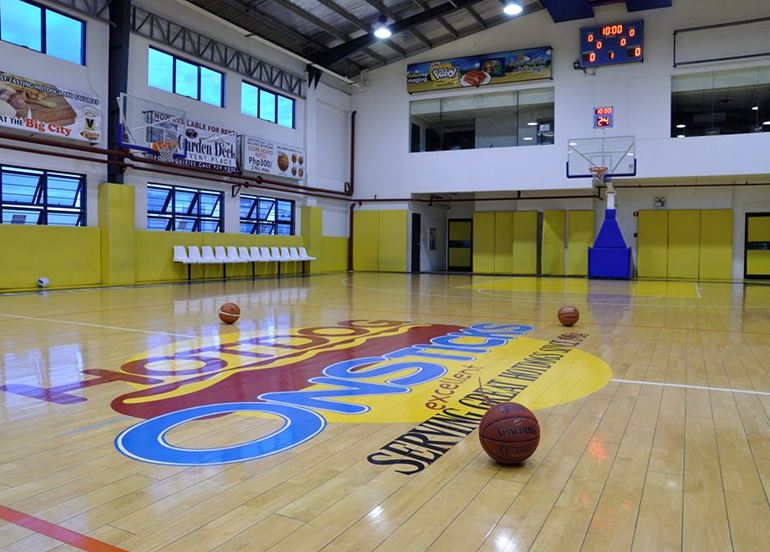 If you're looking for an affordable and convenient place to play some ball, FCL Sports Center basketball court is an indoor court that's quality, easy to go to, and easy to rent! Found at the top of the FCL Center along Xavierville Avenue, bring a bunch of hoopers and have a good time at FCL Center Baskeball Court.
View their Facebook page
#15 Xavierville Avenue, Loyola Heights, Quezon City
(02) 929 9000, (0939) 913 3251
Read More: Discover the Best Basketball Courts for Rent in Metro Manila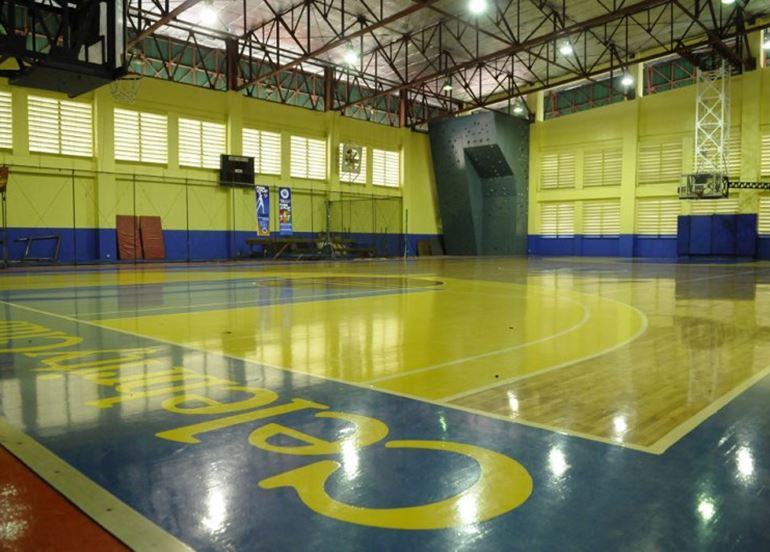 A time-tested family favorite among many Quezon City native, Celebrity Sports Plaza is a great choice for a sporty day out. Their basketball court is a classic and we can guarantee that almost any serious baller has experienced playing on that Celebrity Sports Plaza hardwood floor.
Heads up: you'll need to be a member or be with a member to use their facilities. 
View their official website
Delta Dr, Matandang Balara, Quezon City, Metro Manila
(02) 951 3333
Football
Fairly new to the football scene, this 11-a-side natural grass pitch has already housed many big events, namely: UAAP Season 81 Women's Football and Beach Hut Football Academy. Nestled inside Circulo Verde, you can find many activities to do here like cycle inside The Bike Playground, shoot hoops in the nearby basketball courts, take a dip at their resident swimming pools, or watch a movie in the malls at Eastwood!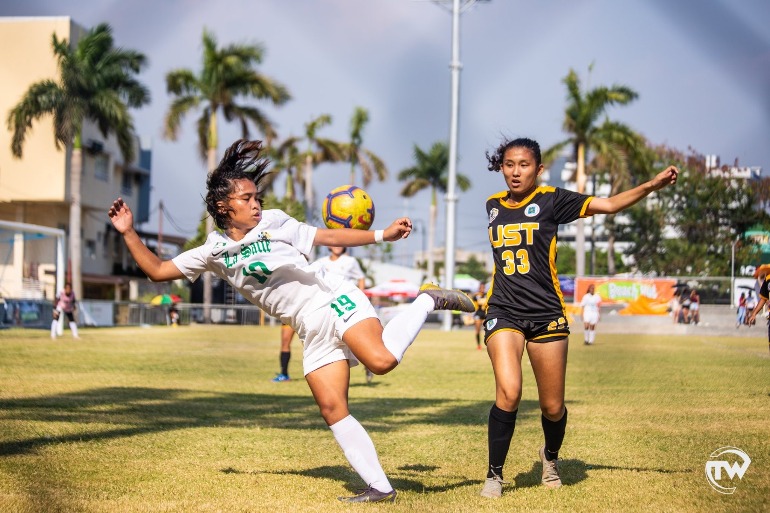 Like them on Facebook
No. 70 Calle Industria, Bagumbayan, Quezon City, 1110 Metro Manila
(02) 638 1641
Swimming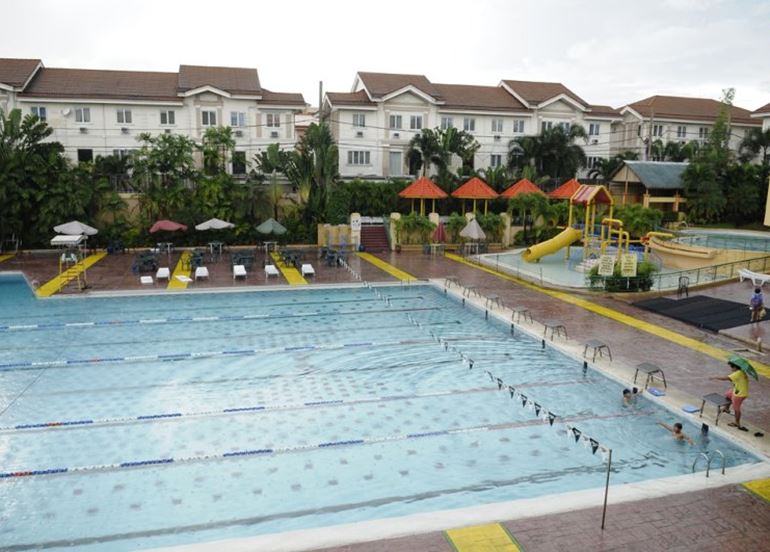 Proving that it really is an all-around sports complex, Celebrity Sports Plaza places their second entry into our list with their massive swimming pool area. Regularly maintained, complete with multiple, spacious lanes, and even sporting a kiddie area for those looking to swim just for fun, you're sure to get a great swim session in at Celebrity!
View their official website
Delta Dr, Matandang Balara, Quezon City, Metro Manila
(02) 951 3333
Ateneo Grade School Swimming Pool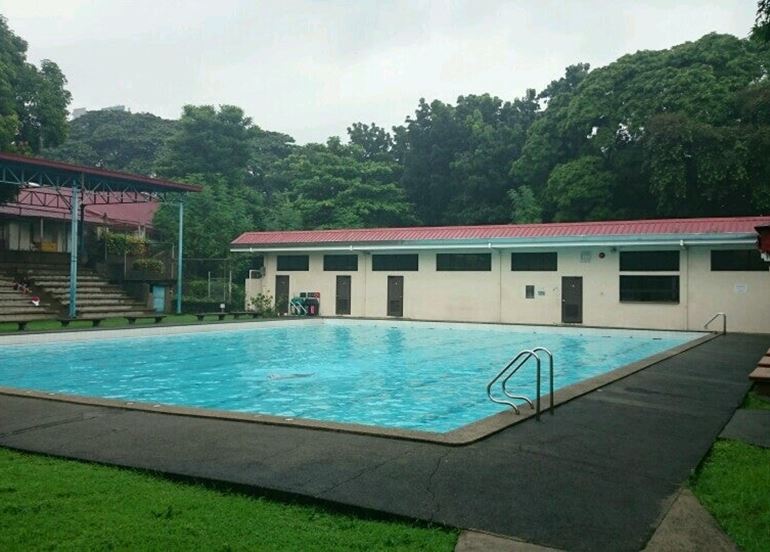 A convenient swimming pool option that a lot of people probably aren't aware of, the Ateneo Grade School opens up their mid-sized pool to the public on weekends from 9:00am to 3:30pm. Since the pool was made for grade school students, it's going to be a bit smaller and shallower than your standard Olympics-sized pools, but it makes it a great size for a more relaxed workout.
It only costs P50 to enjoy unlimited access to this pool!
Katipunan Ave, Quezon City, 1108 Metro Manila
(02) 426 6001 ext. 5019
Dance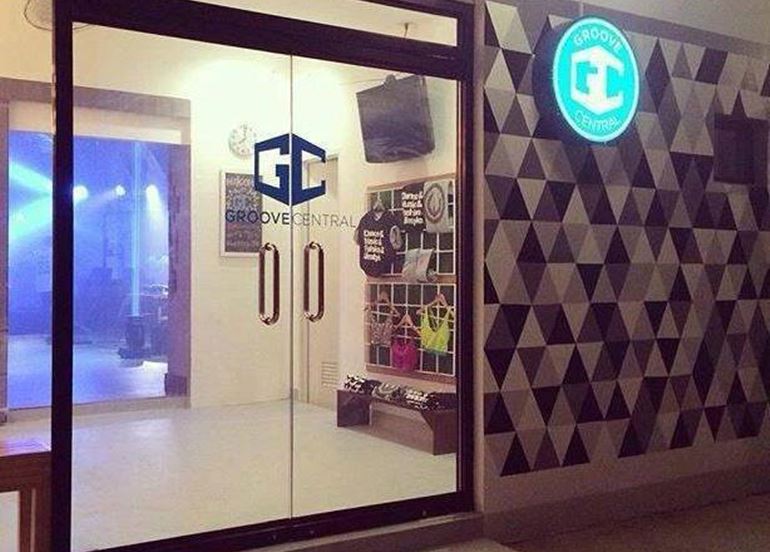 Learn how to dance and step up your groove with Groove Central Dance Studio! Composed of a team of world-class choreographers and international dance champions, at Groove Central Dance Studio, you won't only burn calories, you'll become a massively better dancer, too.
Check them out here
104 13th Ave, Cubao Quezon City, Philippines
(0977) 837 1284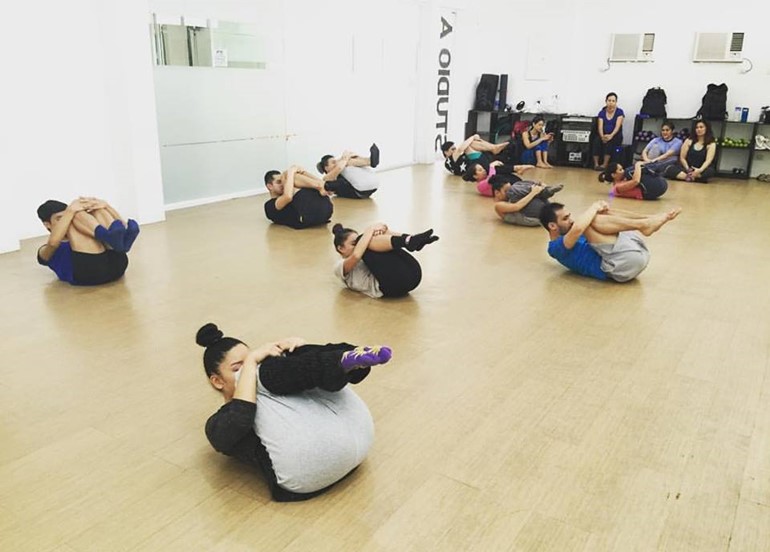 A staple of the Quezon City dance community, BP Dance Studio is one of the most trusted studios when it comes to teaching, living, and learning dance. From street dance to zumba, BP Dance Studio boasts a roster full of expert dance instructors that are sure to push your skill and fitness to the next level.
Check them out here
View their Instagram account
56 T.M. Kalaw St., Tierra Pura Homes, Culiat, Quezon City
(0917) 893-8191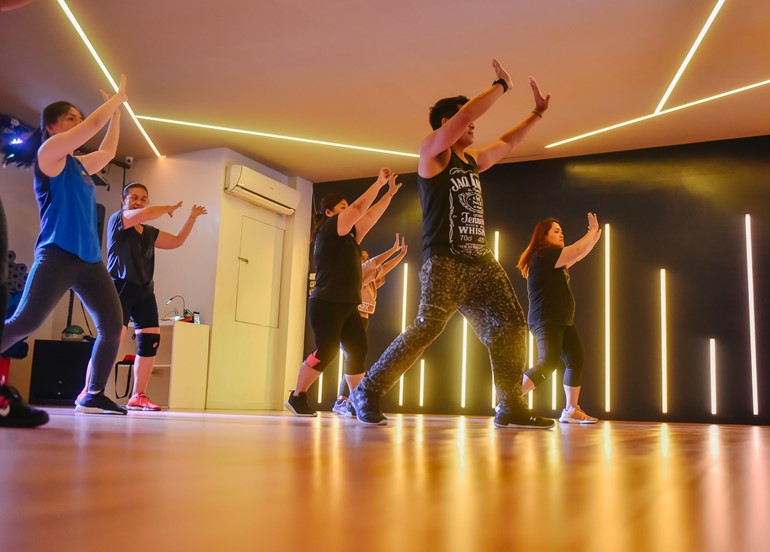 Elevate Dance and Fitness is a dance and fitness studio that guarantees to whip you into shape through various fun and challenging programs led by highly-trained dancers and instructors. Offering dance, yoga, and even circuit classes, each program is designed to enhance your cardio and flexibility, leaving your stronger and energized for more!
Try out a Three-Class Pass today!
Check them out here
View their Facebook page
2/F 148 D. Tuazon St, Lourdes, Quezon City
(0917) 731 8555
Boxing
Embracing combat sports as a lifestyle, Safehouse Fight Academy is the country's first homegrown combat school. Progress is key under this punching roof. They make sure you achieve this through a science-based approach on all the proper forms and conditioning. Get trained by the most prestigious coaches in the Philippines, like two-time SEA Games medalist, Jimmy Angana!
Visit their Website
Check their Facebook
3rd Flr. Lamco Building, Ave. Entrance at Max's restaurant driveway, Quezon, Quezon City, Metro Manila
(02) 351 2051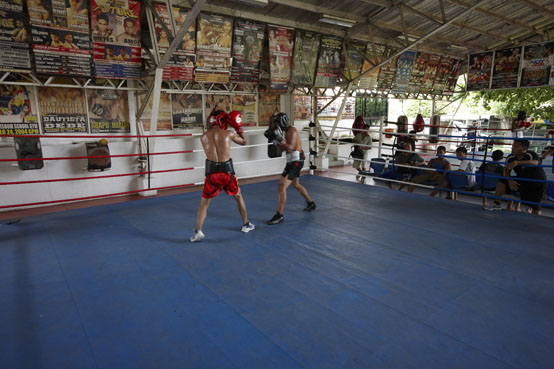 What started as a small time gym with the goal of training kids, from below average families, to evolve into amateur fighters– ALA Boxing and Fitness Gym now holds an outstanding caliber of amateur and professional fighters. Built by the Godfather of Philippine boxing, Mr. Antonio Lopez Aldeguer, this house of punch gives the best facilities and support system for anyone looking to learn the beautiful sport.
Visit their Website
Check their Facebook
25 Balete Dr, New Manila, Quezon City, 1100 Metro Manila
0923 923 5709
Founded by featherweight division record holder, Gabriel "Flash" Elorde, this gym intends to promote the same determination and discipline manifested by its originator. Elorde Boxing Gym caters to both fitness enthusiasts and seasoned boxing competitors. also offering classes for Muay Thai, they promise to lean and tone you up with all of their intense sessions!
One personal boxing session with coaching for only P180!
Check them out here
Visit their Website
#216 Katipunan Ave, Blue Ridge, Project 4, Quezon City
Circuit Training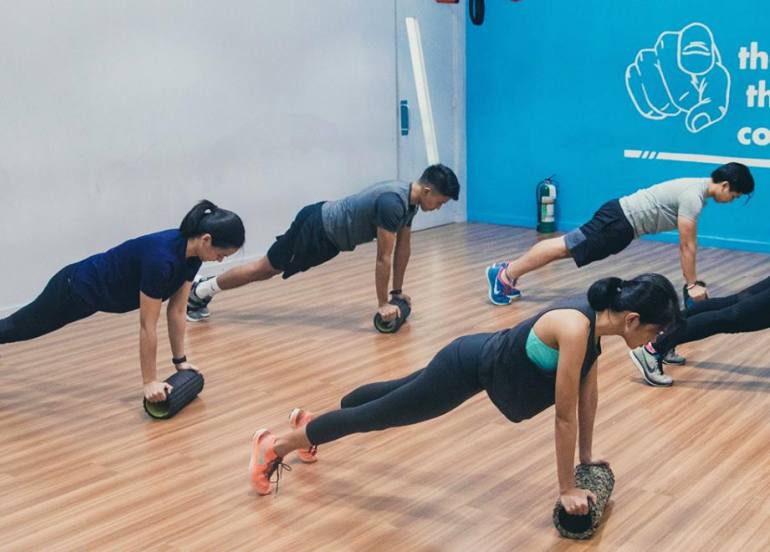 360 Fitness invites you to "complete the circuit." It separates itself from all other gyms by being a no-machine gym that focuses on holistic training, meaning they want each of their members to be strong, flexible, dynamic, and adaptable. They offer circuit training, Les Mills workouts, and their Signature Functional Strength classes.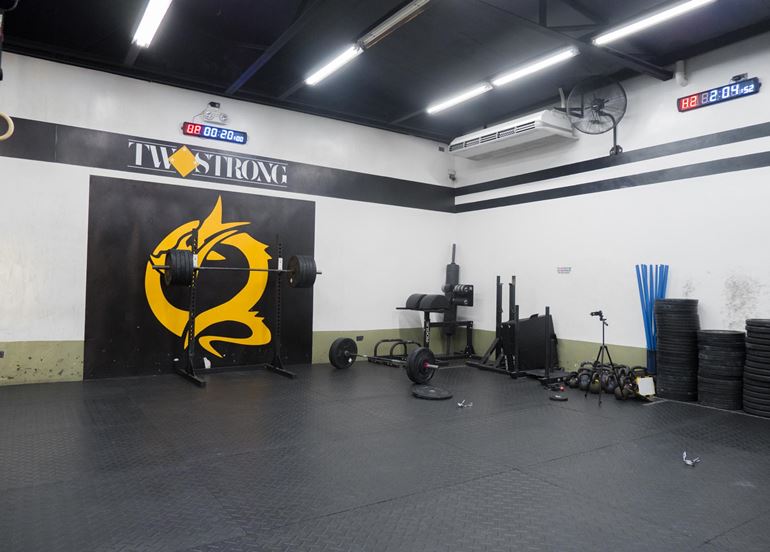 CrossFit High Street brings the signature Crossfit grit and grind to the Quezon Avenue area. Experience an intense and effective fitness program designed to help you achieve and overtake your fitness goals.
One-Day Unlimited Pass for only P250
Check them out here
42 Examiner St., West Triangle, Quezon City
(02) 636 4424
Read More: Booky's Ultimate Guide to Crossfit Gyms in Metro Manila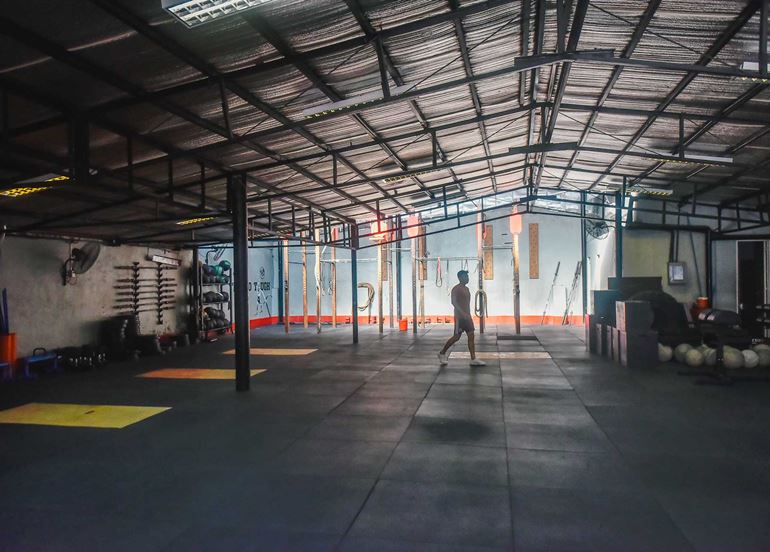 More than just a destination for great restaurants, Katipunan has slowly grown into a fitness hub for those in the hunt for a good workout. Offering up a quick and accessible opportunity to get your CrossFit fix, Crossfit Katipunan delivers that signature, personalized CrossFit workout that'll have you huffing and puffing for more!
Try out this Unlimited Class Pass!
Check them out here
10 Esteban Abada St, Loyola Heights, Quezon City
(0919) 994 4914
Yoga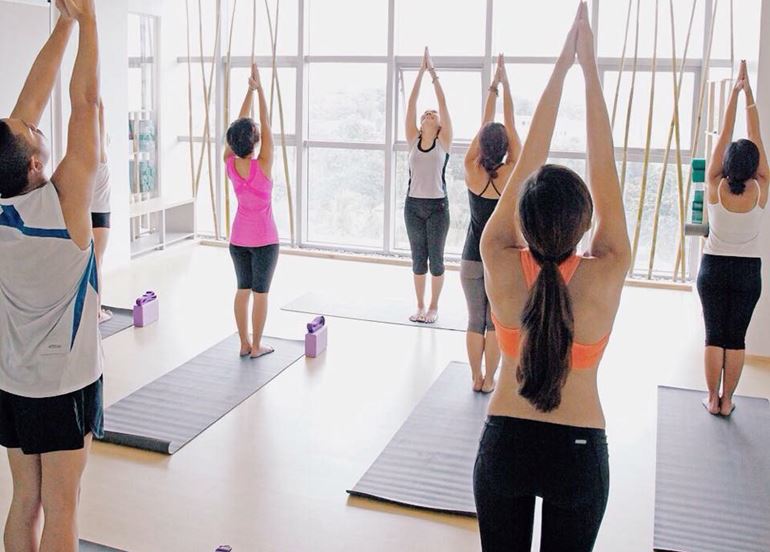 White Space is a modern minimalist yoga haven founded by Eileen Tupaz and Abbey Rivadelo in 2012. Aside from their 45 weekly classes on yoga, Pilates, T'ai Chi, Kali, and meditation classes, they also offer Yoga for Specific Groups or Needs which is a more targeted yoga session that deals with body pain or injuries.
Check them out here
View their Instagram account
6/F Regis Center, 327 Katipunan Avenue, Loyola Heights, Quezon City
(02) 577-0345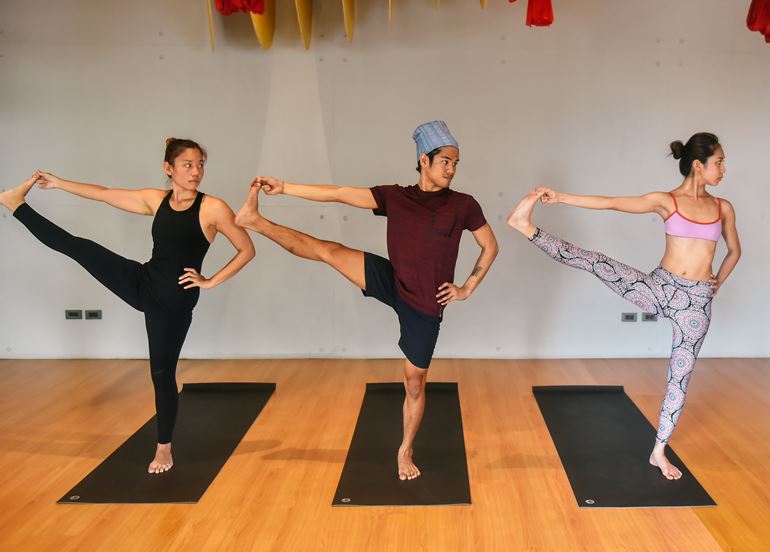 Beyond Yoga is the biggest full-service yoga chain in the Philippines. Be part of their supportive community of yogis and teachers that push and inspire each other to take your yoga to the next level.
Enjoy One-Day Unlimited Access to all Classes
Check them out here
3/F Il Terrazzo, Tomas Morato Ave cor Scout Madriñan St, South Triangle, Quezon City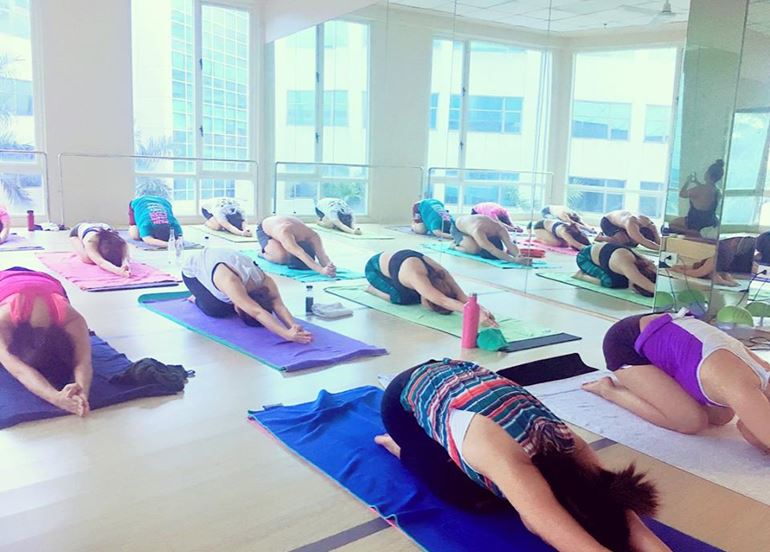 One of Eastwood City's first hot yoga studios, Yoga Tree Manila makes use of Bikram yoga to help improve the flexibility, blood flow, and body control of their students. Stretch into a stronger and better you with their classes suitable for all levels!
Check them out here
View their Facebook page
Unit A312 3/F Eastwood Mall, E. Rodriguez Jr. Ave, Libis, Quezon City
(02) 372 9969
All-Purpose Gyms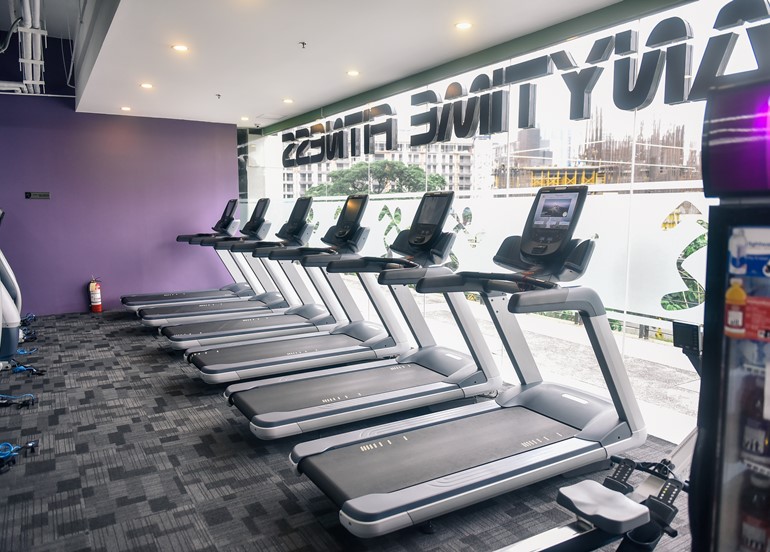 One of the most recognizable 24/7 fitness chains in the country, Anytime Fitness makes good on its name and delivers a high quality gym experience anytime that you want! With locations in malls and office spaces and clean and functioning private showers, Anytime Fitness could be the perfect place to get that work out in before going out or heading to work.
Insider Tip: After an initial trial period, you can use your Anytime Fitness membership at every Anytime Fitness location all over the world!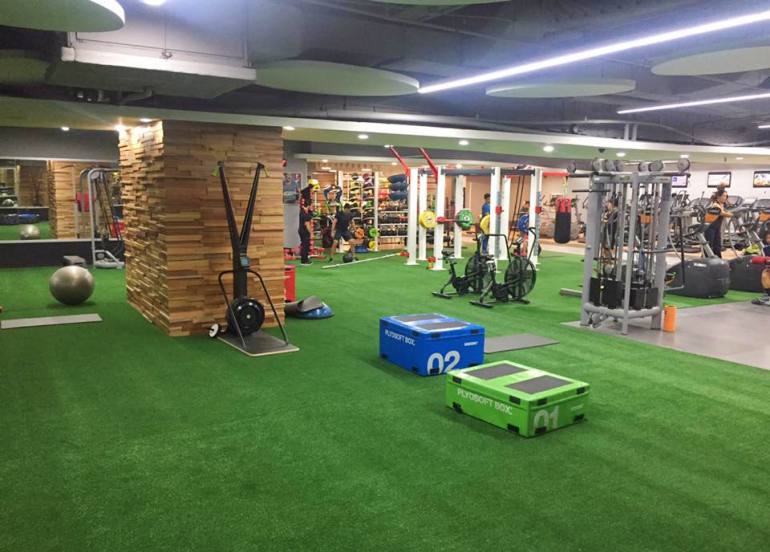 Fitness First is also an international brand that's well-known for using only top-of-the-line equipment and facilities. Fitness First has two kinds of clubs in the country, Premium clubs are their standard gyms, while the Platinum clubs are more exclusive and have more facilities and benefits for the members.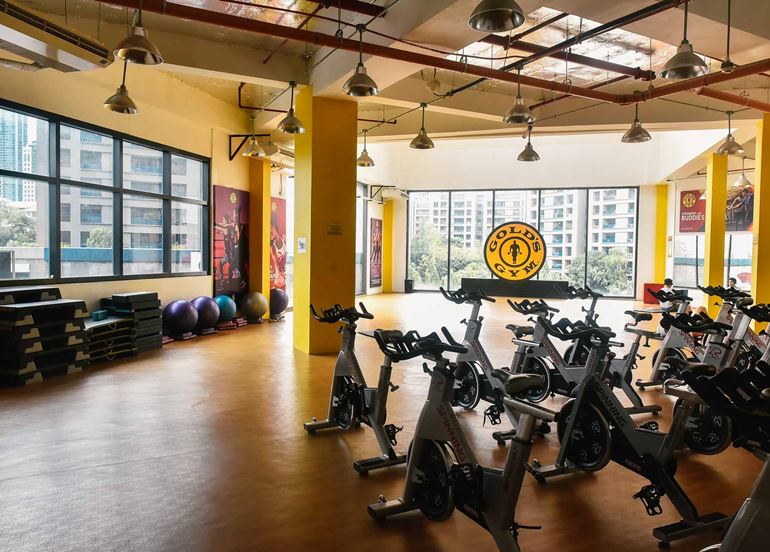 With premium fitness facilities all over the world, Gold's Gym has established itself as one of the most trusted names in fitness and health. Experience the gold standard in fitness and achieve your goals with the help of expert trainers, nutritionists, and top-of-the-line equipment.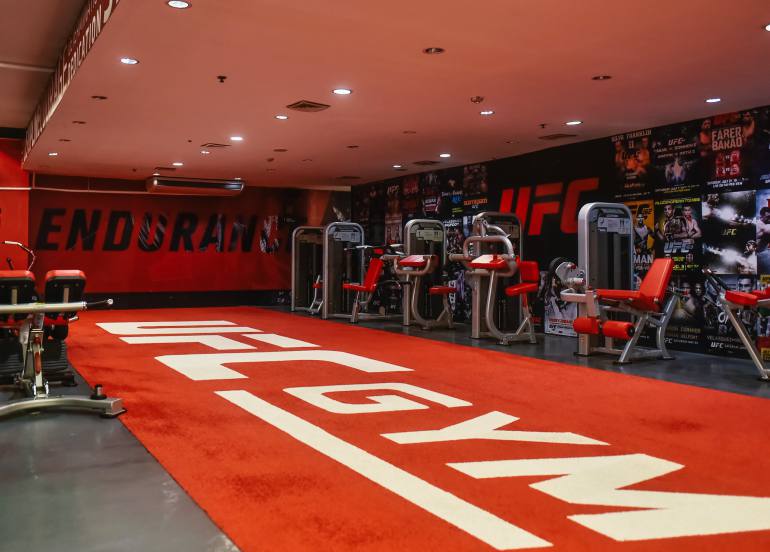 UFC Gym offers MMA-inspired cardio and martial arts classes in a premium facility. They utilize a combination of movements, programs, and training so that no matter your age and athletic ability, you train like a champion.
Try out this 3-Class Pack
Check them out here
UP Town Center, Katipunan Ave, Diliman, Quezon City
Get ready to get moving with the Booky app! Download it today and be the first in line for the best offers, promos, and discounts from our top partners in fitness, food, beauty, and more!