We gotchu fam!
We're back to give you another trusty guide for all your fitness needs! When people think about Manila, the first thing that comes to mind is the "University Belt" that holds all the big schools! You've got De La Salle University in Taft, University of Santo Thomas in España, or even Adamson University in Marcelino!
What we want you to find out, however, are the different workout spots planted all over this bustling city! Below is a list of all the sweat-sites you need to put in that werq!
Open Space
Luneta Park
Also known as Rizal park, this historical spot of lush greenery and open space houses some of the country's marathon trainers and athletes. If you've been here early in the morning, you'll find that many Filipinos take their fitness lifestyle absolutely seriously! Some park-goers have their Zumba and Tai Chi classes here. Occasionally, you'll find a game of badminton or football on the grassy areas of the park.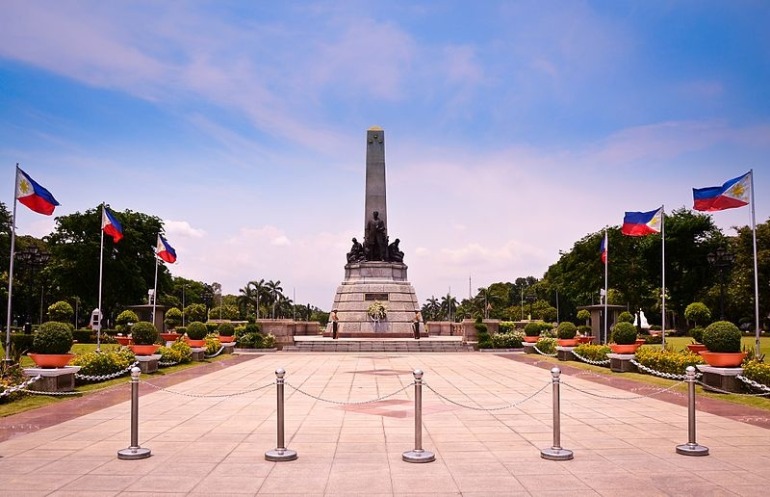 Roxas Blvd, Malate, Manila, 1000 Metro Manila
Blue Bay Walk
This 13-hectare of land is more than just a shopping and entertainment complex! Apart from the numerous restaurants lined encircling this open space, you'll also find small fields where you can do yoga and circuit workouts! People also jog around the compound and walk their dogs!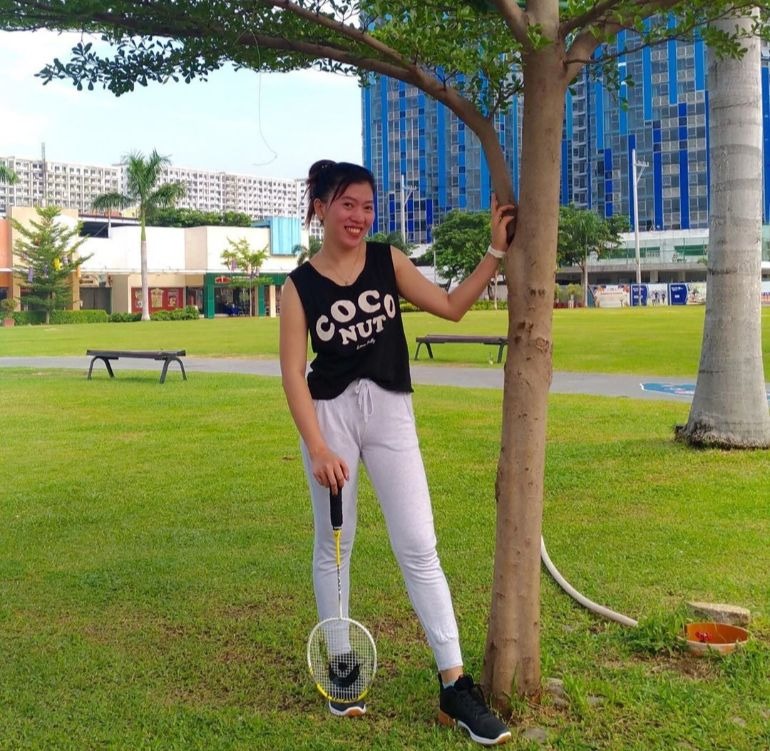 Diosdado Macapagal Boulevard, Corner EDSA Ext, Pasay, 4217
0917 620 7208
Anda Street Basketball Courts
If you're feeling up to the test, this basketball court in Manila is open to the public. The walls are painted in the most unique graffiti designs, giving people an almost skate-park vibe. There's no need to pay admission, people just simply need to make friends and create their own team!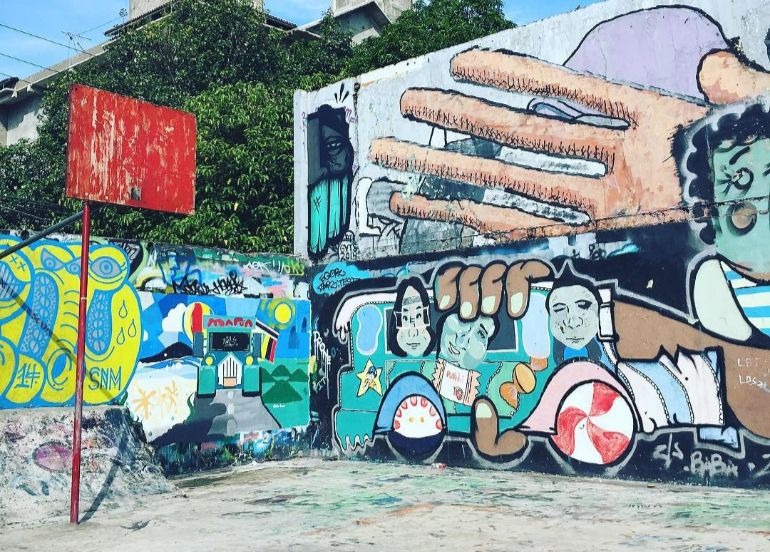 Anda Street, Intramuros, Manila City
Mall of Asia Seaside
This long stretch is open for joggers and walkers alike! Mall of Asia Seaside gives any athlete space to do different activities like Zumba, biking, or running. You can also check out Sands at SM by the Bay and get lucky with seeing your favorite volleyball stars flying high in the area!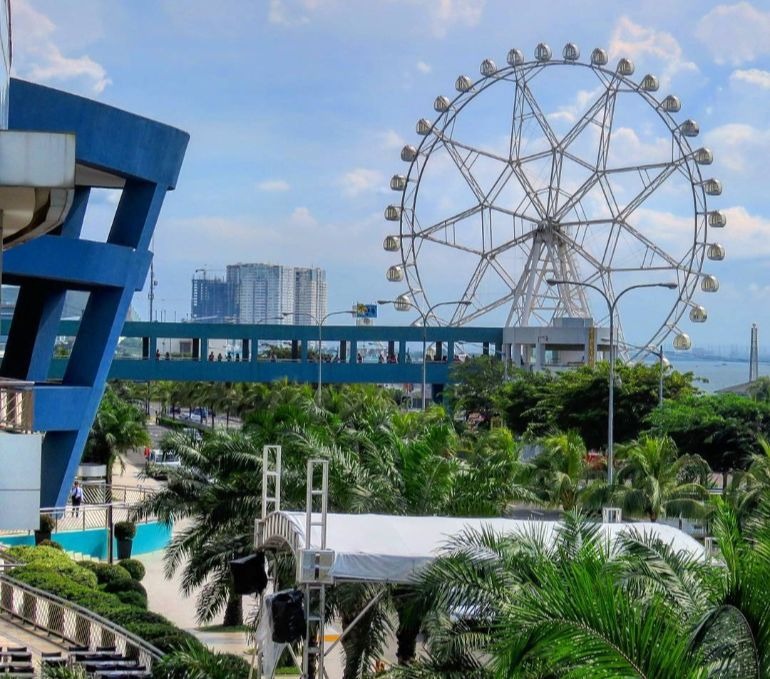 SM by the Bay, Mall of Asia Complex, Pasay City
Manila Baywalk
Having recently undergone a clean-up drive, Manila Baywalk is renewed and open again to people looking to get a sweat out! This waterfront pathway stretches out along the shores of Manila Bay. You can jog to the view of the sunrise or end the day with a circuit workout before sunset!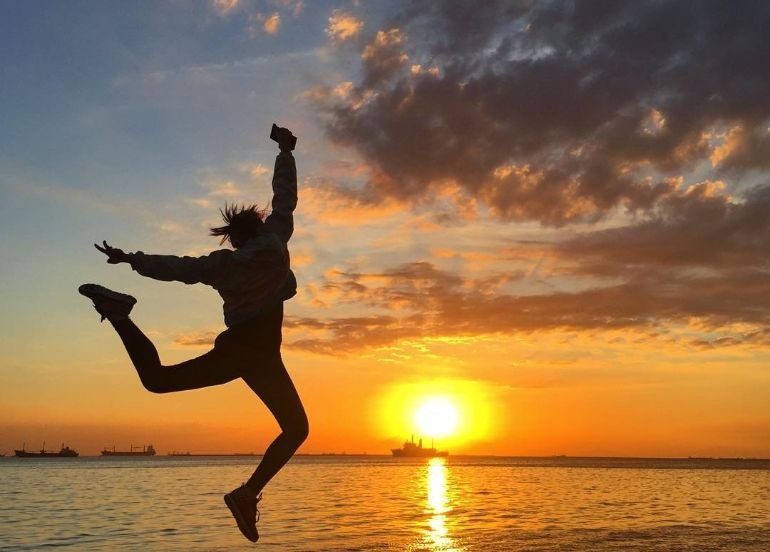 Roxas Boulevard, Malate, Manila City
Harbour Square
The sights at Harbour Square include your typical Manila sunsets, silhouetted by docked yachts. This relaxing space is perfect for a run or teaching your kid the basics of riding a bicycle! Rewards yourself with a hearty meal with any of the restaurants lined up near you!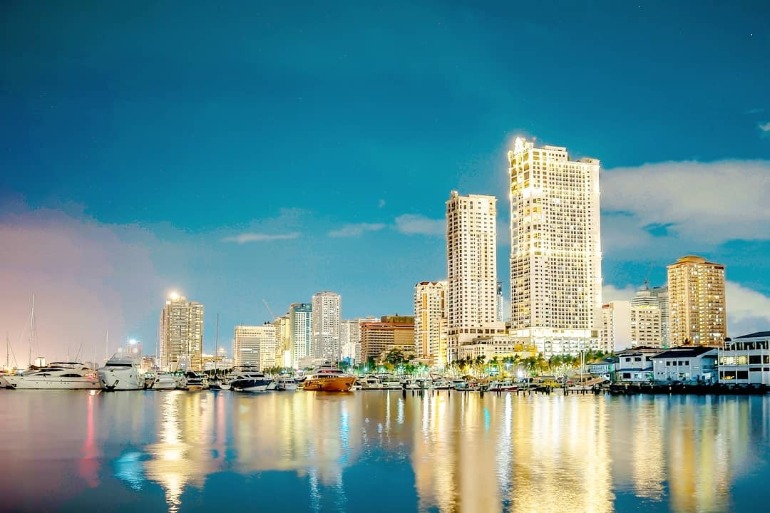 CCP Complex, Pedro Bukaneg Street, Manila City
Yoga
This is a unique establishment prides in giving you classes exactly beyond yoga (get it?). Their sessions incorporate different exercise styles guaranteed to put you into sweat. The Antigravity classes are inspired by yoga, calisthenics, and aerial acrobatics. The one of a kind class uses a hammock like apparatus to give you a total body workout.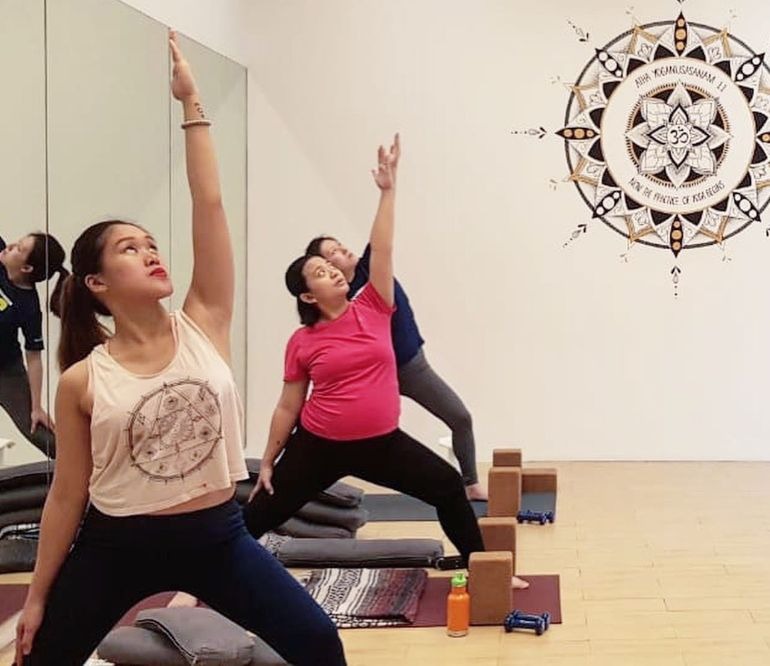 Visit their Website
Like them on Facebook
Follow them on Instagram
2F Two E-Com Center Harbor Drive, SM Mall of Asia Complex, Bayshore Ave, Pasay, 1300 Kalakhang Maynila
Get a 1 Day Unlimited Pass to any class for only ₱400
Trini Yoga represents wellness, community, and lifestyle. Located conveniently in Roxas Boulevard, you can choose from a wide array of classes like Sound Bath Meditation, Power Flow, Ashtanga. Trini Yoga is also available for rent, in case you and your friends want to throw a good old fitness party!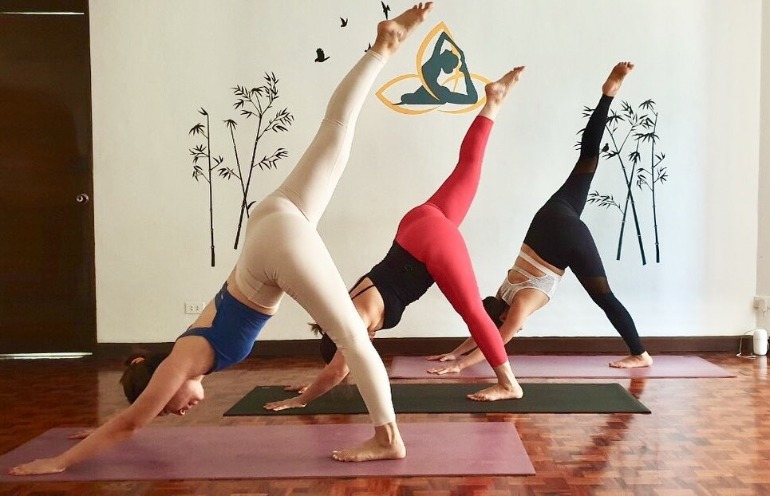 Like them on Facebook
Follow them on Instagram
Unit 401, Sunset View Towers, 2230 Roxas Blvd, Pasay, 1300 Metro Manila
0917 563 4985
This yoga spot offers a breathtaking skyline view of Manila from their studio! You can feel fully focused on meditation as you watch the sunset shadow over the beautiful city. This small-scale community keeps each other in complete serenity!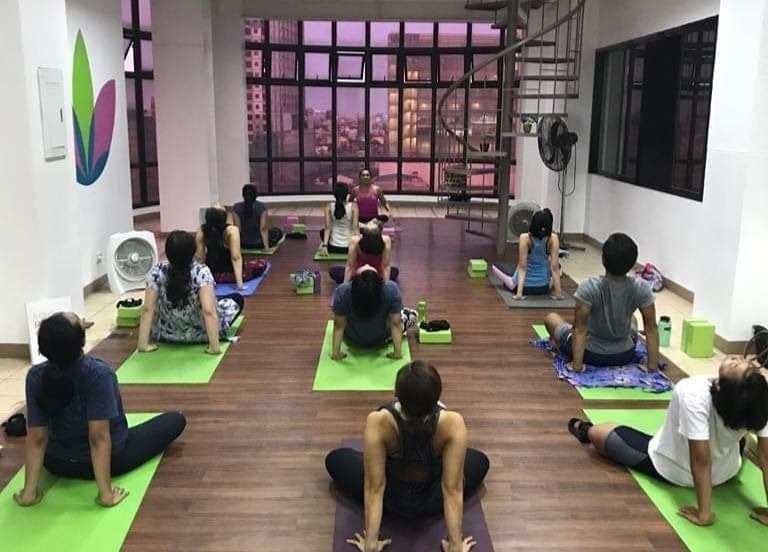 Like them on Facebook
Follow them on Instagram
1004 Singalong St, Malate, Manila, 1004 Metro Manila
0917 836 0173
Boxing
Founded by featherweight division record holder, Gabriel "Flash" Elorde, this gym intends to promote the same determination and discipline manifested by its originator. Elorde Boxing Gym caters to both fitness enthusiasts and seasoned boxing competitors. also offering classes for Muay Thai, they promise to lean and tone you up with all of their intense sessions!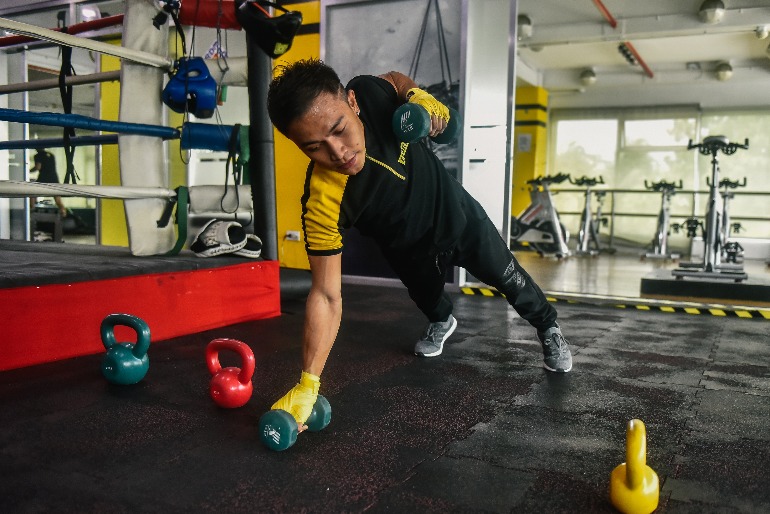 Check their Website
Like them on Facebook
Follow them on Instagram
SAMPALOC | TAFT
Get a Muay Thai Session for only ₱250, among other offers!
Human Energy Boxing & Fitness Gym
This Boxing Gym offers intense workouts like Muay Thai, kickboxing, and even body building to anyone looking to reach their maximum body capacity! Their state of the art gym is enough to guarantee you a good sweat!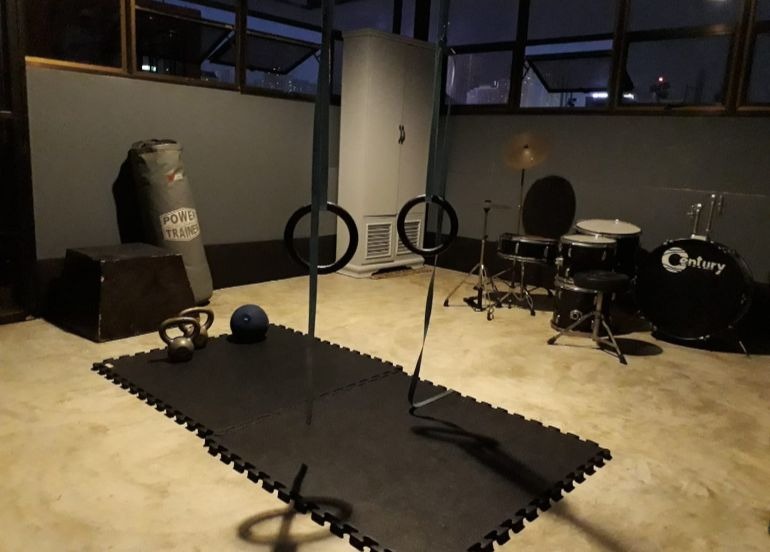 Like them on Facebook
3rd Floor, Y-Building (Black Bldg.) YMCA Complex, No. 350 A, Antonio Villegas St, Ermita, Maynila, Kalakhang Maynila
215-4909 / 0917 511-8592 / 0922 838-0349
Alpha Fitness Club
It's difficult enough to find proper fitness gyms around Taft, but heavens behold! Alpha Fitness Club offers a 3-in-1 facility for boxing, weight training, and MMA. Establish by David Licauco, a GMA Kapuso star and boxing lover, Alpha Fitness motto says it all: "Work Hard, Stay Humble." Walk-ins are priced for only ₱100. This gym stands with two boxing rings, complete with punching bags, and gym equipment enough for everyone!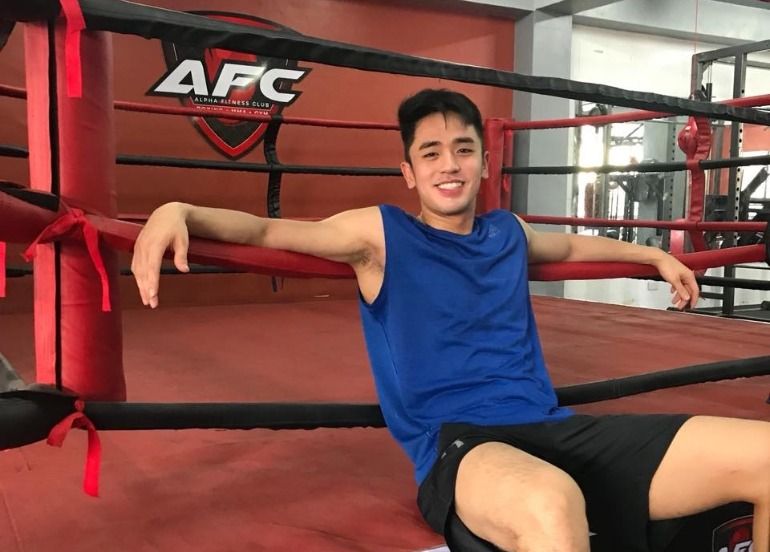 Follow them on Instagram
2104 Taft Ave, Malate, Manila, 1004 Metro Manila
0977 813 1027
Victory Dojo
Located conveniently at the University Belt, Victory Dojo aims to make the Philippines one of the Martial Arts and Fitness capitals of the world! They believe that being Christ centered students can help them achieve their goals in no time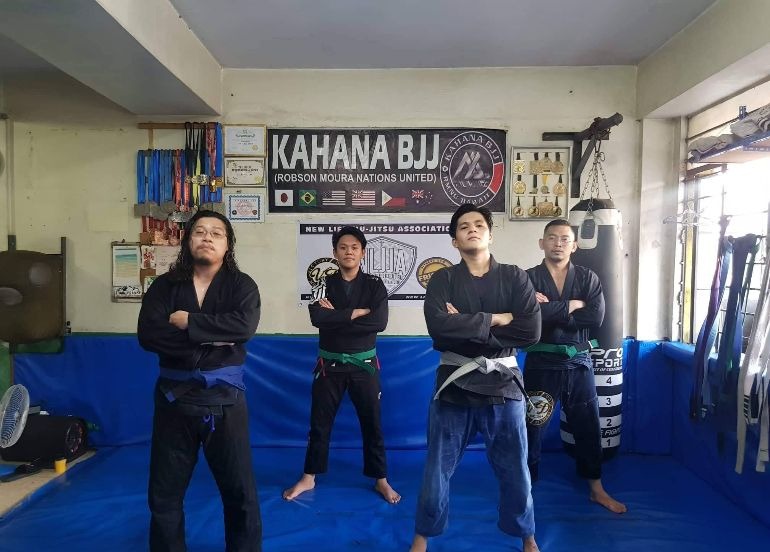 Like them on Facebook
1430 Sergio Loyola St. Zone 045 Brgy. 457 Sampaloc Manila
Manila, Philippines
(02) 493 9299
Fist and Feet Boxing & Fitness Center
This humble fitness and boxing gym may be small, but it doesn't mean that they can't pack a punch! They're trainers will help you through your fitness journey, making sure that everything is done properly and with caution!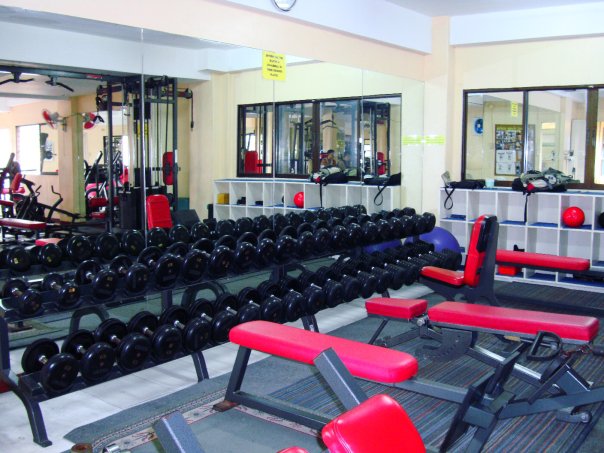 Like them on Facebook
Jasia Bldg, Bambang St, 254 Zone 23 Sta. Cruz Manila, Manila, 1003 Metro Manila
(02) 254 7555
Circuit Gyms
360 Fitness Club challenges you to withstand the fitness factor and "complete the circuit." They regard themselves as a "no machine" gym that values holistic training and pushes you to be strong, flexible, dynamic, and adaptable! Apart from their circuit training you may also find an array of workouts that'll fit your need, like all their Les Mills exercises for Body Jam, Body Balance, and Body Combat.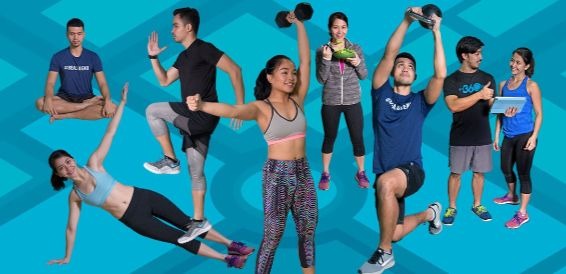 Check their Website
Like them on Facebook
Follow them on Instagram
3F, 1191 Ma. Orosa St, Ermita, Manila, 1000 Metro Manila
(02) 742 9005
F45
F45 is a body of people determined in encouraging each other through positive language. Although it may look like a military bootcamp, the trainers will make sure you'll still feel confident and challenged. Their circuits involve systemized training techniques, containing both strength and cardio. They're dedicated to making you have a fit and healthy lifestyle, which is why they have available nutritionists that even cater for vegetarians!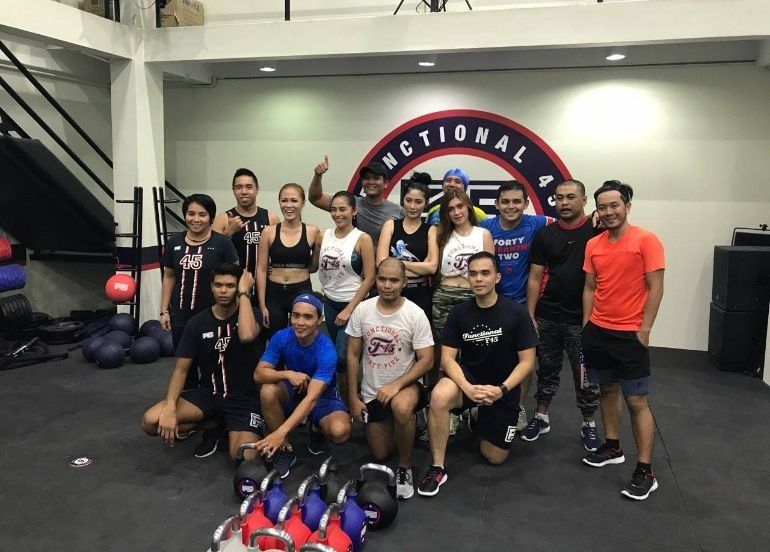 Visit their Website
Like them on Facebook
Follow them on Instagram
Cluster J, 149-153 Diosdado Macapagal Boulevard, corner Epifanio de los Santos Ave, Pasay, Metro Manila
(02) 801 6282
CrossFit Taft
CrossFit Taft understands the busy schedule of a student life! That's why they give student discounts. Easily accessible through public transportation, this is the perfect activity during your long breaks or if you're looking for an after-school activity!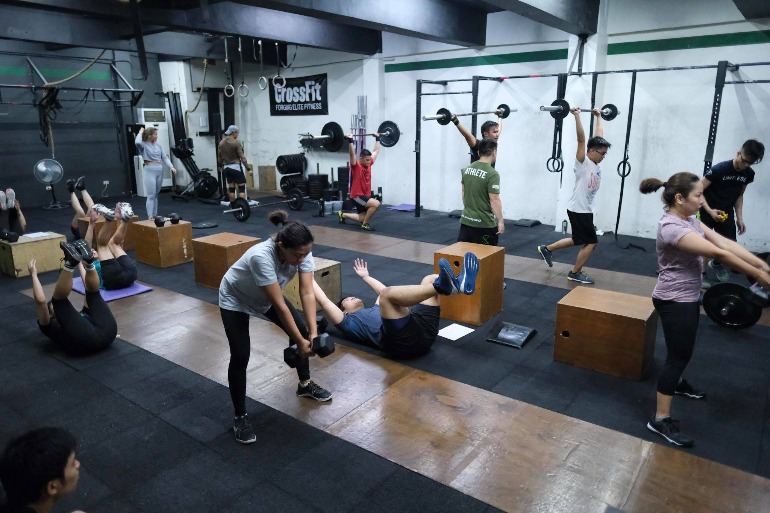 Check their Website
Like them on Facebook
Follow them on Instagram
2264 Sherwood Place, Taft Avenue, Manila, 1004 Metro Manila
0917 899 8483
Gyms
Gold's Gym
First established in 2002, Gold's Gym is one of the most popular house hold names for celebrities both local and international. With branches all over Metro Manila, they offer personal training and group training sessions for anybody!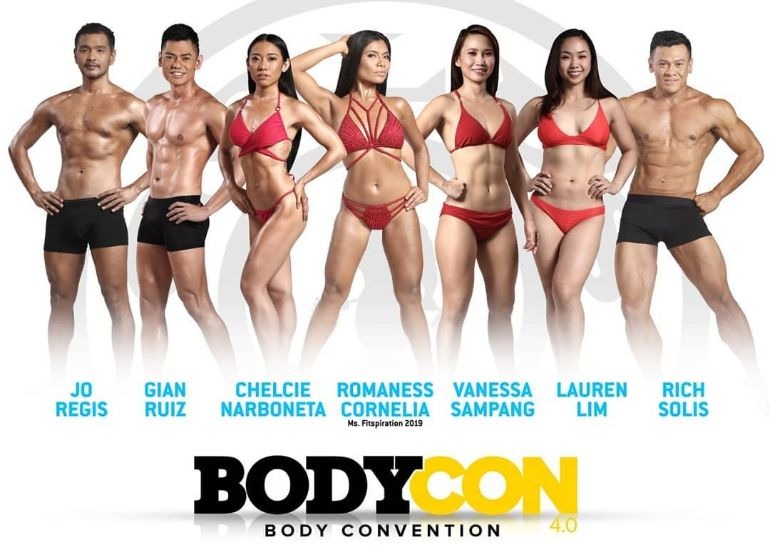 Check their Website
Like them on Facebook
Follow them on Instagram
BINONDO | MALATE | LUCKY CHINATOWN MALL | PASAY
Manila Fitness
Manila Fitness is open everyday and they believe your fitness journal should have #NoExcuses! They even go as far as opening their doors during Holy Week!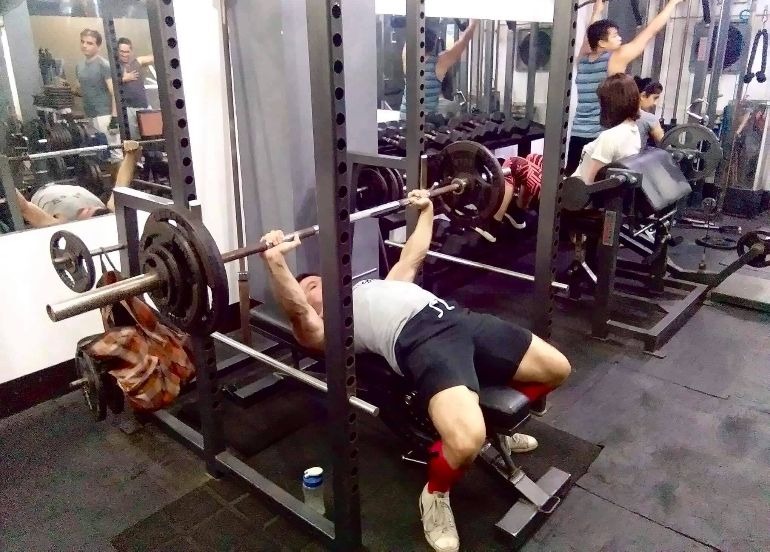 Like them on Facebook
2335 Zafiro St., San Andres, Manila, Philippines
(02) 564 5741
Bakal Gym
You wont miss the life-size Hulk figurine standing by the door to welcome you to Bakal Gym! This humble and affordable gym, gives you all the necessities to bust a sweat out!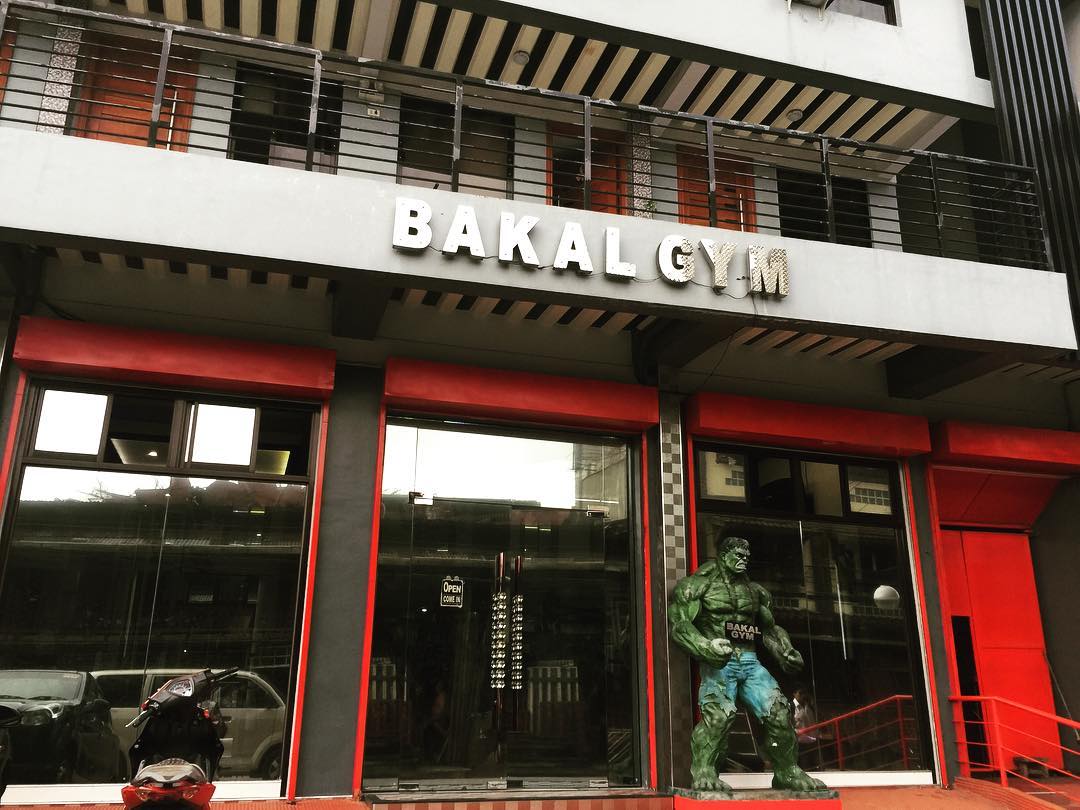 1400 Maria Clara St, Sampaloc, Manila, 1008 Metro Manila
0927 641 6077
Another well-known international chain Fitness First is one of the most elite gyms in Makati. They use top of the line equipment and facilities. You have the option to join their premium club which gives you the standard Fitness First gym, or level up to the platinum club and get exclusive perks and benefits.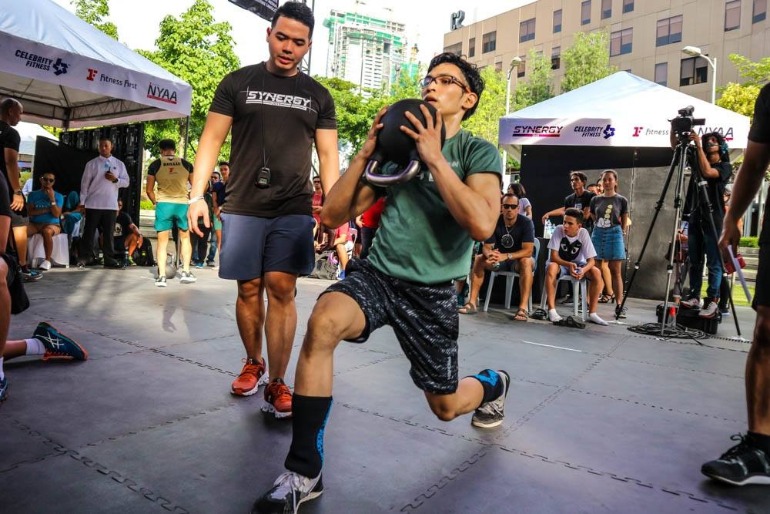 Check their Website
Like them on Facebook
Follow them on Instagram
Level 3, Food Court Wing, Pedro Gil St, Ermita, Manila, 1000 Metro Manila
(02) 551 0000
Slimmers World International pride themselves in giving Filipinos 41 years of not just great bodies, but also great skin! Aside from their fitness programs and various amenities, they also offer services for body and skin treatments! Who would've thought you could get a Diamond Ultrapeel and a Body Scrub after a good workout?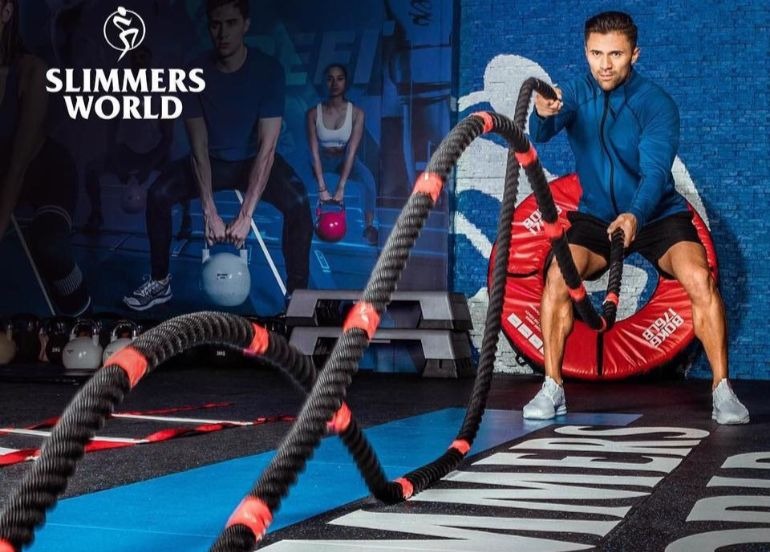 Check their Website
Like them on Facebook
BINONDO | MALATE
True to its name, Anytime Fitness values itself with being a 24 hour gym. So you can come anytime you want and anywhere you want! Once you become a member at Anytime Fitness, you'll have instant access to all 4000 branches worldwide.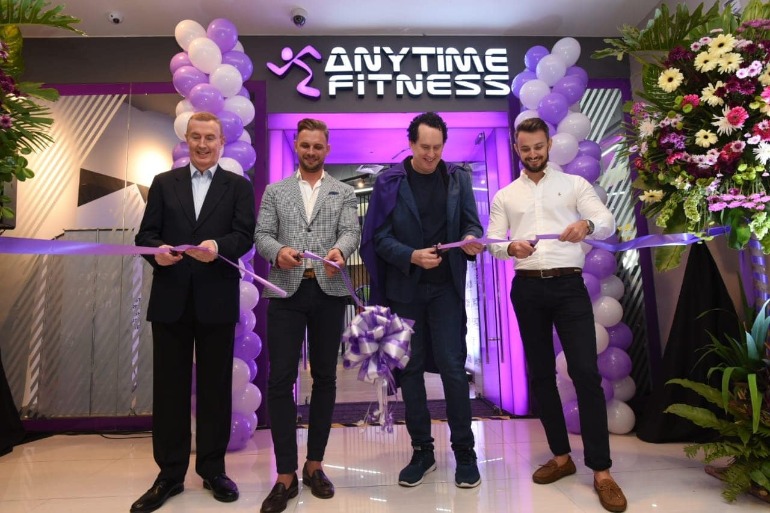 Check their Website
Like them on Facebook
Follow them on Instagram
TAFT AVE. | SM MALL OF ASIA COMPLEX |PASAY | RAMON MAGSAYSAY BLVD | BINONDO | SAMPALOC
With such a variety of options to choose from, breaking in a sweat has never been so easy! Track your favorite playlist and put your trusty trainers on– it's time to get moving!
Hey you! Yeah you! Just wanna share that we're more than just fitness, food, and beauty here at Booky! We love giving you information about all the best spots in Metro Manila. But there's nothing compared to giving you the best deals and promos! Download the Booky app now!