In case of emergencies!
It is continuously frustrating to hear news about how the enhanced community quarantine in Luzon has prevented many veterinarians from doing their job; they are being stopped at various checkpoints because they are simply not considered as "essential workers" when in fact, they are.
In case you didn't know: Vets also play an important role in public health such as investigating zoonotic diseases, they play a critical role in helping stop its spread.
Our pets are our family and when anything alarming comes up regarding their health, it's just as important to prioritise so we've done our research and compiled a number of veterinary clinics that are open as well as online groups where there are vets offering free consultations.
Take Note: The Centers for Disease Control & Prevention (CDC) has stated that there is no evidence that pets can spread COVID-19. You can read more about it here.
CLINICS
Similar to hospitals, you should also always call before you drop by so they can take necessary precautions.
BAYANI ROAD
Mount Sinai is open from Monday to Wednesday, Friday to Saturday at 10 AM to 4 PM.
You have to call for an appointment prior to your visit and consultation will already begin via phone. Once you arrive, you'll be asked to stay in your car while one of their staff will pick up your pet; if you don't have a car, you may stay in their reception area provided that you have a mask on and the maximum number of people (5) hasn't been reached yet.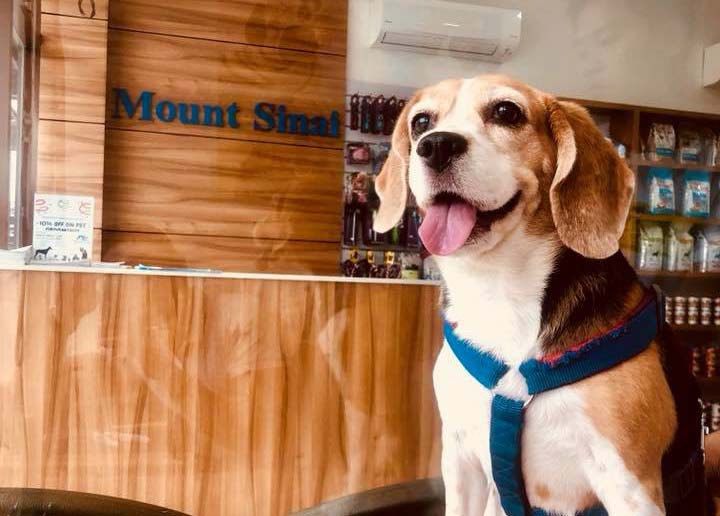 Check out their Facebook page
Lot 25 29 Heinen, Bayani Road, Taguig
09173145242
MARCOS HIGHWAY
They're open from Monday to Sunday at 9 AM to 6 PM and accepting emergency cases only. Do note that you have to wear a mask upon entering and it's advised you call them ahead.
Check out their Facebook page
Unit A-340 ME (A) Marcos Hiway (Peñafrancia) Mayamot, Antipolo, Rizal
8477-3528; 09228503492; 09171784266; 09171732914
NEW MANILA | MAKATI | ALABANG | BINONDO | DEL MONTE
You are required to call for an appointment, like many other clinics now, they do not accept walk-ins. They're currently only accepting cases that require vaccinations for puppies, critical care, and emergencies. Their hours and numbers vary per branch,
New Manila: 8 AM – 5 PM | 3411-6635; 3413-5852; 0917 897 6894
Makati: 8 AM – 5 PM | 8403-7202; 0917 150 5244
Alabang: 8 AM – 5 PM | 8809-7250; 8850-0356; 0999-766 7623
Binondo: 8 AM – 5 PM | 8401-1248; 0917 807 3694
Del Monte: 7 AM – 4 PM | 3415-3297; 0917 850 2436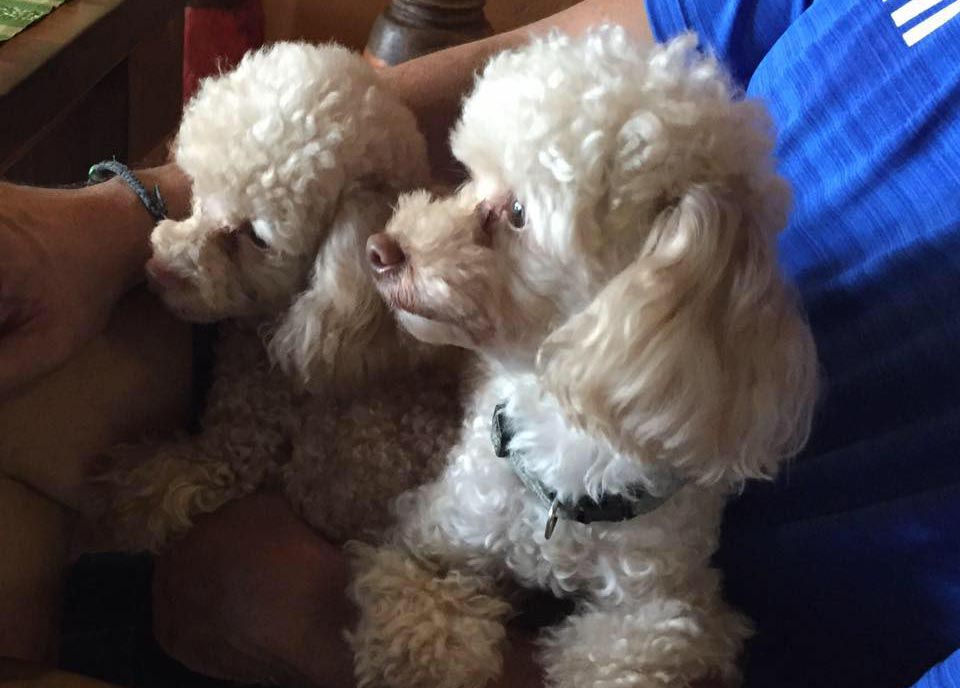 KALAYAAN AVE., DILIMAN
Pendragon Veterinary Clinic is open for emergency cases and follow up OPD patients. If your pet is an OPD (outpatient), you're still required to make an appointment via their Pendragon Mobile App or via phone.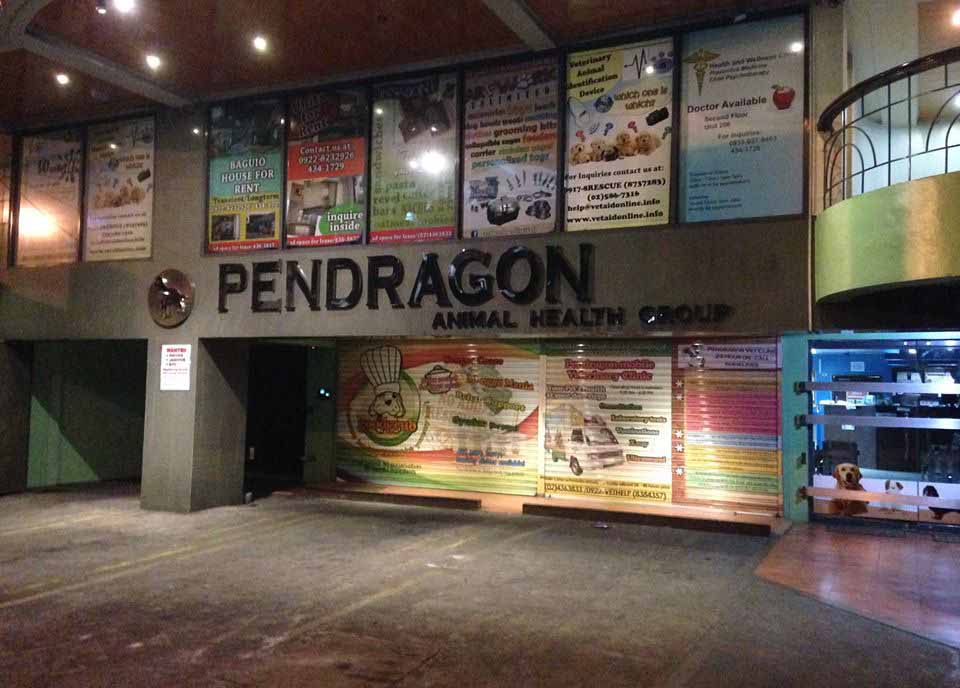 Other things to note are,

1. If you don't have an appointment, it'll automatically be considered an ER case wherein you will have to pay an emergency fee.

2. Payment is required to confirm your slot, this is due to the high number of people who haven't shown up for their scheduled appointments. You can set your appointments here, web.pendragonvet.com

3. If you encounter any problems with their app or website, please email these addresses along with a screenshot of the glitch, pendragonitteam@gmail.com or admin@pendragonvet.com.
Check out their Facebook page
G/F 107-A Kalayaan Avenue Diliman, Quezon City, Philippines
(02) 436 3833
ROXAS DISTRICT
Vets on the Block is open daily from 10 AM to 5 PM, strictly by appointment only. Note that the entryway via Roxas District is closed, you must pass Champaca St. instead.
Check out their Facebook page
10 Hyacinth St., Roxas District, Quezon City
(02) 3414 8428; 0277 553 491; 0918 540 0984
BARANGAY TIBAGAN
They're open daily from 10 AM to 5 PM but you must call prior your visit. Masks are required upon entry and seniors, immunocompromised clients, and those with recent travel history are not allowed in the clinic, please plan accordingly.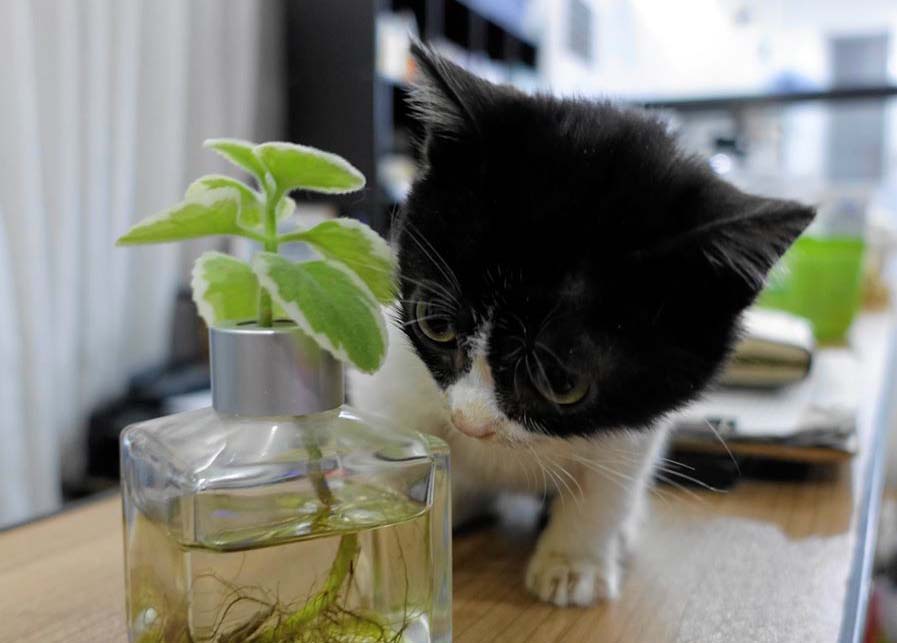 Check out their Facebook page
16 Regidor St., Brgy. Tibagan, San Juan
7508-5838, 0925-5719350
BARANGAY VALENCIA
They are strictly by appointment only. They'll only be accepting emergency cases and vaccination of puppies. Note that, as with majority of vet clinics now, they are practicing a one companion per pet policy.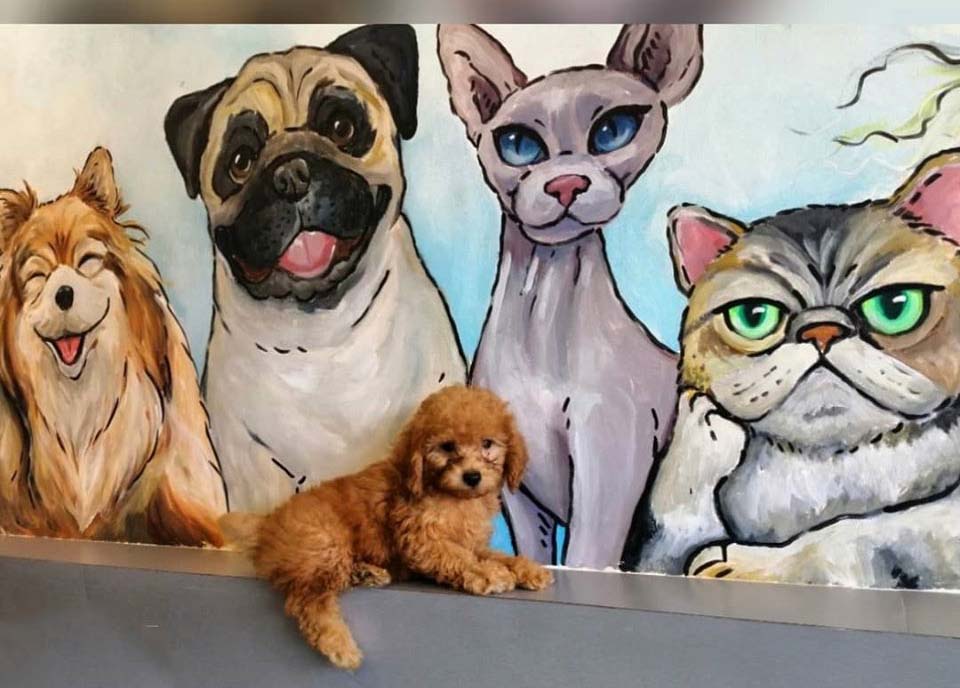 Check out their Facebook page
50 Villa Ortigas ll Granada St., Brgy Valencia, Quezon City
09276508282; (02) 72163115
The clinic will be open daily from 9 AM to 6 PM, emergency cases are only accepted between 6 PM to 9 PM. They are practicing a No Mask, No Entry policy and note that their Neuter Clinic will be closed until further notice.
Check out their Facebook page
155 Boni Ave, Mandaluyong, Metro Manila
7799-5769; 0917 331 6223
They are open strictly for emergency cases only from 8 AM to 8 PM. You must call ahead to make an appointment.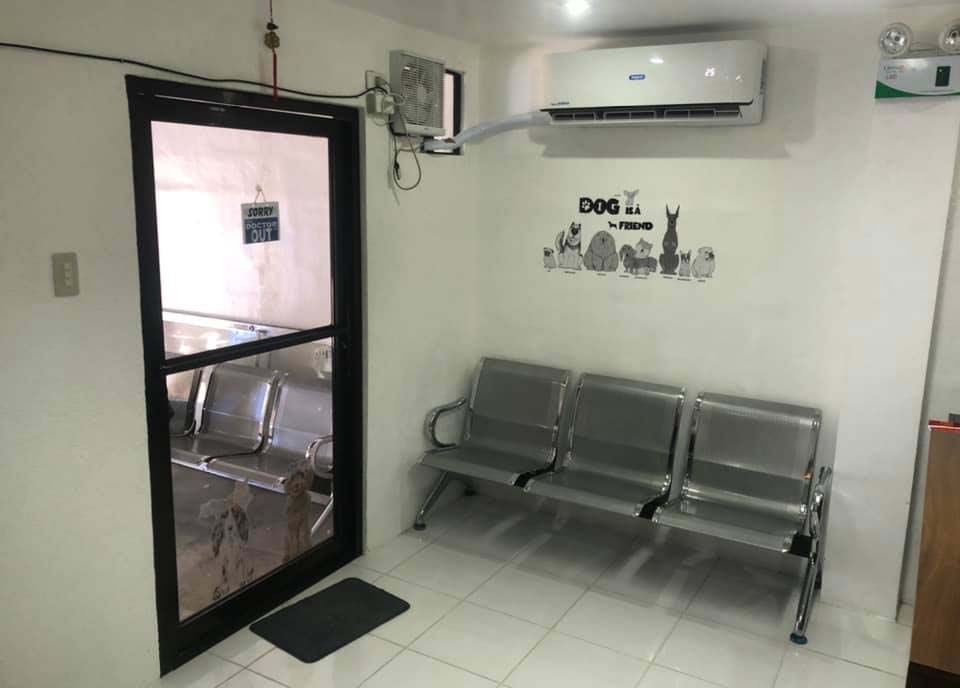 Check out their Facebook page
683 Manga Ave, Sampaloc, Manila, Metro Manila
7746-90-54; 0915 194 2009
TIMOG
Doc Ferds' UPTC branch is temporarily closed but their Timog branch is up and running from Monday to Saturday at 9 AM to 6 PM, Sunday at 9 AM to 4 PM. It's recommended you call ahead and schedule an appointment to help limit the number of persons in the vicinity.
Check out their Facebook page
Landsdale Arcade, 5 Timog Ave, Diliman, Quezon City, Metro Manila
8372-8414; 7753-1341
BF HOMES
St. Joseph Veterinary Clinic will be open daily from 9 AM to 5 PM for grooming services, scheduled puppy vaccinations, critical follow-ups, and emergency cases. Prior to dropping by, you must call to book an appointment. Pet supplies are also available but should be placed through call or text.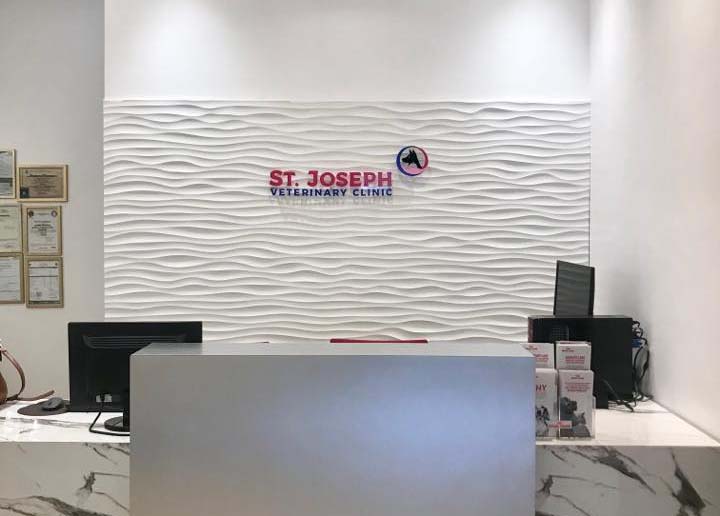 Check out their Facebook page
185 Aguirre Avenue BF Homes, Parañaque
(02) 8825-4292; 0922 845 4998
ONLINE ASSISTANCE
Pet First Aid is an online community on Facebook that offers free veterinary consultations during this difficult time of enhanced quarantine. You have to request to join the group prior to asking for help. You can access the page here.
Note: Please prioritise contacting open veterinary clinics first as free consultations can only do so much.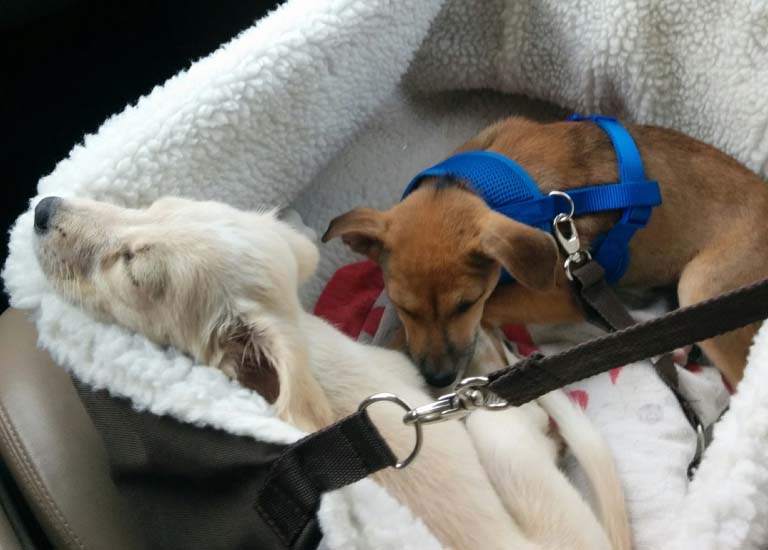 We're more than just food at Booky and we're here to give you the lo-down on the best things to do and discover all over Metro Manila—food, fitness, beauty, and more. Download the Booky app for FREE to discover today's best idea.
Featured image by Lydia Torrey on Unsplash