I looooove sinigang (L.Soberano, 2018)

Who doesn't enjoy a good bowl of Sinigang – a traditional comfort food to Pinoys, with its signature sour flavour, served with your choice of meat (be it pork, beef, chicken, or even seafood), and a medley of different kinds of vegetables. Summer or rainy season, we're all guilty of having Sinigang cravings every now and then. Heck, we know you'll be wanting one after going through this article!
On our hunt for the best Sinigang in town, we discovered these restaurants that have managed to put unique tweaks on a traditional Filipino dish that we've all come to love. Have you ever tried Sinigang on a sizzling plate? What about one with strawberries in it? Or a Sinigang-flavoured fried rice? Hold on to your cravings, because we've got that all for you!
Did you know that you can easily search for a specific dish using the Booky app, try typing "SINIGANG" and immediately see the list of restaurants serving it. No, we're not joking. Download the Booky app and never go hangry again. P.S. It works offline!
Cafe Juanita – Fresh Corned Beef Sinigang with Chorizo
Cafe Juanita has been a neighborhood favorite for many years. In spite of the restaurant boom in the Kapitolyo area, this place still manages to pack itself to the brim due to its classic Filipino dishes, kitschy details, and eclectic and over the top Asian-inspired interiors. The Bagnet Salad, Kare-Kare, and Corned Beef Sinigang with Chorizo are must-tries!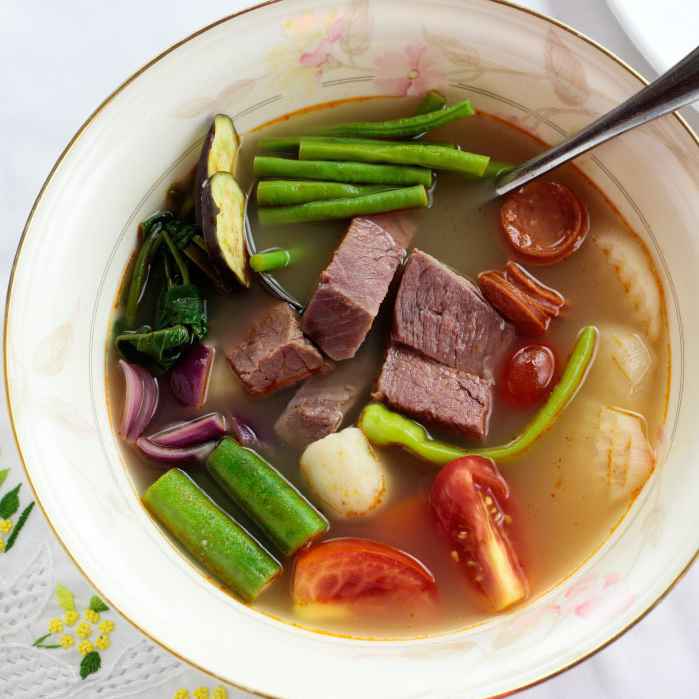 View menu
View their Instagram account
19 West Capitol Drive, Kapitolyo, Pasig
(02) 632-0357
Mesa – Sinigang na Baboy in Guava and Pineapple
This isn't your usual Pork Sinigang; this one is simmered in broth with guava and pineapple used as its souring agents. The use of guava gives this dish a creamy texture, while the pineapple lends a vibrant, tropical flavor that makes it more exciting than you ever thought sinigang could be ! Spot this dish at Mesa – a modern Filipino restaurant that is loved by young and old.
Locavore – Sizzling Sinigang/Kimchinigang
Locavore, is known for reinventing traditional Filipino dishes using local ingredients and French techniques. Their best-seller, Sizzling Sinigang, is a deconstructed sinigang made with beef short ribs in a Sampaloc-infused gravy on top of a sizzling plate. And if that's not enough, they also have Kimchinigang — a more out-there reimagining of sinigang with its use of silken tofu, kimchi, and arugula!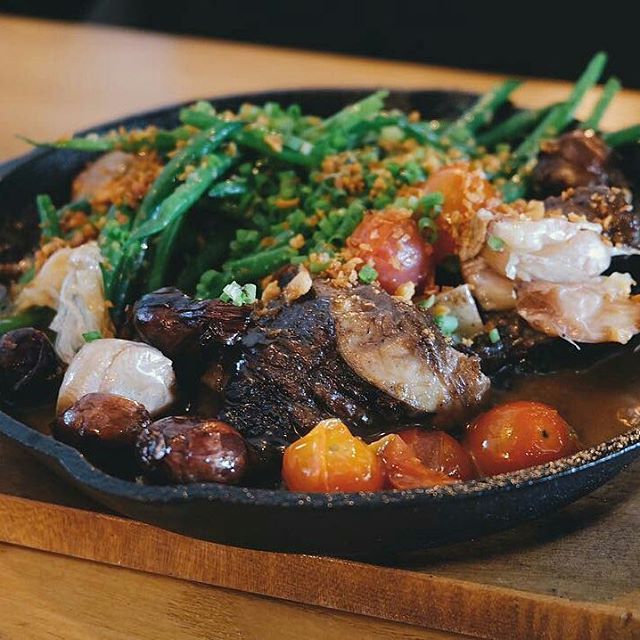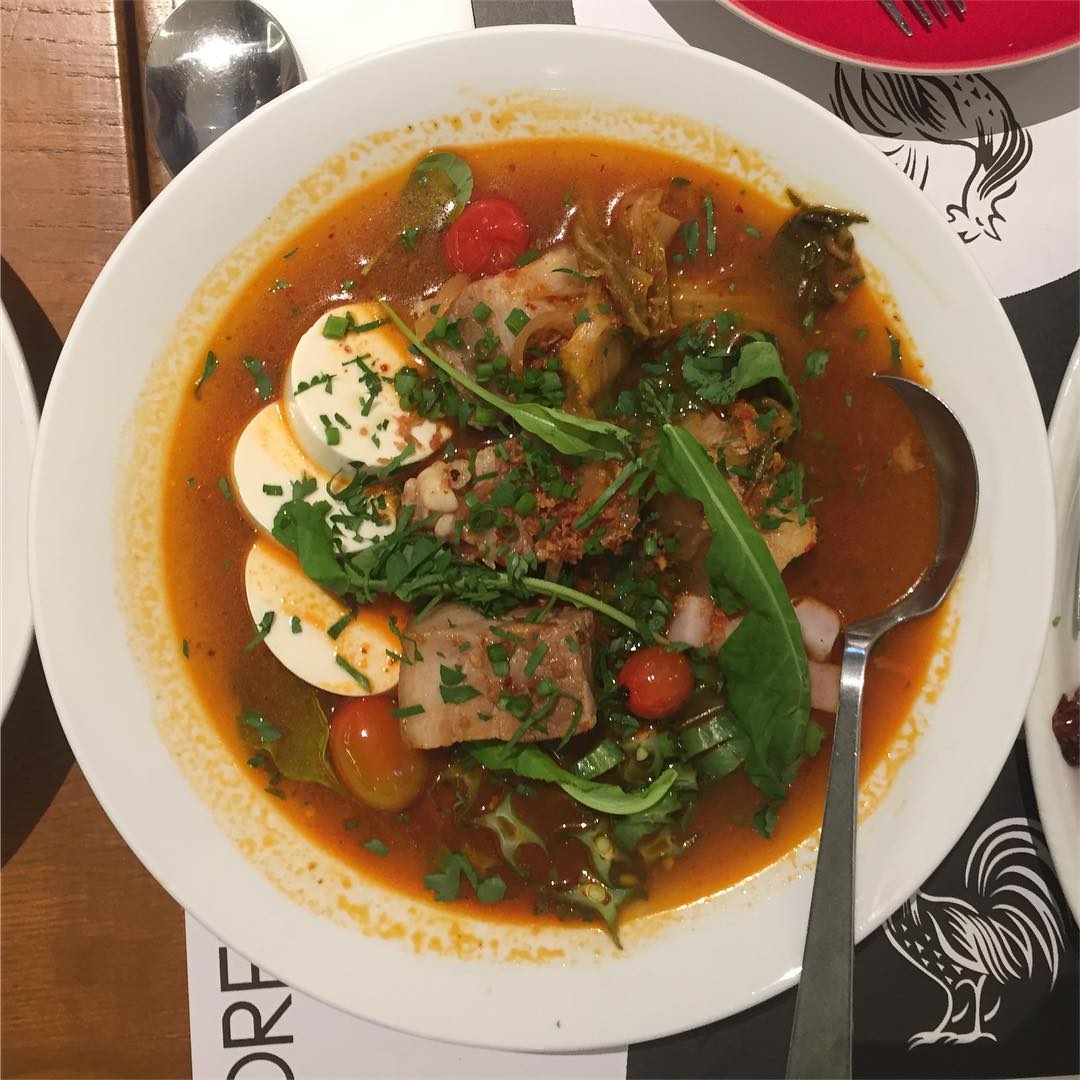 View menu
View their Instagram account
10 Brixton Street, Kapitolyo, Pasig City
(0917) 621-8909
Sentro 1771 – Sinigang na Corned Beef
Sentro's Sinigang na Corned Beef is what made this restaurant popular among its loyal customers. It's not as weird as it sounds because they use actual beef, and not the canned one. They use brisket and simmer it until soft and tender, it goes perfectly with the savory soup and the crunchy vegetables. Always a must-order when you're at Sentro!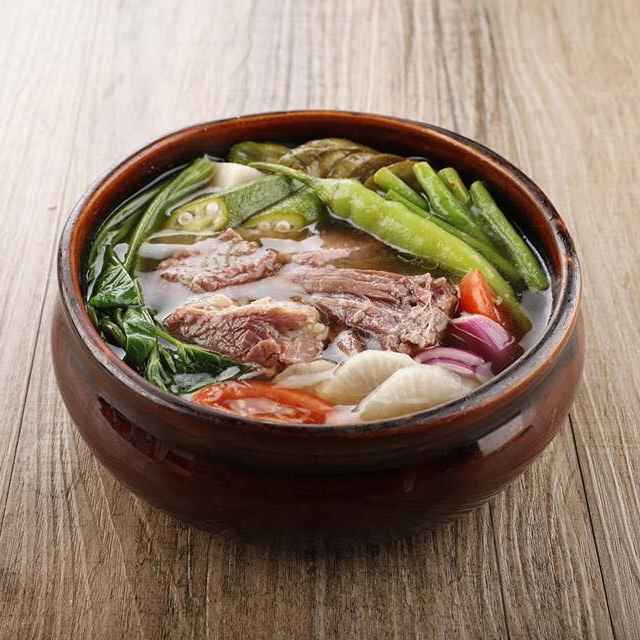 View menu
View their Instagram account
Capitol Commons, Meralco Avenue, Kapitolyo, Pasig City
(02) 941-8277
Neil's Kitchen – Sinigang Paella with Grilled Pork Belly
Neil's Kitchen in Alabang has pulled off a creative execution of the beloved dish. Their unique Sinigang Paella with Grilled Pork Belly is a meal on its own. The paella rice has that familiar sour taste that plays extremely well with the smokiness of the grilled pork belly.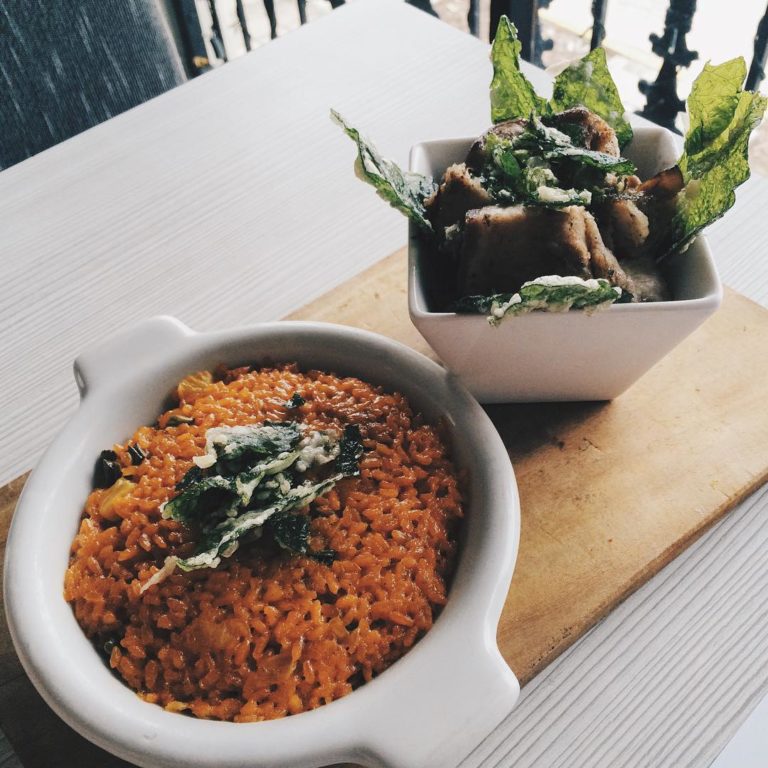 View menu
View their Instagram account
Lot C701-704 Westgate Filinvest, Alabang, Muntinlupa
(02) 710-8962
Manam – Sinigang na Beef Short Rib & Watermelon
Formerly known as Namnam, Manam is known to specialize in Filipino comfort food. One of their unique and must-try dishes is the Sinigang na Beef Short Ribs & Watermelon. The watermelon cubes add a refreshing hint of sweetness to the sour soup, creating a nice and comforting balance that lingers on your taste buds.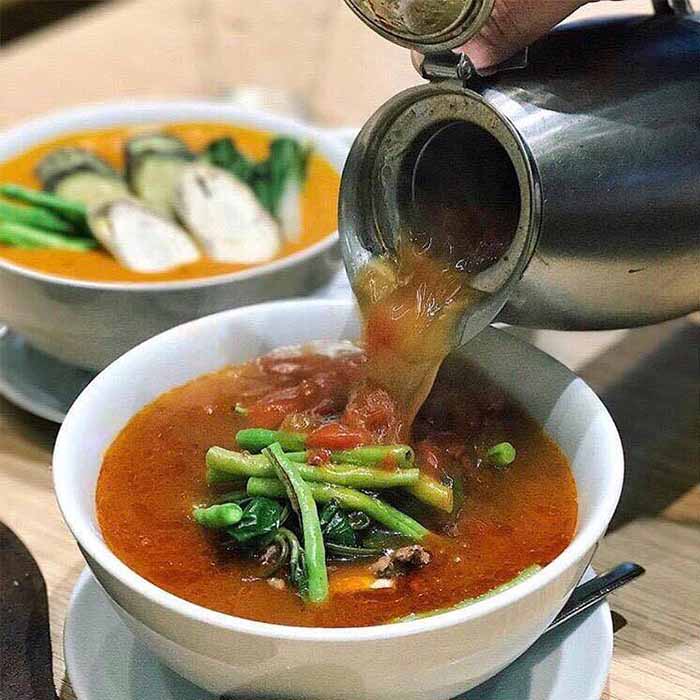 Reservations are accepted
View menu
View all branches
View their Instagram account
Kanin Club – Sinangag na Sinigang
Kanin Club started out as a humble restaurant in the province of Sta. Rosa, Laguna. One of their best-sellers is undeniably, the Sinangag na Sinigang–a Sinigang converted into fried rice. Their rice has that familiar "sinigang taste" in it, but the addtion of tempura-fried vegetables and thin slices of pork belly give it a nice new twist. It's so good— you have to try it to believe it!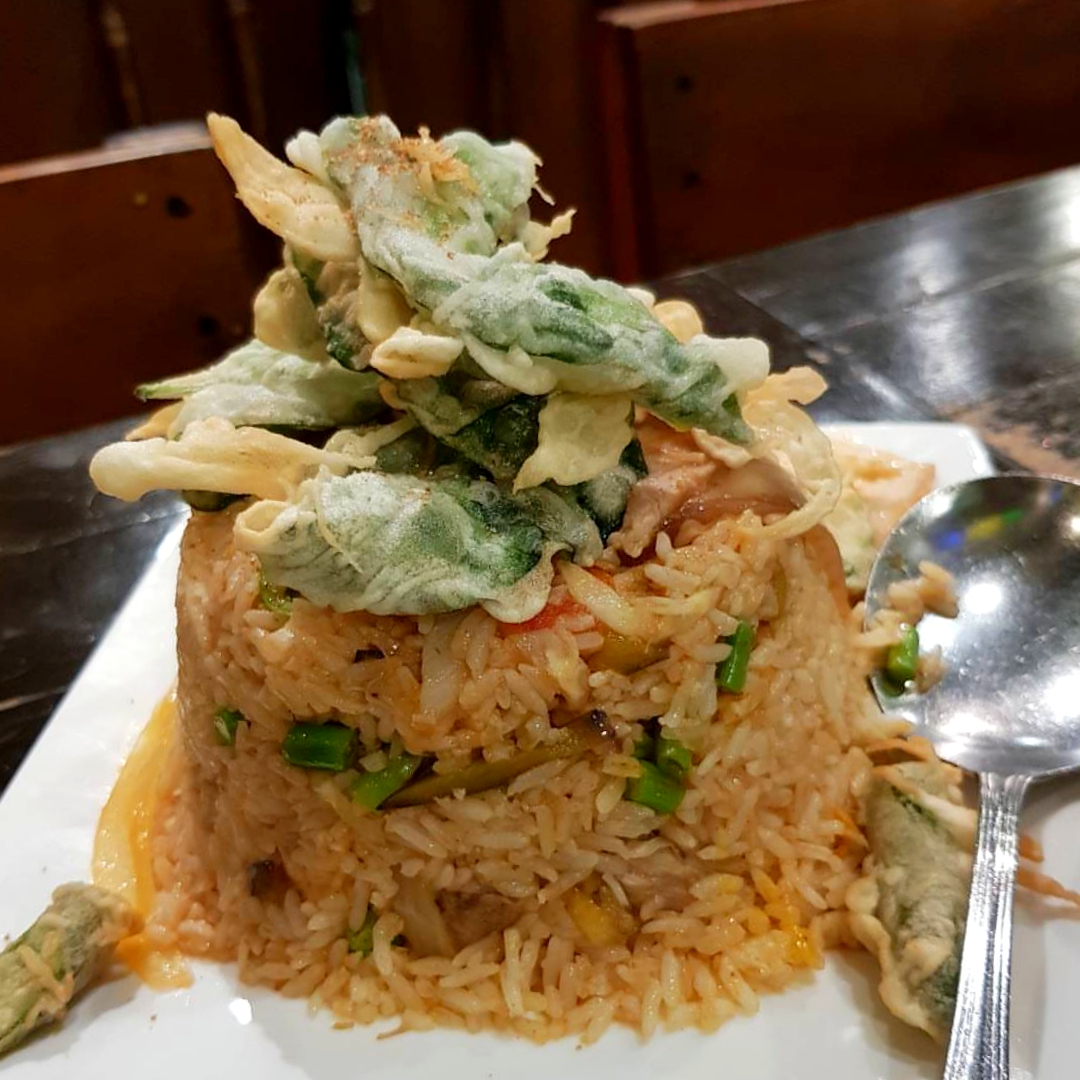 Photo from @siobetrish
No reservations accepted
View menu
View all branches
Bagnetude 5.1 is a food stall in North Hive food park that specializes in different ways of cooking bagnet. They have sinigang na bagnet, kare-kareng bagnet, binagoongan, and more.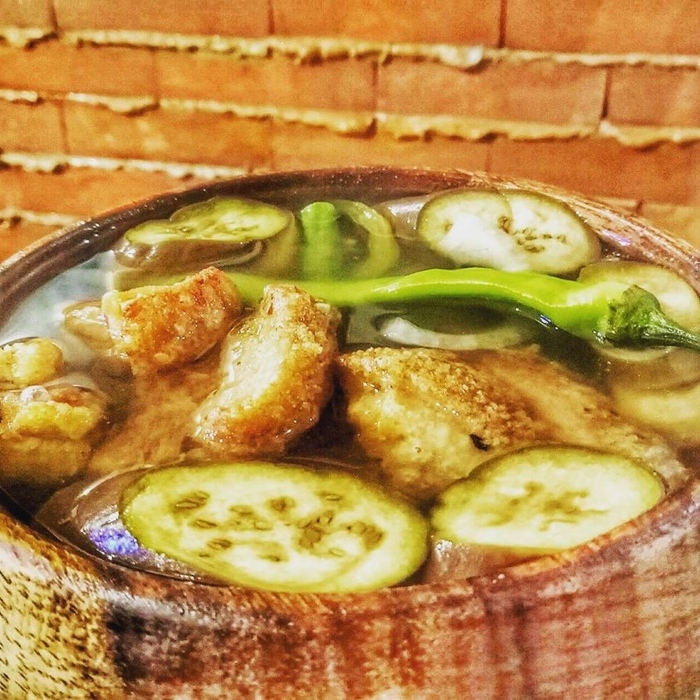 No reservations accepted
View menu
View their Instagram account
North Hive Food Park, Don Faustino St., near cor Holy Spirit Drive, Quezon City
Abe – Sinigang sa Ube
Pantone Color of the Year, anyone? Abe's Sinigang sa Ube is a must-try. The yam gives the soup a purple hue and makes the consistency of the soup thicker than usual, it also adds a different kind of sweetness that balances well with the sourness of Sinigang.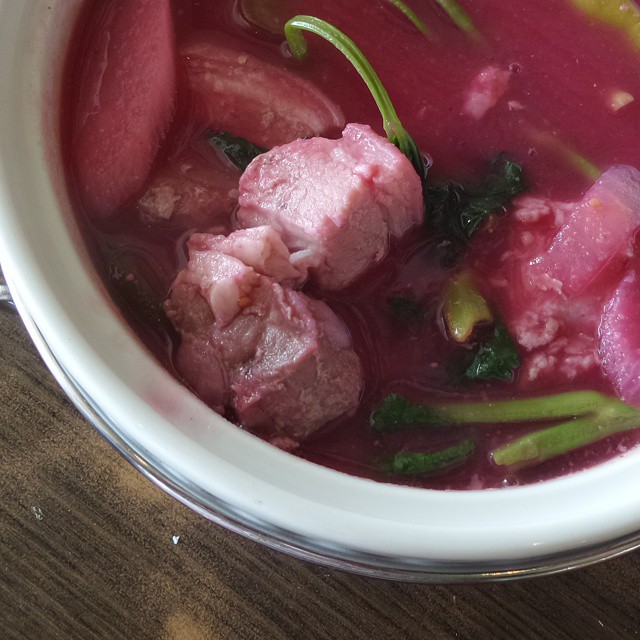 Reservations are accepted
View menu
View all branches
Mamou – Kurobuta Pork Sinigang
Mamou is well-known for their steaks but one should definitely not miss their Kurobuta Pork Sinigang. They use Kurobuta (Japanese black pig) instead of the usual pork and they stew it in sampaloc broth, together with fresh country vegetables. Another twist to this dish is that they serve it with bagoong!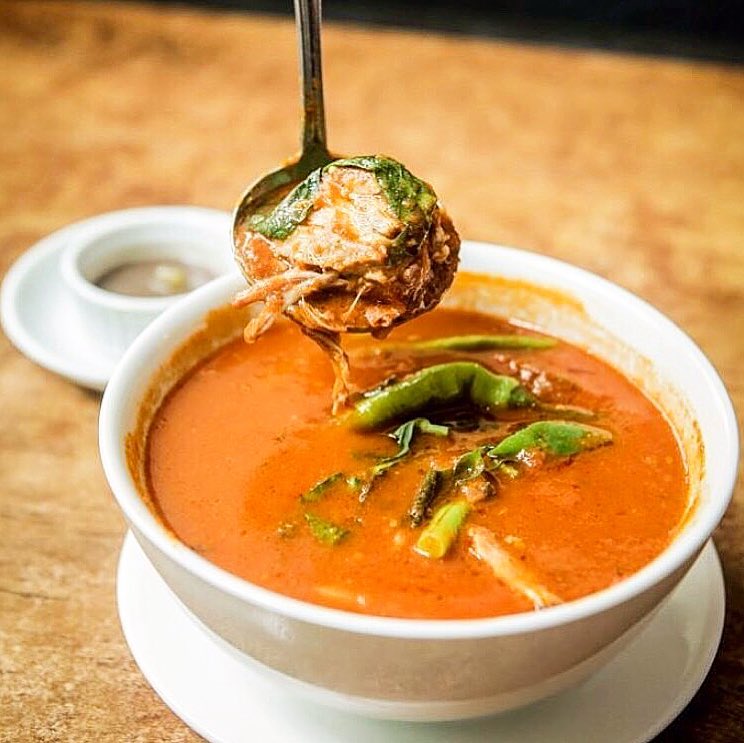 Reservations are accepted
View menu
View all branches
View their Instagram
Empacho – Sinigang na Lechon with Strawberry
Empacho is a restaurant and bar that serves modern comforting Filipino dishes like Lechon Belly, Roasted Pork Belly Bao, Spicy Tamarind Chicken Wings and Smoked Blood Sausage. Their tempura-battered balut with micro arugula salad and salted egg aioli is a must-try, as is their Sinigang na Lechon with Strawberry — a recipe borrowed from Baguio.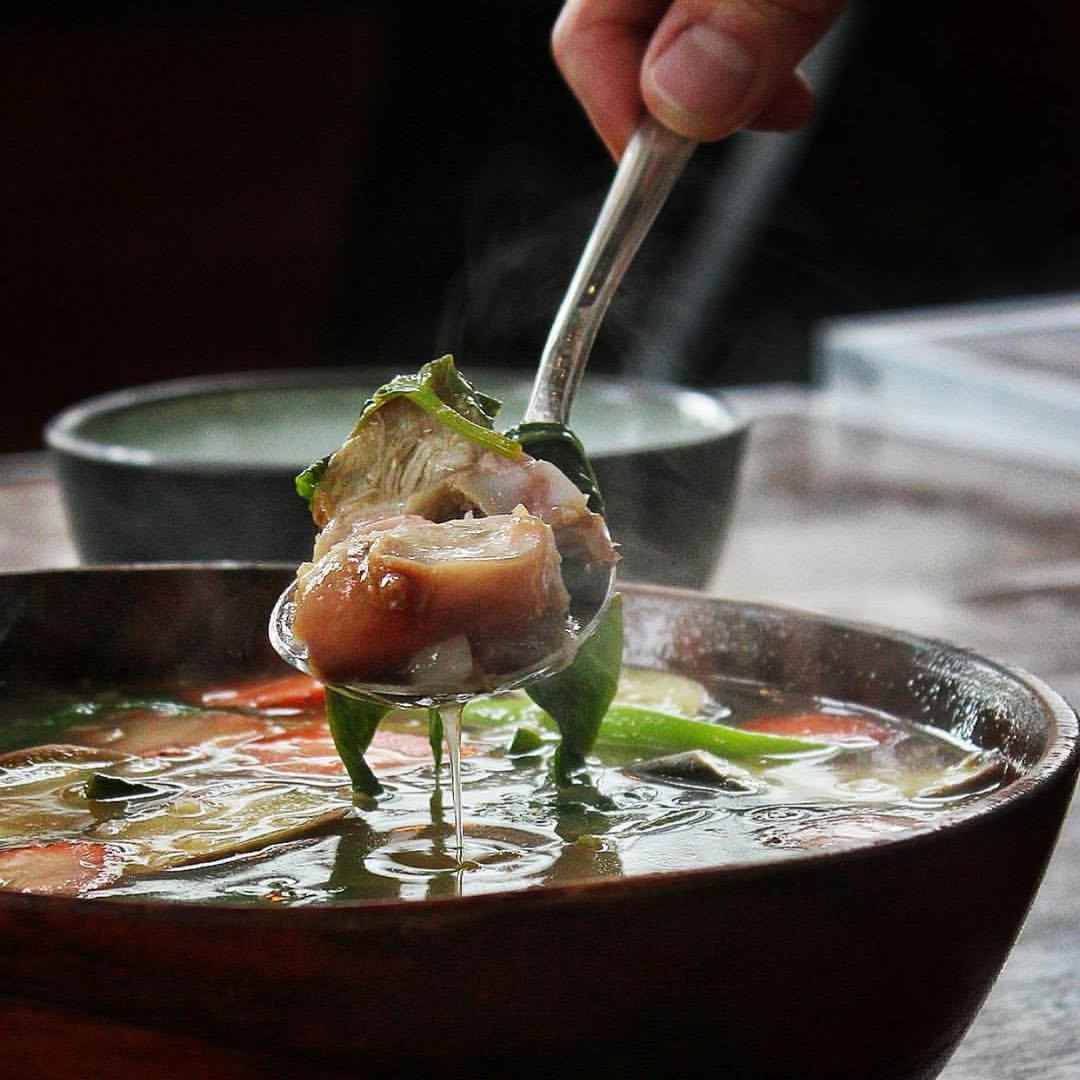 No reservations accepted
View menu
View their Instagram account
2/F unit 201 170 Tomas Morato Avenue cor Don Roces Ave, Sacred Heart, Quezon City
(0917) 467-1816
The Lost Bread HQ is the bigger and better version of The Lost Bread from StrEAT Maginhawa Food Park. Aside from the overshakes, it now serves specialty French toasts, unique desserts, blue soft serve ice cream and a special all-day modern Pinoy brunch menu that includes a Sinigang Beef Sukiyaki risotto. Read our full feature here.
Insider tip: Enjoy Buy 1 Get 1 Milktea Milkshakes with Booky! Read more here.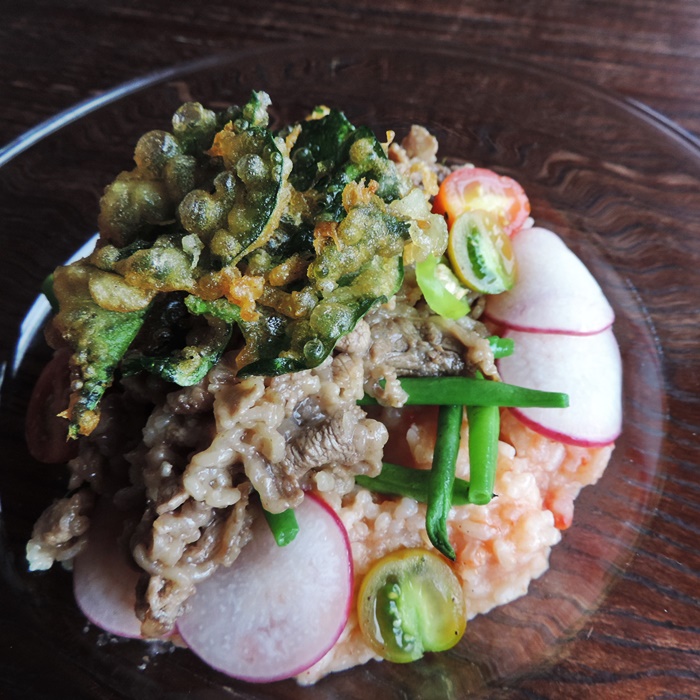 Let us know what you think of these dishes when you try them! Tag us on Instagram @bookyapp and don't forget to use the hashtag #bookymanila whenever you post photos of your foodtrips with your friends! Happy eating!