WARNING: Highly addictive!
There's no better snack in the world than a crispy and flaky samosa. They're extra filling and packed full of flavor that they may as well pass as off as a main dish and not just an appetizer. To top it all off, they're often paired with delicious tangy chutney to balance the rich and spicy flavors.
Luckily, there are a number of places where you can get to try these highly addictive Indian snacks. Here are six of them.
If you're looking for a delicious yet affordable snack, Assad Mini Mart's tasty pockets of potatoes, peas, and spices paired with their sweet and tangy chutney for only PHP 25 a piece are sure to satisfy your palate and stomach. While you're there to grab your pantry spices and staples, grab some of their samosa to-go.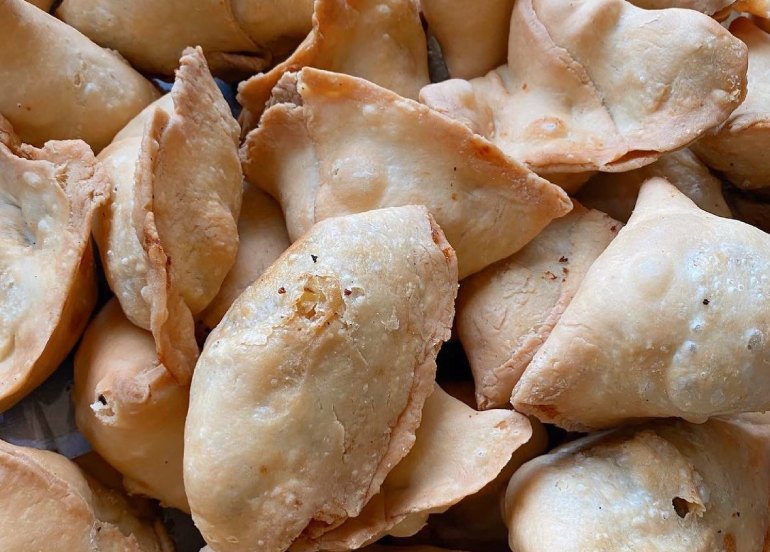 View their Facebook page
View their Instagram account
(02) 526 1349
Apart from all your Indian grocery needs, Anmol serves freshly cooked samosas to-go. Be sure to get your hands on them fast as they sell out really early during the day!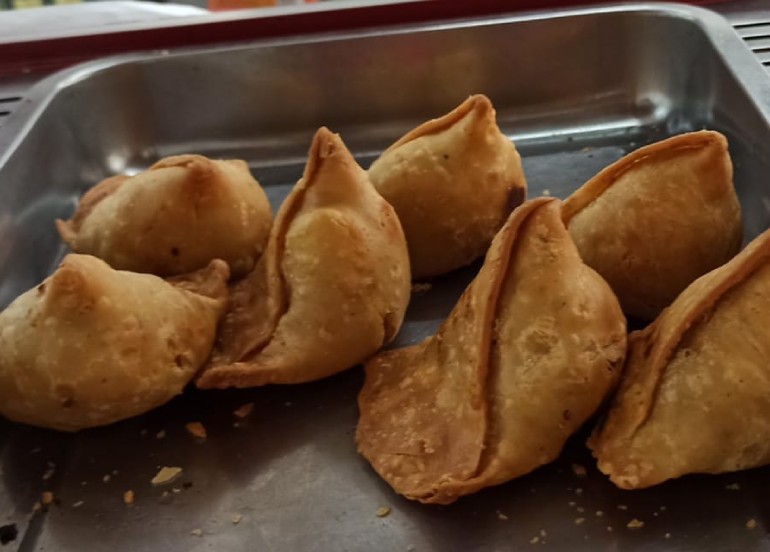 View their Facebook page
0917 535 6956


Kashmir – multiple branches
Kashmir is one of Manila's oldest Indian restaurants and has been around since 1976. It started with three sisters–Indra, Kamla, Sita–who had a passion for cooking family-treasured recipes for loved ones. And now, this restaurant has become a well-loved place where customers can find fresh, authentic, and delicious dishes!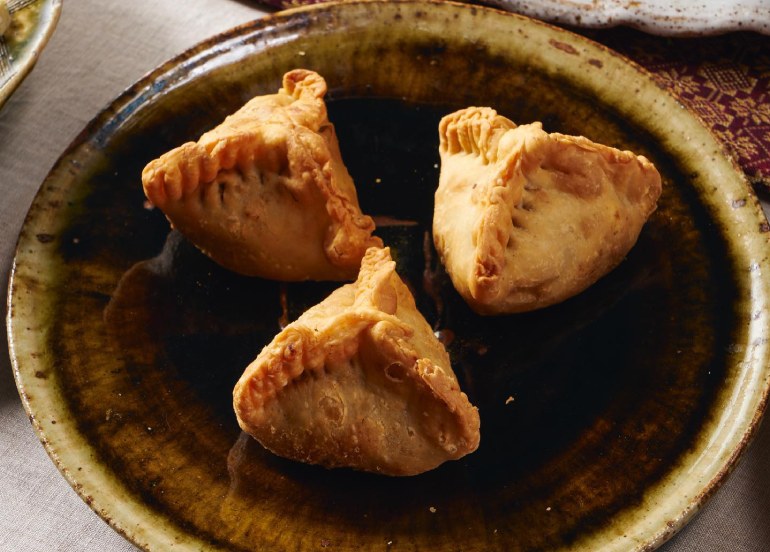 View menu
View their Facebook account
View their Instagram page
(0917) 531 6023
Royal Indian Curry House or R.I.C.H. is a popular late-night sports bar and restaurant in the growing Poblacion food hub in Makati. It serves authentic Indian cuisine and is also an all-in-one hangout spot that boasts five floors of entertainment and dining areas. If you find their dishes too savory for your liking, order a cup of their lassi yogurt to balance out the flavors.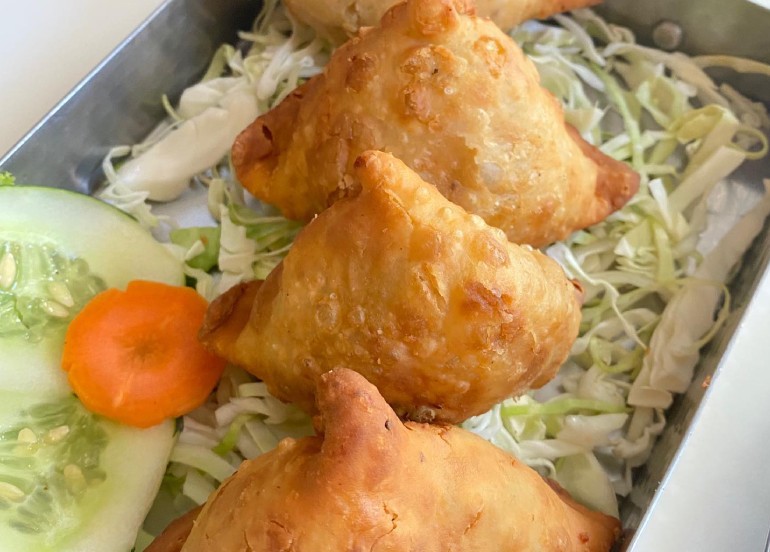 View menu
View branches
View their Facebook page
View their Instagram account
Swagat is a hole-in-the-wall restaurant in Makati that serves no-frills Indian food. This small eatery serves a variety of vegetarian specialties like Baigan Masala, Chola Bhatura, Bhendi Fry, and more. Their rose-infused lassi drink is a popular choice for enthusiasts of the popular Indian beverage.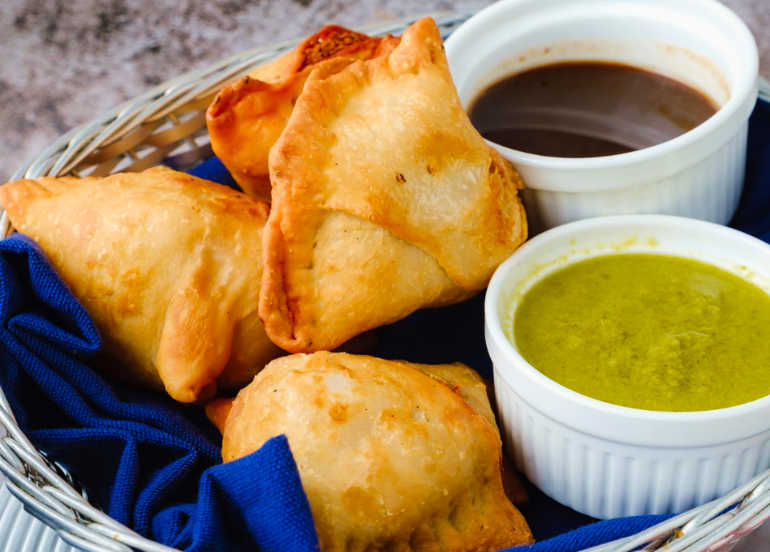 View website
View their Facebook page
View their Instagram account
G/F The Columns Legaspi Village, Amorsolo Street corner Arnaiz Avenue
0917 634 8899
Naan – Kapitolyo
Naan is a casual dining Indian restaurant serving authentic and popular Indian street food. They are known for their samosas, naan topped with grilled chicken tikka, falafel, and hummus!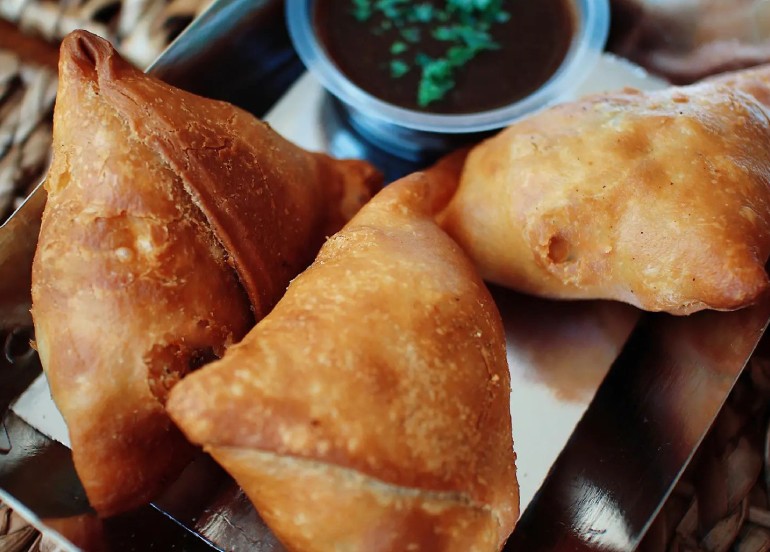 View menu
View their Facebook page
View their Instagram account
Unit 1, D-Strip Building, #20 United St., Kapitolyo, Pasig
0939 209 1861 | 0956 016 2882
Want to discover more of the best places in the Metro? Download the Booky app today and be first in line for the latest news, hottest promos, and biggest discounts on all things food!