Is it worth all the hype?
Indian cuisine is an acquired taste for most diners because of its strong flavors and spicy entrees. But for die hard Indian food fans, the next authentic spot for your next tandoori chicken craving is just in Makati City.
Royal Indian Curry House or R.I.C.H. is a popular late night sports bar and restaurant in the growing Poblacion food hub in Makati. It serves authentic Indian cuisine and is also an all-in-one hangout spot that boasts of five floors of entertainment and dining areas.
Booky tip: Don't worry about parking, they have free valet.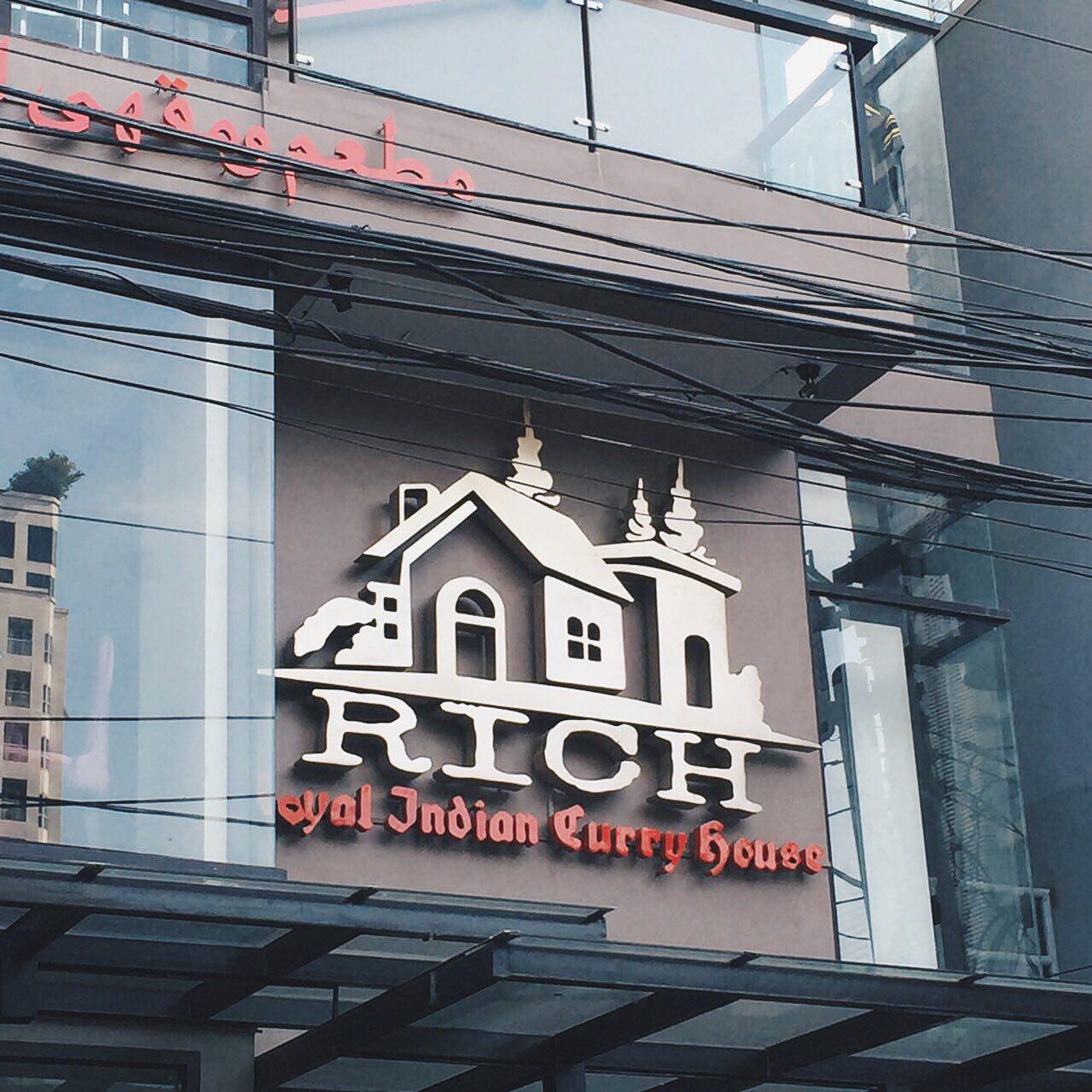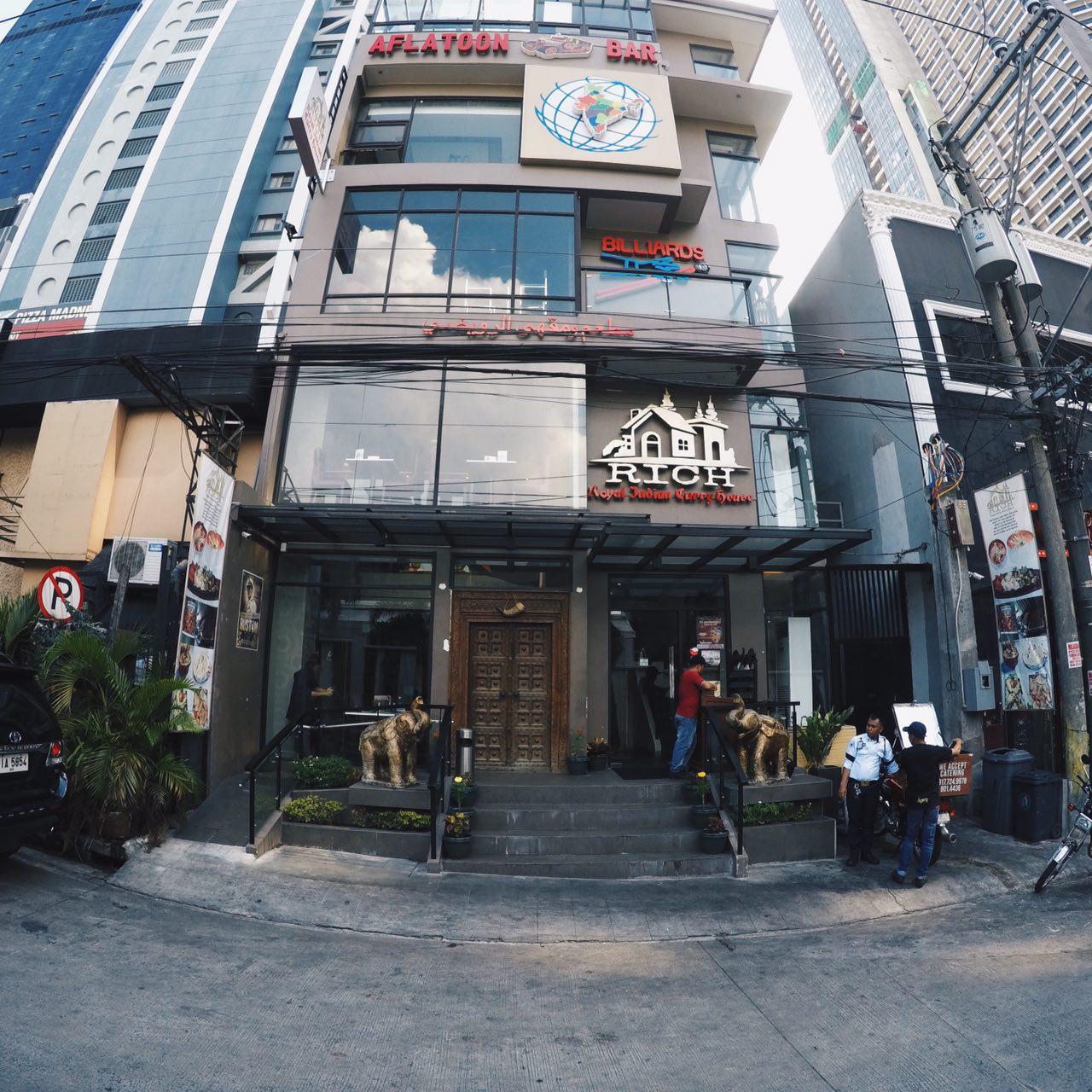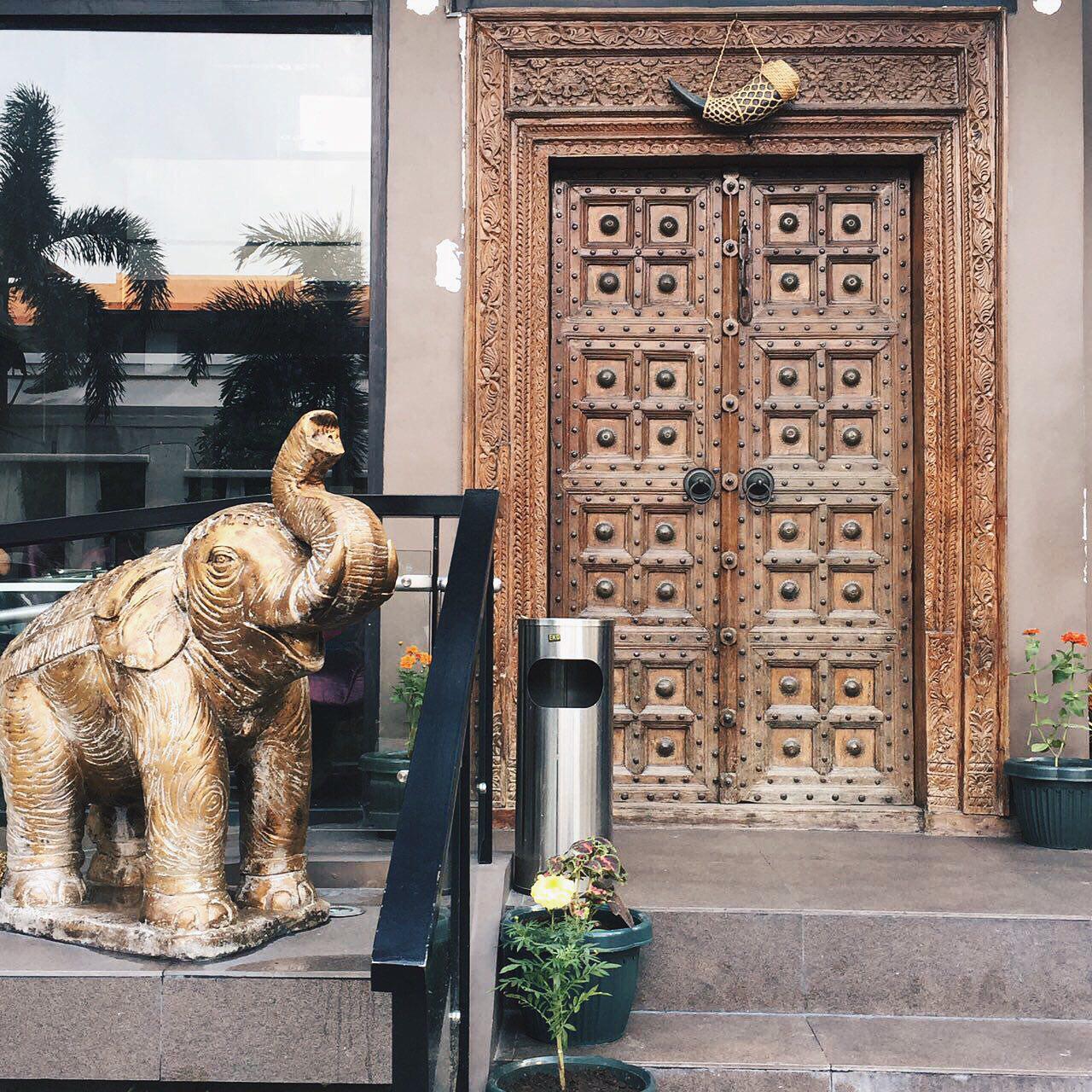 The first two floors are for more casual lunches or dinners with friends. The restaurant opens at 12 noon daily and these floors are the most ideal spots for you as it gets pretty hot in the afternoon in the upper floors.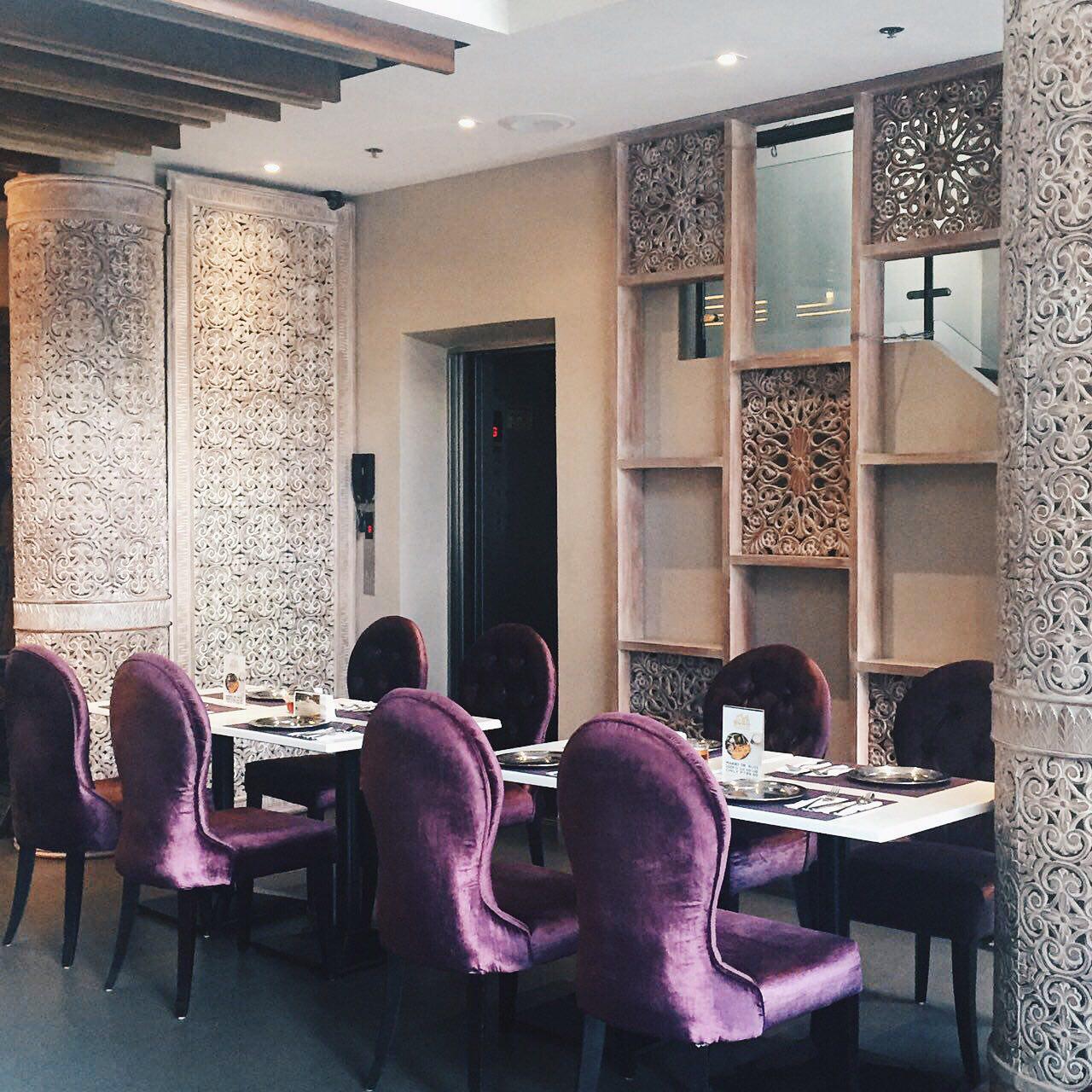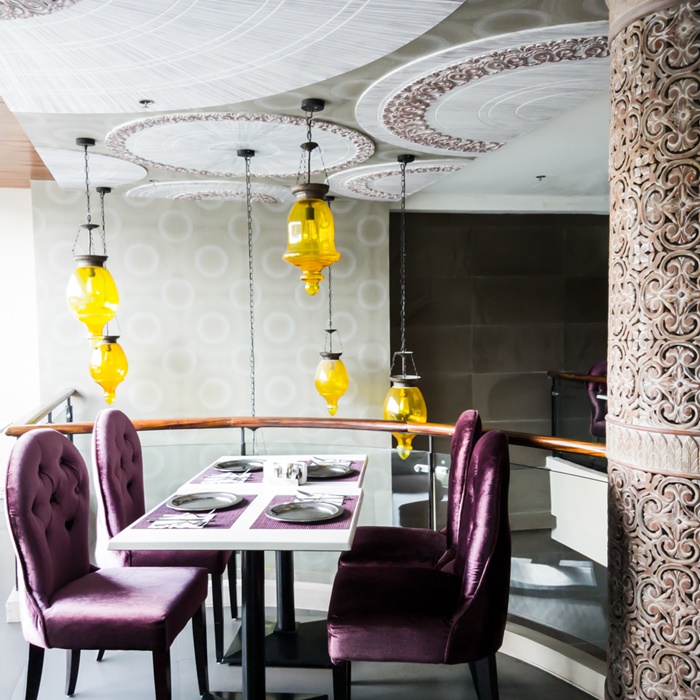 The restaurant transforms into a favorite night spot from 6PM onwards as the sports bar and billiards hall on the 3rd floor opens to the public. The floor houses two pool tables, a fully-stocked bar, and flat screen TVs. You can also spot some sports memorabilia on the walls.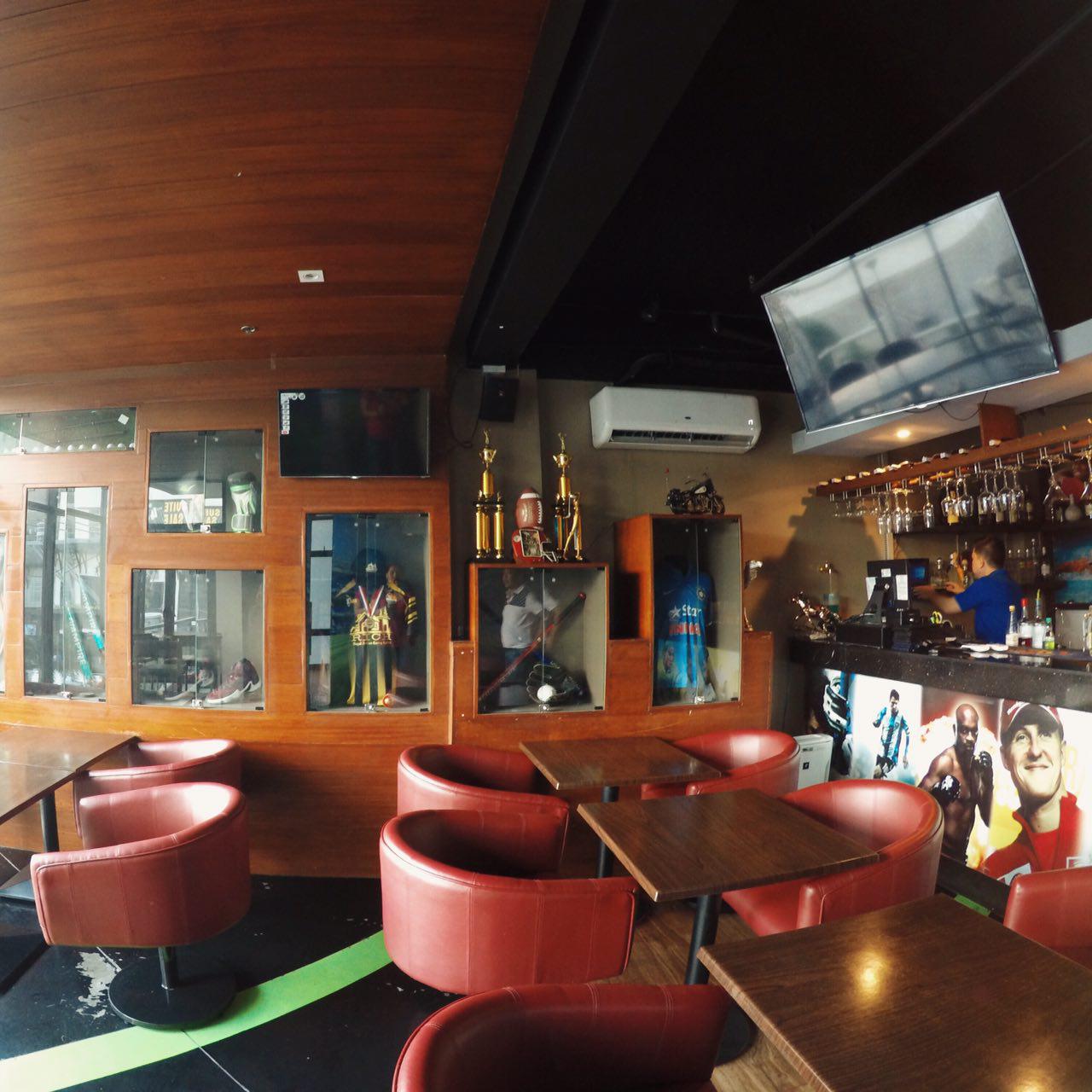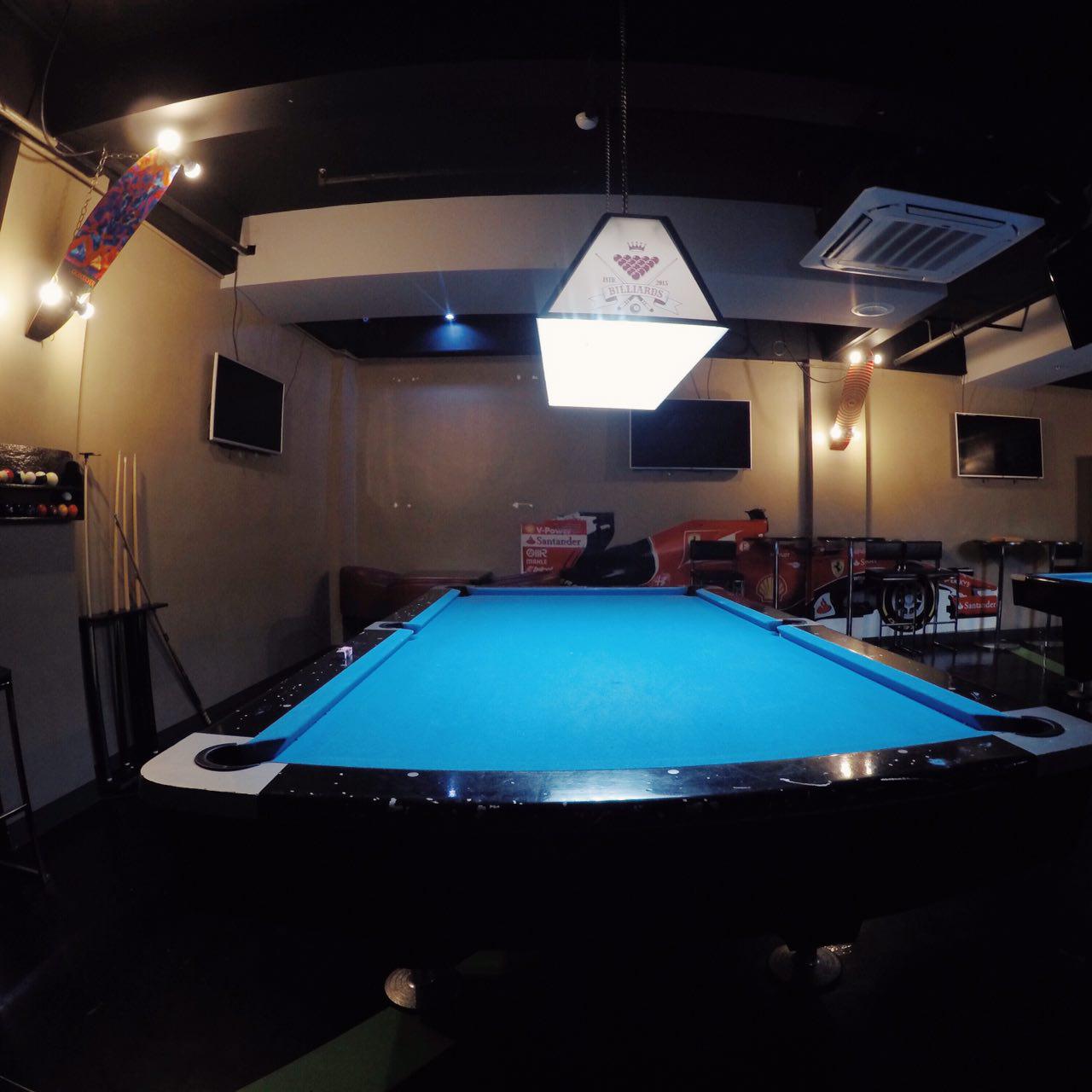 But really the top floor bar is what has gotten people talking about R.I.C.H. because there you'll find an aflatoon jeepney bar. (Fun fact: Aflatoon is a known Greek philosopher and often used to mean 'excellent'.) You'll mostly find cricket fans up here where games are streamed live on their huge TV. For off-season months, expect a variety of Bollywood music videos and the occasional live belly dancing performances in the evening.
Booky Tip: Thinking of where to host your next Indian-inspired party? R.I.C.H. has a dedicated floor for private functions and events.
You have to see this jeepney bar light up at night!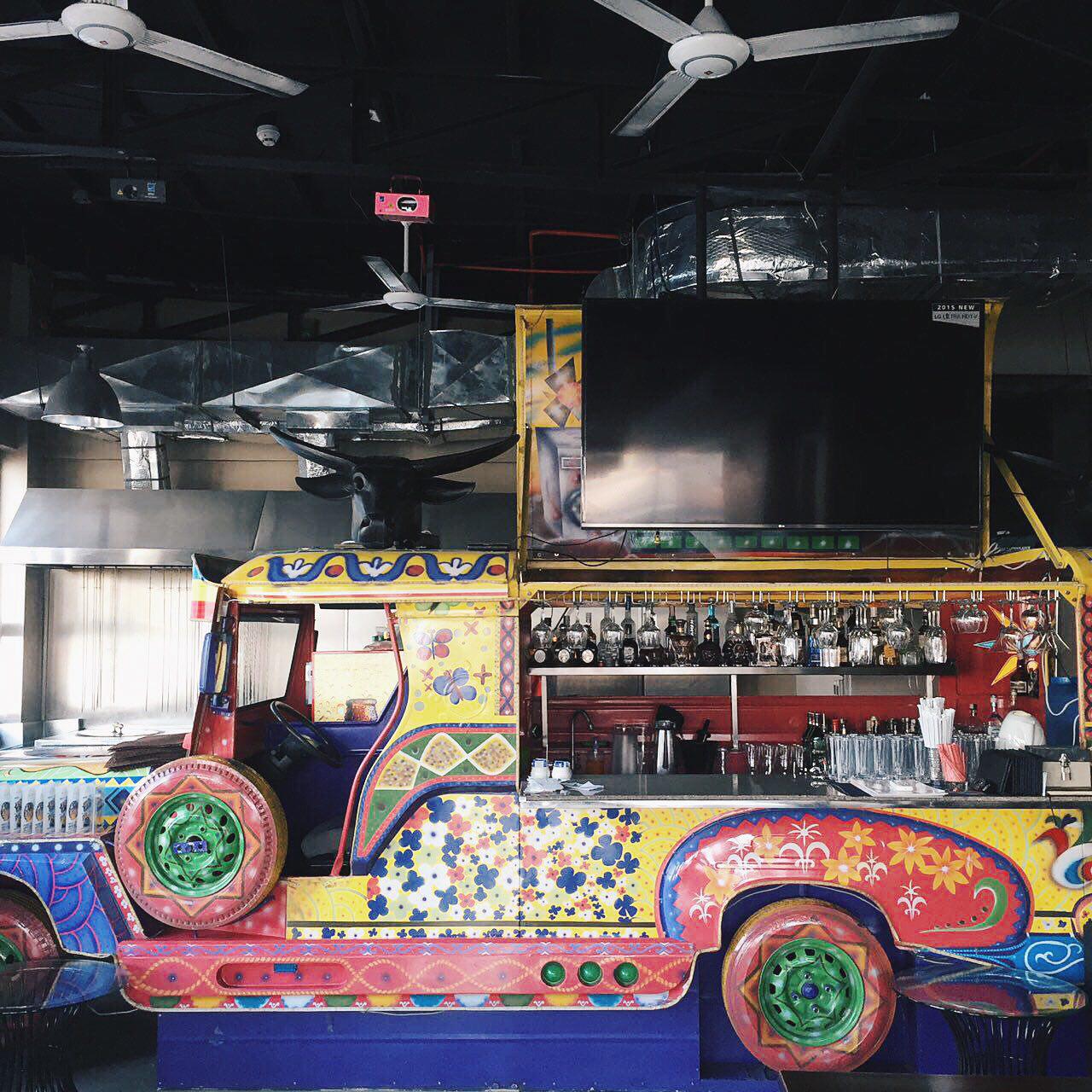 The restaurant is as authentic as it can get as most of the owners are natives of India. You can expect strong aromatic flavors from Northern to Southern India. Indian cuisine specializes in curry-based dishes and other heavily-spiced dips and sauces. Prepare your palate as you devour what could be the most authentic Indian cuisine in Manila.
Their 17-page menu can be quite overwhelming so here are a few dishes we curated as recommended by foodies to help you on your first visit.
Insider tip: You can get dish recommendations from their well-informed staff.
Idly and Sambhar
Your favorite puto (steamed rice cake) is served with a variety of Indian sauces.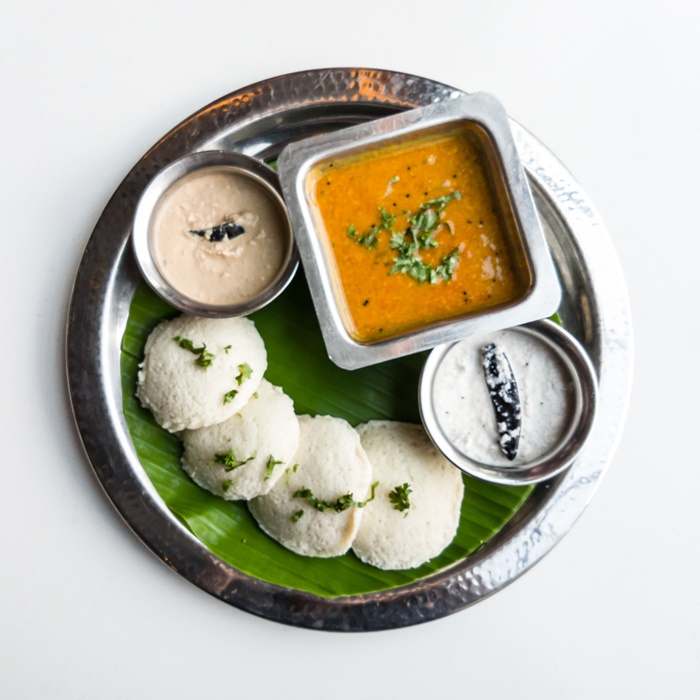 Mixed Vegetables
Indian food is also a popular choice for health conscious diners who are looking for unique tasting vegetable dishes.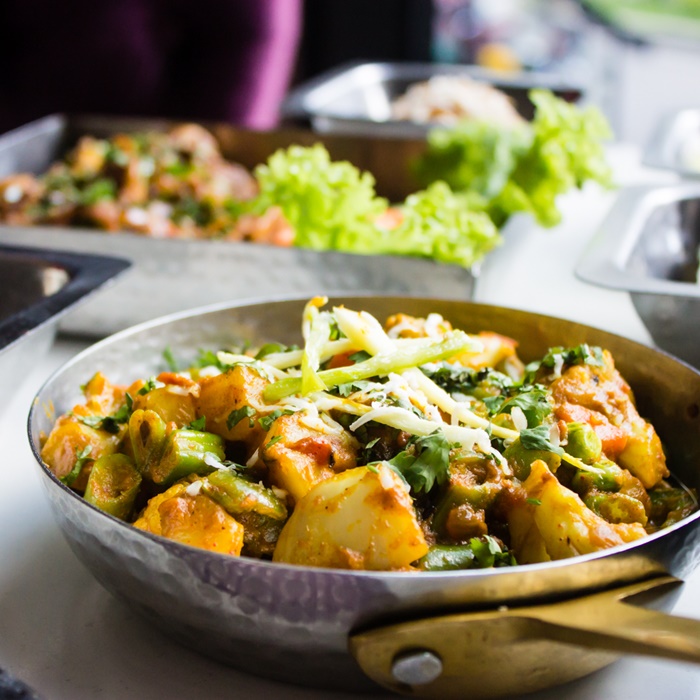 Butter Naan
Everyone's favorite Indian starter is also one of R.I.C.H.'s best sellers. It is soft and best eaten warm. Dip it in one of their curries or accompanying sauces or stuff it with their mixed vegetables. If you're in a big group, we recommend you also order their Garlic and Cheese Naan.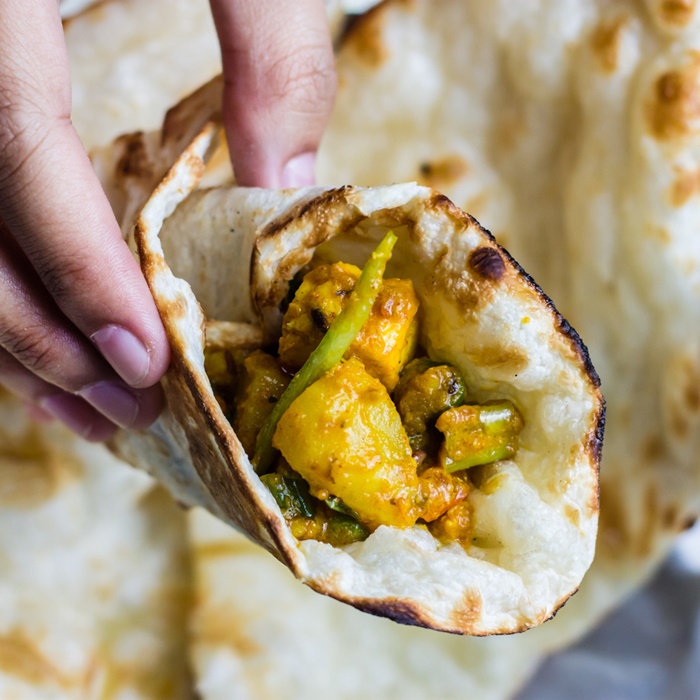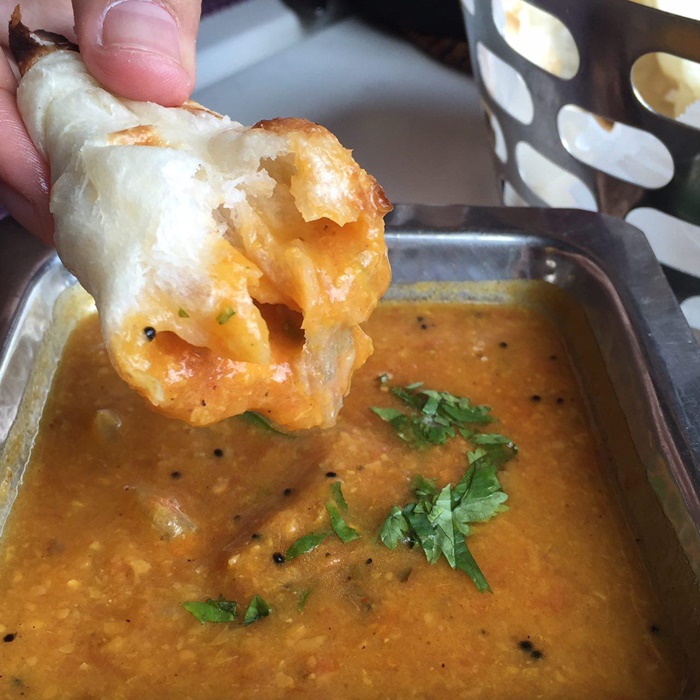 Vege Meat Salt and Pepper
Soya vegetable toasted with chop onion and spices. You won't even notice it's a vegetarian dish, the vegemeat tastes like chewy tofu (tokwa).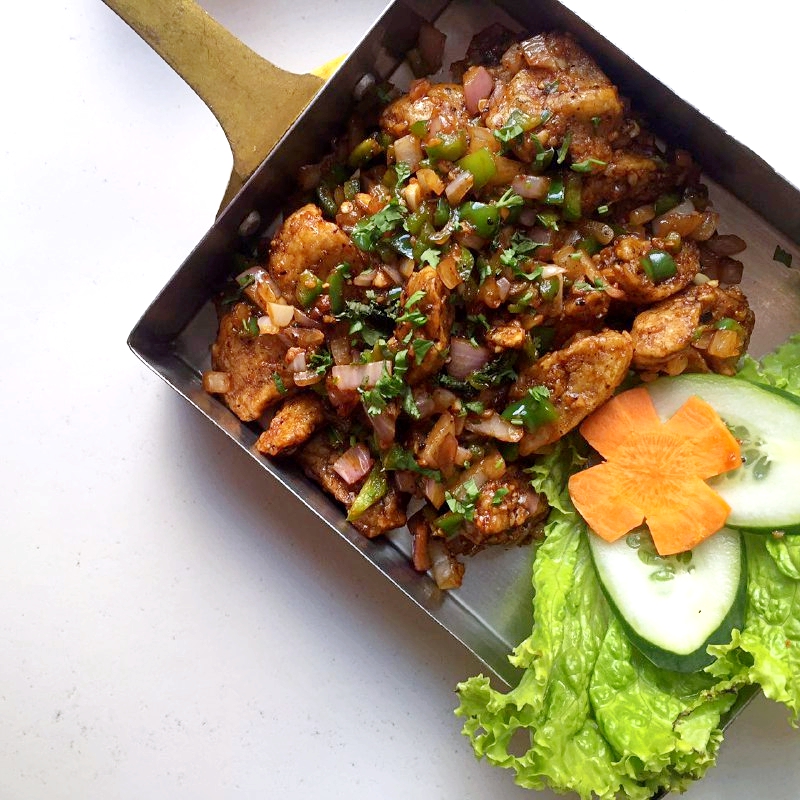 Tandoori Chicken
Tandoori Chicken is India's version of roasted chicken. Its name is derived from the word "tandoor" or the traditional clay pots where they are usually made in India. The chicken is marinated in yogurt and different spices before the grilling process. Best paired with their mint sauce. If you prefer seafood, their Tandoori Prawn and Fish Tikka Hara are also recommended.
Insider tip: If you're a group of 4-6, get the R.I.C.H. Grand Tandoori Grilled Platter so you can get a mix of their kebabs.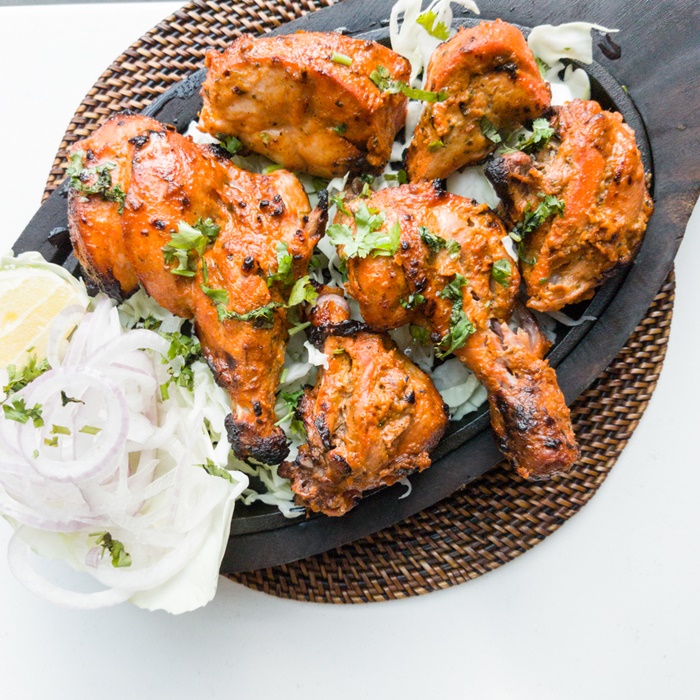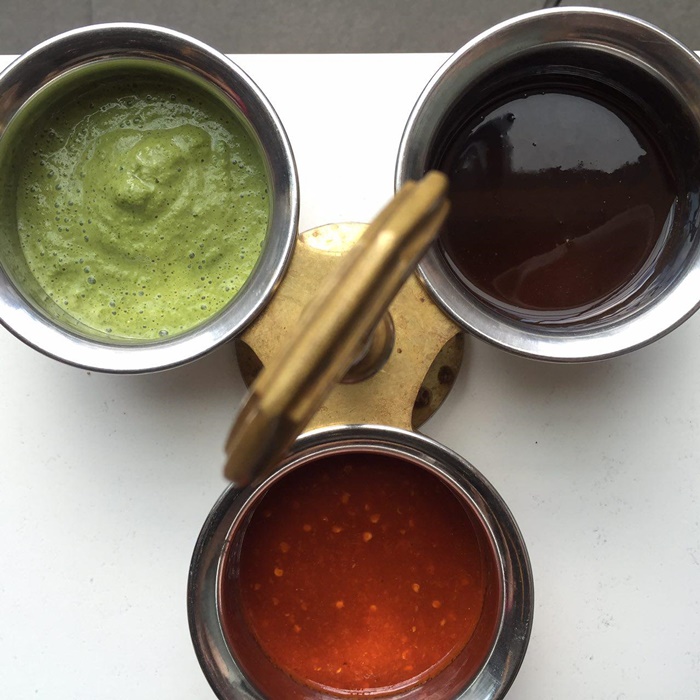 Hyderabadi Biryani
If you're getting only one biryani item, this should be it. The dish is made of basmati rice and rib chop of lamb soaked in yogurt overnight and sealed in a flatbread.
Curry Dishes
Murg Tikka Butter Masala (Chicken) – Succulent chicken tikka cooked in tomato & onion gravy
Mutton Rajwari Kofta (Mutton) – Made with the Chef's secret recipe
Goan Style Fish Curry (Fish) – This one's tangy and spicy
Insider tip: Best eaten with Naan or Biryani.
Gulab Jamun
A sweet dessert made with milk solids and garnished with nuts.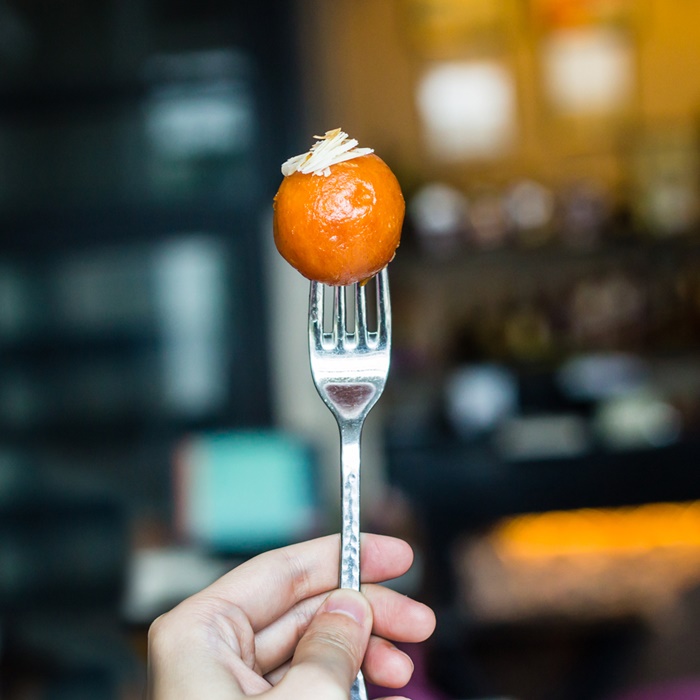 Cassata Ice Cream
Similar to your Neopolitan ice cream, only with dried fruits. The ice creams are layered and scented with cardamom. Fun fact: Cardamom is the aromatic seeds of a plant of the ginger family often used as a spice.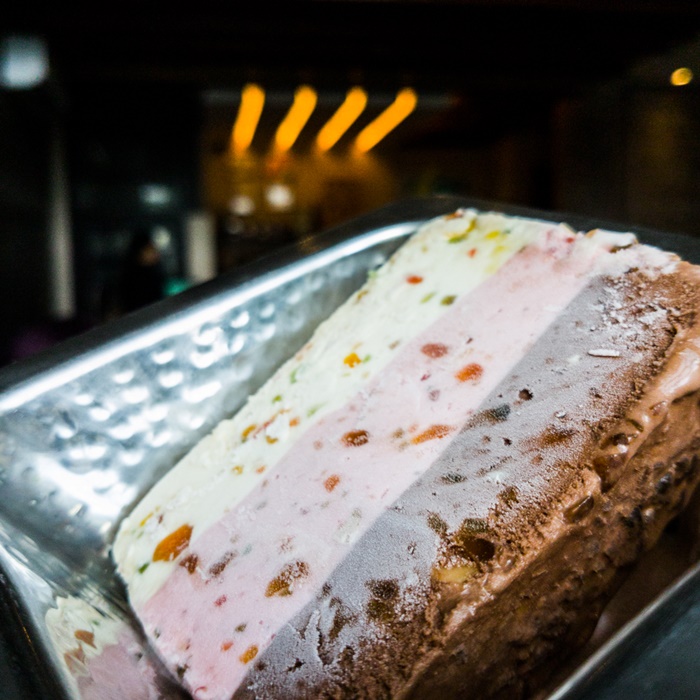 Lassi
Lassi is a popular yogurt-based beverage from India. It's a sure equalizer for all the savory dishes you're about to eat. This is a MUST ORDER and might we say one of the best, if not the best, Lassi in town.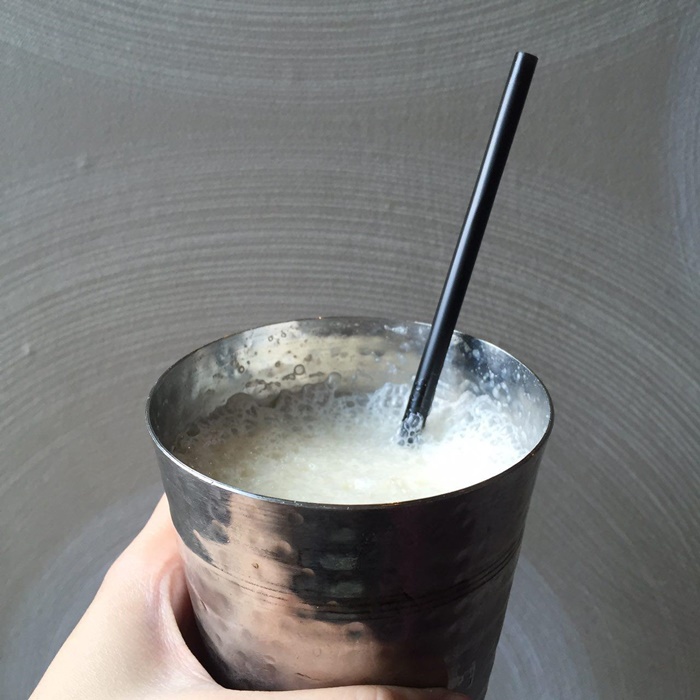 Is it worth all the hype it's been getting? You be the judge! Don't worry because you can try it without spending as much. Get P500 off + a free dessert when you book through Booky!
Insider tip: You can try out their other branch at SM Mall of Asia!

View the full menu
View their Instagram account
5345 General Luna St, Poblacion, Makati
(02) 801-4435
Have you subscribed to Booky Prime yet? Launch the Booky app and get P1,000 worth of free credits upon signing up. This allows you to (1) Book a table at over 400 partner restaurants, (2) Avail discounts based on your selected seating time and (3) Get a free dessert before your meal ends, all you have to do is fill out our short feedback form on your restaurant experience. See full list of partners here.
For restaurant owners, make sure your details on the Booky app is complete and up to date, email support@phonebooky.com