Mga kababayan, ang pambansang fries ng Pilipinas
If you think Adobo reigns superior above all the other Pinoy dishes, then you'll surely love to know that you can now taste that Adobo flavor in Potato Corner's Fries! That's right–Potato Corner's newest flavor has all the savory goodness of Adobo and it's a treat you don't want to miss!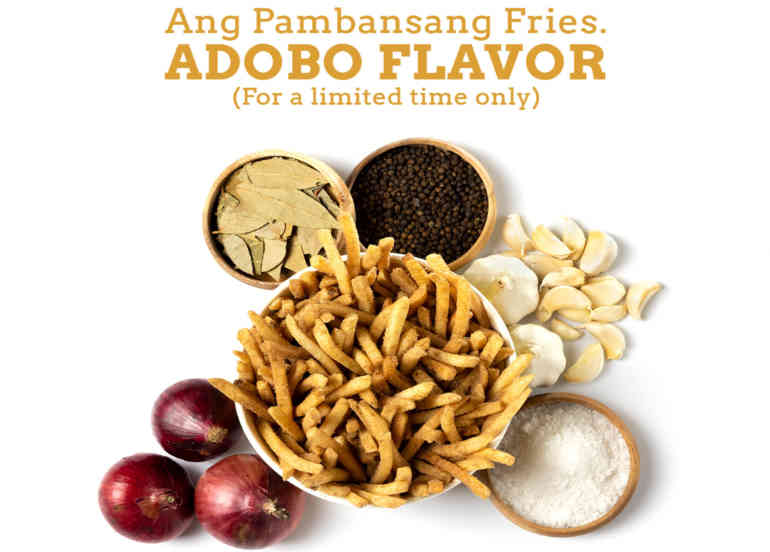 Hurry! Potato Corner's Adobo flavored fries is available for a limited time only at selected branches! See where you can get a taste by checking participating branches here.
Also Read: The Starbucks Holiday Menu is Here, And there's a New Festive Drink You Should Try
Attention! Super Chicken Pop is Back and Poppin'!
Do you want a side of chicken with those fries? Good news because Potato Corner announced that their Super Chicken Pop is back and better than ever! Now, you can pair your favorite fries with crispy, juicy Chicken Pops in your desired flavor!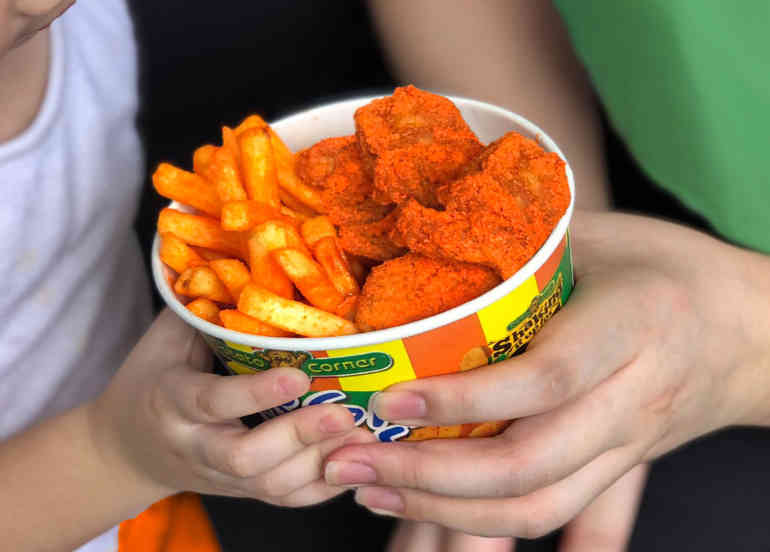 It truly doesn't get any better than this winning combo. So, what are you waiting for? Find out which branches offer this perfect pair here, and for the complete list of their available delivery menu and stores, you can check Potato Corner's directory.
Cook your Potato Corner Favorites At Home!
Are you always craving Potato Corner at home? Well now, you can have your favorite snacks anytime you want with this Potato Corner At Home Kit! Each kit includes one bag of 1 kg Fries or Specialty Fries plus One pack of 110g Flavoring. Go crazy over your potatoes and choose from Cheese, BBQ, Sour Cream, and Chili BBQ flavor!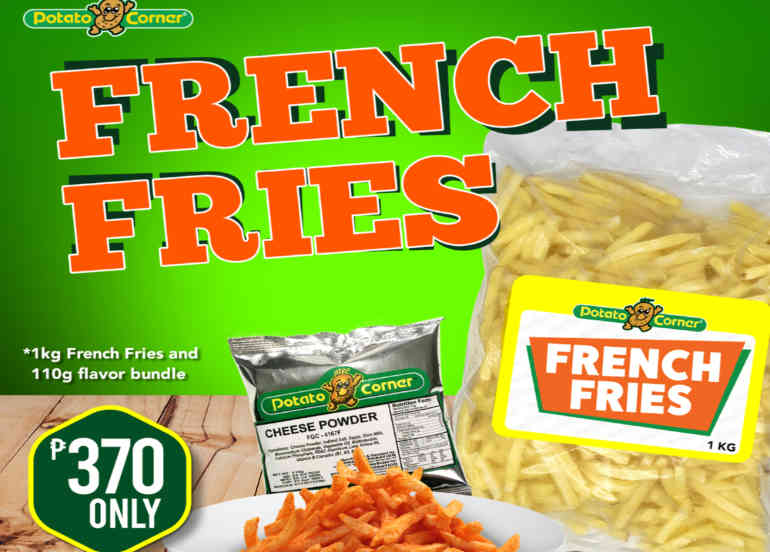 Apart from their classic French Fries, other available products you can take home are: these twisted, yummy Loopys!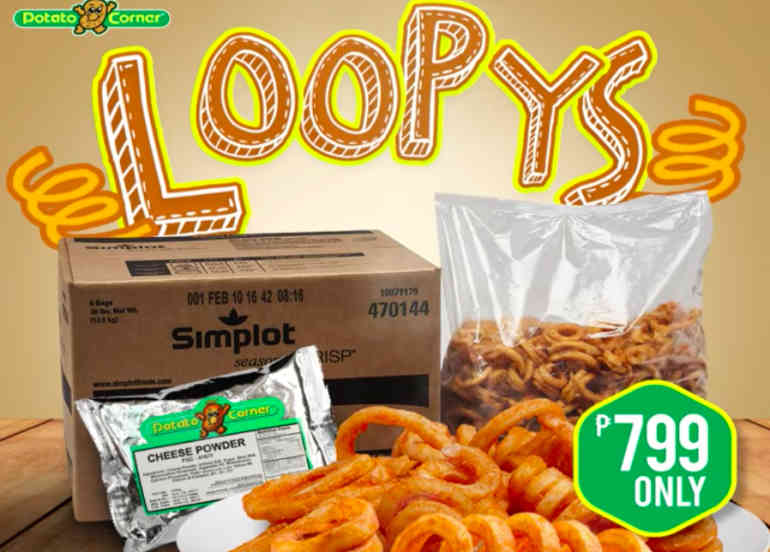 These cripy potato chips–Jojos!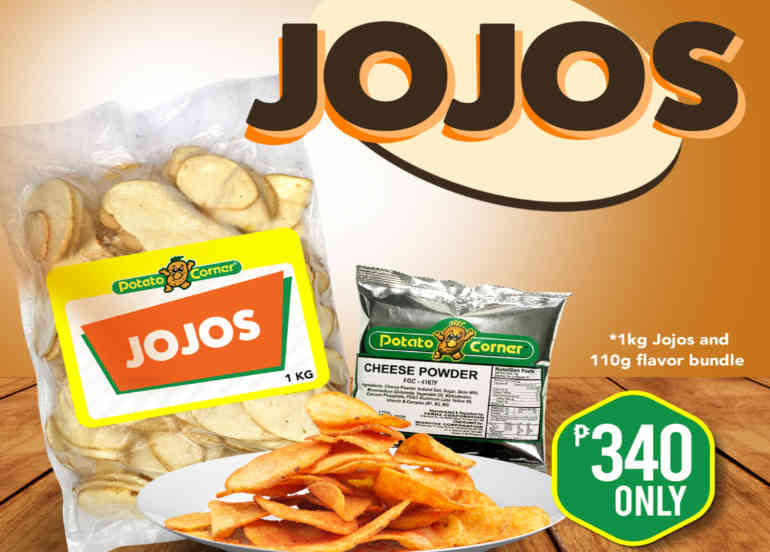 Have you guys ever tried Waffle Fries? Now is your chance!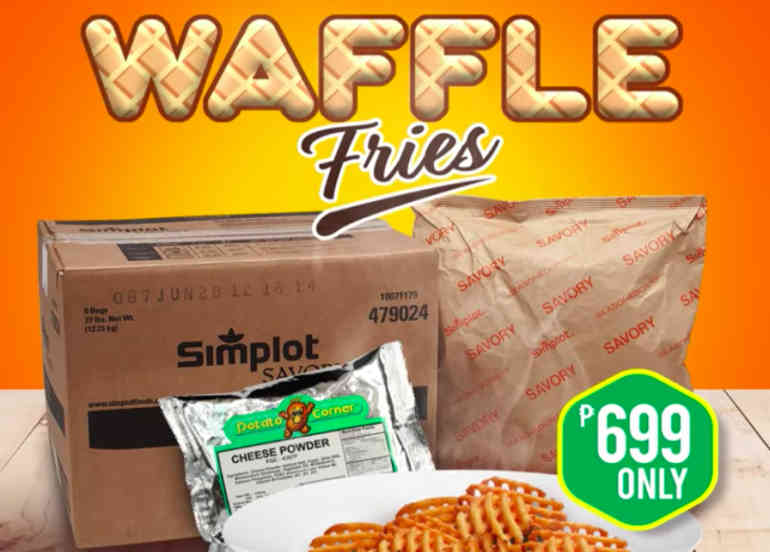 And don't forget these Tater Tots!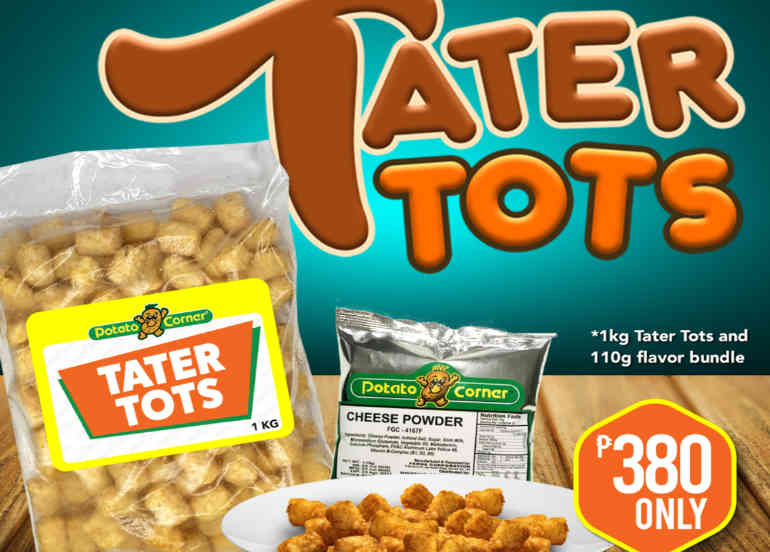 Excited to get your Potato Party started? Get your Potato Corner favorites now by simply messaging our order through their Facebook or purchasing through their official home resellers. To know more about ordering guidelines and branches of resellers, click here.
Have a spud-shaking day!
View menu
View branches
View website
View their Facebook page
View their Instagram account
Tip: Don't forget to wash your hands before you dive in!
We know you loved using the Booky app for discovering the newest places in your city. Given these extraordinary times, we want to continue being helpful during these trying times so check out our updated food delivery guide, where to shop for groceries online, and more.