Ooma goodness!!!
If you've loved Ooma before, you'll love them even better! Known for its bold and creative spins on casual Japanese dishes, Ooma is now taking the cuisine and the customer dining experience to a whole other level through its brand-new menu and fresh offerings that pack a punch of OOMA-mi!
Also Read: 15 of the Best Taco Spots in the Metro
What can we look forward to in Ooma's latest menu? One word: Umami Bomb! These new Ooma creations will bring on the heat, changing what you thought you knew about Japanese food, and leave you wanting more.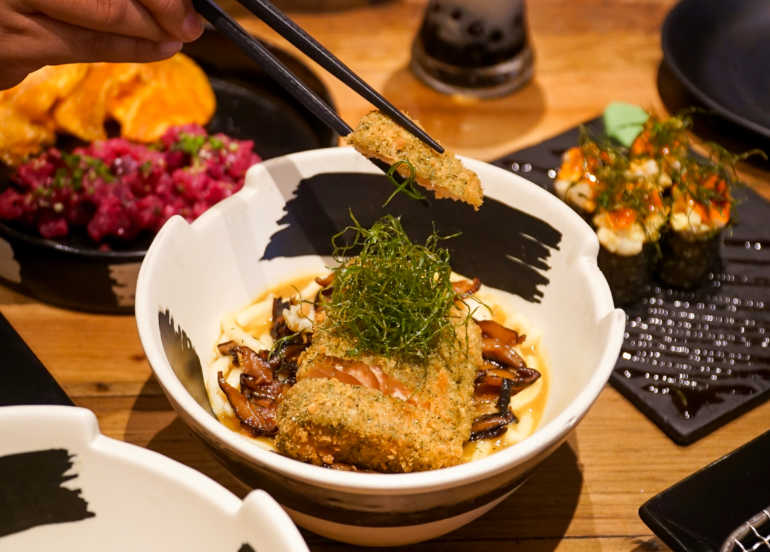 But besides the exciting new dishes that await your taste buds, Ooma also promises a higher-quality food service moving forward. Today, expect a cleaner, fresher take on your favorite Japanese dishes as your food will be prepared on the spot!
What's New in Ooma's Menu?
Long-time fans know that a trip to Oomoa wouldn't' be complete without ordering the resto's best-selling Aburi, Gyudon, Gyoza, and Hanger Steak. But with Ooma's new menu, you'll surely discover more favorites from their selection of Small Plates, Gunkans, Udon, and Katsu Hot Plates!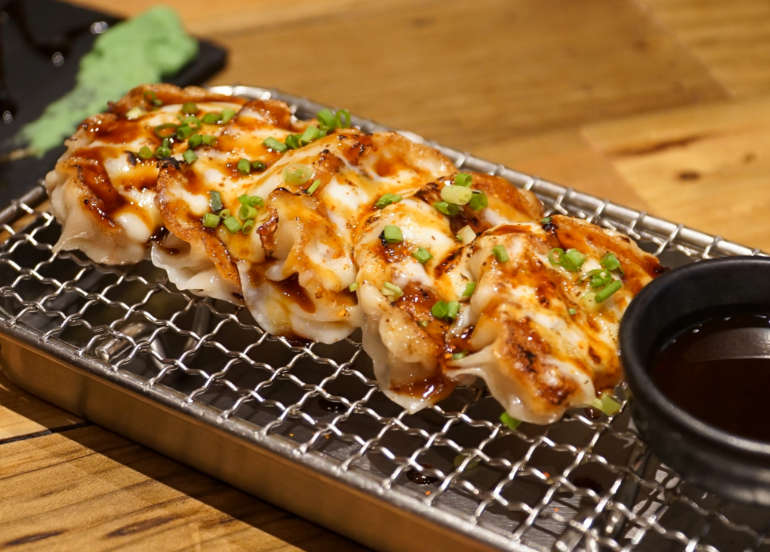 Exciting new starters await your palate, featuring clean yet appetizing flavors from Ooma's recently launched Cauli & Nasu Poppers and Beef Tartare.
Awaken your appetite with Cauli & Nasu Poppers–a mix of cauliflower and eggplant tempura, tossed in a beautiful honey-miso sauce, and served with a curry mayo to elevate the dish with spice and earthiness!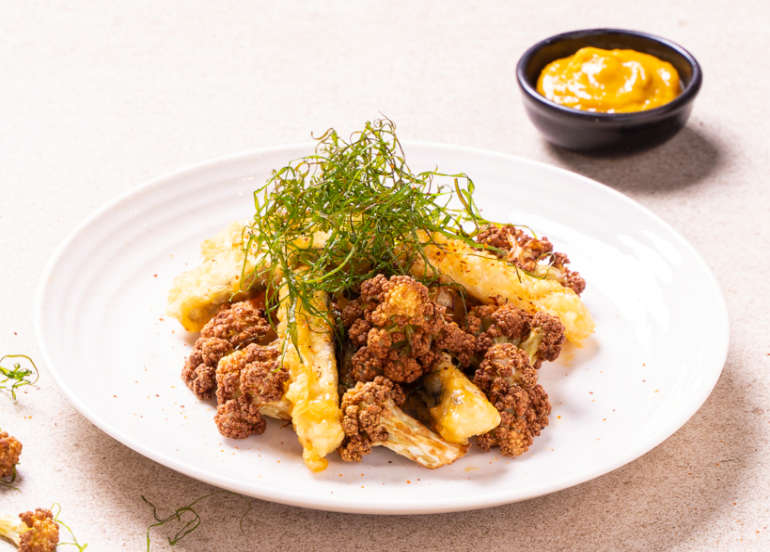 Not to miss is the Tuna & Beet Tartare, a dish that showcases a balance of texture and taste. Served cold, you'll love the contrast of meaty tuna and crunchy beet slices and the dance of citrus and sesame oil balancing the whole flavor.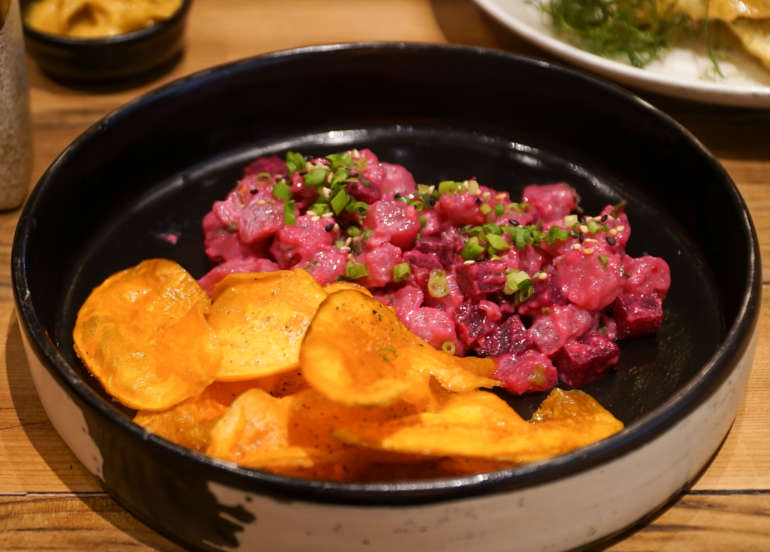 Now that you're taste buds are set for more fiery dishes, it's time to indulge in Ooma's Gunkans. Taking a spin on the classic "Battleship Sushi", Ooma introduces these boat-shaped sushi bites that come in Salmon and Cheese, Chili Crab, and Spicy Scallop!
The Salmon and Cheese Gunkan is as delicious as it sounds, putting together salmon and cucumber in a sesame and scallion dressing, then topped with luscious blow-torched cheese.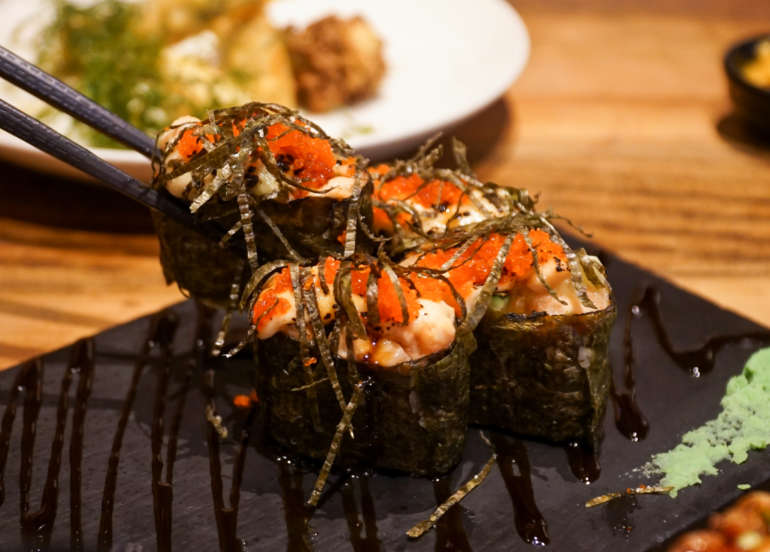 Then, we have the Chili Crab Gunkan with crispy asparagus and soft crab meat, all mixed in a spicy rayu oil mayo. The gunkan is then blow-torched and then topped with Szechuan peppercorns and crunchy enoki.
Last but definitely not least, the Spicy Scallop Gunkan with layers of Tamago and scallop cubes tossed in two kinds of mayo then blow-torched to create a deeper, savory flavor!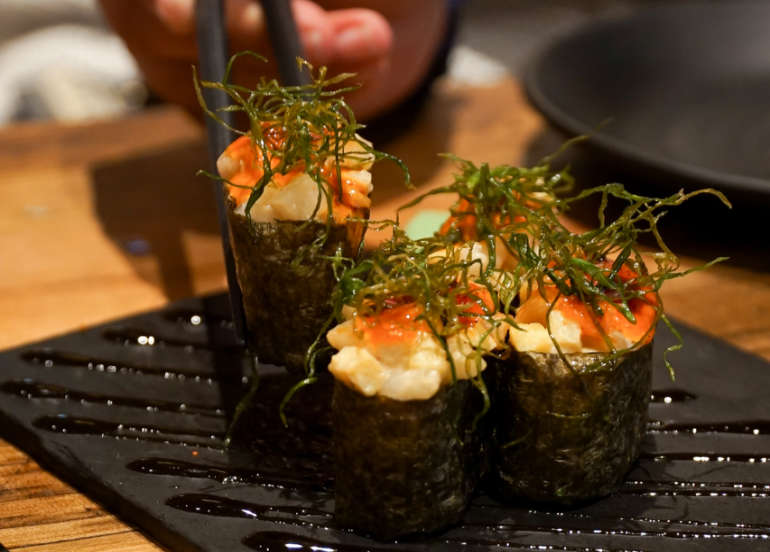 That's not where the fun ends! Ooma also added more substantial and satisfying eats to their menu: slurpable Udon dishes and thicker-than-usual Katsu plates!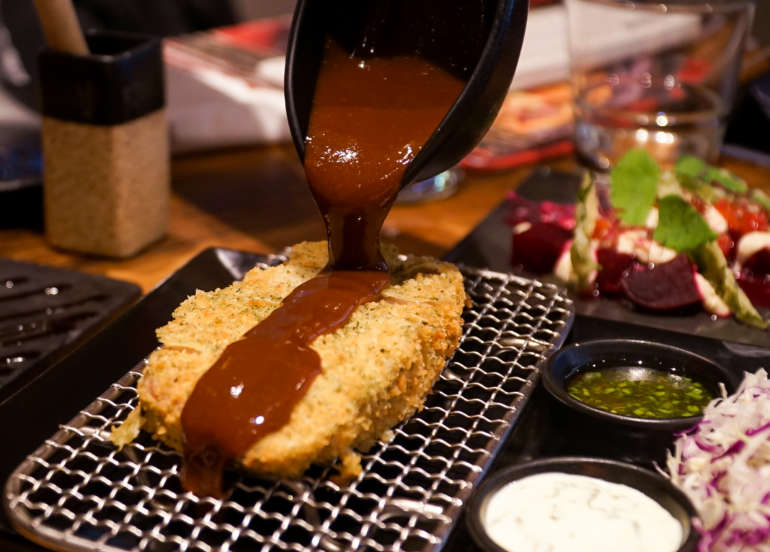 Love noodles? This Spicy Pork Udon has chewy, silky noodles that have soaked up the umami of its sesame oil and kimchi broth base. The pork strips are juicy and the spice will hit you just right!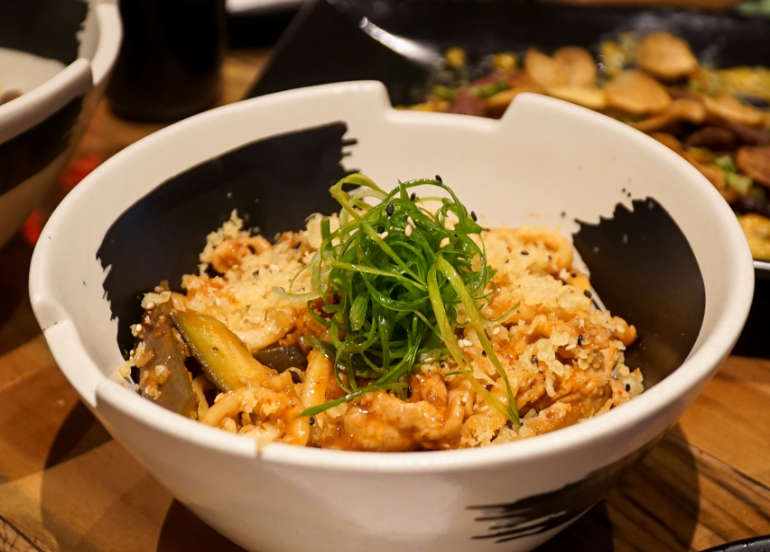 Ooma also offers other Udon varieties such as this Pork Katsu Curry Udon and Salmon Katsu Curry Udon. Sink your teeth into the thick cutlets–crispy on the exterior but tender and flavorful inside– while savoring the udon noodles swimming in a buttery, curry broth!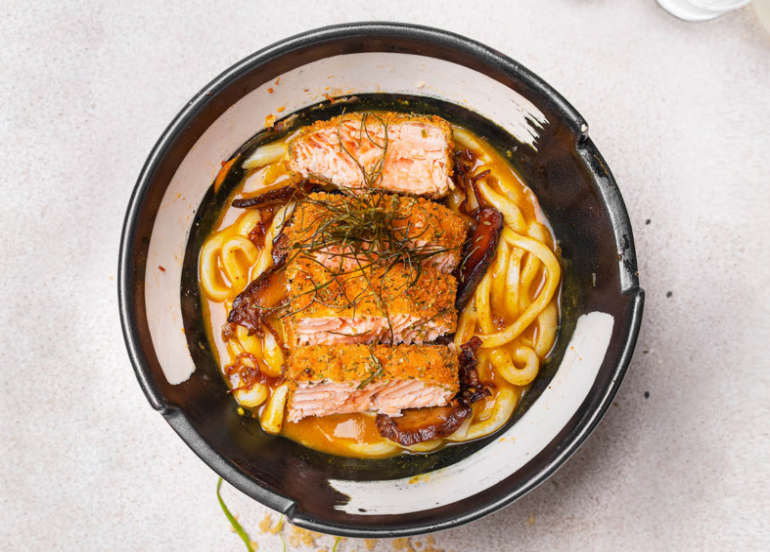 For Katsu fans out there, the Pork Katsu Hot Plate and Salmon Katsu Hot Plate are perfect for you! Breaded with panco and nori crust, these Katsus have more flavor and crunch. They're served with a side of slaw and two sauces–tonkatsu sauce and lime-basil aioli!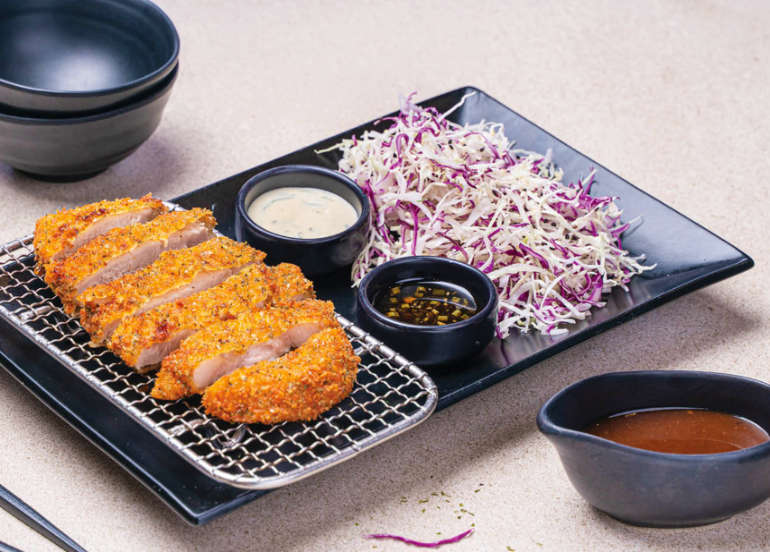 Get Your Dose of OOMA-mi from Ooma's New Menu
It goes without saying that the dishes from Ooma's new menu are fire! If you're dying to get these dishes inside your belly, then be sure to visit Ooma's branches for dine-in or have your favorites delivered!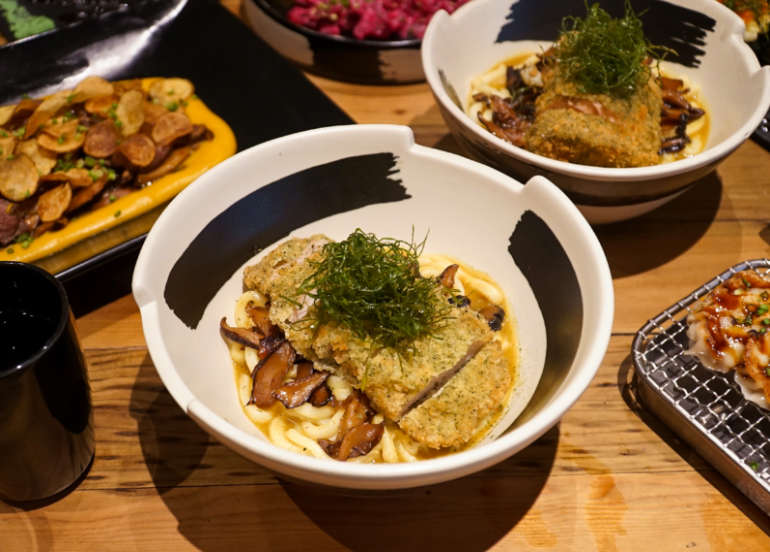 The new Ooma starters, Udons, and Katsu Hot Plates are available for dine-in or for delivery on momentfood.com, Grab-Food, Pick-A-Roo, and foodpanda. Meanwhile, the new Ooma Gunkans are a dine-in exclusive at all Ooma restaurants.
View branches
View their website
View their Facebook page
View their Instagram page
Follow Booky on Twitter (@bookymanila) and Instagram (@bookyapp) to stay on top of foodie news! If you're not already enjoying the offline convenience of Booky, you can download the app for FREE on iPhone or Android. Discover over 1000 of the top restaurants in Metro Manila and just watch as your foodiverse explodes!