Be ready for a whole new dining experience.
Many entrepreneurs have realized the potential of investing in small neighborhood food destinations, especially in central Makati. One particular area that has gained much popularity in recent years is Legaspi Village. It houses myriads of restaurants primarily catering to nearby office goers and residents, one of which is a new local dining concept restaurant, Nikkei. Check them out here.

Book now and get up to ₱500 off!
Nikkei is Manila's first ever Japanese-Peruvian sushi bar and restaurant serving curated specialties like ceviche, sushi, causa, tiraditos, and Japanese craft spirits. It is refreshing and new to the palate, boldly marrying the finest Eastern and Western cuisines together.
"Nikkei" is a term that describes Peruvian cuisine culturally inspired by the Japanese who started to migrate to Peru in the 19th century and is now becoming the latest food trend in Europe.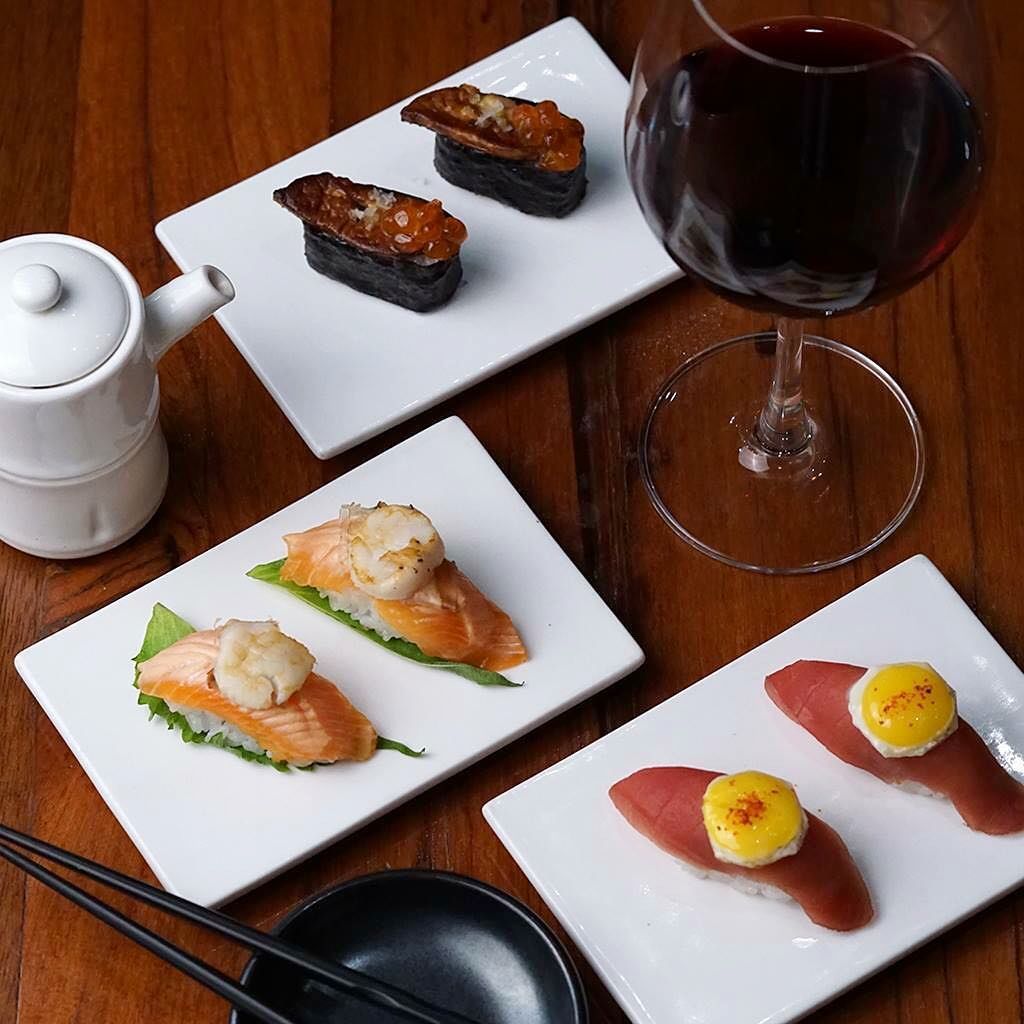 The place exudes a cozy but elegant, and slow-paced ambient with its modern interiors and warm lighting. The open kitchen is also a unique touch. It is a great place to catch up with friends or just to try something new.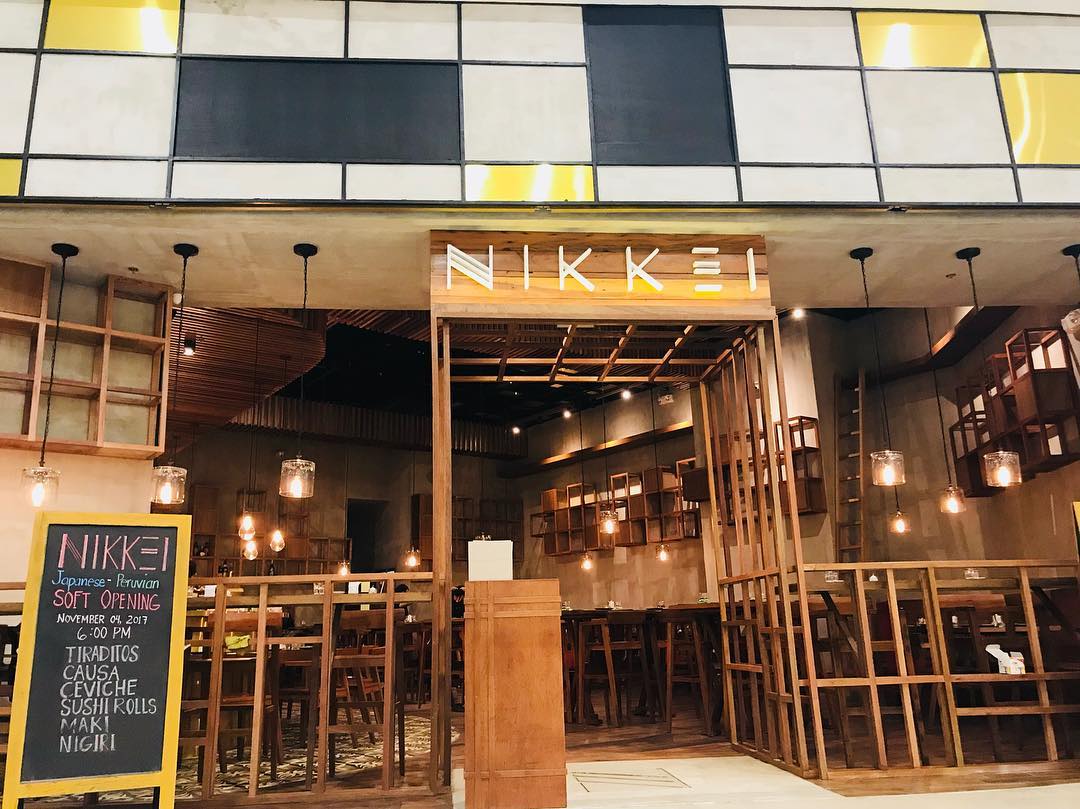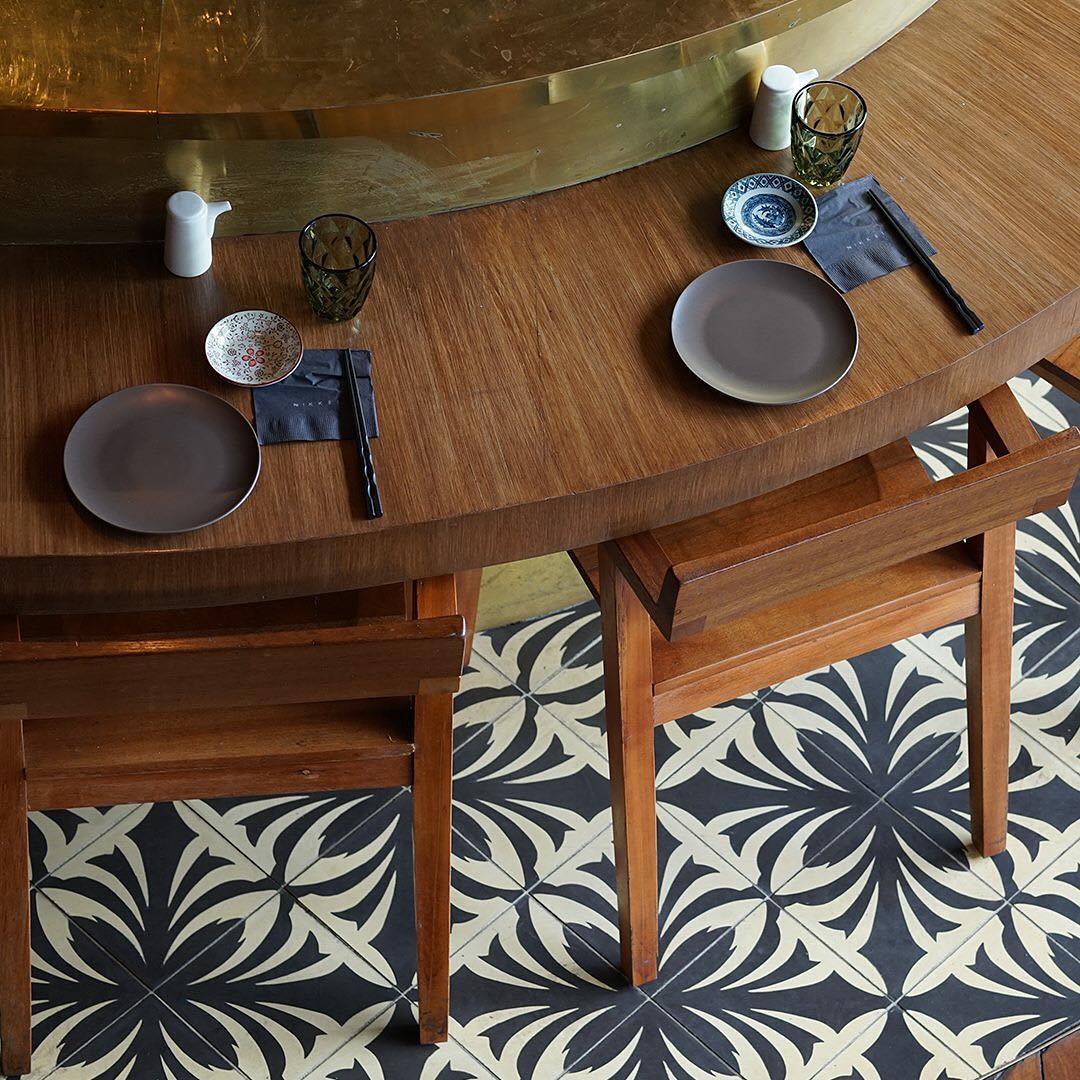 Do not be deceived by the look of the place. It seems intimidating at first but the price is quite affordable and the quality, uncompromised.
Nikkei is headed by Chef Juan Barcos, and owned by a few partners which include the brilliant minds behind Single Origin, so it's safe to say that foodies will definitely be in good hands at Nikkei.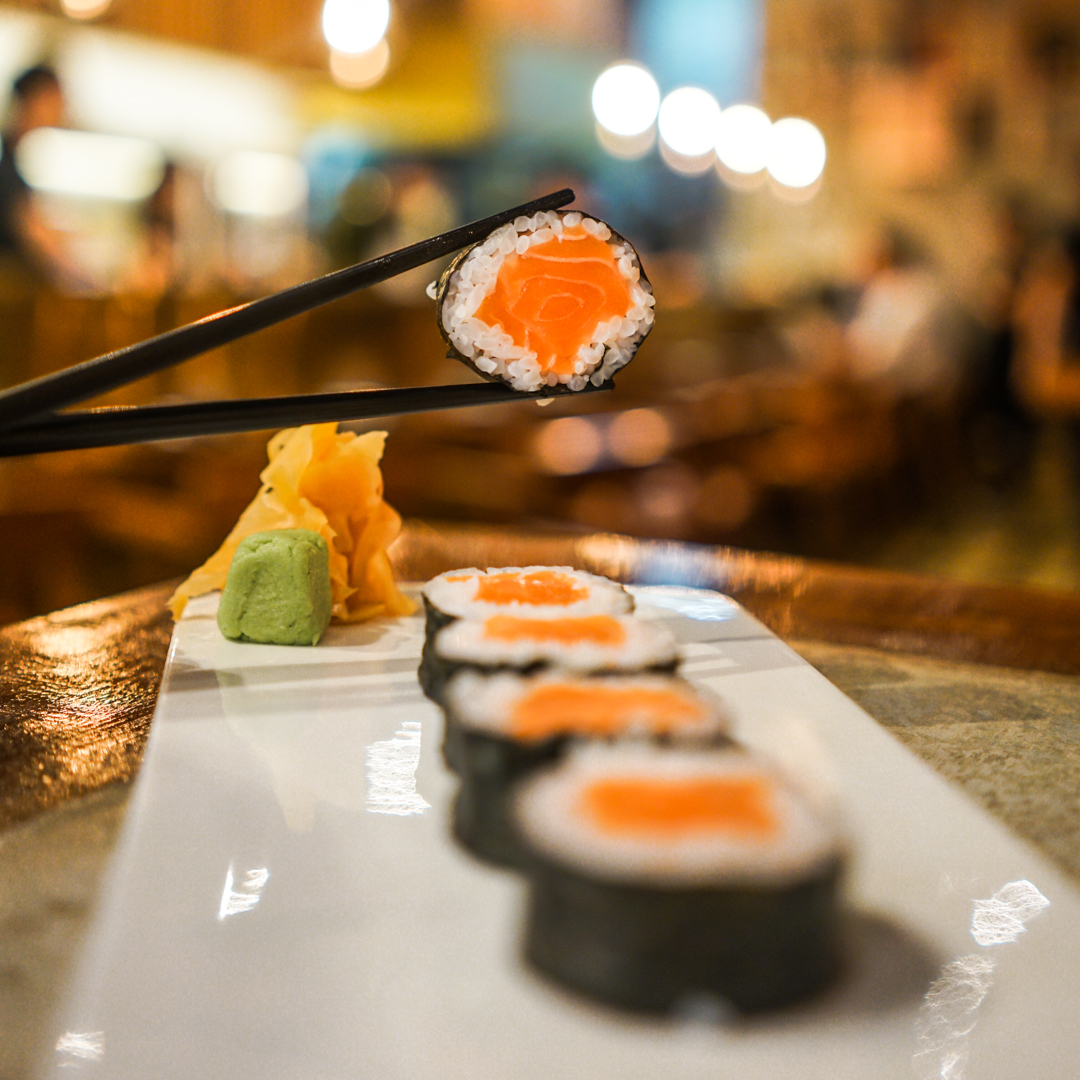 Not only are fresh ingredients expected at Nikkei, but also fresh ideas. From the cuisine they serve alone, a unique meeting of flavors is to be expected in Japanese-Peruvian plates, but even these new must-try dishes will raise the bar.
Oysters
Fresh Oysters with Japanese butter, parmesan, ikura, and onion leeks
Promo alert! Get Buy One Get One Oysters every Monday at their branch in Podium, and every Tuesday at their branch in Rada.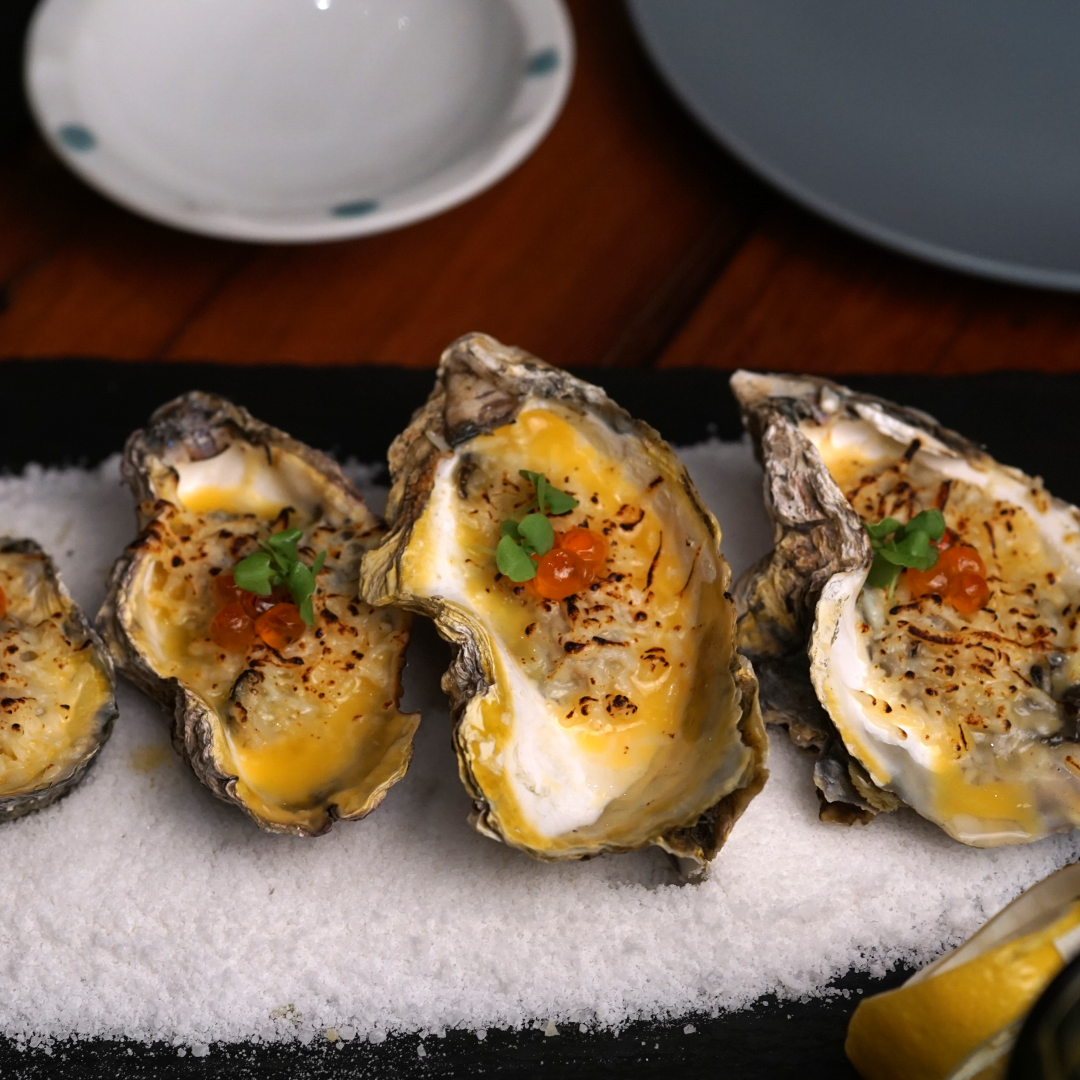 Aburi Roll
Tempura roll with aburi salmon & tobiko mayo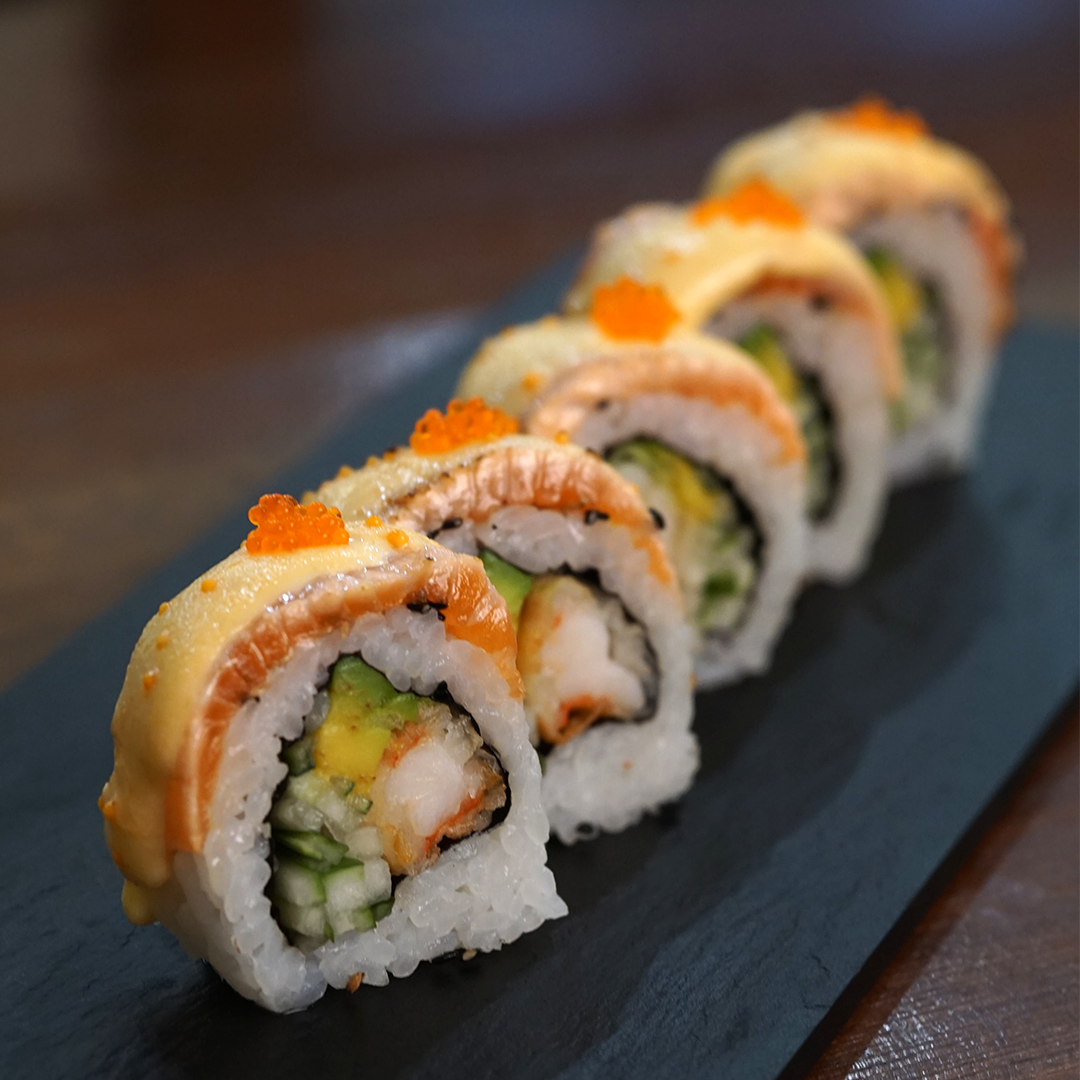 Carrileras
Braised Iberico pork cheeks, truffle potato cream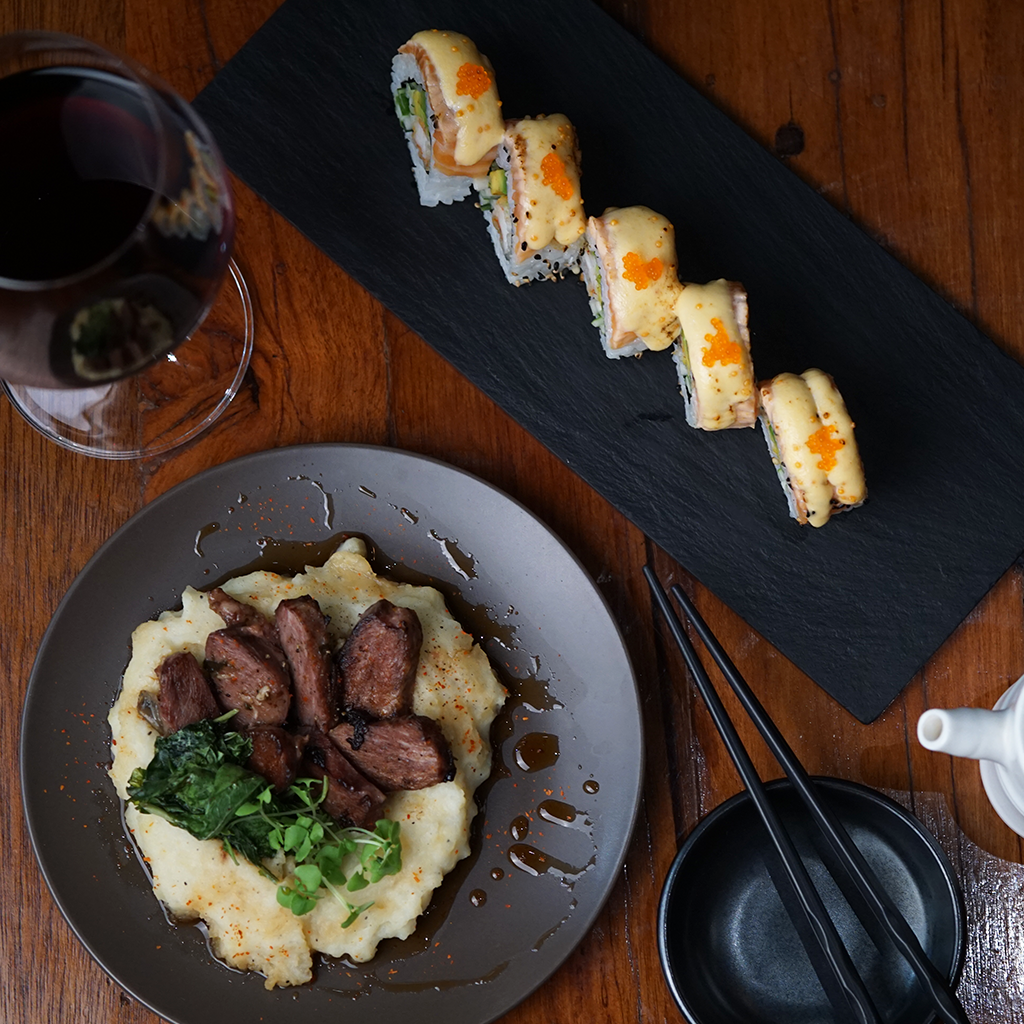 Tokyo Lima Red Eye
Gin, lime juice, simple syrup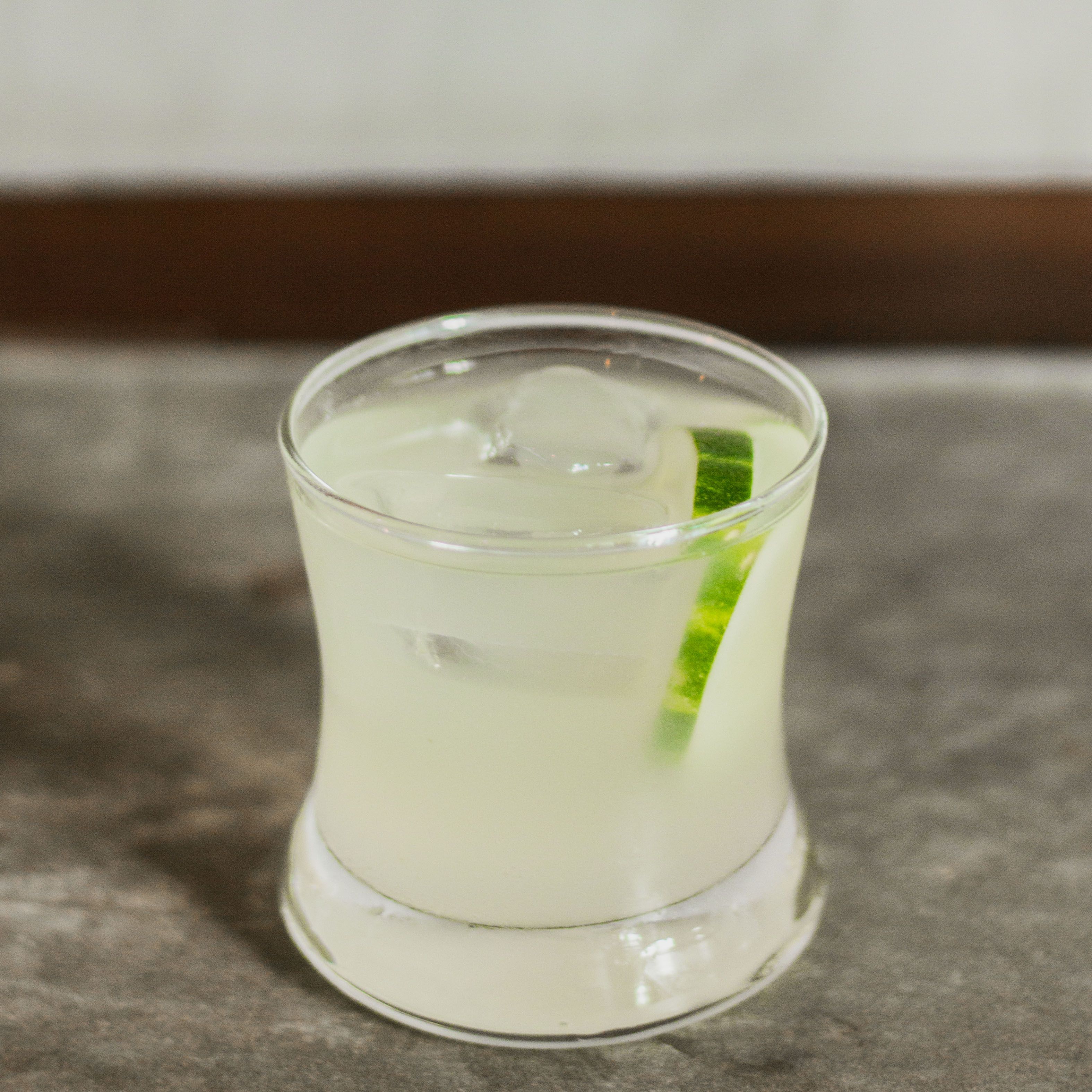 Beer Promo
Get 6 beer choices of Peroni, Pilsner Urquell, Corona, and Heineken with a choice of bar chow or sushi roll!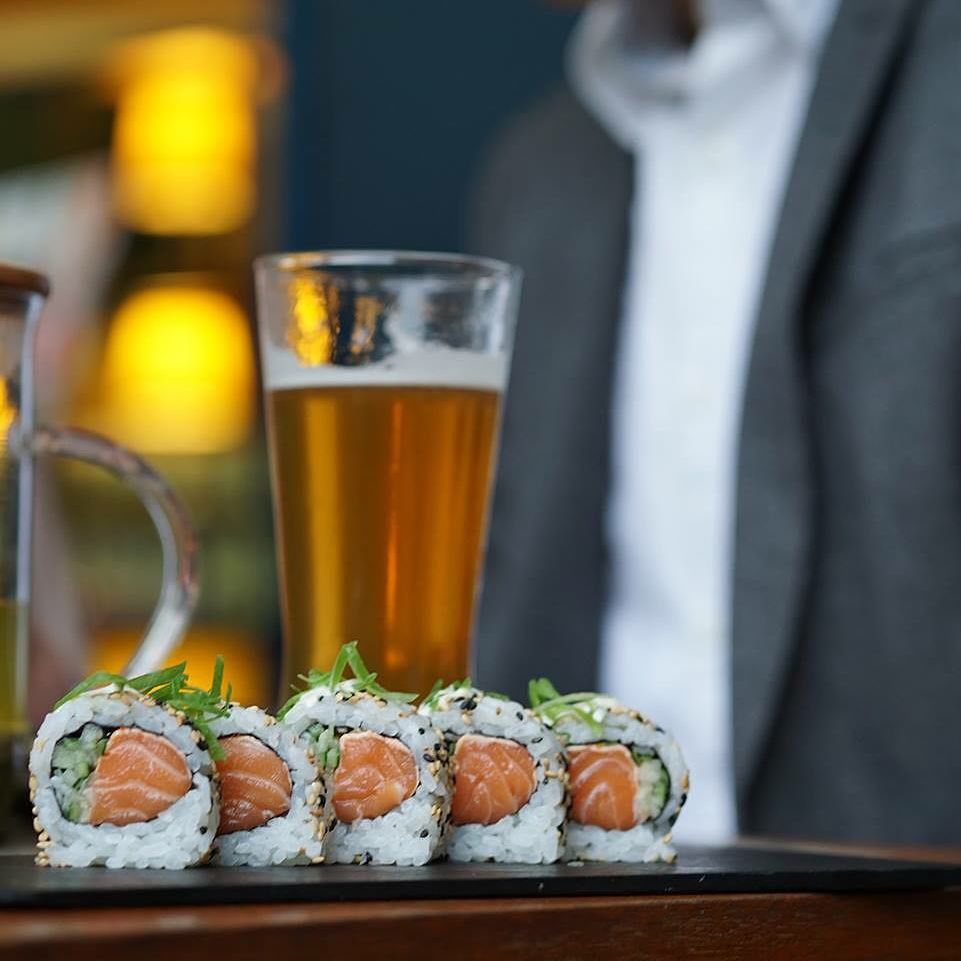 What with their extensive menu consisting of the best fusion both cuisines have to offer, we wouldn't be surprised if you'd have a hard time choosing your order. Here are some of Nikkei's bestselling dishes you shouldn't miss.
Parmesan Scallops
Scallops, Japanese butter, parmesan cheese, onion leeks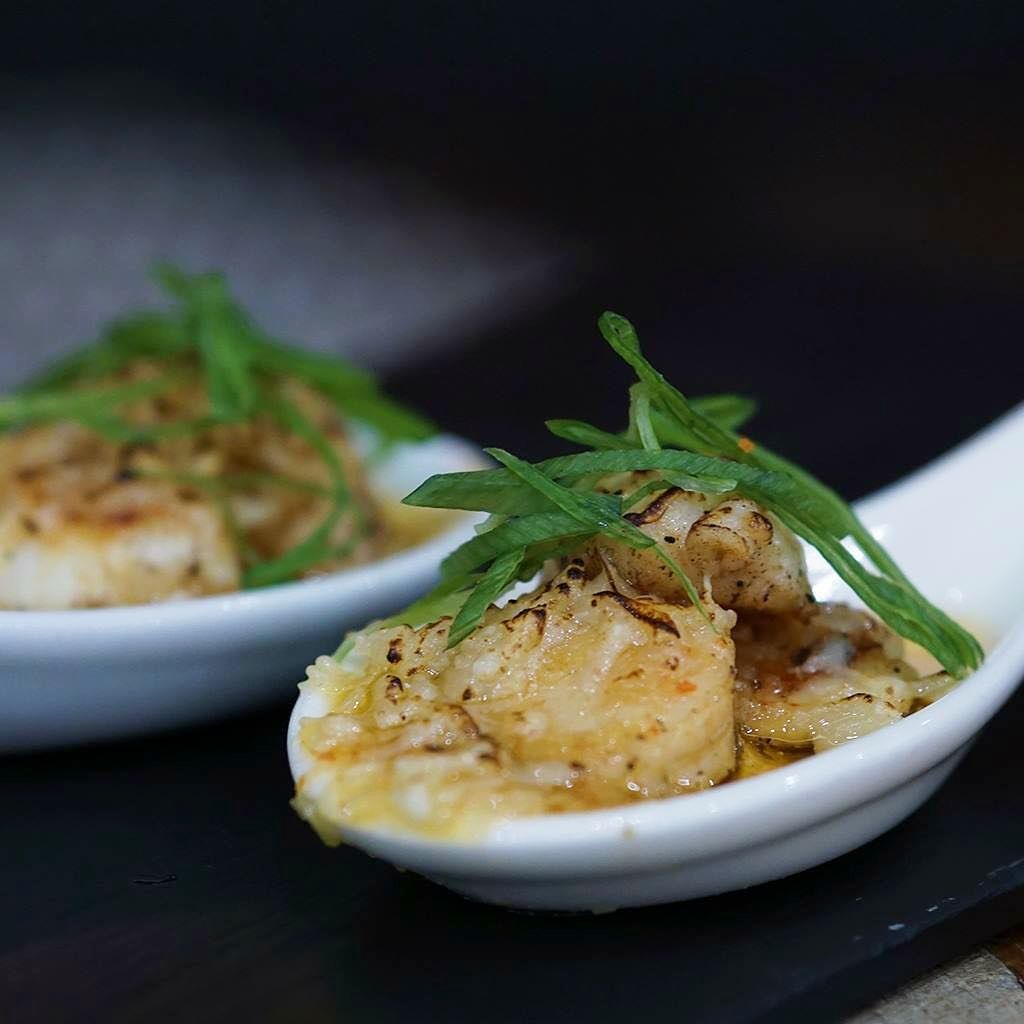 Ebi Causa
Guacamole, prawns, rocoto sauce, togarashi (chili pepper)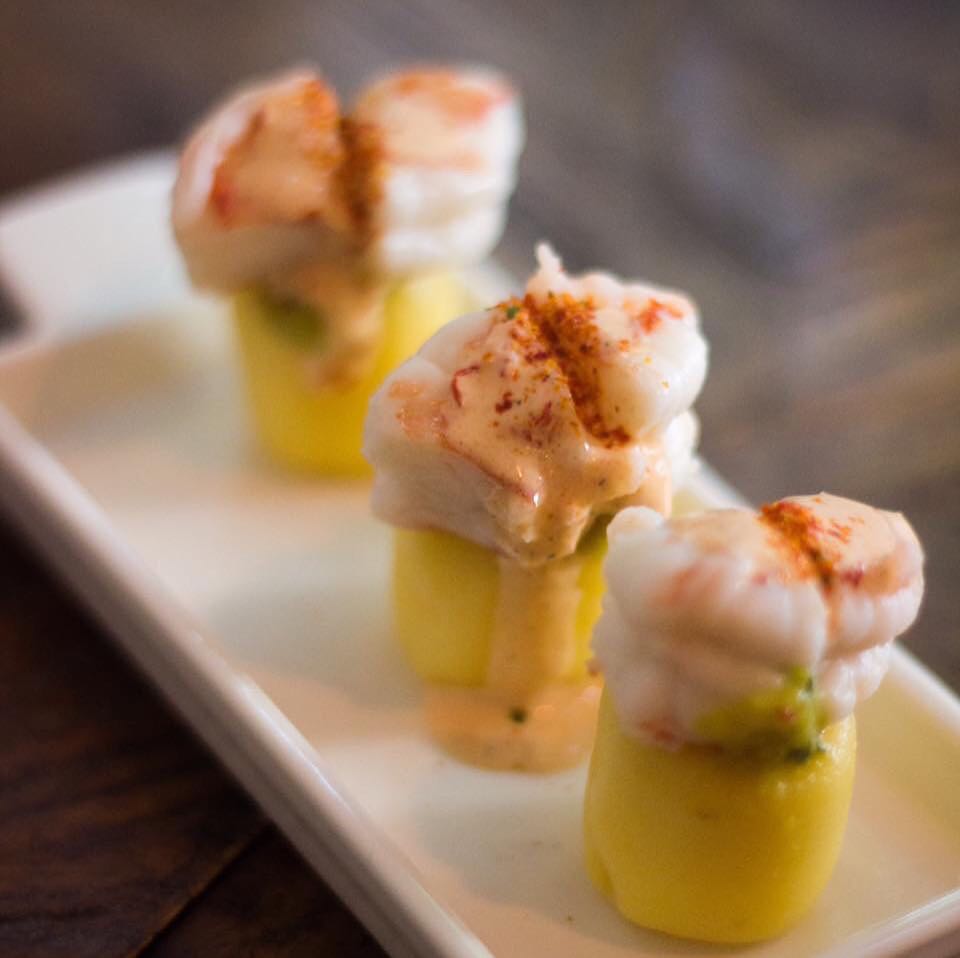 Fact: Causa is a traditional Peruvian yellow mashed potato dish that can be layered with various meat and toppings.
Seared Tuna with Sea Urchin Risotto
Tuna steak, uni with enoki and shitake mushroom risotto, cilantro, togarashi, katsuboshi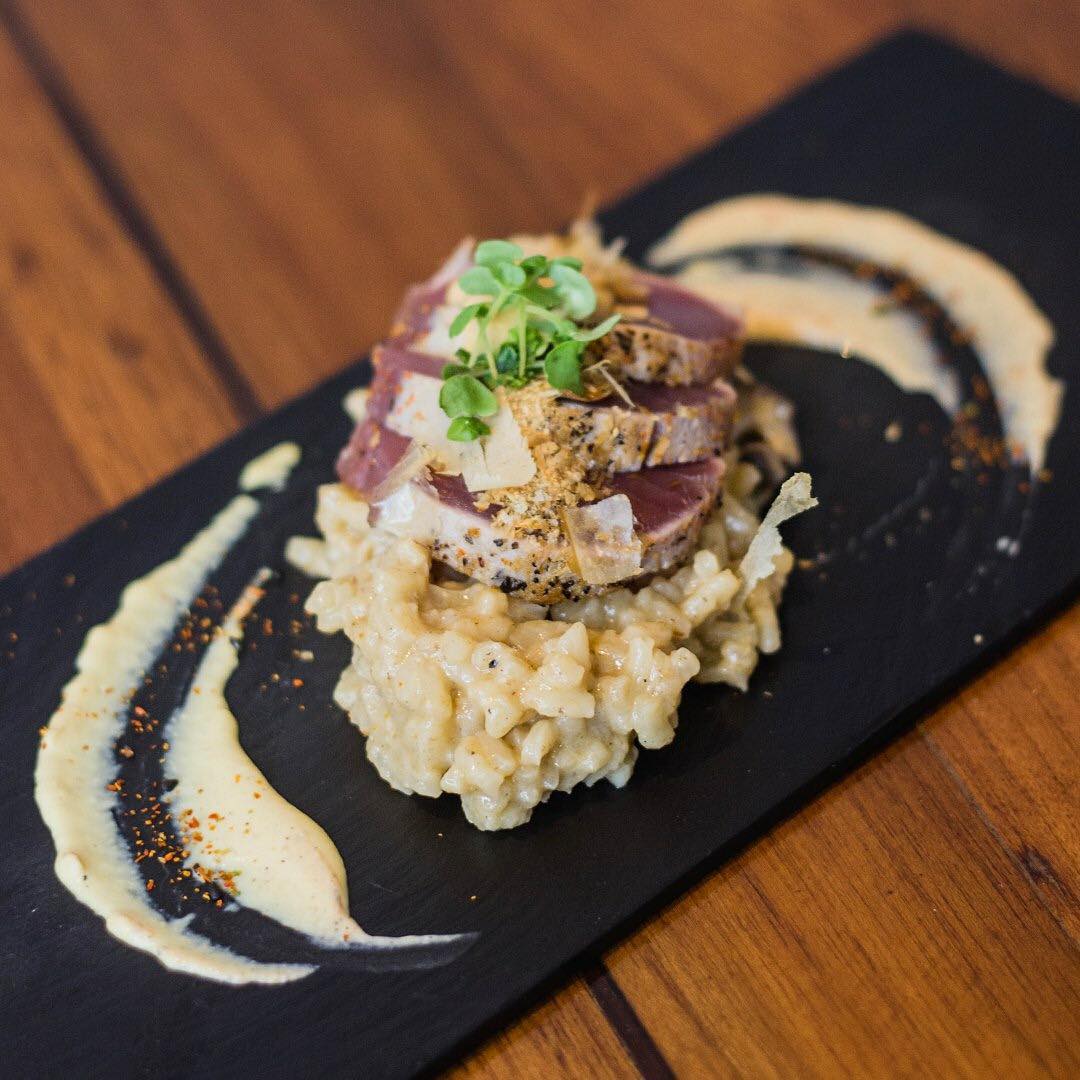 But wait, there's more!
Chilcano de Pescado
Broth of salmon, celery, tomatoes, onion leeks with corn, yucca, and cilantro.
Insider tip: If you reserve a table with Booky, you'll get a free order of Chilcano de Pescado. What makes it extra special is that it's not in their a la carte menu, so it's made especially for you!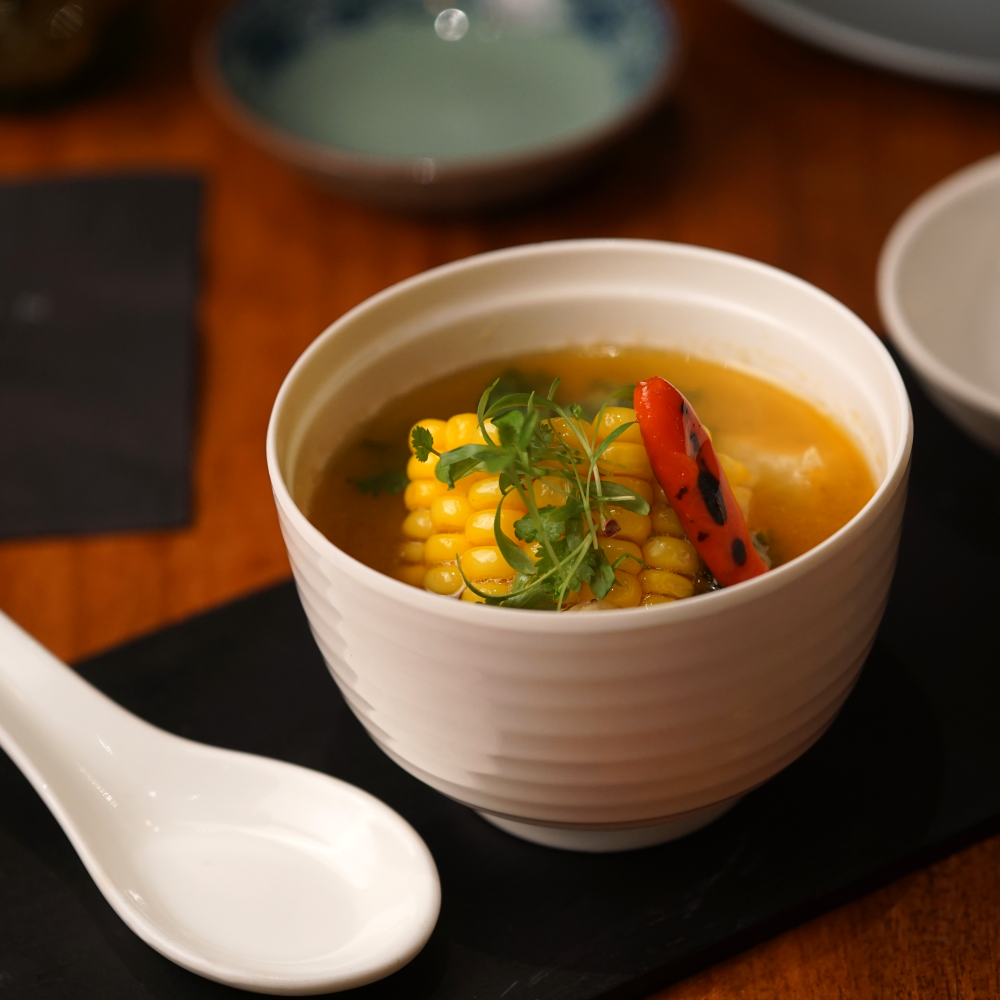 Go ahead and book a table through the Booky app or website. Don't forget to tag us on Instagram @bookyapp and tell us all about your gastronomic #nikkeiexperience.

View menu
View branches
View their website
View their Instagram account
Search for 'LEGASPI VILLAGE' on the Booky app to see the complete list of restaurants with their corresponding menu and details of location. Share with us your experiences by tagging us on Instagram @bookyapp and using the hashtag #bookymanila when you post your photos online.