All the best eats in one place.
Tomas Morato continues to stand as one of the defining go-to districts for delicious finds in the North. Now, if you think this quintessential culinary road no longer surprises you, well that's exactly what this list is for.
Also Read: Top 10 Most Loved Restaurants in Quezon City
Here are a few of the newest restaurants in and around Tomas Morato that you might have missed.
Flora is an eatery, gin bar, and tea bar all wrapped into one. You'll be able to enjoy modern Asian cuisine complemented by exquisite tea pairings in a chic and lowkey ambiance.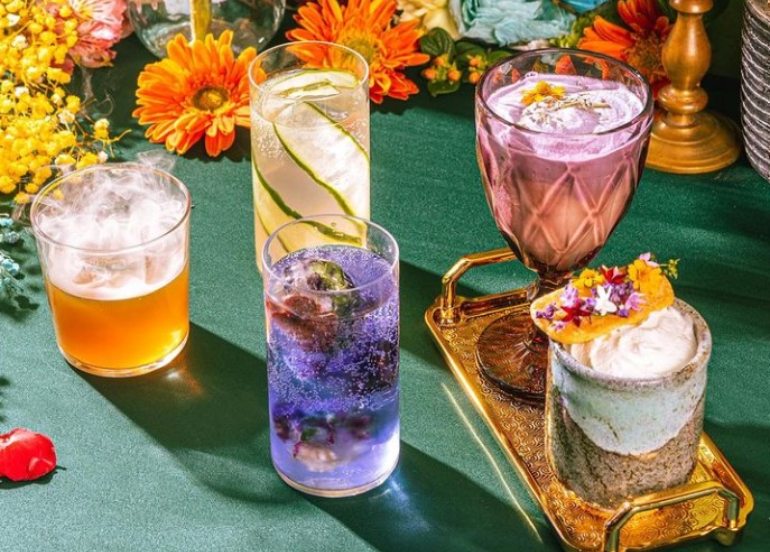 View their Instagram account
F7 Rallos, Sct. Rallos St, Diliman, Quezon City
Azadore is Chef Tatung's newest restaurant tucked along Scout Fernandez Street. This family restaurant is an invitation to wind down, admire the 1950s-inspired art, and experience Spanish-American food as well as delicious drinks!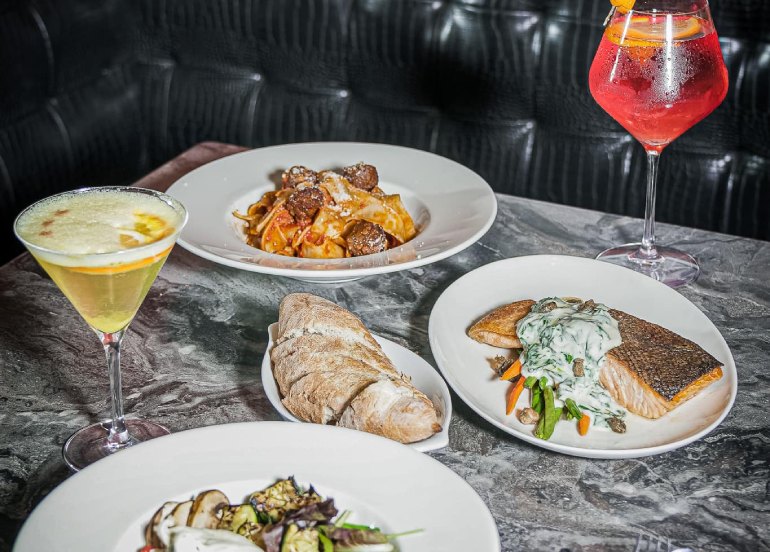 View their Facebook page
View their Instagram account
111 Scout Fernandez Street, Sacred Heart, Quezon City
Indulge in unlimited wine and whisky for just PHP 599 at Ampersand Bean and Bar! From the same team behind Vietnamese restaurant, Saigon Corner, Ampersand is your new go-to hangout spot with friends. Sip and savor to your heart's content in a cozy, relaxed ambiance.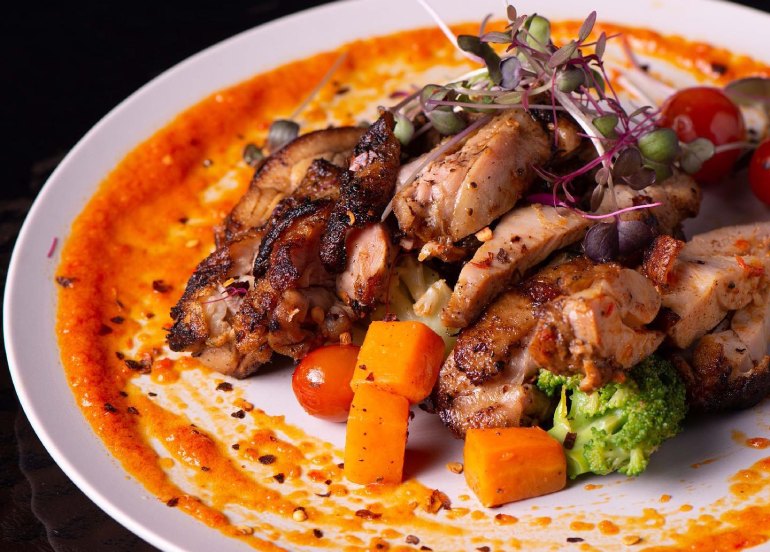 View their Facebook page
View their Instagram account
22 Scout Bayoran St., Quezon City
Experience the glamour of La Condessa Cafe Lounge in Tomas Morato, where modern Spanish-Filipino charm meets timeless elegance. Inspired by a countess's grace, this cafe seamlessly blends traditional and contemporary design, inviting you to enjoy your meals in a luxurious yet homey environment.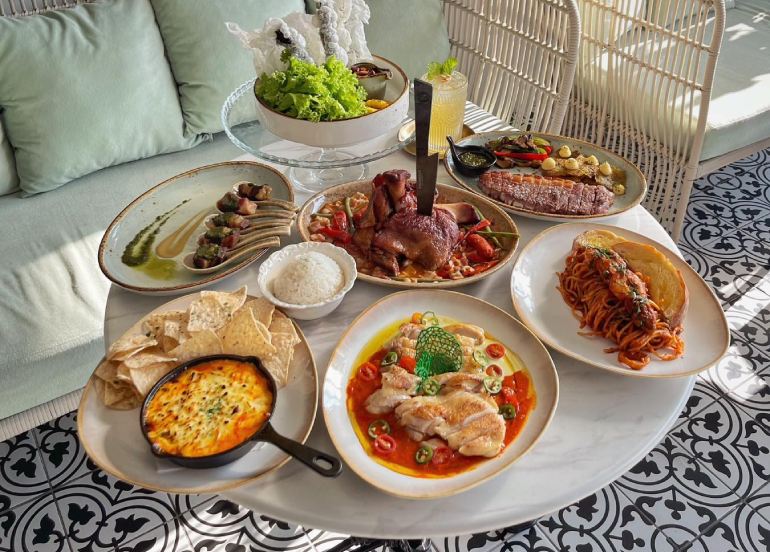 View their Facebook page
View their Instagram account
UG 01 & Mezzanine 01, CTTM Square, Diliman, Quezon City
Hungry Neighbors, a famous spot in Pampanga, opens its first branch in Metro Manila, offering a variety of comfort food dishes for you to indulge in! Do try their Signature Grilled Pork Steak, Chicken Kebab, Shrimp Gambas, and finish it all off with Turon ala Mode!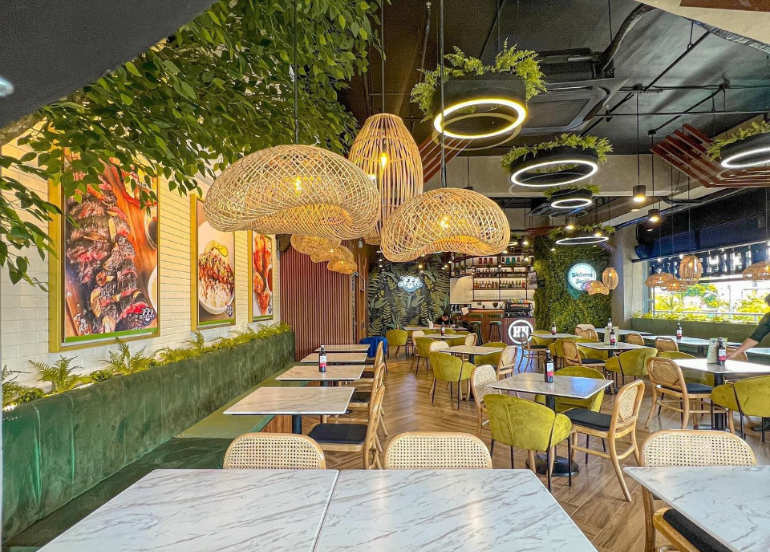 View their Facebook page
View their Instagram account
2nd Floor. Amarah & Aiome Residences, Tomas Morato Ave. Corner Scout Gandia Quezon City
Talabar is Quezon City's first-ever premium oyster bar. Pair the Rockefeller, Baked, and Grilled oysters (which are only P50 apiece!) with their wide range of delicious cocktails and other alcoholic drinks.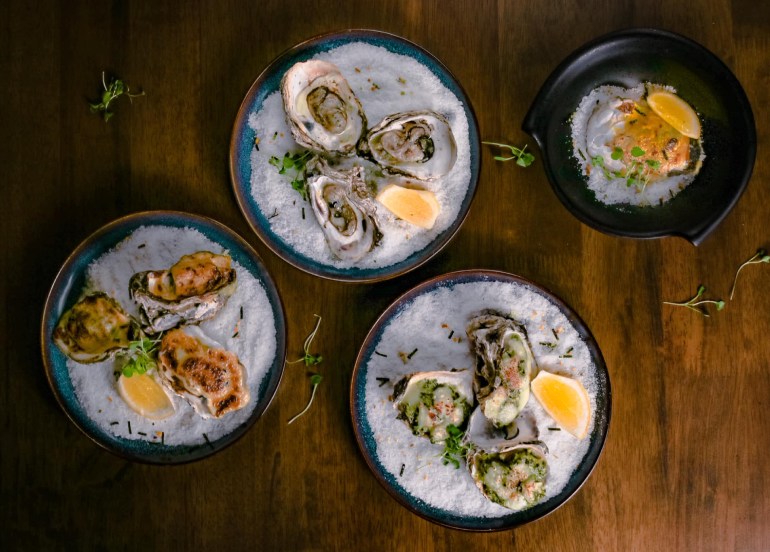 View menu
View their Facebook page
View their Instagram account
Mo Ignacia Ave, Grandia Place, Diliman, Quezon City
(02) 82771914
Know any new restaurants in your area? Share it with us in the comments below or tag us on Instagram @bookyapp on all your food finds! If you still haven't, download Booky for free on iOS and Android and enjoy the convenience of searching and booking restaurants offline.
Happy eating! You can thank us later.