Eat, chill, repeat!
Legaspi Village, compared to other areas in Makati, is a more homey and relaxed neighborhood. It has a good balance of office and home spaces, and leisure parks—creating a cozy and inviting environment that allows you to just sit back and relax.
Also Read: 9 Spots in the Metro for Unlimited Wine
That is to say, Legaspi Village is never short of cool places to hang out. In fact, it's home to hip, sought-after, and under-the-radar spots ranging from homegrown coffee shops to upscale Filipino restaurants, and speakeasies.
To add to the evergrowing list of places to try in Legaspi Village, here are 5 new restaurants worth checking out!
Known for its traditional slow-cooked, wood-fired pizza and baby back ribs, Amare La Cucina, originally from Baguio, has opened its second branch in Manila, this time in the heart of Makati.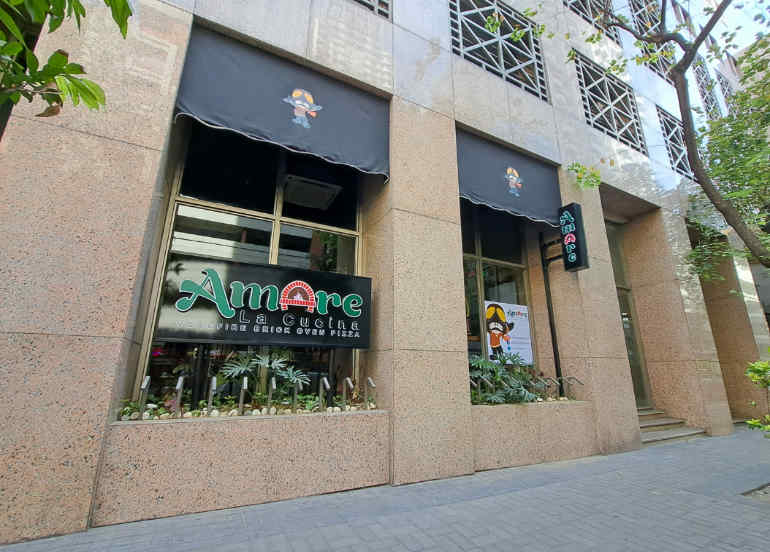 Their space can accommodate large groups and their menu offers a wide range of Italian favorites–salads, pastas, pizzas, meats, and seafood dishes–making it the perfect hangout spot with your workmates.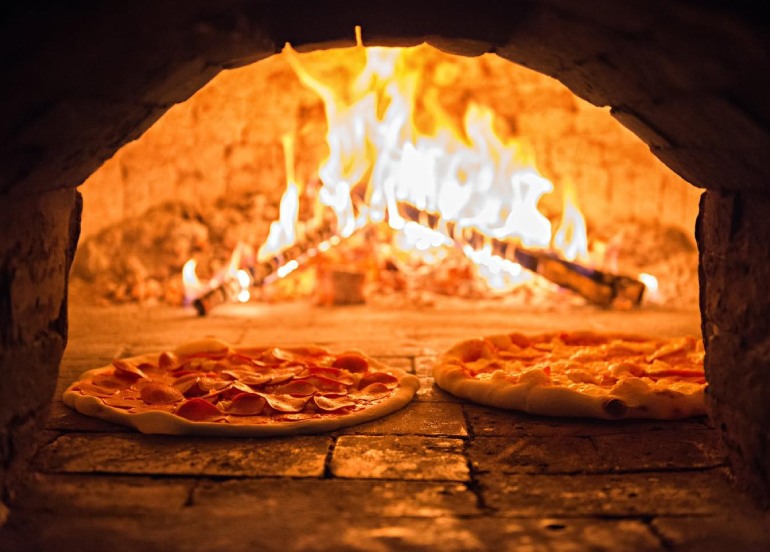 We recommend the 6 Cheese Pizza and Foie Gras Pizza along with the Ragu Bolognese and Ala Carbonara!
View menu
View their Facebook page
View their Instagram account
G/F, Greenbelt Parkplace, 112 Don Carlos Palanca, Legazpi Village
0917 525 9940
The PYC Group, most known for One World Kitchen and Cafe Fleur, has launched the newest concept featuring Chef John Lees, The Tattooed Baker himself.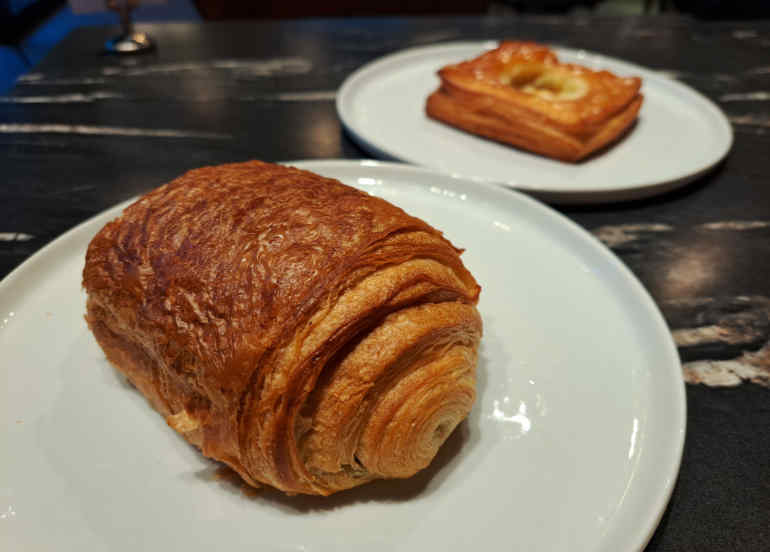 Here, you can get freshly baked bread, laminated pastries like croissants and danish, French desserts such as macarons and tarts, coffee, and even brunch meals.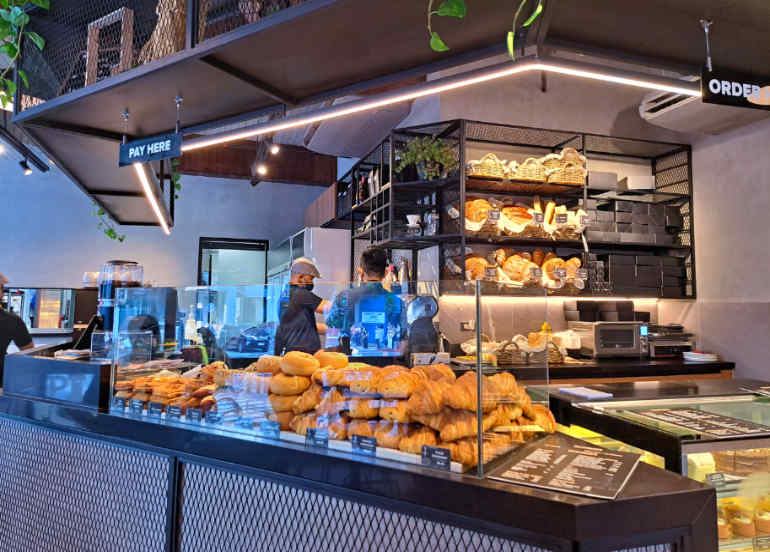 Conveniently located at the corner of Dela Rosa Street, The Tattooed Baker caters to those on-the-go, searching for a quick cup of coffee and a pastry to pair; but it also welcomes those who want a comfy, laidback place to have a break in the midst of the busy metro.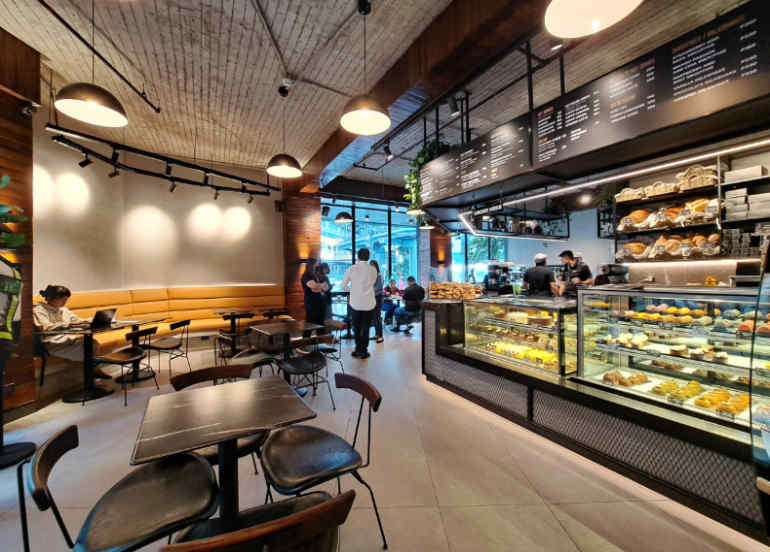 View their Facebook page
View their Instagram account
Kalayaan Building Salcedo, Corner Dela Rosa Street, Legazpi Village
0917 774 0601
There's no need to fly all the way to Siargao to experience the homey beach vibes and heartwarming yet wholesome food that Spotted Pig Cafe offers. A trip to Makati, particularly to Esteban St. in Legaspi Village, will do just the trick.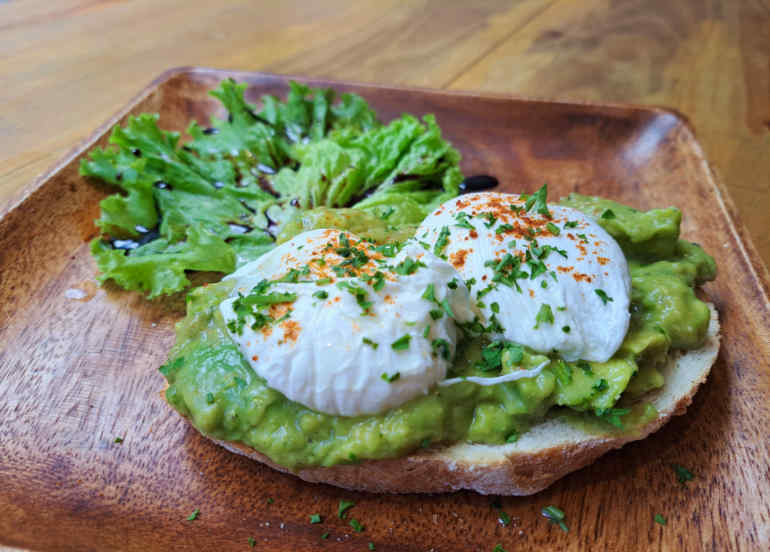 You'll love the warm interiors, the cozy chairs, and the al-fresco seating especially on cool days.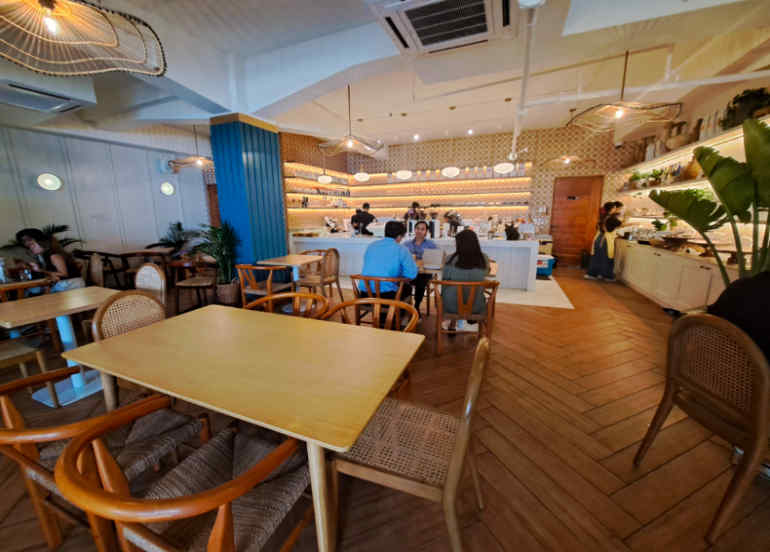 The Spotted Pig offers all-day breakfast, cakes and pastries, sandwiches, pastas, salads, coffee, and other refreshements. You'll also be pleased to know that their menu has gluten-free, vegan, and vegetarian options!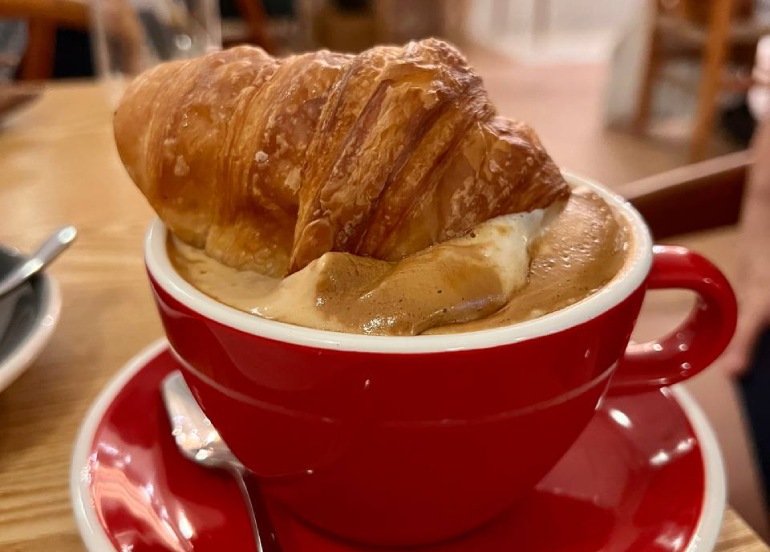 View their Facebook page
View their Instagram account
109 Esteban St, Legazpi Village, Makati City
Originating from Taiwan, CHICHA San Chen was founded in 1998 with a mission to make high-quality, freshly brewed teas. Now, they've opened their first branch in Manila, headed by managers who had their training in Taiwan, under the tutelage of tea masters.
Here at CHICHA San Chen, you won't be getting just any kind of tea drink. Their beverages are meticulously prepared with utmost precision and care for the craft of tea brewing. It's a must-try experience!
What makes CHICHA San Chen stand out from other tea shops is their exclusive and patented "teaspresso" machine. This allows them to use more than 1,000 custom settings and three-stage temperature control brewing techniques to bring out the best flavors and scents in every kind of tea leaf.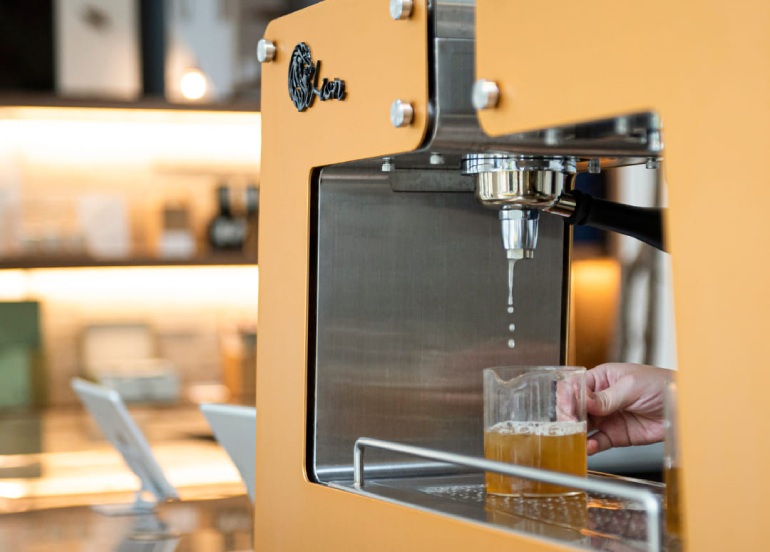 They offer 6 types of tea–Black, Dong Ding, Cassia, Green, Osmanthius, and Pouching–which you can customize by choosing your preferred flavor, topping, sugar level, and ice. If you ever visit their store, you can even smell the tea leaves for yourself, so you can get an idea of each tea's aroma and special quality.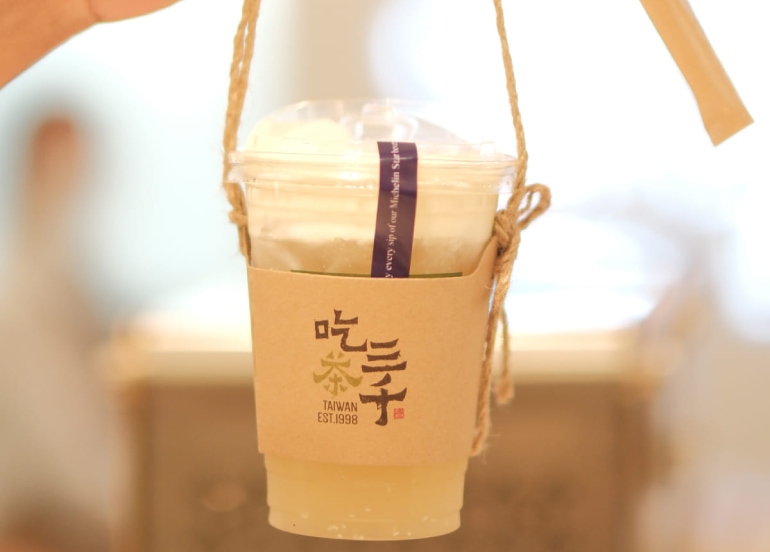 View their Facebook page
View their Instagram account
103 Don Carlos Palanca Legazpi Village
OMO Diner – Cattleya Gardens Condominium
OMO Diner is a hip, vibrant restaurant serving Korean comfort food and K-dishes with a twist. The vibe here is lively and fun, with its brightly decorated interiors and a large screen playing your K-Pop favorites!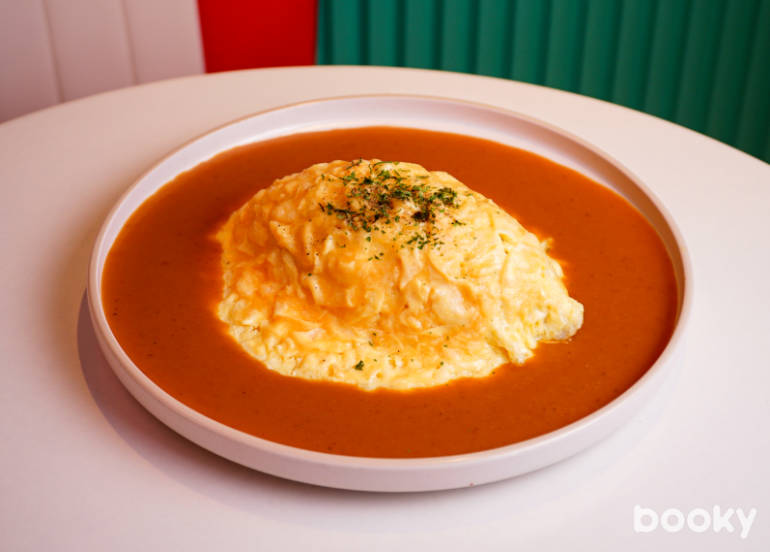 Their best-sellers are their Omu Rice, KFC (Korean Fried Chicken) Waffle, and Kimchi Carbonara Ramyeon Pasta. But don't miss out on their specialty pizzas made with Korean mozzarella cheese and unique blend of toppings!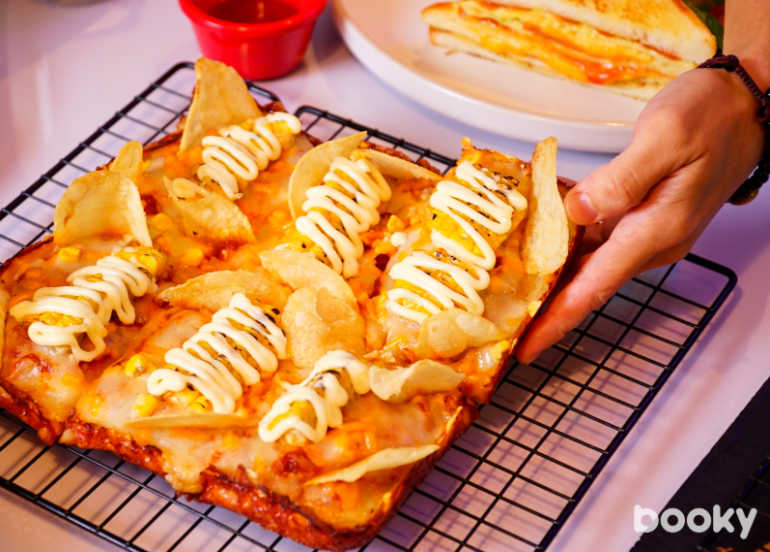 And did we mention that they offer bingsu for dessert? Try their flavors of Green Tea & Red Bean, Peach Mango, Banana Caramel, and Strawberry!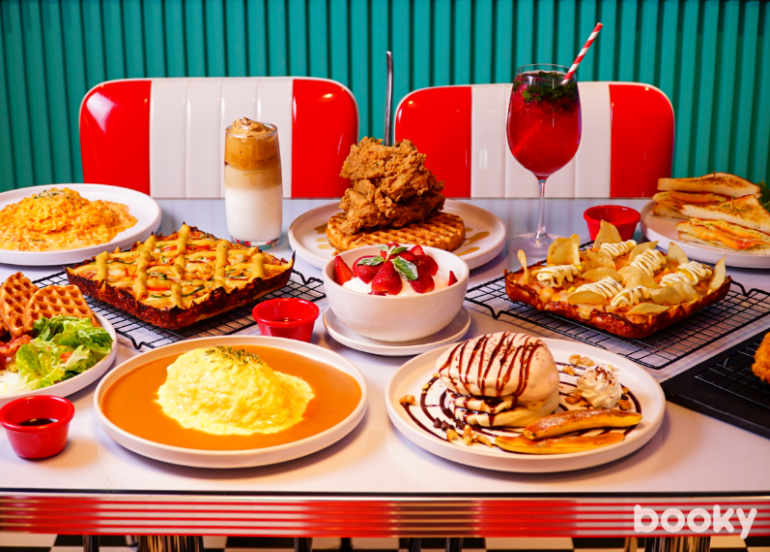 View menu
View their Facebook page
View their Instagram account
G/F Cattleya Gardens Condominium,111 C Palanca St., Legaspi Village, Makati

Want to discover more of the best places in the Metro? Download the Booky app today and be first in line for the latest news, hottest promos, and biggest discounts on all things food!