A "jolt" in every bite.

Book a table and get P500 off!
Megawatt is a power plant-themed, Tex-Mex diner and is the first solar-powered restaurant in Manila. It is a family-owned business run by the same people behind their first car wash concept diner, Red Baron Ribs and Steaks
The concept was simple: to be the first restaurant to use sustainable energy in the Metro.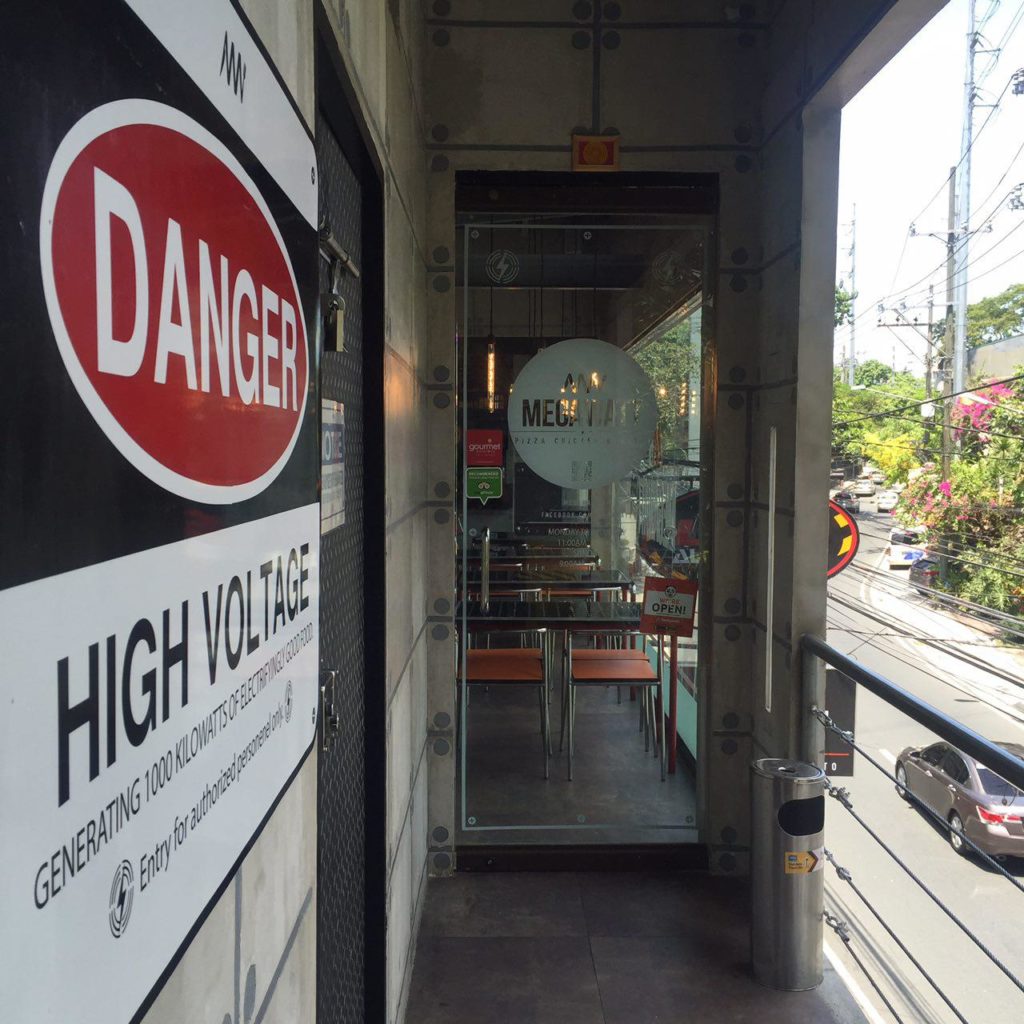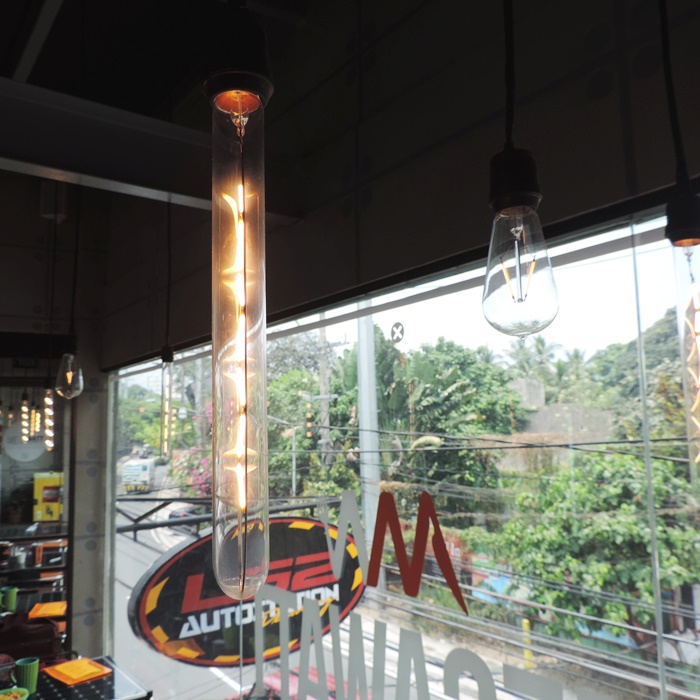 Their "power plant" theme goes beyond their two 250-watt solar panels because their tables, interiors, and even the staff uniform are all in line with the electrifying brand of Megawatt.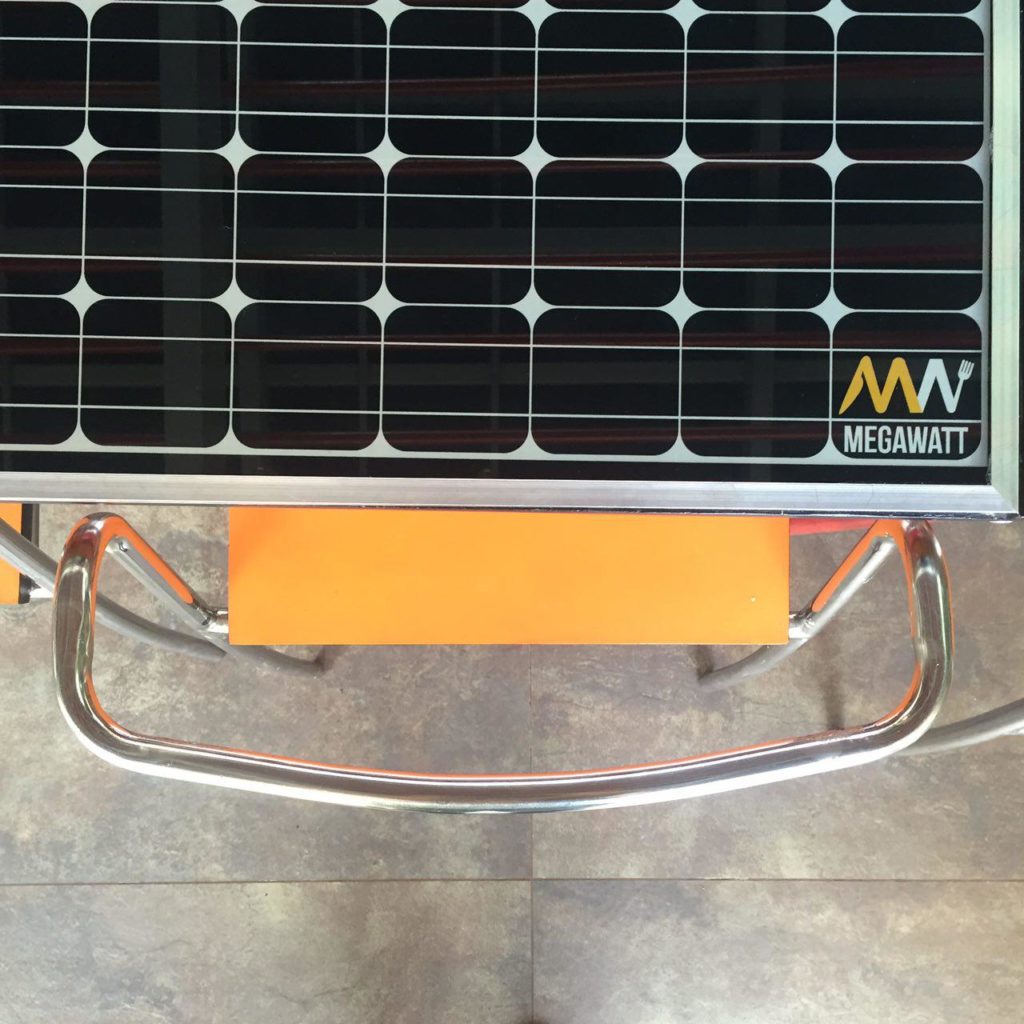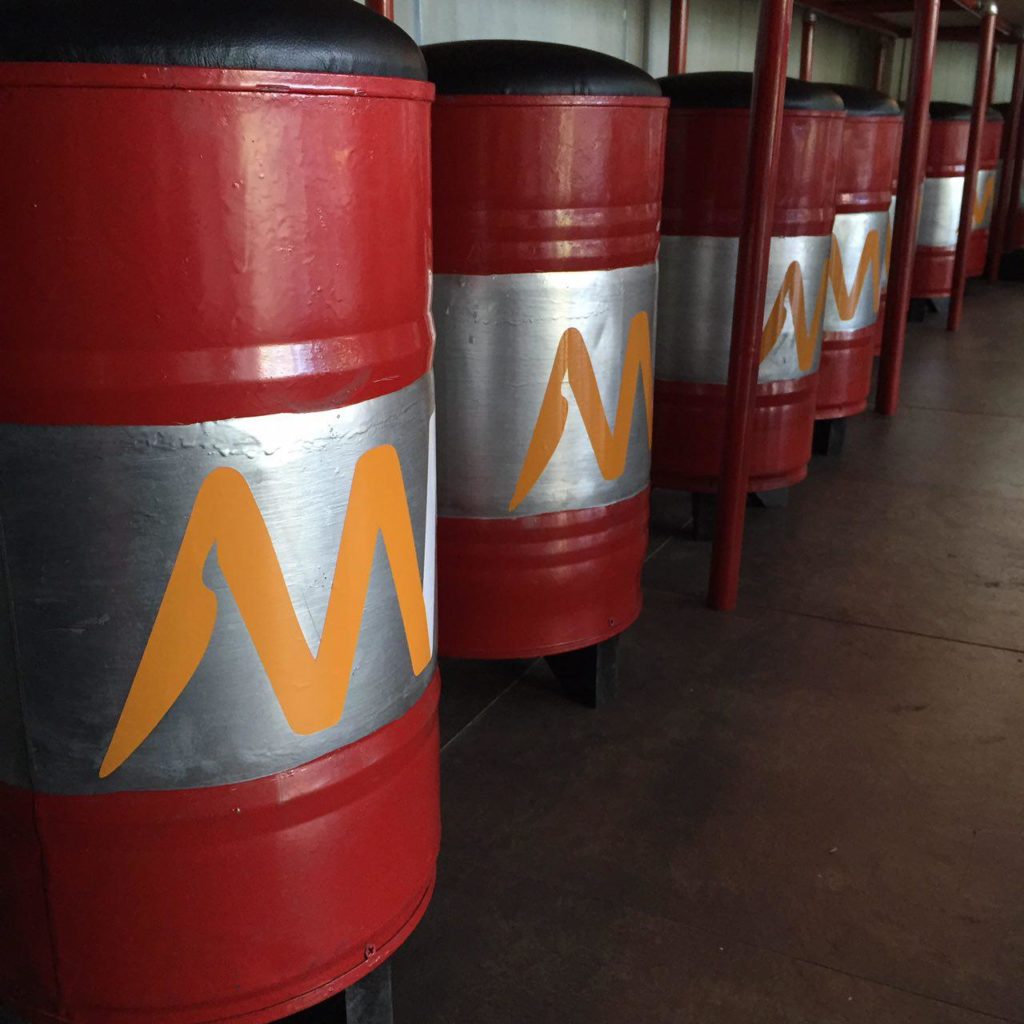 All of Megawatt's dishes are made from scratch, from patties to buns, down to the jalapeño sauces. (Unfortunately, the bottled sauces are not for sale.)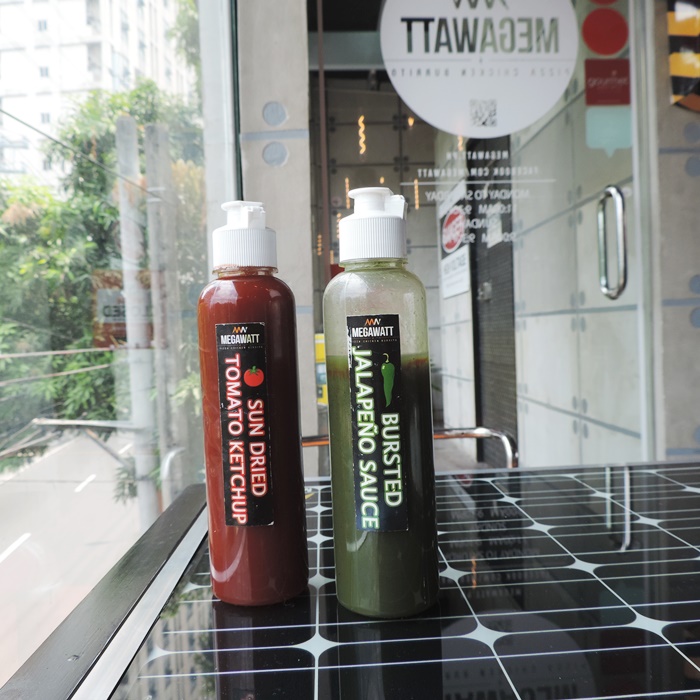 The owners themselves are big foodies who always want to mix some fun into their dishes. You can expect your comfort food favorites prepared with random surprises.
Warm up with Megawatt's Nachorizo or Megawatt Platter.
Nacho-Rizo
Chorizo bits, crispy wanton wrappers, (lots of)cheese, caramelized onions, jalapeno peppers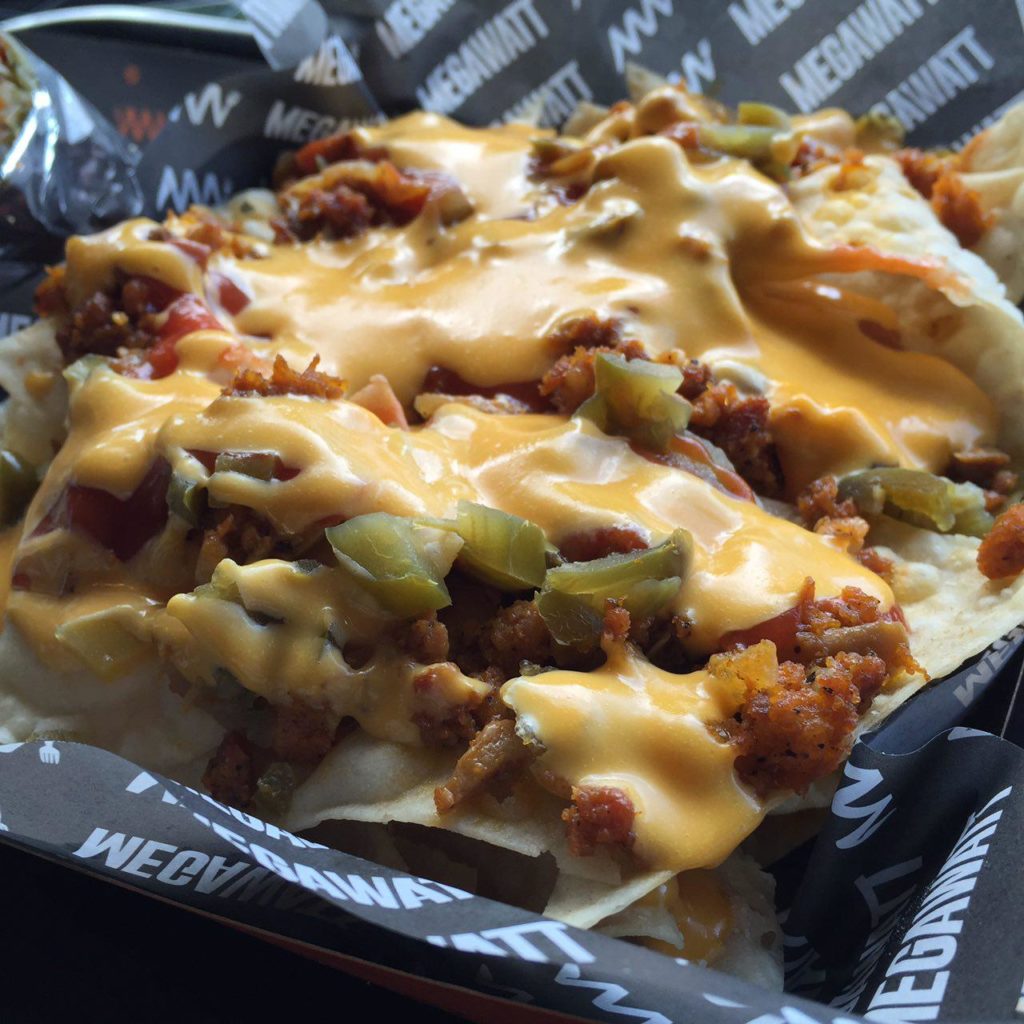 Megawatt Platter
Mozarella tots, OHM-nion rings, chicken pops and crispy fries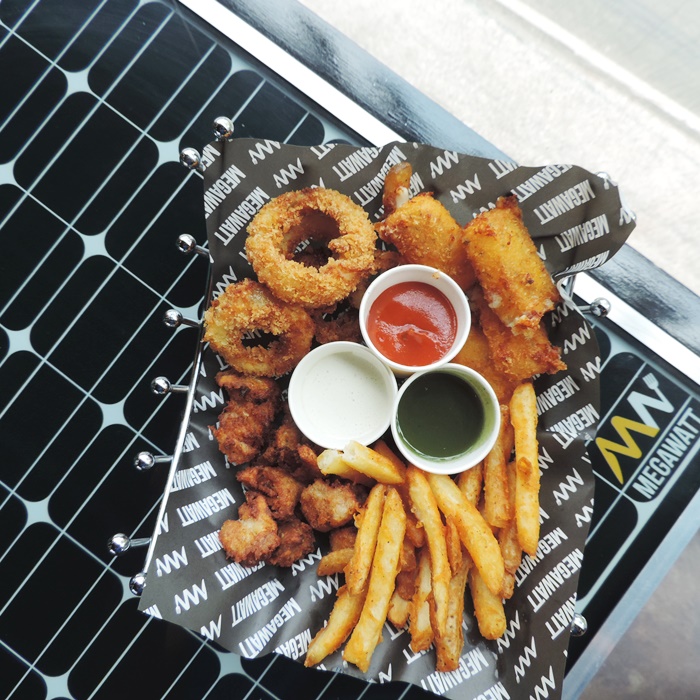 As their logo suggests, Megawatt specializes in burgers, burritos, and pizzas. Indulge in unique specialties like:
Fried Lasagna
Perfectly fried lasagna roll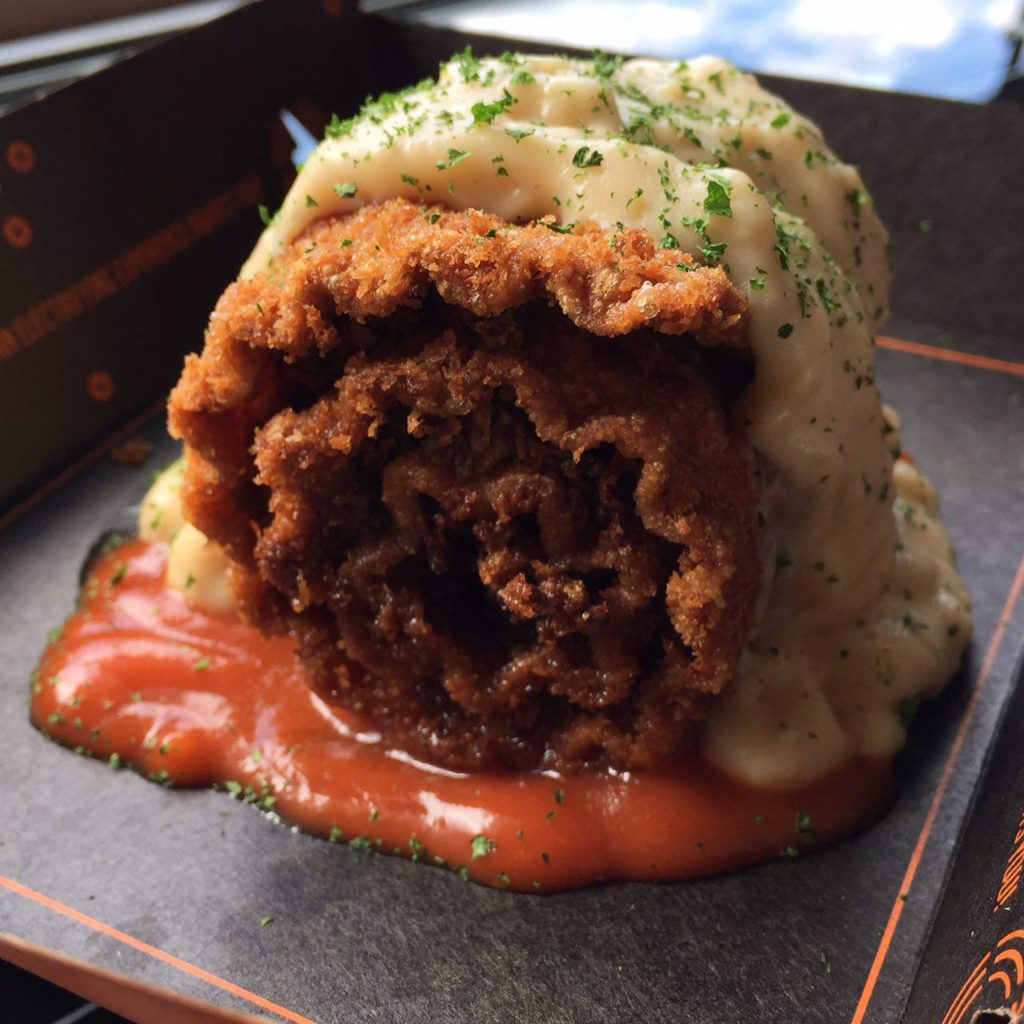 Roast Beef Burrito
Generous servings of roast beef, red rice and other ingredients. Serving is good to share.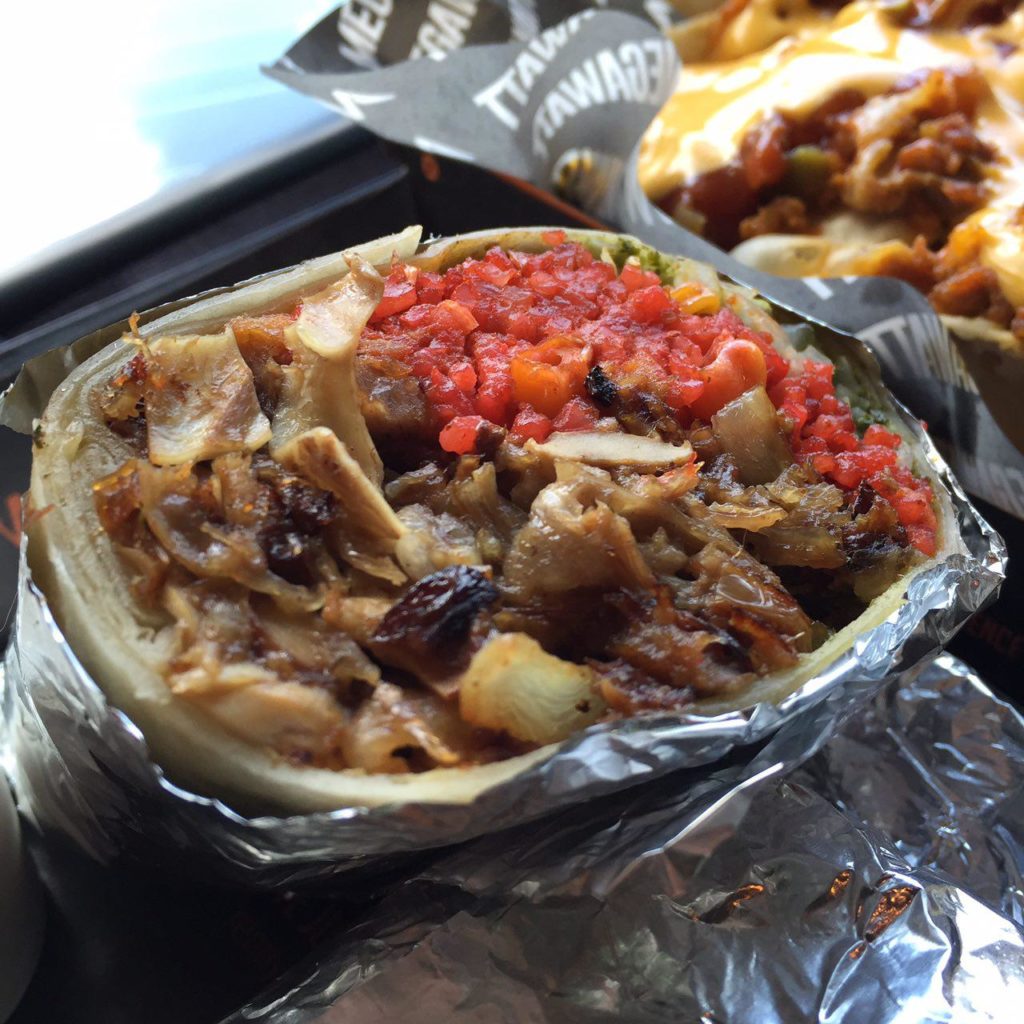 Buy 1 Take 1 Burritos? Yes please! Until June 15, you can take your pick from Megawatt's burrito selection and get two for the price of one. Feel free to mix and match because you pay for the higher price. What's more is that you get a surprise freebie with every Buy 1 Get 1 burrito purchase!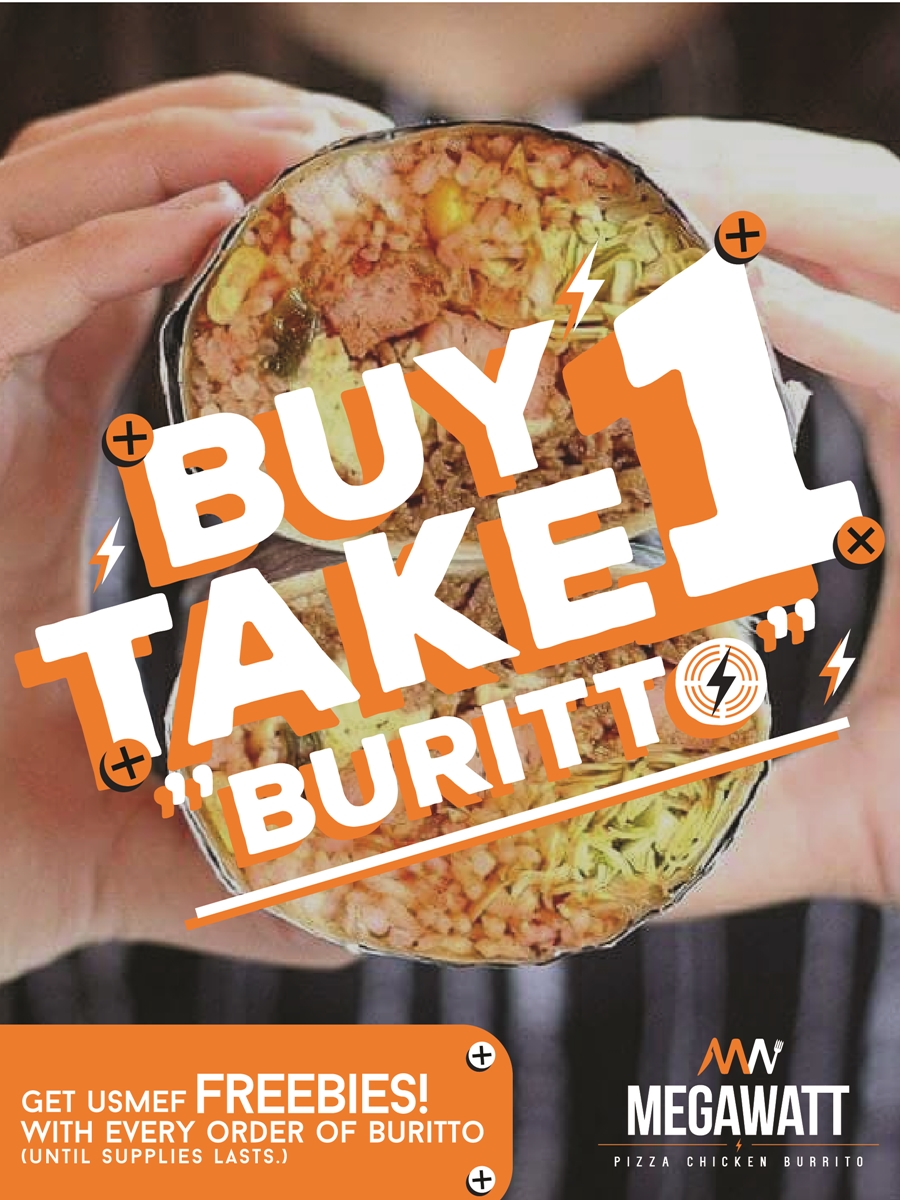 Pork Kimchi Burrito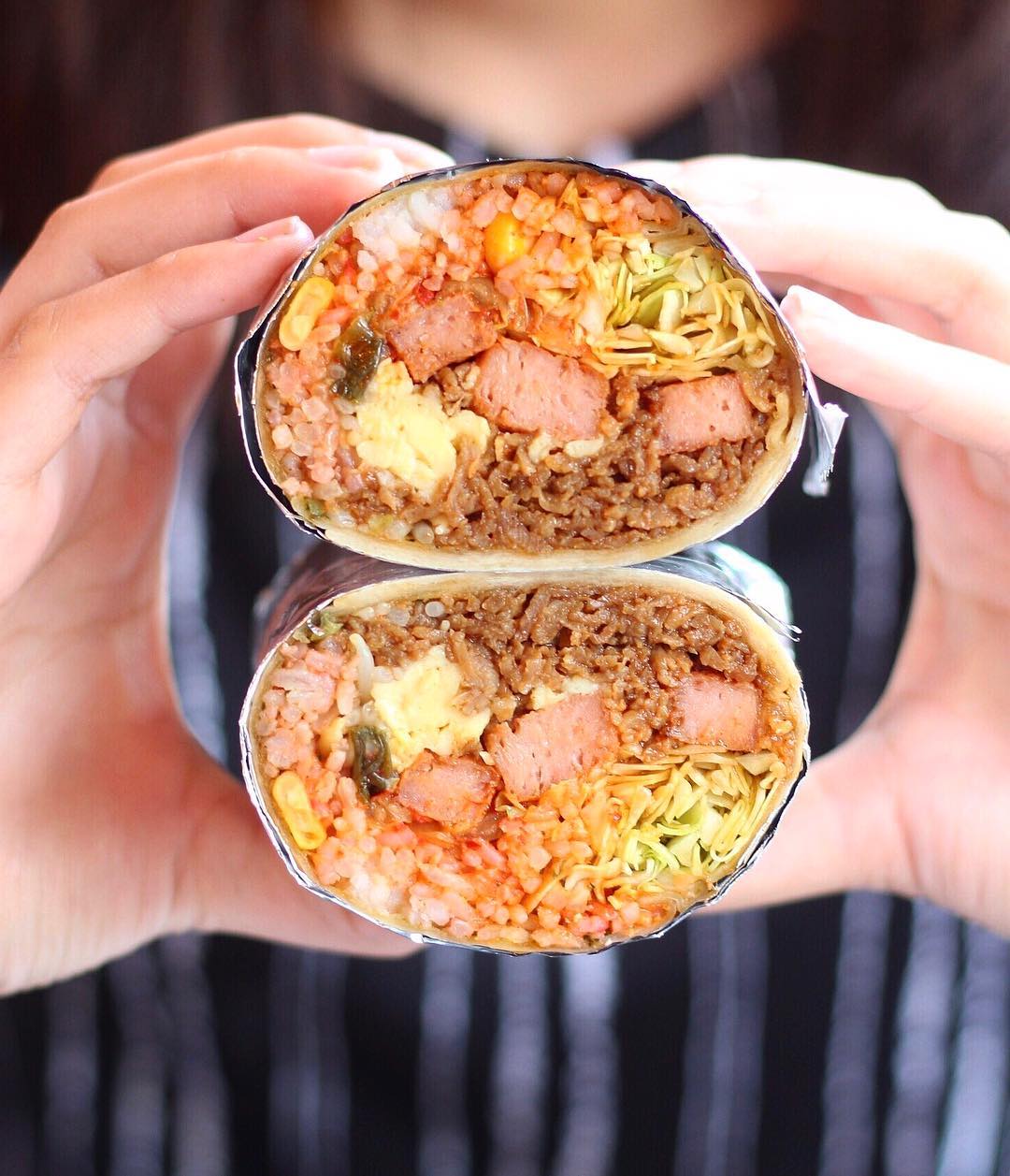 Crunchy Mushroom Melt
Homemade buns, handcraft all-beef patties oozing with cheese, lettuce, mushroom, special sauce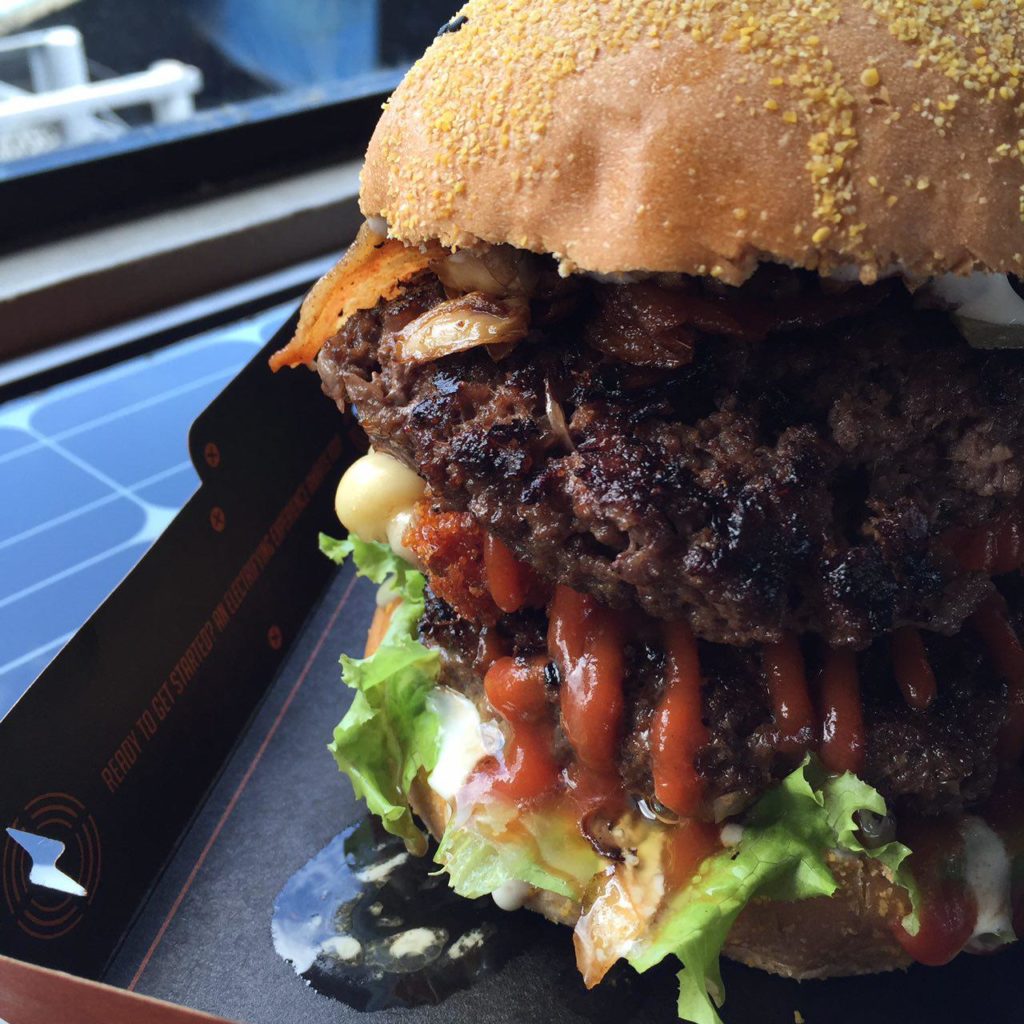 Volt-Meat-er Pizza
Hand-tossed thin crust pizza, pepperoni, ham, angus meat and bacon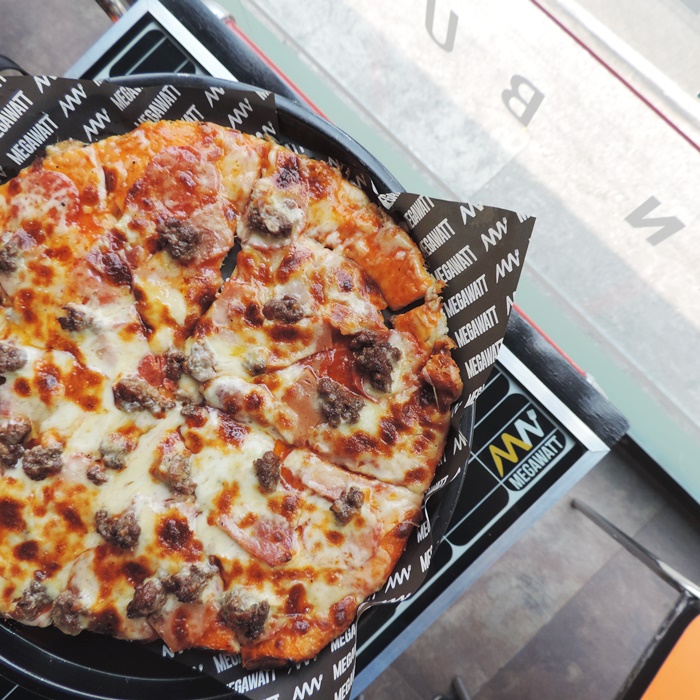 Fried Chicken
Chicken with fries on the side can be ordered in 2, 3, or 6 pieces. Shown here are 3 perfectly deep fried golden juicy boneless chicken thighs.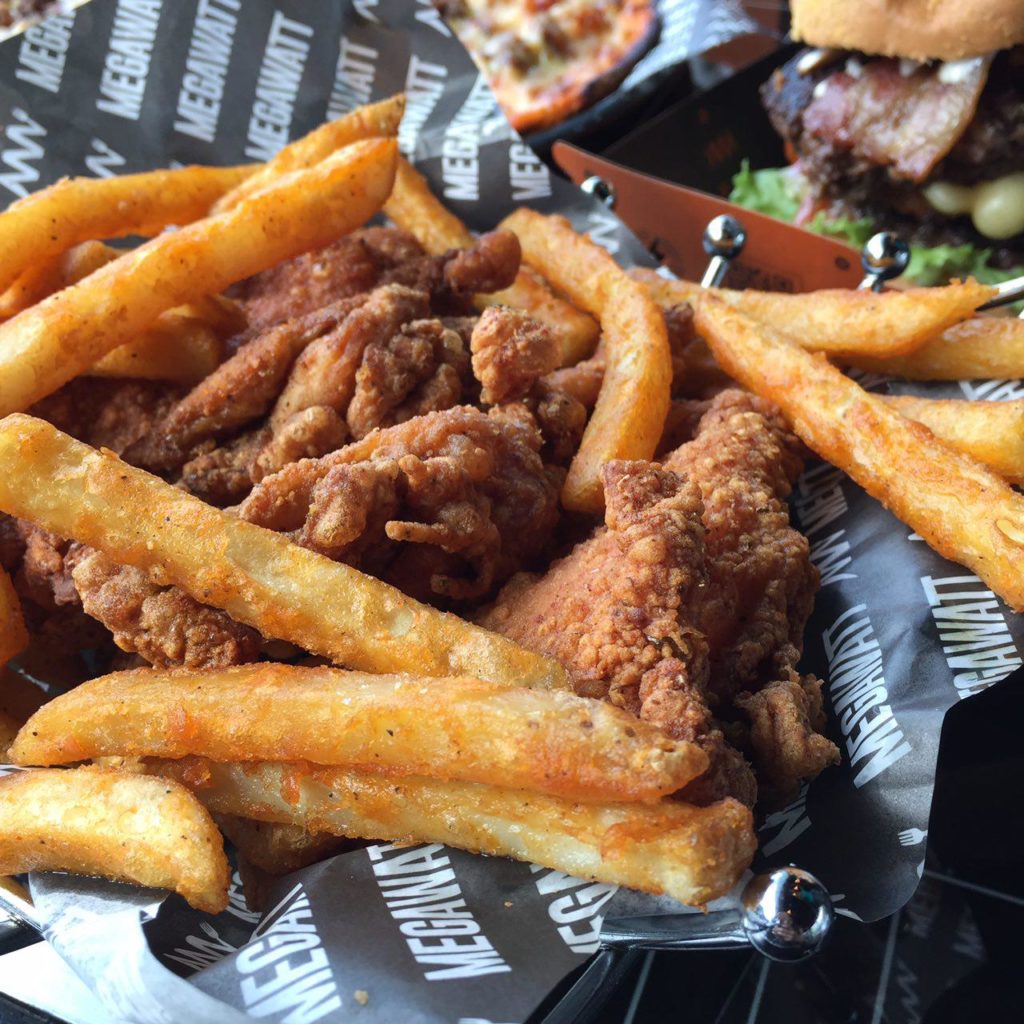 If one serving just isn't enough (and let's be real, it never is with fried chicken) Megawatt has a CHICKEN-ALL-YOU-CAN promo every Wednesday at their Manila branch. Eat all the boneless fried chicken thighs you can because it comes with their signature garlic overload sauce and gravy.

Chunky Angus Tapa
Despite being Tex-Mex, a local diner can't be really complete without rice meals. Megawatt offers a few all-day breakfast favorites, including tapa and bangus.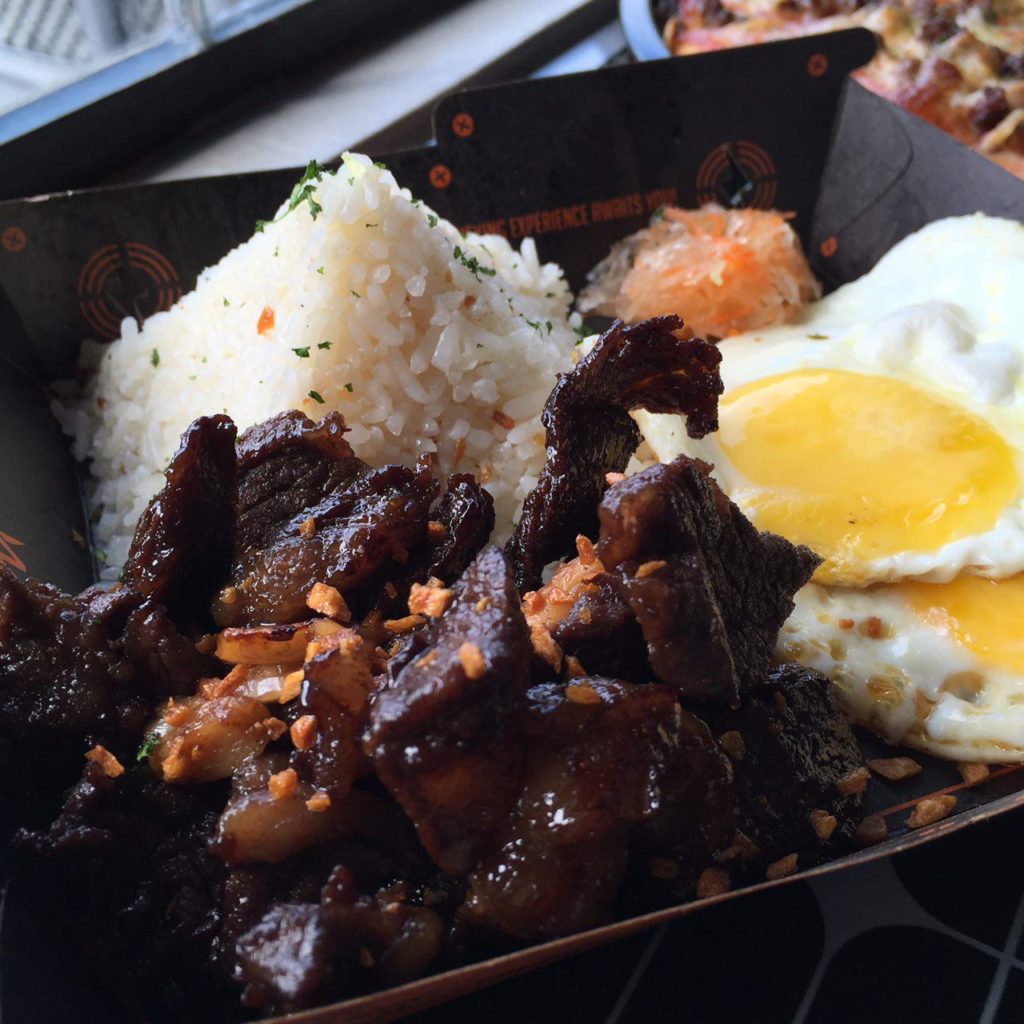 A happy ending always involves desserts, try Megawatt's Electrified Snickers.
Electrified Snickers
If you love the classic Pinoy turon, here's one with a mega-twist to it. Instead of bananas and langka, a Snickers bar is replaced.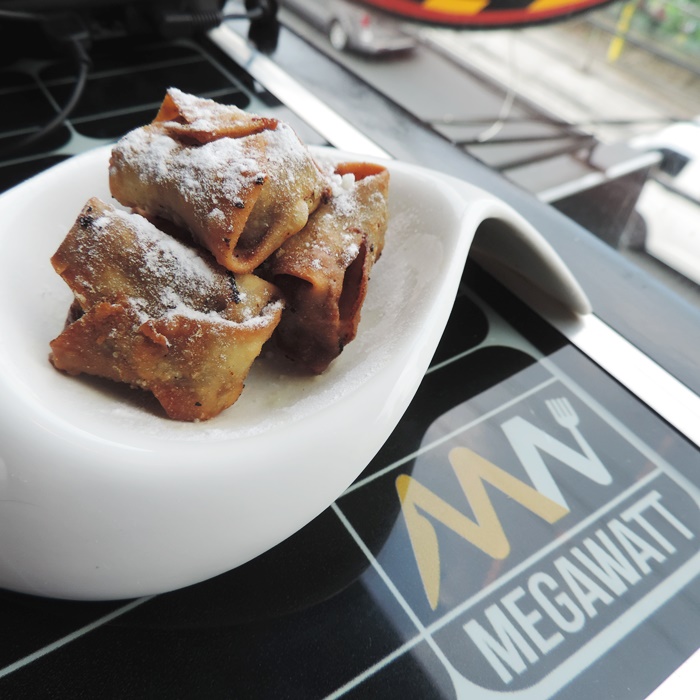 But wait there's more! Toys, shoes and collectibles enthusiasts can buy any of the items displayed. There's even alcohol.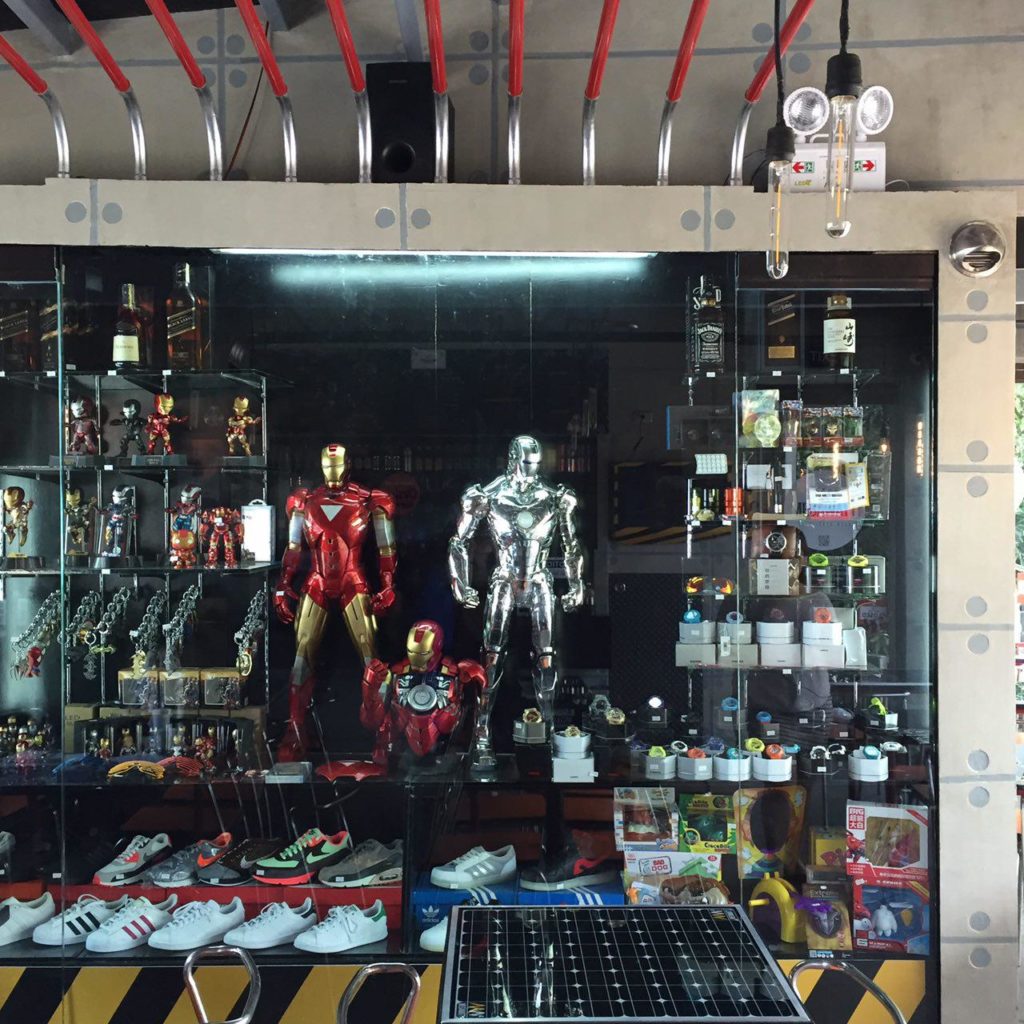 Megawatt is a neighborhood car wash concept diner primarily serving the car wash crowd, but it's definitely not meant to be just that. The restaurant vibe is fun and energetic; the food, electrifyingly good and hefty–definitely made for nights out with friends and family.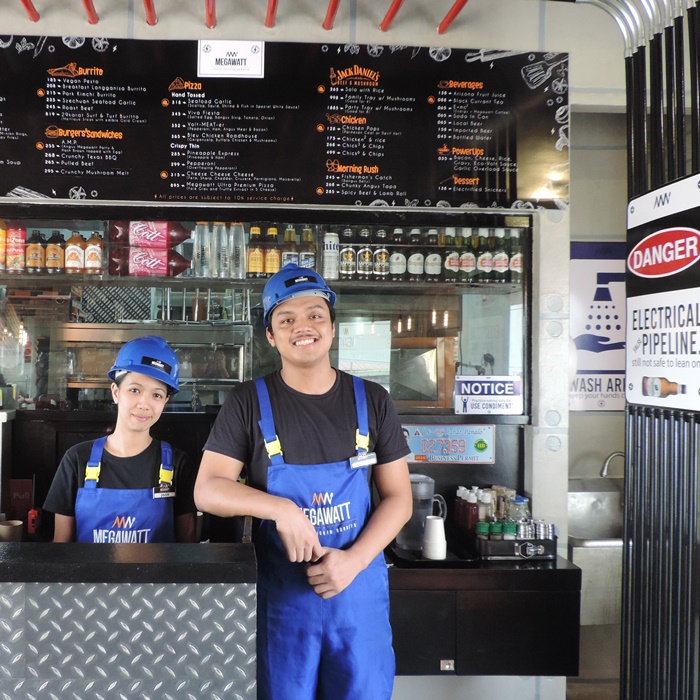 What are you waiting for? Whether or not you have a car scheduled for washing or not, a visit to Megawatt should be on your list of places to visit. It's a guaranteed win! So spare yourself the hassle of queueing or waiting for a table, get on Prime and book with Booky. Get P500 off your total bill, all day everyday. P.S. You can also get dessert for free too!

View menu
View their Instagram account
41A N. Domingo cor Gilmore Ave, Valencia, Quezon City
Watch out because The Booky Report is going to bring you more stories, lists, and news on all things edible. Use #bookymanila and have your food trips featured!
For more food, food, food, download Booky and discover 900 of the top restaurants in Metro Manila and just watch as your foodiverse explodes!