Watch movies to cope, use them as pegs to cope.
There's nothing new about the ugly duckling trope. Whether it's the outcast in high school who hatches into the most popular girl in school or the dorky dude in need of some refinement, two things are promised: a good soundtrack and a makeover so good it feels unrealistic. But that is not the case.
We've reviewed the most iconic makeover moments in films over the past decade, and guess what! They aren't out of reach. Once we get back to regular programming after the lockdown, you can check out what offers are waiting for you in Metro Manila to give you a makeover scene IRL!
Try out these offers to pamper yourself once everything goes back to normal!
Grease (1978)
Fresh from some summer lovin' (happened so fast), the headband-clad Sandra Dee spends the whole movie hopelessly devoted to Danny Zuko with her tamed hair and yellow cardigans. But the moment she stepped out in her timeless black off-shoulder ensemble, red lips, and teased hairdo, flicks her cigarette, she had us at "Tell me about it, stud."
Price: ₱16,000 ₱8,000
Taylor Swift's "red lips and rosy cheeks" are shaking because Sandra Dee did it first. Fleek can give you the perfect tint, with vegetable pigment applied with a microneedle that will last up to 3 years!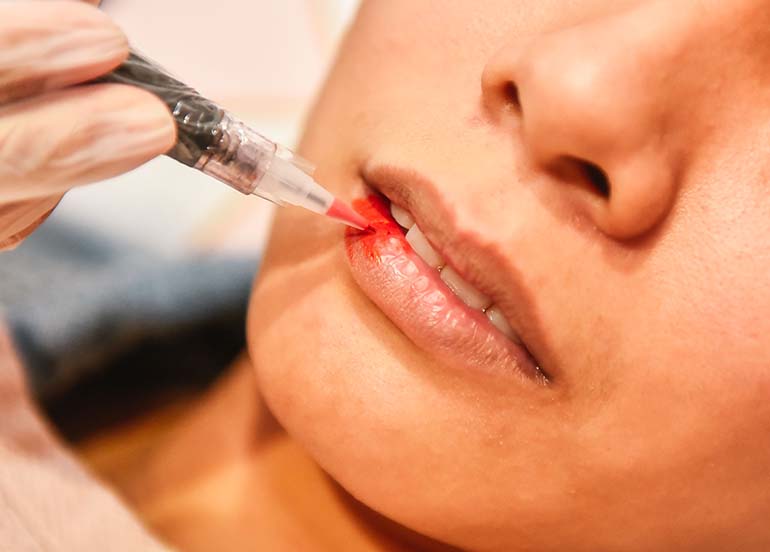 Check them out here
Avail at participating branches
Check out their Facebook page
View their Instagram account
Price: ₱2,500 ₱2,000
At Hair by Jing Monis, their in-house makeup artists will make sure you achieve that peg, complete with hair styling! Bring back the curls and smokey eyes!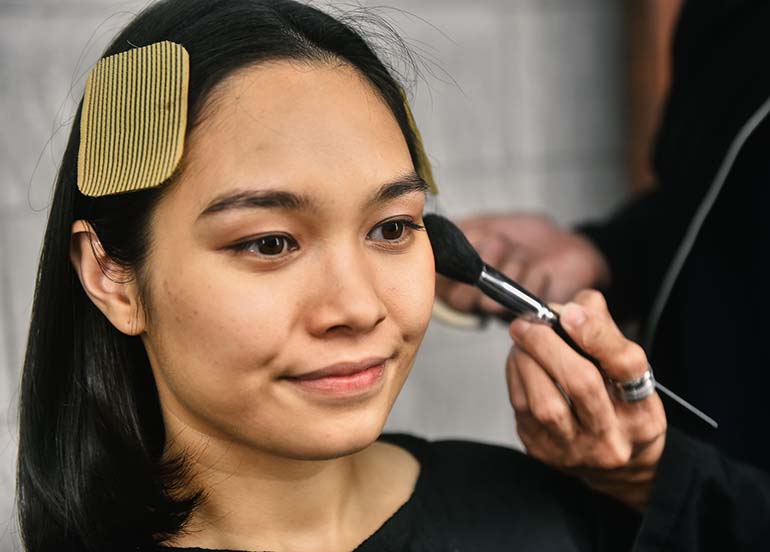 Check them out here
Check out their Facebook page
View their Instagram account
2/F Mezzanine 2, Promenade Mall, Greenhills, San Juan
(02) 5765-0390; (0917) 312-6508
She's All That (1999)
While the song "Kiss Me" by Sixpence None the Richer was made iconic by this scene, nothing will take away from Laney Boggs slowly descending the stairs with her new lewk. Tbh, she literally just set aside the painted overalls, cut her hair, and put on some contact lenses – but even the smallest changes make a big impact.
David's Hair Spa Package – David's Salon
Price: ₱1,500 ₱650
No matter how dry your hair is (especially tied in tight braids all the time like this character), it's never too late to revive your locks. Need a haircut + hair spa? David's Salon has the whole package just for you.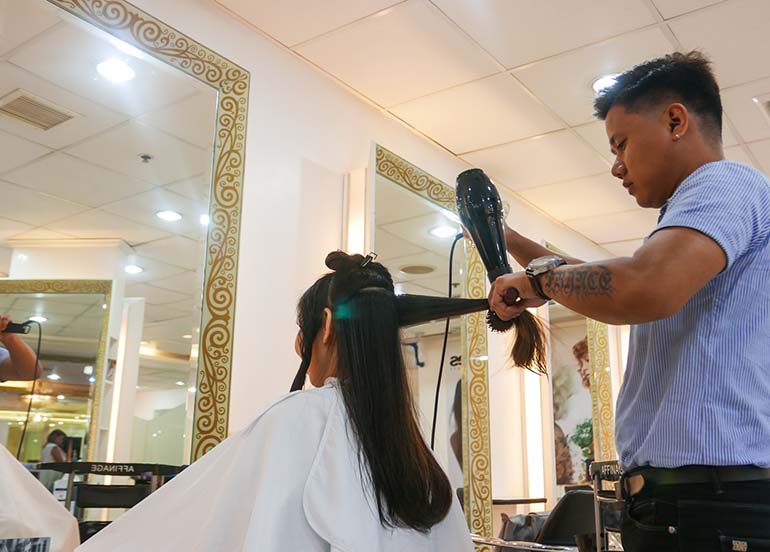 Check them out here
Check out their Facebook page
View their Instagram account
Clueless (1995)
Of all makeover montages, Clueless' serves as a class A example on how to nail the trope. When Cher and Dee take in new student Tai and glam her up, it's especially upbeat and empowering, because instead of straightening her hair, they wash out the color and keep her curls! And what's more – you never see Cher make Tai go on a diet; she pushes her to wear crop tops anyway and do a little Buns of Steel on the side.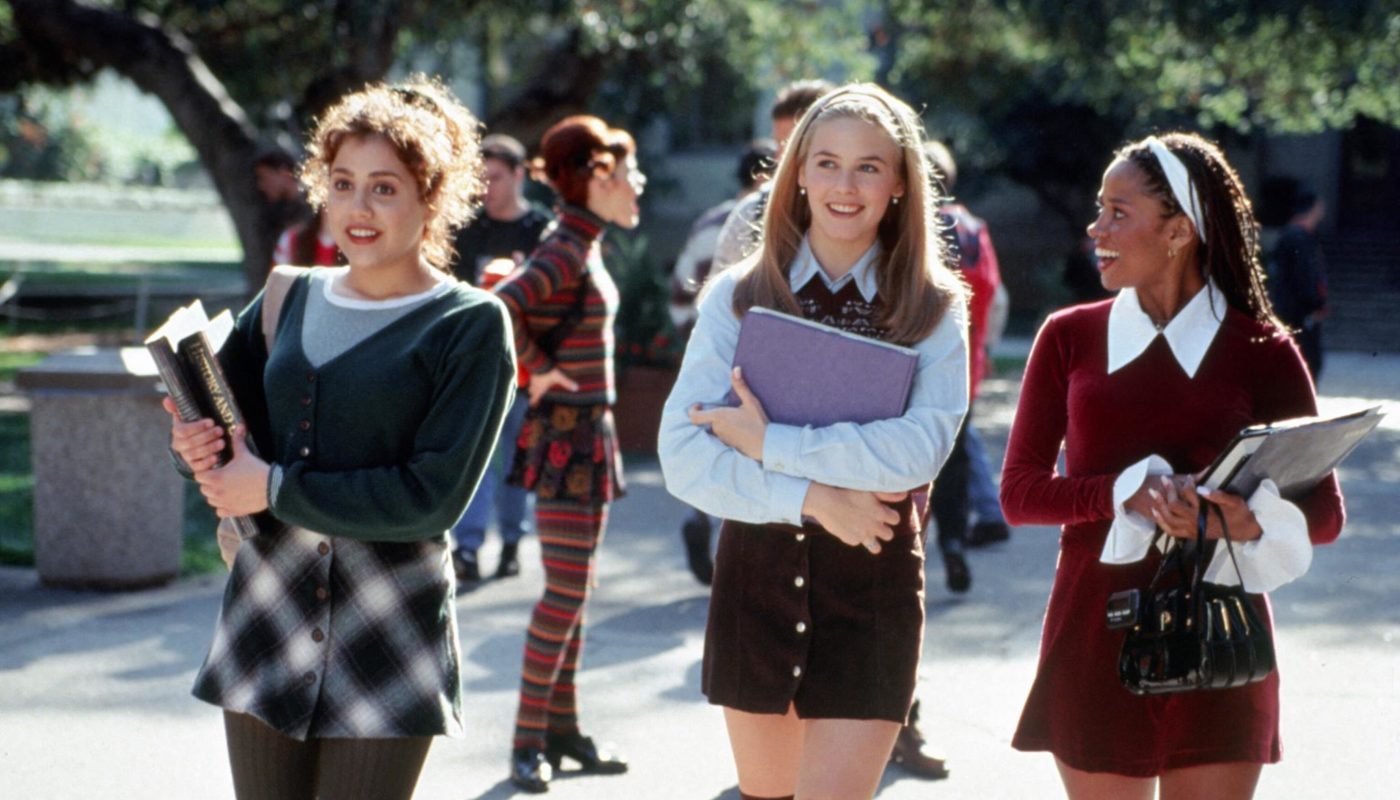 Deep Repair Treatment – Jing Monis
Price: ₱1,850 ₱999
Jing Monis Salon's signature treatment lets your locks get the best revival done only with the finest products by experts! If you color your hair often and have dry hair as the aftermath, this might be your solution.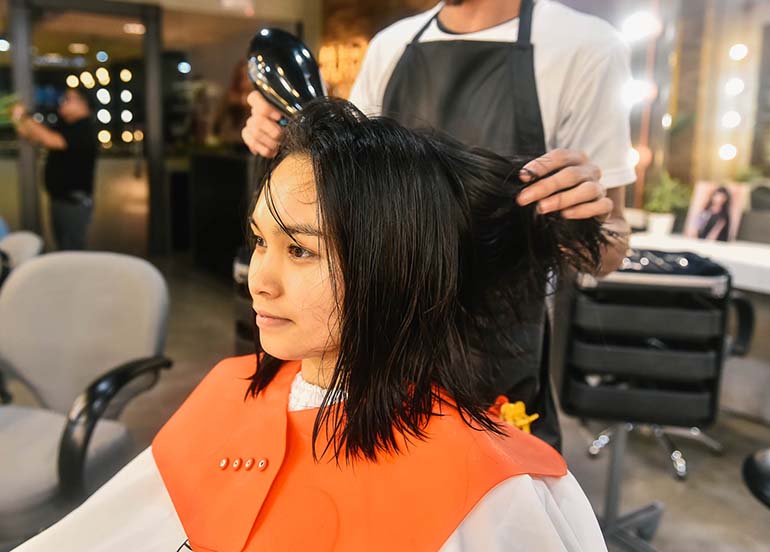 Check them out here
Avail a participating branches
Check out their Facebook page
View their Instagram account
Lipomelt Cavitation and Radiofrequency Slimming – Le Plaisir Spa
Price: ₱1,800 ₱900
We get a little sneak peek of Tai's fitness journey as she does squats to Buns of Steel in Cher's living room, but what if she could skip this entirely? Le Plaisir Spa's Lipmelt Cavitation and Radiofrequency Slimming uses non-invasive frequencies to lift skin and tighten.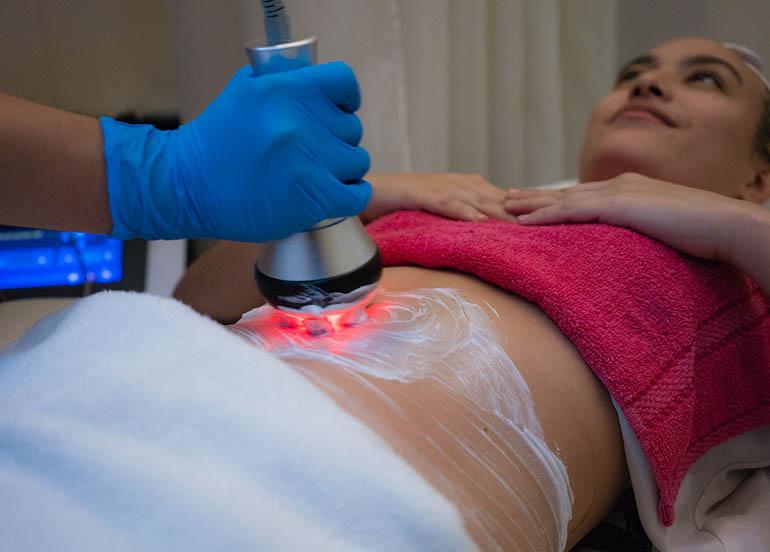 Check them out here
Check out their Facebook page
View their Instagram account
87-C V Luna Ave., Sikatuna Village, Quezon City
(0933) 822-5410; (0956) 325-5378
The Princess Diaries (2001)
Say it with me: Amelia Mignonette Thermopolis Renaldi, Princess of Genovia. Mia served as a gym class heroine for every girl going through her formative years in the 2000s, and the moment she stepped out of the car post-makeover, we all knew there was hope for us. Also worth noting: Mia's #flex when she had to take off her hat and unveil her new do was a mood.
Rebond & Protein Treatment with Haircut – Beauty Laundry
Price: ₱3,500 ₱2,500
There's no shame in wanting to change up your look and get straight hair, but proceed responsibly! No one wants damaged mane – get shiny and silky straight hair that will definitely turn heads with a rebonding and protein treatment session from Beauty Laundry!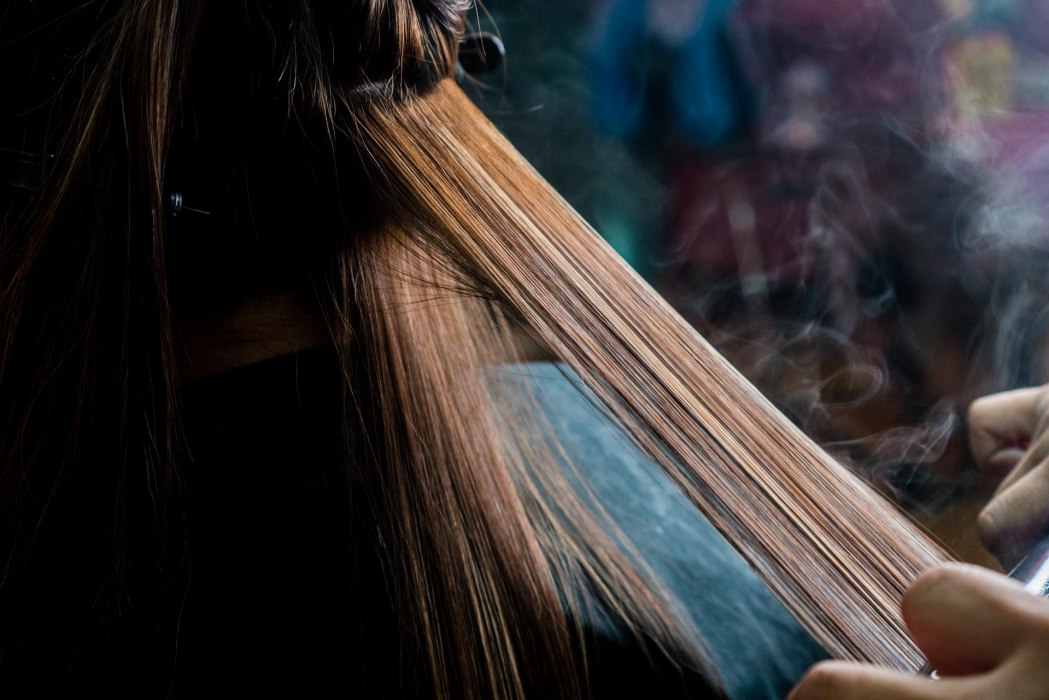 Check them out here
Check out their Facebook page
138 Timog Ave., Diliman, Quezon City
(02) 8283-3388; (0995) 642-7272
Kingsman: The Secret Service (2014)
When Kingsman came out in 2014, it soon became the millennial James Bond figure we never knew we needed. Setting a good example for anyone who thought gold chains were a good idea, Eggsy's rags-to-riches aesthetic brought back the dapper, bespoke look that only gentlemen are worthy of.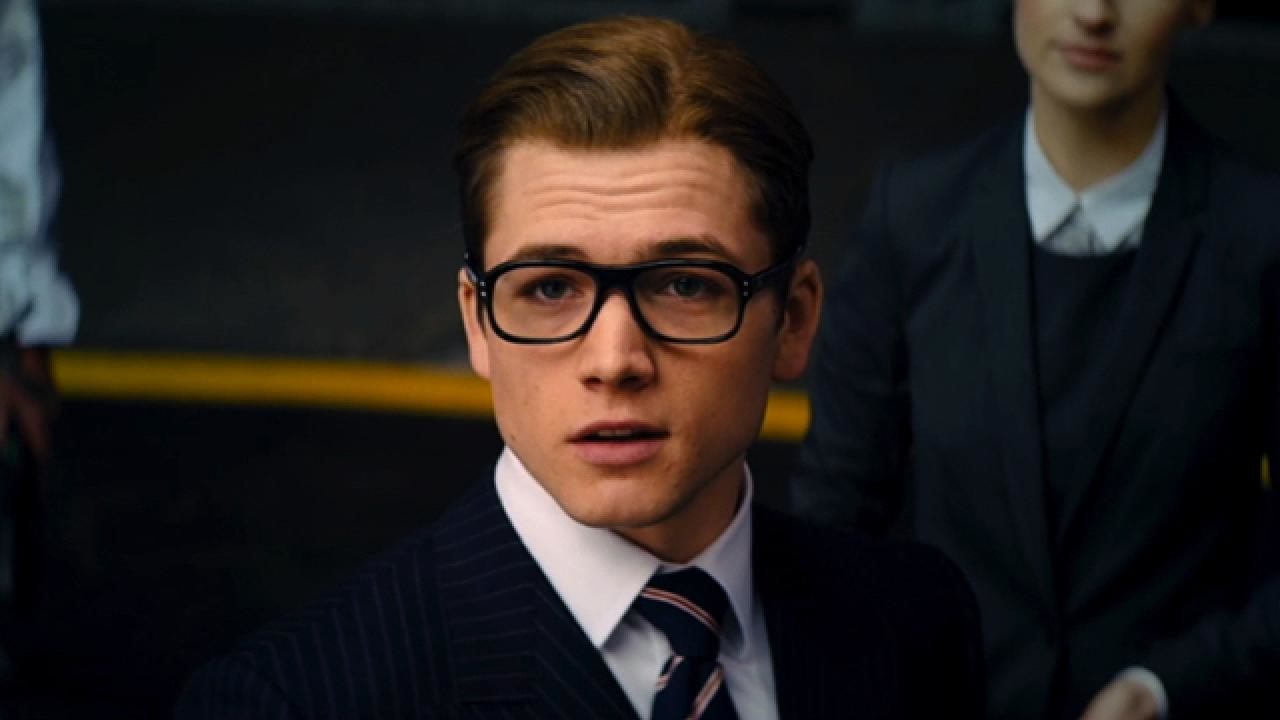 Look Cool, Feel Cool Package – Padrino's Way
Price: ₱1,050 ₱729
A man armed with a sharp haircut has nothing to fear. If that's good enough for spies, that's good enough for us normies. Padrino's knows the way to looking good and feeling even better. Enjoy their classic haircut along with a massage and rinse, hot towel service, extended massage, and full hair spa.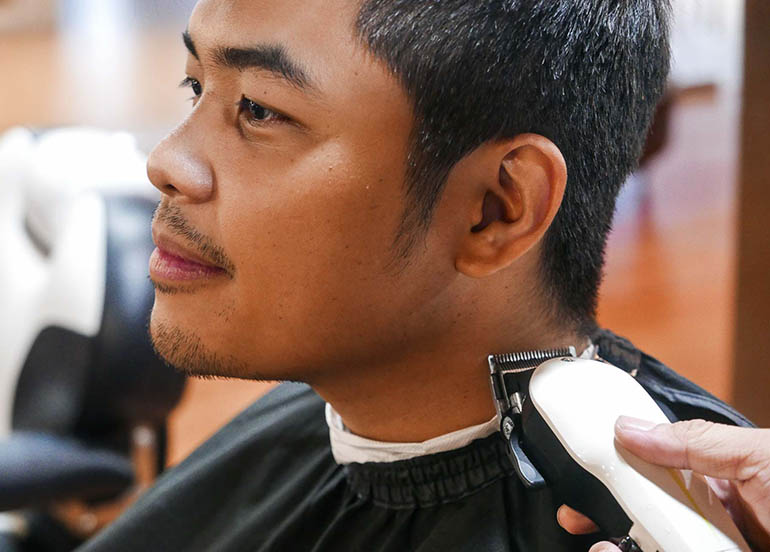 Check them out here
Check out their Facebook page
2/F Rockwell Business Center Sheridan, Highway Hills, Mandaluyong
(0927) 959-0838;(0999) 503-8482
Ready for the next step of your makeover? You can type in "NAILS" or "FACIALS" on the Booky app to discover the best places to get glammed up in Metro Manila.
We're more than just food at Booky and we're here to give you the lo-down on the best things to do and discover all over Metro Manila—food, fitness, beauty, and more. Download the Booky app for FREE to discover today's best idea.