Hair longer than ever? Hang in there!
It's been over a month of the community quarantine and if you're part of the majority who hasn't had a wax since then… read on!
When it comes to hair growth, it can be tempting to just shave it all off in this summer heat but before you give in, here are some tips that Lay Bare sent over so that the next time you get your wax, your skin will be smooth, soft, and will thank you greatly.
No to shaving!
Avoid shaving and those leave-on hair removal lotions because these will give you ingrown hairs! If you're also used to waxing, shaving these areas will damage the skin's texture… it's best to just let your hair grow so that once it's clear to get a wax, the wax will easily grip the hairs leaving you with smooth and hair-free skin.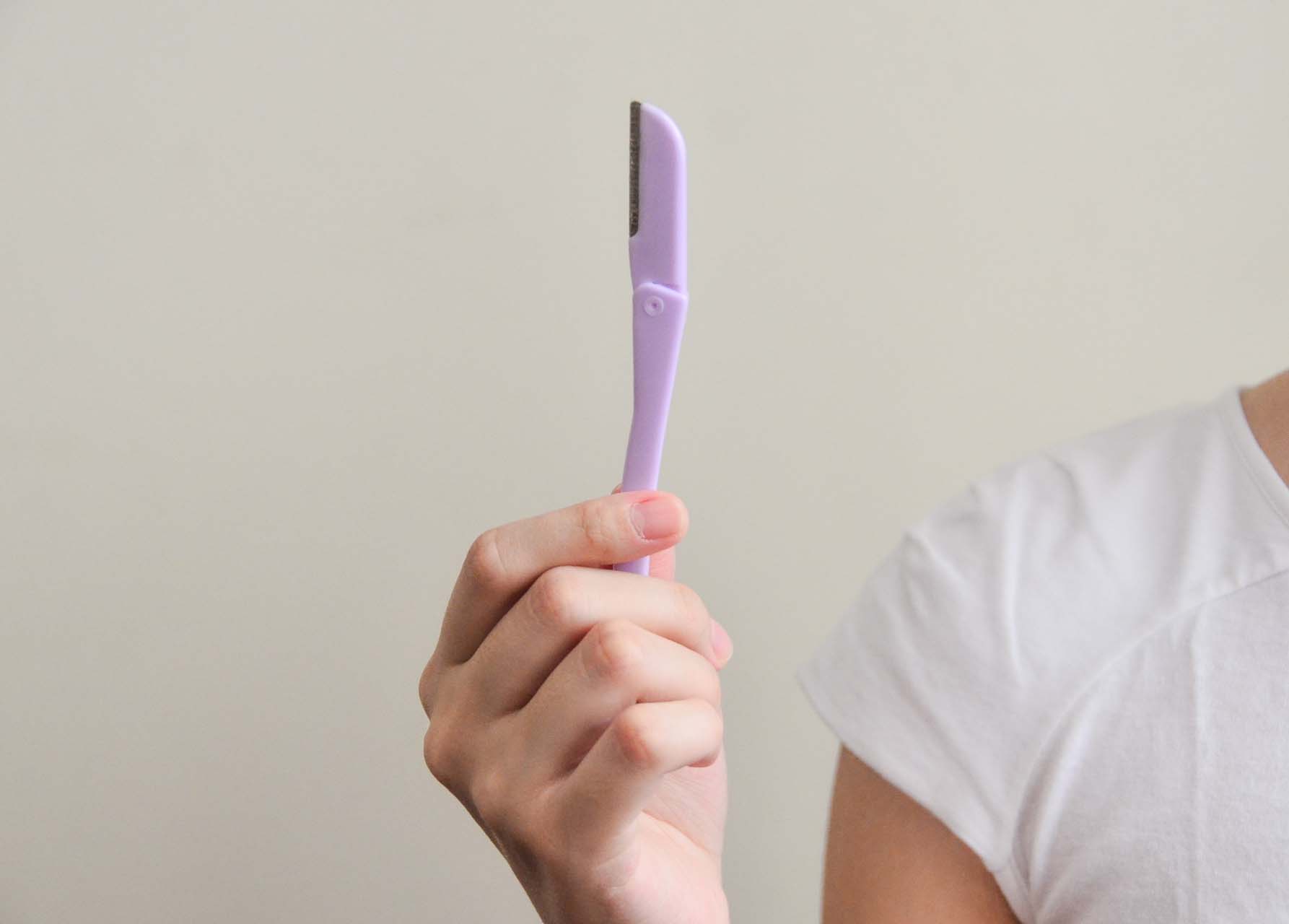 Don't DIY your ingrown hairs
We know… IT'S TEMPTING to just grab those tweezers and yank off those pesky ingrown hairs but please, as with pimples, don't touch them because they will cause infections and they usually leave scars; instead, exfoliate which brings us to the next tip.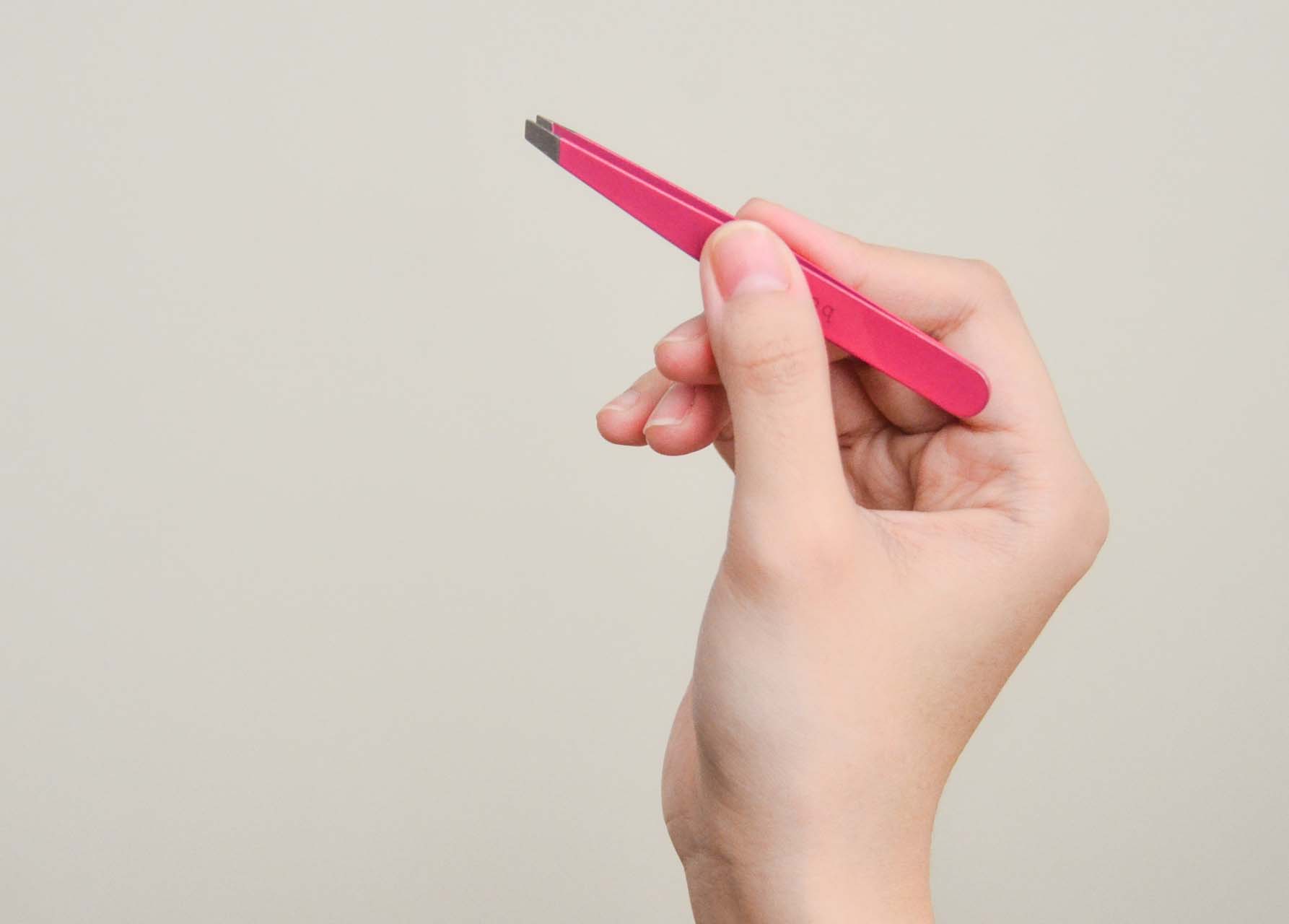 Exfoliate, exfoliate, exfoliate
Your waxing technician has probably told you in every one of your sessions to exfoliate your skin and this could not be said enough. While you're growing your hair, remember to exfoliate weekly because this helps to remove dead skin, making your skin softer and this also stimulates circulation.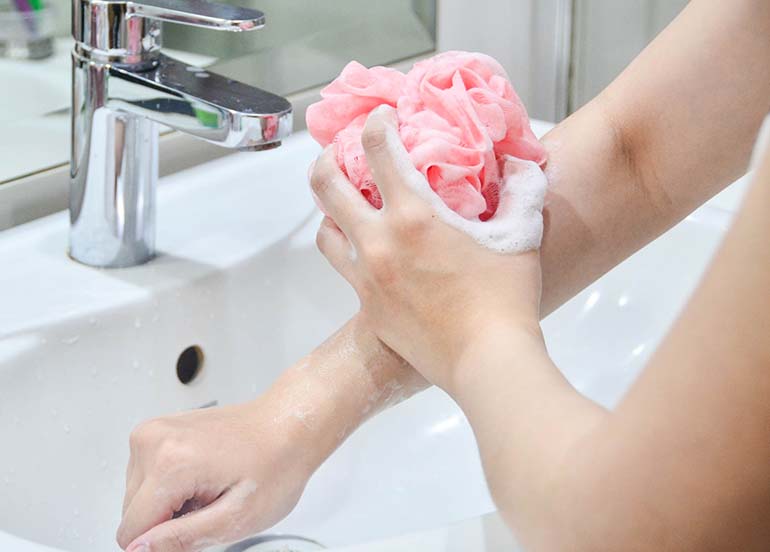 Moisturise even when it's humid!
We know how hot and humid our summers here in the PH can be but moisturising isn't only for the cold weather, my dears! Moisturising your skin helps it from becoming itchy from dryness and did you know that scars are less likely to form with healthy, moisturised skin?
Lay Bare also suggests that you can use lactic, glycolic, or salicylic acid before you moisturise so to help clean out your pores from dirt building up over time.
Be gentle
Lastly, always remember to use gentle and or natural soaps and deodorants especially for sensitive areas because chemicals that are too harsh will surely irritate your skin.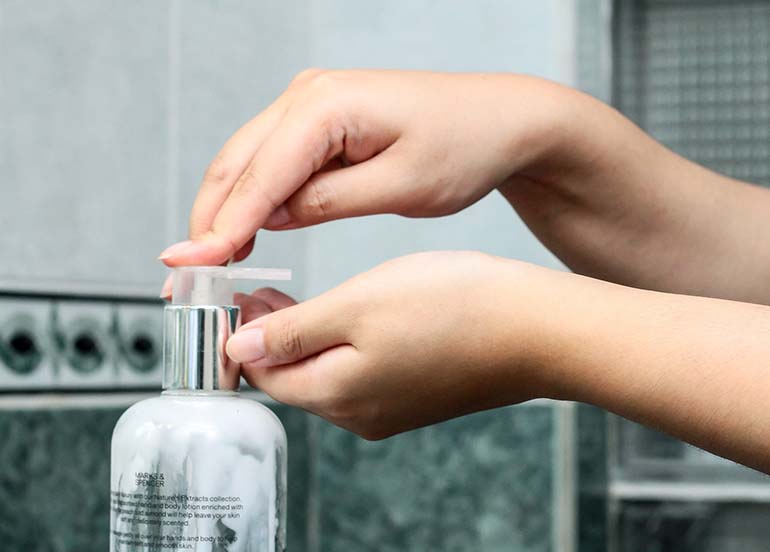 If you're planning on getting a Brazilian Wax when this quarantine is all over…
There's always a first time for everything and we can tell you that waxing sure does get easier when you've done it a couple of times.
Also read: 10 of the Most Loved Waxing Salons in Metro Manila
So take a deep breath in, deep breath out, just follow these tips and you're one step closer to a less painful and more hassle free Brazilian wax!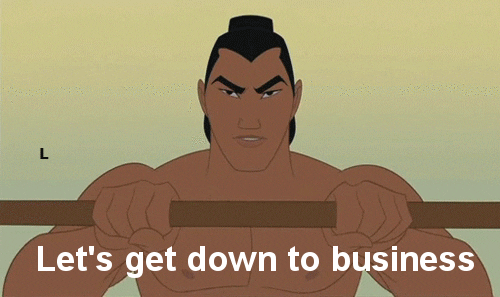 Prepping For Your Waxing Session
Just as much as you're mentally preparing yourself for that wax down there, it's equally important to prepare prior to your appointment.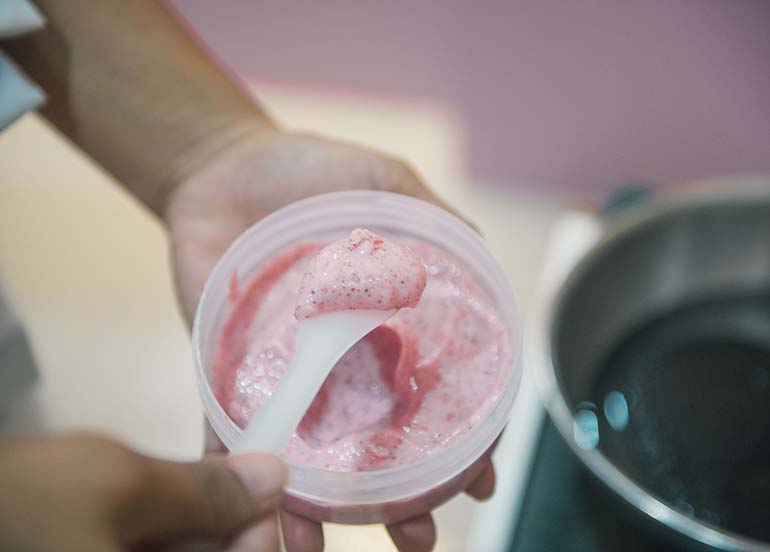 First thing's first, it's always a good idea to exfoliate a day before you get waxed. Exfoliation helps remove dead skin cells so the wax can get closer to your hair follicles therefore getting more hair to pull and less left behind (meaning less tweezer time).
Insider tip: It's helpful to note that your hair will grow back in around 3-4 weeks, so plan those beach trips accordingly!
You'd also want to avoid lotions and oils prior to your appointment because these will make it difficult for the wax to adhere to the hair.
It's also best to wear loose bottoms on the day of your wax because the last thing you want is your clothing to rub on your freshly waxed and sensitive skin, you need to give it some air!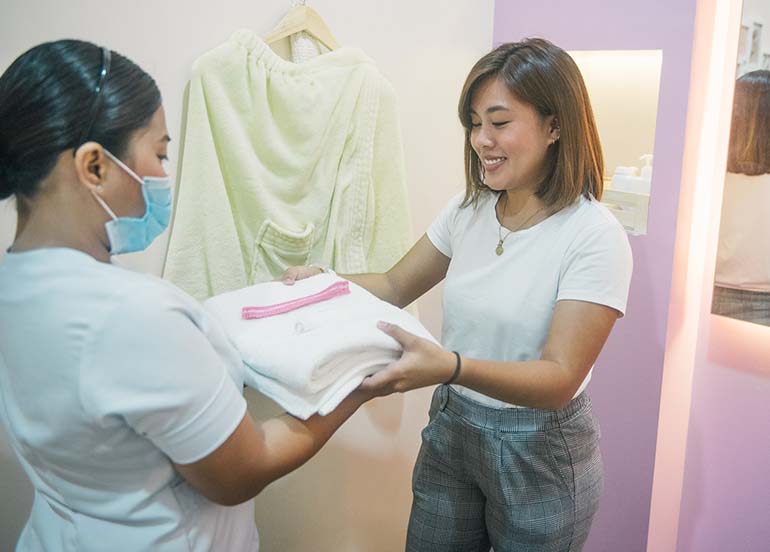 Lastly, bring extra underwear because your skin will be extra sensitive and the last thing it wants is to be in the same underwear you've been wearing all day.
During the waxing session
If it's your first time, it's normal to be conscious but remember, waxing technicians are not new to any of these procedures so you can relax! The best ones will ask you to take a deep breath in right before they pull off the wax then breathe out just after she does then presses on your skin gently to minimise the pain.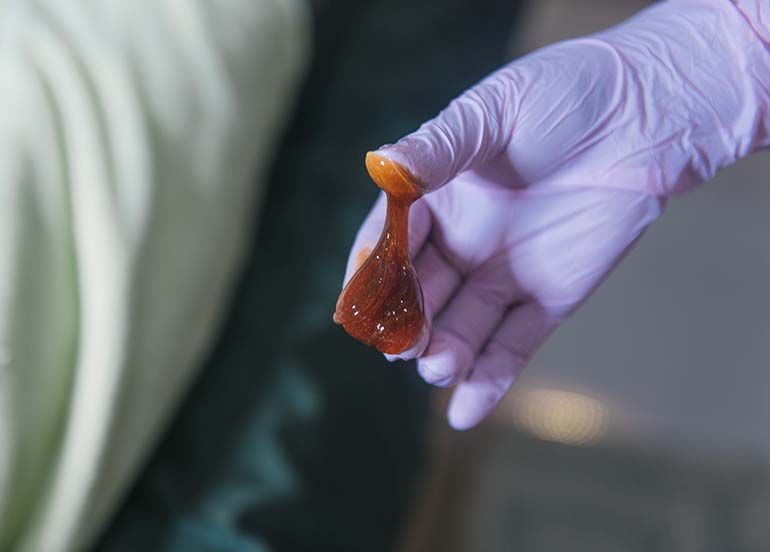 They'll also do these pulls by small batches for a more thorough (and definitely less painful!) wax.
Many waxing salons also offer stress balls for you to squeeze on so don't be shy to ask for one if you need it!
Aftercare
Do not ever shower right after getting a wax, this should be done prior. Again, the skin is very sensitive after a good waxing session so it can easily get irritated. This also applies to activities that'll make you sweat such as sports and exercise.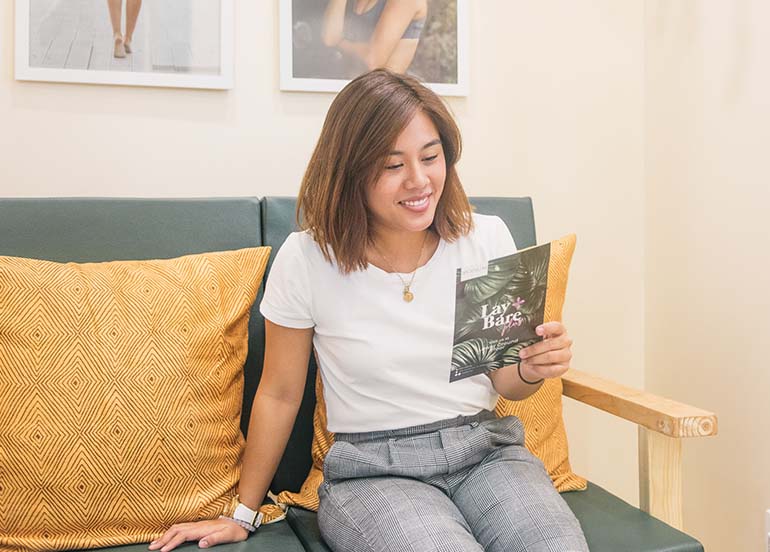 With that said, exfoliation should also be avoided for at least 48 hours after the wax. Afterwards, exfoliation should be done every other day to avoid ingrown hairs.
Ready for a Brazilian Wax? You might want to check out the all new Lay Bare Plus!
MANDALUYONG
A new extension of your favourite waxing salon, Lay Bare has branched out to even more beauty services in their all new, Lay Bare Plus!
You could still enjoy their signature (and oh so affordable) waxing services but there are also other treatments you could have done such as skin lightening and eyebrow grooming!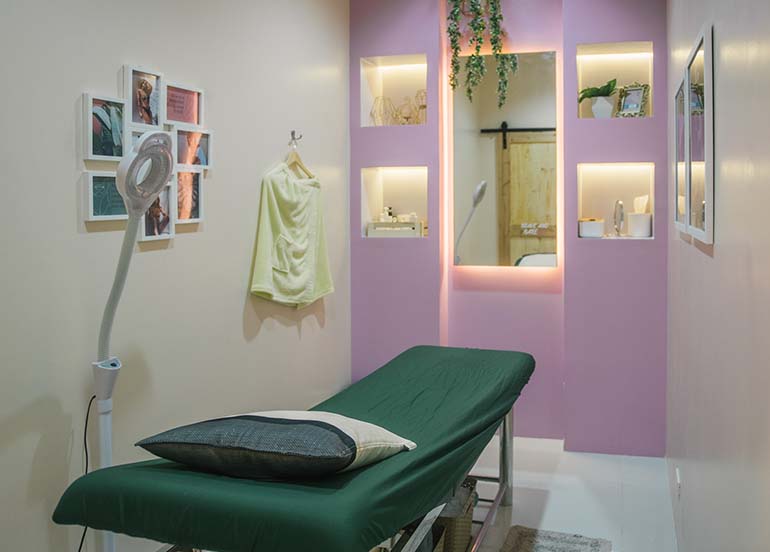 Even better news? You could avail exclusive offers from Lay Bare Plus with the Booky app! Check them out below.
Hair Removal Package
Visit Lay Bare Plus today and start your journey to becoming truly hair-free! Try out a thorough Brazilian, underarms and full legs waxing package, a safe and effective hair removal treatment that will eliminate unwanted hair! Complete with an eyebrow threading service that will shape and style your eyebrows.
Price: ₱1,660 ₱1,162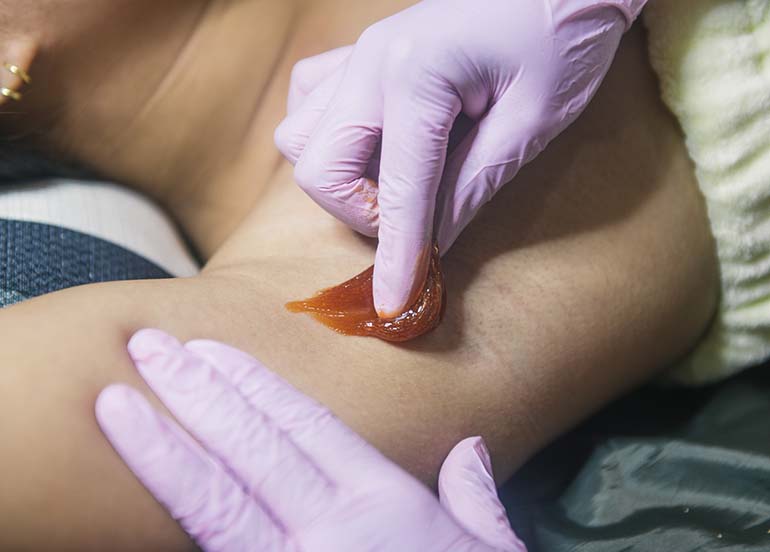 Skin Exfoliation
Smooth out your rough spots with a full body scrub at Lay Bare Plus! This complete exfoliation treatment will clear your dead skin cells, even out your skin tone, and keep your skin soft, supple, and hydrated!
Price: ₱750 ₱525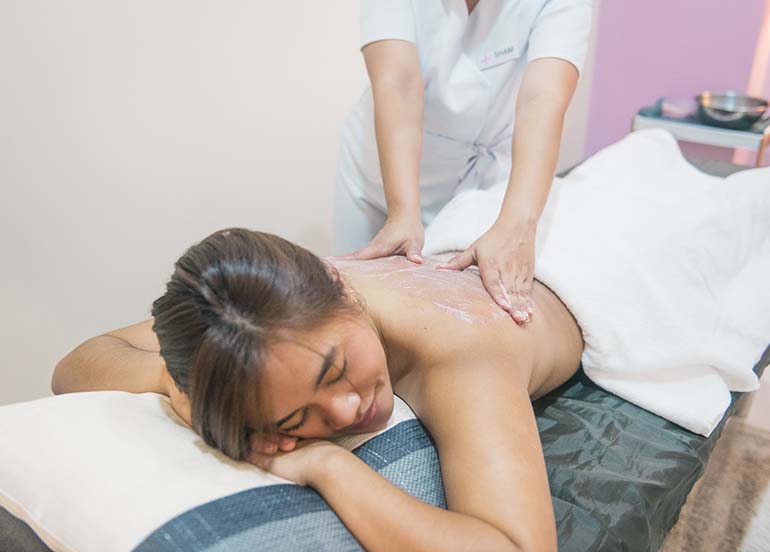 Skin Lightening for Buttocks
Be brave and bare it all with Lay Bare Plus! Try out Lay Bare Plus' butt lightening treatment, a safe and non-invasive procedure suited for all skin types! It makes use of all natural products that smoothens and lightens dark areas and blemishes on your buttocks.
Price: ₱1,400 ₱980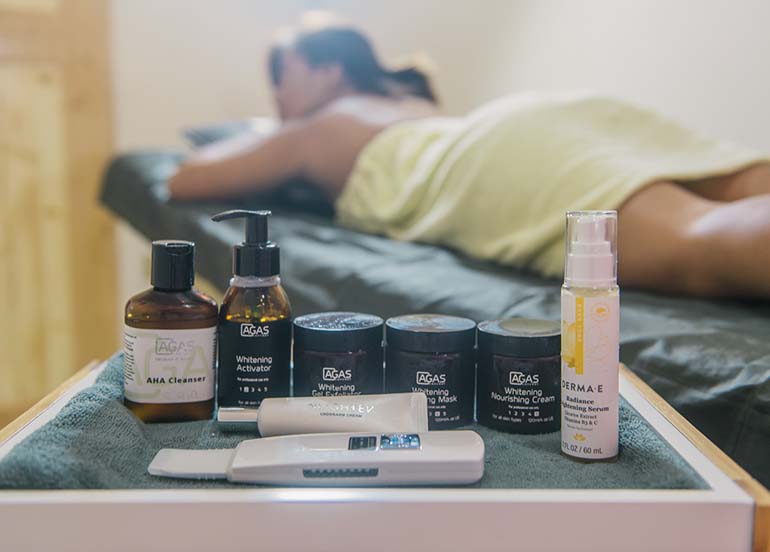 Skin Lightening for Bikini Line
Show off your bikini body with a skin lightening treatment for your bikini line at Lay Bare Plus! Their expert beauticians will use only all-natural ingredients, which smoothen and whiten your skin while avoiding stubborn razor burns!
Price: ₱1,400 ₱980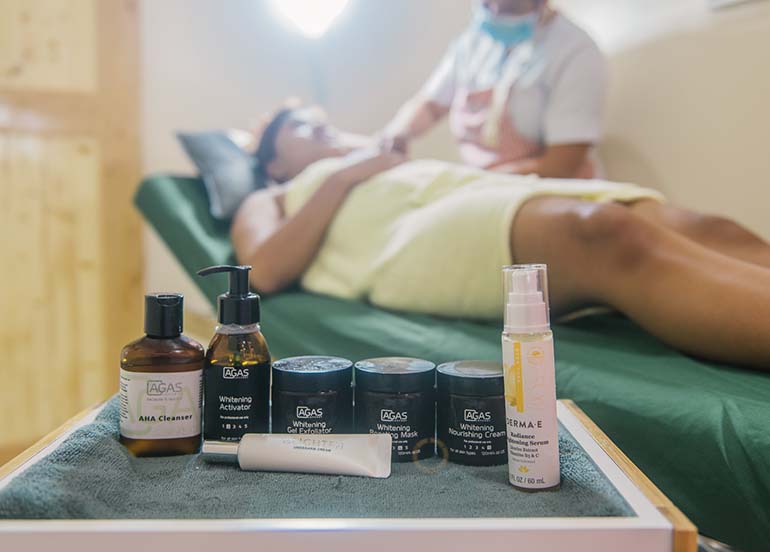 Check them out here
View their Instagram account
LG/F The Podium, 12 ADB Ave., Ortigas, Mandaluyong
(0927) 172-5705
Download the Booky app and enjoy even more amazing offers and discounts from your favourite spots all over the Metro! Whether it be food, fitness, or beauty, we got you!