You're going to lava these!
Believe it or not, lava cakes started as an accident that came from an undercooked chocolate cake with a runny, liquid center! The anticipation is built up from the moment it touches the table all the way to that first slice and drip of runny lava. It is best served warm, topped off with ice cream on top, for that interesting balance of texture and flavor to our ever-biased palate.
Because this magnificent dessert has gained a lot of attraction and popularity, many restaurants and cafes have been giving it their own unique, twist. Brace yourselves, because once again, we've curated a list of some of the most explosive and ridiculously good lava cakes in the metro.
Cirkulo Restaurant serves classic and contemporary Spanish cuisine by Chef J. Gamboa and Malu G. Lindo. They first opened their doors to the public in 1995 and since then, their Warm Chocolate Truffle Cake with Liquid Center served with homemade Mantecado Ice Cream has been a guest favorite.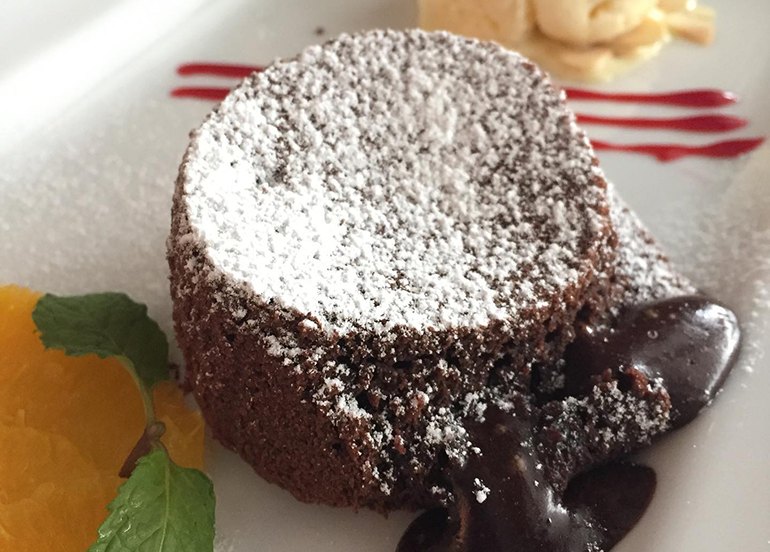 View their Facebook page
View their Instagram account

Single Origin is an all-day breakfast cafe that also serves great wine and craft beer. One of their best-selling desserts is the Cappuccino Lava Cake, made of baked molten Belgian dark chocolate with a hint of espresso, served with Vanilla ice cream.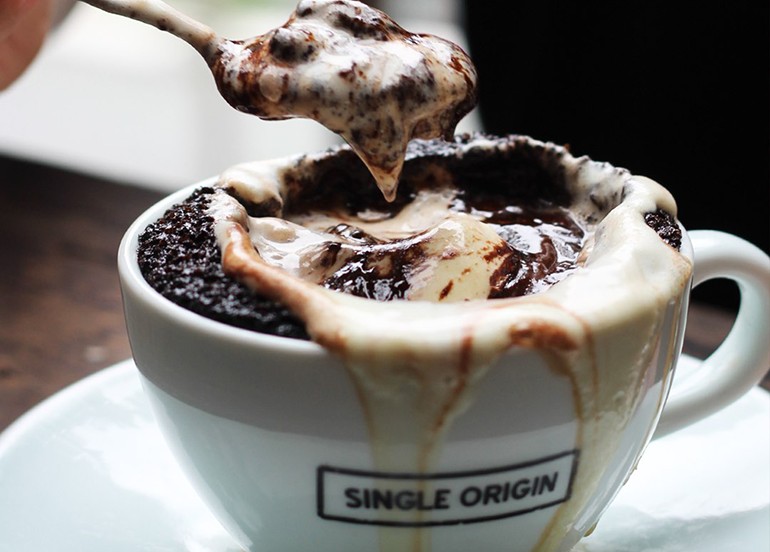 View menu
View their Instagram account
2/F C3 Bonifacio High Street Central, 7th Avenue cor. 30th St, Fort Bonifacio, Taguig
(02) 894-4042
Half-baked Chocolate Lava Cake – Ooma
Ooma, a wordplay from the word, 'Uma', which means good in Japanese, is a modern Japanese restaurant that promises excellence and affordability. They are most known for their crab taco-maki, hangar steak, and uni udon for mains, but for dessert, the Half-Baked Chocolate Lava Cake is a sure hit and a definite must order.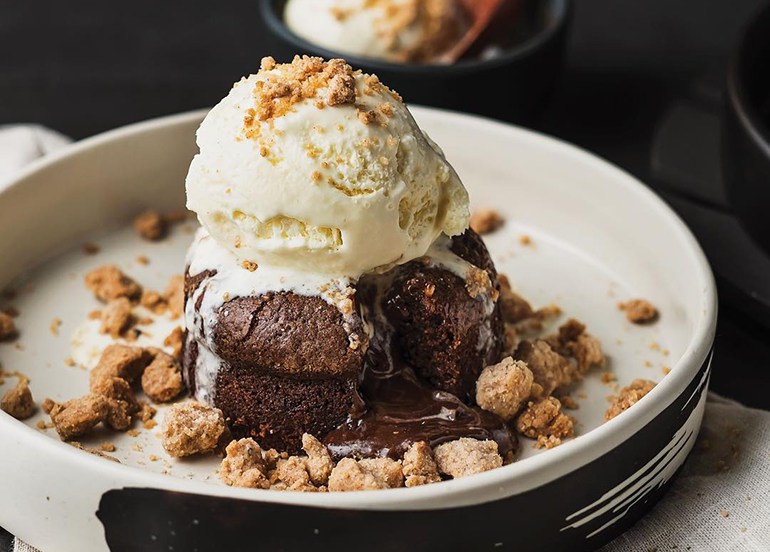 View menu
View all branches
View their Facebook page
View their Instagram account
Molten Chocolate Cake – Chili's
Most of the lava cake fanatics have heard and tried Chili's very own, Molten Chocolate Cake. Topped with Vanilla ice cream and a hardened, crunchy chocolate shell, this dessert will definitely end your meal right.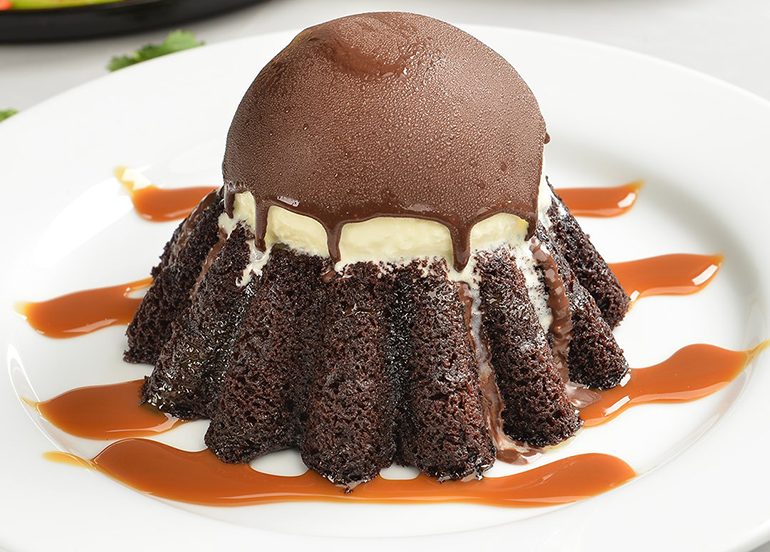 View menu
View all branches
View their Facebook page
View their Instagram account
Specializing in handcrafted beverages, cakes, and gelatos as well as serving all-day breakfast dishes, Afters Espresso & Desserts no doubt brings it when it comes to desserts. If you're looking for a lava cake, avail of their Molten Lava Cake which is a Chocolate Lava Cake topped with a scoop of gelato in a Belgian chocolate shell.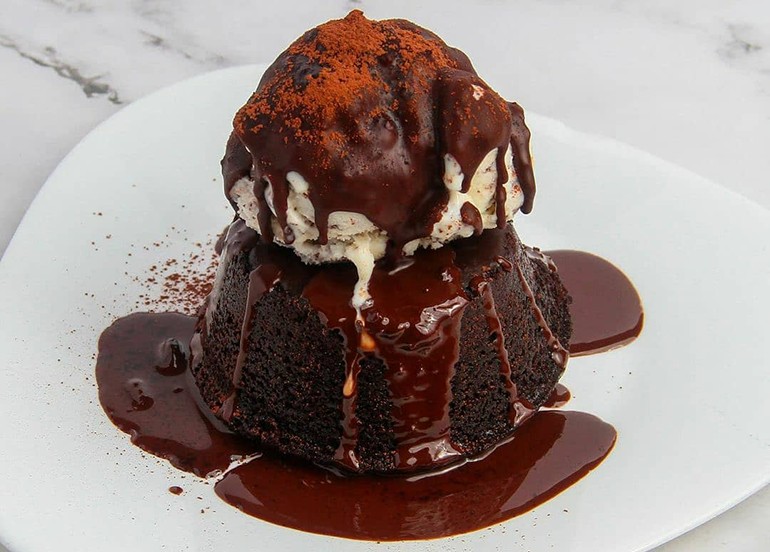 View menu
View their Instagram
20 Lansbergh Place, Tomas Morato Ave cor Scout Castor St, Diliman, Quezon City
(02) 441-8818
Matcha/Chocolate Lava Cake – Tsujiri
A Japanese matcha brand from Uji Kyoto, Tsujiri bravely and unapologetically offers all things green tea and matcha. They specialize in green tea drinks and are the pioneer in matcha-infused desserts – from ice cream to cakes and pastries.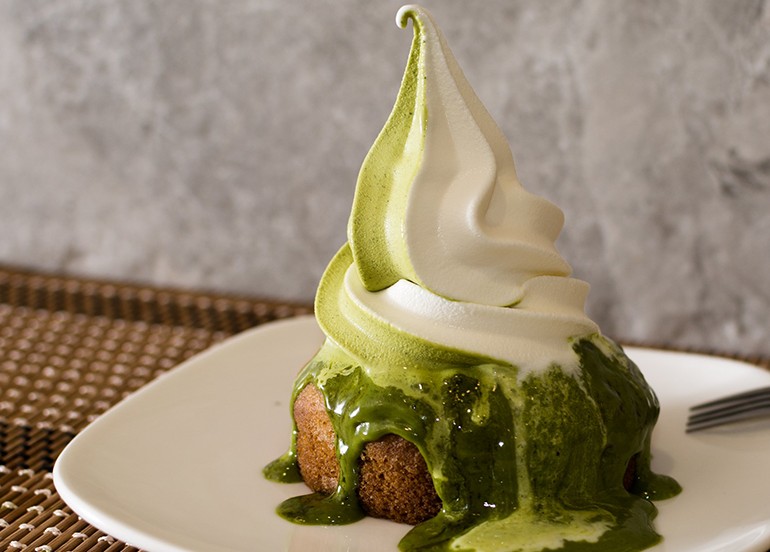 View menu
View their Facebook page
View their Instagram account
View all branches
A French artisan boulangerie that's best known for serving freshly baked bread, Eric Kayser also offers cookies, pastries, and other forms of desserts such as their Chocolate Mi-Cuit.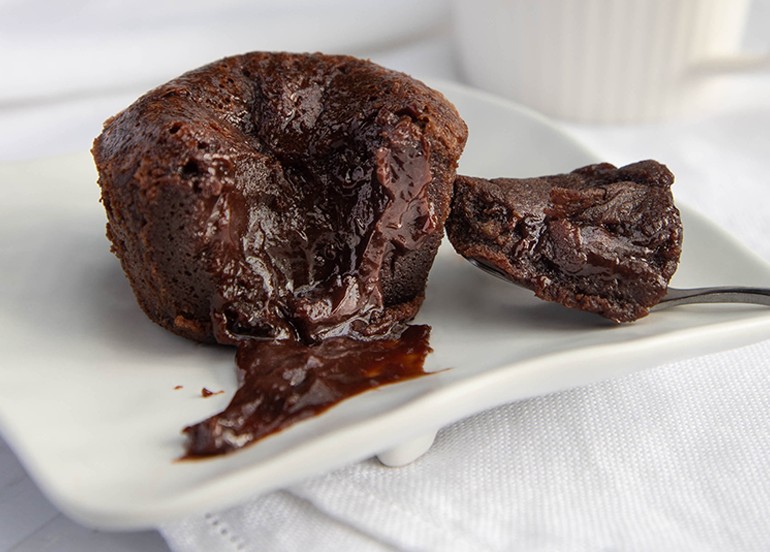 View menu
View their Facebook page
View their Instagram account
View branches
Pretty clear that we don't need any more convincing when it comes to Lava Cakes; it's spectacular serendipity, a fortunate accident, and we need to satisfy these cravings NOW.
Search for 'LAVA CAKES' or 'MOLTEN CAKES' in the Booky app to see the list of restaurants near you, serving this sinful, yet so good dessert. You're welcome.