Pastas and pizzas galore!
There's a lot of delicious food and cuisines out there, and Italian cuisine is pretty high on the list in terms of homey, comfort food, with delicious and fresh flavors. Whether it's pizza, pasta, bread, or others, Italian food is loved by all.
Everyone's got a take on Italian food and it can be hard to keep up with places opening left and right. Luckily, we've compiled together a list of the best places to get some Italian food in Manila.
Pasay
Owned by the couple behind Buona Vita, a popular Tuscan villa-inspired Italian restaurant in Alabang, Rossini will stand for Italian fine dining with a Mediterranean twist. The restaurant is named after an Italian composer and gourmand.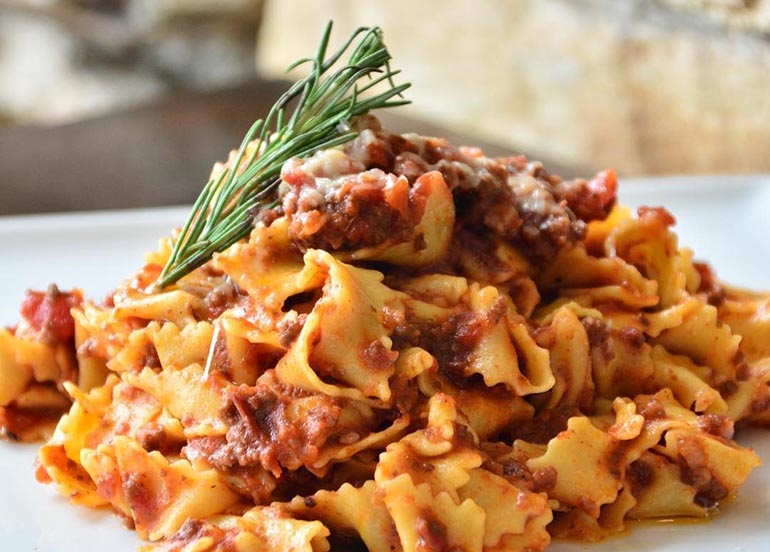 View menu
View their Instagram account
Level 2, S Maison, Conrad Manila, Seaside Boulevard cor Coral Way, Pasay
(02) 8800-8061; (0917) 546-4382
Taguig
Mamma Mia Ristorante E Bar is an Italian one-stop shop brought to you by the creators of Toni and Sergio Gastro Italiano. Serving a mix of traditional and modern Italian dishes that go with morning coffee or late-night drinks, they're bringing the Italian way to Manila where sitting at the table with your loved ones for hours is the norm. Their carbonara is to die for!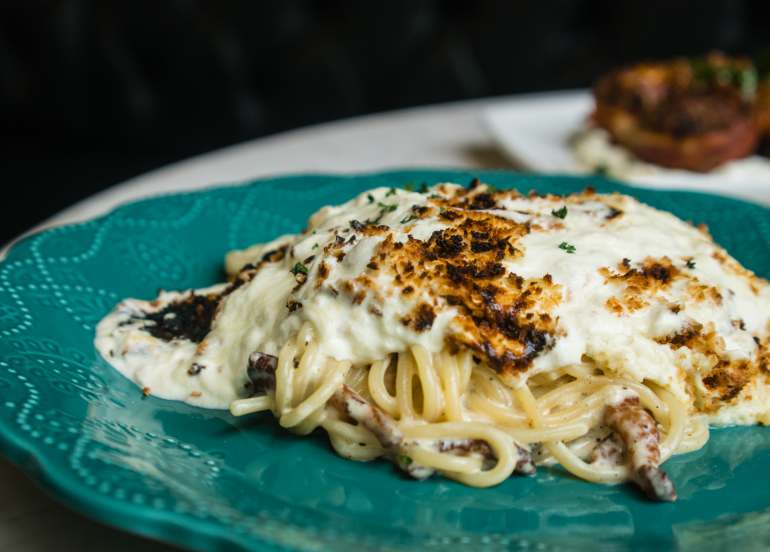 View menu
View their Instagram account
UG/F Uptown Mall, 36th Street cor 9th Avenue, Fort Bonifacio, Taguig
(02) 8541-8933; (0927) 297-8178
FOO'D is a Michelin-star contemporary restaurant that serves Italian dishes with a modern twist. It aims to provide quality Italian dining at an affordable price. Their 3-course menu starts at P800 only! Read our full feature here.
Fun Fact: 'Foo'd' is pronounced as /foo-dō/, similar to "foo-dough".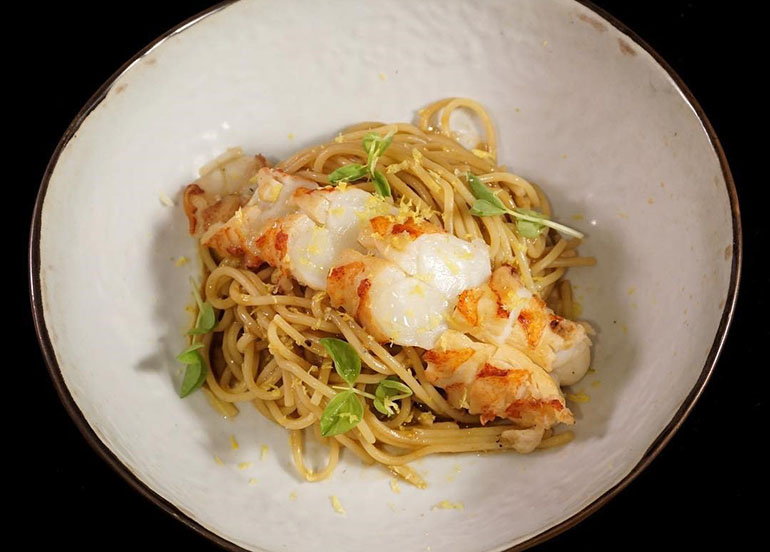 View menu
View their Instagram account
G/F Shangri-la Hotel at the Fort, 30th St corner 5th Ave, Fort Bonifacio, Taguig
(02) 7950-8492; (0917) 711-4469
Bringing authentic Italian cuisine to Metro Manila, Wildflour Italian takes elements of previous Wildflour restaurants and brings it to new heights!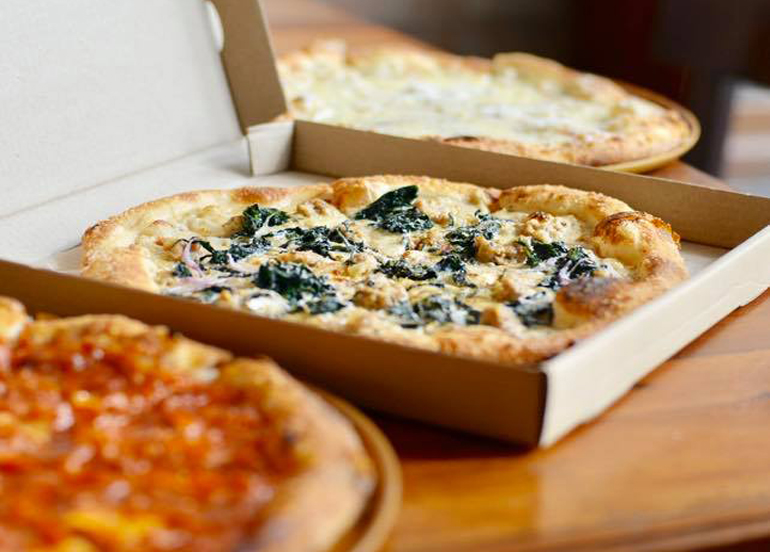 View menu
View their Facebook page
G/F The Finance Centre, 9th Ave cor 26th St, Fort Bonifacio, Taguig
(02) 8244-3930; (0917) 632-9384
Gran Caffe Lavena is a Venetian-inspired cafe along Venice Grand Canal in BGC that serves authentic Italian dishes, and beautiful pastries and desserts.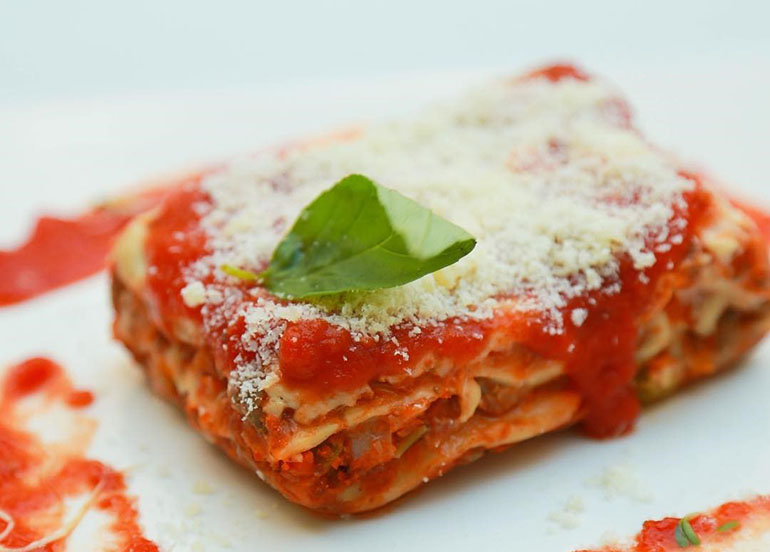 Reservations are accepted
View menu
View their Instagram account
Rialto Bridge, Venice Grand Canal, Upper McKinley Rd, McKinley Hill, Taguig
(0995) 455-7389
Salvatore Cuomo is a half Italian, half Japanese celebrity chef from Naples, Italy. This is his first restaurant in Manila and his first collaboration with coffee specialist, Paul Bassett from Australia. The restaurant specializes in pizza, pasta, and other Italian favorites.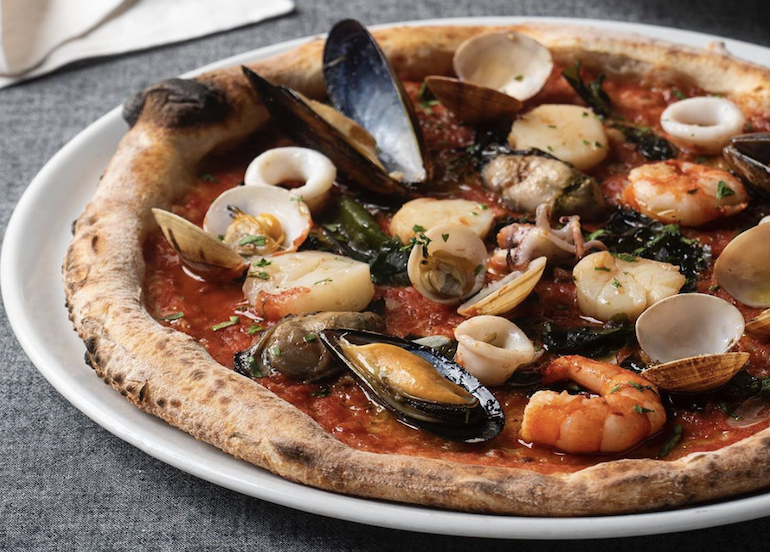 Reservations are accepted
View menu
View their Instagram account
G/F Uptown Parade, 9th Ave. cor 38th Street, Fort Bonifacio, Taguig
(02) 7946-3072; (02) 7946-3073
San Juan
Francesco's Kitchen is a traditional Italian restaurant serving regional cuisine with a selection of homemade pasta, brick-oven pizza, and more. Due to its situation in a residential area in San Juan, the bistro is highly underrated. For those looking for classic Italian dishes that are both familiar and new to their palates, we recommend the Ossobucco in Gremolada Con Fettuccine Alfredo, and the Ortolano pasta.
No reservations accepted
View menu
View their Instagram account
863 A. Mabini St, Addition Hills, San Juan
(02) 7946-3072; (02) 7946-3073
Makati
Serving fresh and faithful Italian food, a mano is a new addition to Rockwell's food scene that is perfect for both family gatherings and date nights. Their menu comprises of woodfire pizzas, pastas, steaks, and an incredible white truffle list!
View menu
View their Instagram account
View their Facebook page
UG/F Power Plant Mall, Rockwell Dr cor Estrella St, Makati
(0917) 552-6266
Featuring an all-Italian menu inspired by the Italian grandmother of executive chef, Juan Barcos. You can expect to enjoy a roster of traditional and home-style Italian dishes including pasta, pizzas, and Bistecca a la Fiorentina.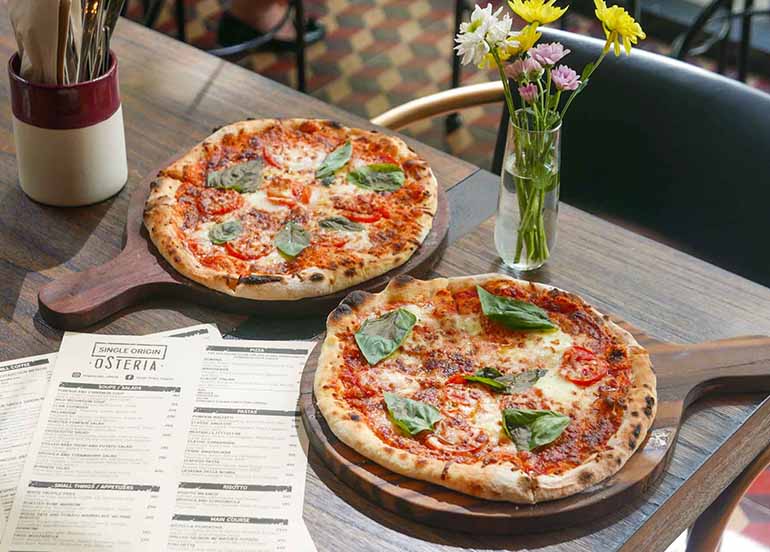 View menu
View their Instagram account
G/F G04 129 Frabelle Building Tordesillas cor Bautista St, Bel-Air, Makati
(0956) 301-5267
Trufa is a cozy and rustic Catalan-inspired pasta bar that creatively combines the best of Barcelona and Manila, a fusion of Spanish and Filipino cultures through the art of taste. Its concept revolves around building your own pasta from the choice of noodles, sauces, and toppings.
View menu
View their Instagram account
109 Esteban St., Planters Bldg, Unit A, Legaspi Village, Makati
(02) 8771-2581
Elbert's Pizzeria serves authentic wood-fired, Napoli-inspired pizza using only premium ingredients from Italy.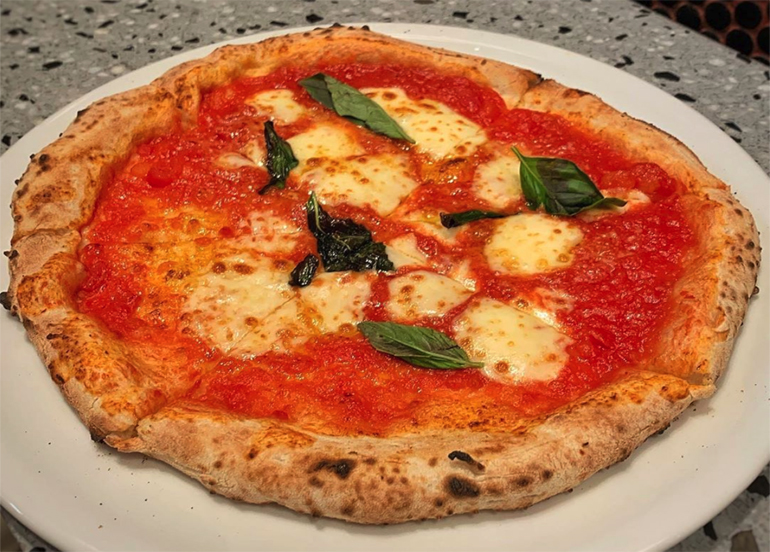 View menu
View their Facebook page
G/F V Corporate Centre, 125 L P Leviste St, Salcedo Village, Makati
(02) 7978-8325
Quezon City
La Spezia is an Italian hole-in-the-wall and one of Metro Manila's best new homegrown restaurants of 2016. It serves timeless pasta dishes and dessert standouts. They recently just launched new menu items including their now signature Italian donuts! Read more about their new dishes here.
View menu
View their Instagram account
90 Scout Dr Lascano St, Tomas Morato, Quezon City
(0917) 317-8992
Salta! by Pappare serves Italian roast chicken, ribs, pork chops, sausage and steak all cooked in their charcoal fired Rotisserie. They also serve their famous CRABonara, brick oven Neapolitan pizzas and giant sangrias.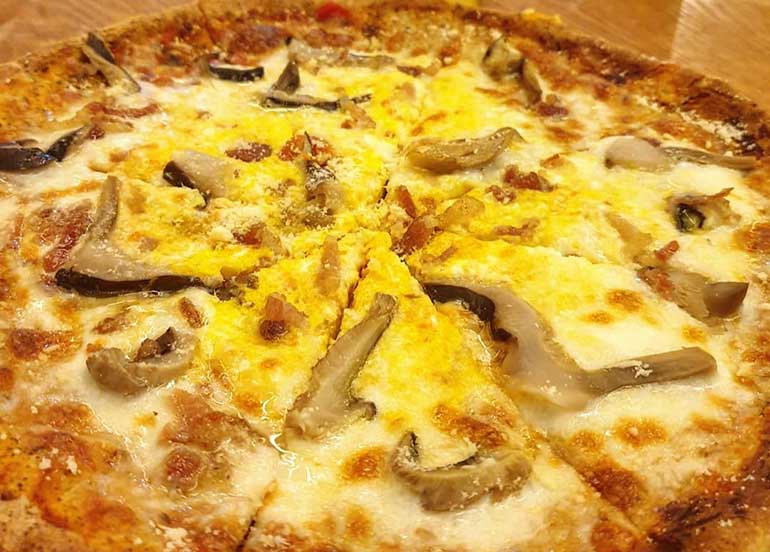 Insider tip: Get up to ₱300 off on your bill with Booky!
View menu
View their Instagram account
38 Mayaman St. UP Village, Diliman, Quezon City
(02) 8372-9177
Vitto's is a hole-in-the-wall Italian restaurant that offers fine wine sourced from all over the world, a great selection of tapas, pasta, pizza and more. Read our full post here.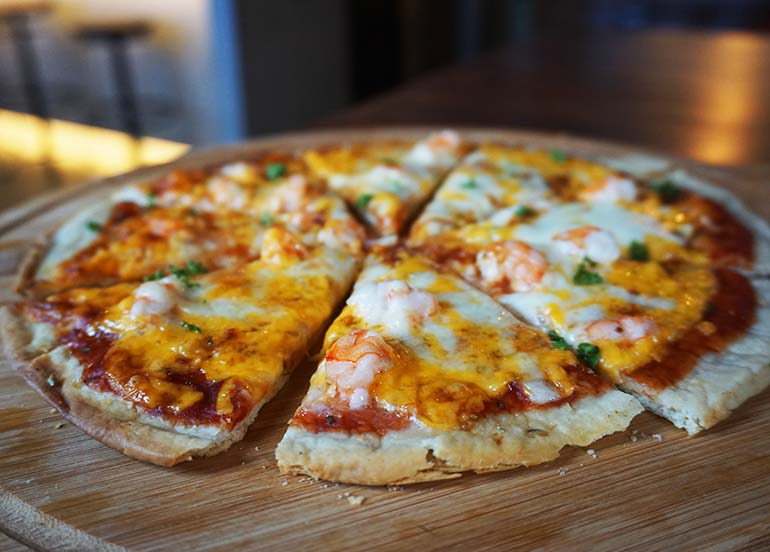 Reservations are accepted
View menu
View their Instagram account
#114 Scout Lozano Street cor Tomas Morato, Laging Handa, Quezon City
(0906) 136-1712
Pasig
The Happy Chef Restaurant serves authentic local and international (specifically Filipino and Italian) cuisines to the fast-paced and the well-traveled alike.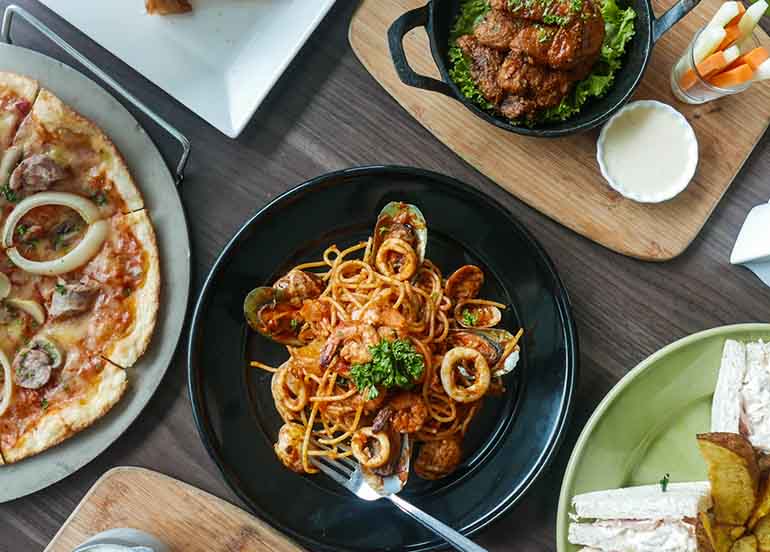 View menu
View their Instagram account
Linden Suites, Tower 1, 37 San Miguel Ave, Ugong, Pasig
(02) 8638-7878
Marikina
Fino Deli – Marikina Heights
"The first wine bar and delicatessen in Marikina City." Fino Deli brings rustic Italian and Spanish flare in an inviting and relaxed atmosphere. They serve wide variety of imported wines, cheeses and cold cuts.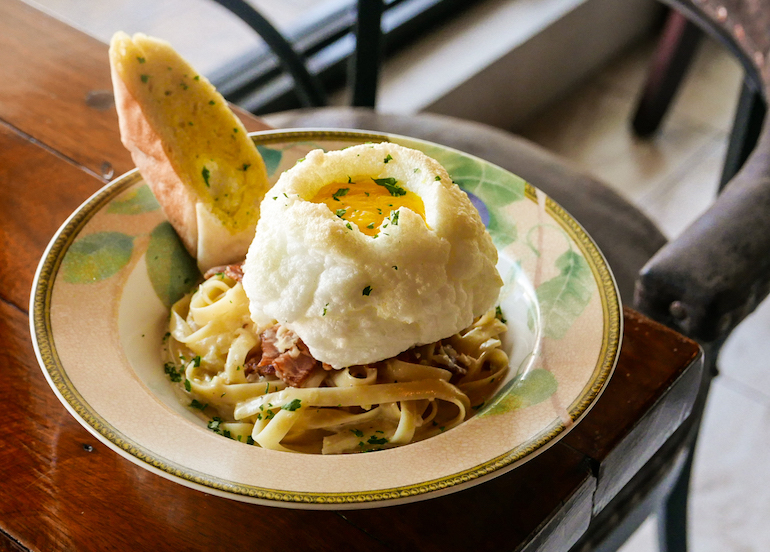 View menu
View their Instagram account
151 Dao St, Marikina Heights, Marikina
(0906) 388-4248
Alabang / Paranaque
Mona Lisa is a hidden Italian restaurant with an extensive menu where they have dishes to represent every region of Italy. It's for the lovebirds who want to transport to a romantic European City. It's not for the partners in crime up for a grittier date.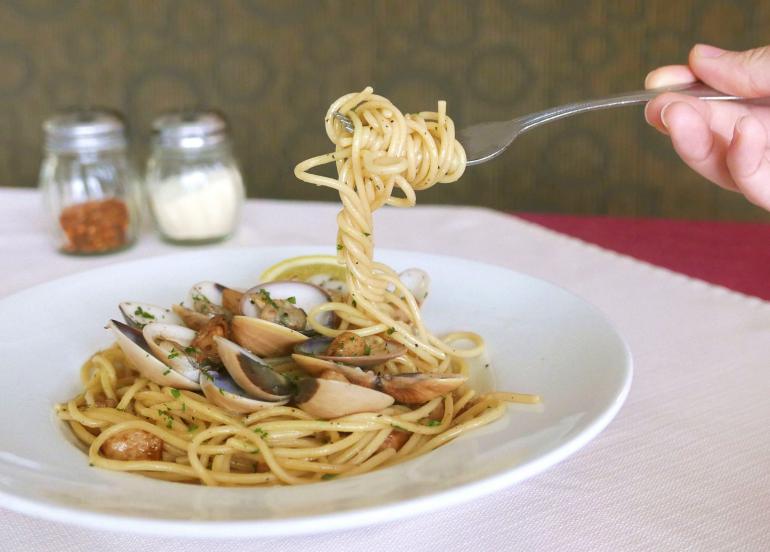 View menu
View their Instagram account
2/F The Commerce Center, Commerce Ave, Alabang, Muntinlupa
(02) 8556-0708
Trattoria Altrove offers authentic Italian dishes, with the signature brick oven wood fired pizza. They also serve Antipasti, Pasta, Risotto, Lasagna, several meaty dishes, home-made desserts. To round up a delicious meal, they offer several kinds of wines & liquors.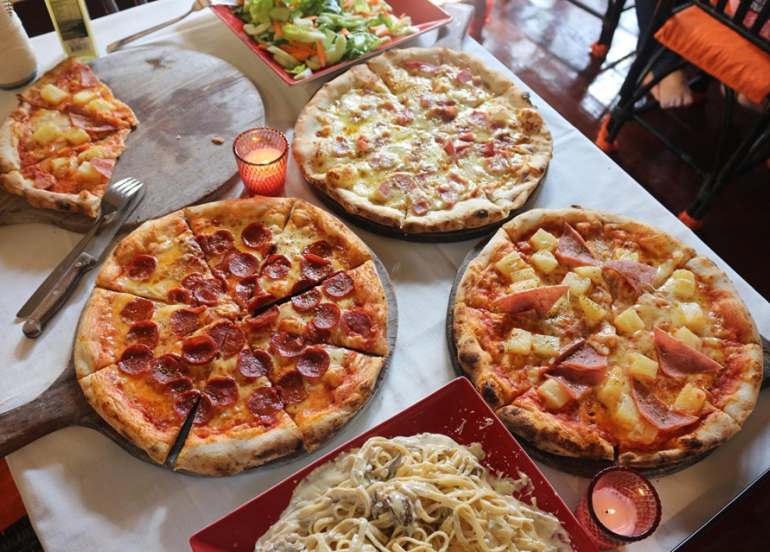 View menu
858 Tropical Ave, B.F. Homes, Parañaque
(02) 8776-4388
Around Metro Manila
Toni & Sergio is an Italian restaurant that offers a gastronomic feast of Italian and Spanish cuisines including pizza, pasta and tapas. The restaurant is from the same team behind Parmigiano.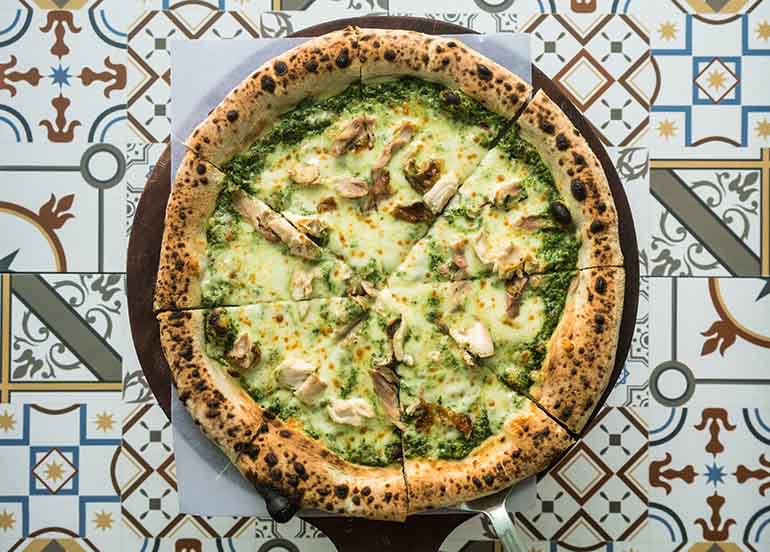 View menu
Claim at 2 branches
View their Instagram account
2/F Eastwood Mall, Libis, Quezon City
(0966) 714-3568
Authentic Italian cuisine done with homemade love and care has become the calling card of Mama Lou's Italian Kitchen.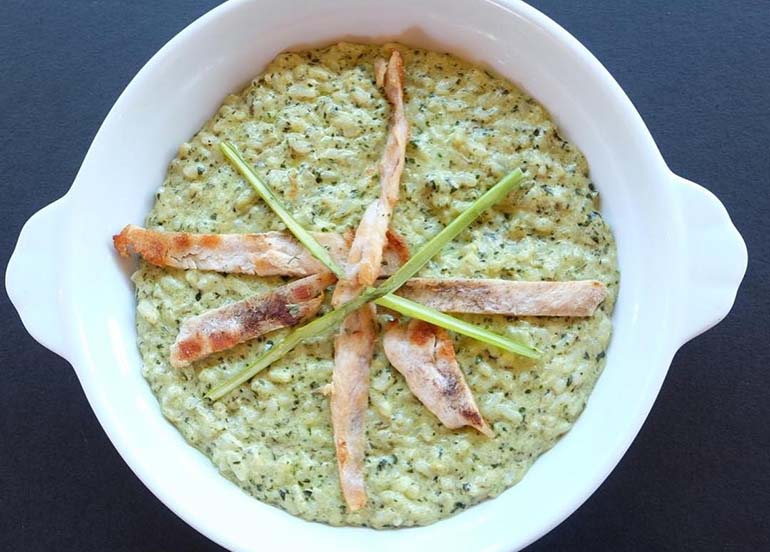 Nonna's – multiple branches
Nonna's Pasta & Pizzeria is an Italian restaurant that serves artisanal pastas & pizzas, made fresh daily.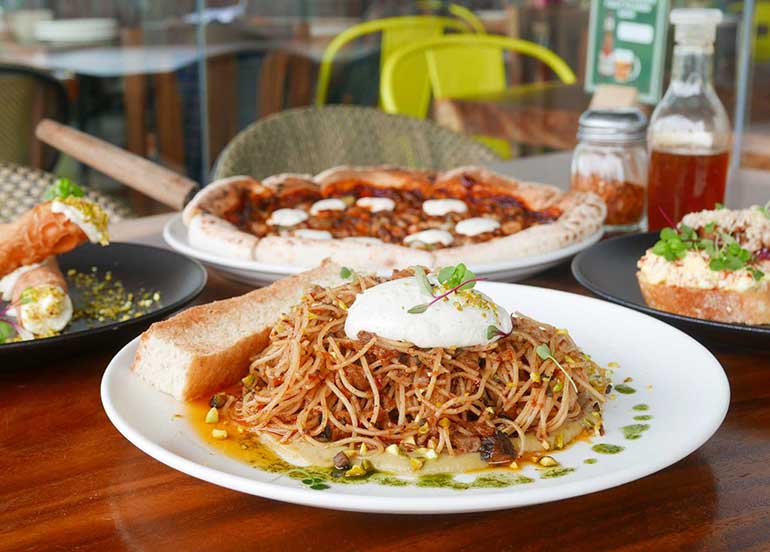 Motorino serves authentic Neapolitan Pizza made from the freshest and highest quality Italian ingredients and cooked to perfection in their domed wood fire oven. Rated "City's best pizza" by the NY Times.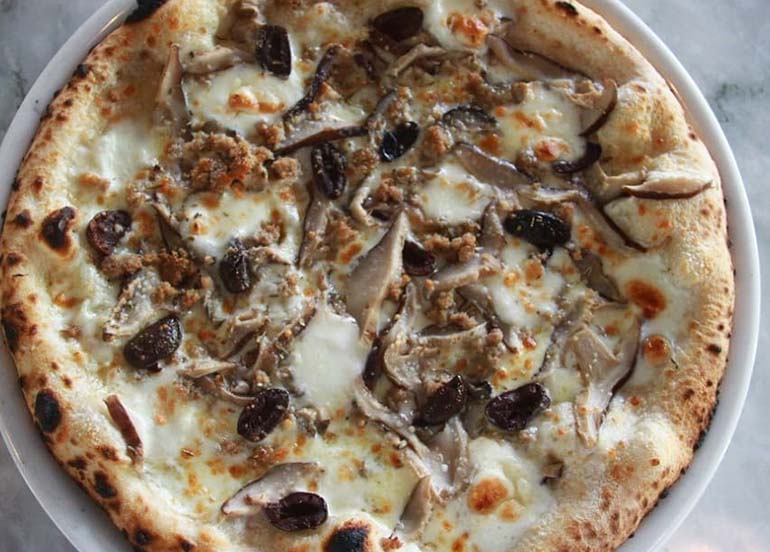 Parmigiano Ristorante Pizzeria serves authentic Italian cuisine offering a variety of delicious pizza, pasta, steaks, risotto, and more. Menu highlights include their Salmone Alla Griglia, Truffle Cream Risotto, and 6 Cheese Pizza.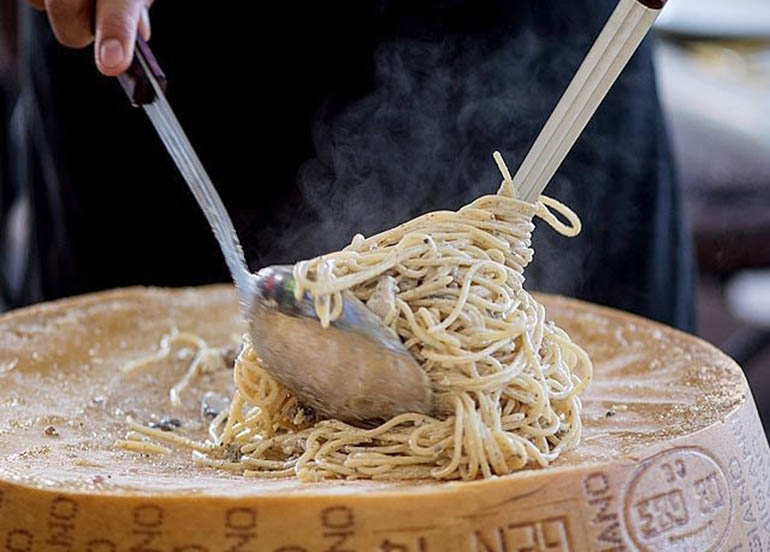 The Old Spaghetti House, also fondly called TOSH, is an Italian-inspired restaurant serving pasta dishes made from family recipes. Combining traditional ingredients with a dash of love you get from home-cooked meals, they serve everything spaghetti, entrees, and handcrafted pizza.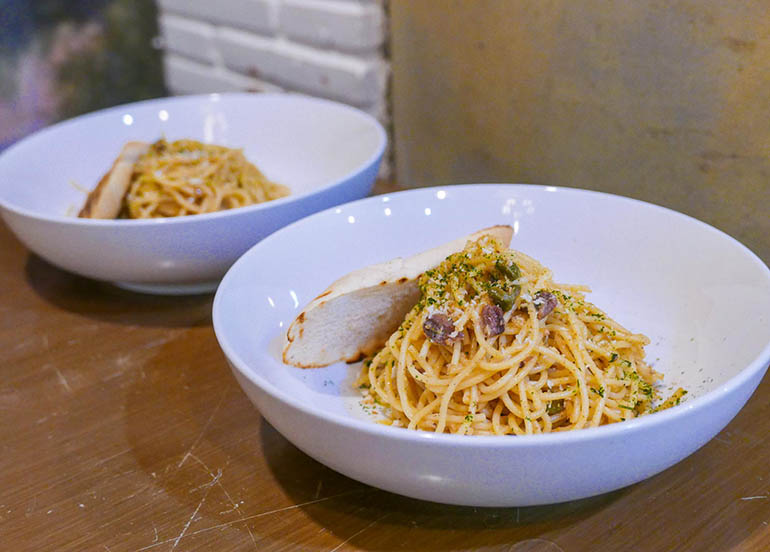 Cibo – multiple branches
Cibo is a local restaurant chain by Margarita Flores serving authentic Italian dishes that are tweaked to suit the Filipino palate. Cibo is Italian for 'food'.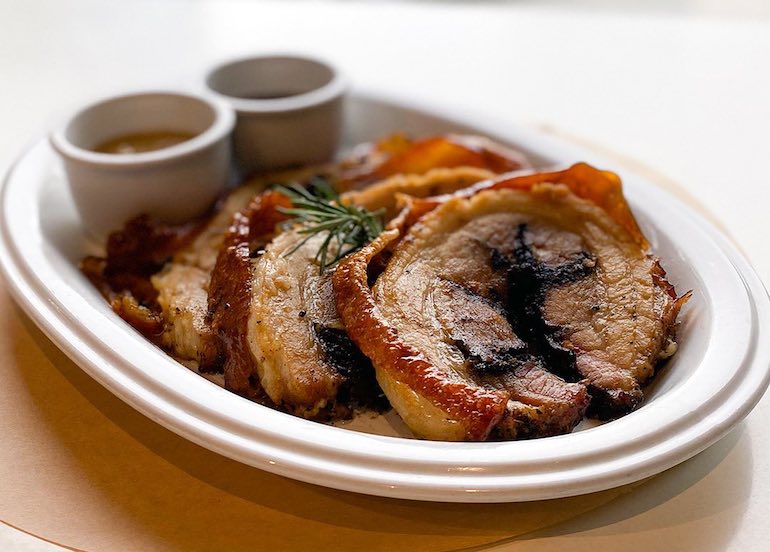 No reservations accepted
View menu
View all branches
View their Instagram account
Amici – multiple branches
Amici started off as a friendly neighborhood canteen headed by an Italian priest. From Italian coffee and gelato, they delved into wood-fire oven baked pizzas and homemade pastas. Word got out that this small canteen was serving authentic Italian food and the rest is history. Today, Amici is a well-known Italian favorite for many families.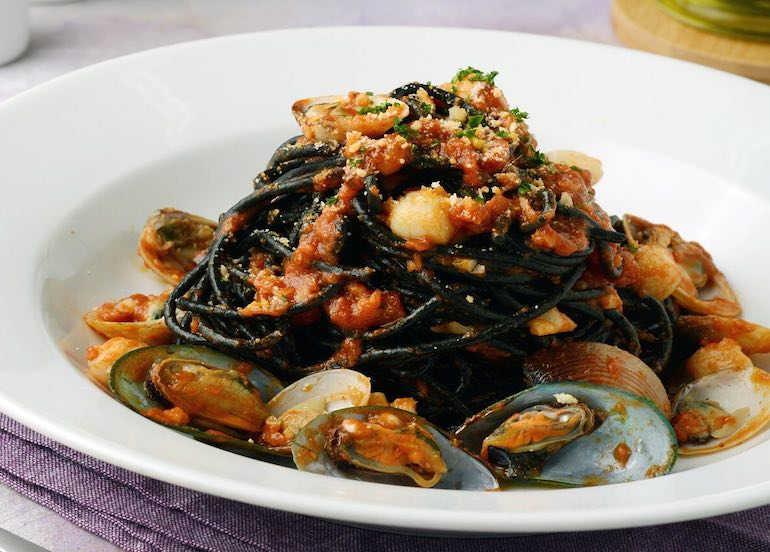 Reservations are accepted
View menu
View all branches
View their Instagram account
For more restaurants like these, simply search for 'ITALIAN' on the Booky app to view the complete list of Italian restaurants all over the metro.
If you still haven't, download Booky for free on iOS and Android and enjoy the convenience of searching and booking restaurants offline.