And it's first come, first serve!
Animal style, a not-so-secret-menu, and a really simple main menu consisting of french fries and fresh burgers . . . sound familiar? If you've been to the States, then some of these words will surely ring a bell and remind you of none other than In-N-Out Burger, a famous burger joint known for its food and service.
Also check out: Best Burgers for Every Budget
If you know their history, you must be aware that they're not keen on franchising. So, the only way you can get a taste of their menu items is when you travel or when someone brings you a burger or two. And for those who want to give their burgers a try ASAP but can't travel to the U.S., good news!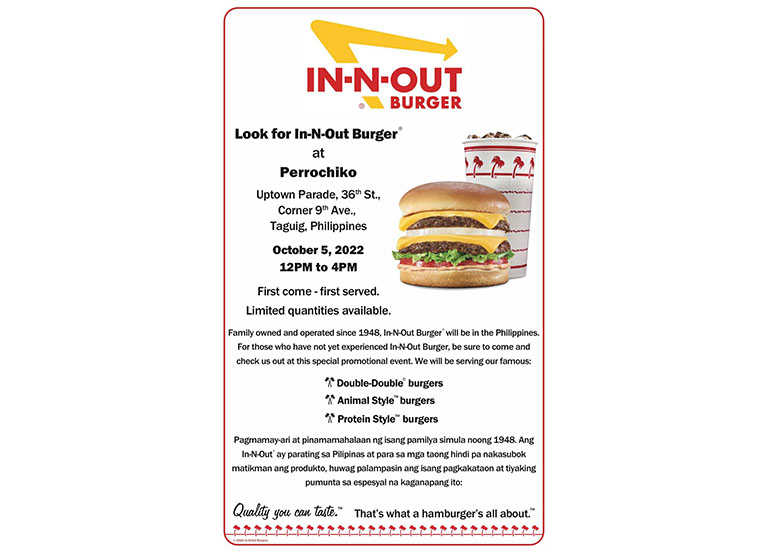 In-N-Out is making a return at Perrochiko in Taguig on October 5 from 12 PM to 4 PM.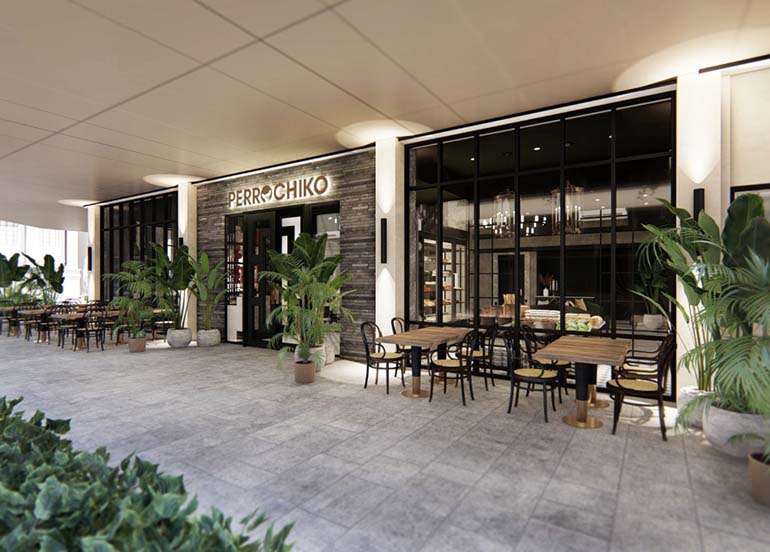 And they shall be serving their famous Double-Double burgers, Animal Style burgers, and Protein Style burgers.
Now that you know, don't forget to set that alarm and be there early because it's on a first-come, first-serve basis.
For more updates on everything trending and delicious with food, don't forget to follow our social media pages.
View our website
View our Facebook page
View our Instagram account
View our Twitter account