This may be Baguio's best hidden gem.
Over the years, Baguio remains to be one of our favorites escapes from every day. Not only does it free us from the sweltering heat of the metro, but it also gives us a sense of wonder with the underlying history and culture it holds. But of course, what better way to know a place fully than by immersing yourself in its art and eating your way through the food they offer?
Don't know where to begin? Why not head on first to Ili-Likha Artist Village?
Update: Check this month's Top 10 Most Loved Restaurants in Baguio!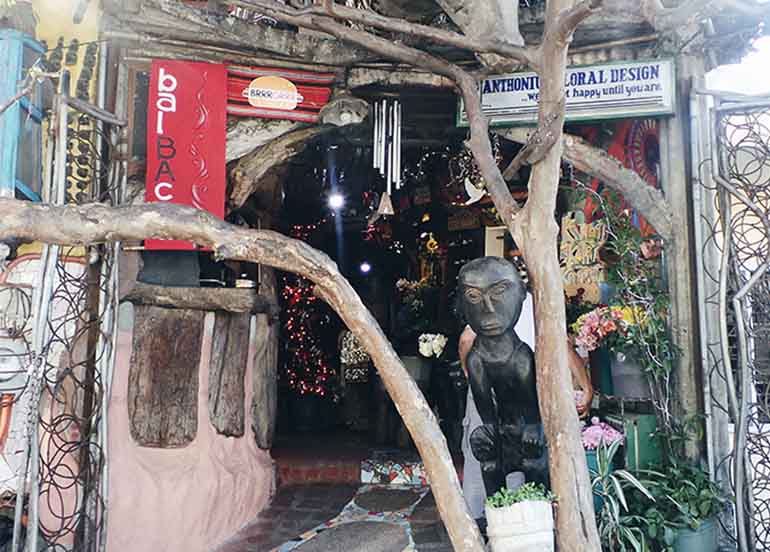 Opened in 2014, Ili-Likha Artist Village is famous for being the brainchild of film director and writer, Eric de Guia or Kidlat Tahimik. However, as the years passed, Ili-Likha has turned into one of Baguio's hidden gems where you can find inspiring art and delicious food right along Assumption Road.
Tip: If you're having trouble finding the place, look for the one that looks like a treehouse.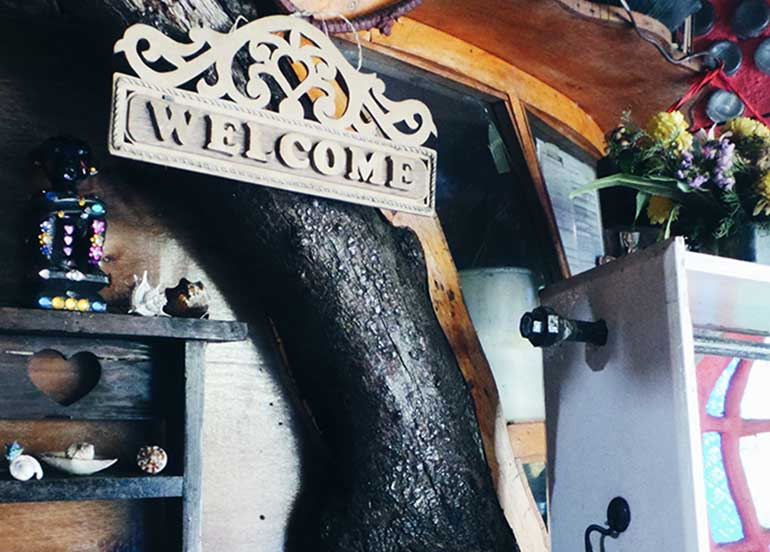 A multi-level establishment built around overgrown trees and wooden structures, Ili-Likha no doubt promotes and is proud to present the humble nature and culture of Baguio. Upon entering, you'll notice an assortment of trinkets and a variety of art elements that'll instantly pique your curiosity.
But that's just the beginning!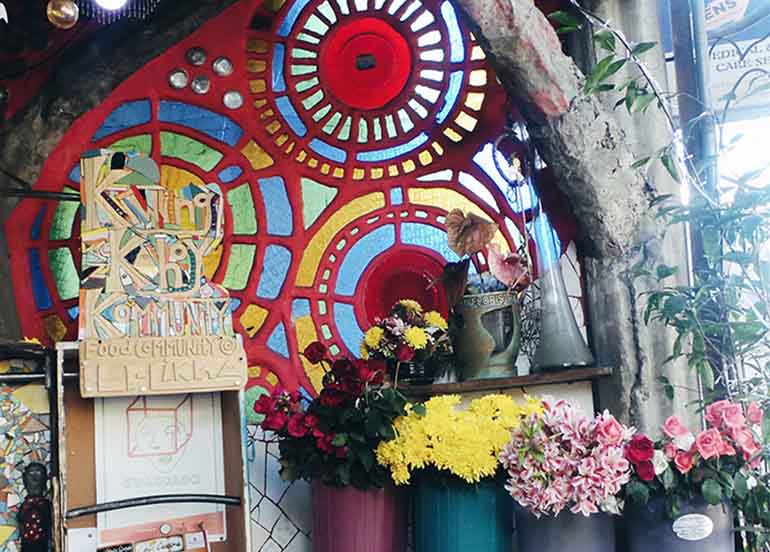 Step further inside, and you'll observe that the entire place is adorned with different works of art. One of their most iconic works is the rainbow staircase made with mosaic tiles.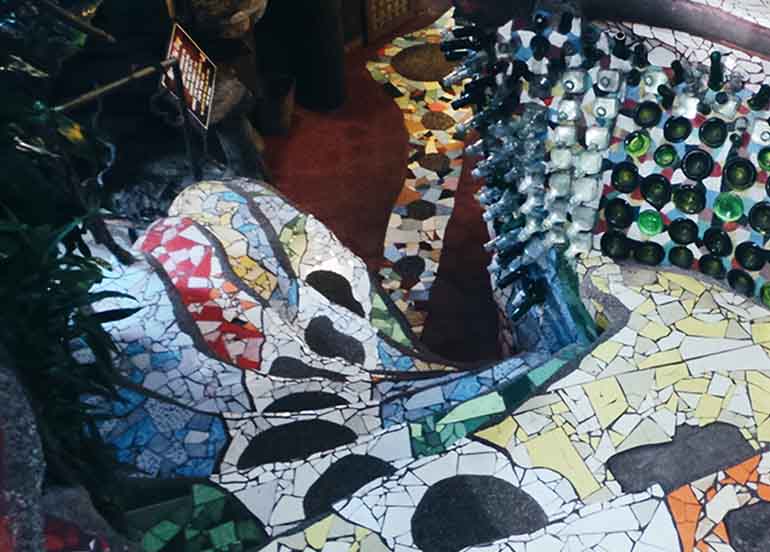 Other works include wooden sculptures, paintings, and drawings of Cordillera people as well as bits and pieces of recyclable materials such as old bottles and metal wires.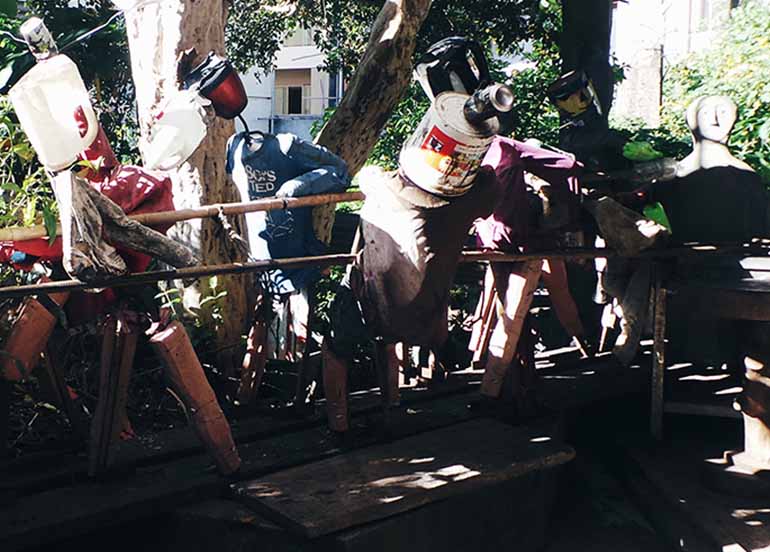 Not only did the place manage to make seemingly random objects look like they belong, but it's also managed to celebrate the rich culture of the Cordillera people.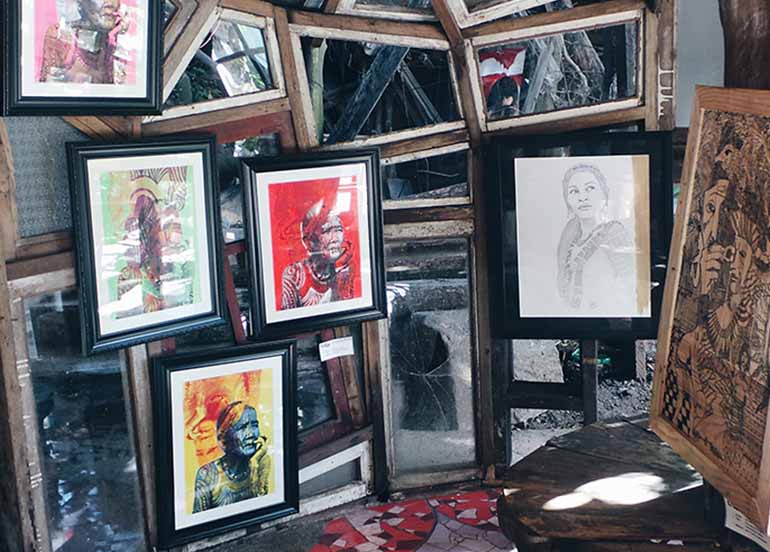 If you're a tourist heading on to this destination, don't miss out on the opportunity to learn and appreciate more of Baguio's finest.
Fun fact: They have a flower shop and an in-house theater. 
But like every magical place rich with history and culture, sights aren't the only treats Ili-Liha has up its sleeves. From time to time, they also hold workshops and other events at this place.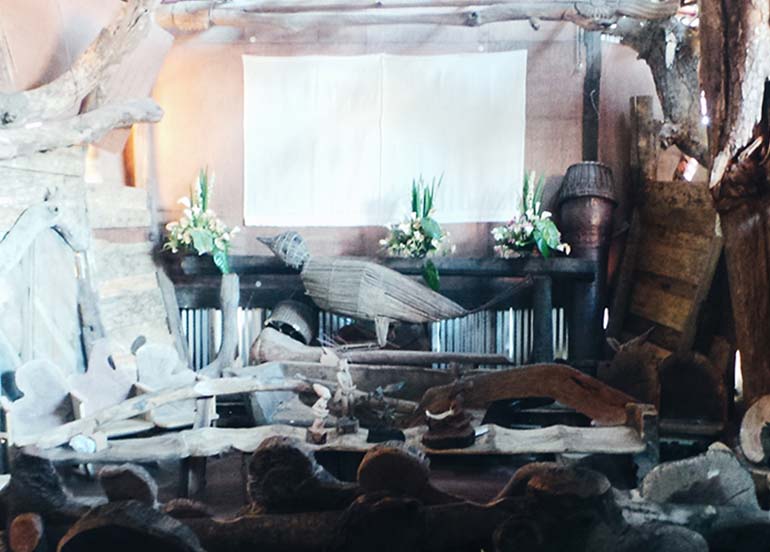 And of course, the best part, they also have the Kiwing na Kahoy food community. It's a group of food vendors situated within the entire treehouse that promotes healthy eating with their affordable, delicious, fresh, organic, MSG-free, preservative-free meals.
Fun fact: They don't even sell soft drinks here. 
If you want a glimpse of the different stalls/kiosks there are, here's a list of some that you can expect to find there.
Balbacua is famous and has been featured by many because of their famous Southern Philippine dish called the Balbacua – a soup specialty made with slow-cooked oxtail or beef skin for at least six hours. They also serve breakfast meals and drinks here.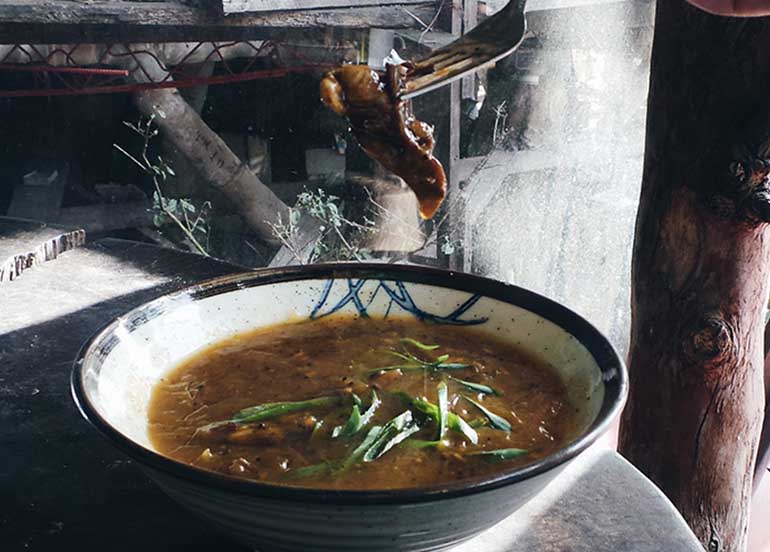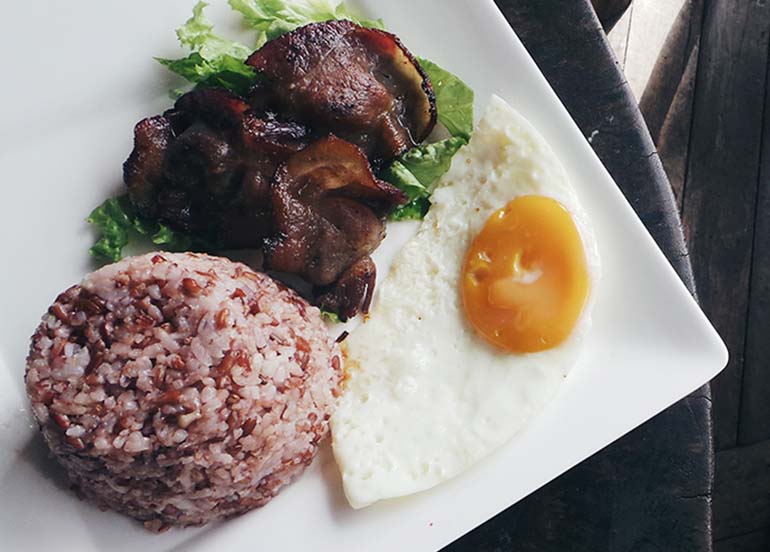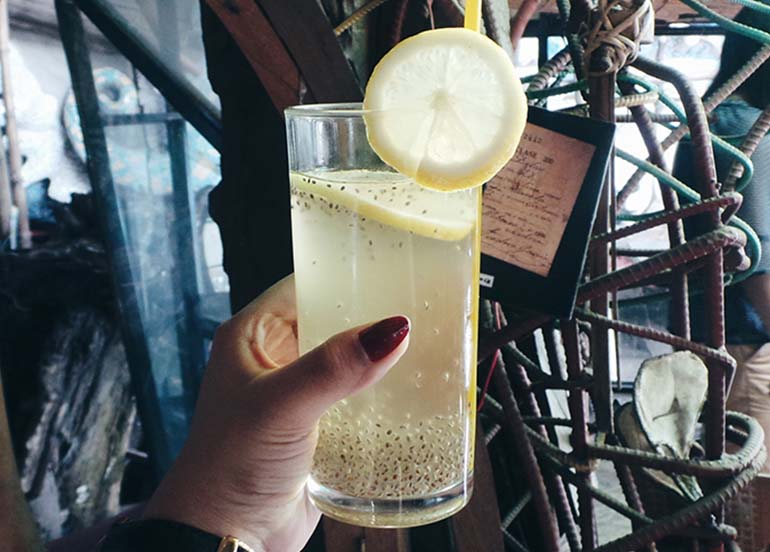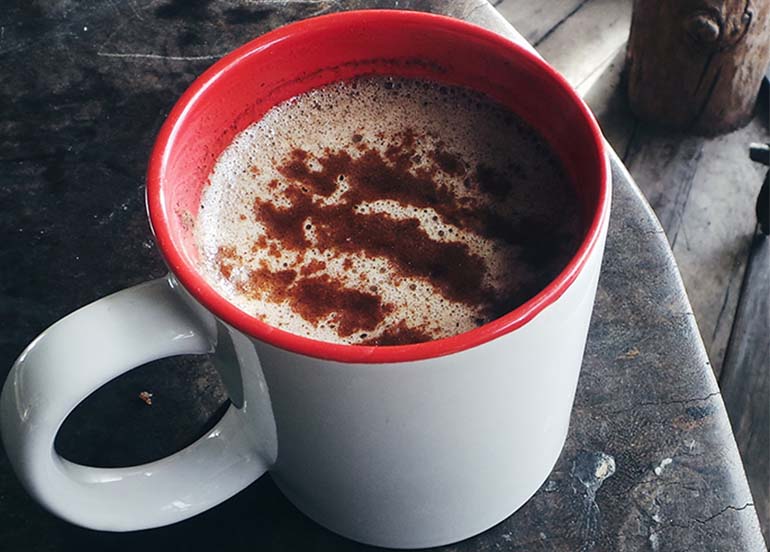 No reservations accepted
View menu
View their Facebook page
View their Instagram account
(074) 442-4880
Lihim ni Maria serves reinvented Italian-Filipino fusion of dishes that are perfect for the vegetarian and non-vegetarian.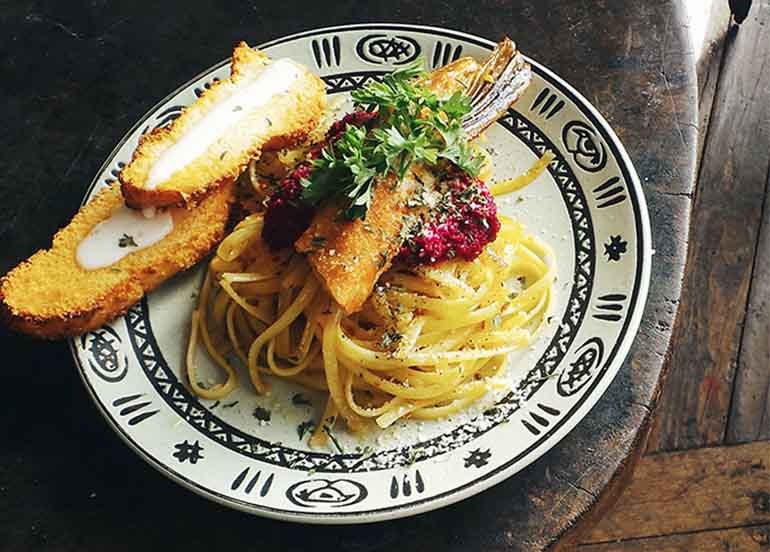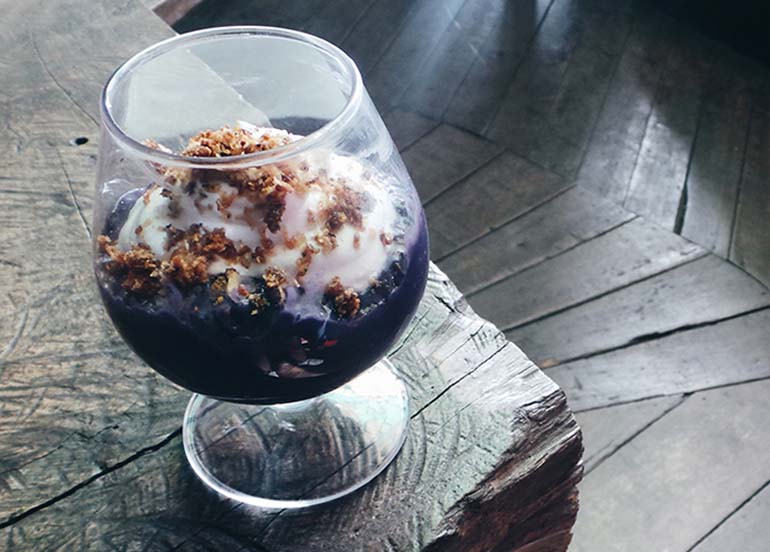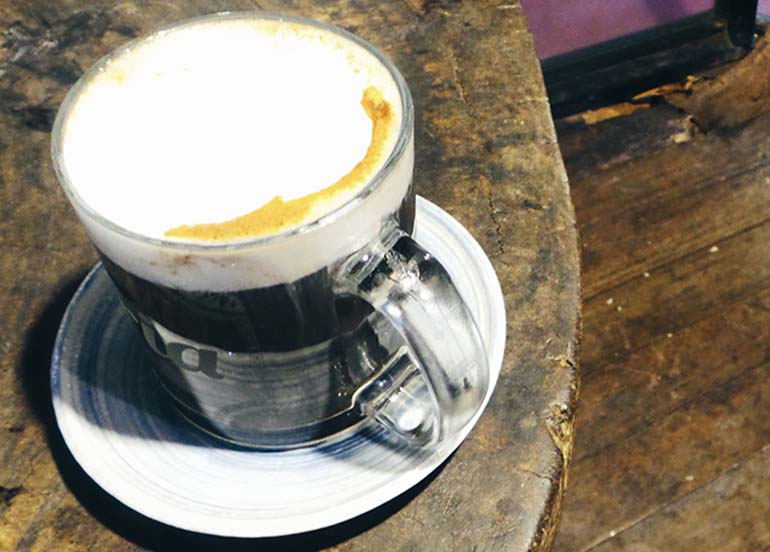 No reservations accepted
View menu
View their Instagram account
(0947) 111-1122
Brrr Grr sells freshly-made burgers, hungarian sausage sandwich and potato wedges, all made from quality ingredients and sold at reasonable prices. Their must-try is their humongous Burgasm burger, good for 3-4 persons.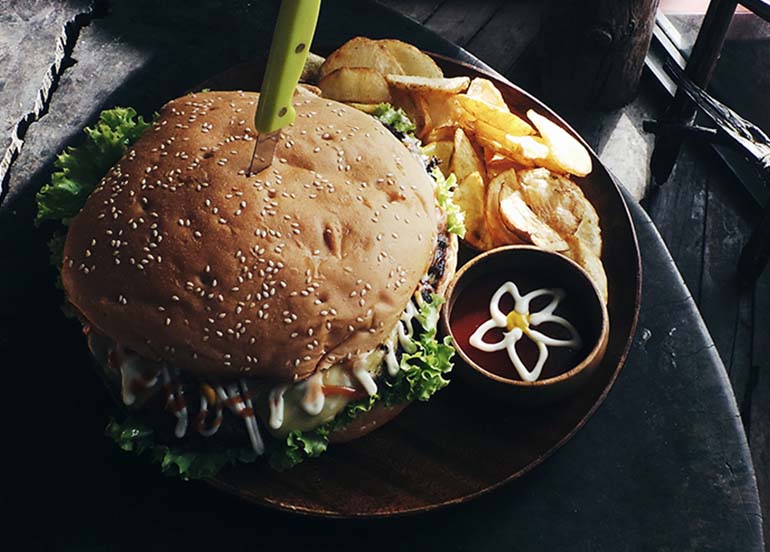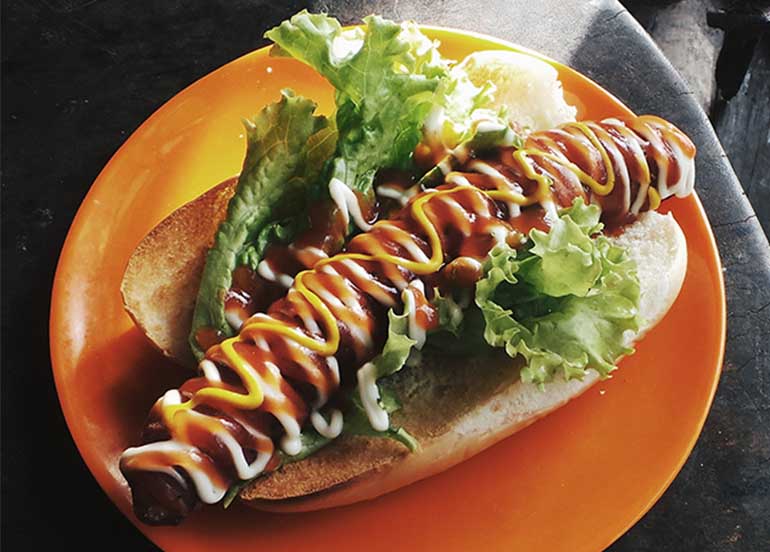 No reservations accepted
View menu
Visit their Facebook page
(0915) 266-0936
Cafe Cueva's specialties are savory crepes, chao fans, and refreshing smoothies. They're also offering the famous Cordilleran dish called, 'Pinikpikan' – a chicken dish prepared by beating a live chicken with a stick.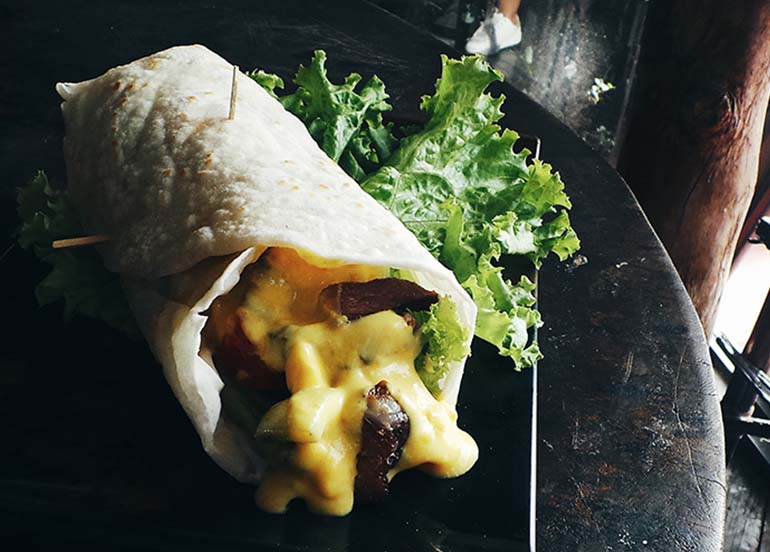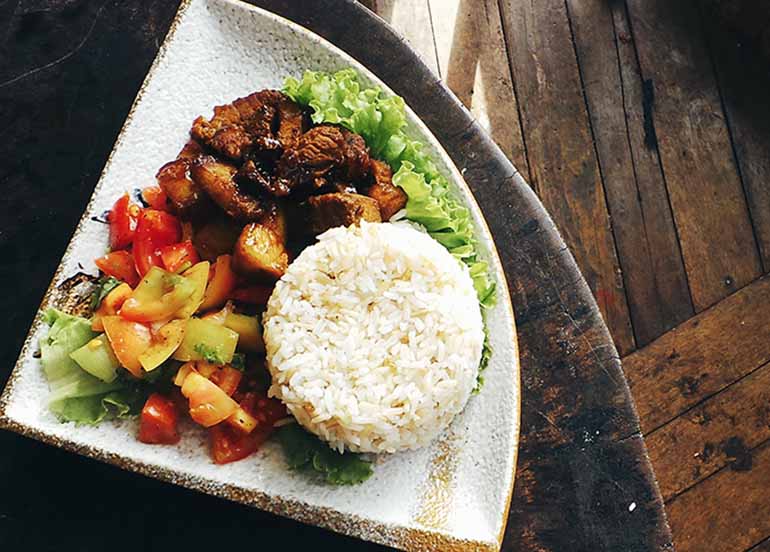 No reservations accepted
View menu
View their Facebook page
(0995) 487-5361
If you're looking for a light meal or a dessert you can pair with a hot cup of ground dark roast arabica coffee or ashitaba tea, then we suggest that you head on to Leandro's Bistro.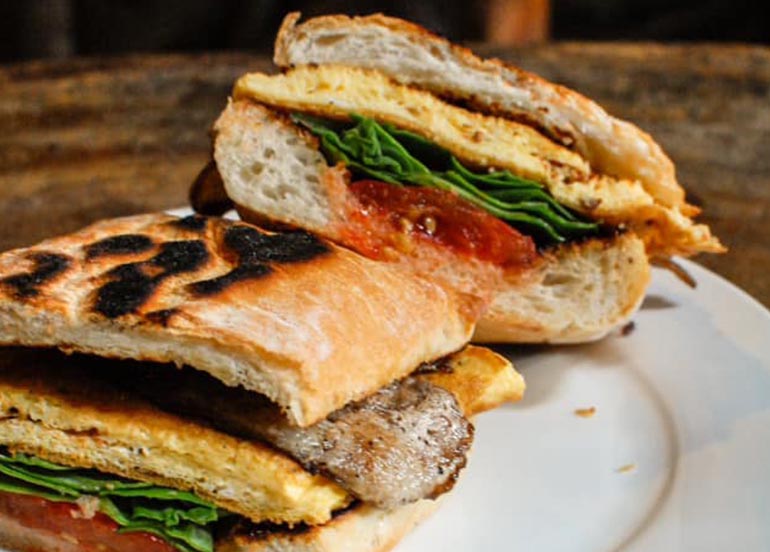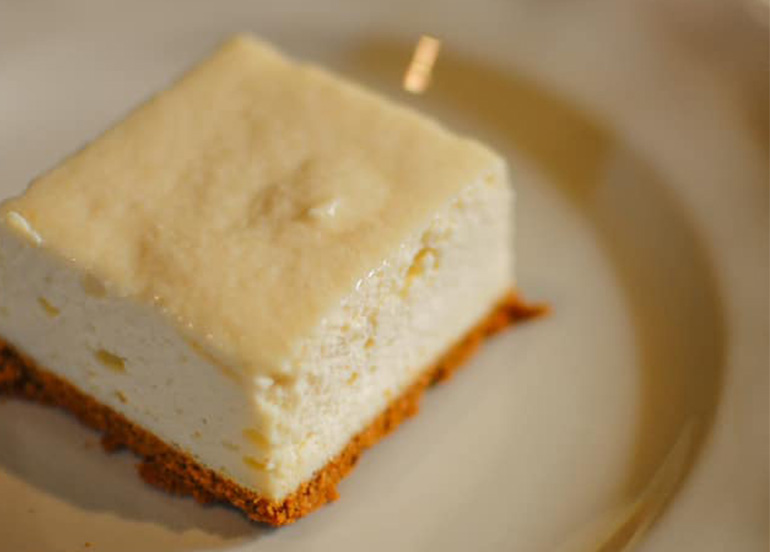 View menu
View their Facebook page
View their Instagram account
Specializing in vegetarian dishes and detox smoothies, Ibana Vegetarian Resto and Cafe is a restaurant where you can definitely get your fix of something palatable and healthy.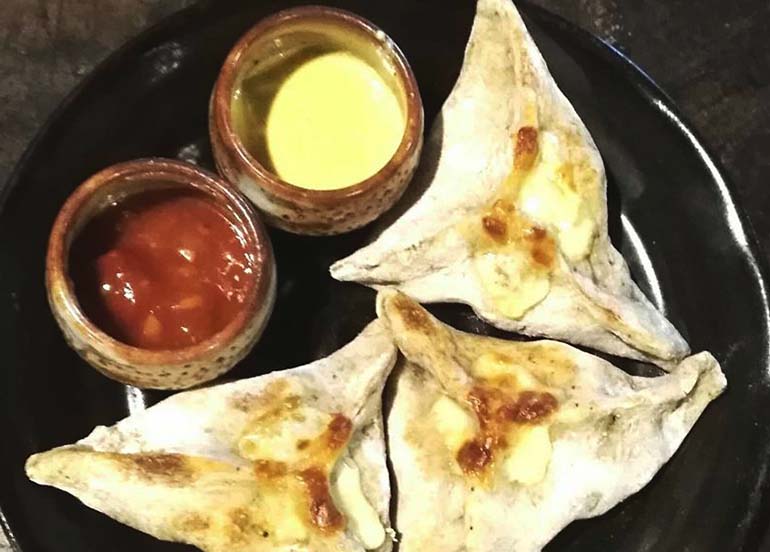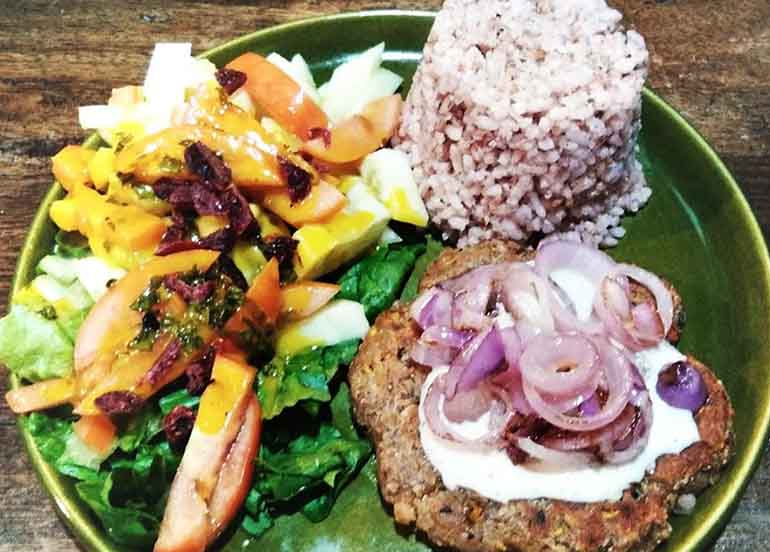 View their Facebook page
(0999) 804-9594
Looking for something just a hint of sweet and healthy to wash down all that you've eaten? Then Yomichee's offerings are your best bet. They offer up a variety of yogurt with fresh fruits, white cheese dumplings, guyabano tea, and turmeric milk tea.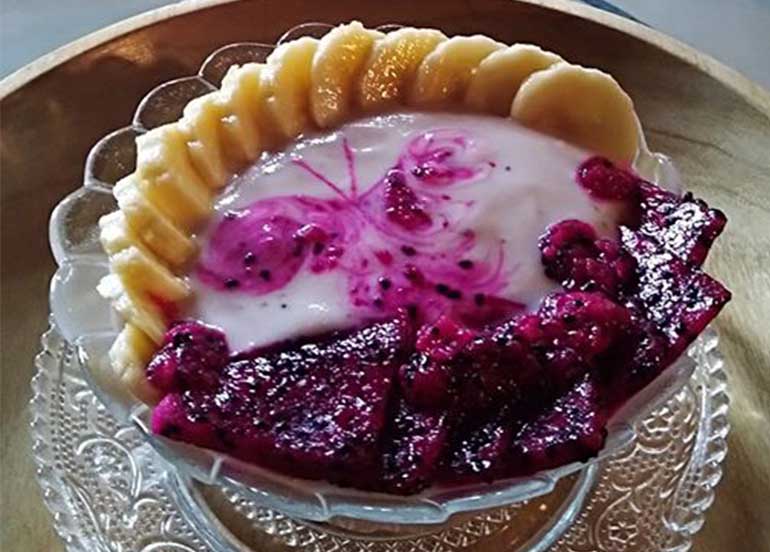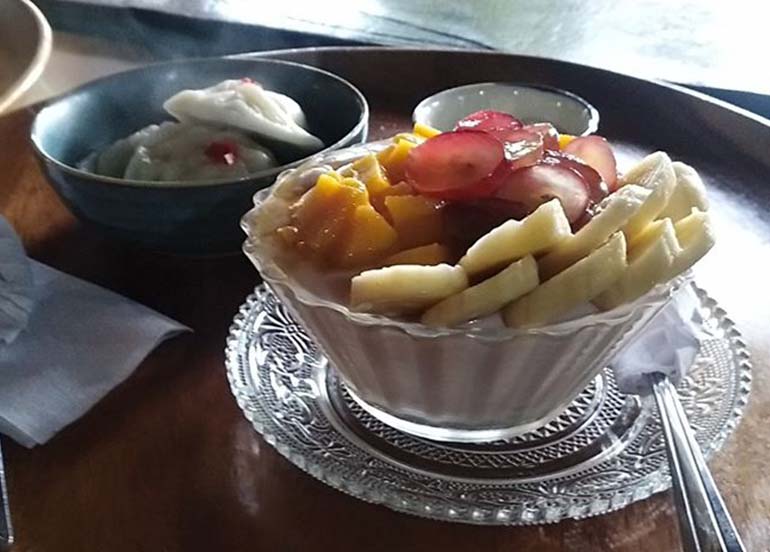 Maeve Cafe is a kiosk that serves up fresh, homemade comfort food perfect for those who just want a good homey meal. Get your fix of burritos, salads, and cakes prepared lovingly by the couple who put up the kiosk.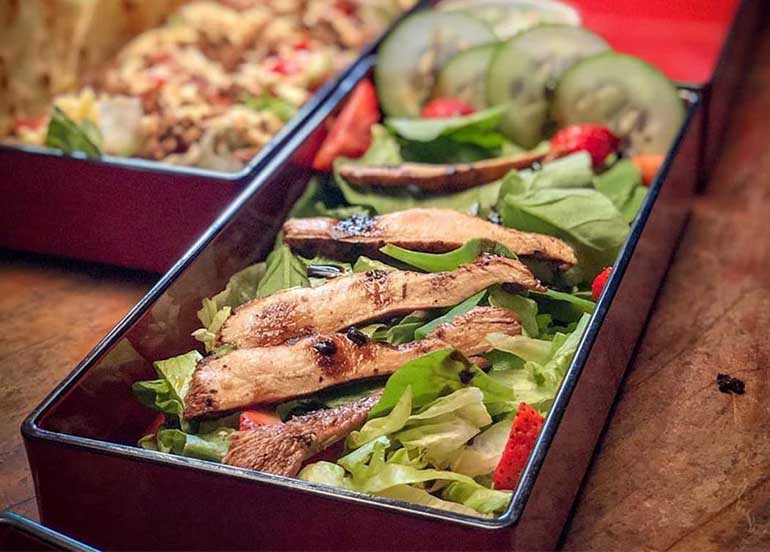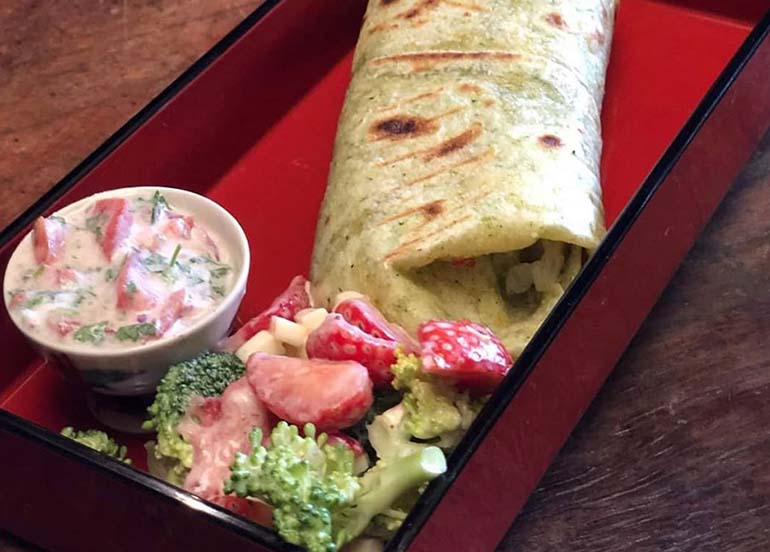 Want to stay updated at what kiosks are open/opening at Ili-Likha Artist? Follow and check out their Facebook page.
Looking for more restaurants in Baguio? Search for 'BAGUIO CITY' on the Booky app to see the complete list of restaurants with their corresponding menu and details of location. Share all the food and experiences with us by tagging us on Instagram @bookyapp and using the hashtag #bookymanila when you post your photos online.