OO! ₱28 LANG!
Taft occupies an onslaught of food stalls, greasy spoons, and classic eateries that don't break the bank, and Taft's beloved Holy Grill is no exception to the rule. Known as the purveyor of the Best-Selling Rib-eye Steak in Taft, Holy Grill has brought in meat lovers all over the city to bask in the glory of their quality cuts at quality prices.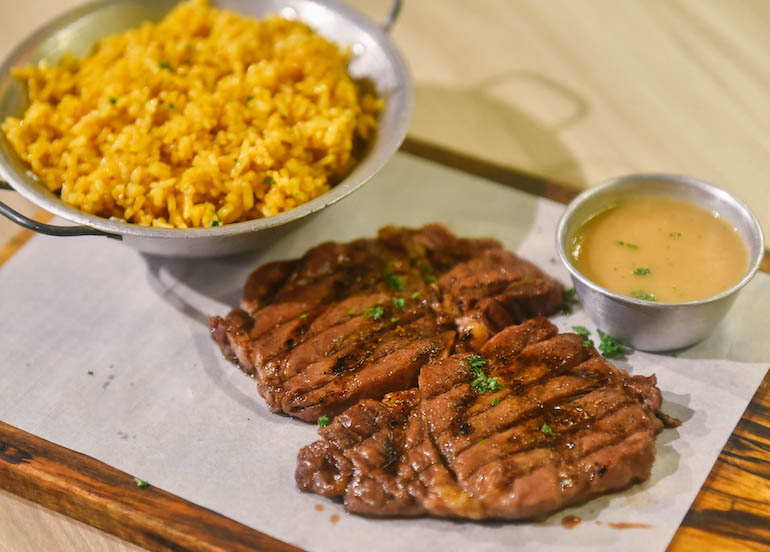 This time last year, Holy Grill accomplished their dream of reaching 10,000 rib-eye steaks sold. To celebrate, they held a ₱10 Rib-Eye Steak Promo that made all kinds of noise.
One year later, they've tripled that number with 28,000 rib-eye steaks sold and to show some gratitude to the community, Holy Grill is coming up with a ridiculous offer you can't refuse.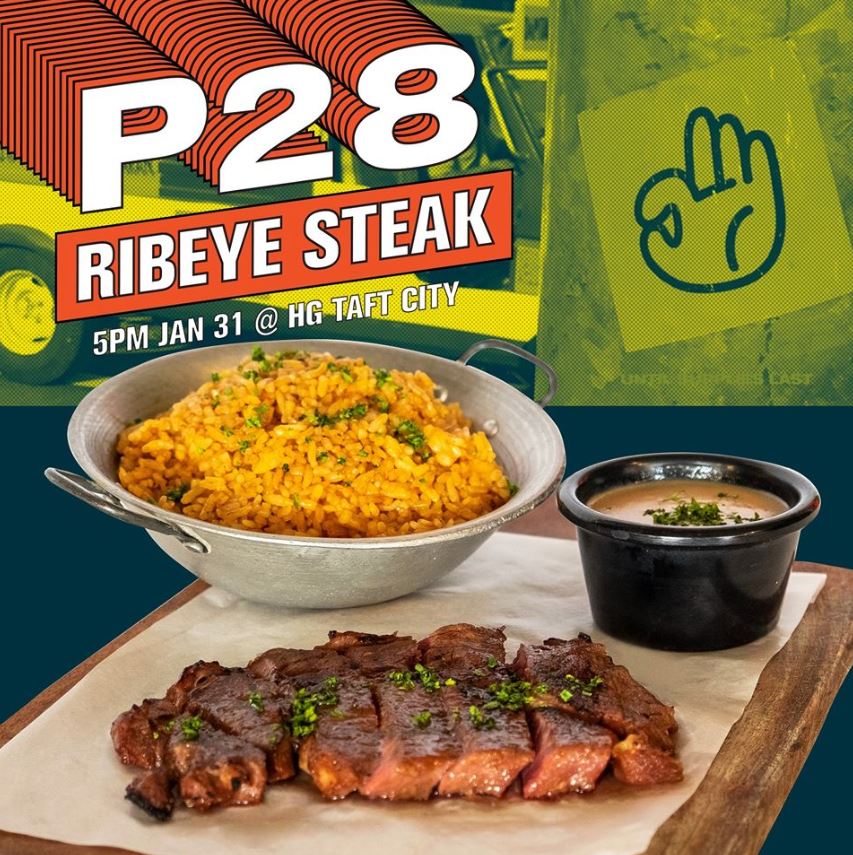 You guessed it. Holy Grill TaftCity will be serving Rib-Eye Steak for only ₱28 on January 31. And no, you're not the only ones freaking out. This limited promo starts at 5 PM and will go on until supplies last, so make sure to get a table!
For more information on their upcoming promo, check out Holy Grill's Facebook page.
When it comes to catching up with your barkada's individual lives, one thing's for sure, when done at the right restaurant while eating good food, catching up can turn into fun and memorable experience.
To all those in the Taft area who are in search of a restaurant with good food sold at a good price that accommodates, even approves of enthusiastic chatter and boisterous laughter – basically, encourages it's customers to have a good time – look no further than Holy Grill.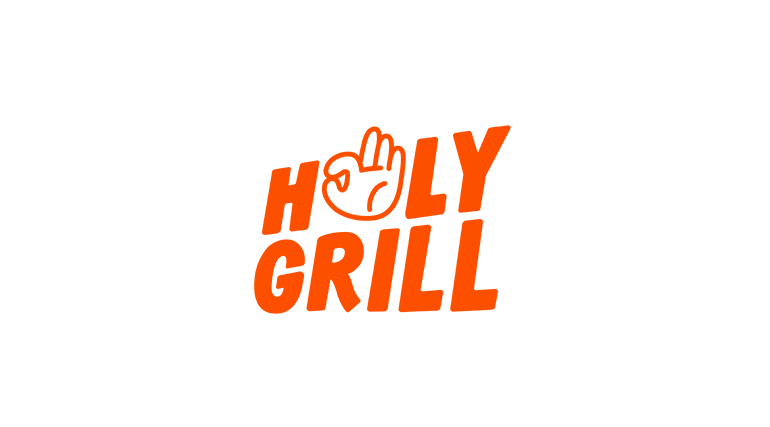 Book a table with Booky and get up to ₱500 off!
Inspired by street style culture, Holy Grill's owner, Joey Marcelo, doesn't hold back when it comes to making his restaurant stand out with three things: tables perfect for small and big barkadas; vibrant interiors; and heart pumping music playing in the background.
Fun fact: If you like the music playing in the background, their playlist labeled "Holy Grill Ice/Fire/Lunar" can be found on Spotify.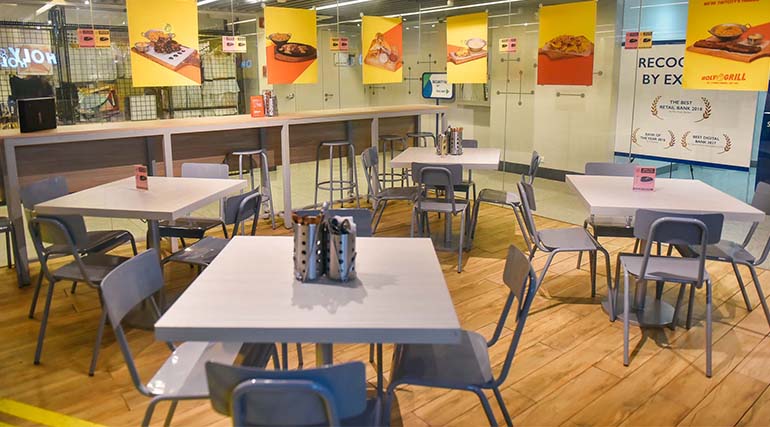 Using an eye-popping color scheme and playing a mix of hip-hop and R&B music, this restaurant also clearly doesn't hold back when it comes to giving their customers the total experience.
Fun Fact: The area at the back with the red stanchion is actually an exhibit! Check out their wall plastered with wheat paste posters and inflatable unicorns.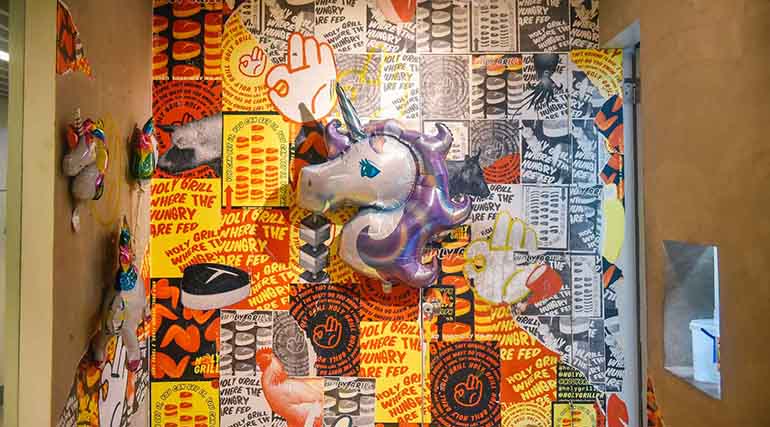 With a motto like "Where the Hungry are Fed", you'd expect that they have food options for different kinds of food cravings and every kind of hunger, and they, in fact, do!
Offering a balance between taste, price, and serving since July 2017, at Holy Grill, you can have your seafood and meat hot off the grill! You'll not only enjoy their localized flavors of grilled food and barbecue but also fill your stomach without having to empty your wallet.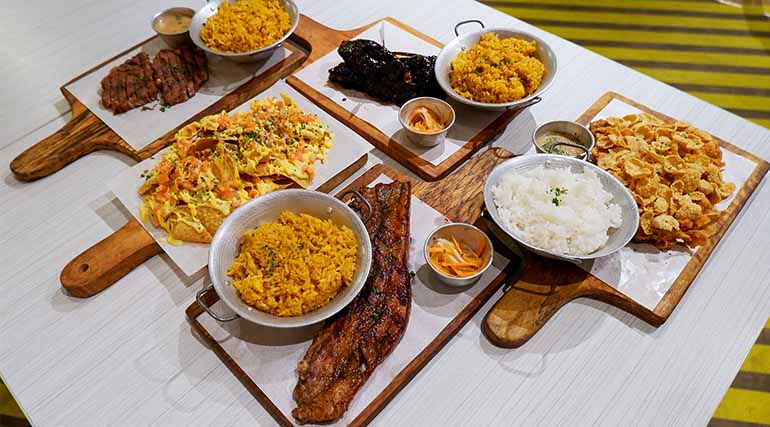 Try out some of their best-sellers below.
Ribeye Steak
Taft City's best-selling ribeye steak
Fun fact: They've sold over 28,000 ribeye steaks since November 2018.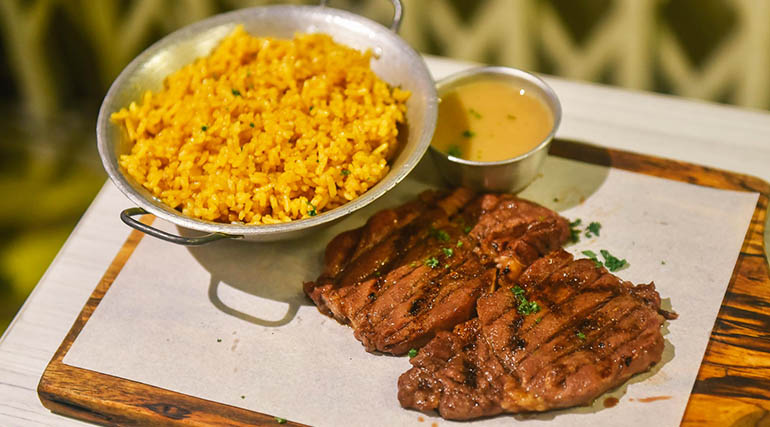 Sam's Sisig Nachos
Cheesy nachos w/ bagnet sisig bombs. You have to try this at least once!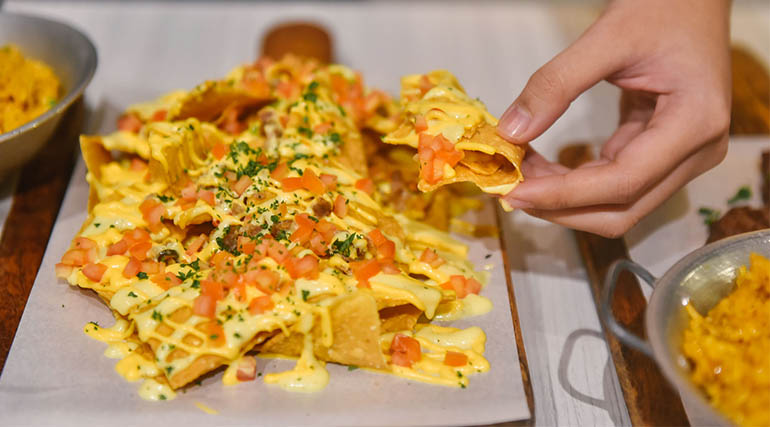 Cumin Ribs!
A favorite! Tender pork ribs in aromatic spice sauce.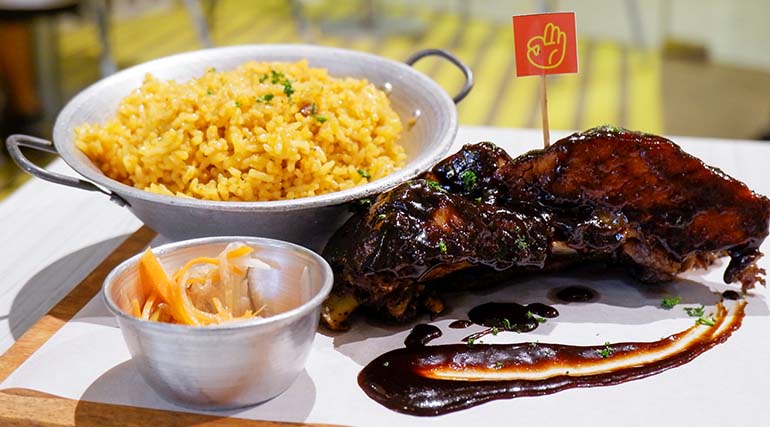 Chicken Cornflake
A VERY BIG SERVING of marinated chicken breast fillet in crunchy cornflake breading.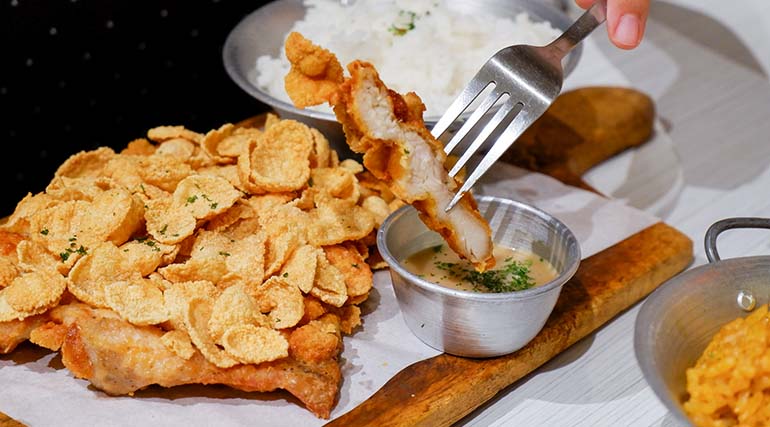 Pork Belly
Huge-ass grilled liempo. Juicy and hella tasty.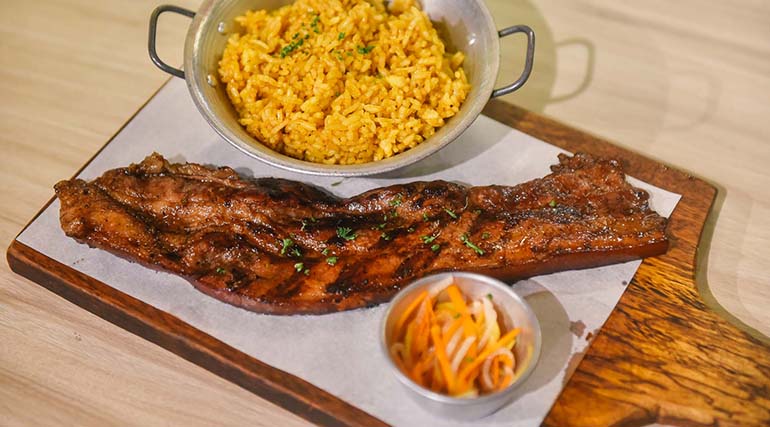 If you've enjoyed their recent promo, don't forget to keep an eye on their social media platforms for more promos. Better yet, be the reason why they have one by helping them hit milestones like selling 25,000 ribeye steaks!
So, what are you waiting for? Book a table with Booky now and get up to ₱500 off on your bill at Holy Grill!
View menu
View their Instagram account
2 Torre Lorenzo, Taft Ave
(02) 8253-5748
If you're not already enjoying the offline convenience of Booky, you can download the app for FREE! Whether you're on iPhone or Android, you get 1-month free Booky Prime. But why stop there? When you sign up for BOOKY PRIME, you can get up to ₱15,000 worth of Buy 1 Get 1 deals and unlimited discounts– all for just ₱199 a month. Your next bite is just a touch away.