How do they differ? Time to find out!
With the new normal, DIY waxing has been a trend that more people are getting into. Are you aiming to hop on the trend but don't know where to start? No worries! We're here to help you with the most basic of them all! How to choose which wax to use.
Keep reading to know more about the basics of the three common types of waxes that can be used: hard wax, soft wax, and sugar wax.
Soft Wax or Strip Wax
What is it?
Offered three ways – heated, cold, or in pre-made strips – soft wax or strip wax has to be applied on muslin cloth and then on the area where you want. The ingredients of the wax may be rosin or a combination of rosin and beeswax.
The Pros
Because it doesn't have to be heated, there's no waiting time in between application and you won't have to worry about the temperature. Also, if you're pressed for time or are planning to wax a large area on your body that has very fine hair, this is highly suggested.
The Cons
Even though it's cheap, you can't wax the same area twice because it removes the layers of dead skin which can result in skin damage and bruising. To add, because it doesn't necessarily harden up, it's commonly more painful and there could be some leftover residue which may be hard to remove.
Hard Wax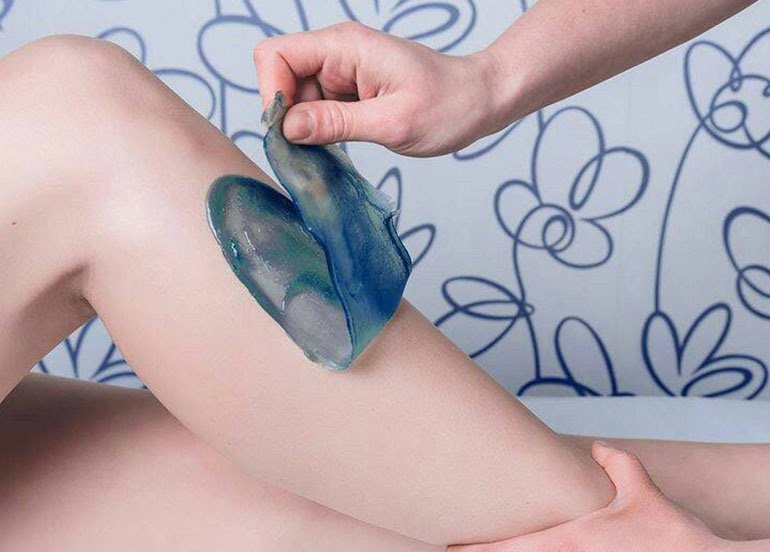 What is it?
Called hard wax because of its property to harden on its own and be it's own "strip", hard wax is made of specially formulated depilatory wax whose base is rosin – the all-natural form of resin.
The Pros:
Compared to soft wax, hard wax is perfect for those who have sensitive skin. Aside from it being gentler and more effective in moving hair, the way it removes hair is much more suited to body parts that have course hair. It wraps itself around the hair and adheres to it, so one additional benefit is that it can pull out hair as short as 1/16 of an inch.
The Cons:
Though, "less painful" compared to soft waxing, it's not meant for large areas and there's a possibility that, to those who are sensitive to temperature, it can burn your skin. To add, it's a bit more expensive than soft wax so you will also have to shell out a bit more money.
Sugar Waxing or Sugaring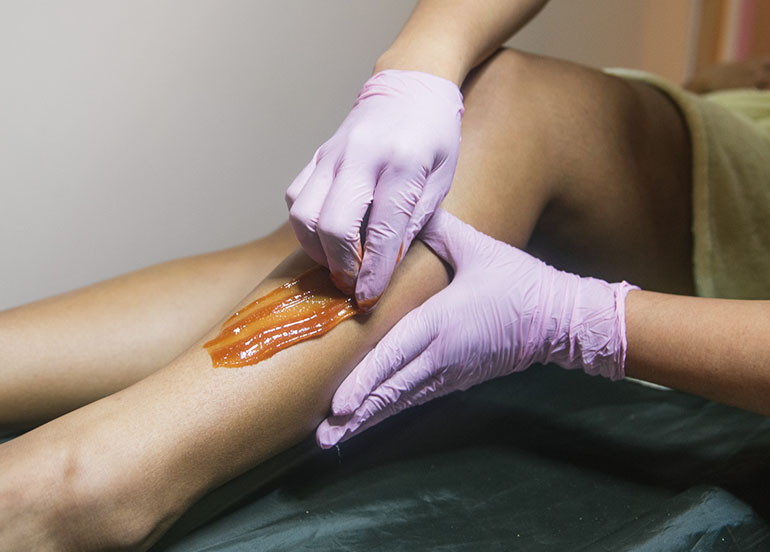 What is it?
Completely organic and edible, sugar waxing becomes natural paste made out of cooked sugar, water, and lemon. Because of its ingredients, it also has the property to behave much like hard wax.
The Pros
Compared to hard wax and soft wax, sugar wax has loads of benefits. It's gentle on the skin, anti-bacterial, can be applied to large areas, and any residue can be washed off with water.
The Cons
As far as those who do sugaring know, there aren't many downsides to using sugar wax aside from the fact that it cannot be applied to people with sensitive skin.
In the end, it all boils down to you. Choose wisely and don't be afraid to talk to an esthetician about all your concerns, because you're just one strip away from feelin' on fleek.
Worried about doing-it-yourself at home? Then, opt for a home-service waxing instead!
In partner with LayBare, you can opt to have home-service waxing by booking through the GoodWork.ph app. It's as simple as availing any of their waxing bundles, waiting for confirmation, and you're good to go! A waxing technician should be available to come to visit you at home for a hassle-free session.
Fun fact: They offer other services such as laundry, home cleaning, massage, nail care, and more.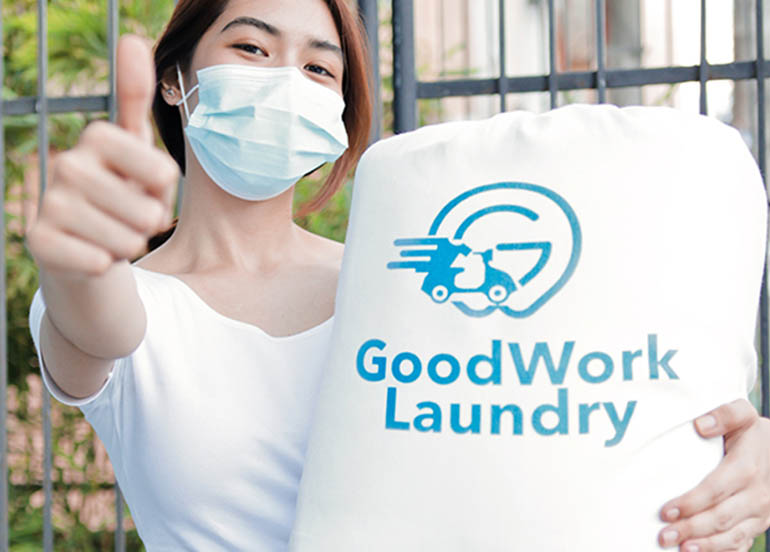 Voucher available: Get ₱100 off of any of their services with Booky!
Download the app
View their Facebook page
View their Instagram account
Ready for the next step of your makeover? You can type in "NAILS" or "FACIALS" on the Booky app to discover the best places to get glammed up in Metro Manila.
We're more than just food at Booky and we're here to give you the lo-down on the best things to do and discover all over Metro Manila—food, fitness, beauty, and more. Download the Booky app for FREE to discover today's best idea.