Get the exclusive sneak peek!

Amidst the loud and busy night bars and music lounges in Metrowalk, Ortigas lies this new hidden quirky cafe called Happy Beans, and we got an exclusive first look!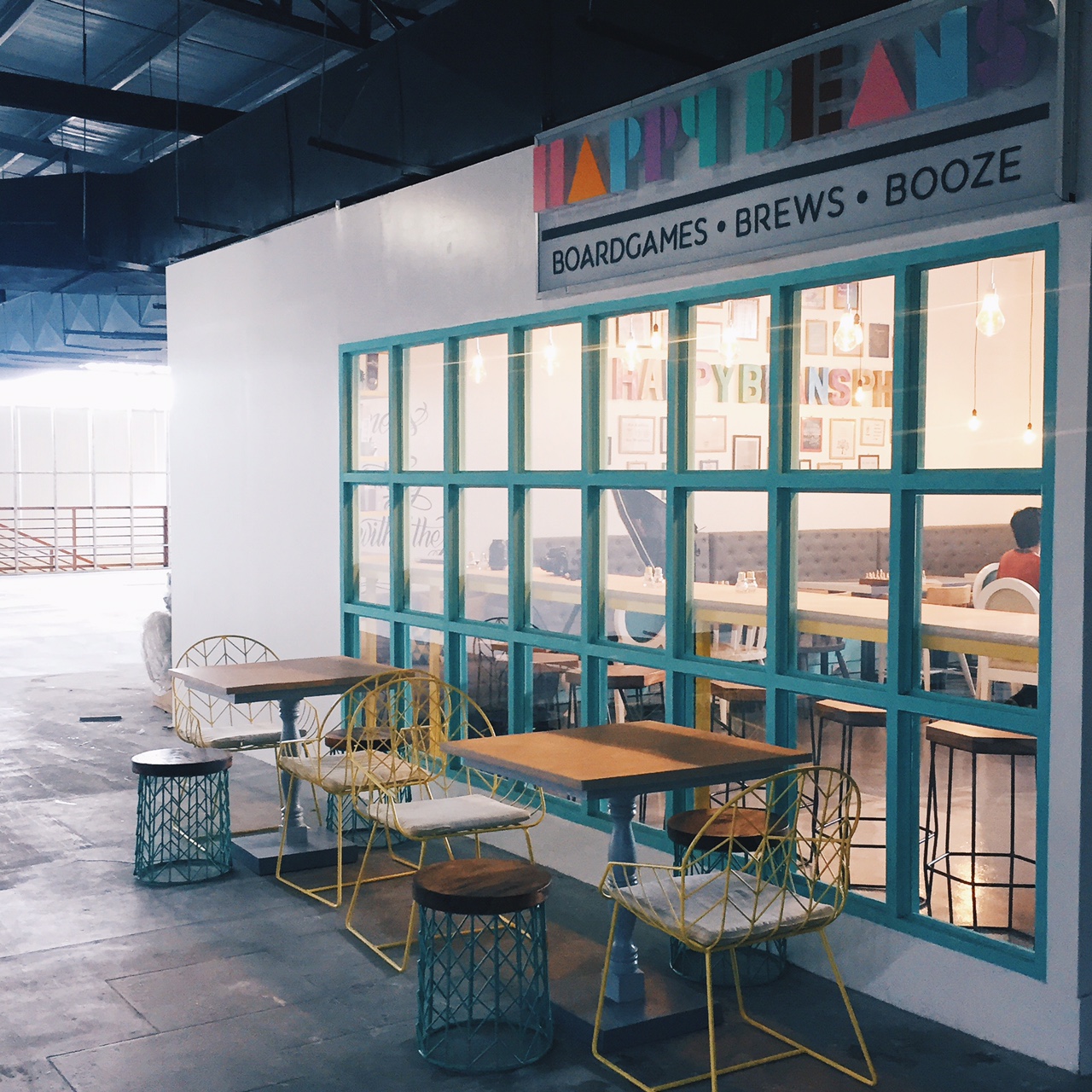 Happy Beans is the neighbor cafe of Mall of Korea, the biggest fashion hall in Manila selling authentic branded Korean fashion, accessories, cosmetics and more. They are both found on the second floor.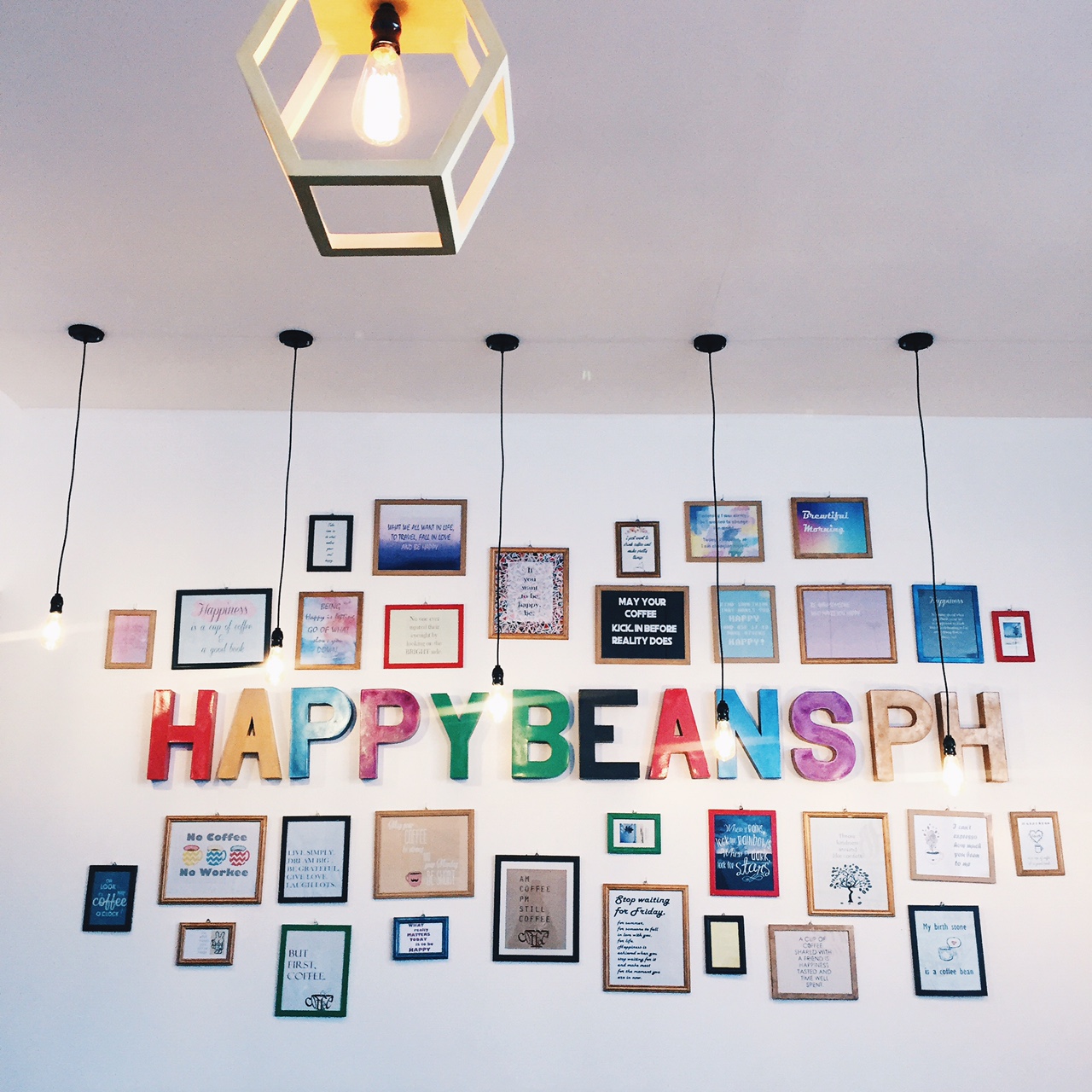 Truly a breath of fresh air, Jovie and her husband Jullian combine the concepts of modern industrial art with soft pastels and geometric shapes to achieve a hip and cozy ambiance. This beautiful Instagram and Pinterest-worthy cafe will be your next favorite (not so secret) go-to cafe in Ortigas.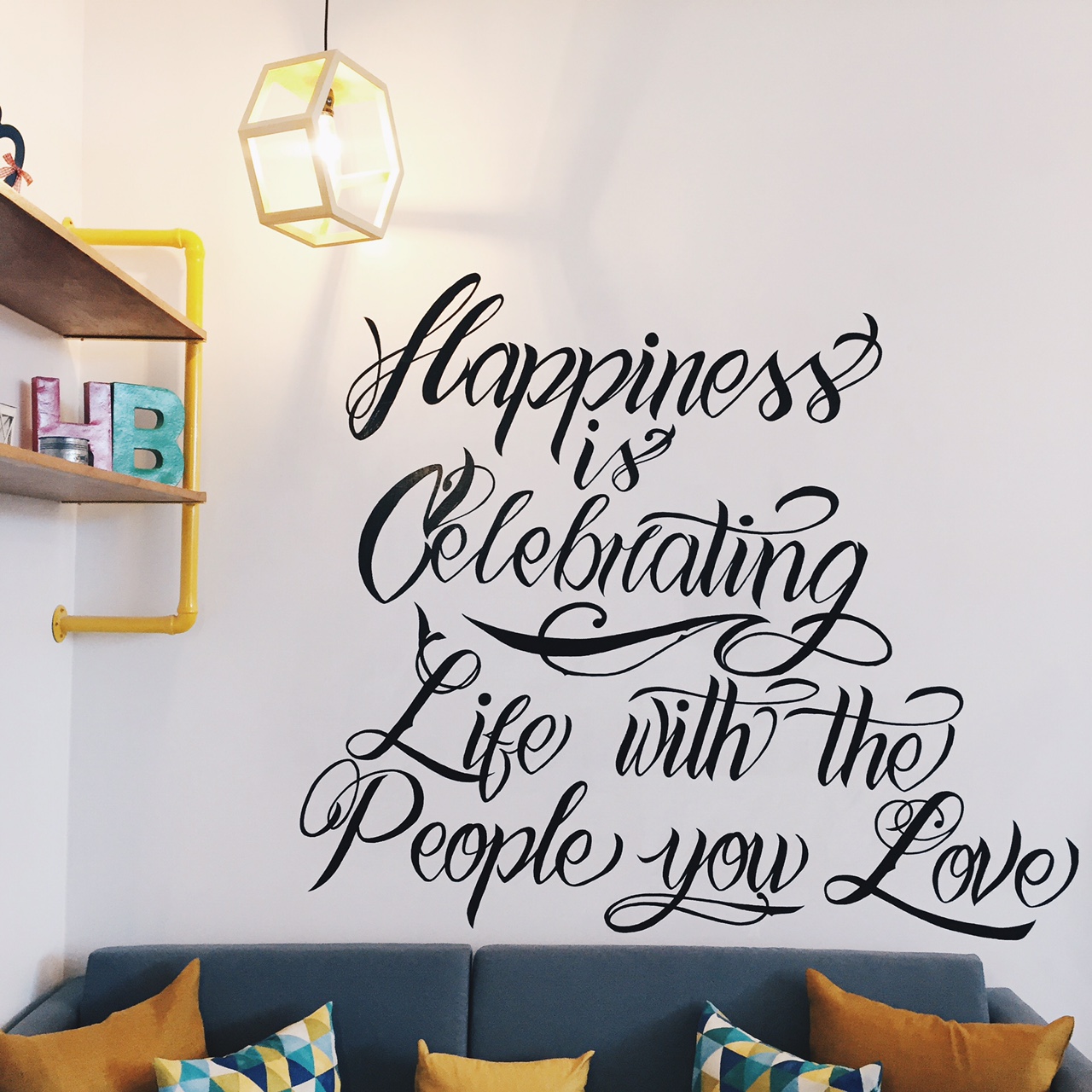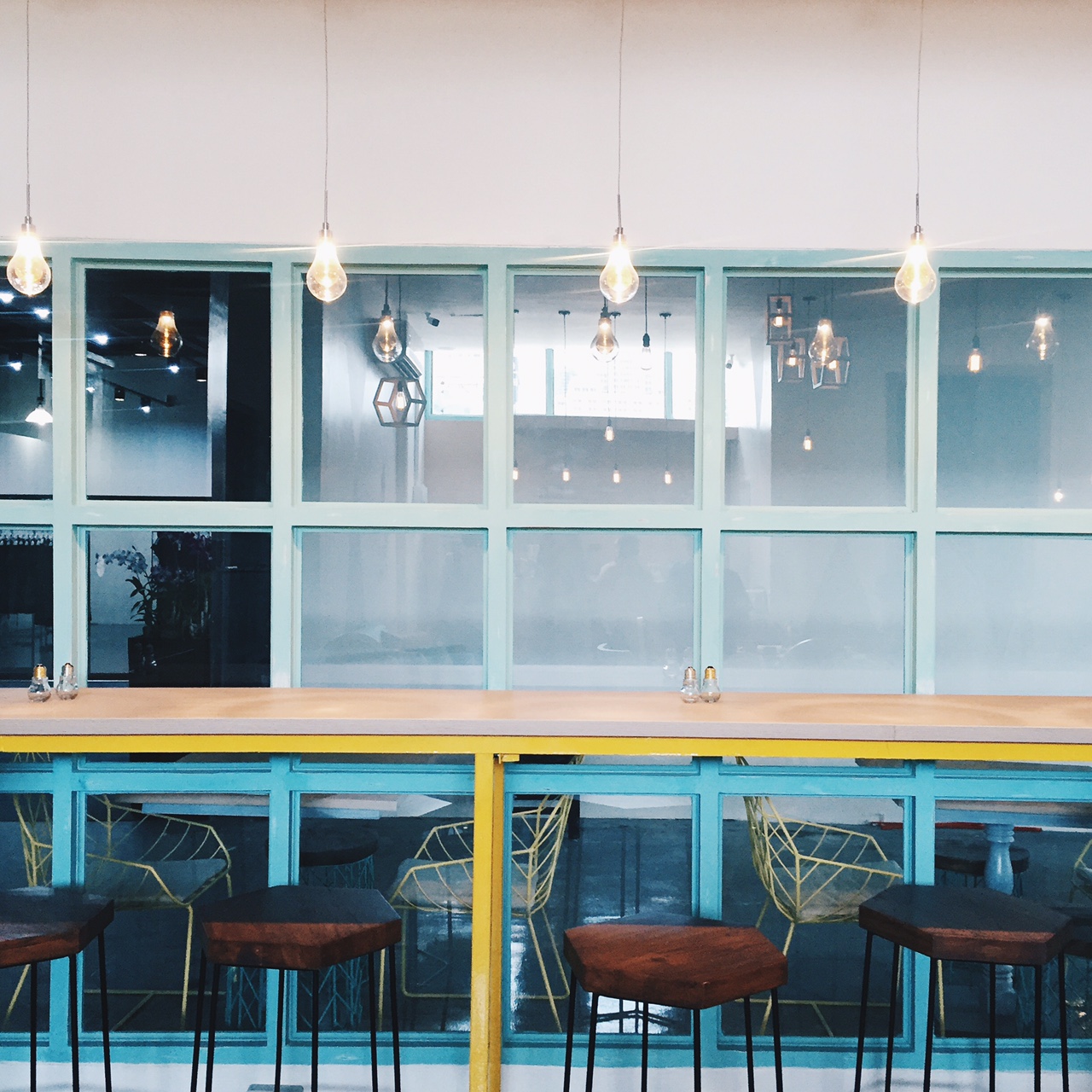 Fun Fact: Jovie and Jullian are also part owners at Casa Italia, a Singaporean gelato brand.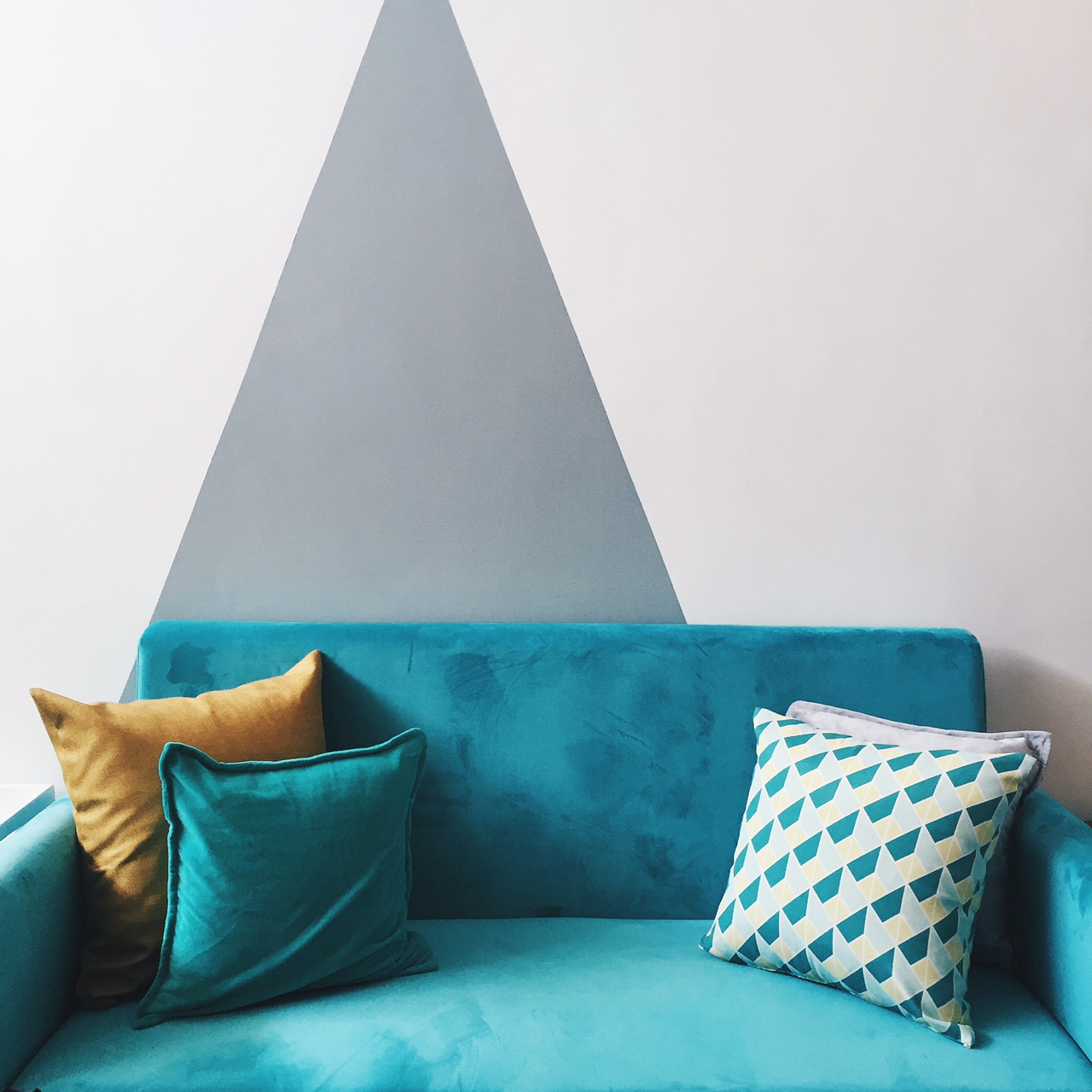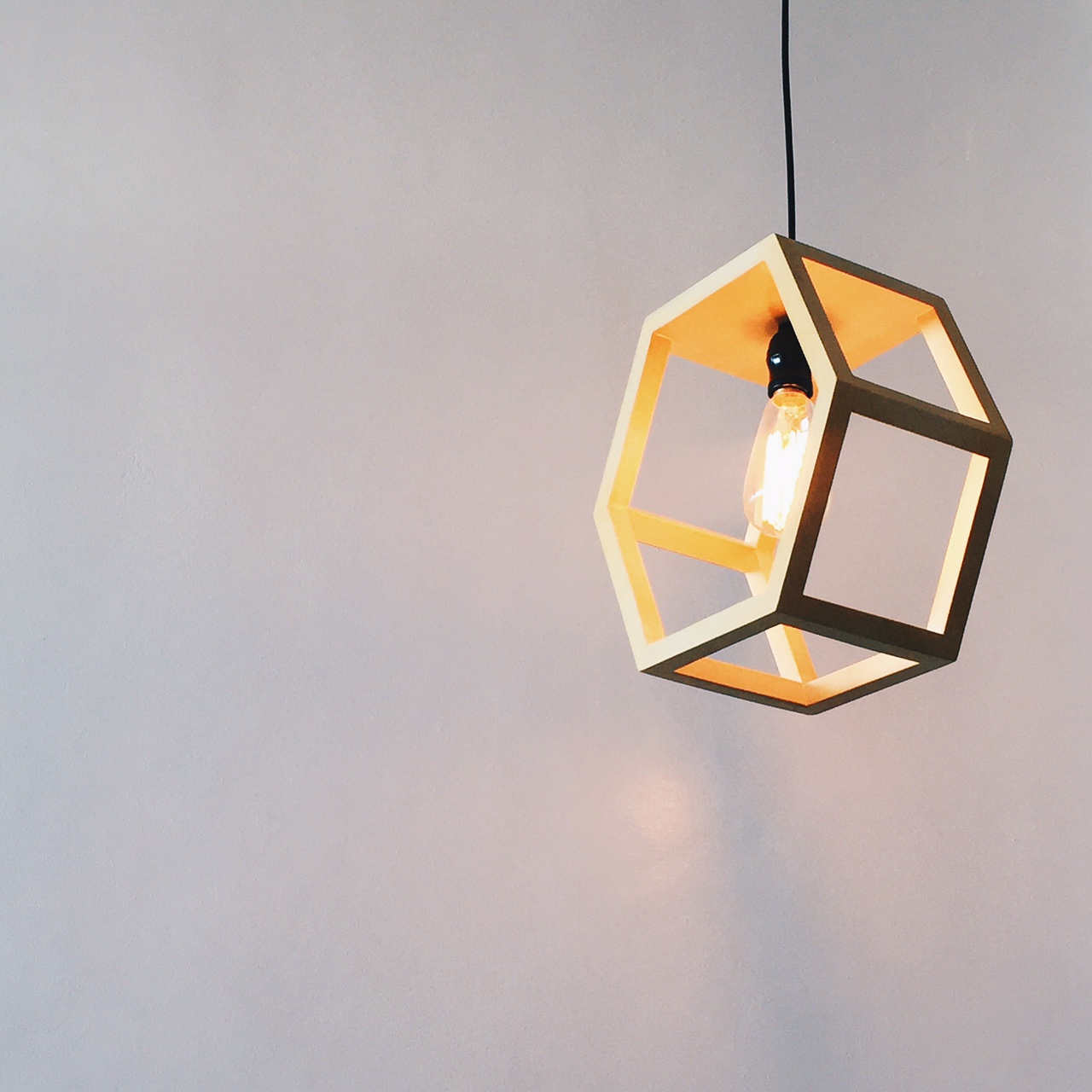 Aside from its eye-catching interiors, there's one other thing that makes this new cafe stand out. You read it here first:
Happy Beans is the first to serve RAINBOW LATTE in the Philippines, the latest trend in coffee art.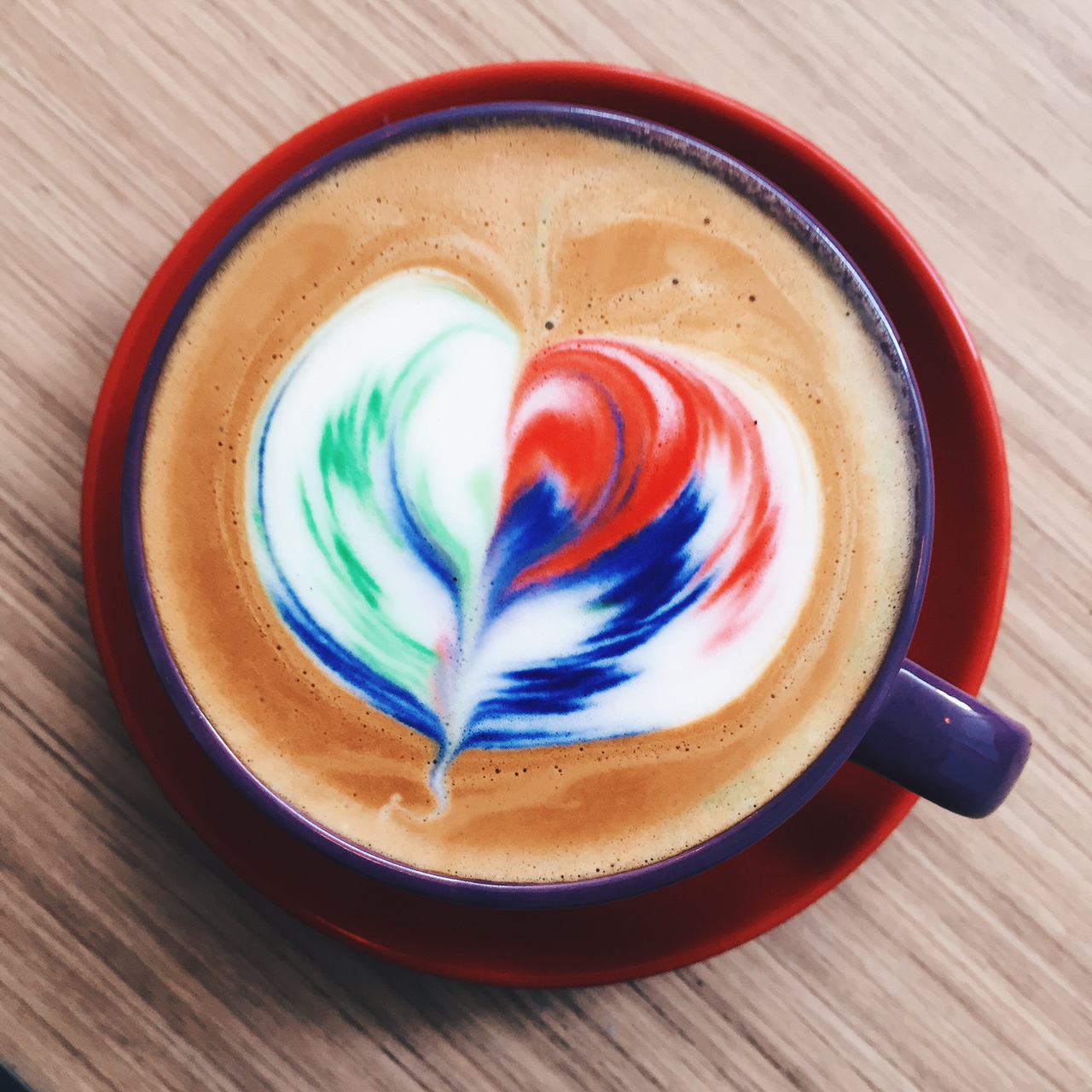 In their search to add something unique and interesting to their menu, they've discovered the rainbow coffee, pioneered by Mason Salisbury, a barista who works at Sambalatte coffee shop in Las Vegas.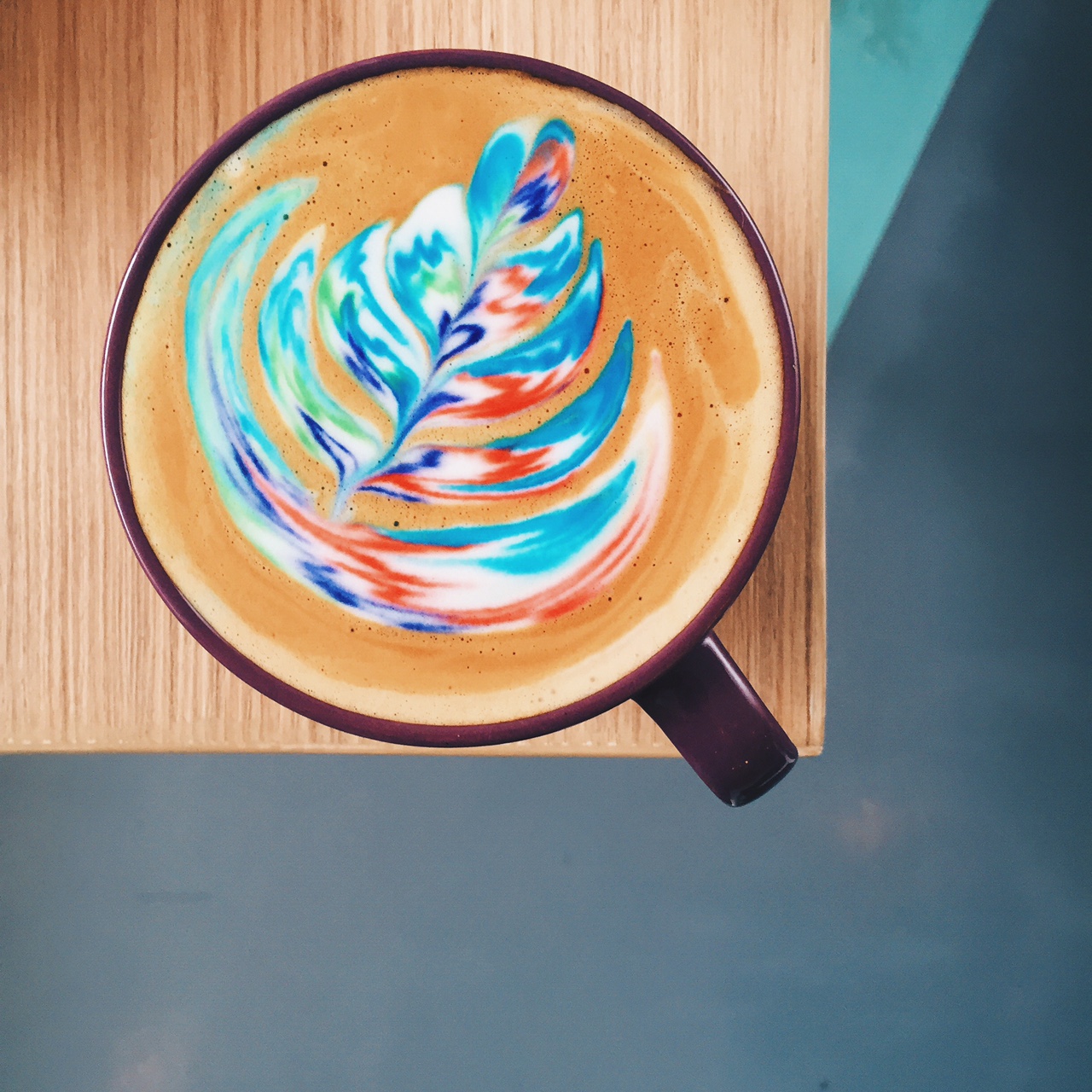 The stunning and colorful cup artistry is undeniable and will most likely fill all of our social media feeds soon enough. Happy Beans coffee uses 100% Arabica beans from Benguet.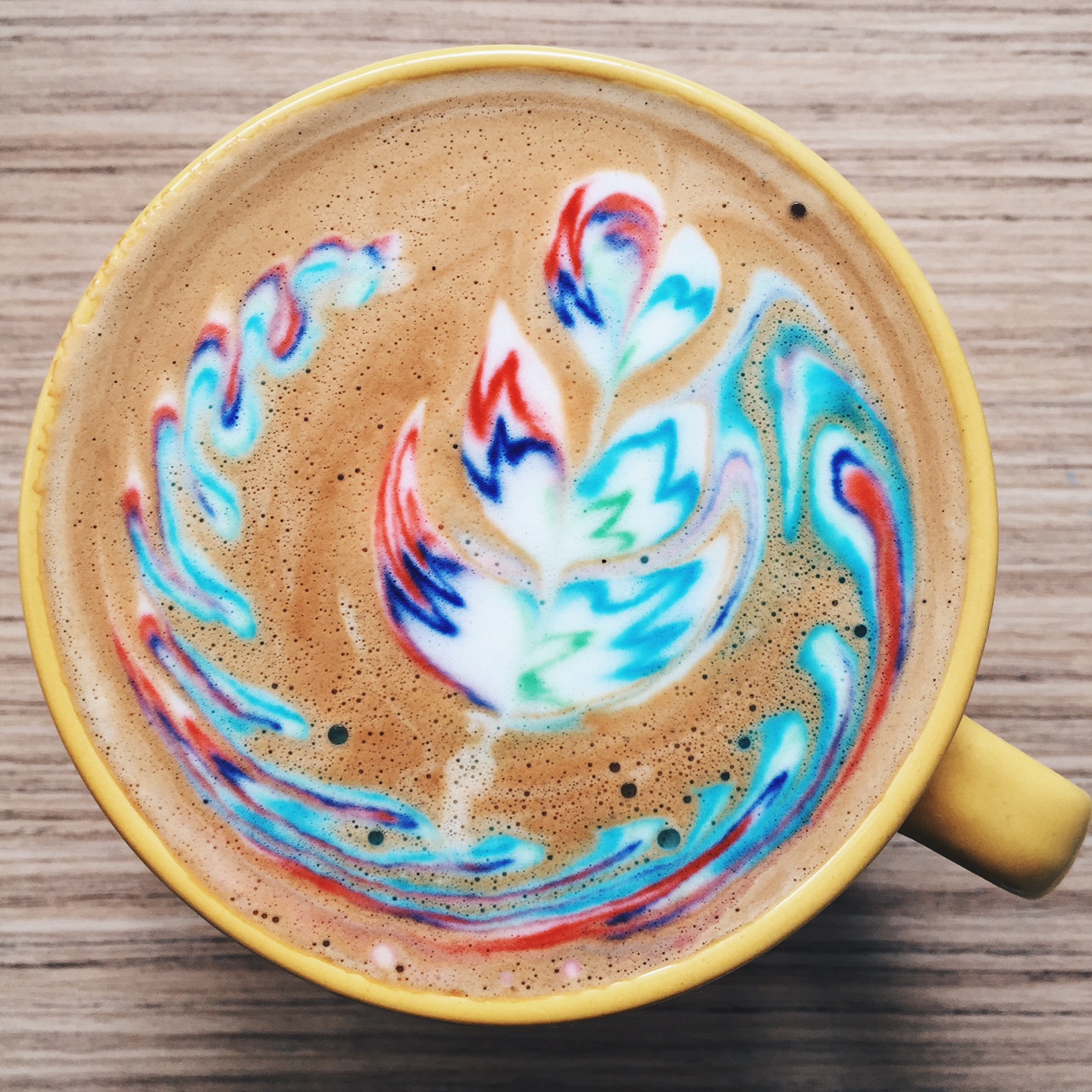 Good news for all of our readers and followers because Happy Beans is giving an exclusive soft opening giveaway to all of you! Mechanics are at the end of the article.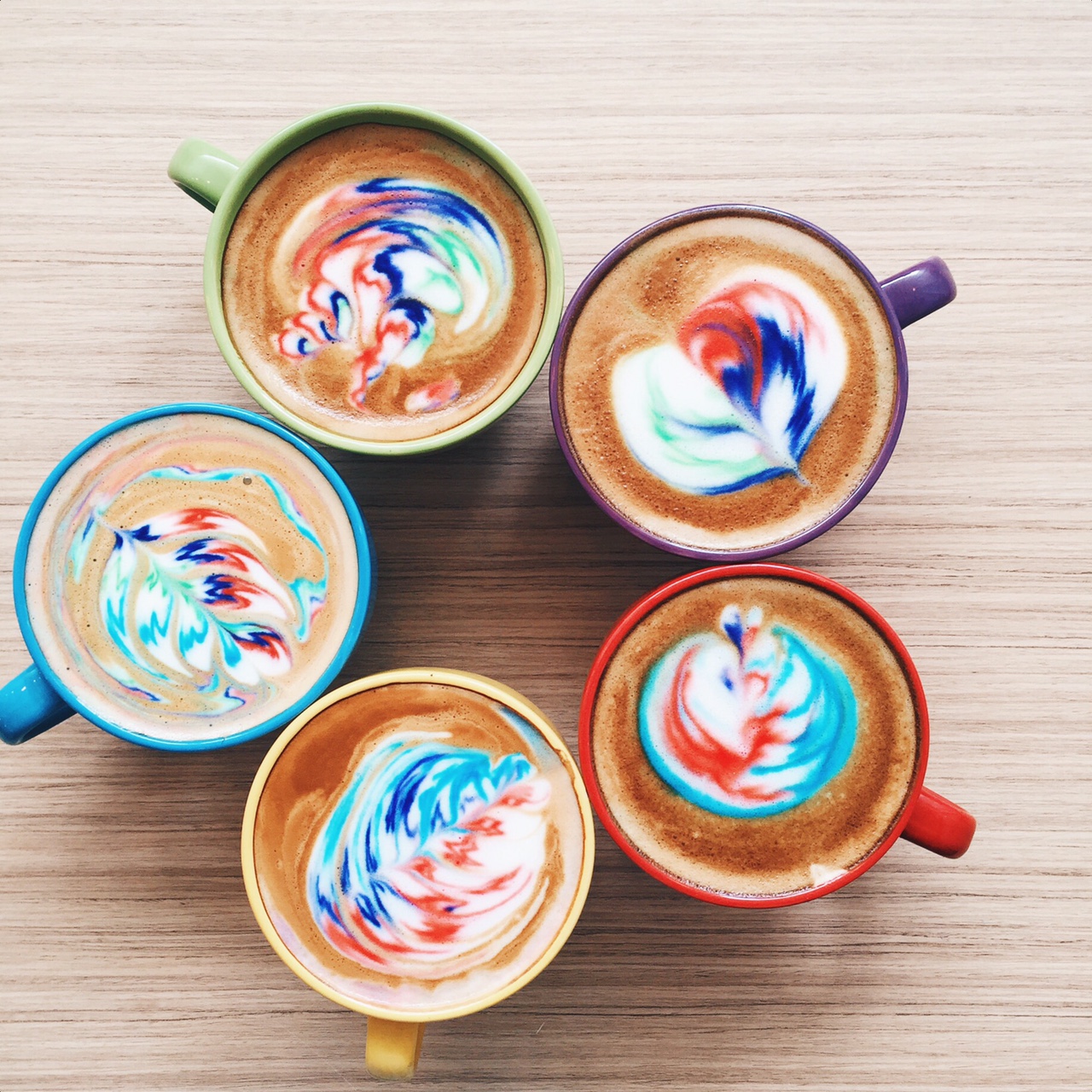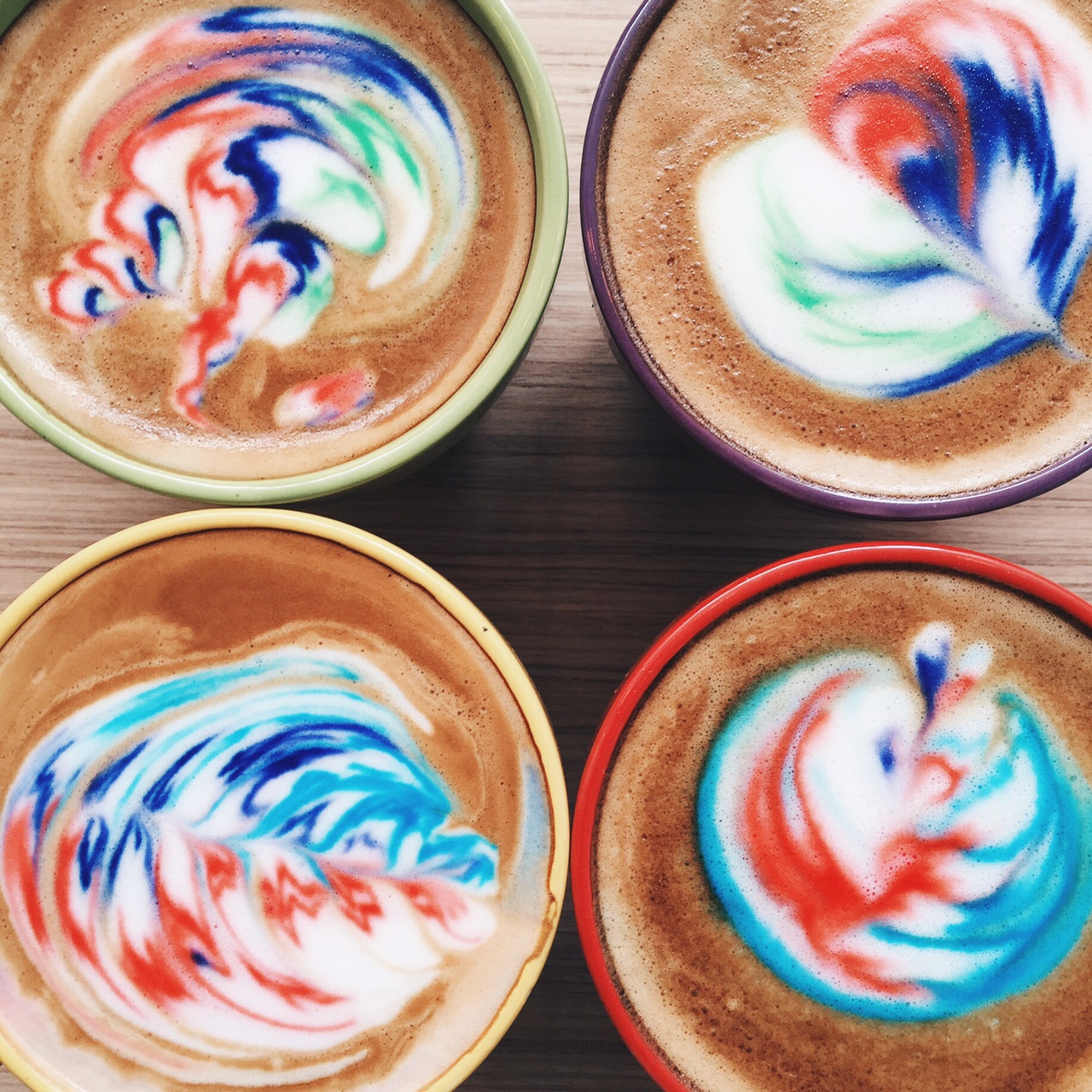 But wait there's more!
With a byline like "boardgames, brews, and booze", everyone is guaranteed a good time here. Whether you're a coffee chaser or more of a cocktail drinker, Happy Beans is the place to be. It is a bright lit cafe by day and a cozy board game bar at night. Jazz and bossa nova music will be played during the day, and will shift to party music at night.
It has a handful of popular board games on shelf such as Splendor, Avalon and Exploding Kittens, as well as some more classic games like Monopoly, Chess and Jenga. Feel free to bring your own games, too!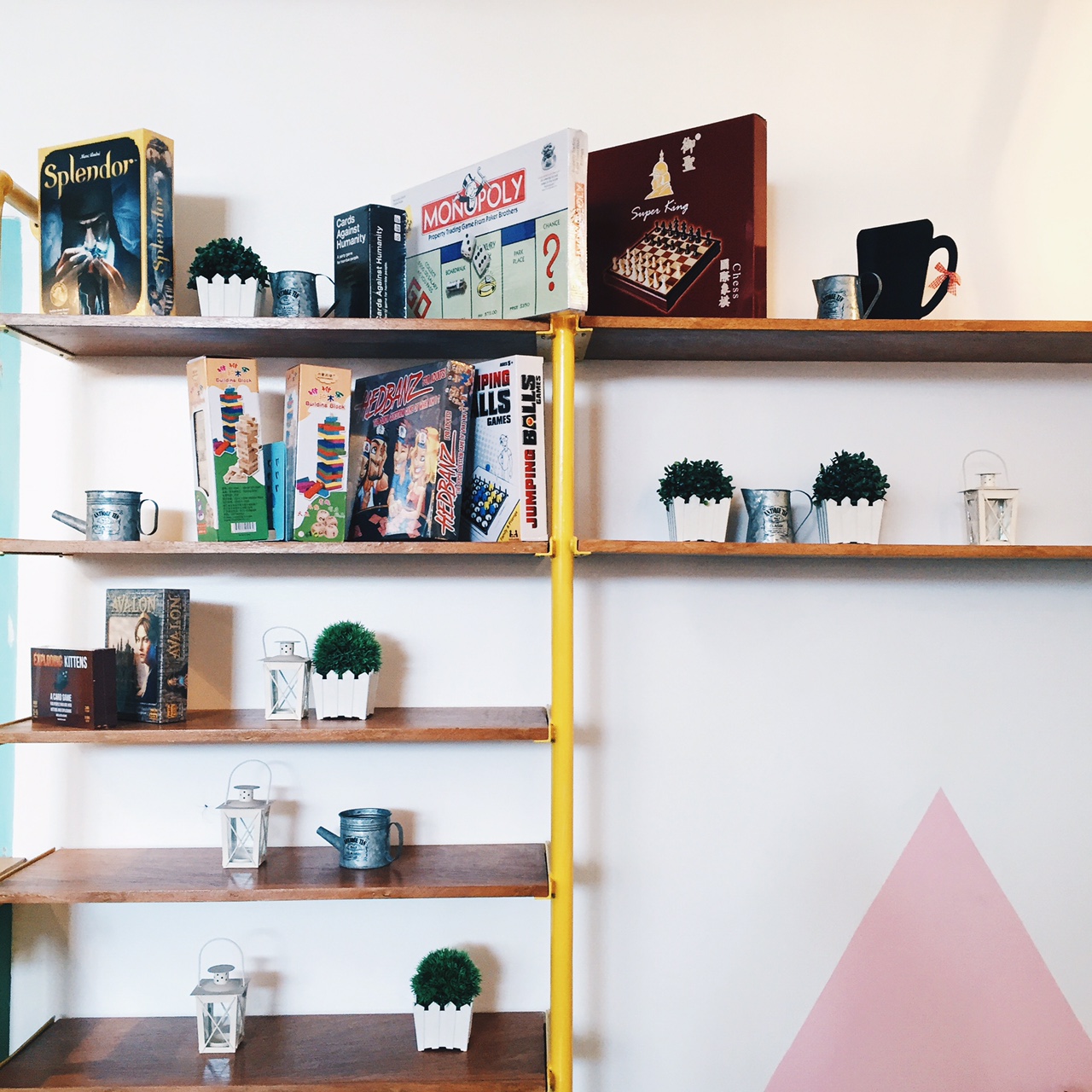 Insider tip: It's a great new place to work in, there are plenty of 

sockets, and Wi-Fi

 will be available in two weeks!
You are most welcome to visit with your family, friends, and colleagues. Enjoy great company with awesome coffee, booze, fun board games, and of course their appetizing international dishes. Here's an exclusive sneak peek:
Spam Jam "Spam Fries"
A happy combination of thick cut potato and Spam fries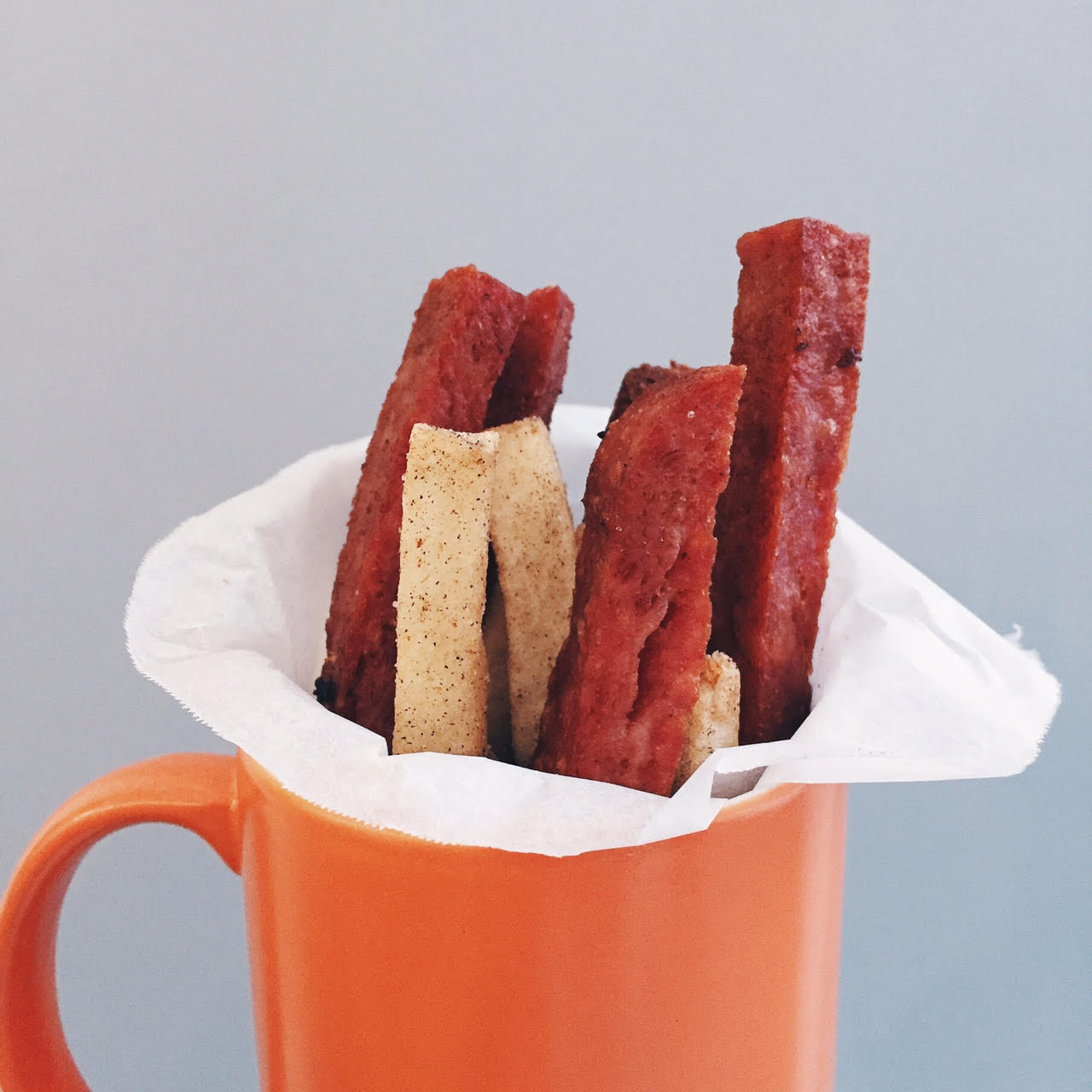 Silly Bombs "Dynamites"
Deep-fried ham and cheese stuffed chili sticks, served with ketchup and mayo on the side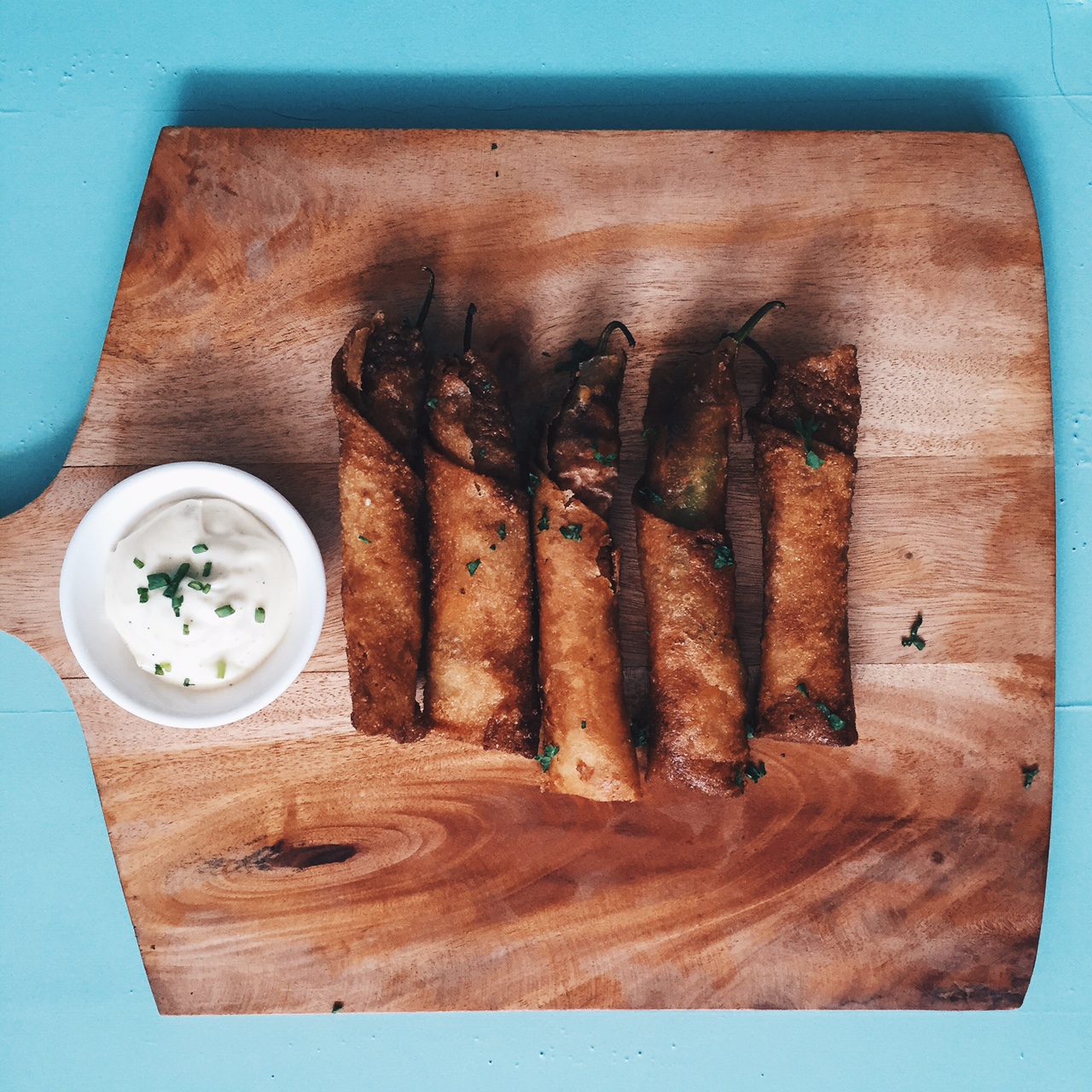 Nacho Loco "Nachos"
Ground beef, tomatoes, onions, parsley, and cheese sauce over crunchy nacho chips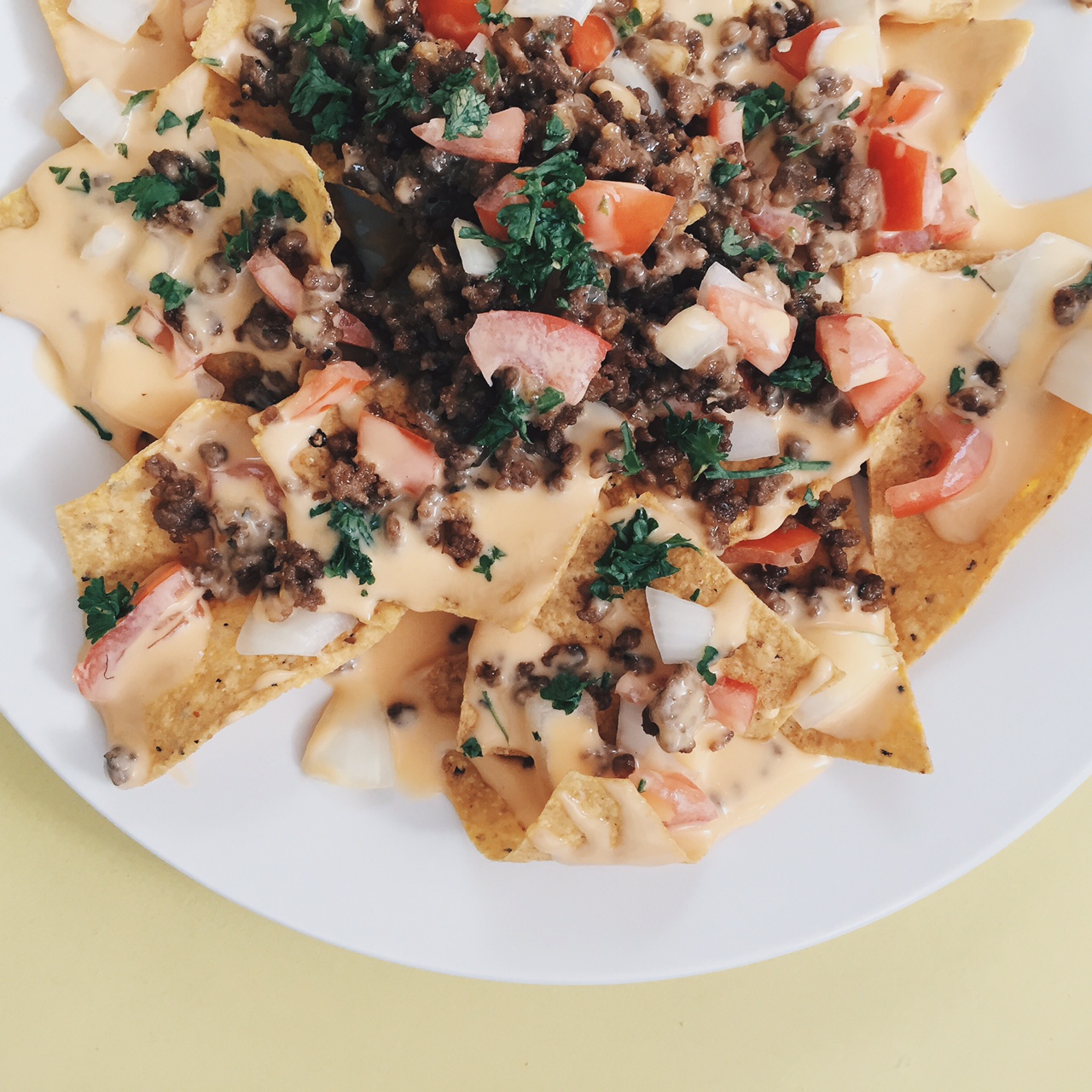 Pestoriffic "Tuna Pesto"
Tuna, tomatoes, parsley, pesto, al dente spaghetti noodles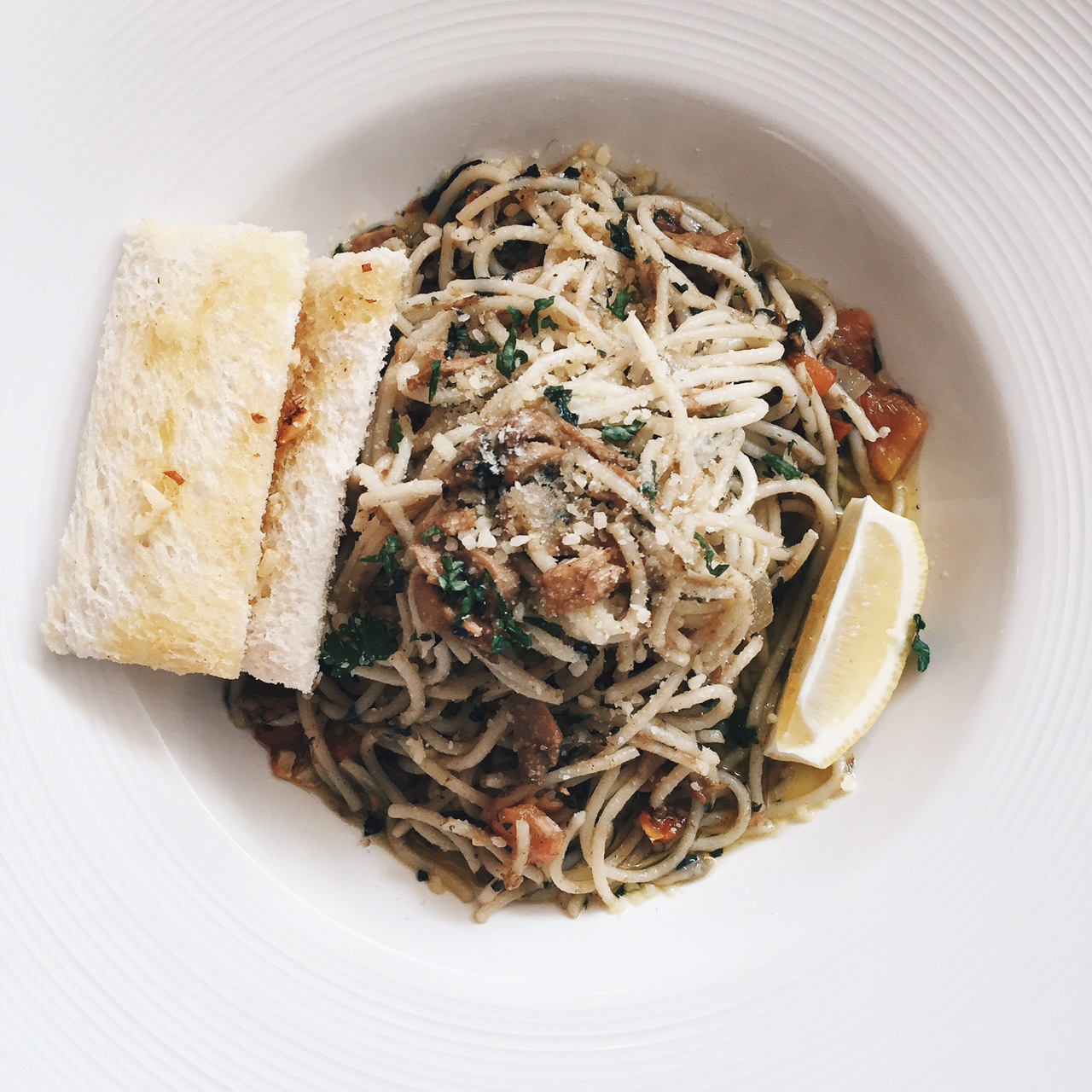 Euphoric "Carbonara"
Ham, cheese, mushrooms, cream, fettuccine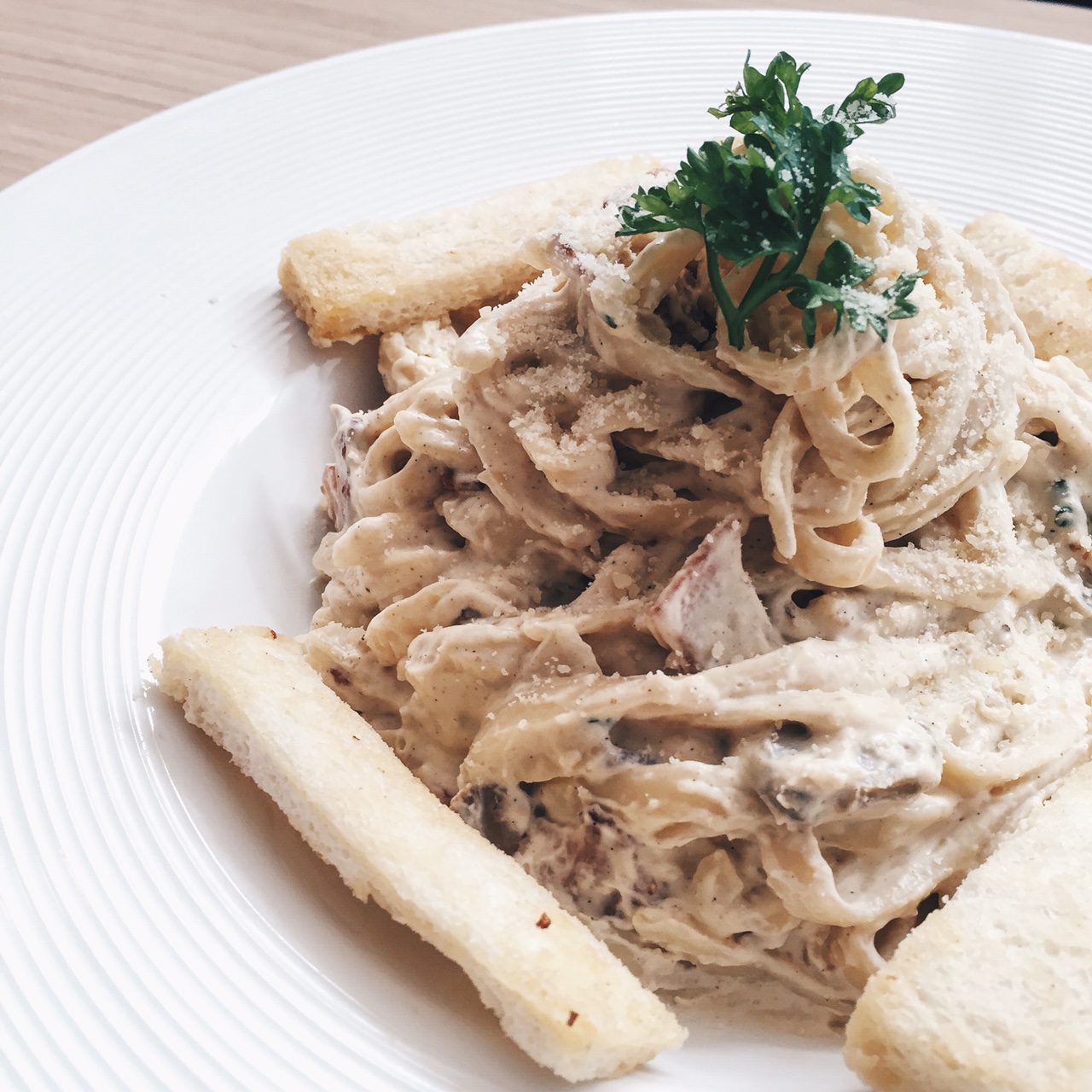 Lazy Pig "Crispy Binagoongan"
Crispy fried pork belly, bagoong sauce, plain rice, side veggies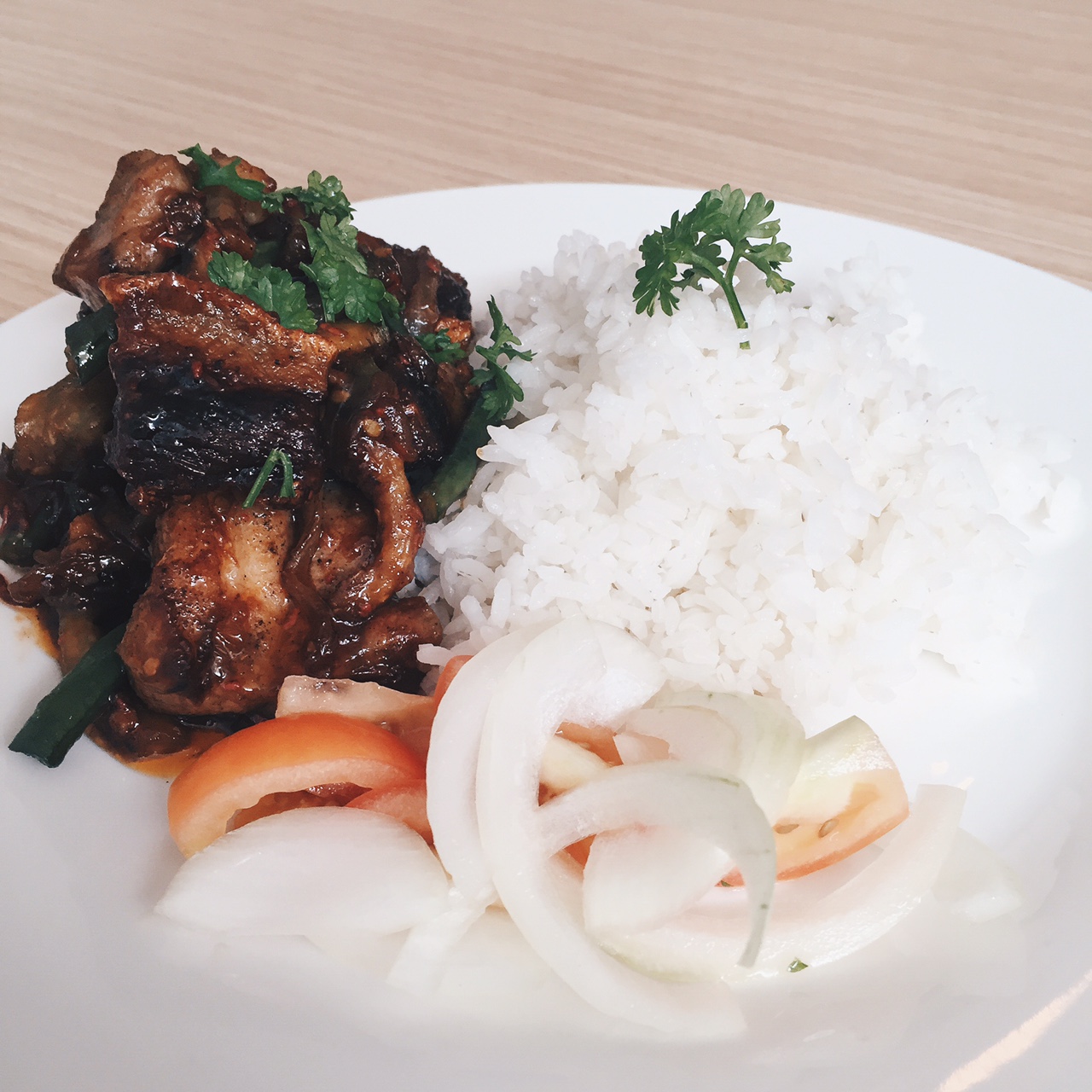 Tyler Steak "T-Bone Steak"
Slab of steak with gravy and mixed vegetables on the side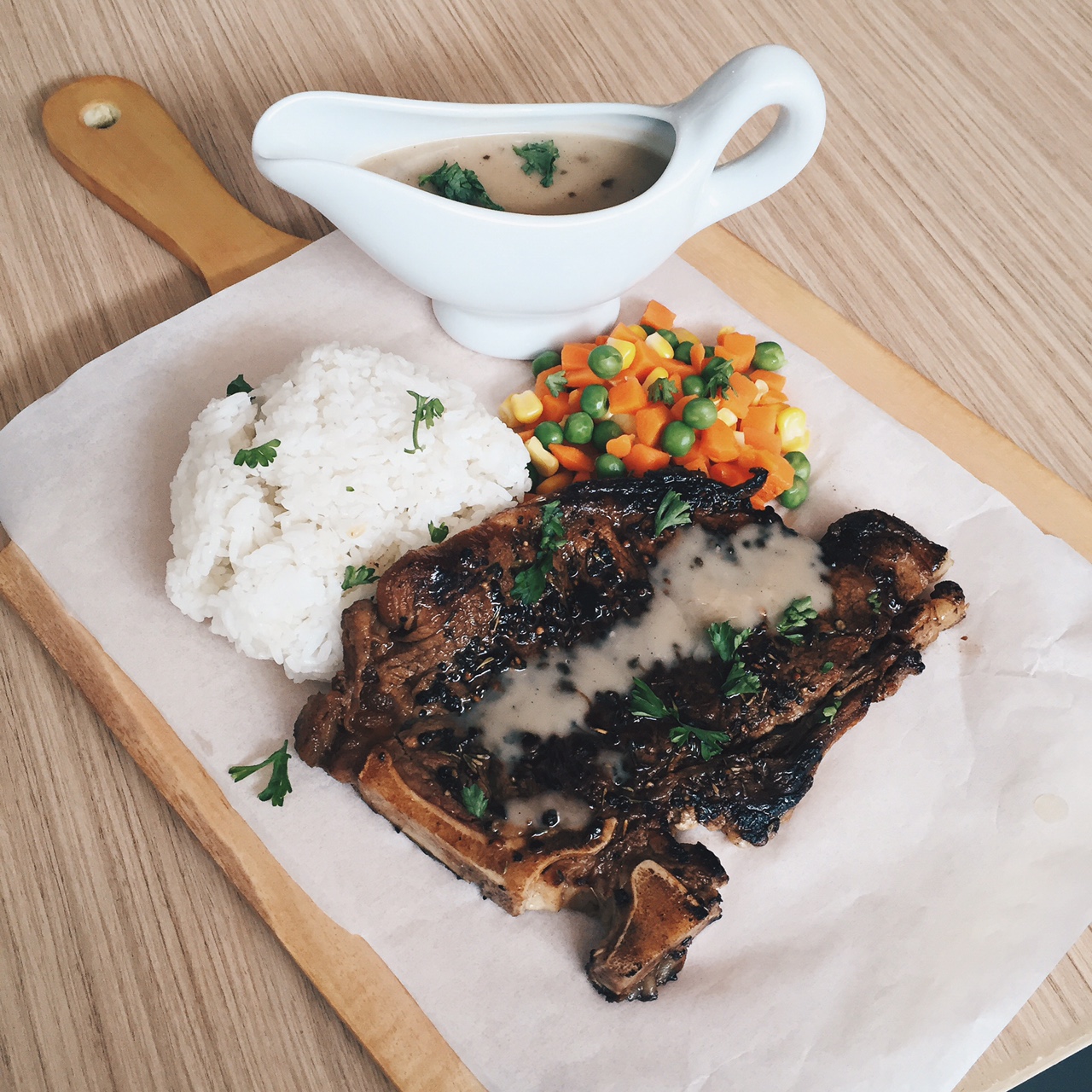 Happy Bites (Pizza)
Happy Beans serves 6-inch solo sized pizzas.
Three Cheese and Supremo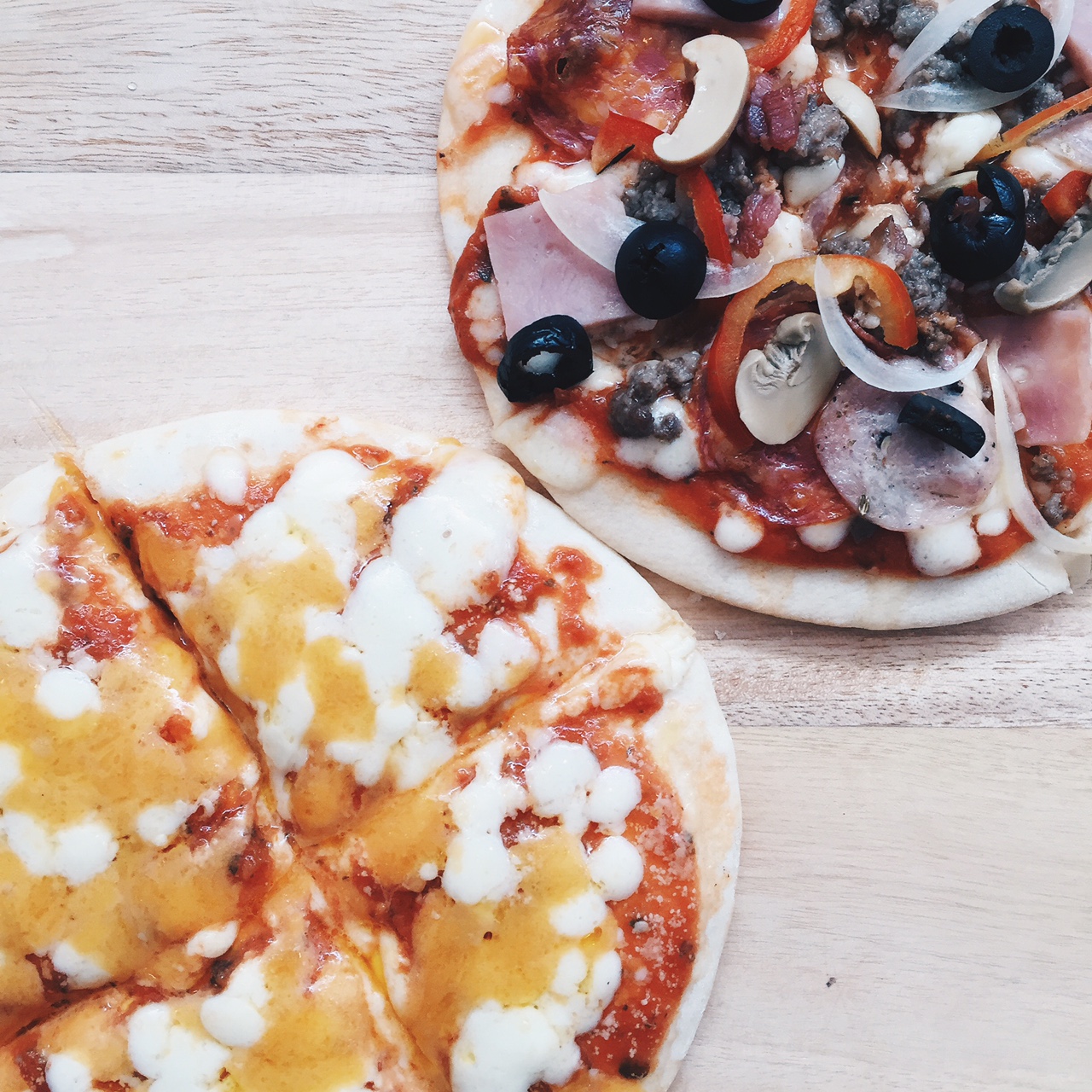 Pepperoni + Meaty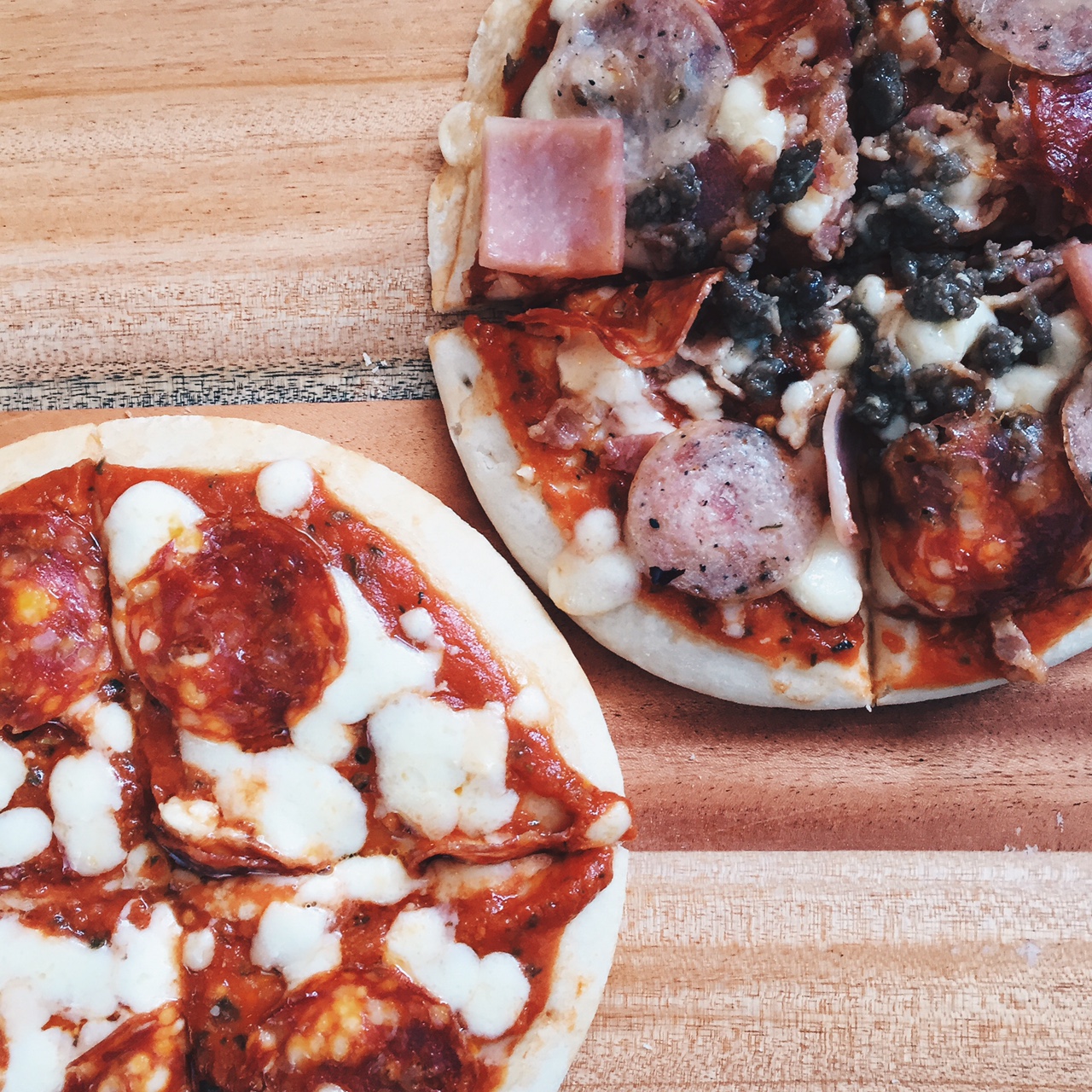 Cheers Quenchers (Drinks)
Fruit juices: Strawberry Calamansi, Kiwi Mango, Strawberry Passion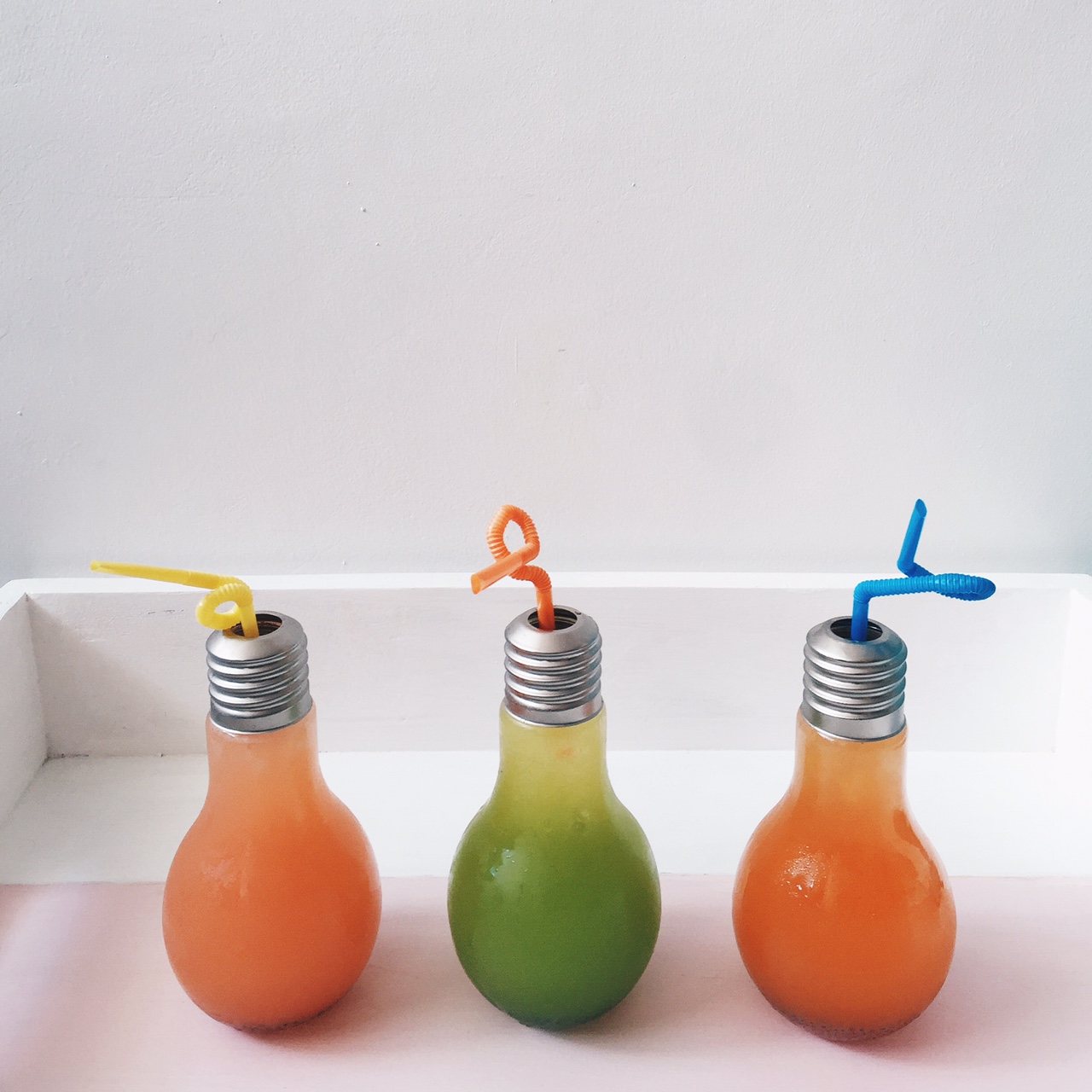 Happy Tea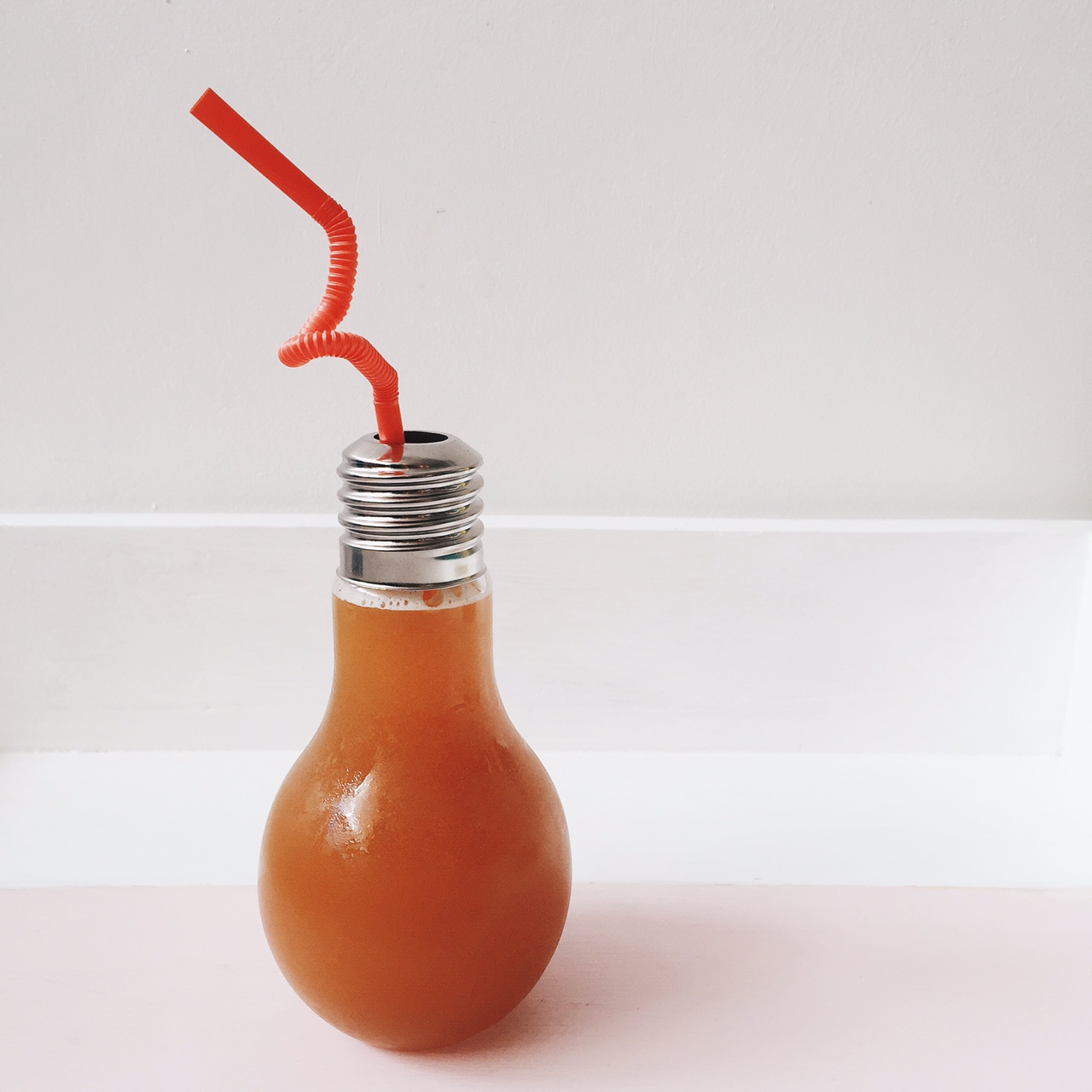 Cookie Milkshakes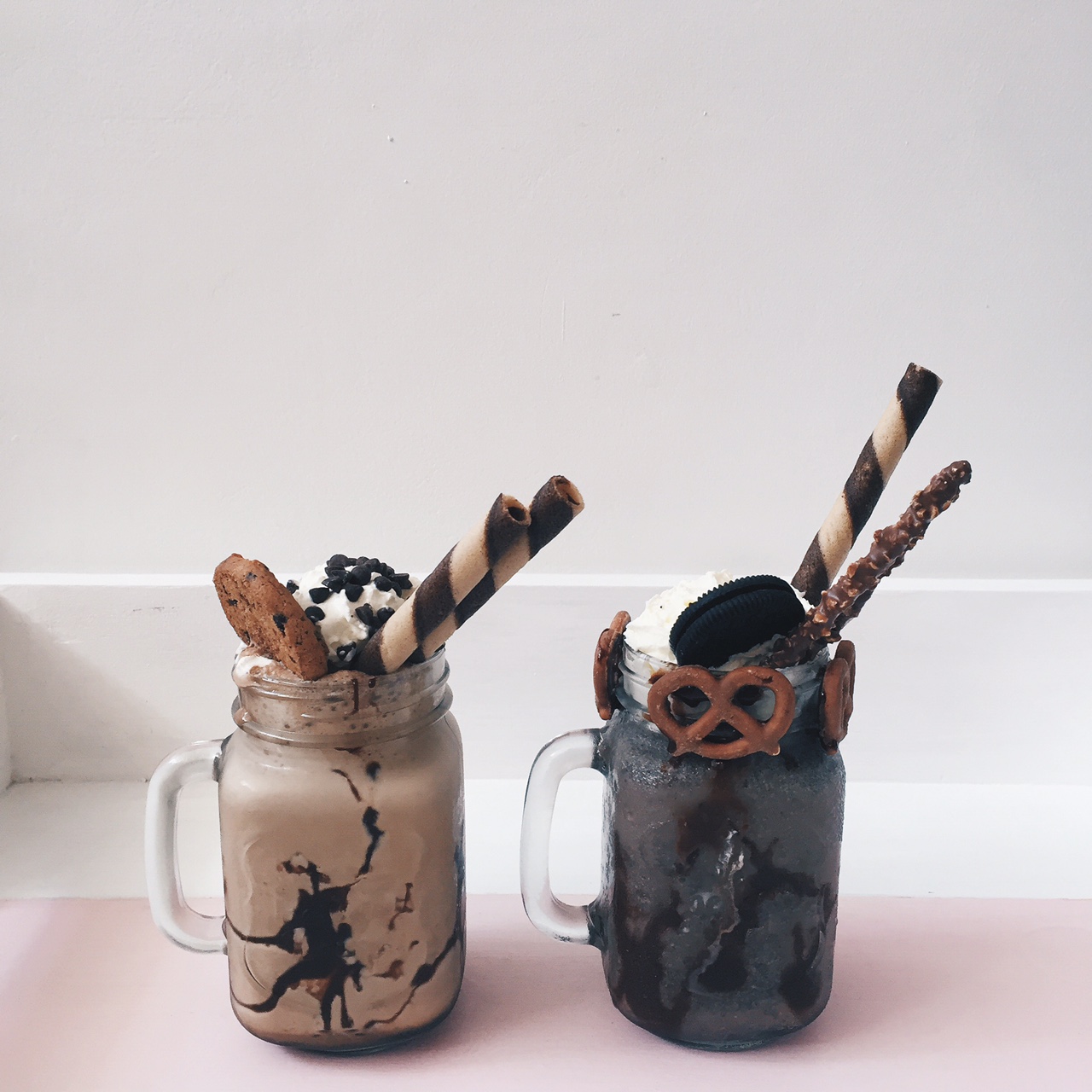 Blueberry/Strawberry Cheesecake
Try both flavors in one cheesecake!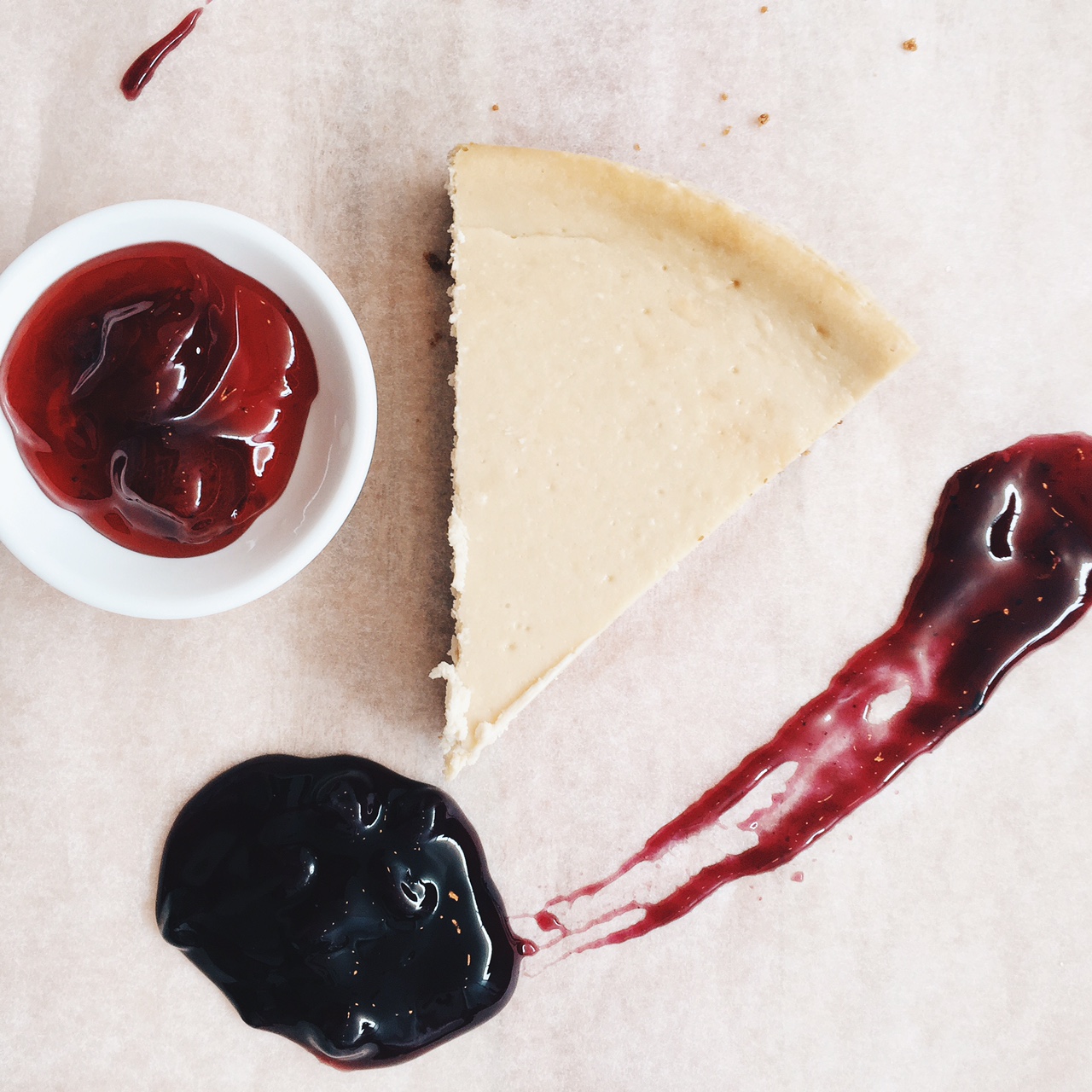 This 51-seater cafe is also the perfect place to book for baby showers, bridal showers, and birthday parties. Don't worry, because they have an in-house stylist that can help you plan everything from start to finish. Soon, they will also be accepting orders for customized cakes as well!
Are you excited yet? Save the date, set your alarms right, and see you all on their soft opening day. Be on time to be one of the firsts to try this awesome and unique cup of joe. No sugar needed!
What: Happy Beans Soft Opening
When: September 2, 2016 (Friday), 10AM
Why: First 50 Customers get FREE Rainbow Latte
Reservations are accepted
View restaurant details
View their Instagram account
2/F Metrowalk Commercial Complex, Meralco Ave, Ugong. Pasig City
(0917) 508-7702
Store Hours: Monday-Sunday, 10AM-2:30AM

You can also view this restaurant on your Booky app! If you still haven't, download Booky and experience the convenience of searching restaurants and booking tables offline. Subscribe to Booky Prime to avail up to P500 off plus a free dessert at over 400 of Manila's top restaurants today!