The heat is scalding, so take out those whisksksksksks
We know some of you had your summer plans cancelled, but don't let the heat melt away the fun. You can take away the person from the beach, but that doesn't stop us from igniting that summer fire we know you have. What better way to spark that joy by making your own ice cream at home – and no, machine not required!
Cookies and Cream
Kabahan ka na, Jadine, because the perfect duo just arrived. If ice creams had a national flavor, it's probably going to be Cookies and Cream. This crowd favorite reigns supreme as it continues to give us the best of both worlds.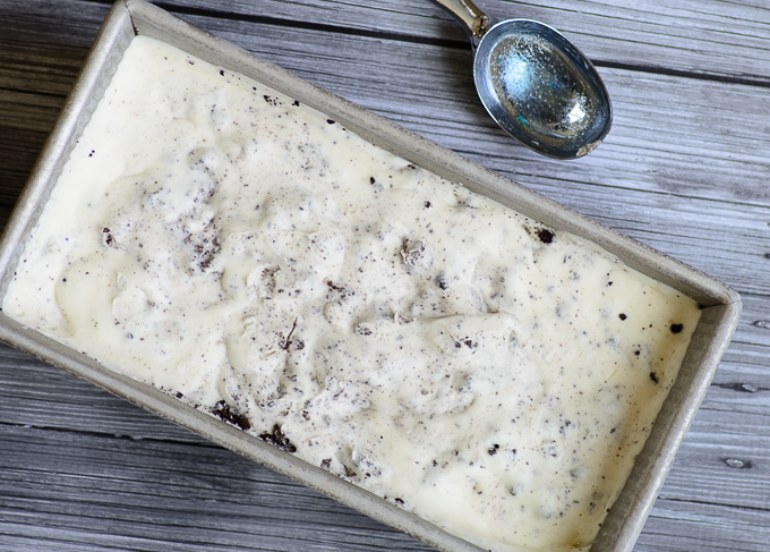 Ingredients:
2 cups heavy cream
14 oz condensed milk
Oreo cookies
What to do:
Whip the heavy cream and condensed milk together in a large bowl until slightly thick and creamy. Use a hand mixer for faster results
Get a couple of oreos and put these inside a ziplock
Using a rolling pin, crush the oreos until it's a mix of small and big chunks
Mix together the crushed oreos with the cream base
Transfer the mixture in a container, freeze, and enjoy!
Mango and Passionfruit Ice Cream
Ease up on that cruel summer love with some flair of the tropics. When it comes to the most refreshing choice, this surely gets our vote. It wouldn't be summer without some mangoes and a dash of passionfruit from miles away (thanks, Drake 🎶)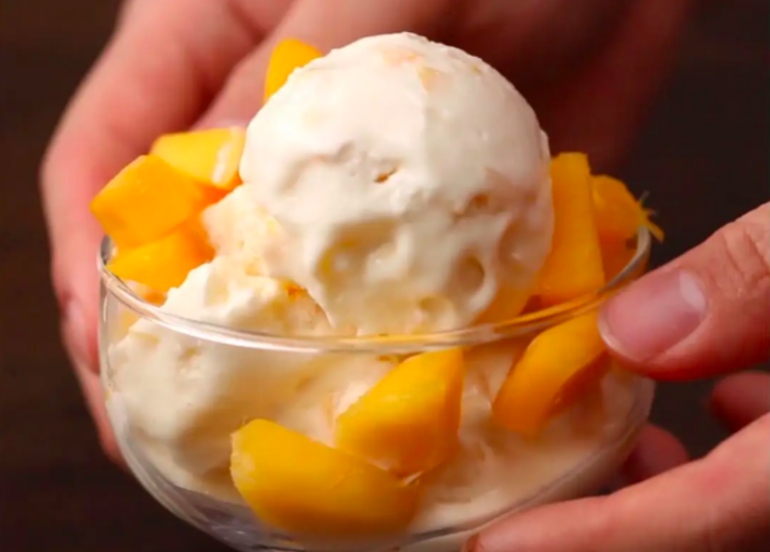 Ingredients:
2 cups heavy cream
1 can condensed milk
½ cup passionfruit juice
1 cup ripe mangoes
What to do:
Combine the heavy cream and condensed milk and whisk thoroughly until creamy
Add in the passion fruit juice and keep mixing until completely even
Add in the mango chunks and mix carefully so as not to crush the mangoes further
Mix together in a separate container and freeze
Ice Cream Sandwich
Y'all basic if you think vanilla isn't a god tier flavor. This easy choice is anything but boring. If Tilda Swinton or Johnny Depp were ice cream flavors, vanilla is the sure way to go with the many ways you can elevate this pick to prove that once and for all, it's the most versatile flavor.
Ingredients:
Brownie mix
1 cup water
Instant coffee in 1 cup water mix
1 medium egg
2 cups heavy cream
1 can condensed milk
1 tbsp vanilla
What to do:
Mix the ready brownie mix with water, coffee, and egg
Put the mixture in 2 baking containers – preferably deep containers of the same size
Bake this for 15 mins at 180 degrees celsius
While waiting for the brownies, prepare your ice cream mix by whipping together the heavy cream, condensed milk, and vanilla
Freeze the ice cream mix
Once the brownies are set, combine all the parts to make a sandwich by putting a layer of ice cream on one of the brownie faces and topping it off with the second brownie layer
Insider tip: You can add chocolate chip, nuts, and caramel syrup to the ice cream for added texture and taste.
Toasty Coconut Ice Cream
Has everyone seen Itaewon Class yet? Park Saeroyi's haircut is shakinggg from how good this coconut recipe is. If you like something out of the ordinary, this is a must try for those adventure seeking kids at heart.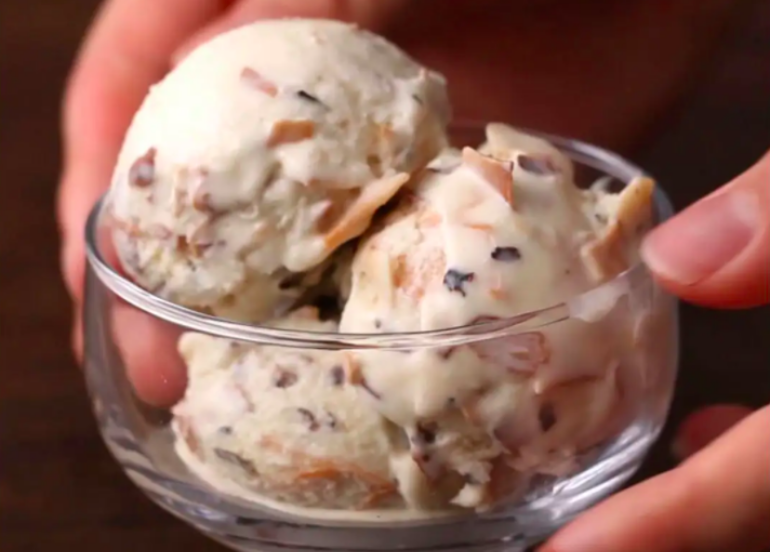 Ingredients:
Whipped Cream
1 can condensed milk
1 cup cold coconut milk
1 cup shredded coconut
What to do:
Whip together the heavy cream and condensed milk until slightly thick and creamy
Add in the cold coconut milk and continue to mix
In a pan, toss around the shredded coconut in medium heat until brown
Add in the shredded coconut to the cream and mix thoroughly until it's evenly spread
Freeze
Insider tip: You can even include some toasted coconut shavings for added texture.
Strawberry Cheesecake Ice Cream
With this classic flavor made easy, suddenly Baguio doesn't seem so far away. No need for a road trip. Let the cool breeze of one of our favorite go-to places come all the way to you.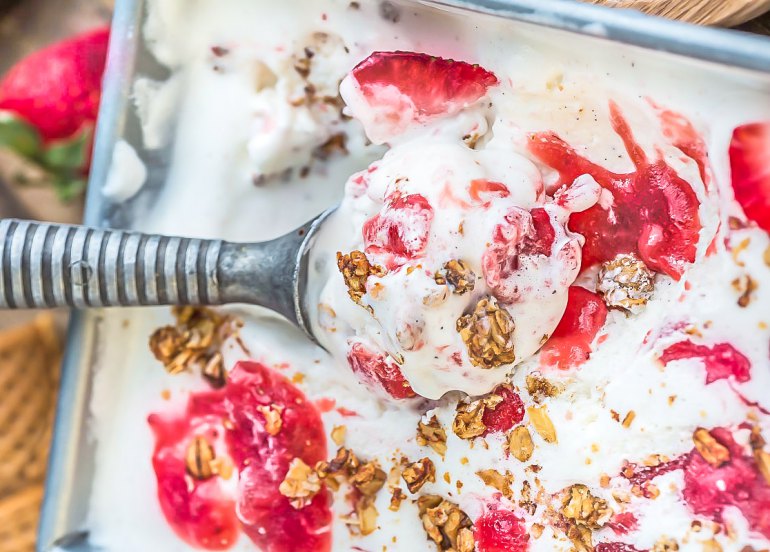 Ingredients
2 cups heavy cream
14 oz condensed milk
4oz cream cheese
½ cup strawberries
½ cup strawberry jam
What to do:
Whip the heavy cream and condensed milk in a large bowl
Add in the cream cheese and whisk again lightly
Add the strawberries and the strawberry jam an continue to mix until the cream is slightly pink
Freeze and enjoy!
Insider tip: You can add crushed graham crackers in the cream mix or as toppings right before eating.
By Lizelle Te and Shikayna Ramos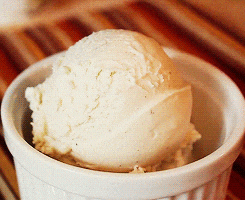 Looking for more recipes for you to try? Simply type RECIPE in the Booky Guide to see the different things you can make at home from soju cocktails to famous restaurant dishes like Max's Sizzling Tofu.