Now you can legally nap after studying!
Studying outside the comforts of your own home has its perks. For starters, we can't accommodate our entire study group inside our rooms (unless you live in a mansion) and of course, we don't want to start watching Netflix instead of finishing out thesis papers. Admit it, we've all dreamed about our fantasy cafe: a quiet space that has fast wifi, an abundance of sockets for all our gadgets, and the freedom to snooze off every now and then. Good thing, there's a new cafe in Quezon City that offers all of this and more.
READ MORE: Check out the Top 10 Most Loved Restaurants in Quezon City this month! 
Diligence Cafe is a new study cafe in Katipunan that offers high-speed internet connection (up to 10 mbps!), unlimited coffee, snacks, and napping services.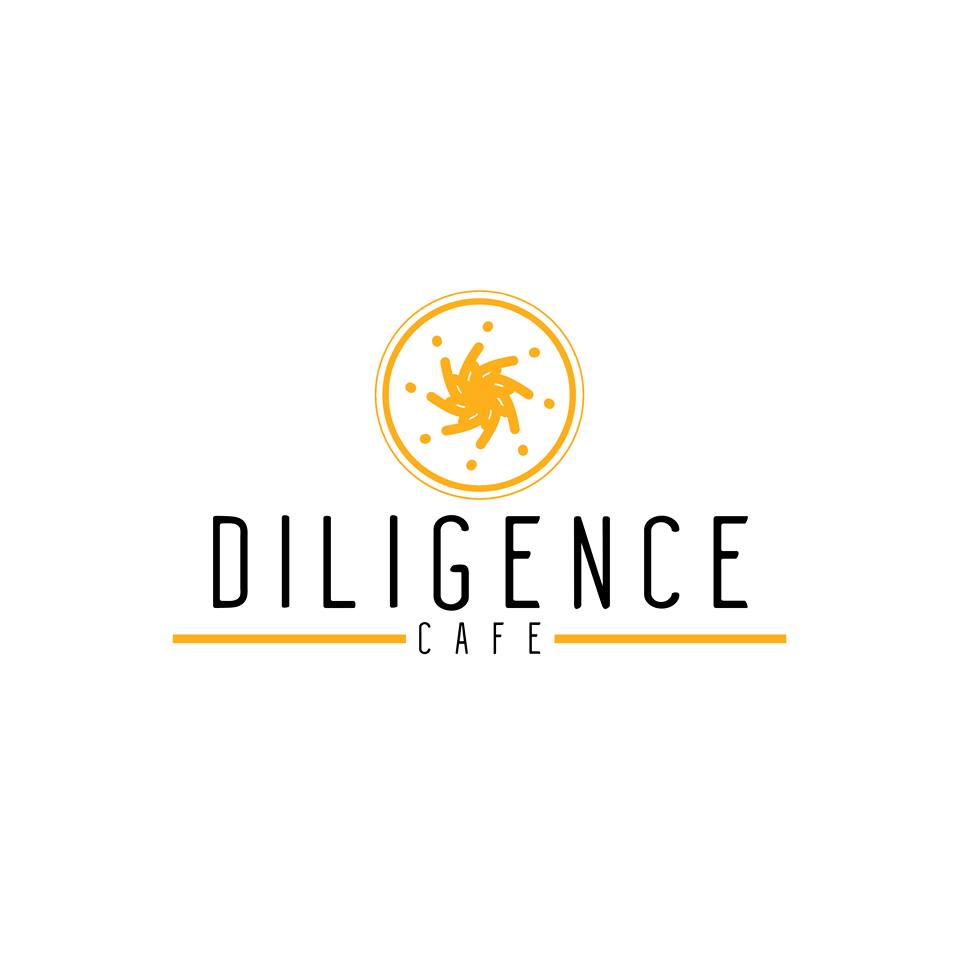 They only opened last August 15 and students everywhere are already going crazy. If you're planning to visit soon, we'll give you a rundown of what makes this place unique.
Upon entry, you need to register first, You can also get your nap slips here.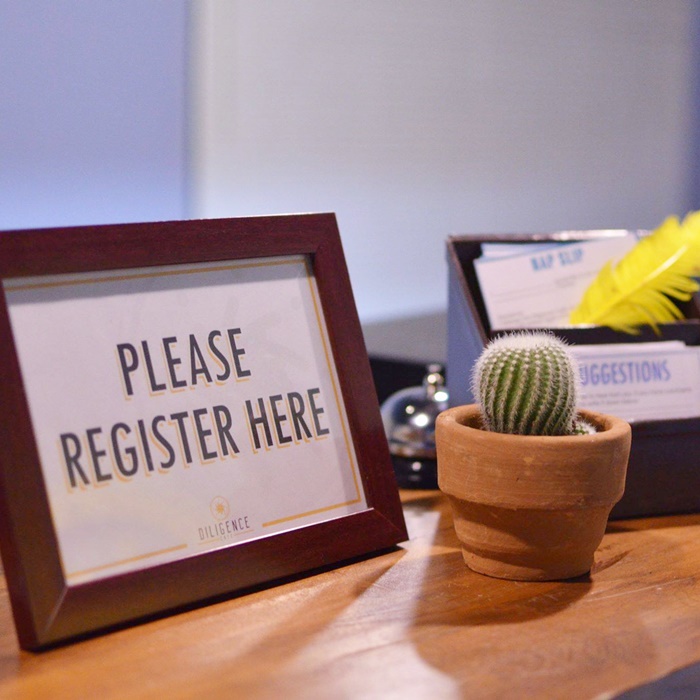 Speaking of napping slips, you need to fill those out with the essentials like when you want to be woken up, etc. Everyone deserves a power nap (or two).
They offer different seating areas. Diligence Cafe has a Reader's Nook corner where you can lounge on bean bags while unwinding. They even have an open library and are open to pre-loved book donations.
Fun fact: Check out the cool paper art murals!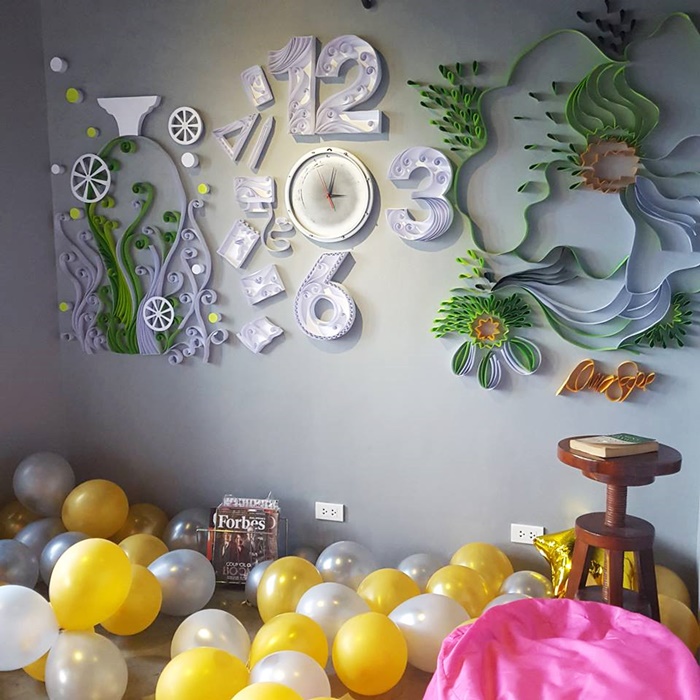 If you need a private area for discussions, you can rent out their conference room for 1 hour that's good for six people and comes with unlimited coffee and internet. Other seating ooptions like stools are available if you feel like stretching your legs a bit.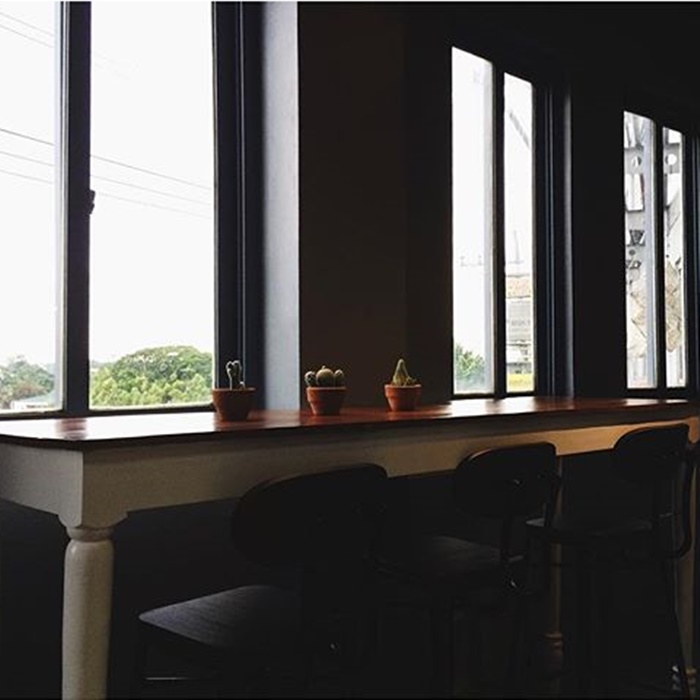 Insider tip: Extension cords are also available. Just ask their staff.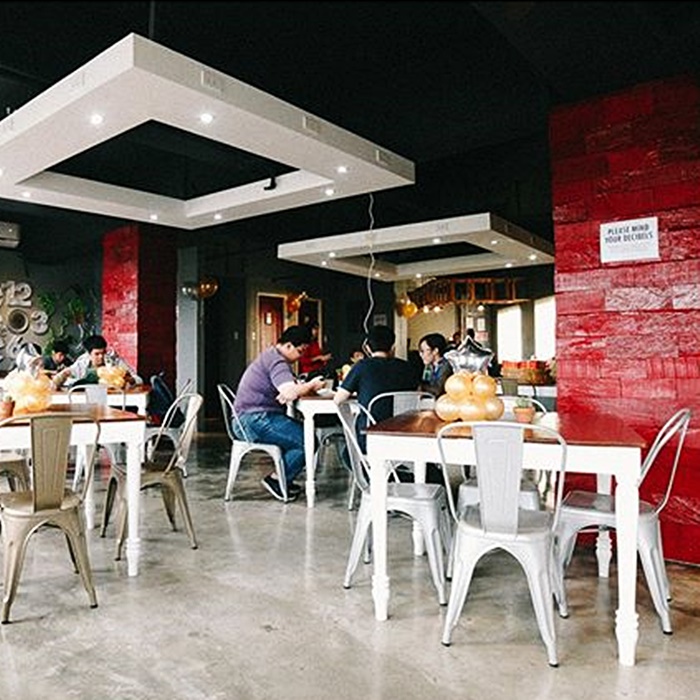 If you get too haggard (or stinky!) you can avail their shower services. Just pay P100 to get your very own shower kit and a towel.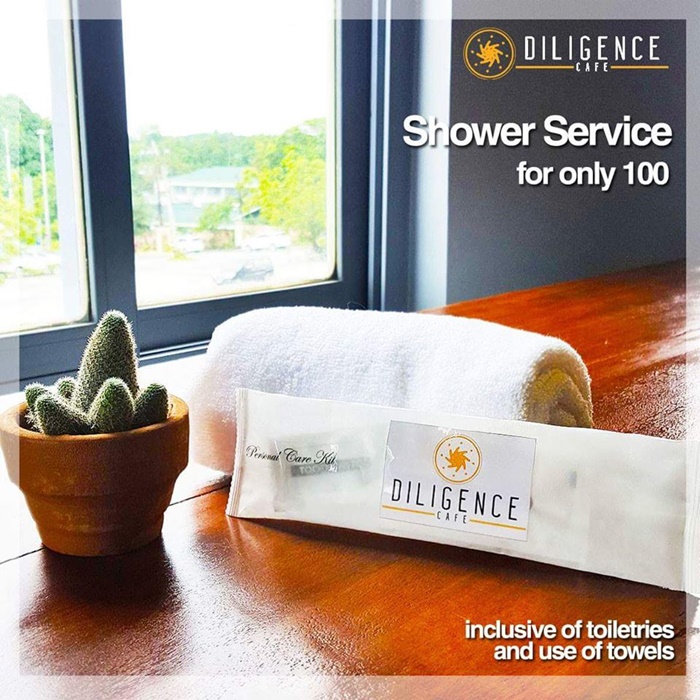 They also offer locker rentals and printing services. Power up with some veggie chips and sandwiches on your next visit.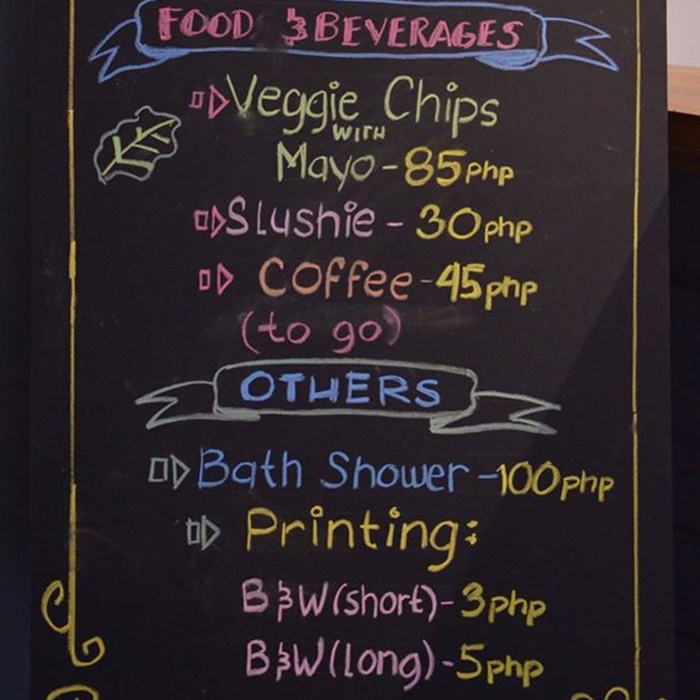 Diligence uses local beans are sourced from fair trade farmers in Benguet. Not a big fan of coffee? You can load up on their house blend iced teas.
Fun fact: Diligence Cafe's business model aims to be a sustainable one by not only providing the best service but also to give back to the community.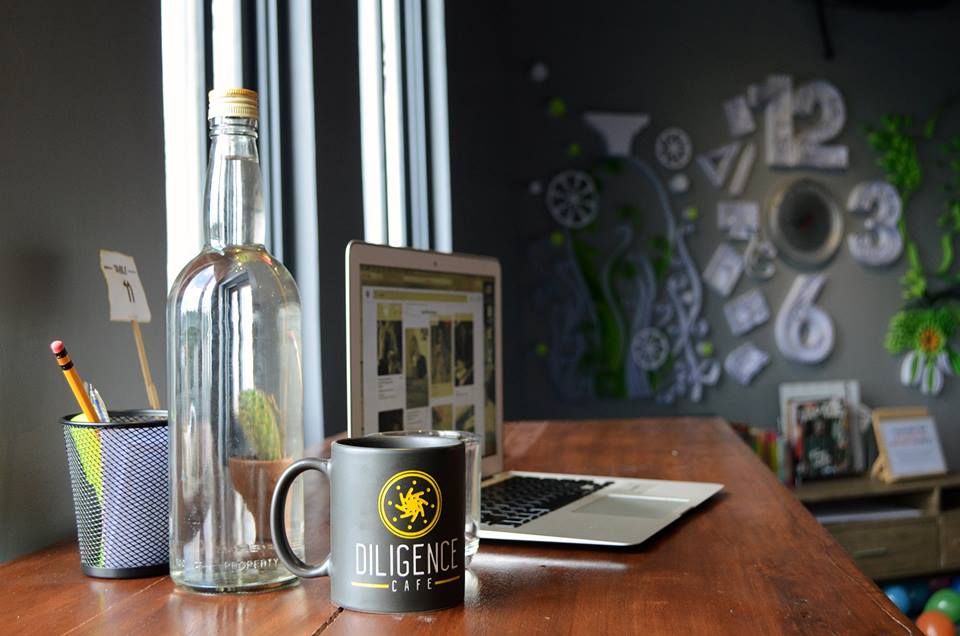 Your frequent study sessions shall not go unrewarded as Diligence has a "Sipag Card" where you can track your visits. Your 5th and 10th visits are free if you fill out the card.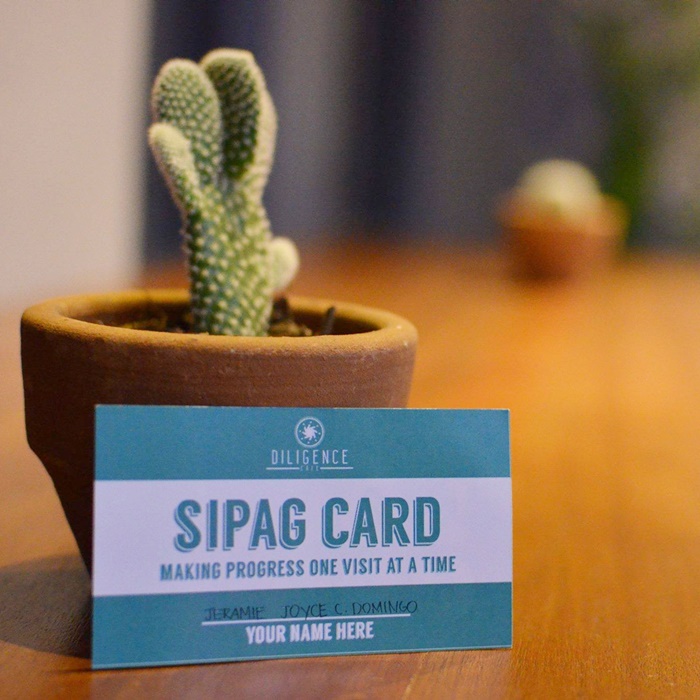 Here's a list of their services:
1-hour stay: Php 70.00. Inclusive of unli-coffee, juice, WiFi, power outlet, and napping service.
Full day stay: Php 350.00. Inclusive of unli-coffee, juice, WiFi, power outlet, and napping service.
Whole month stay: Php 2,500.00. Inclusive of unli-coffee, juice, WiFi, power outlet, and napping service.
1-hour conference room rental: Php 400.00. Inclusive of unli-coffee, juice, WiFi, power outlet, and napping service. Max of 8pax.
Locker Services: Php 40.00/day, Php 200.oo/week, Php 700.00/month
Printing Services: B&W starts at Php 3.00, Colored starts at Php 8.00
Shower Services: Php 100.00. Inclusive of shower kit.
Fun fact: They're opening their 2nd branch in Taft. Stay tune for more announcements!
View their Facebook page
View their Instagram account
2nd Floor, Elizabeth Hall, Katipunan Avenue, Quezon City
09176328455 / 09279449908
Opening Hours: (Monday – Saturday) 12:00nn to 7am the next morning