Diamond (peels) are a girl's best friend!
In case you didn't know what exactly a diamond peel is, it's essentially a non-invasive treatment that uses a pen-shaped tool with a diamond tip. The aesthetician will then go over your face with the tool and you'll feel a light rough sensation along with the tool vacuuming the resulting dead skin that's being scraped.
Its meant to help with acne marks, skin pigmentation, deep holes, and generally, to rejuvenate your skin by removing the outer and older layer and revealing new skin.
Also read: The Ultimate Guide to Facial Spas Around Metro Manila
We know how taking care of our skin can get quite expensive so we've rounded up diamond peel facials that can fit your budget! Scroll down and take your pick!
Make your skincare dreams come true with Skinfinity Skin & Body Spa! Through proven Korean machines and techniques, Skinfinity Skin & Body Spa provides effective services and treatments that let you attain skin and aesthetics just like your favorite idols.
Diamond Facial
Price: ₱600 ₱350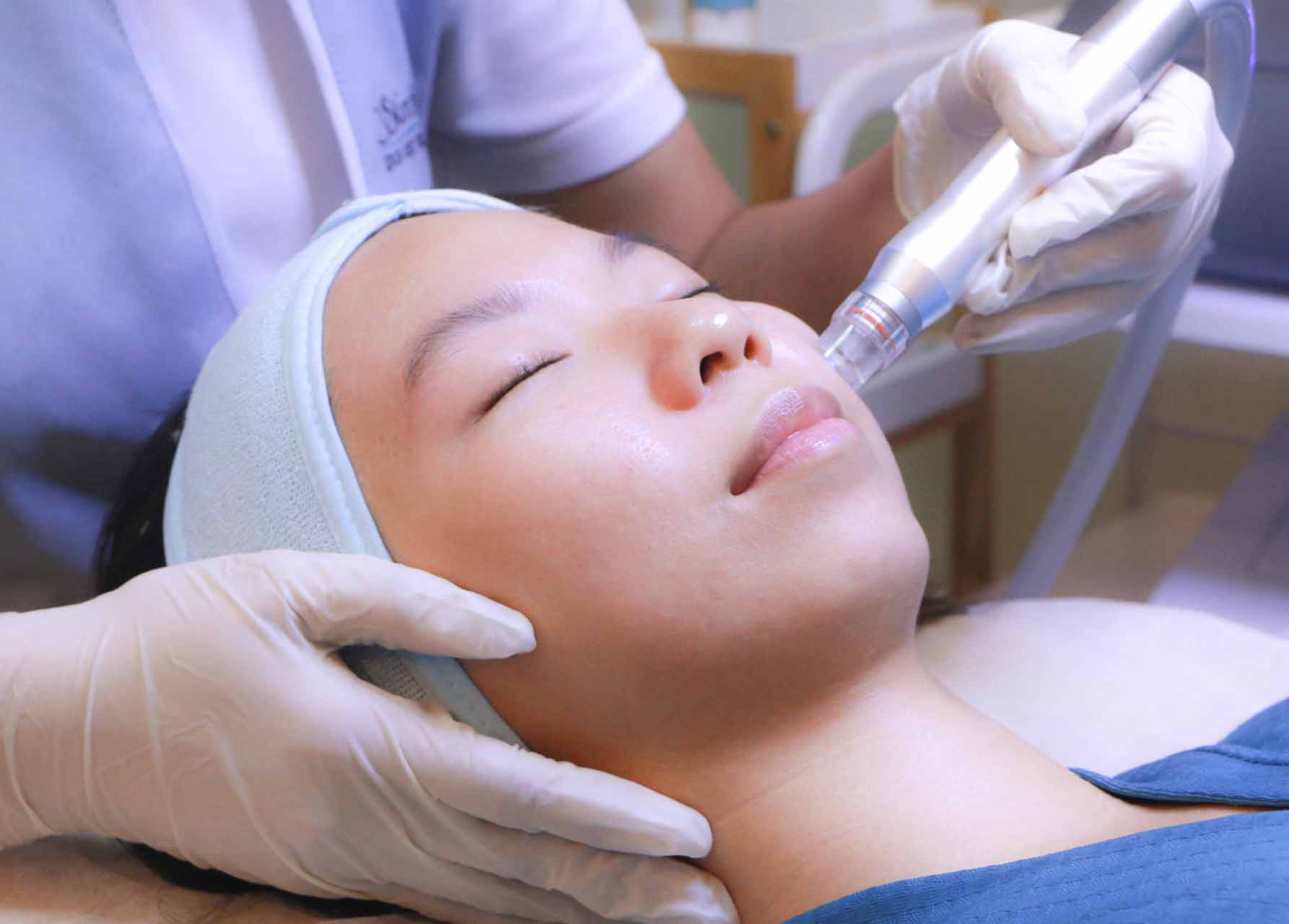 Check them out here
View their Instagram account
Fort Palm Spring Condominium, 30th St cor 1st Ave, Fort Bonifacio, Taguig
(02) 8810-2622; (0956) 402-5379; (0939) 354-3799
Located in San Juan, Kokuryu Skin Care Facial Center is a prime spot for all your skin care needs. From facial treatments to masks, you're sure to achieve luminous and flawless skin here!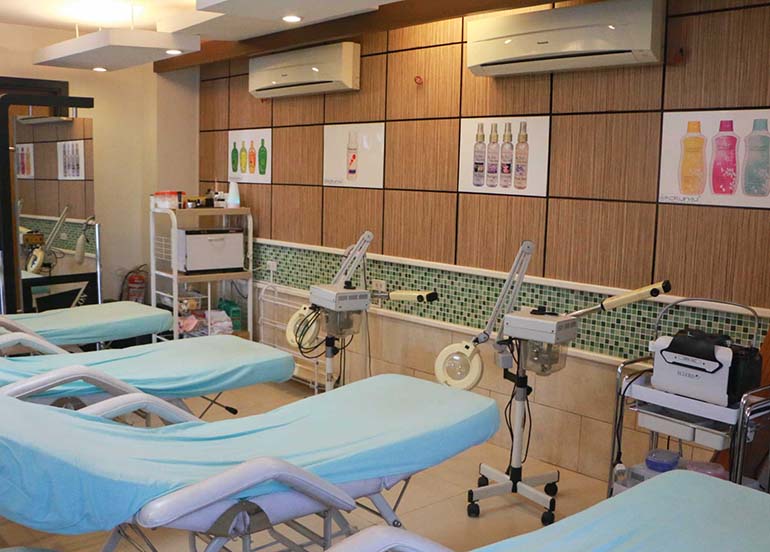 Facial Diamond Peel with Collagen Mask for Two
Price: ₱2,600 ₱1,300
Check them out here
View their Instagram account
Friend Wood Commercial Center, N Domingo St., San Juan
(02) 8727-5055; (0950) 943-1234
Only the best techniques yield the best results! Located in Quezon City, Mauve Aesthetics takes pride in offering world-class cosmetic services and treatments to bring out the beauty in everyone.
Diamond Peel Complete Facial
Price: ₱2,000 ₱990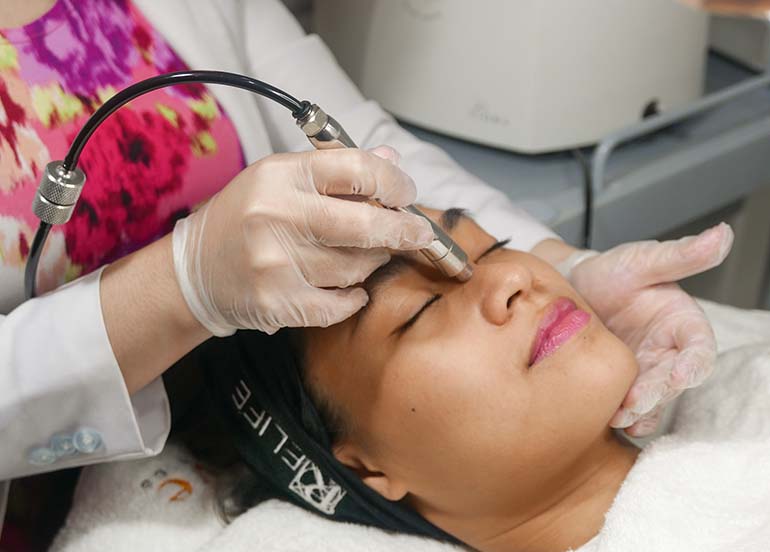 Check them out here
View their Instagram account
G/F 104 Bayo Condotel Suites Sct. Bayoran, near Tomas Morato, South Triangle, Quezon City
(02) 8285-6877
Paradise for the face, body, and teeth! Conveniently located in Quezon City, DermaDent Centre specializes in aesthetic medicine, cosmetic surgery and dentistry. They aim to provide medical and dental solutions that are affordable, effective, and cause minimal pain.
Clarifying Facial with Diamond Peeling
Price: ₱1,500 ₱900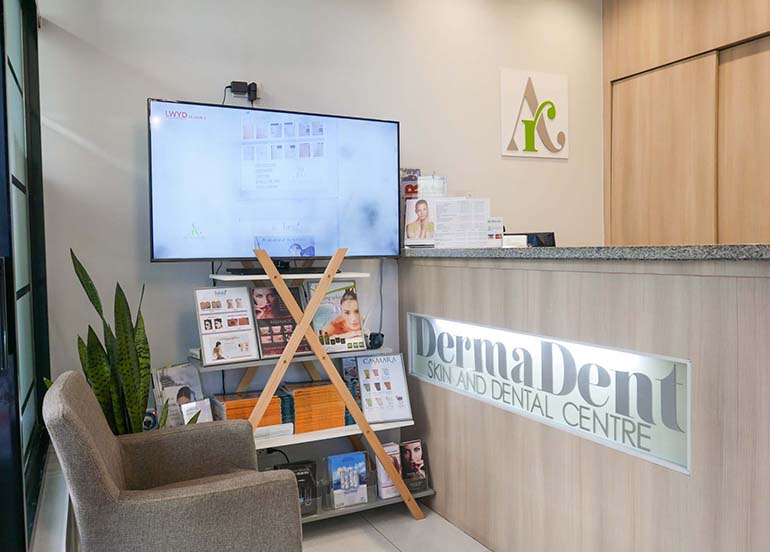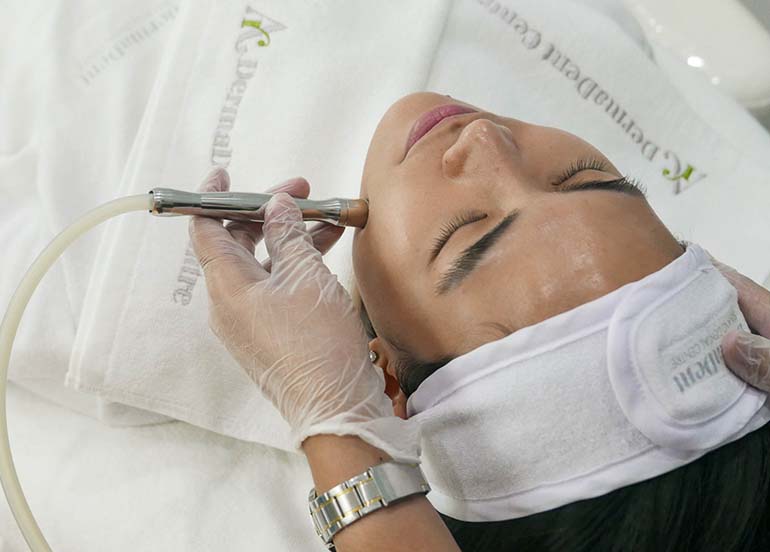 Check them out here
View their Instagram account
G/F The Garden Heights, 269 E Rodriguez Sr Ave., Quezon city
(02) 8650-0283
Ada Viva is a skin care clinic that specializes in results-driven procedures for each client's holistic beauty experience. By providing personalized services with prices that don't break the bank, Ada Viva has been regarded as a sanctuary and the go-to beauty clinic by its loyal clients.
Collagen Facial + Diamond Peel
Price: ₱1,250 ₱500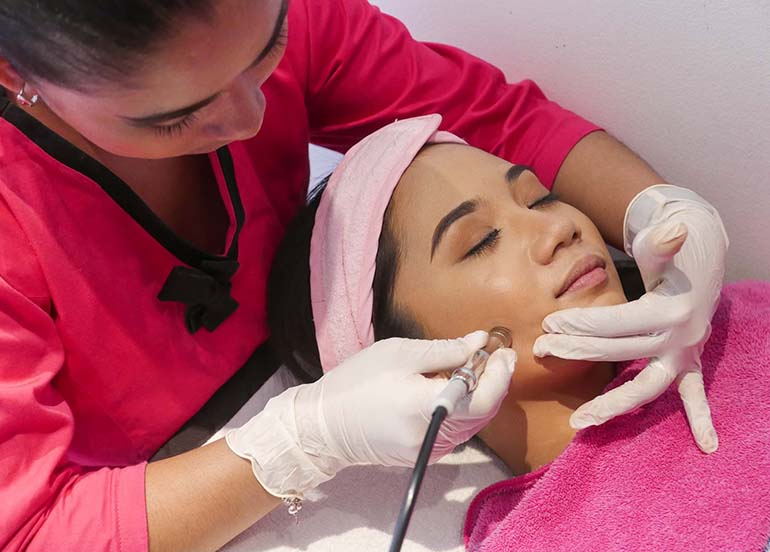 Check them out here
View their Instagram account
86 Basalangin St., Project 7, Quezon City
(02) 8352-0703
Nails.Glow is an all-around beauty salon that offers luxurious yet easy-on-the-pocket services – from hand and feet to face and body treatments! It has a training center that helps ensure that employees are top notch and taken care of, resulting in utmost quality care and service!
Diamond Peel Facial
Price: ₱500 ₱350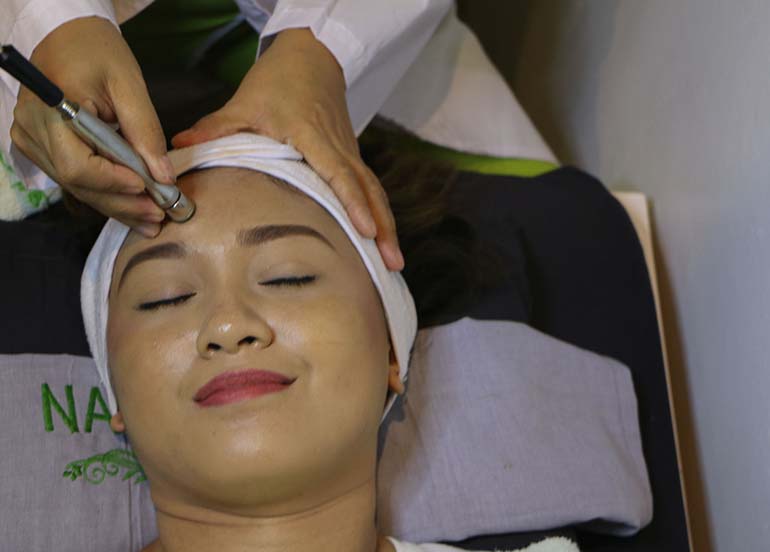 Check them out here
Avail at 1 branch
1903 España Blvd cor E Quintos St., Sampaloc, Manila
(0917) 846-9988
When you look good, you feel good! Adraneda Dermatology and Cosmetic Surgery Clinic provides safe, effective, and tried-and-tested beauty treatments at reasonable rates for its clients. Make sure that your personal beauty needs are met and catered to with the help of their professional, board-certified dermatologists!
Diamond Peel with Dermedics BB Glow (Two Sessions)
Price: ₱7,00 ₱5,600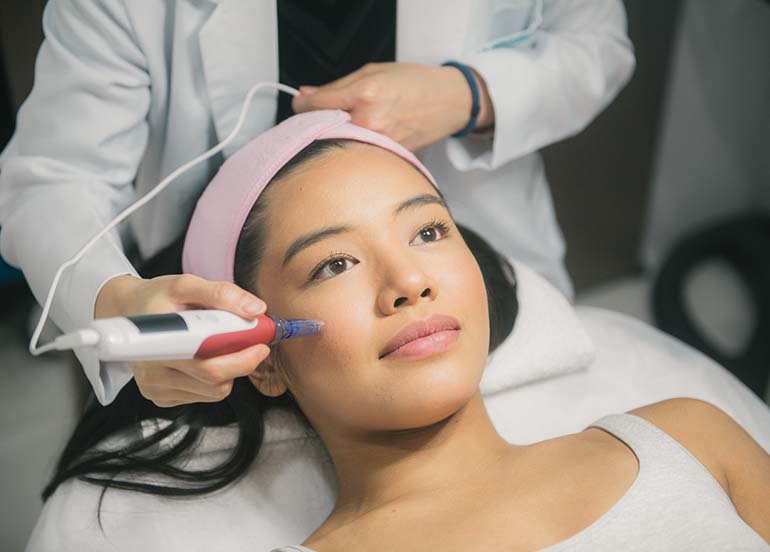 Check them out here
Check out their Facebook page
View their Instagram account
2/F Il Centro Bldg, Sta Lucia East Grand Mall, Felix Ave cor Marcos Hwy., Cainta, Rizal
(0933) 863-8440
Formed by years of experience in the beauty industry, Gabriel Aesthetics is a beauty clinic that strives to provide the very best in beauty trends, staples, and more. Experience top notch care and service and bring out your most beautiful self at Gabriel Aesthetics!
Diamond Peel with Serum Infusion
Price: ₱700 ₱490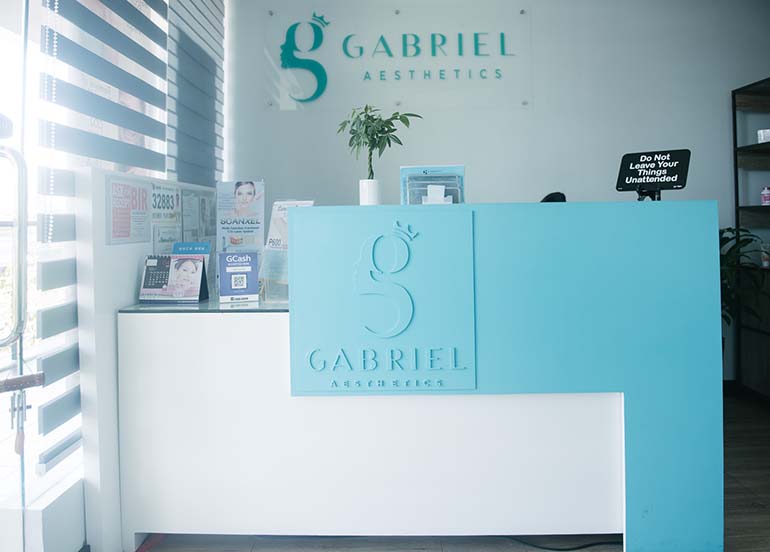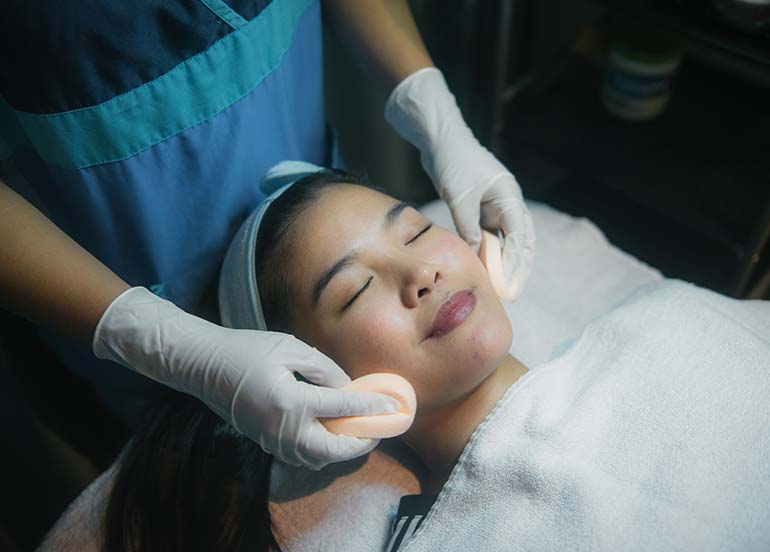 Check them out here
Unit 2B2 2/F Noah's Place, 330 Aguirre Ave cor Tehran St., BF Homes, Parañaque
(02) 7968-0718; (0977) 854-0718
One of the Metro's leading skincare and blemish removal specialists, Skinoveau has become a trusted name when it comes to facials, warts, slimming treatments and more. You can't go wrong with a fresh new look from Skinoveau!
Facial with Diamond Peel
Price: ₱1,175 ₱375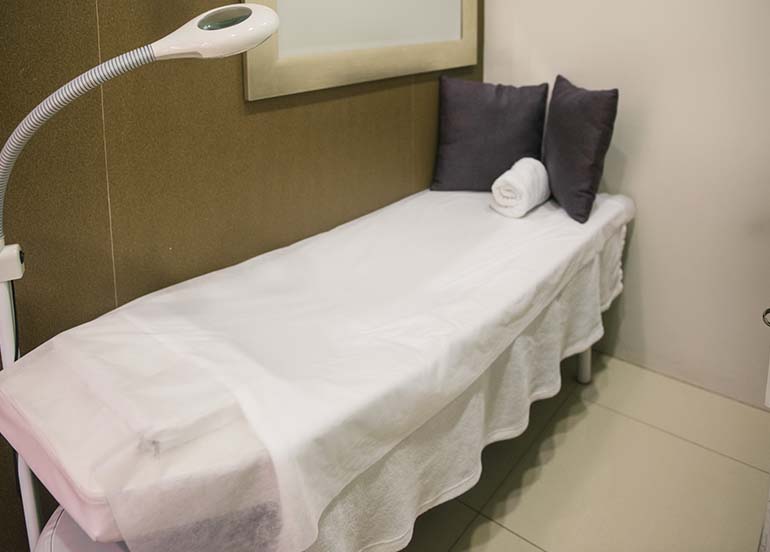 Check them out here
2/F San Lorenzo Place Tower 4, Edsa cor Chino Roces Ave., San Lorenzo, Makati
(02) 7621-7688
Earning a reputation for being one of the most reliable skin care providers in the country, Vine Aesthetics provides a comprehensive medical and aesthetic service which includes laser skin treatment, non-surgical facelifts, botox, peels, facials, body contouring and many more. Visit Vine Aesthetics today and give your body the care it deserves!
Deep Cleansing Facial with Diamond Peel
Price: ₱1,600 ₱1,120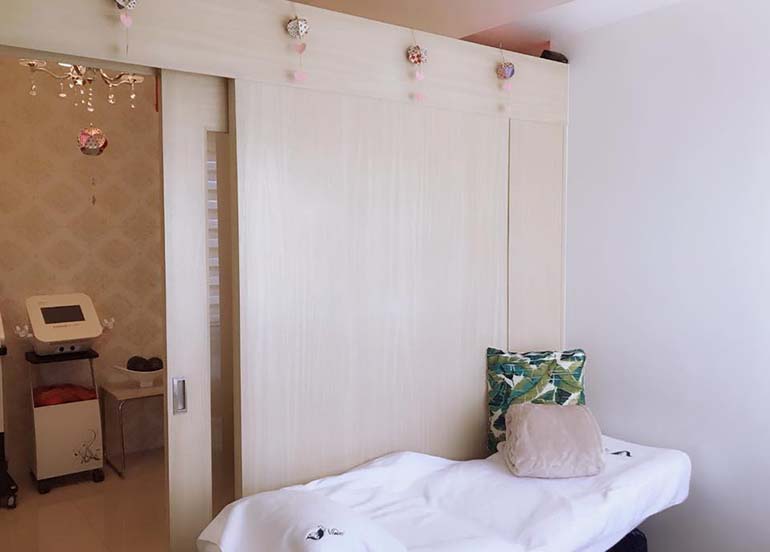 Conveniently located in Quezon City, There She Glows is an aesthetic and wellness clinic that believes glowing skin can lead to a better and more confident you. From consultations with top-notch doctors to the latest in skin care services, make your inner glow shine with There She Glows!
Basic Facial with Diamond Peel and Doctor's Consultation
Price: ₱1,300 ₱800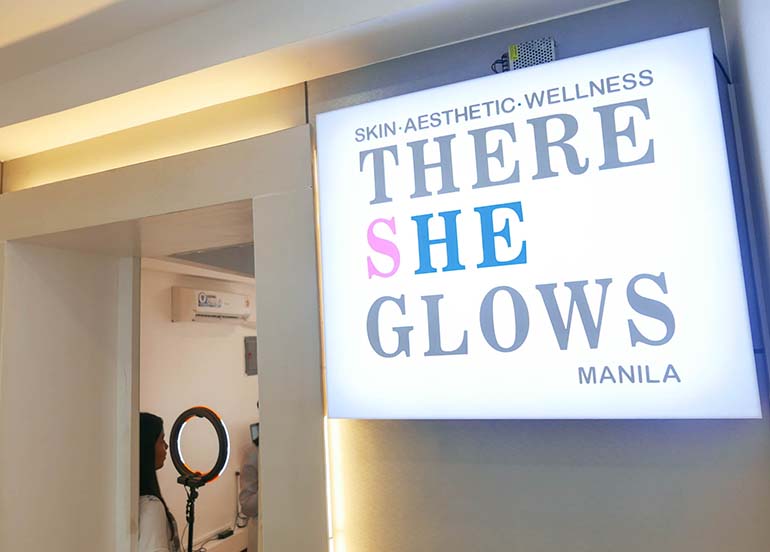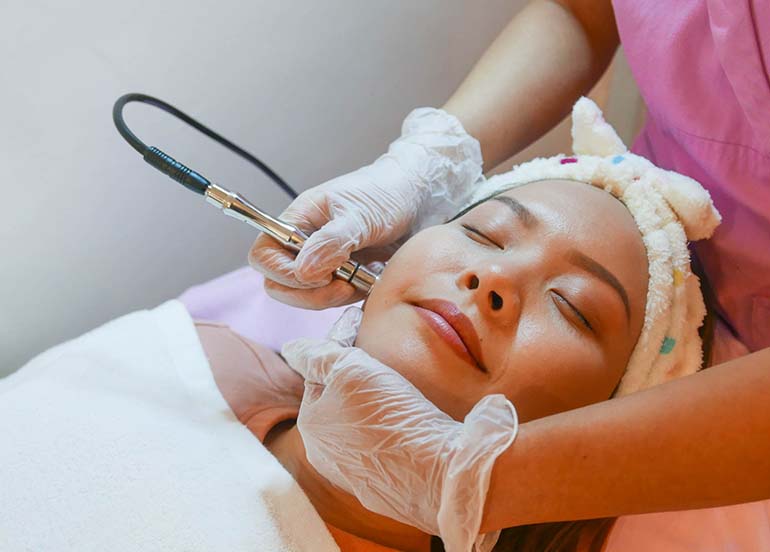 Check them out here
View their Instagram account
G/F Crowne One Condominium, 22 Esteban Abada cor F Dela Rosa St., Loyola Heights, Quezon City
(02) 7729-4704; (0916) 777-2134; (0920) 681-9780
We're more than just food at Booky and we're here to give you the lo-down on the best things to do and discover all over Metro Manila—food, fitness, beauty, and more. Download the Booky app for FREE to discover today's best idea.