Almost too good to be true!
It's anyone's dream to get lost in a world made of books and coffee. Not only would a book lover or a caffeine junkie see it as heaven on earth, but anyone who takes in the beauty of this place can't deny that it's one of the most breathtaking spots we have in Manila.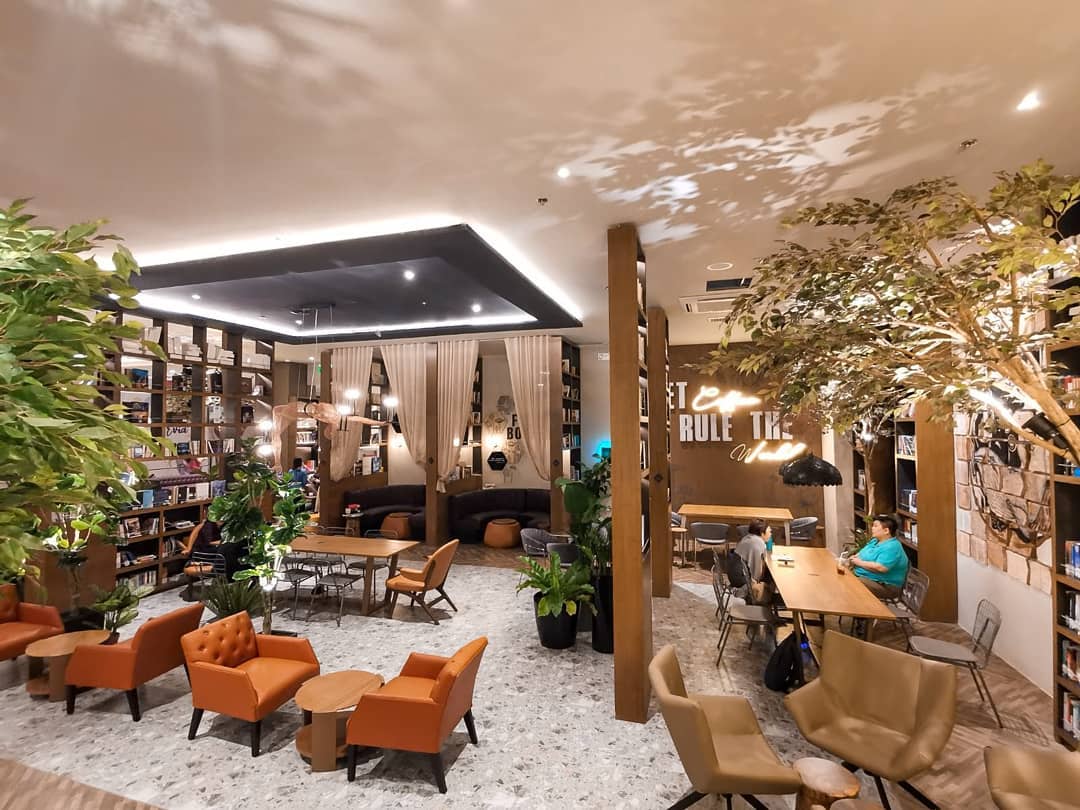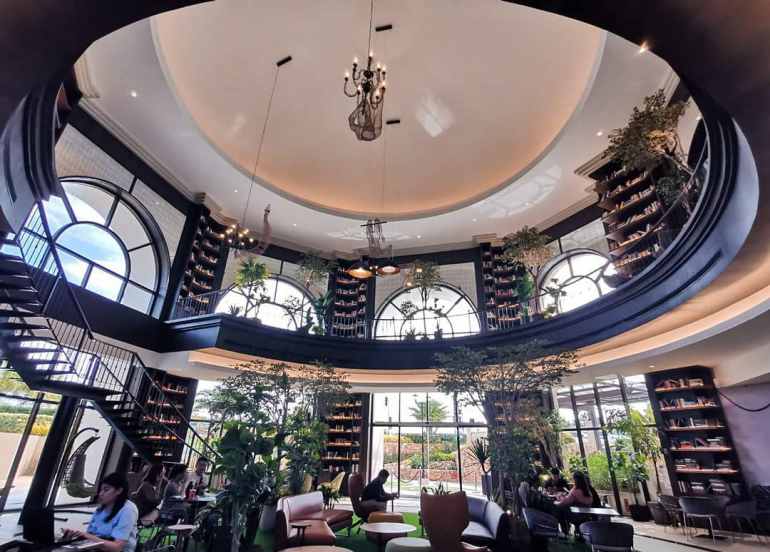 Dying to know where this amazing, mysterious place is located? You'll be shocked to know that it's brought to us by two household names: Coffee Project x Fully Booked! For their 42nd branch in the Philippines at Evia Lifestyle Center, the Coffee Project teamed up with Fully Booked to create Coffee Project Black.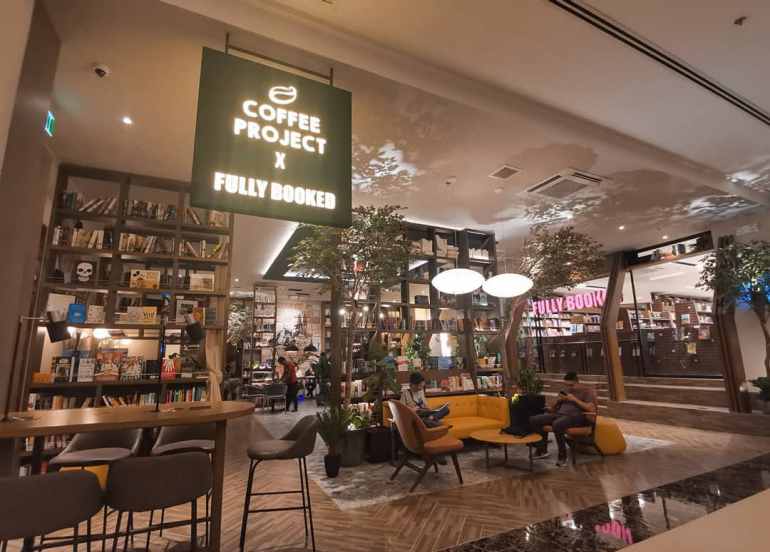 Upon entering, you can tell that it isn't your ordinary Fully Booked or Coffee Project. The warm tones and wooden accents of the place already stand out, and are enough to invite any passerby in. With books in every corner, nook, and cranny, the entire ambiance is elevated by the soft lighting, plants, and how the shadows cast from the leaves create a makeshift canopy above.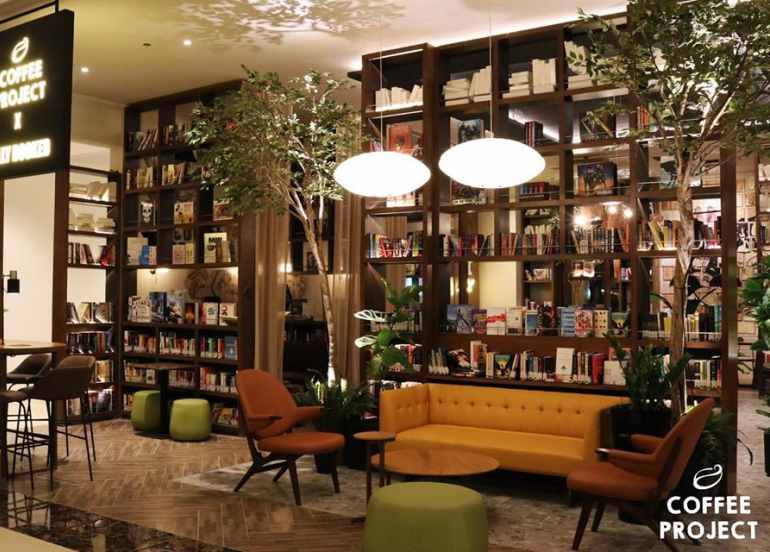 They also feature what every introvert would die for: private nooks and booths with curtains!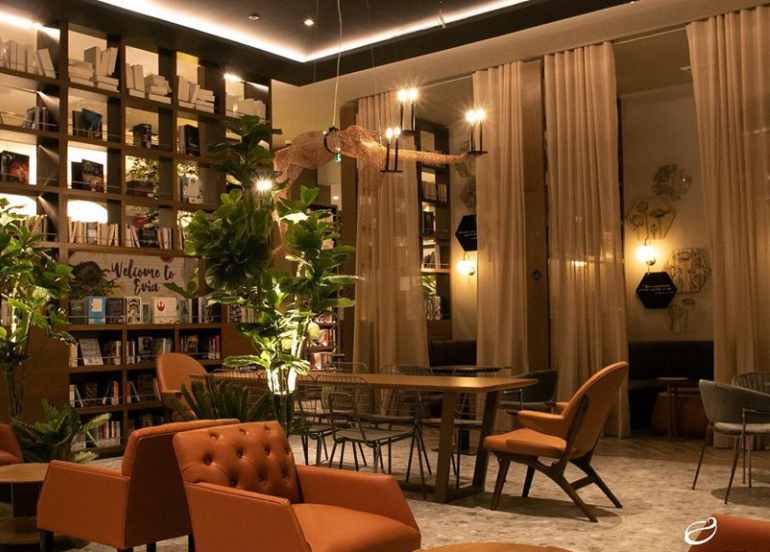 As for the other area, the high-ceiling room features huge windows opening out to a beautiful view, and the grand staircase and library fit for any palace or mansion (or a Beauty and the Beast reenactment).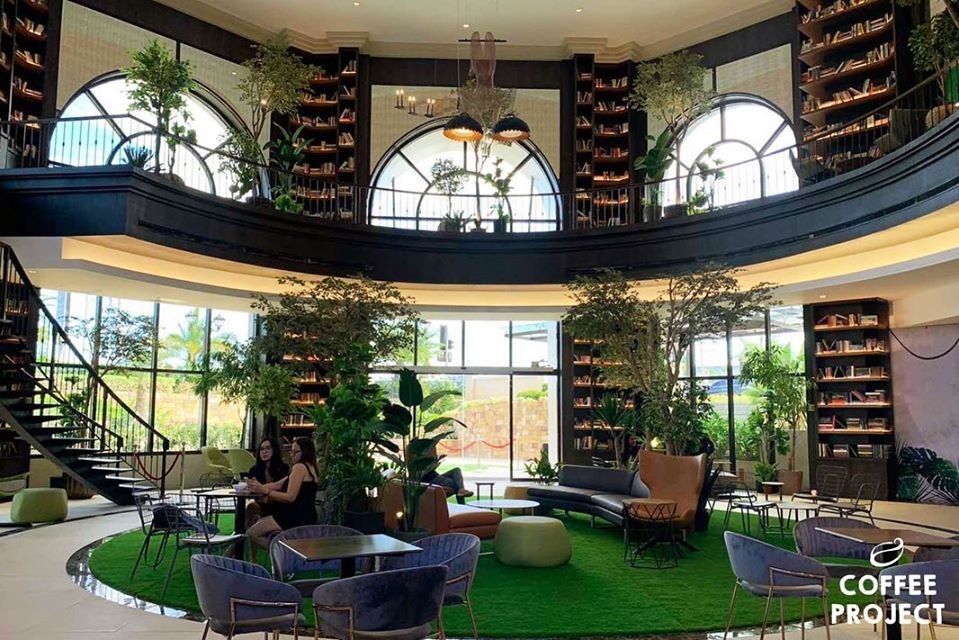 And with an iconic Fully Booked touch, a mural made of books greets all the happy campers there for a date, a cup of coffee, or a whole afternoon of exploring the world through literature.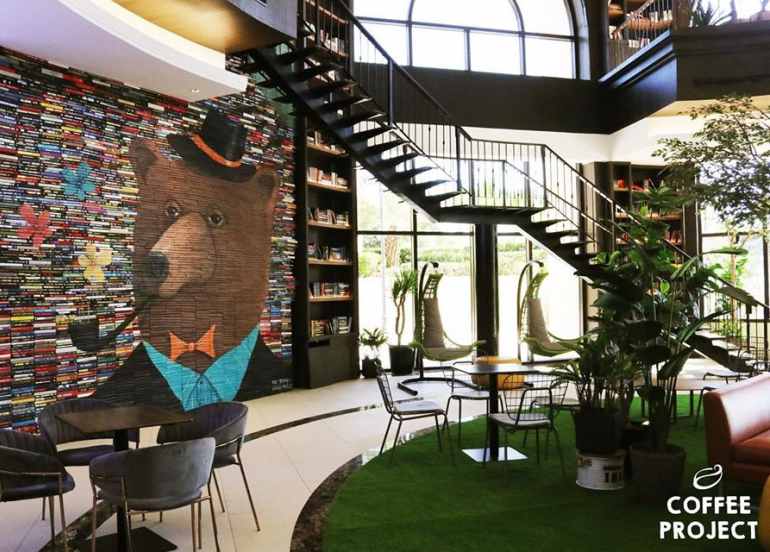 It's now open to the public! You can visit Coffee Project Black at Evia Lifestyle Center.
From the same group behind Cafe Voila in Tagaytay, Coffee Project's QC branch is the first branch with the flower garden-inspired theme. This is its newest branch and it serves great coffee, desserts, pastries and affordable meals as well. Their best selling Salted Caramel Cheesecake is a must try! Read more.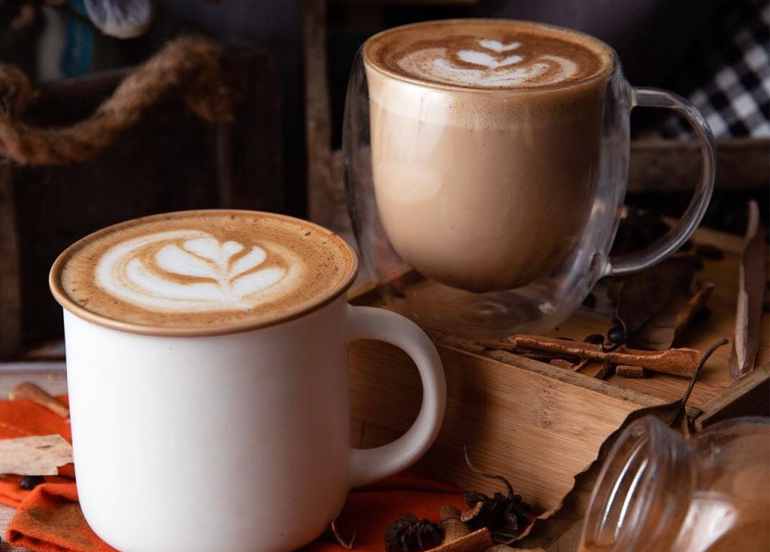 Reservations are accepted
View menu
View their Instagram account
(02) 832-1072