Spread the love!
If you haven't had a taste of this local treat yet, then where have you been hiding out all these years? Choc Nut is one of those sweet delights that just takes you back to your childhood. The combination of chocolate and nuttiness is just the right amount of sweetness that just could get very addicting. Now, you can have this local snack in a creamy spread version.
Yeap, you've read that right! A Choc Nut Spread now exists and you can have your hands on these babies by simply just ordering online through The N&C Shop or Amarise Sweets.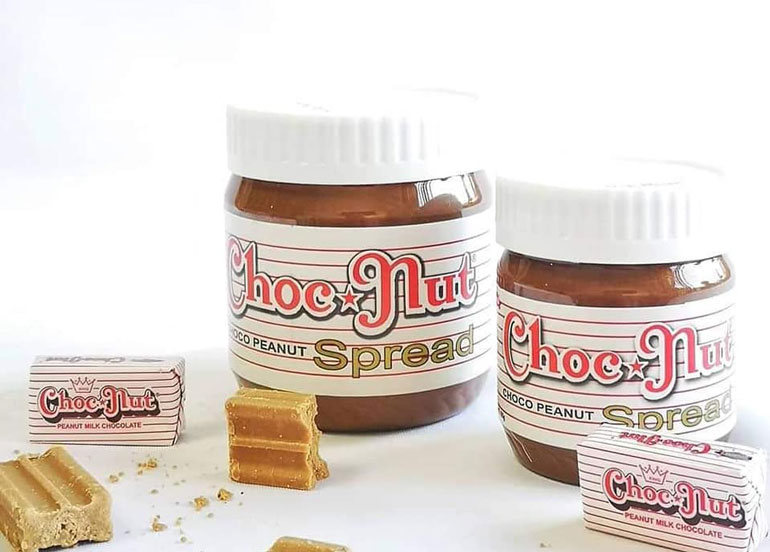 The Choc Nut Spread comes in 2 sizes – a 165g bottle and 330g bottle which is priced at P120 and P210 respectively. You can message N&C Shop on their Facebook page directly to order a bottle – or two! While you can order from Amarise Sweets by filling out their order forms here. You'll have to book your own delivery courier however to have it picked up from their posts.
There are a variety of ways you can enjoy this spread. You can go as traditional as using it as a palaman in your pandesal, or as simple as just scooping a spoonful of it directly. Seriously, the joys of Choc Nut in a bottle are endless, and we are here for it!
We know you loved using the Booky app for discovering the newest places in your city. Given these extraordinary times, we want to continue being helpful so check out our updated food delivery guide, where to shop for groceries online, and more.
Cover image from N&C Shop Facebook page.