We're giving you the first look at the newest food park in town, Box Park!
After StrEAT: Maginhawa Food Park, another food park emerges in another and farther side of Quezon City, the Box Park: Congressional Food Park.
Most likely inspired by the Box Park container parks in London or Dubai, the Box Park Manila features 14 new food brands that are unique from each other. It opened just 2 weeks ago but the Booky team was so excited to share this new food hub with all of you that we decided to visit as soon as we could.
73 Block 2 Lot 28 Congressional Ave, Tandang Sora, Quezon City
Operating Hours: Monday to Sunday, 3pm-12mn
From the group that brought us The Lost Bread comes 2 new exciting food concepts: Mr. Diggins and Colonel Frank's. Mr. Diggins is a dessert shop that's all about waffles and ice cream. They currently serve 3 flavors in just one size:
Black Bay (P95) – Crushed graham & cookie ground, chocolate popcorn, rice krispies, chocolate syrup
Honey Pot (P95) – Crushed graham & cookie ground, honey crunch, honey, butter croutons, caramel syrup
Spectrum (P95) – Crushed graham & cookie ground, strawberry wafer, sprinkles, strawberry syrup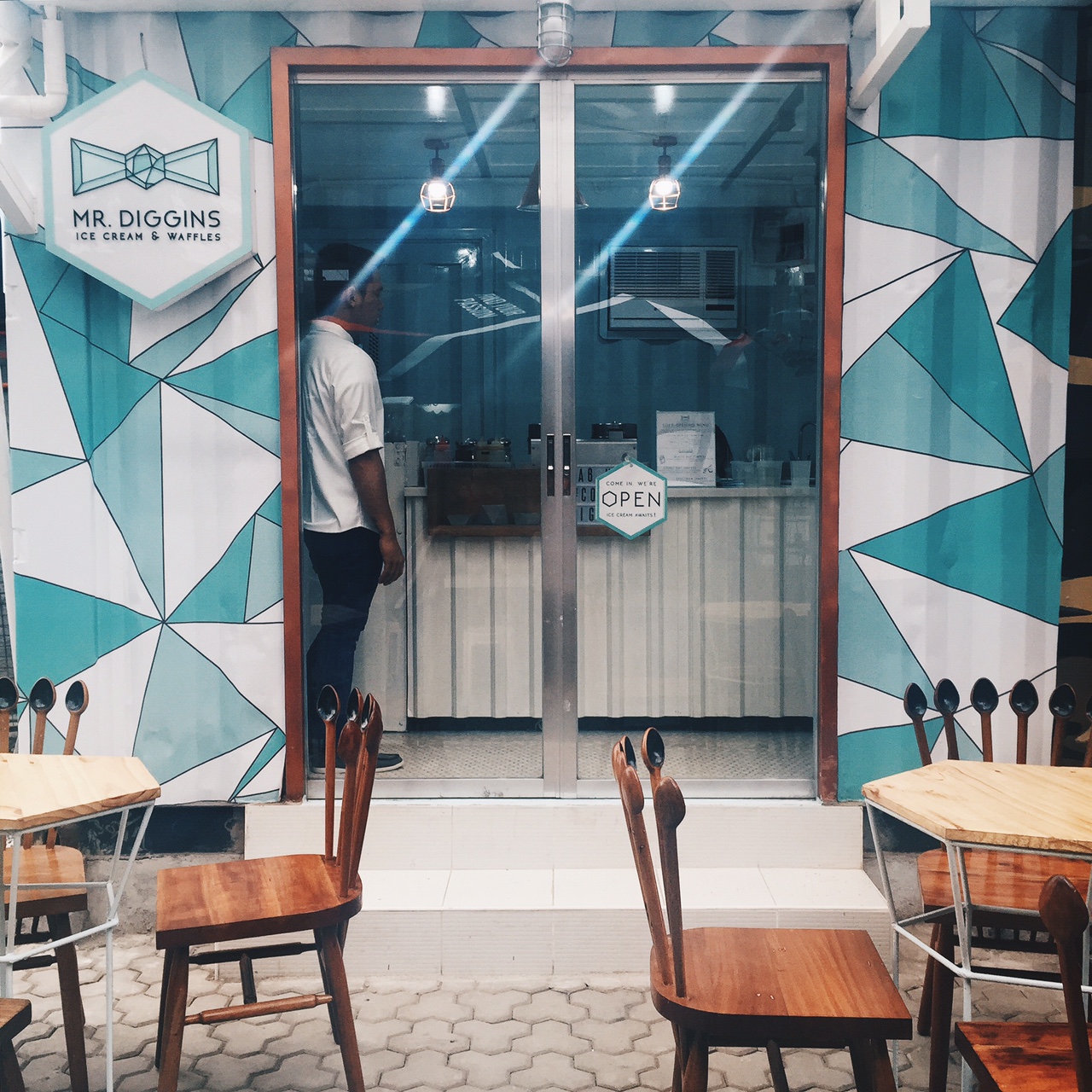 Colonel Frank's serves loaded gourmet hotdogs and they're not your ordinary hotdogs–7-inch frankfurters are served in soft brioche hotdog buns. They currently serve 3 flavors:
Beans & Bullets (P155) – Chili con carne, grated cheese, sour cream & onion mayo
Commander in Cheese (P155) – Mac and cheese, bacon bits, potato chips
Grenade Eggs (P155) – Hashbrowns, sunny side up egg, sriracha ketchup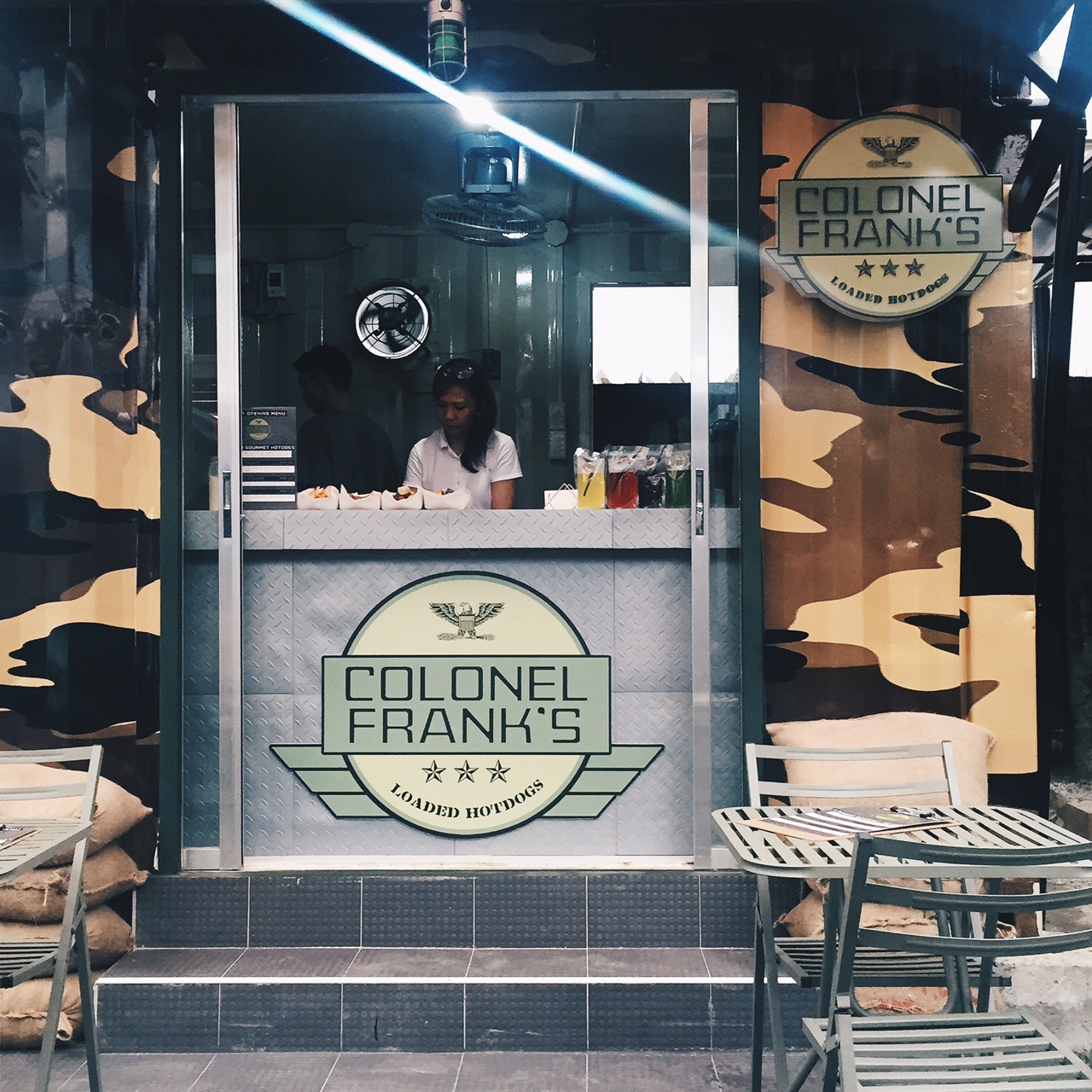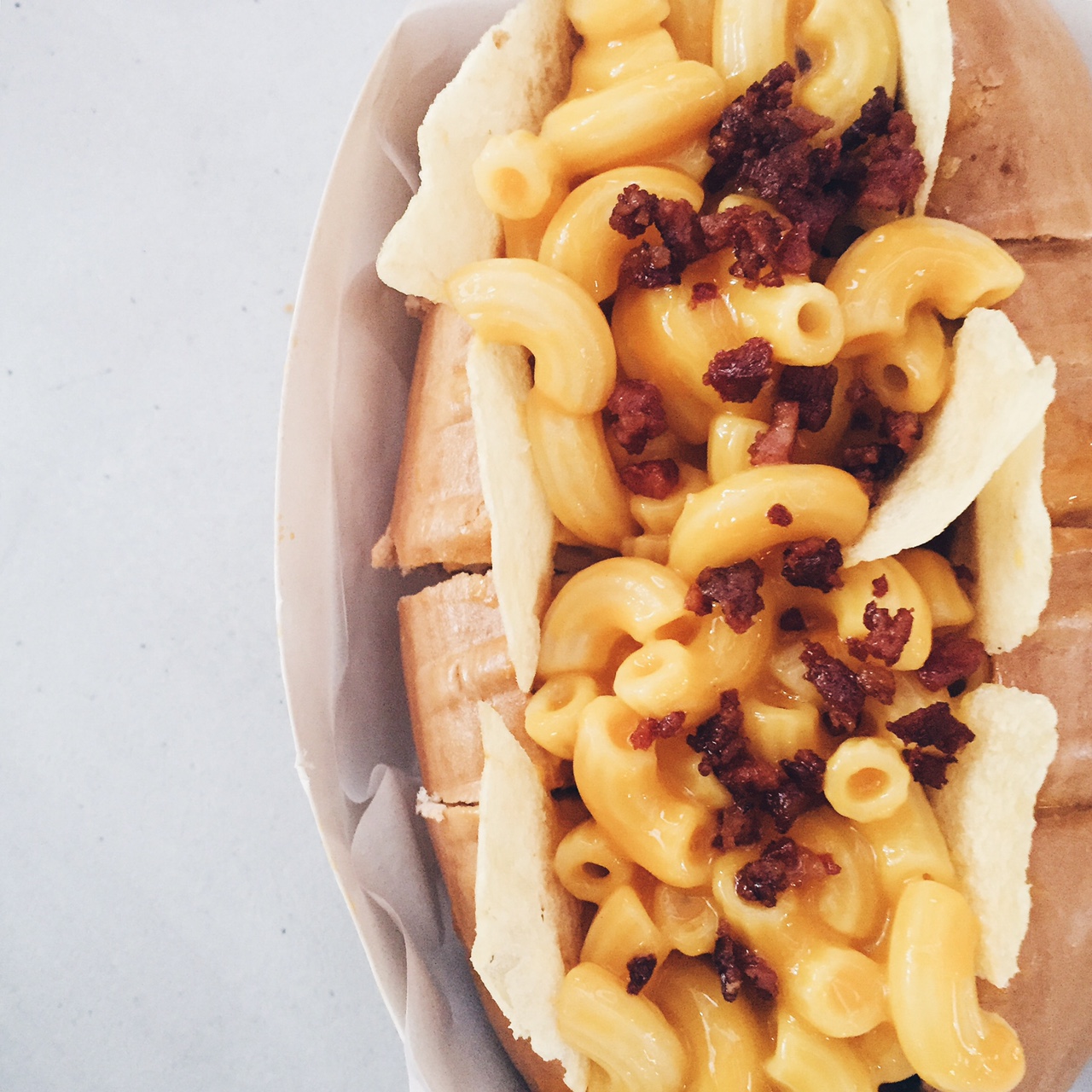 Thai Food is right at the entrance and is the only vendor that's not inside a customized container stall. Instead, a bicycle food cart, inspired by real vendors you'll see along the streets of Bangkok, fronts its shop. A simple Thai menu is served:
Thai Fried Rice (P99)
Pad Thai (P99)
Thai Ice Coffee (P80)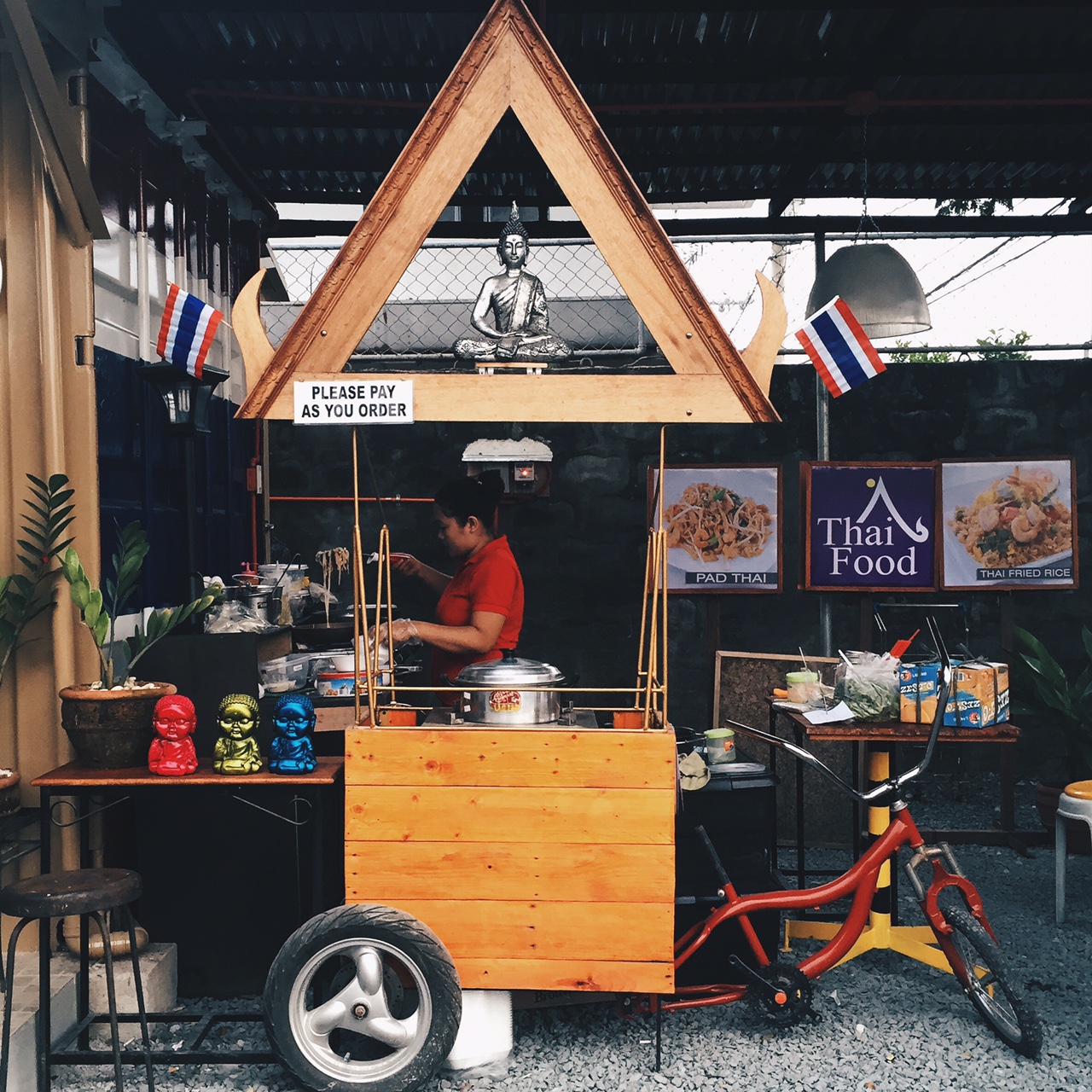 Owned by the Box Park management themselves, BoxYard101 is the master and biggest container that serves affordable pure Australian beef burgers and steak plates. It's also the booth to visit for your alcohol needs.
Monster Monkey Burger (P200)
T-Bone Steak (P170)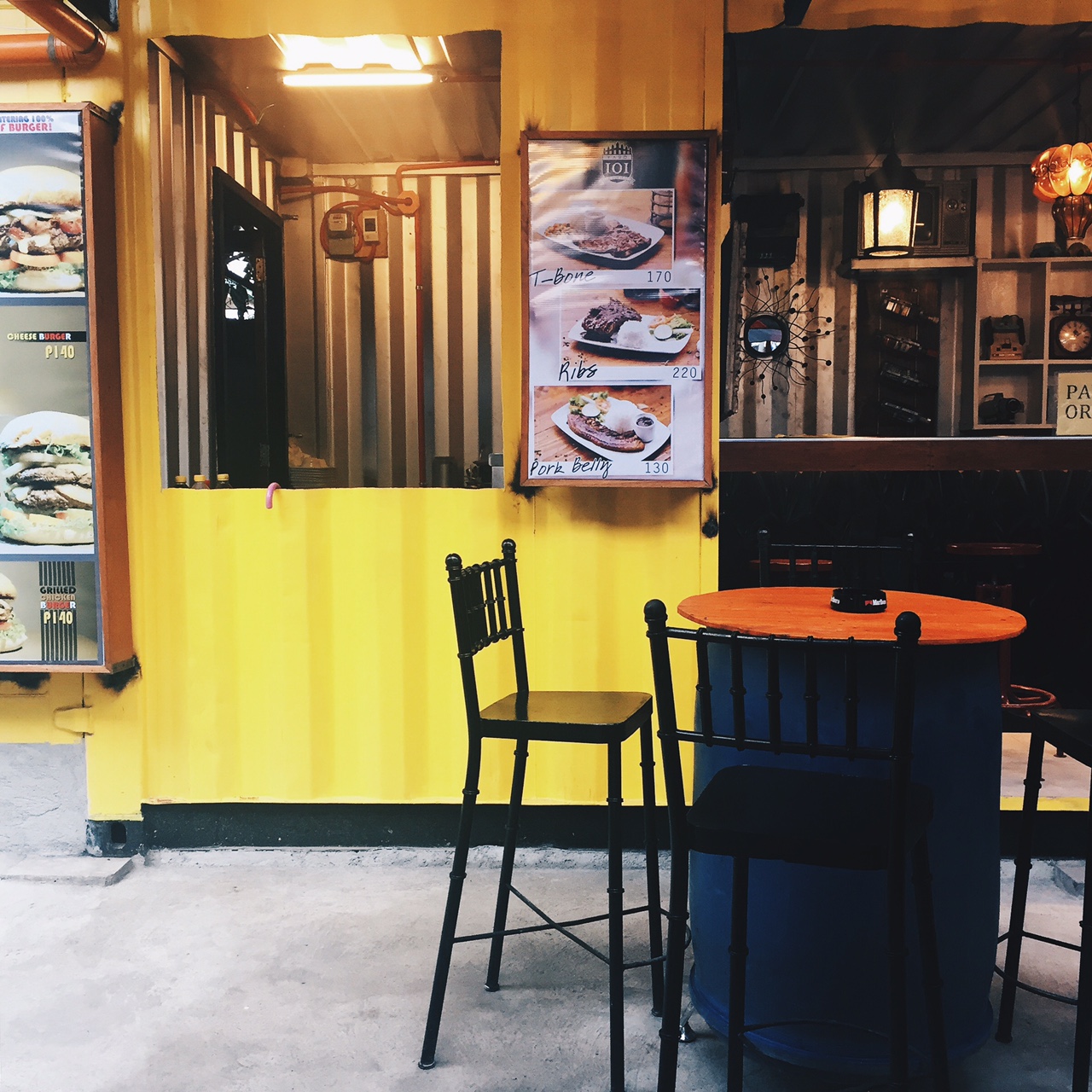 Baste means to pour juices or melted fat over (meat) during cooking in order to keep it moist; and taste, well, we all know that the best, don't we? Baste and Taste offers a good mix of simple comfort food that is sure to leave awesome flavors on your palates. It specializes in flame-grilled chicken, pasta and more.
Oh Soy Tasty
Ode to Maria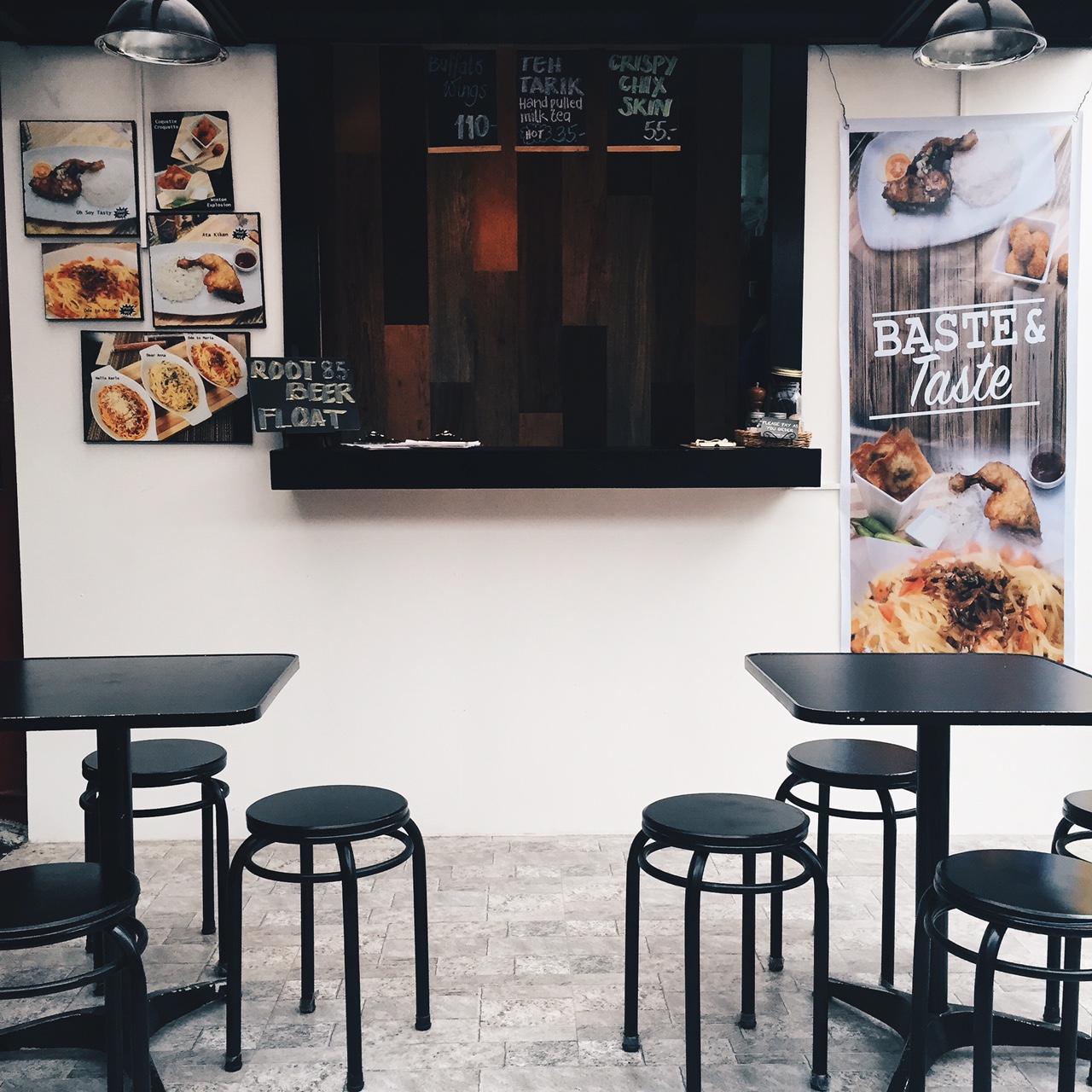 Cajita, meaning "small box", is a container cafe specializing in perfectly deep fried, crunchy-on-the-outside-chewy churros. Other items on their soft opening menu includes hot chocolate and a few hot and iced coffee selections.
Churros, 4 pcs. with dip (P99)
Extra dip (P20)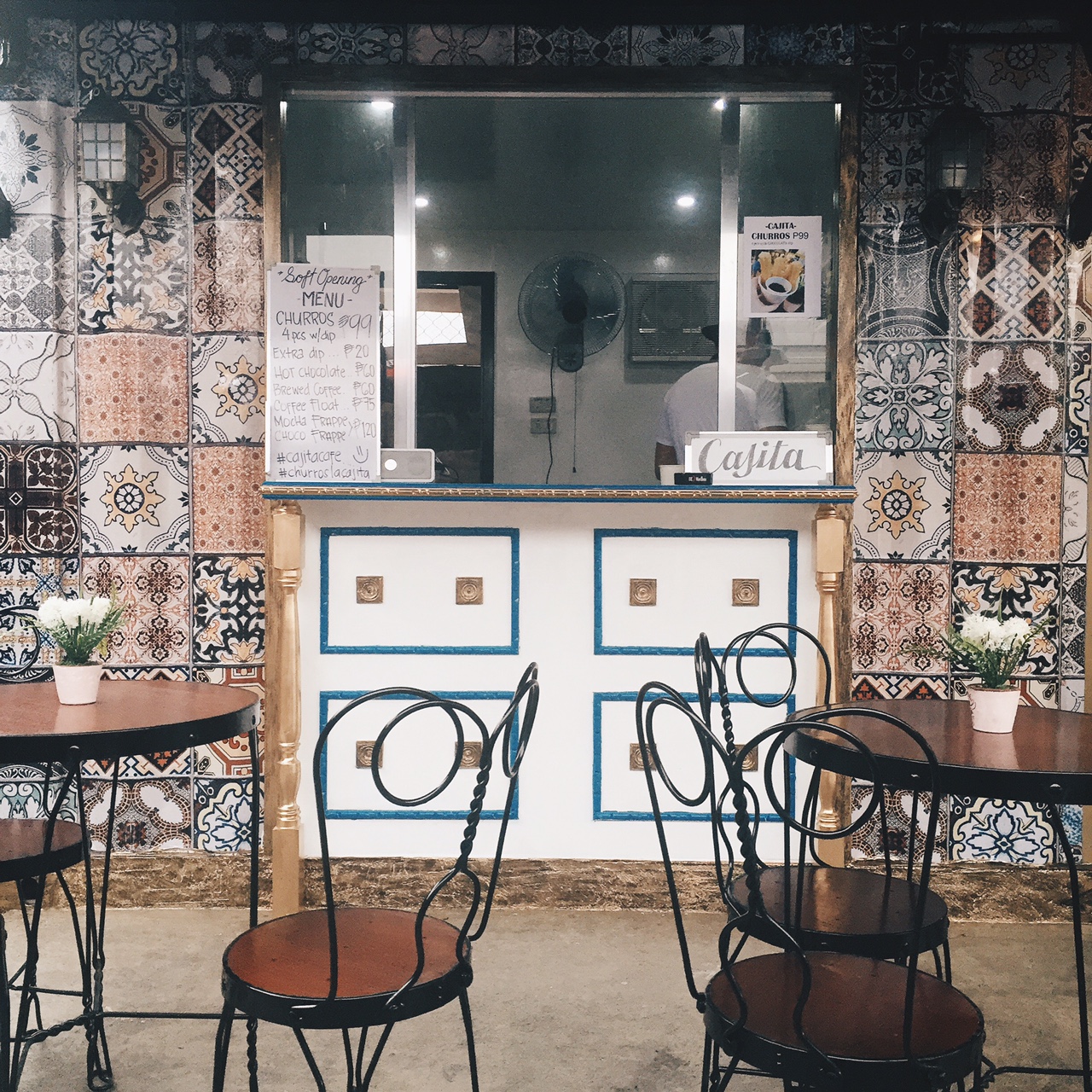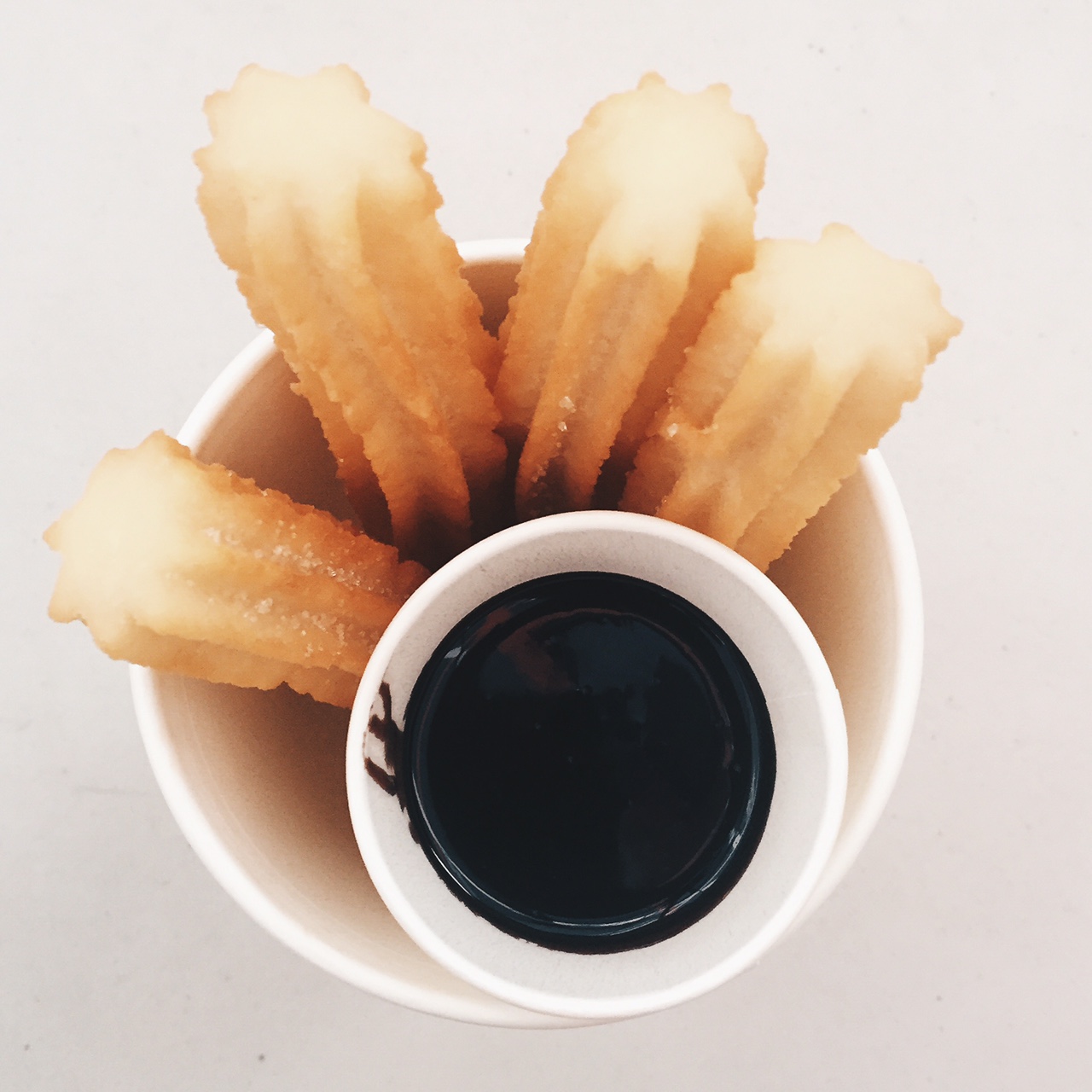 Among all the stalls, Angel Treats is probably the odd man because although it serves a number of rice meals, lugaw and turon, it actually specializes in gourmet products by Angelita including bottled tuyo, vinegar, chicharon and more.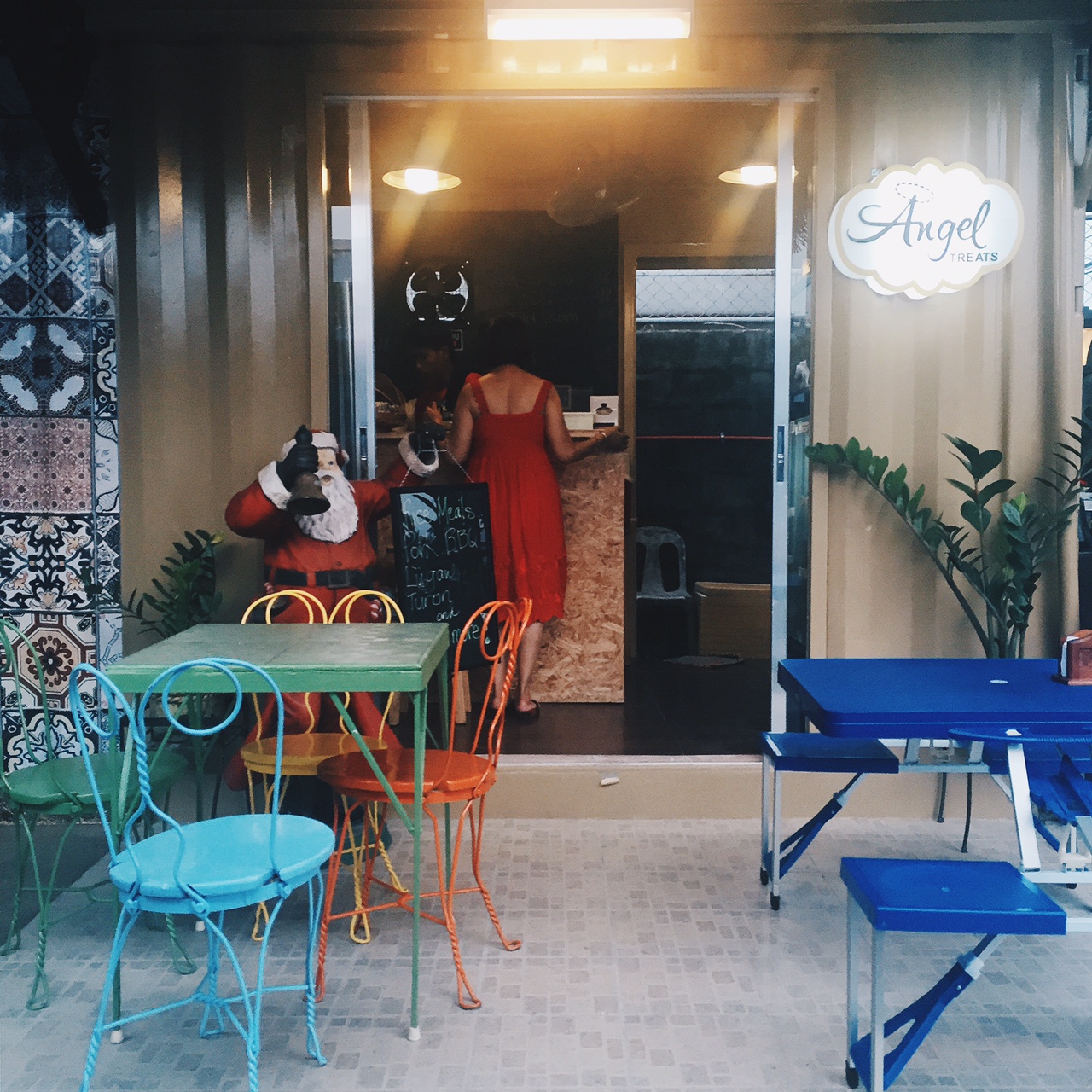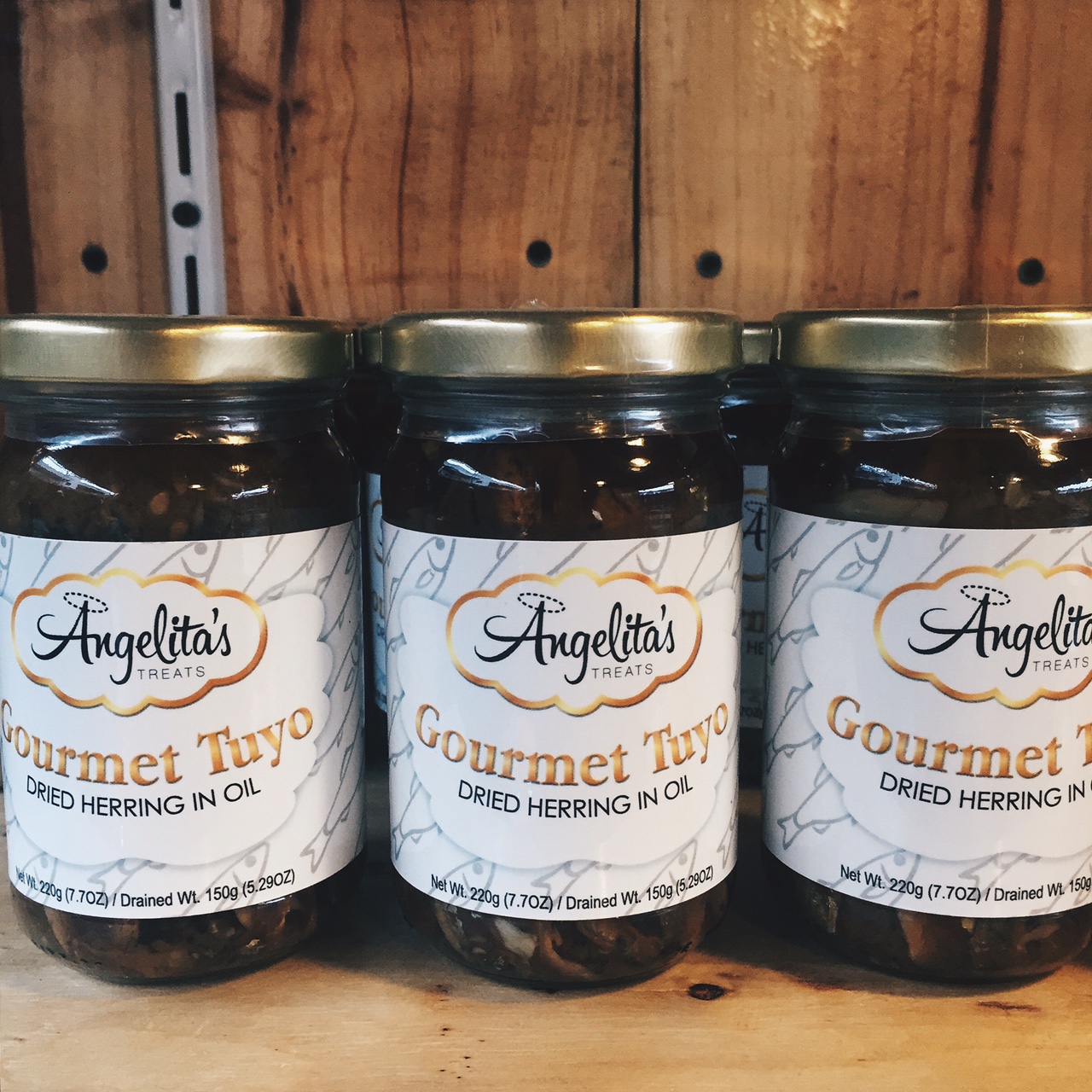 Kazam is the choice of stall if you're craving for middle-eastern goodies. They have a big menu categorized based on cooking time–Speedy Specialties take 6 minutes, Delicious Deals, 12 minutes and Worth the Wait, 18 minutes.
Shawarma Wrap (P85)
Special Chelo Taka (P265)
Hummus (P70)
Ox Brain (P135)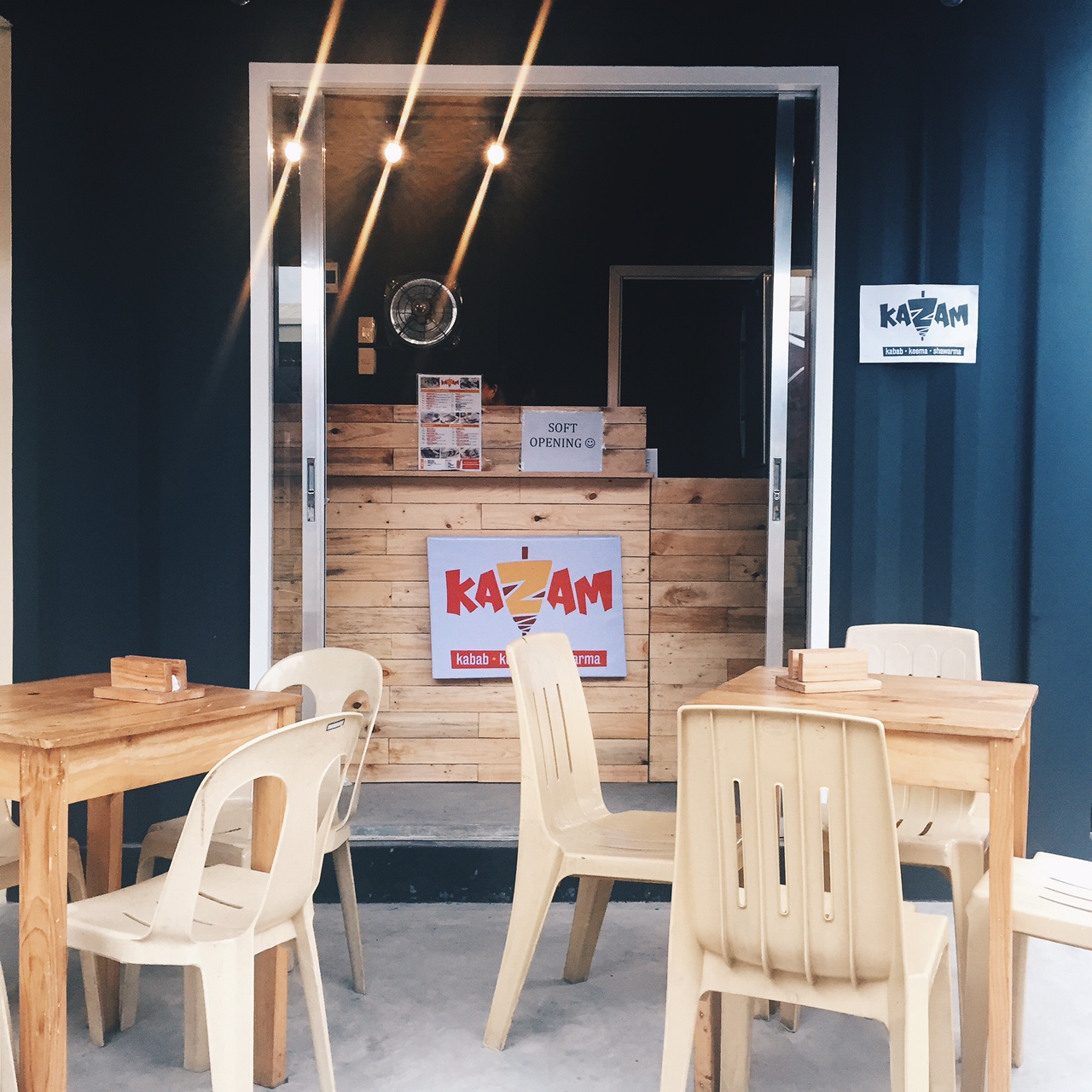 Ozawa serves Japanese fusion small bites and rice bowls. Its specialty and, in our opinion, the most surprising highlight amongst all, is the Noritako (a cross between a nori sushi and a taco). It uses deep fried and crunchy wanton wrapper as its outer shell, then filled with seaweed wrap, sushi rice, Japanese mayo, carrots, cucumber and your meat of choice. Here's their list of noritako variants:
Beef Tenderloin Steak Noritako (P145)
Pork Tonkatsu Noritako (P120)
Pork Teriyaki Noritako (P125)
Chicken Karaage Noritako (P130)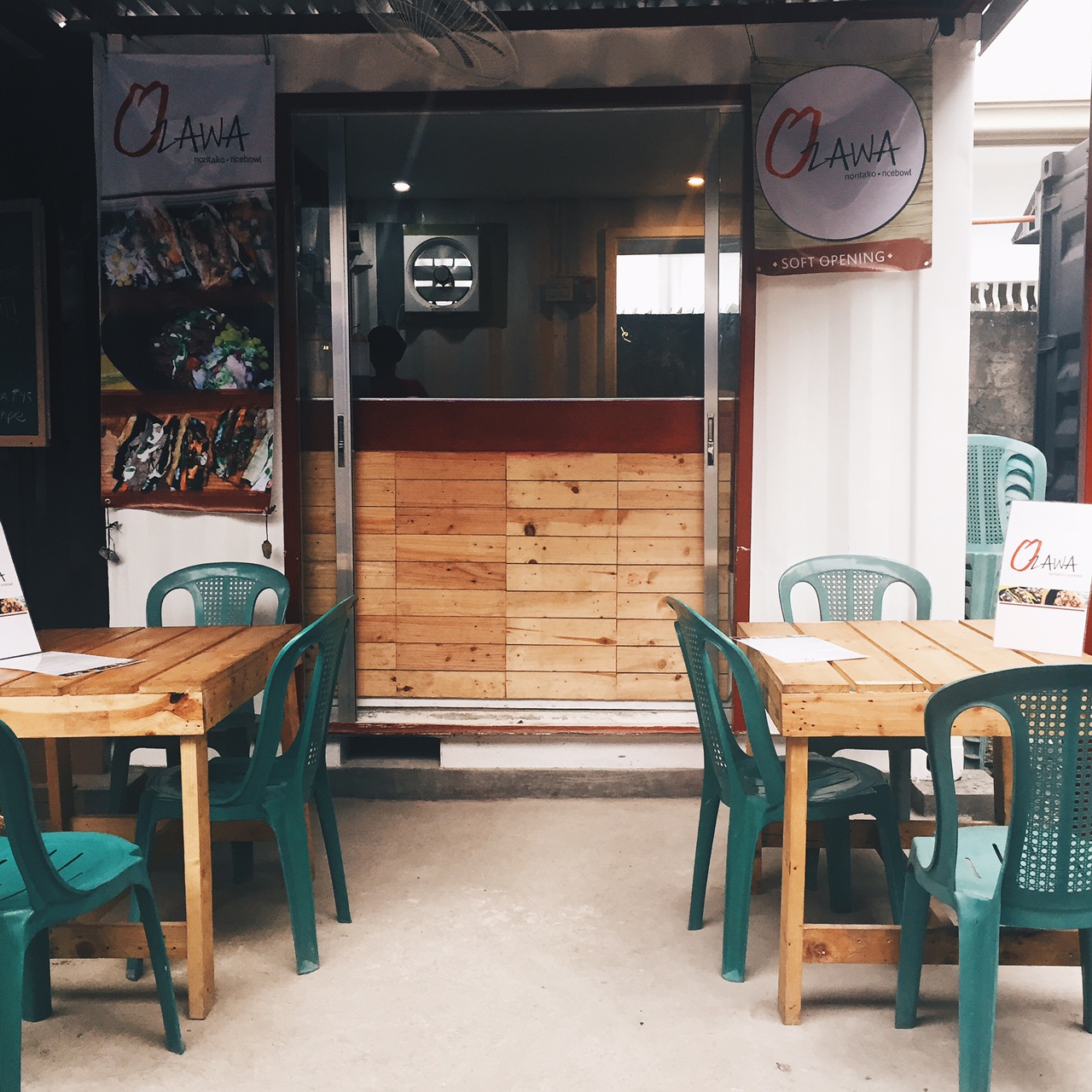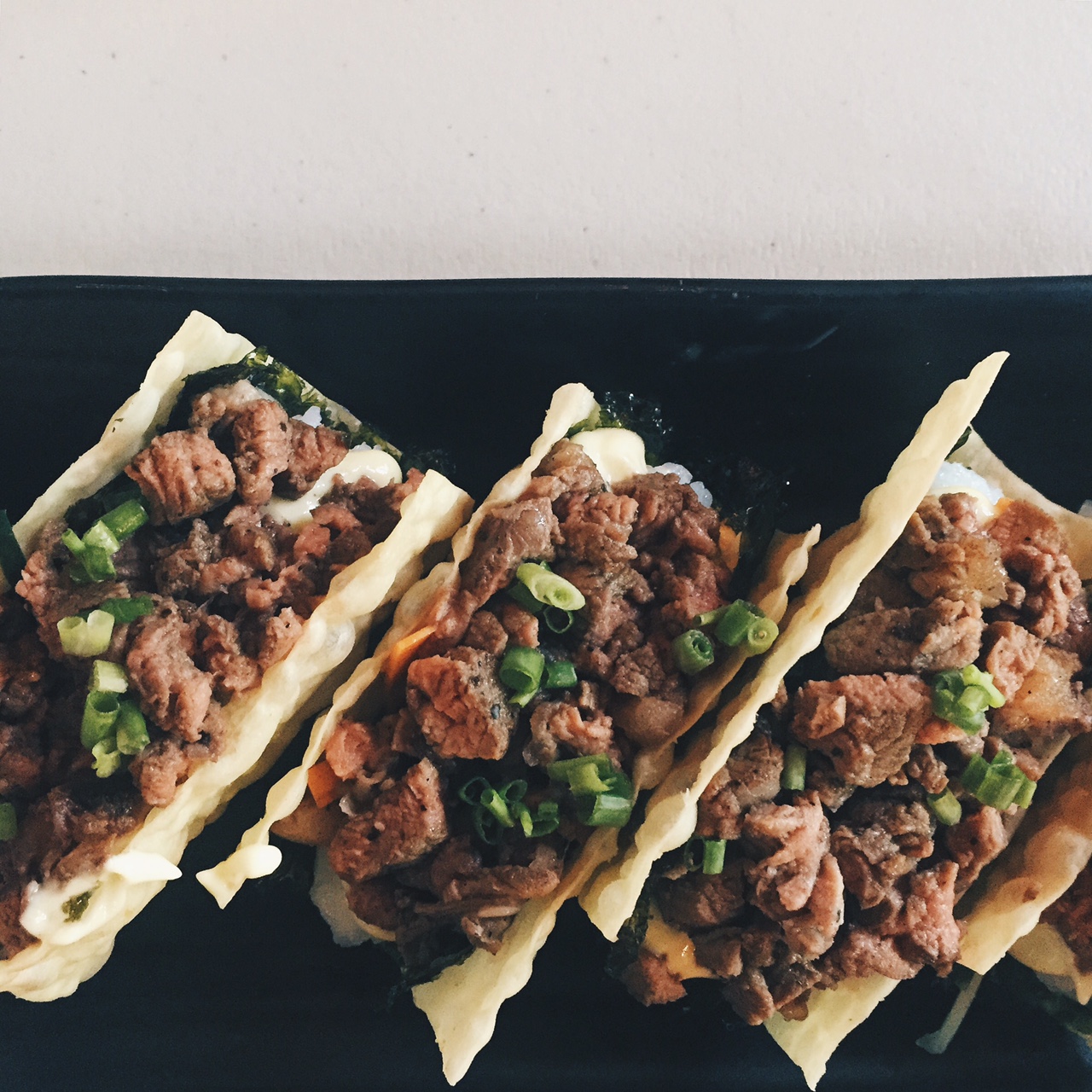 Their name already says it all, The Fry Guys is all about fries. Their menu includes classic fries with dips or flavored powder and their special torched fries topped with cheese and toppings. We recommend you try one of their Torched Fries selection:
Cheesy Bacon Fries (P150)
Cheesy Beef Fries (P150)
Chili Cheese Fries (P150)
Poutine (P150)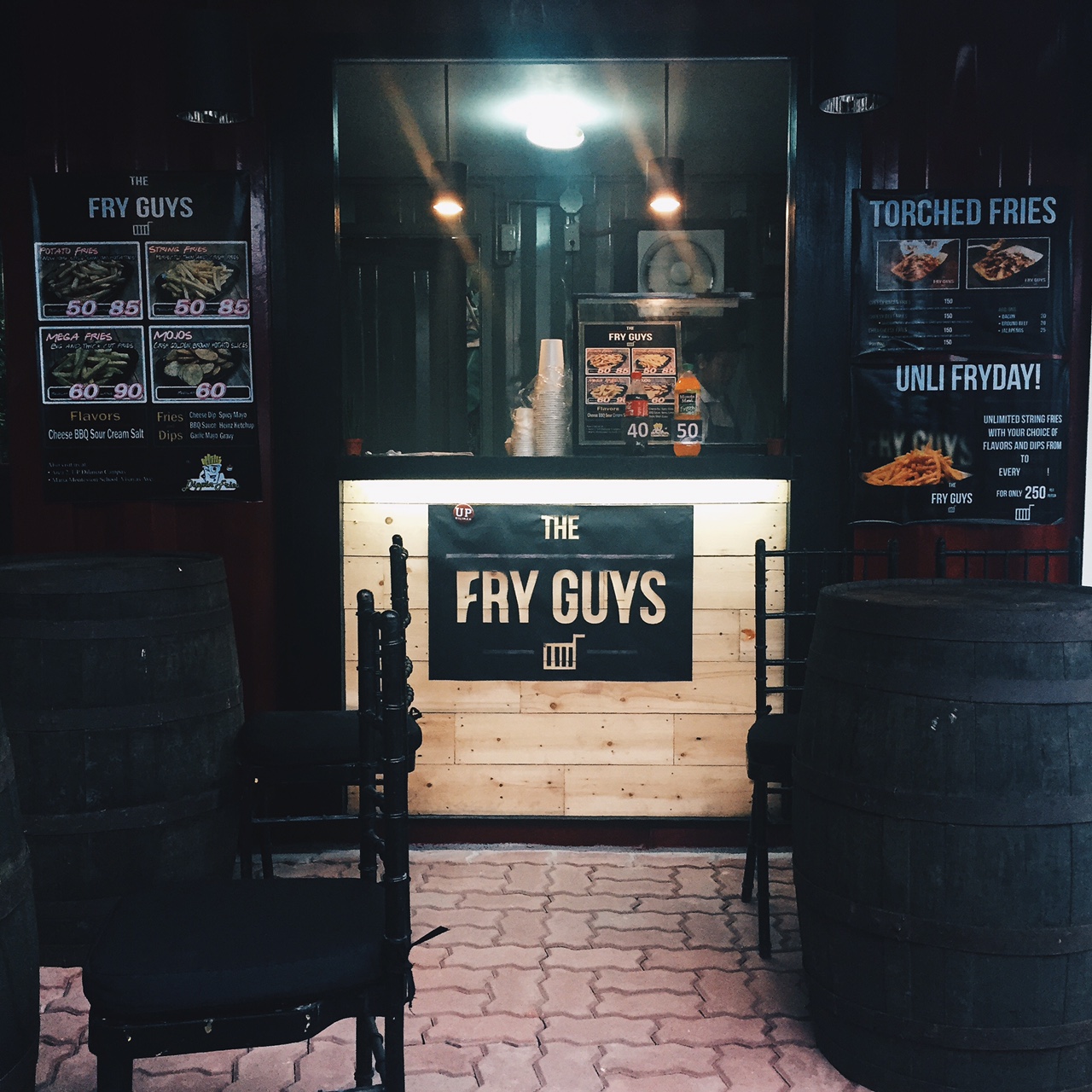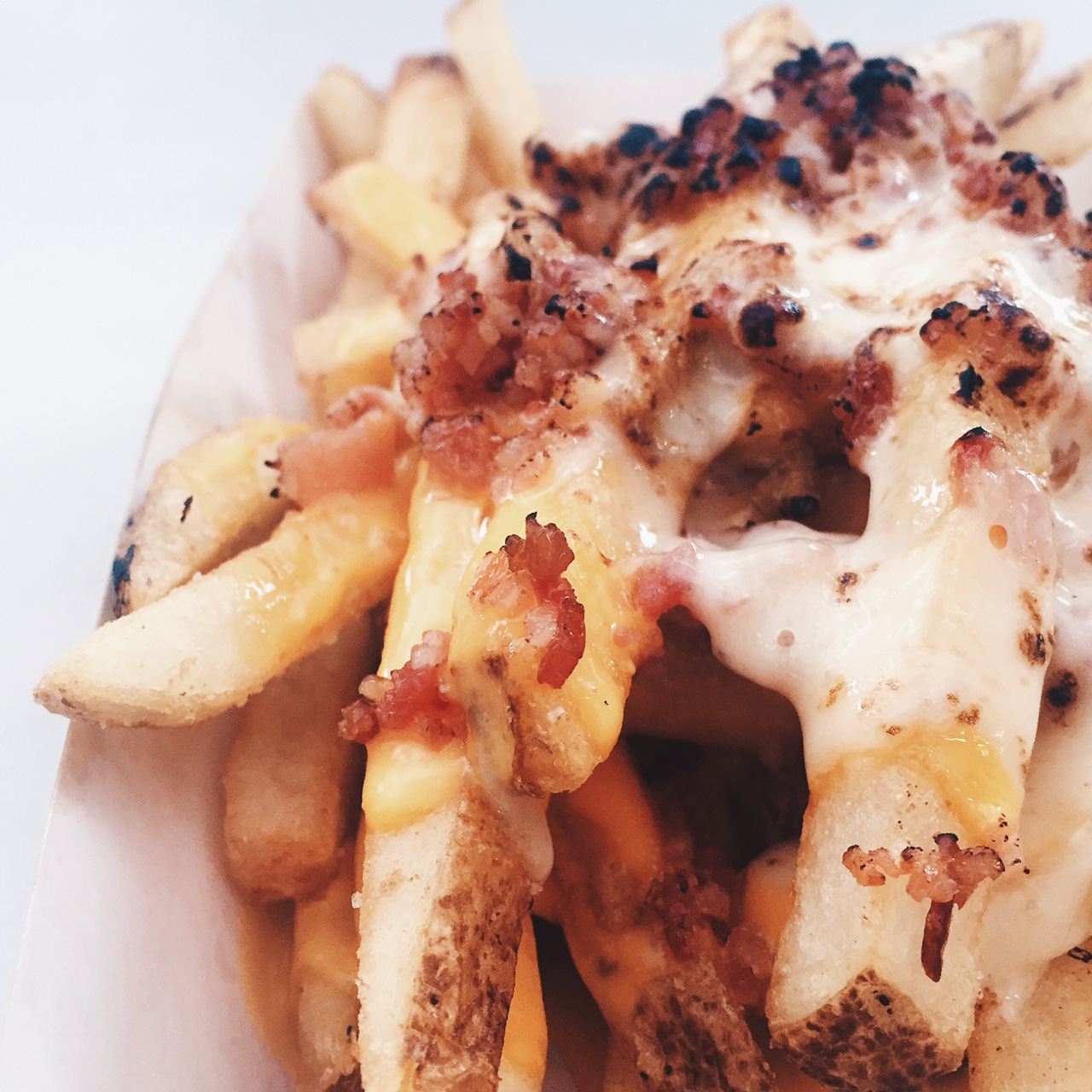 This cute little green container serves authentic Mexican food fare specializing in antojitos (or appetizers), tacos, quesadilla and DIY burritos. It's 25% on all tacos during Taco Tuesdays.
Quesodilla (P95)
Spicy Shrimp Tacos (P165)
Beer-braised Carnitas (P150)
Build your own Burrito (P225)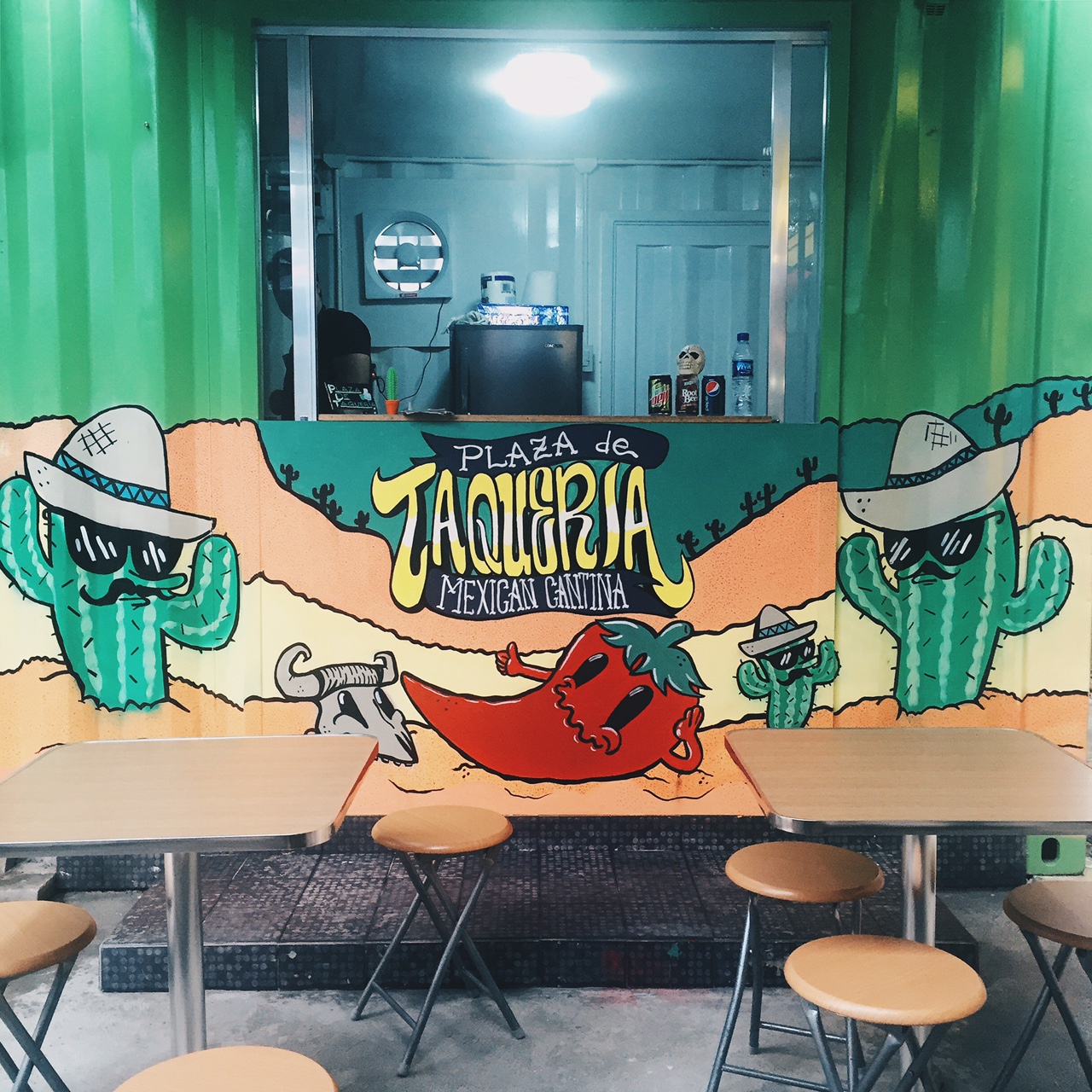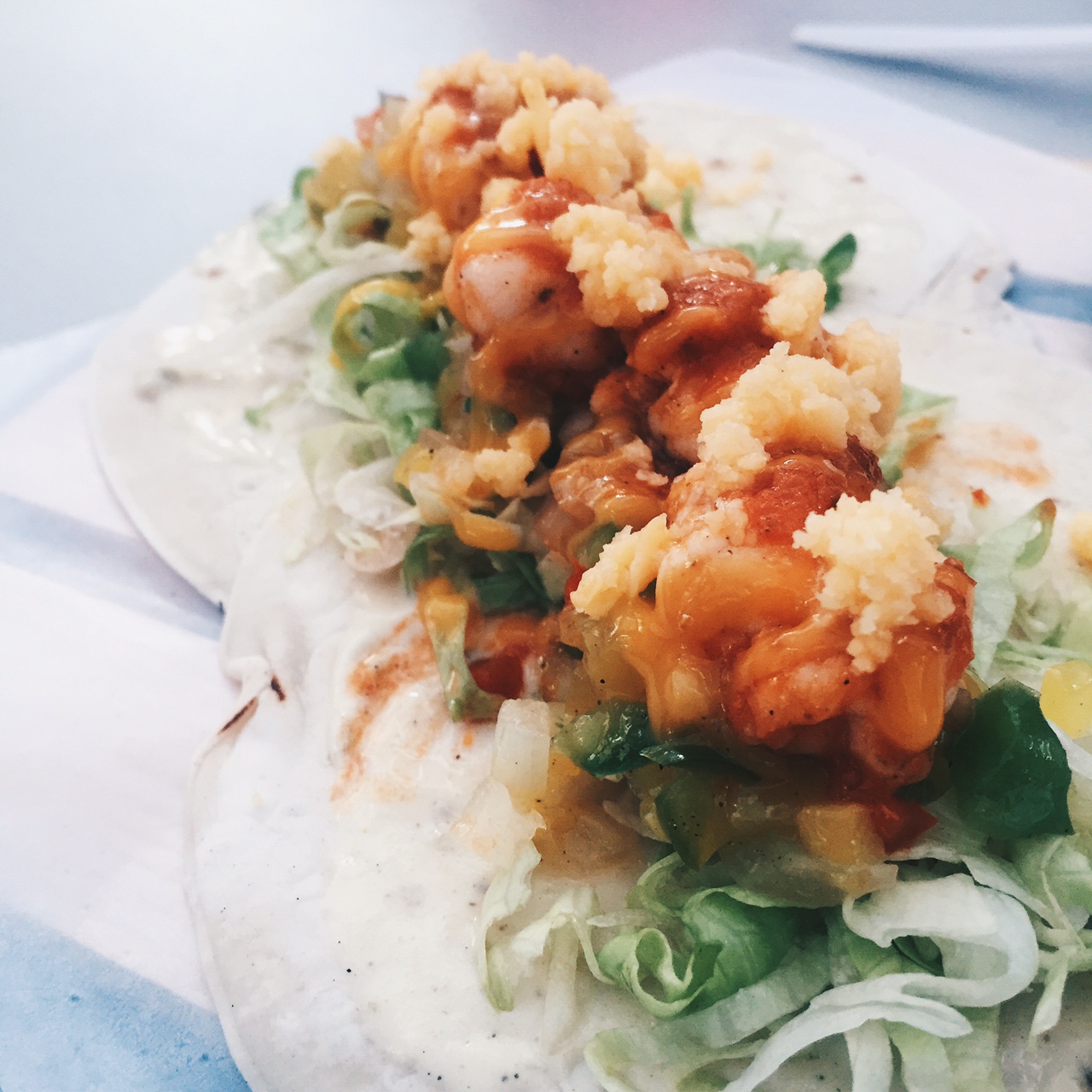 The Pie Guys, like the Fry Guys, does one thing and does it the best. They offer sweet meats and veggies resting on top of a beautiful oven-baked pie crust. For their soft opening, they are only offering The Mashinator, available in beef, chicken and pulled pork variants.
The Mashinator (P150) – Pie, mash, smash, gravy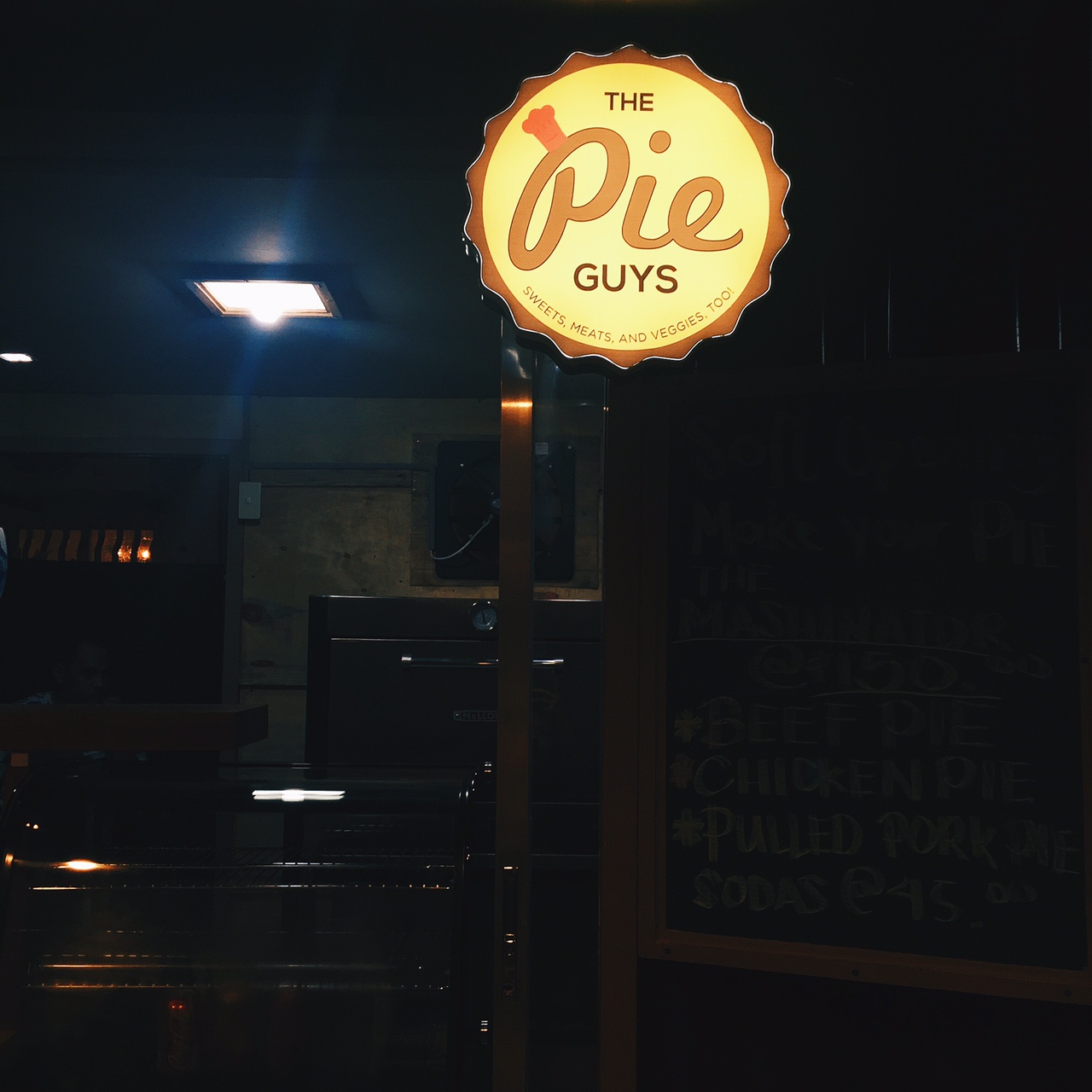 Porkfolio offers a collection of pork dishes that are bursting with Asian-inspired flavors. It specializes in guilt-free, crispy pork crackling dishes that include rice meals and sandwiches.
Nacho Supreme (P140)
Quesadilla Overload (P140)
Kare-kare Crackling (P155)
Saigon Crackling (P155)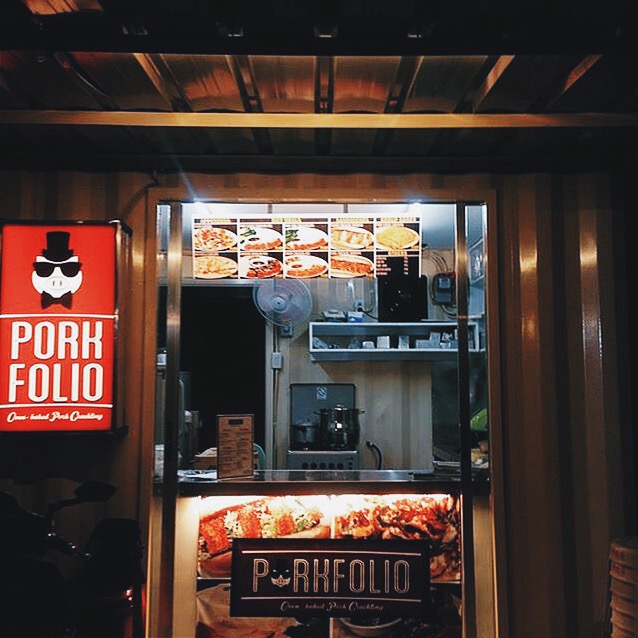 1957 Chicken Stop specializes in customizable chicken tenders meals. Chicken tenders paired with their flavored curry, corned beef or sisig rice are some of their highlighted meals.
Shakery
This newest fruit shake stand offers fresh and made-to-order fruit shakes. 
Pace yourselves and order from all 14 stalls when you visit. Bring groups of friends so you can try more items and share the expense, of course. Add all 14 to your Must Try list on the Booky app, full menus are being updated as we speak.
Follow @boxparkmnl and the hashtag #boxparkmnl for the latest updates and trending conversations about the Box Park. Don't forget to tag us @bookymanila on Instagram and share your food-ventures with us!
If you're not already enjoying the offline convenience of Booky, it's free to download on iPhone and Android.