Drop your phones and bring your A-game!
Sometimes, hanging out with old friends can mean having to talk about your personal life— you know, the usual catching up. If you're not the type who likes to talk about yourself (or to have small talk at all), we've got just the list for you!
Check out these restaurants and boardgame cafes that will give you something to talk about! We've found unique establishments all over the metro that offer more than the usual Monopoly or Clue, so read on!
Want an easy win? Use Booky's Navigate feature to find these cafes.
Manila
Whether you're within the vicinity of a school or simply out with family on your weekly outing, Manila's got board game cafes that'll make your bonding experience much more fun.
A restaurant located within the vicinity of La Salle, Cranium Board Game Lounge + Cafe is the perfect de-stresser for students and even office workers alike. Chow down on their snacks and play board games that'll make you forget of your responsibilities at least even for a while.
TERMS: Play for as long as you want by ordering one (1) drink per person (except sides & extras) or by paying a ₱50 fee.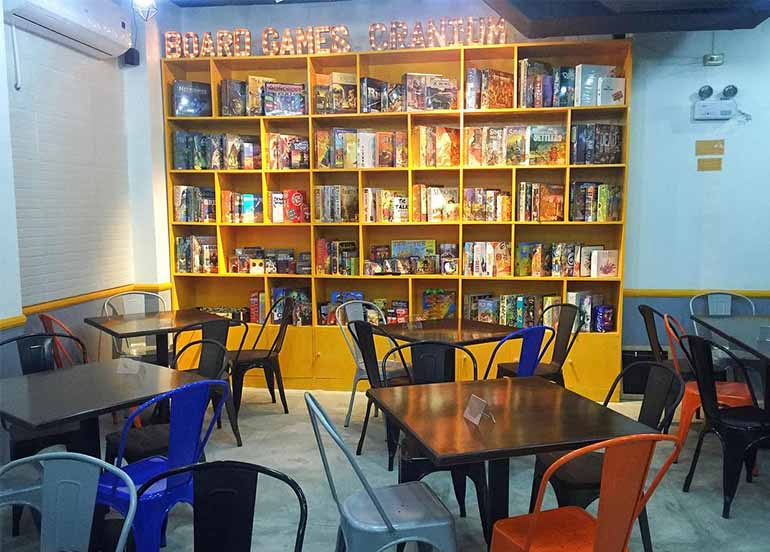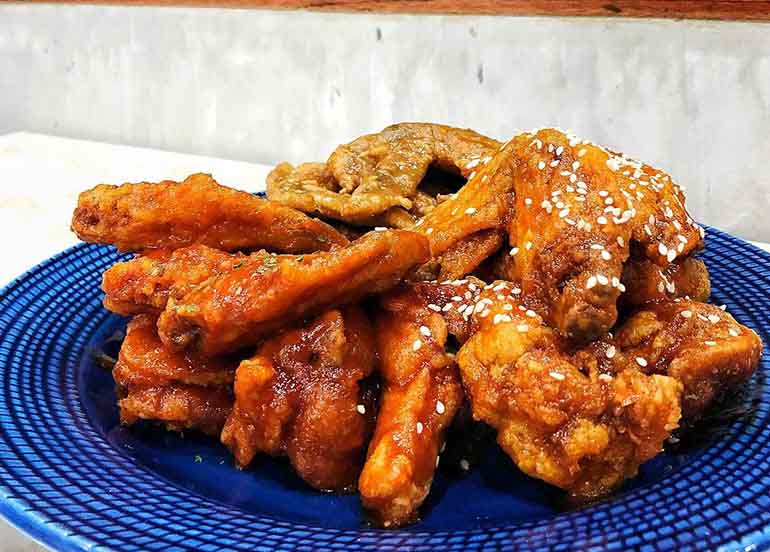 View menu
View their Instagram account
G/F D' University Place, 2421 Leon Guinto Sr. St, Malate, Manila
(0917) 873-2313;(0917) 865-0770
A place with simple interiors and an even simpler menu, Deck MNL offers pica pica, meals, sweet drinks as well as a variety of games which you and your friends/family can play with.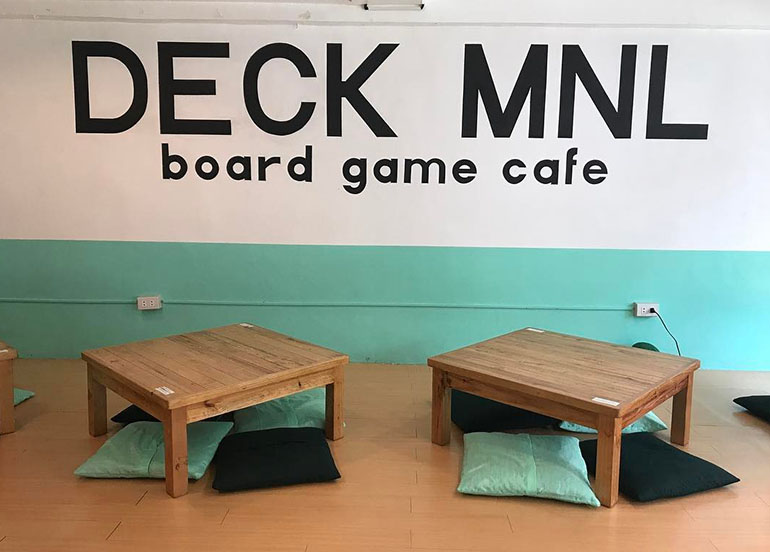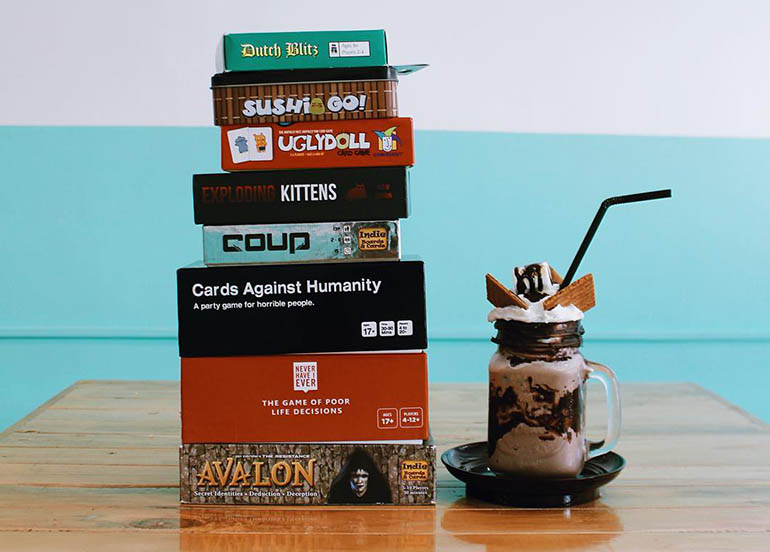 View menu
View their Instagram account
866 Pablo Ocampo Sr. St, Malate, Manila
(0927) 917-1157
A student diner offering a fun dining experience through its affordable meals and a variety of over 100 board games, TableTaft Boardgame Cafe is a place where big groups of people can bond over food and games.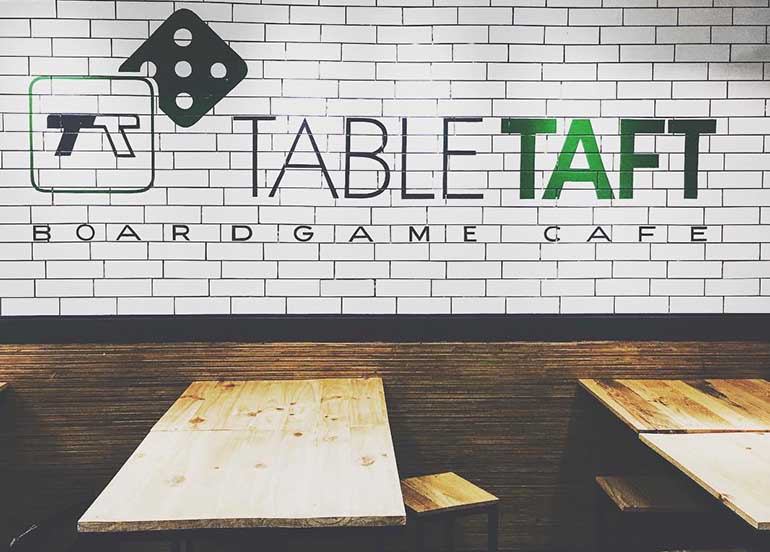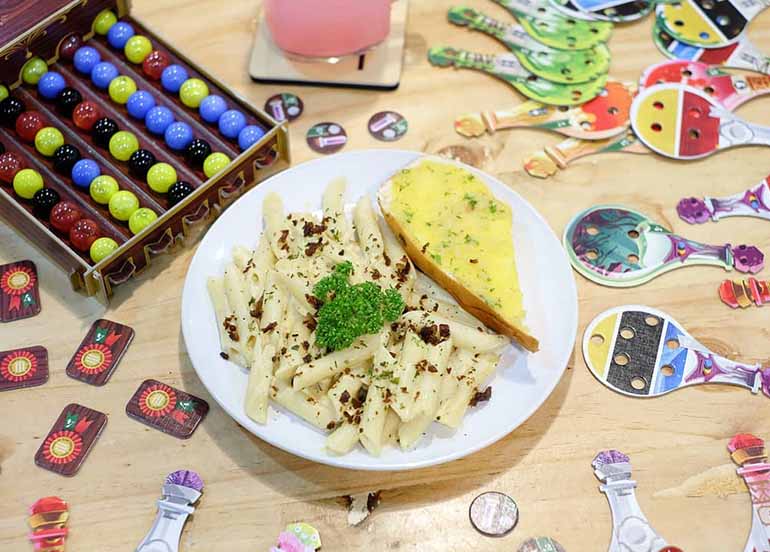 View menu
View their Instagram account
2/F University Mall, Taft Ave., Malate, Manila
(0917) 498-8353
Quezon City
It comes as no surprise that most of the board game cafes/restaurants are located in this area. Quezon City may be big but once you try playing board games at any of their cafes/restaurants, you'll realize that there's an even bigger world out there – one that's only limited by your imagination.
A cafe where you're free to play as long as you order, Ludo doesn't only offer their famous gyoza and themed drinks inspired by movies but also board games and activities such as tournaments and trivia nights when you check their Facebook.
TERMS: Purchase any food or a bottle of imported beer for unlimited hours of playing.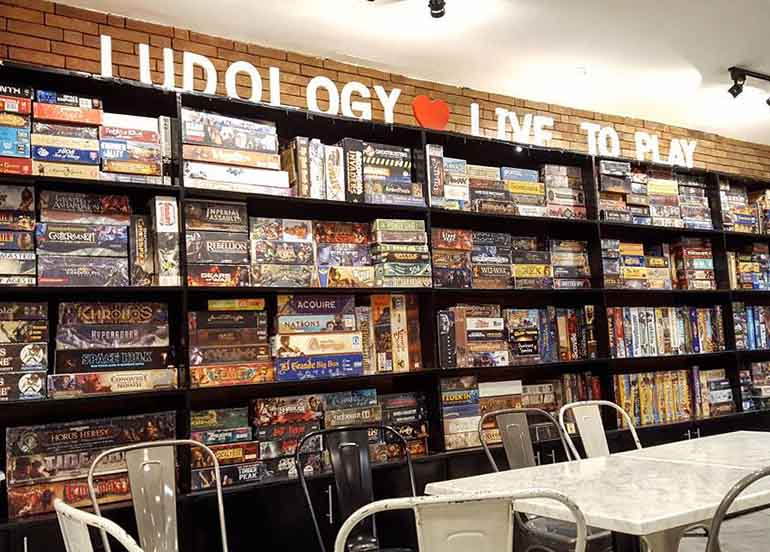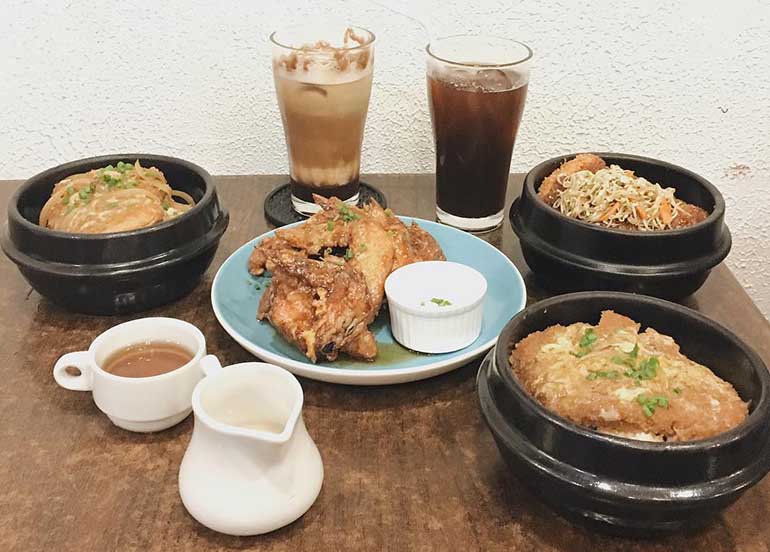 Reservations are accepted
View the full menu
View their Instagram account
Sct Fuentebella Str Cor Sct Torillo, Quezon City
(02) 8689-9322
Laruan Atbp. is a board game cafe that offers affordable light meals and a growing library of popular tabletop games. They also sell selected local and award-winning Pinoy comics and hosts local band performances.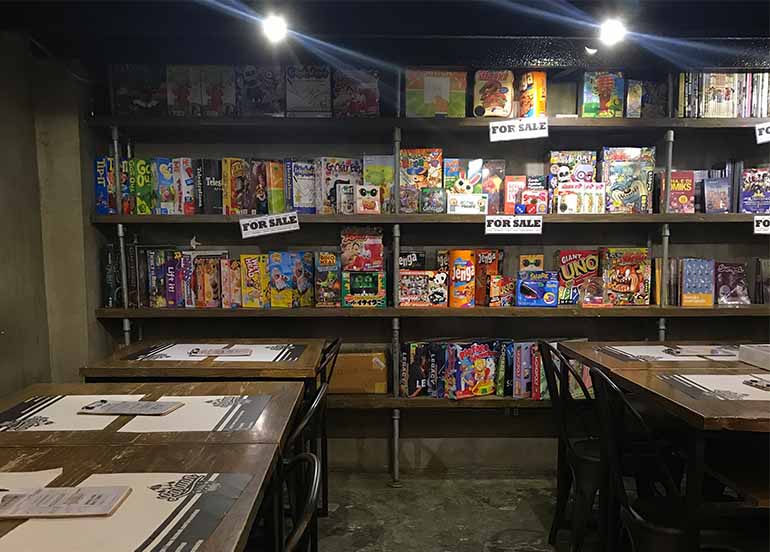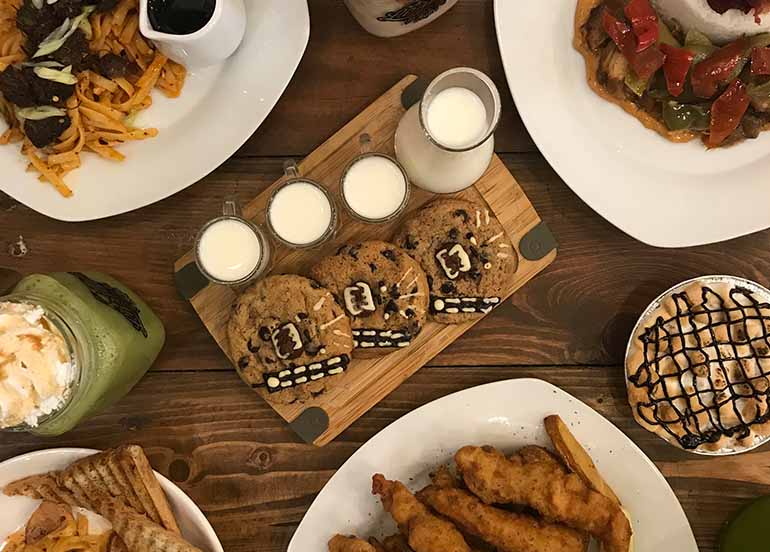 View menu
View their Instagram account
G/F Luisa Bldg 2, 107 Maginhawa St., Teacher's Village, Quezon City
(02) 8512-6621; (0947) 182-7625
Offering over 400 board games, a giant chess board, a giant Snakes and Ladders board, and many more, Snacks and Ladders Board Game cafe is a go-to place for when you're craving Filipino American fusion snacks and meals as well as a good time.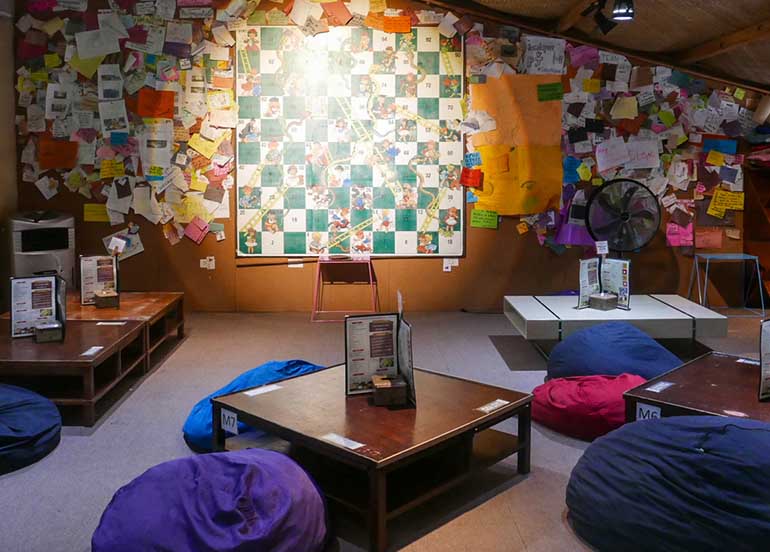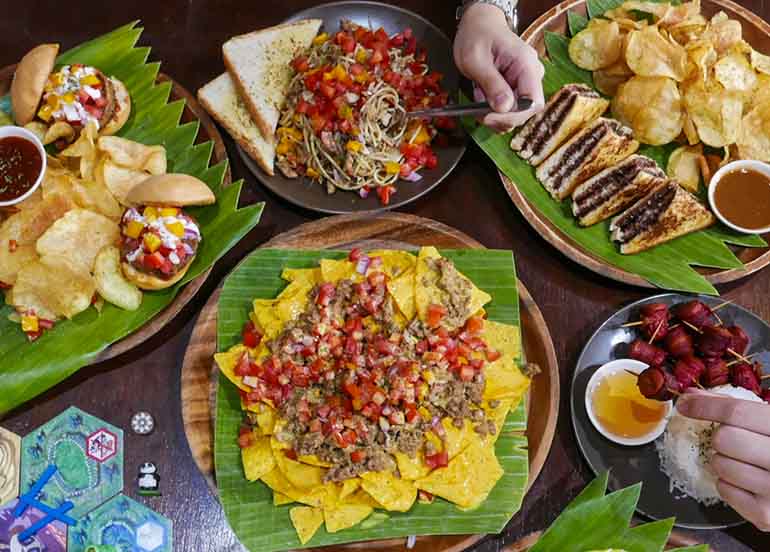 Insider tip: You can enjoy up to P300 off your bill!
View menu
View their Instagram account
188A Maginhawa Street, Teacher's Village, Diliman, Quezon City
(02) 8990-5675
A bar + gaming concept in Quezon City, share your love for games, food, and booze with your friends or with like-minded people at no other place than Game Over PH.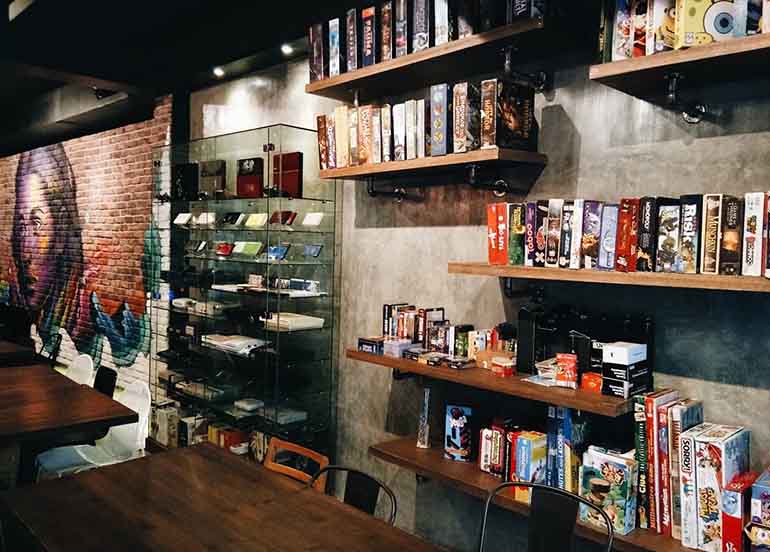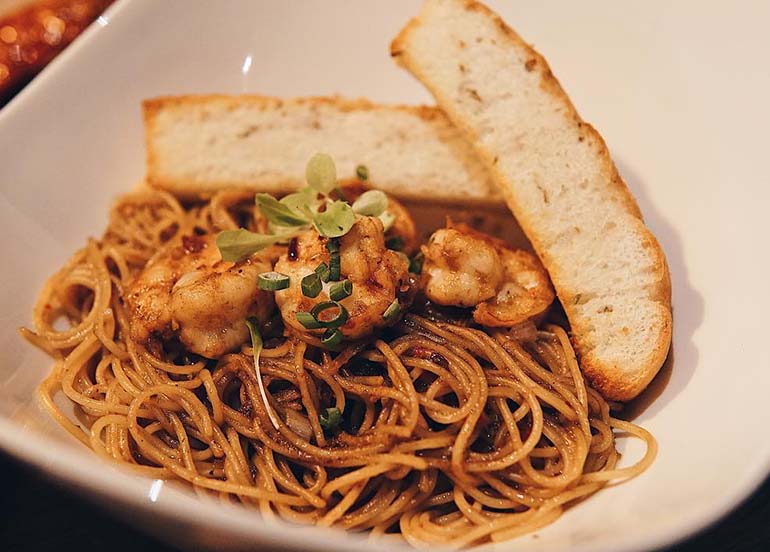 Insider tip: Enjoy Karaoke + Food & Wine for only P6,260 P3,599 and more! Check out their other offers here.
View menu
View their Instagram account
31 Xavierville Ave, Loyola Heights, Quezon City
(0945) 335-5333
Hungry Meeples is a neighborhood gaming cafe offering small international plates and fun board games that you're sure to spend your time on.
Fun fact: A "meeple" is a small person-shaped figure used as a player's token in a board game.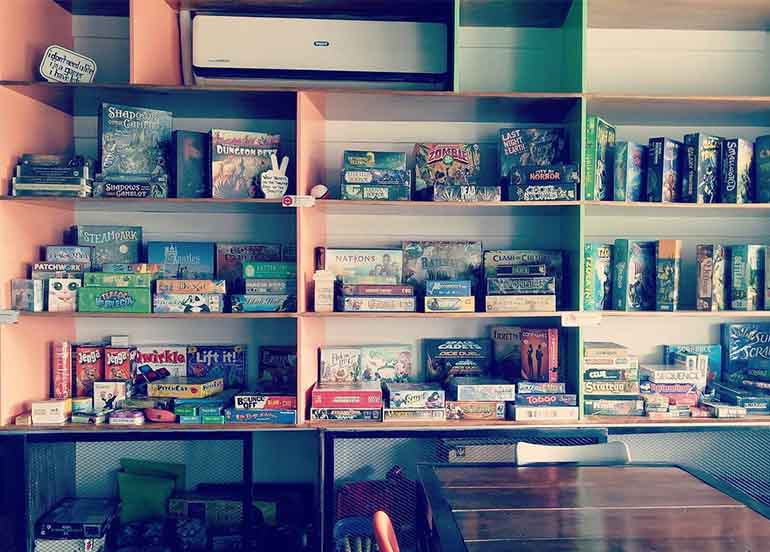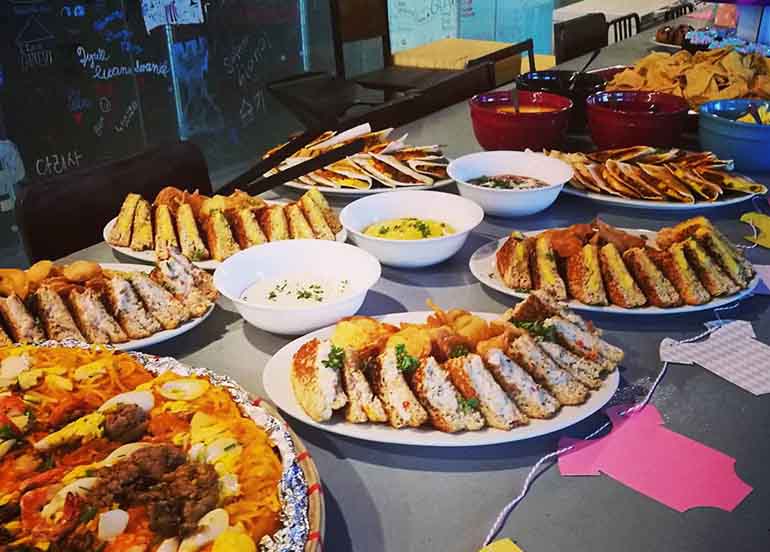 View menu
View their Instagram account
Unit 302, Pinnacle Building, Blk 3 Lot 8 Congressional Ave. Ext, Tandang Sora, Quezon City
(02) 7239-0050; (0917) 964-6760
Makati
Work can be stressful and tiring and what better way to de stress than to head on to the board game cafes/restaurants located in the area.
Onboard Game + Gastro Pub is the first gaming pub that serves internationally inspired comfort food and craft beers which you can pair with a good time of playing over 300 board game titles.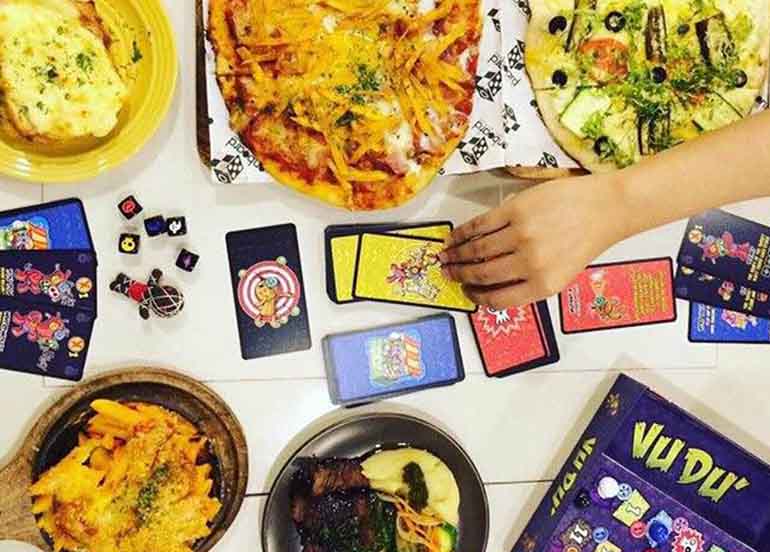 View menu
View their Instagram account
2/F Circuit Lane Makati, Riverfront Dr, AP Reyes St, Carmona, Makati
(02) 8340-3560; (0922) 886-6823
Pasig
A quirky cafe inside the mall of Ortigas that's the first in the Philippines to serve rainbow latte as well as pasta, pizza, and rice meals to pair with their famous coffee, Happy Beans is a place to be when you just want to chill and relax on a hot summer's day.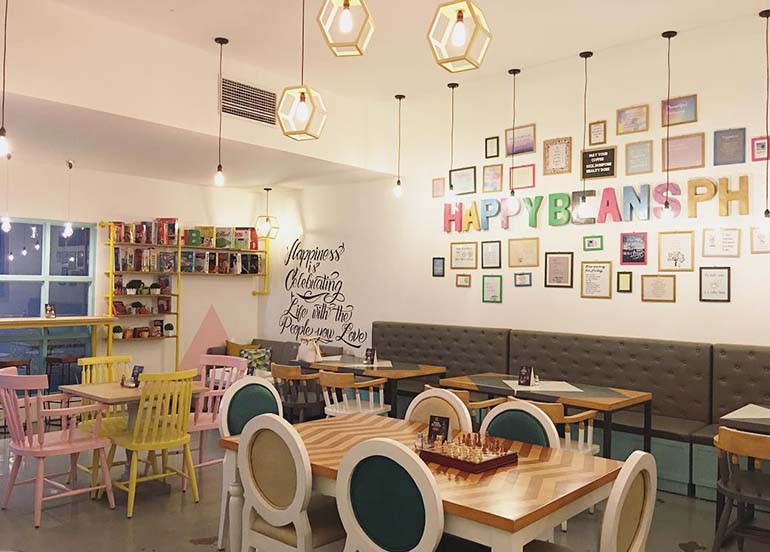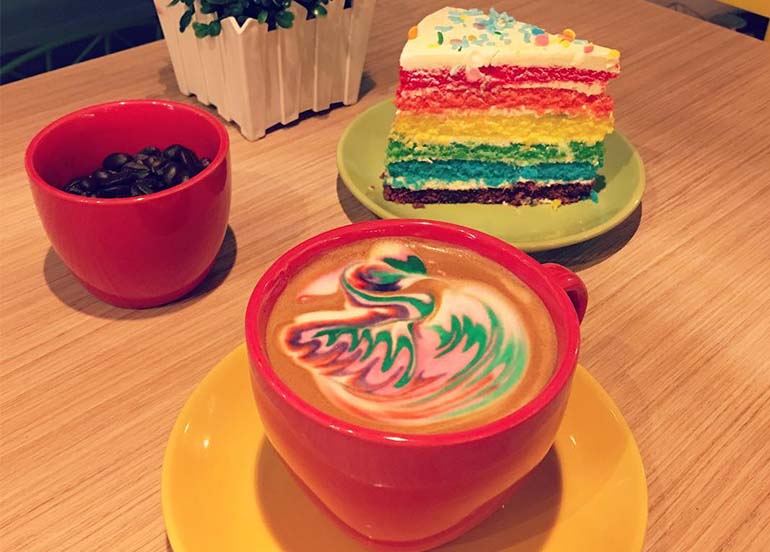 View menu
View Instagram account
2F Metrowalk Commercial Complex, Meralco Ave., Ugong, Pasig
(0917) 508-7702; (02) 8535-7234
All Over (and Beyond) the Metro
QUEZON CITY | MANILA | PARAÑAQUE
A milk tea place offering the unique experience of allowing you to mix your own milk tea with lab equipment, you don't have to be a scientist to have fun at Chemistea; all you need's a sweet tooth, a love for milk tea, and penchant for board games and good times.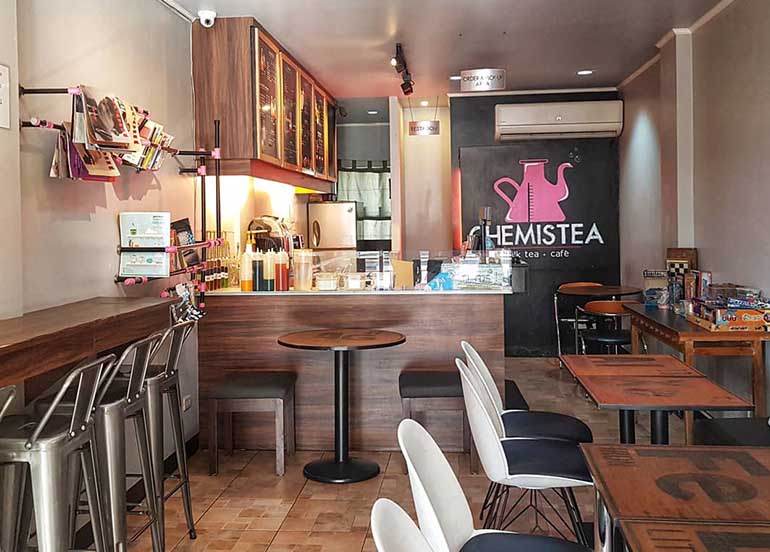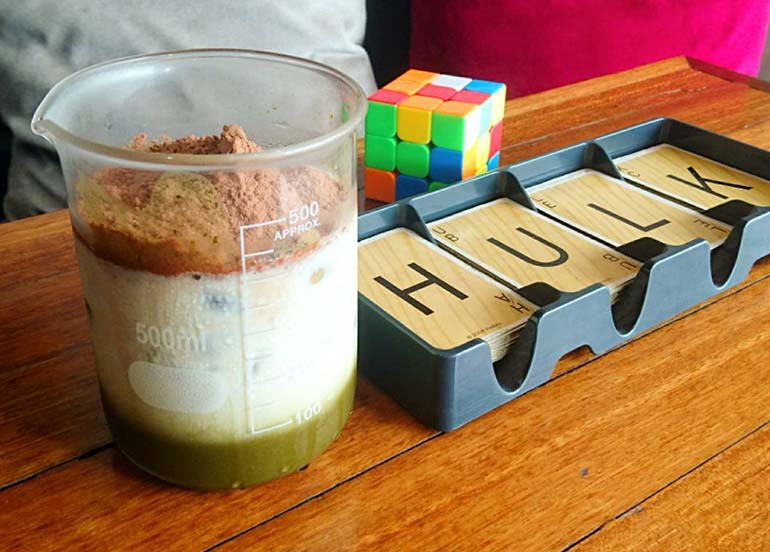 Insider tip: Enjoy Buy 1 Get 1 Wintermelon Milk Tea for only P90!
View menu
Avail at participating branches
View their Instagram account
MAGINHAWA | KAPITOLYO
A restaurant featuring one of the country's most popular mode of commute, the jeepney. They serve classic Filipino favorites and if you're lucky, you can even get a seat inside an actual jeepney to dine in. Traditional Filipino game sets are available to play as well.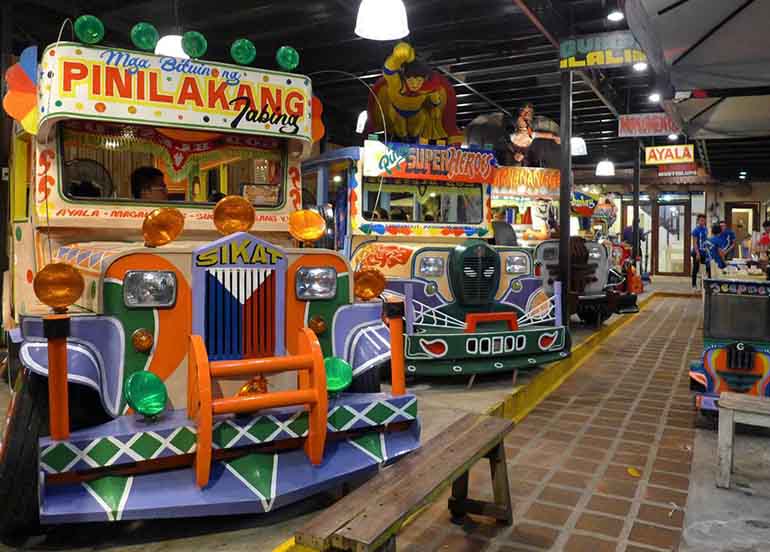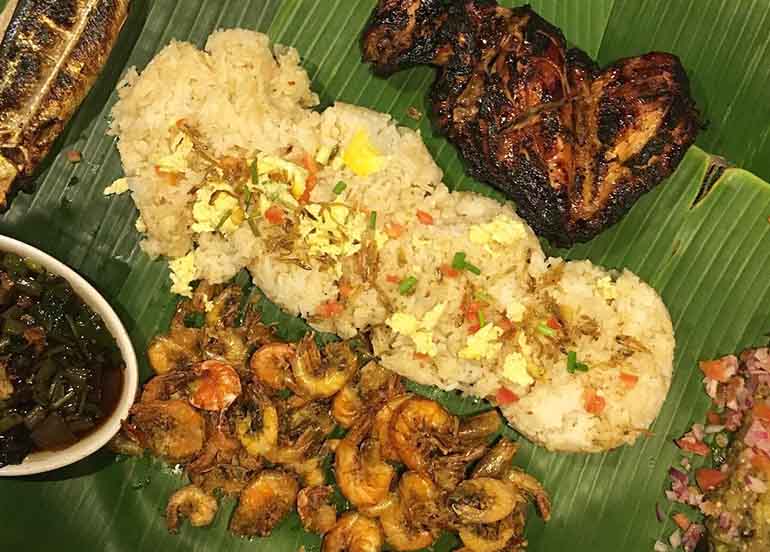 No reservations accepted
View the full menu
View all branches
View their Instagram account
Don't let your bonding experiences be limited by the places you cannot go to, with these board games/cafes all over the metro, you and your friends/family can have fun no matter where you are in the metro.
Take game night to the next level at Grid x Griddle! More than your typical board game lounge, Grid x Griddle offers up a fun, welcoming ambiance paired up with cozy interiors and mouth-watering food. You'll definitely be a winner when you visit Grid x Griddle!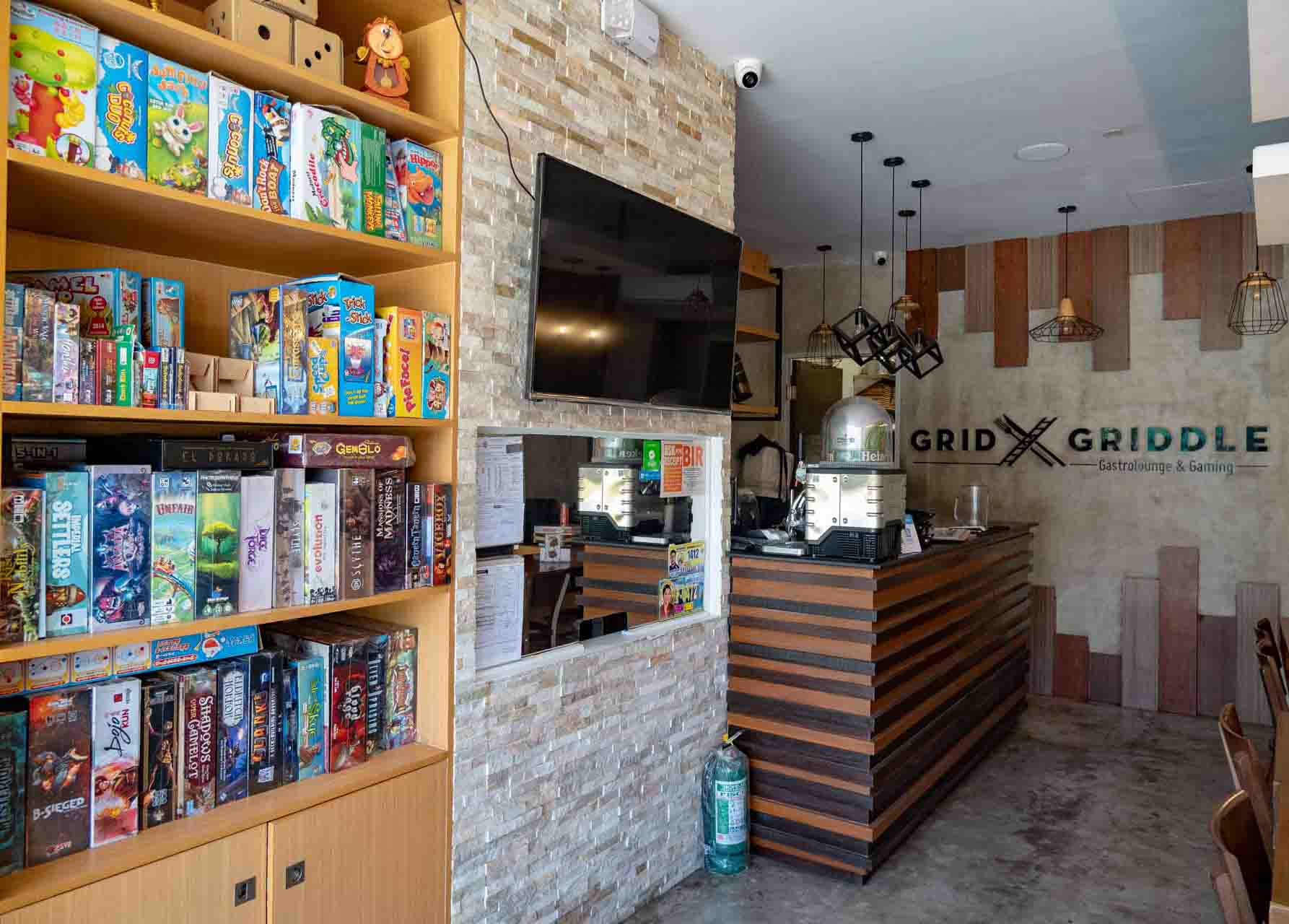 Insider tip: Enjoy up to P300 off your bill!
View menu
View their Instagram account
Unit B, The Hub, Greenfield District, Highway Hills, Mandaluyong
(0927) 879-4686
VERTIS NORTH | UP TOWN MALL
A restaurant serving up meals most especially make your own mac & cheese, as well as craft your own cookies, Scout's Honor, will surely earn a badge in your heart because of both its food and interesting games you can play while bonding with friends/family.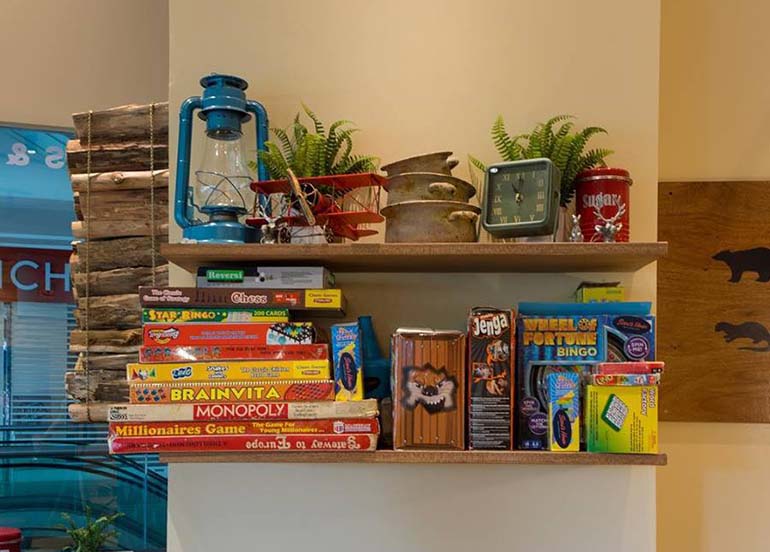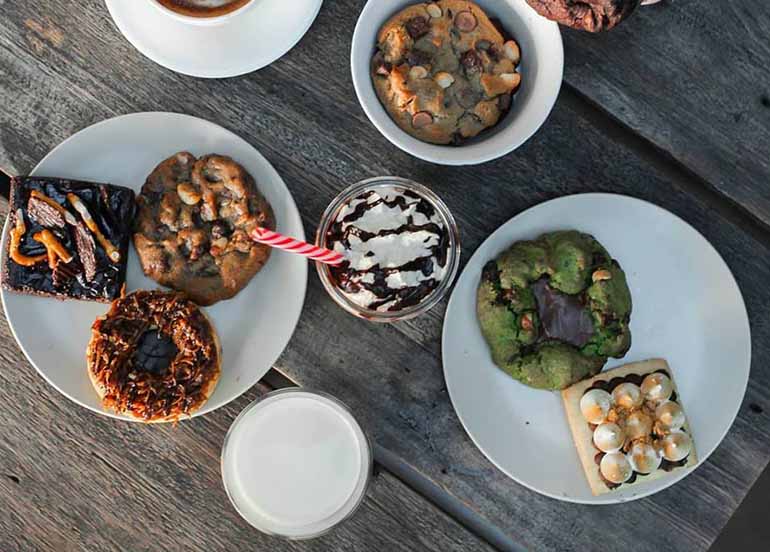 CALOOCAN | MARIKINA
A comfort filled place where you and your friends can simply hang out, play board games and feast on meals, finger food as well as milk tea, Secret Base Gaming Lounge and Board Game Cafe no doubt screams "a good time" the moment you step through their doors.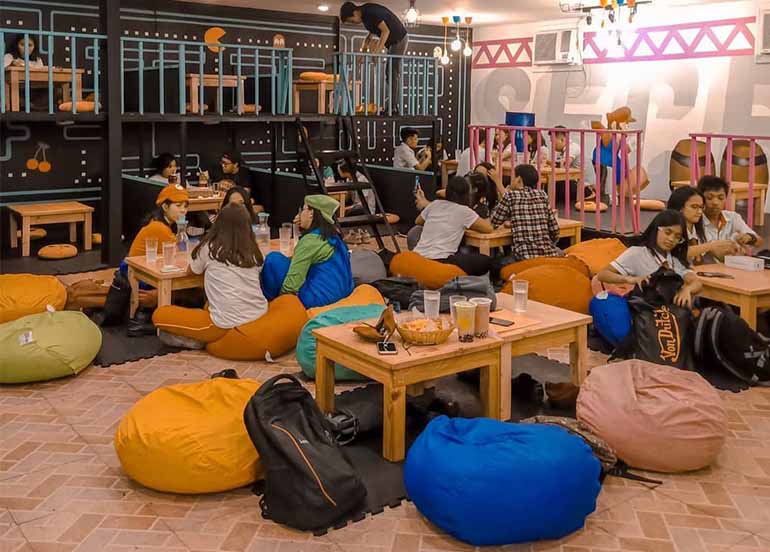 BANAWE | CUBAO | EASTWOOD | MCKINLEY HILL
Book and Borders is a hangout place for comfort food and coffee lovers, as well as those who want to spend some time either reading books in a quiet spot or playing board games in a more peaceful place.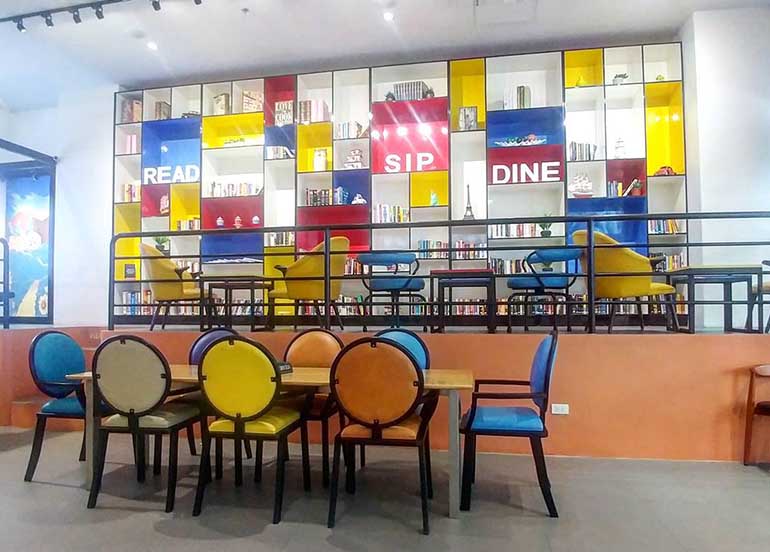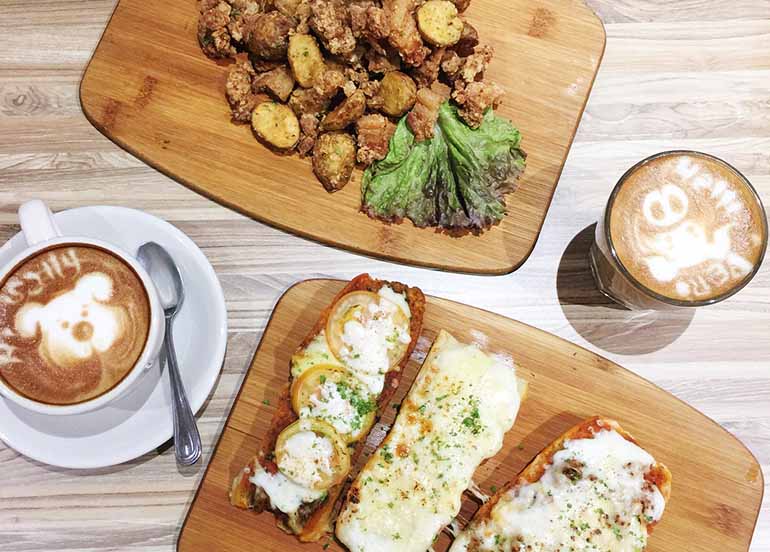 We'll probably be seeing more board game cafes build up in the next couple of months, as well as some old ones adding this new feature to their shop. In the meantime, add these restaurants up to your Must Try lists on Booky, which you can download for free at the App Store for iPhone, and at Google Play for Android.