It's mom's day off!
Moms' jobs are never easy. Each day they devote themselves to raising their family, while also crushing it at their work, and taking care of themselves at the same time. Their immeasurable sacrifices and their tireless support are what made us who we are, and we are more than grateful!
Also Read: Your Guide to Mother's Day Special Buffet, Brunches, and Dinners in the Metro
This Mother's Day, give mom a special day off from all the work and stress, and instead, give her all the love and pampering that she deserves. We've listed the most relaxing spas in the metro where you can treat mom like the queen she already is!
Banahaw Heals Spa has been a pioneering force in healing massage services. Boasting the largest number of branches across the country with an ever-growing base of happy customers, discover for yourself the wonders of this affordable and high quality day spa.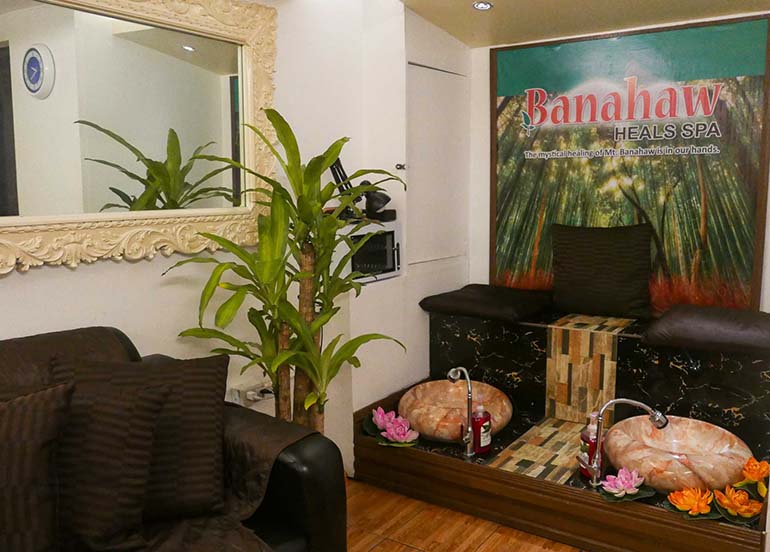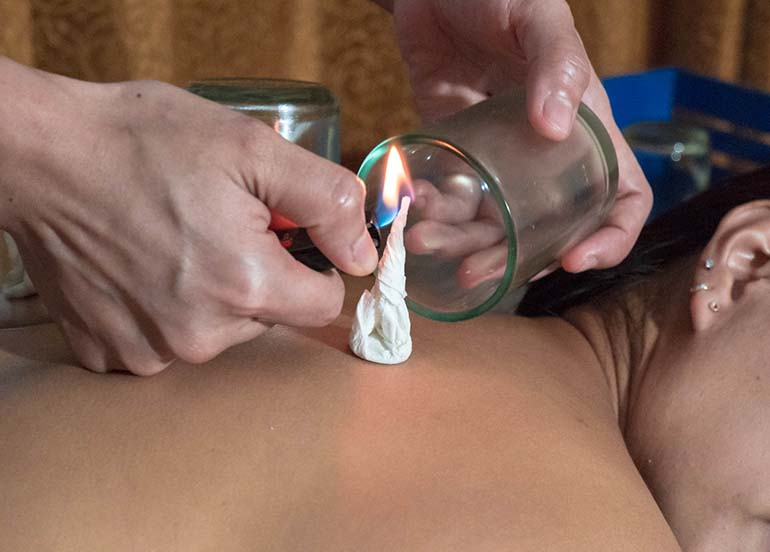 View their Facebook
602 Boni Avenue, Brgy Plainview 1550 Mandaluyong
0961 692 7866
Experience traditional skill with modern day facilities at Mbay Health Spa. Any visitor can look forward to a luxurious massage experience that they won't soon forget.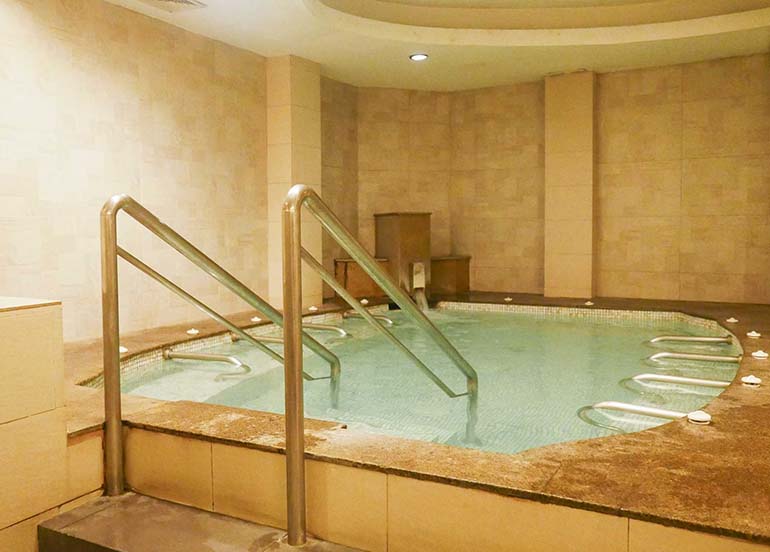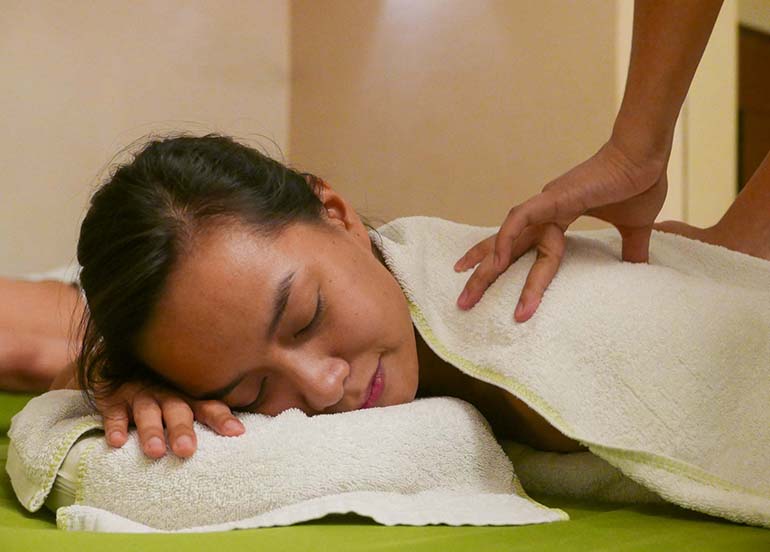 View their Facebook
778 President Quirino Avenue Malate 1000 Manila
85221945 | 09177997899
Herbal remedies and centuries-old tradition combine to create a truly relaxing and restful experience at Shu Reflexology and Foot Therapy. Shoo away stress and tension and be pampered by Shu Reflexology and Foot Therapy's highly trained massage therapists and experts in both their Little Baguio and Banawe branches.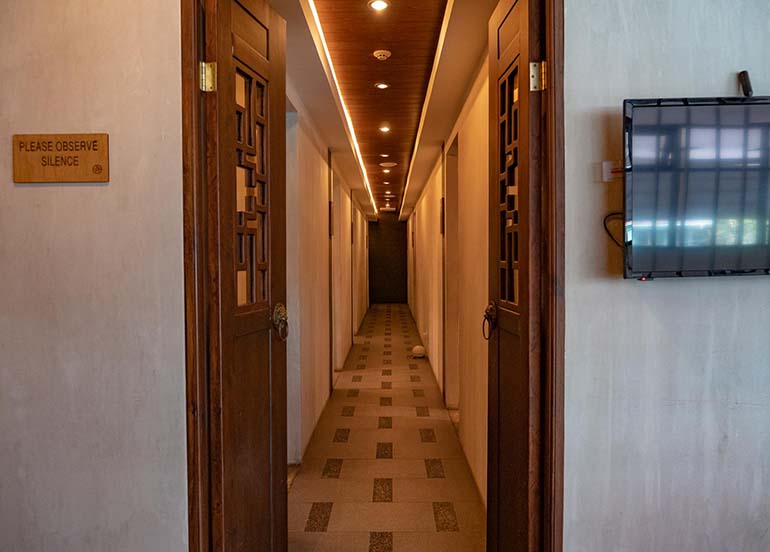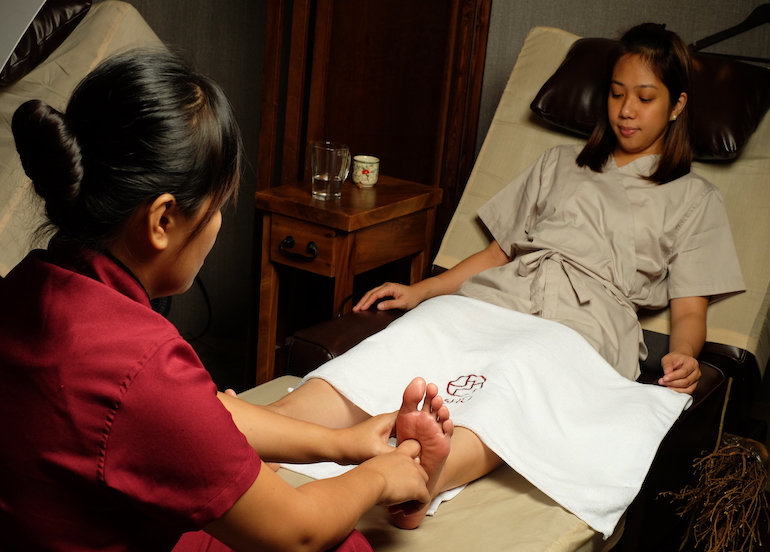 View their Facebook
View their Instagram account
0917 700 6784 | 02 7796 1319 | 02 8848 9644
TNA Building 1500 San Juan
Come in and be your best self with the quality treatments that Ayana Wellness and Spa offers, located in Quezon City. With their experienced therapists, they provide a positive and relaxing ambiance that will definitely leave you feeling refreshed and rejuvenated.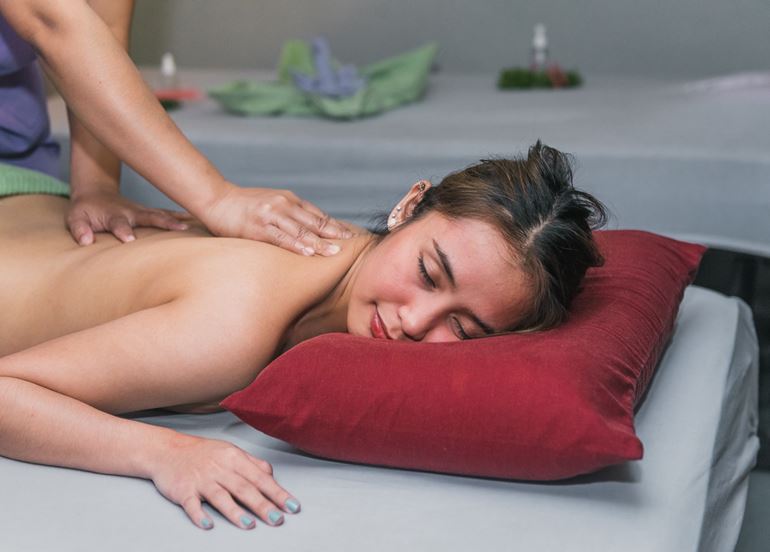 View their Facebook page
47 Kalayaan Ave, Diliman, Quezon City
0908 642 8087 | 09562359551
Nutopia is a spa and wellness center that provides world class pampering with their facial, massage, body treatments, bleaching treatments, and hand and foot care services. Take a moment away from the hustle and bustle of everyday and retreat to Nutopia!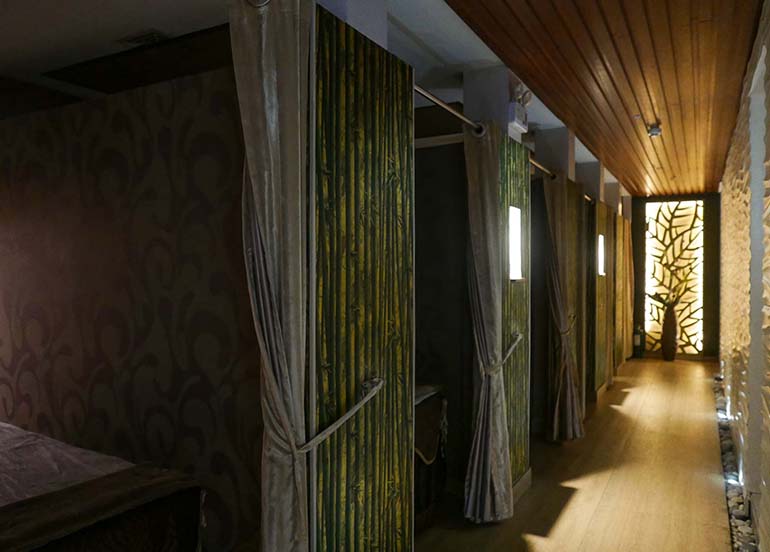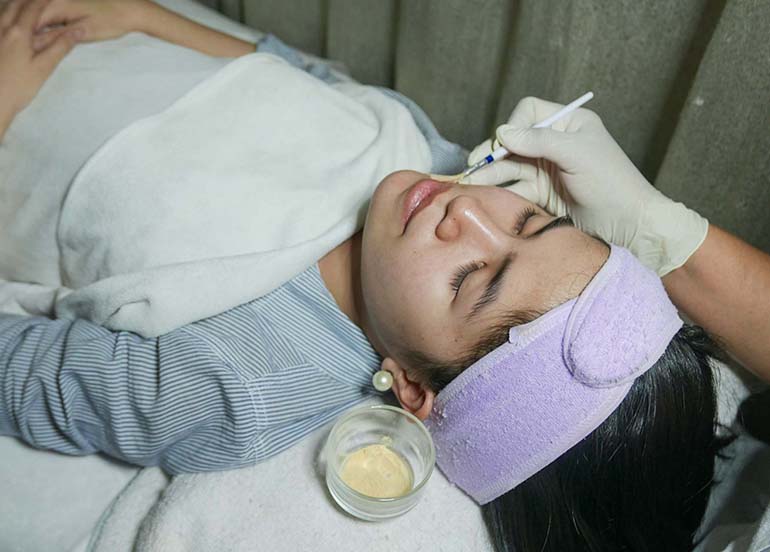 View their Facebook account
View their Instagram account
G/F Unit 103 Makati Executive Center, 114 LP Leviste St., Salcedo Village, Makati
(02) 8776-4918; (02) 7577-9722; (0939) 340-2075; (0917) 315-1146
Inspired by the natural hot springs in Japan, I'M Hotel's I'M Onsen is one of the largest spas in the country and brings you a step closer to Japan's relaxing onsen practices.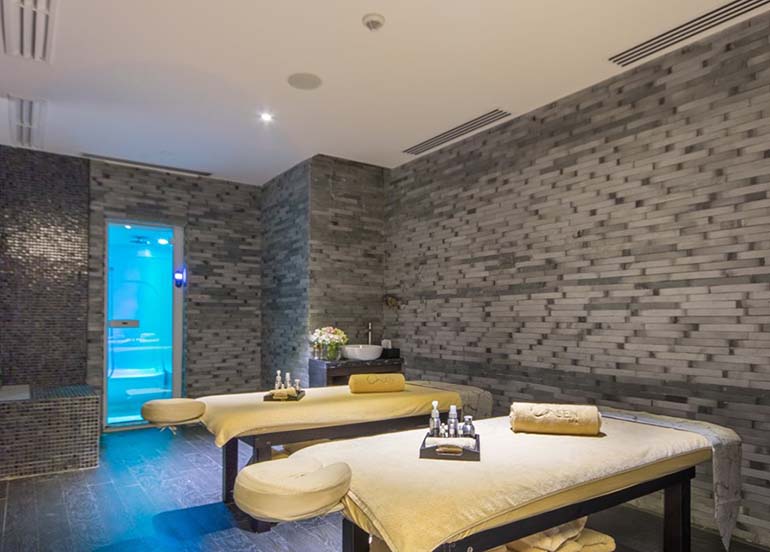 View their website
View their Facebook
View their Instagram account
I'M Hotel, UG Floor, Makati Avenue Corner Kalayaan Avenue 1210 Makati
(02) 7755-7888; (0917) 820-1774; (0917) 833-3175
Numi Wellness is a Metro Manila-based wellness spa that guarantees high-end service and effective therapeutic massages. Let Numi Wellness recharge you and wipe away all of your stress and tension.
Branches: SM MOA, Lucky Chinatown, and Newport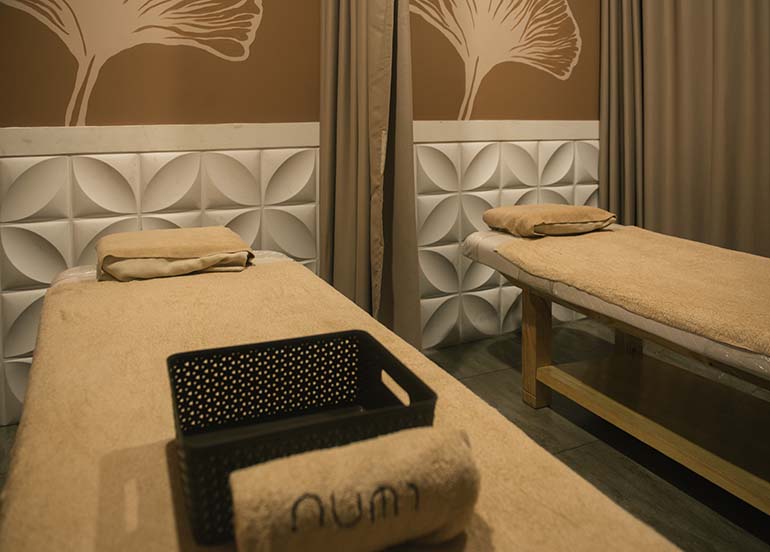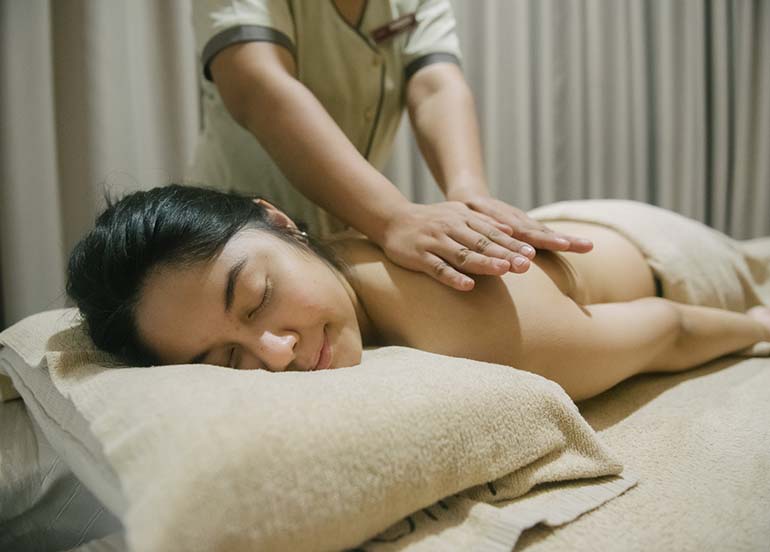 View their Facebook
View their Instagram account
MOA – 09055768028 | Newport – 09971758804 | Lucky Chinatown – 09568806688
Get ready for a one-of-a-kind pamper experience at Urbanized Gastro Spa- a truly unique wellness center and a restaurant rolled into one! Enjoy good food and exceptional services such as massages, face masks, manicures and pedicures, and slimming injections,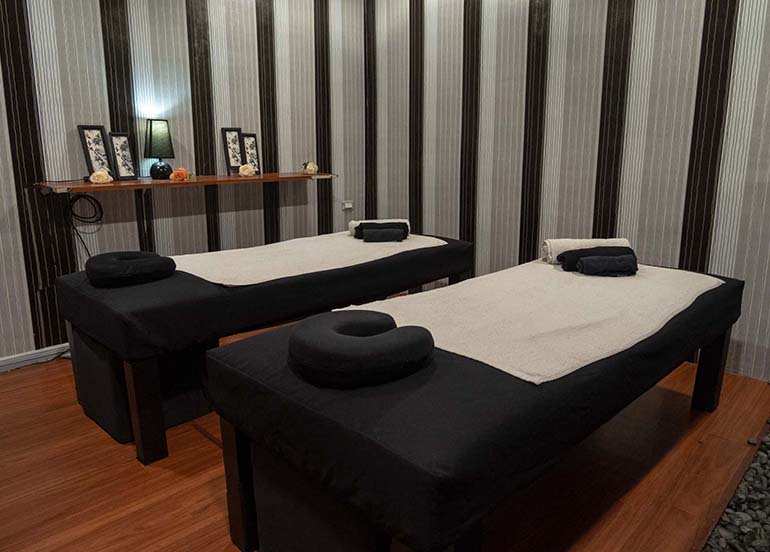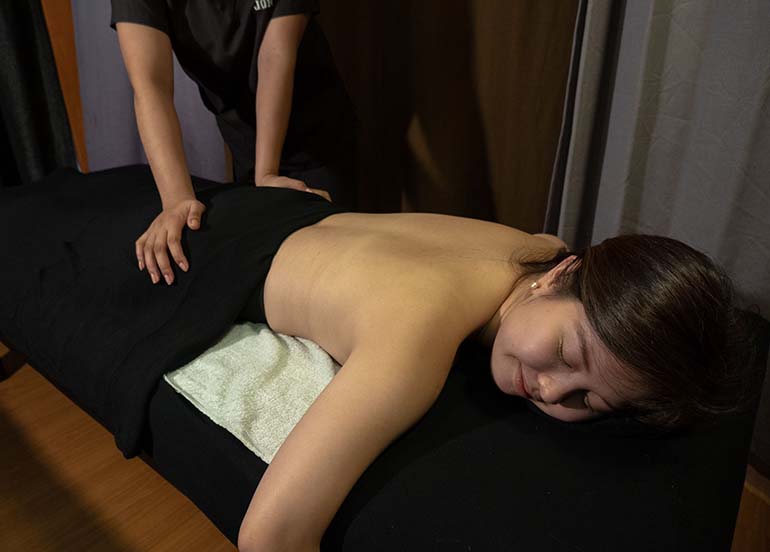 View their Facebook
View their Instagram account
178B CM Recto Street, Maytunas, San Juan
+63 917 461 1051
Improve your body's wellness and comfort. Specializing in Thai massage techniques, Rangsiman Thai Massage aims to provide rejuvenating massage experiences.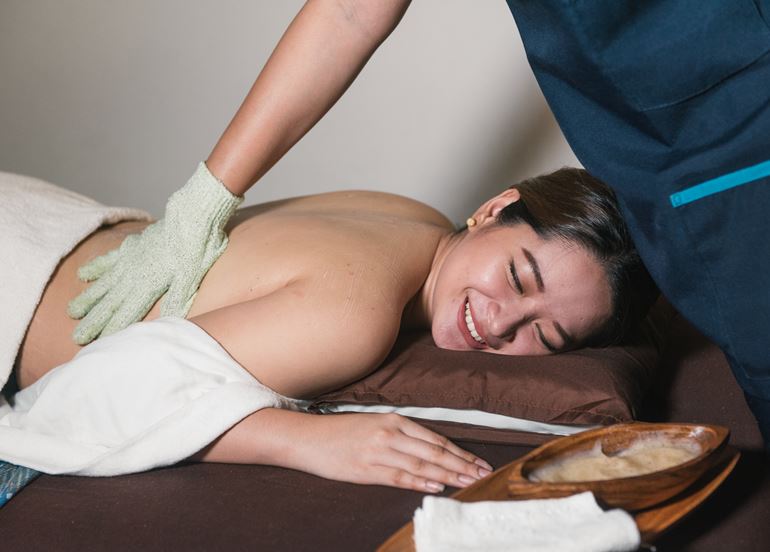 View their Facebook
View their Instagram
Dahlia Ave, Novaliches, Quezon City
(02) 7728-2254; (0926) 383-9667
Enjoy full-body restoration and treat yourself to some much-deserved self-care at Body & Sole E. Rodriguez! Leave your worries behind and remember what it feels like to be fresh and stress-free with the help of Body & Sole's effective massages, scrubs, and beauty treatments.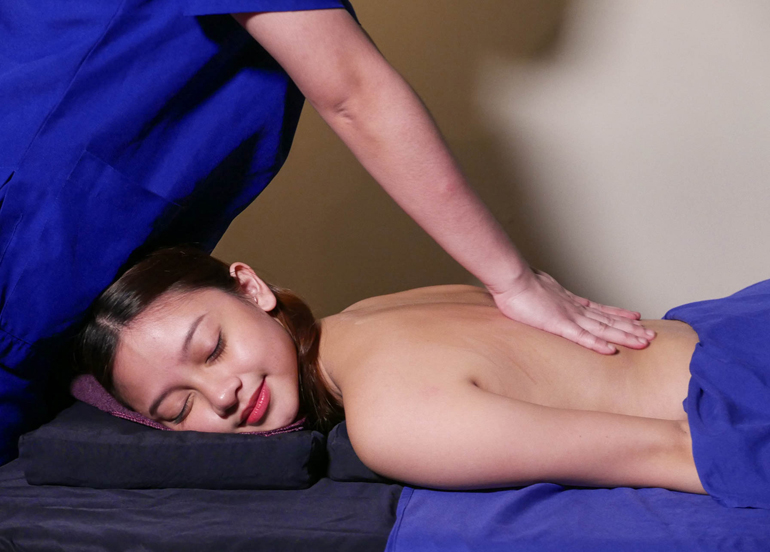 View their Facebook
View their Instagram account
Residencia 8888 Condominum, Pearl Drive 1605 Pasig
(02) 8727-9219; (0917) 791-1316
Be relaxed, relieved, and rejuvenated with the special touch of blind massage therapists at Vibes Massage! A massage parlor established and run by a group of blind therapists, be part of this unique opportunity to take care of your body while contributing to a community that deserves it.
View branches here.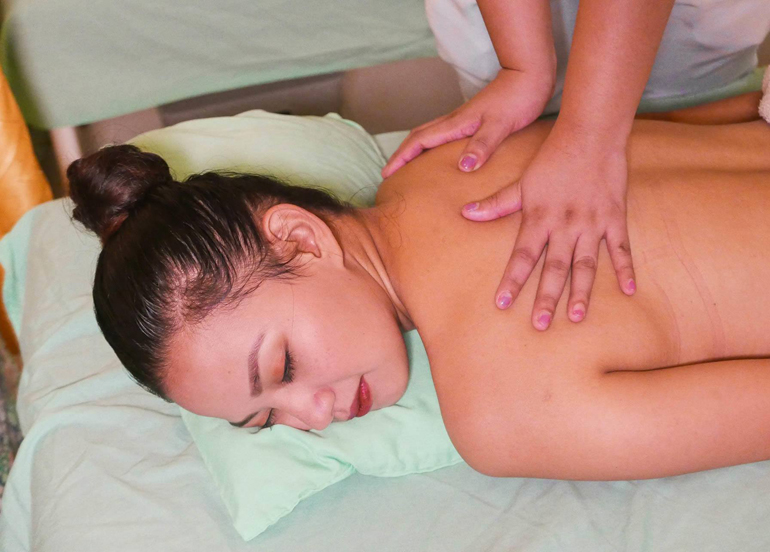 One of the country's top beauty and wellness clinics, AesthetiQ Wellness and Spa strives to be the standard in fully customizable, premium care and treatment. Discover the beauty meant for you with AesthetiQ Wellness and Spa.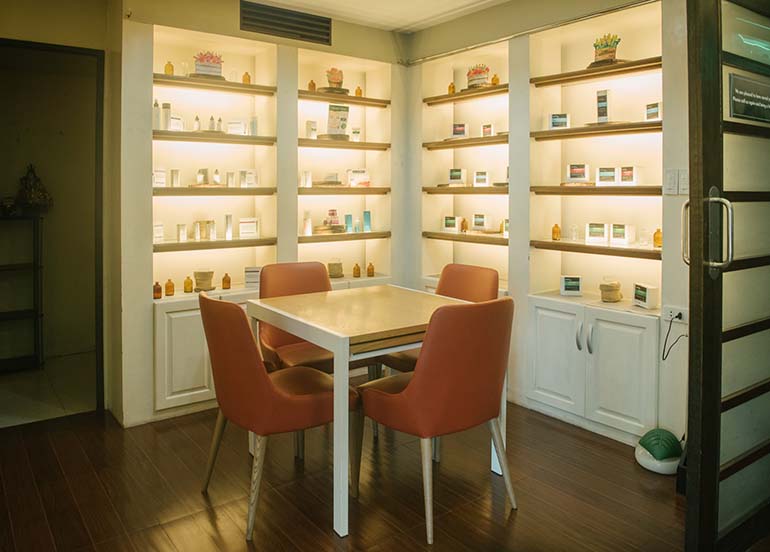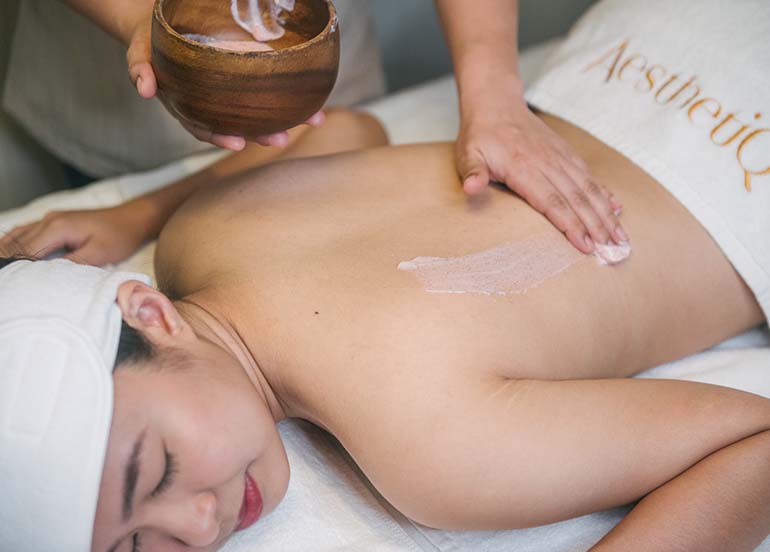 View their Facebook account
View their Instagram account
(02) 8373-5623
Naya Botique Spa is the answer to the stressed and tired souls of Quezon City. Experience a serene environment filled with highly trained professionals that are sure to pamper and take care of you.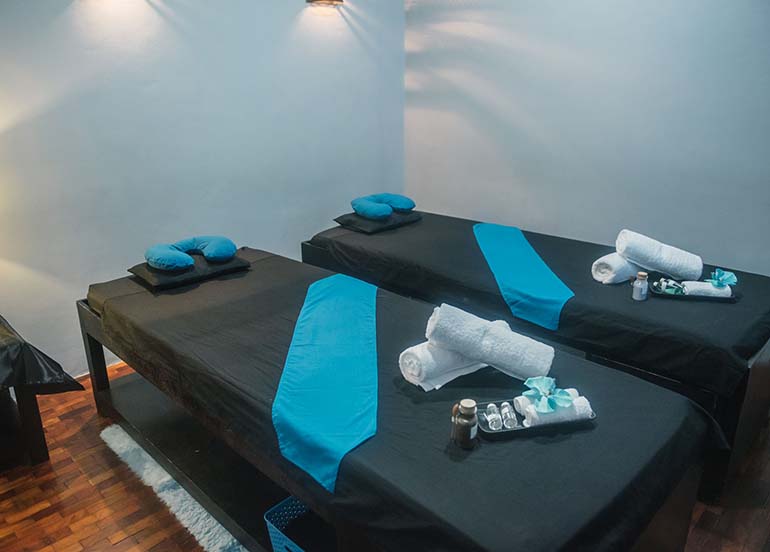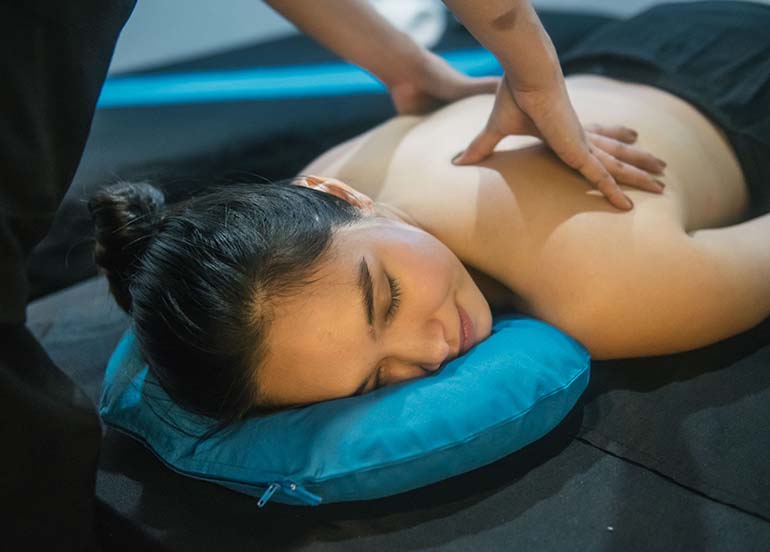 View their Facebook page
View their Instagram account
128A Malakas St. Brgy. Central District, Diliman, Quezon City
(0916) 305-5301
Pamper yourself silly with many of Mandara Spa's signature massages, scrubs, and they also offer nail care, waxing services, and facials.
Follow Booky on Twitter (@bookymanila) and Instagram (@bookyapp) to stay on top of foodie news! If you're not already enjoying the offline convenience of Booky, you can download the app for FREE on iPhone or Android. Discover top restaurants in Metro Manila and just watch as your foodiverse explodes!
Cover photo from I'M Onsen Spa Facebook