Ang pambansang tambayan ng Pilipinas!
If you want proof that Filipinos are avid coffee drinkers, you need only look at the numerous Starbucks branches crawling all over the metropolitan. In fact, to this day, we have more than 400 Starbucks branches in the Philippines–that's a lot of coffee for one country!
You see, whether you're a coffee connoisseur, a coffee snob, or an I-Can't-Live-Without-Coffee type of person, you can't deny the fact Starbucks gets the job done. Classics, twists, and customized coffee drinks–Starbucks will come through to save the day!
Also Read: Your Guide to Candid Coffee's Signature Drinks and Exclusive Dishes
However, not all Starbucks are created equal. While all shops are undoubtedly great, as they provide The Essential Caffeine, there are branches where you just want to stay forever! Here are 5 of the most beautiful Starbucks branches in the metro–those with magnificent interiors, functional design, and specialty drinks!
Starbucks Reserve Greenbelt 3
The Starbucks Reserve at Greenbelt 3 has stunning interiors that will put you right at ease as you sip your coffee. The cafe is spacious, with ample natural light pouring in, giving it a warm and relaxing atmosphere! For extra hot days, we suggest getting their Affogato!
Location: Greenbelt 3, Makati City
Store Hourse: 7AM - 10PM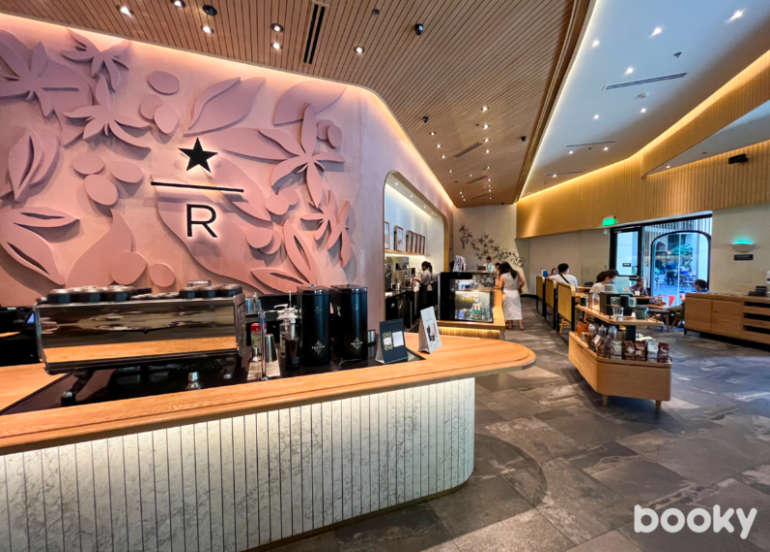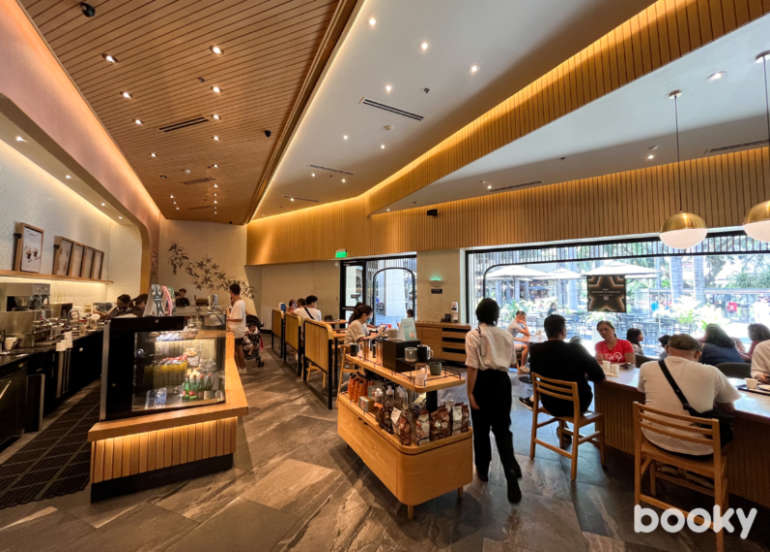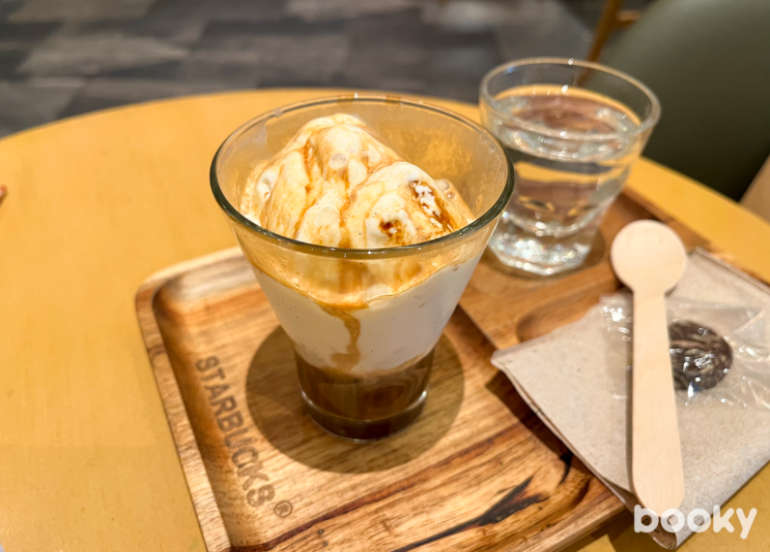 Starbucks Coffee 6750
Craving coffee at ungodly hours of the night? Or seeking for a tambayan spot in the rush hours of the morning? This Starbucks branch at Ayala Avenue is open 24 Hours and has two floors with a wide space and ample tables. This particular cafe is also quite a legend, with it being the first Starbucks Coffee in the Philippines!
Location Pin: 6750 Ayala Avenue, Makati City
Store Hours: 24 Hours open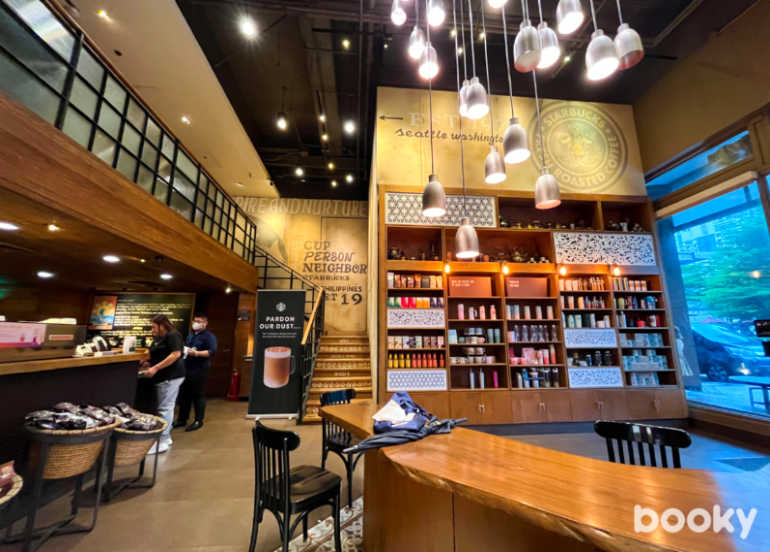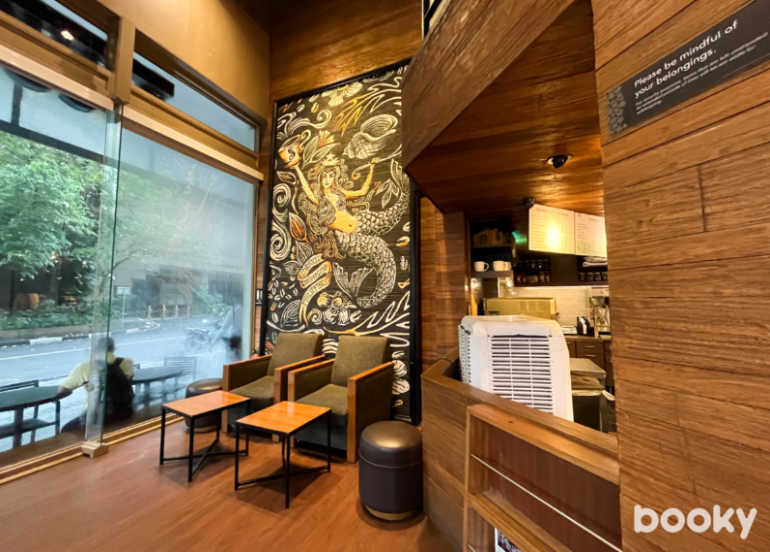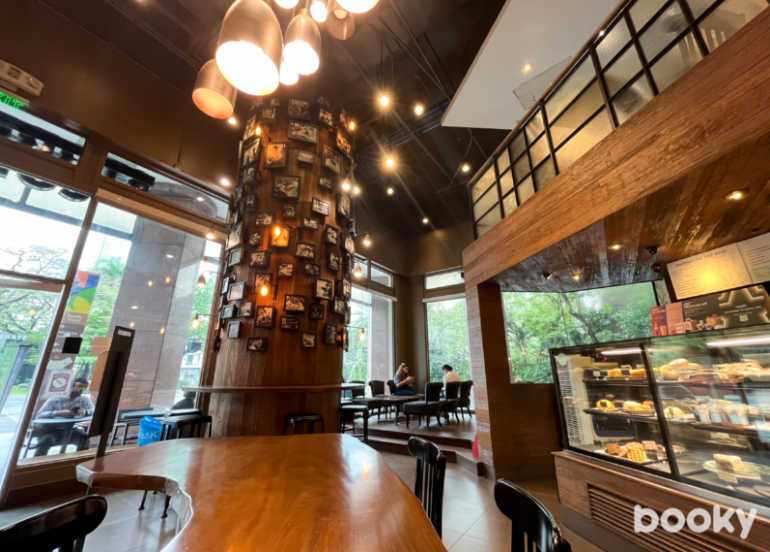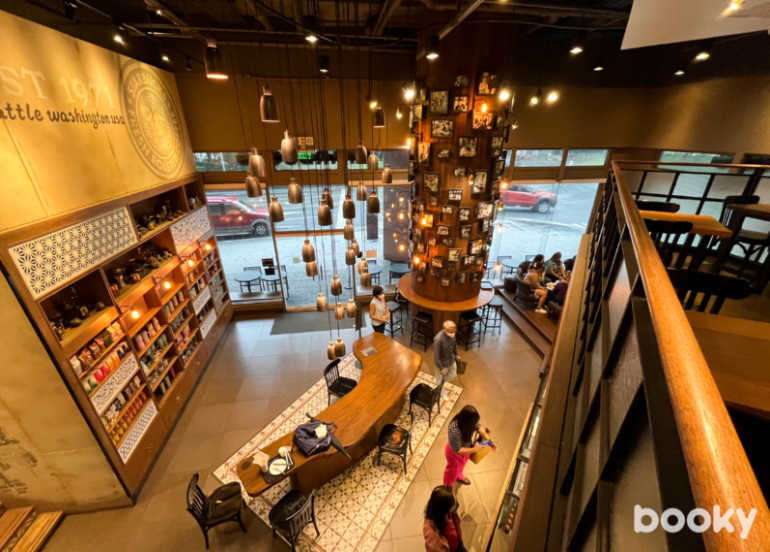 Starbucks Reserve The Podium
This Starbucks Reserve located at the Podium is undoubtedly one of the best places to work and chill out if you love bright and spacious coffee shops. The floor-to-ceiling windows allow sunlight in, and at night, you get a view of the ever-so-busy streets outside. The interiors and decor are no less breathtaking, especially the hanging centerpiece!
Location Pin: The Podium, Ortigas
Store hours: 6AM - 9:30PM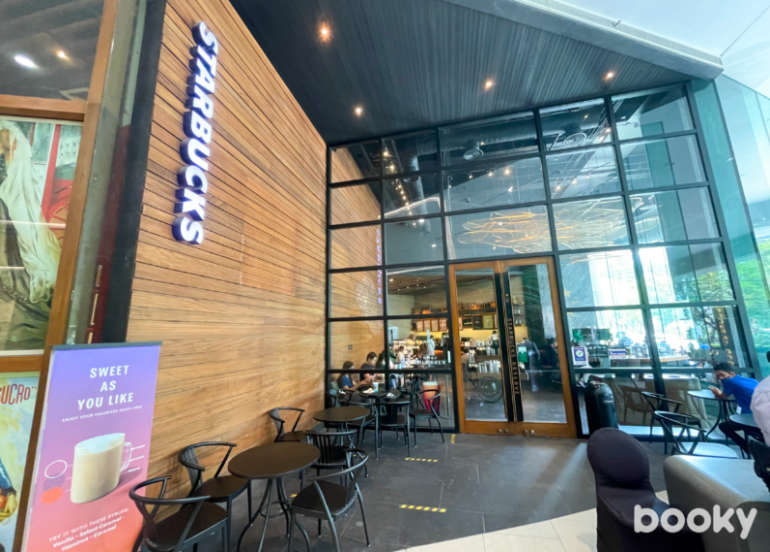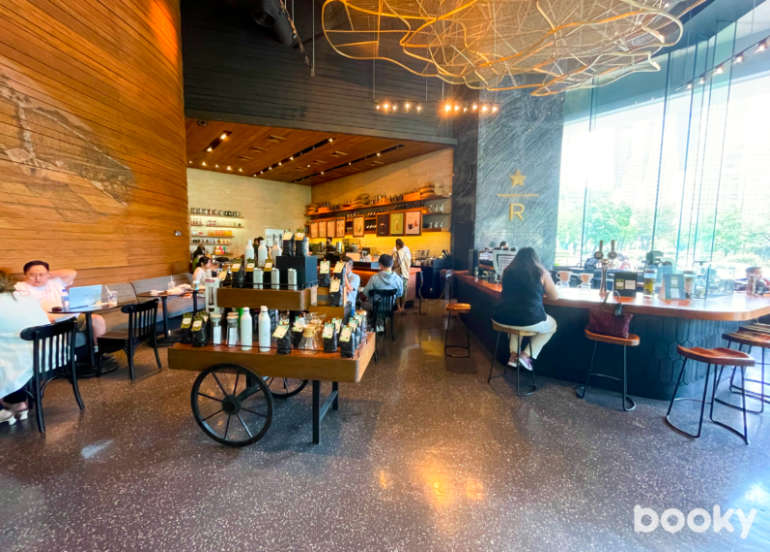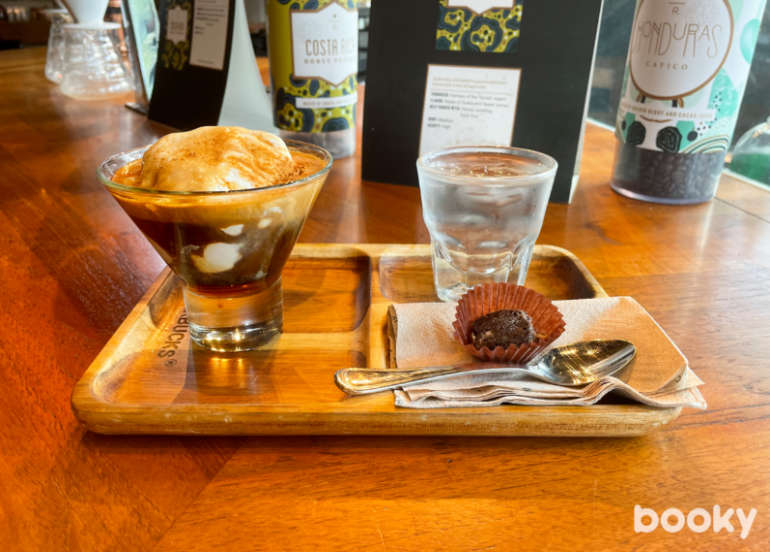 Starbucks Coffee 32nd Street cor. 7th Street
There are many reasons to love the Starbucks branch at 32nd Street of BGC. First of all, it's open 24 Hours, allowing you to get your favorites every time, any time. It also has a Drive Thru for when you're on the go and free parking if you intend to get cozy inside. Lastly, the branch has two spacious floors, both of which have a lot of tables!
Location Pin: 32nd Street, cor. 7th Street, Bonifacio Global City
Store hours: 24 hours open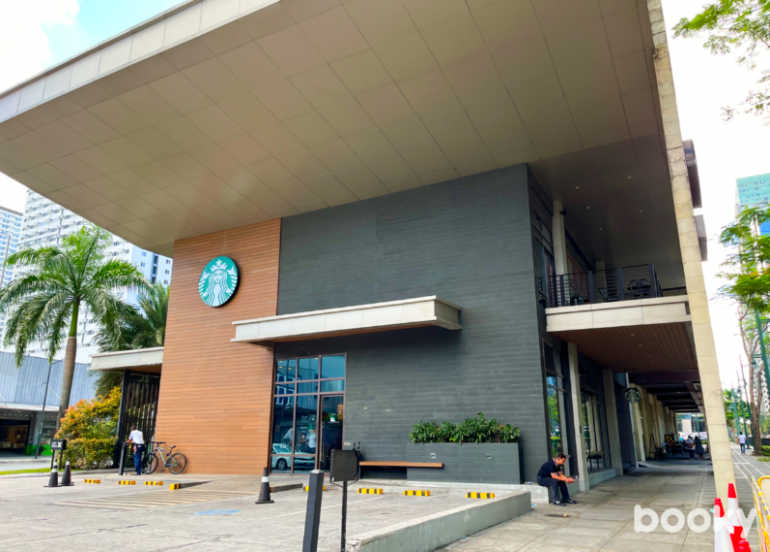 Photo from Joyce Tseng | Booky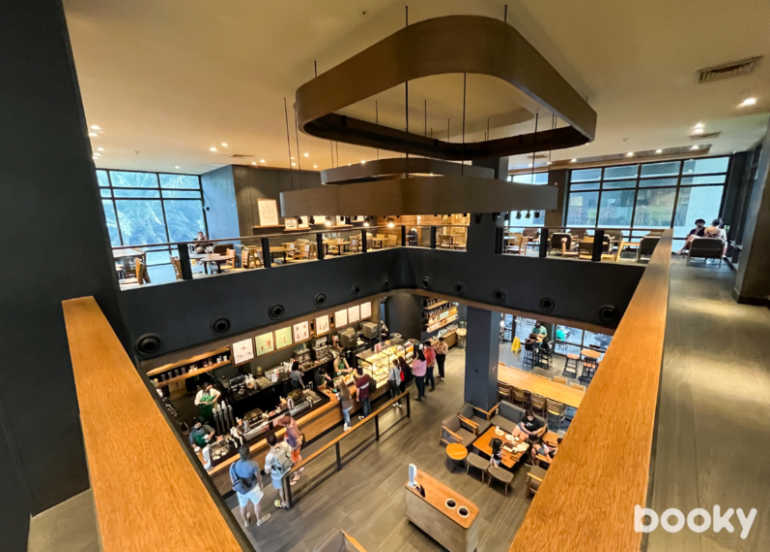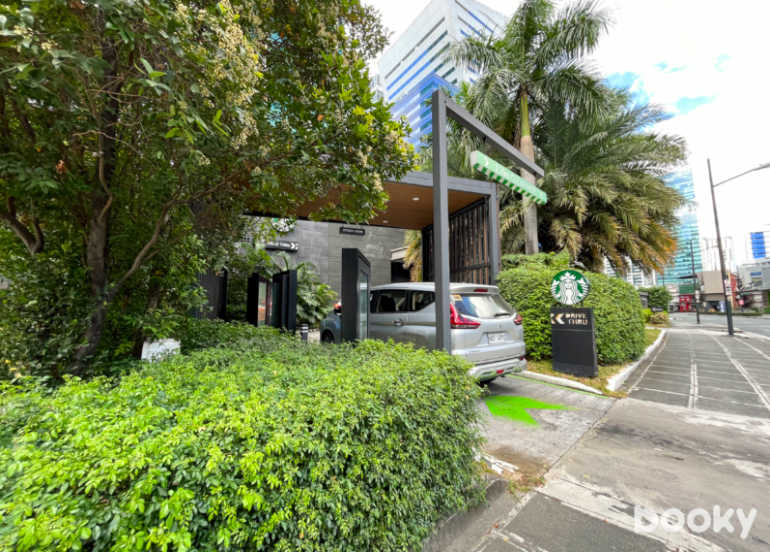 Starbucks Reserve at Estancia Mall
Starbucks Reserve at Estancia Mall has one of the most unique and gorgeous interiors, giving the cafe a classy, stylish edge over the others. For those who like their cafes a little on the dim side, this branch is for you! Don't forget to unwind with their Shakerato or Float!
Location Pin: Estancia, Ortigas Pasig
Store Hours: 10AM - 9PM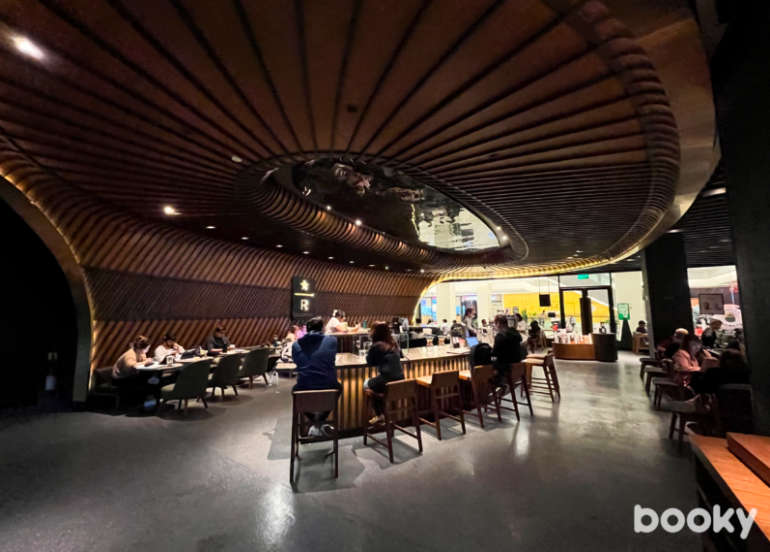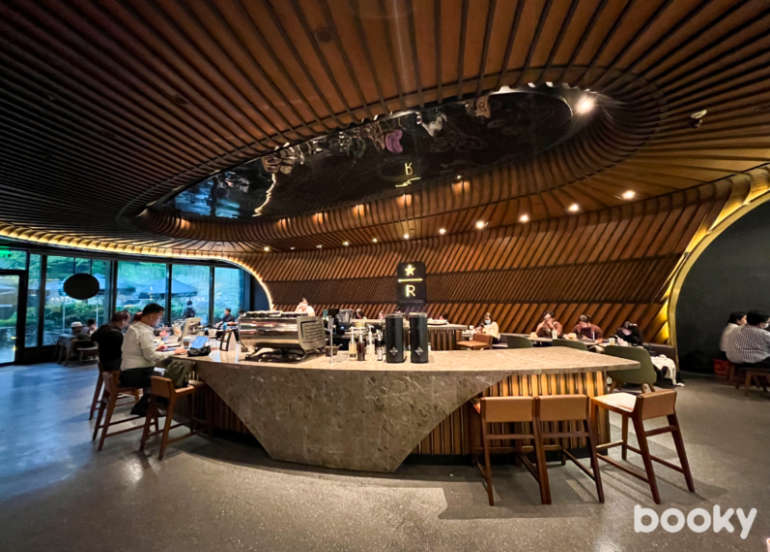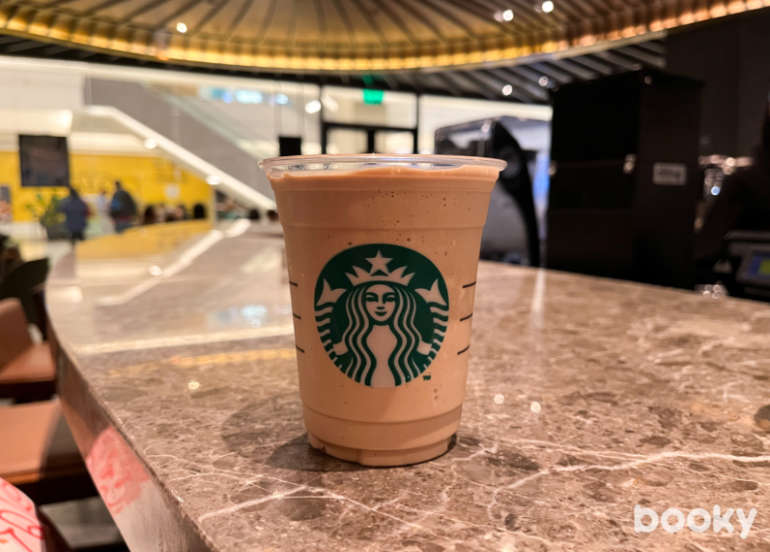 Follow Booky on Twitter (@bookymanila) and Instagram (@bookyapp) to stay on top of foodie news! If you're not already enjoying the offline convenience of Booky, you can download the app for FREE on iPhone or Android. Discover over 1000 of the top restaurants in Metro Manila and just watch as your foodiverse explodes!