Auntie Anne's? Why not, Chocnut!
Out of all the nostalgic treats from our childhood, ChocNut is surely one of those top-tier sweets! These thumb-sized delights bursting with choco-peanut deliciousness were a simple joy that we constantly crave until now.
Also Read: The Coffee Academics Will Soon Be Brewing in Quezon City!
Good news is, we can now enjoy Chocnut along with Auntie Anne's signature pretzels! Introducing the new Chocnut Pretzel Twist! Imagine that soft and chewy pretzel oozing with nutty and chocolate-y flavor–nom nom!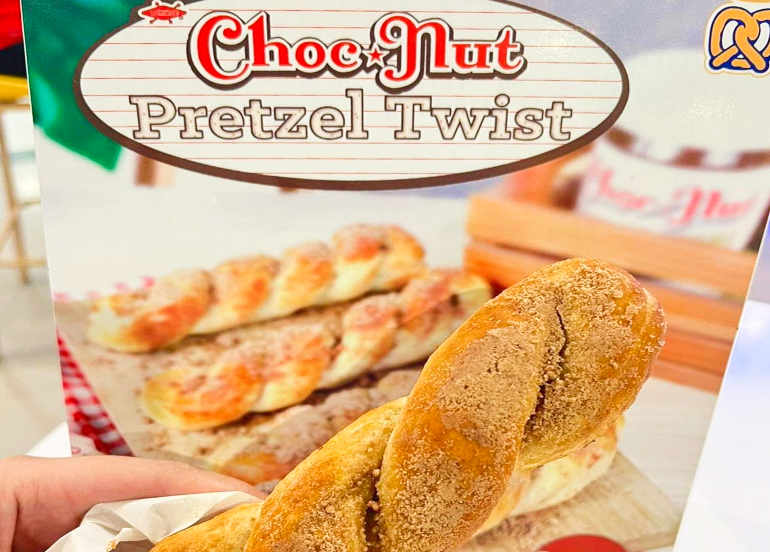 Grab Auntie Anne's new Chocnut Pretzel Twist when you dine-in, take-out, and order for delivery in all Auntie Anne's branches nationwide. Chocnut Pretzel Twist starts at P100 for ala carte, so order now!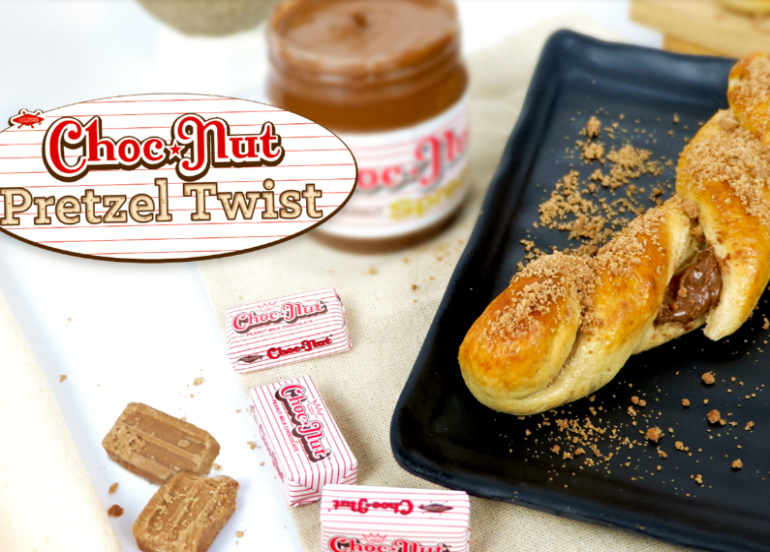 View menu
View website
View their delivery website (powered by Booky)
View their Facebook page
View their Instagram account
View all branches
Haven't Tried Auntie Anne's Ube Cheese Bites? Check This Out!
The ube-cheese combination is here to stay and we're not complaining! Whether in the form of pandesal or Auntie Anne's famous pretzels, this classic Pinoy favorite dessert flavor is easily one of the best inventions to date.
Just when we thought that Auntie Anne's Ube Cheese Bites were gone too soon, they just announced its comeback! And while we still can remember the taste of those crunchy and cheesy-topped ube-filled bites, we can't get enough of it!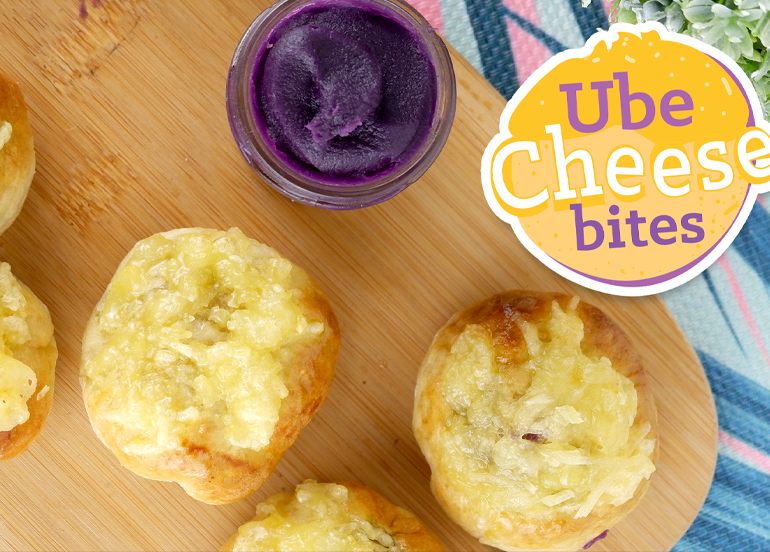 Luckily, you can now get a hold of this crowd-favorite dessert. So be sure to order directly from Auntie Anne's! You know one box isn't enough! So, what are you waiting for? Order a box or four now!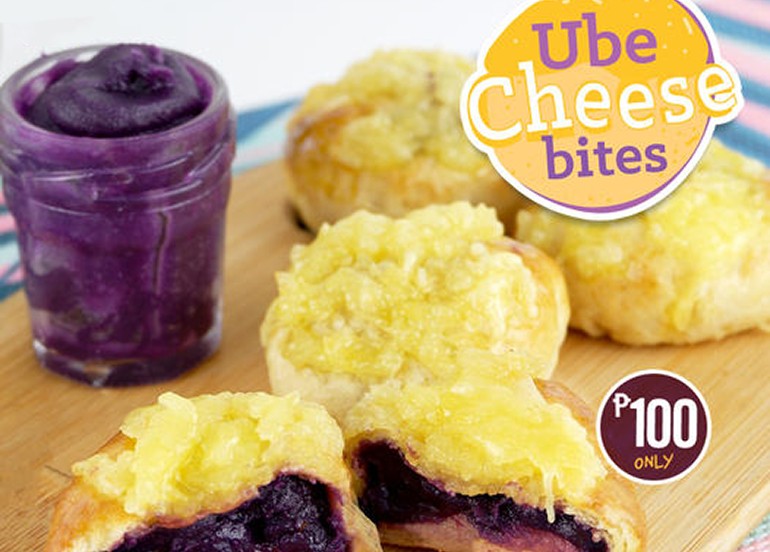 We know you loved using the Booky app for discovering the newest places in your city. Given these extraordinary times, we want to continue being helpful so check out our updated food delivery guide, where to shop for groceries online, and more.