Make-your-own-tempura set = GENIUS.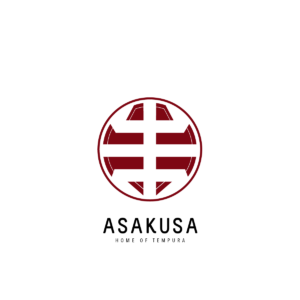 Who would have known that a trip to Japan would lead them to fulfilling a lifelong dream project?
Chef Jacob Bautista, his wife and local fashion designer Celline Bautista, together with their long-time friend Rolf Madrid are the trio behind this tempura house. Rolf, who was then based in Japan, took Jacob and Celline to Asakusa, and they ended up in a mom-and-pop shop owned by a Japanese couple that served them tempura so good they knew they had to bring it to Manila. The owners happily obliged.
Book now and get up to P300 off!
Celline says they didn't have the time to learn the old couple's traditional way of cooking tempura so they searched for and found the machine that could.
As their name suggests, Asakusa: House of Tempura serves Japanese cuisine specializing in all kinds of tempura–Black Tiger Prawn, Large Prawn, Jumbo Prawn, Scallop, Fish, Squid and various vegetables. There are 5 Tempura Sets to choose from:
Geisha Set. Shiitake mushroom, squash, eggplant, sweet potato, French beans
Seafood Catch. Black tiger prawn, fish, squid, kani
Samurai Set. Black tiger prawn, fish, squid, eggplant, squash, French beans
Shogun Set. Black tiger prawn in 3's or 5's
Emperor Set. 2pcs. Black tiger prawns, scallop, shiitake mushroom kani, fish, zucchini, French beans
All sets come with plain rice and a choice of either regular or Asakusa tempura sauce. TIP: Upgrade to Fried Rice (+P38), Cold Soba/Udon (+P48) or Hot Soba Udon (+P58) for a minimal price.
If you're feeling a bit more adventurous with the items included in your set, then you may opt for their unique make-your-own-tempura sets. It's the first of its kind. Guests can freely choose the tempura they want by piece, the sides and even the sauce.
Although Asakusa specializes in tempura, it also offers non-tempura dishes such as salads, chahan mushi, soup, tofu steak, gyudon and more, because "Filipinos love to have a little bit of everything", Celline shares. Here are some of their bestsellers:
Gyoza
Their perfectly fried gyoza comes in Steam Fry or Deep Fried (6pcs.)
Spicy Salmon Maki
The maki that has all the right levels of spicy, creamy and crunchy. Foodies say it is a burst of beautiful flavors in one bite.
Salmon Salad
Fresh salmon cubes, tomatoes and greens, served with crunchy tempura flakes. There's regular and then there's spicy version for people who like a bit of a kick.
Chicken Karaage Teriyaki
While not exactly surprising, Asakusa goes for the deep fried chicken karaage brushed with sweet teriyaki coating over the classic chicken teriyaki to include in their menu.
Salmon Teriyaki-don
What makes a perfect donburi–sweet teriyaki glazed salmon delicately laid on Japanese rice, topped with crunchy tempura flakes, nori and ginger that blends perfectly together.
Japanese Beef Saikoro Steak
Cubed Japanese beef in Asakusa's special sauce; melts in your mouth in every bite. For rice lovers, this is the dish to pair it with. P.S. One order may not be enough.
5 Star Shogun Set
5 pcs. of premium Black Tiger prawns that are perfectly golden fried and crunchy up to the tail. Foodies continue to rave about how this deep fried dish is not at all greasy.
Cap your meal off with any or both of this well-loved Japanese desserts, matcha and coffee jelly.
Green Tea Ice Cream with Valrhona Chocolate Brownies
Asakusa: Home of Tempura is one of our newest Booky Prime partners, and one of the most popular restaurants at The Grove Retail Row. That said, book a table via Booky to skip the queue and get exclusive perks like secured seats, a 500-peso discount and a free dessert!
If you still haven't, sign up to Prime now and your first 3 bookings are on us!
Book now and get up P100 off!
View their Instagram account
Grove Retail Row, The Grove by Rockwell, near Ortigas Ave, C5, Ugong,Pasig