Watch out, Baguio!
There's no question that Antipolo City is often overlooked—deemed too far from Metro Manila, but not too far as to be considered an out-of-town destination for weekend getaways. Though underrated, Antipolo City overflows with rich culture, charm, and tranquility that at times, the city lacks.
If you're in the midst of planning a trip outside of the Metro, we've listed down hidden cafés, cultural hotspots, scenic views (and more) that await you on your next visit to Antipolo.
Day One:
Make your way underground to find Burrow Café, a hidden gem tucked into the lush greenery of Rizal and distanced away from the hectic world of the city proper. This quaint café serves elevated recipes such as the Crunchy Suman ala Mode, Black Pancit, and Bacon Jam French Toast that are a feast for the senses. However, you'll need to book ahead as they go by reservations only!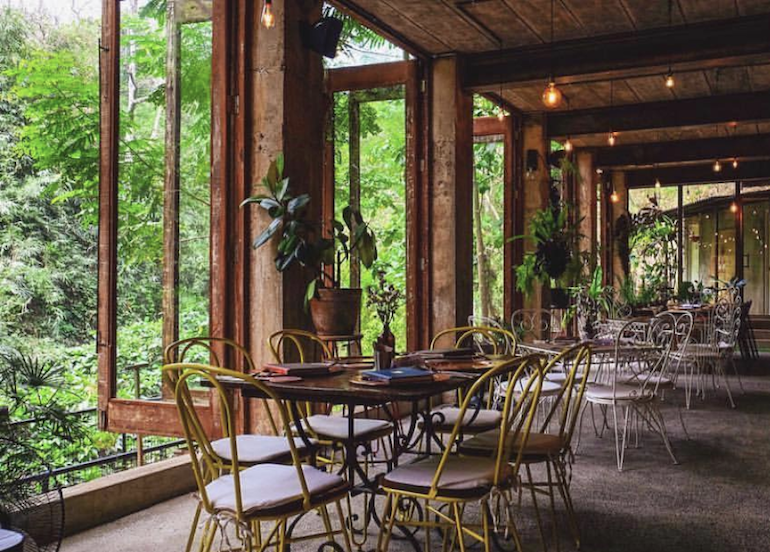 Incidentally, Burrow Café is an extension of the Antipolo Beehouse, a creative space made by Vitty and Marie Gutierrez to show the former's craftsmanship. A usual venue for prenups and wedding shoots, it's safe to say that this rustic enclave holds its own with picturesque spots, too. If you're planning something special, be sure to reserve their venue ahead.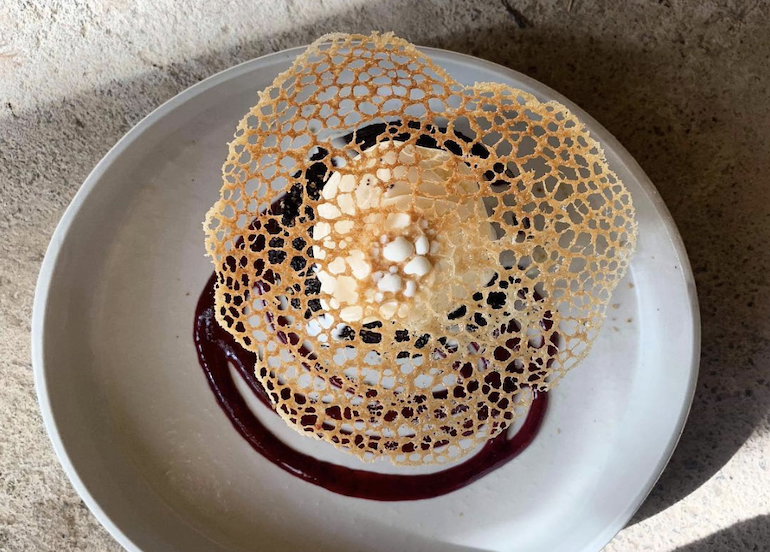 Reservations are accepted
View menu
Visit their website
View their Facebook page
View their Instagram account
113 Beverly Hills Dr, Beverly Hills Subd, Taytay, Rizal
(0917) 622-9795
Pintô Art Museum is an essential exhibition space for art enthusiasts in Metro Manila. Featuring contemporary art pieces from local artists, any wanderer would find this enclave of eccentric paintings and installations a sanctuary. Not only is Pintô Art Museum adorned with art, but it's surrounded by lush greenery and Santorini-themed architecture ideal for any photograph.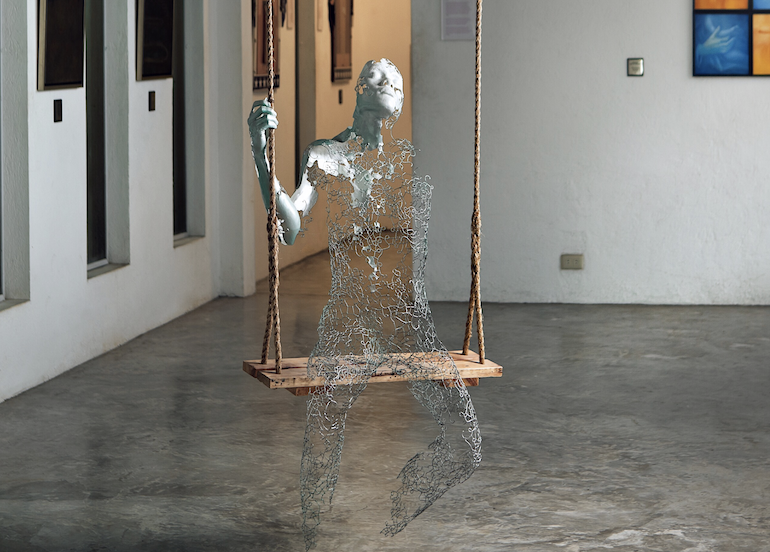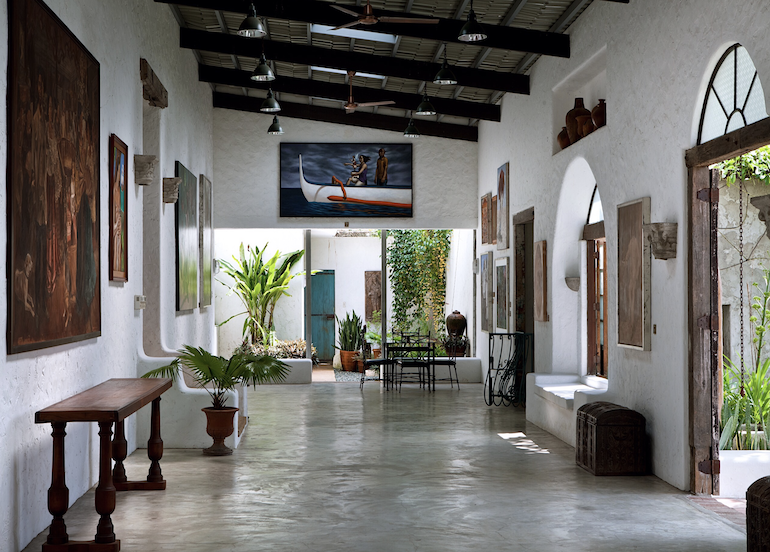 Check them out here
View their Facebook page
1 Sierra Madre Street Grand Heights Subdivision, San RoqueAntipolo, Rizal
(02) 8697-1015
After perusing Pintô's exquisite galleries, grab a bite to eat at the Pintô Cafe. Conveniently located inside the Pinto museum, this casual café gives classic Filipino fare a modern take with dishes like the Vigan Pizza and Dagupan Lumpiang Shanghai. Pinto Café's doors are always open letting in that equatorial breeze and welcoming everyone to bask in their food dashed with Filipino flair.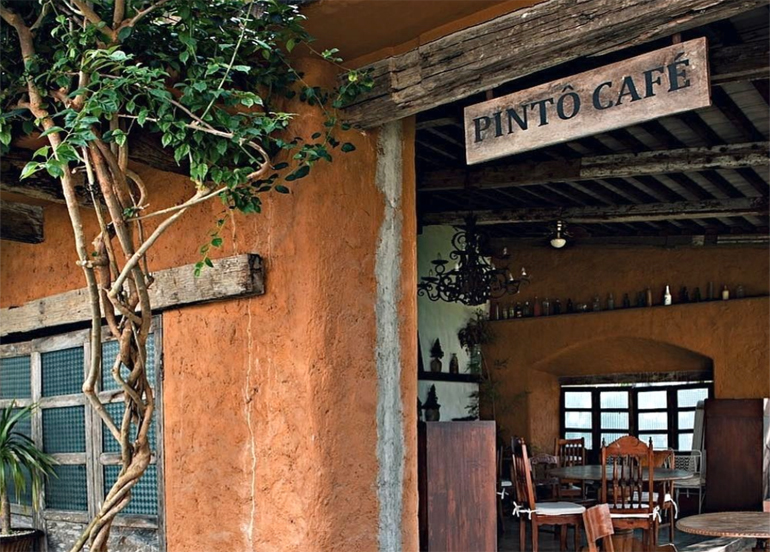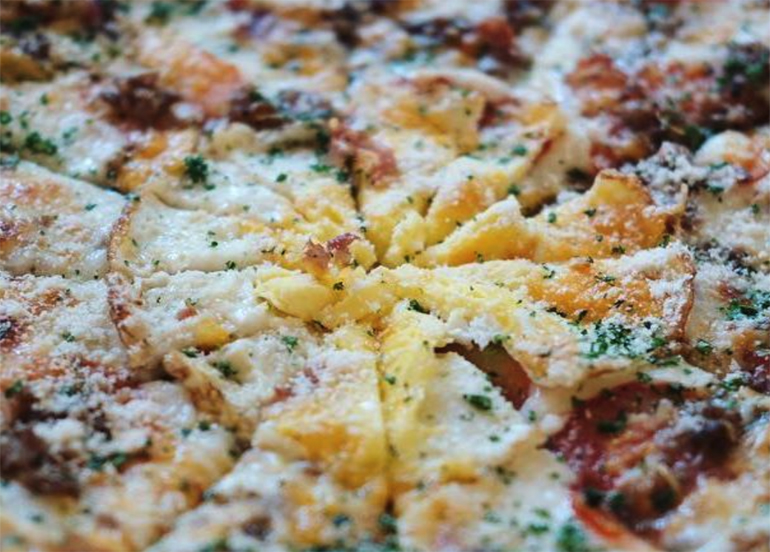 No reservations accepted
Pinto Cafe menu
View their Facebook page
View their Instagram account
Pinto Art Museum, 1 Sierra Madre Street, Grand Heights Subdvision, San Roque, Antipolo
(02) 8633-0329
Luljetta's Hanging Gardens and Spa is the first and only hanging garden and spa in the Philippines. Watch the sunset as you take a relaxing swim by the commanding view of Laguna De Bay and Metro Manila. Guests can enjoy their lap pool, steam bath, jacuzzi, theater room, and even the strangely satisfying pond of doctor fish that enjoy nibbling on dead skin.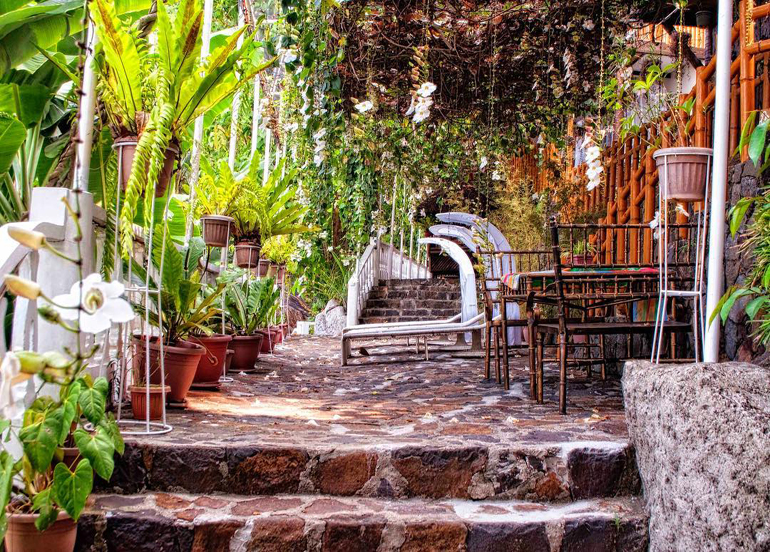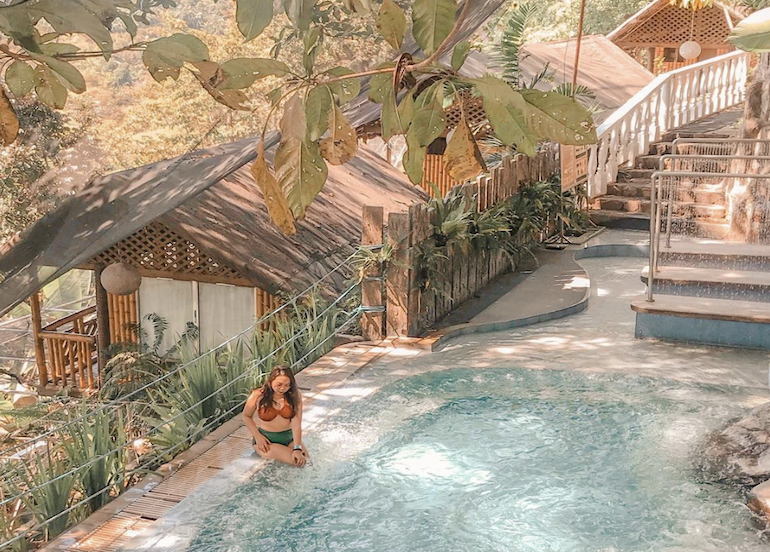 Reservations are required
View menu
View their Facebook page
View their Instagram account
Sitio Loreland, Loreland Farm Resort, San Roque, Antipolo
(02) 8570-2532; (0977) 162-6569
To cap the day off, Tahanan Bistro boasts a breathtaking view overlooking an expansive garden, forestry, and a view of Laguna de Bay. A casual fine dining restaurant located on the hills of Antipolo, diners are served organic and locally-sourced Filipino dishes through three intricately crafted set menus. They close at 10 PM, which gives you enough time to relax and recap the day with company. Just make sure to reserve 3 days ahead!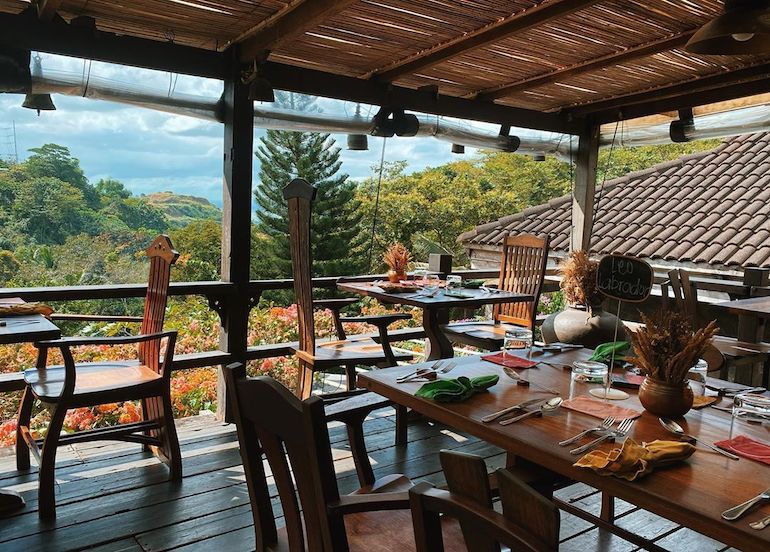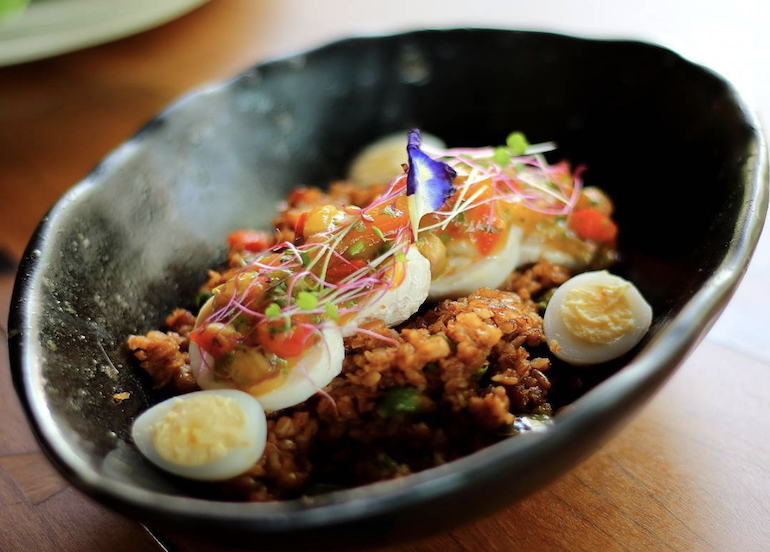 By reservation only
Tahanan Bistro menu
View their Facebook page
View their Instagram account
22 Loresville Drive Lores Farm Subdivision, San Roque, Antipolo
(0925) 880-1487
If your body feels energized and rejuvenated from the Pintô museum stroll and Luljetta's relaxing gardens, then we think you're ready to spend Day Two in Antipolo with a forest adventure.
Day Two:
Start your day off with a forest adventure—cross Cloud 9's Hanging Bridge for a thrilling (or nerve-racking) morning activity. As you go beyond the hanging bridge, you'll find yourself at Cloud 9's viewing deck where you can enjoy a mesmerizing 360-view of Antipolo City. If you're one for thrill and adventure, keep an eye out for Cloud 9's Zip Line!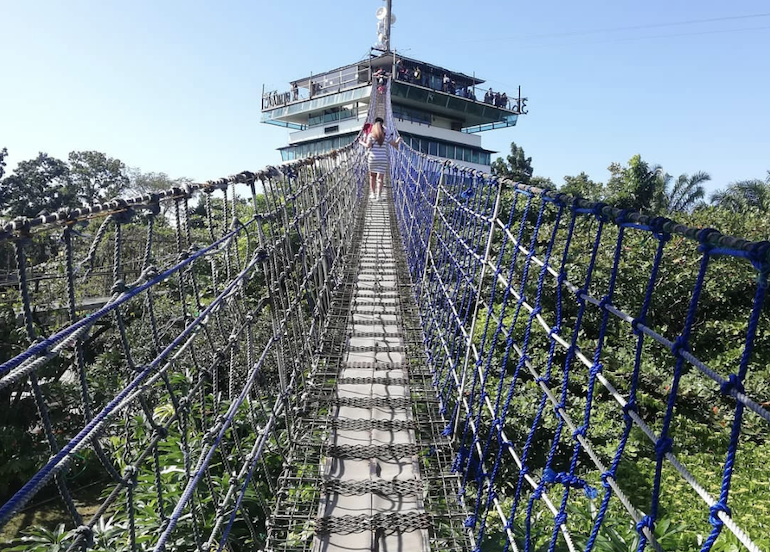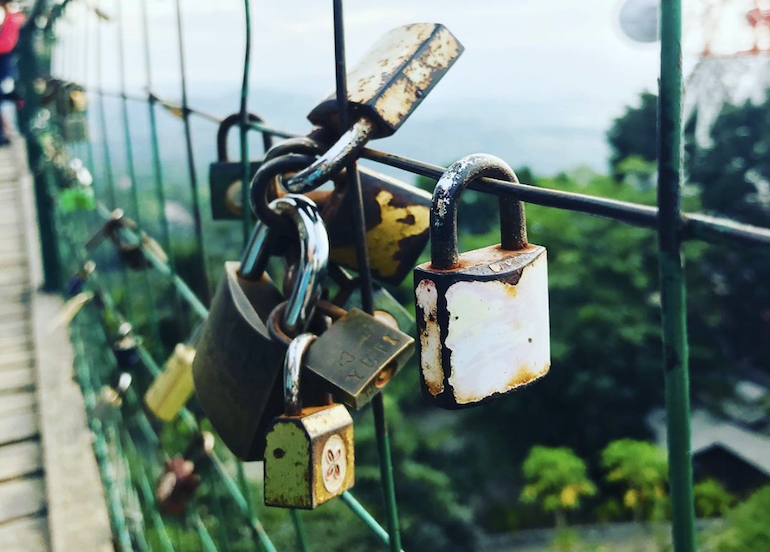 Check them out here
View their Instagram account
Brgy. Sta. Cruz, Sumulong Highway, Antipolo City
(0917) 800-4324
Since 1997, Crescent Moon Café in Rizal has drawn diners from all corners of the Metro thanks to its colorful, open-air structure and Southeast Asian- inspired specialties. The kitchen creates a menu based on what is fresh and available for the day and a sumptuous buffet is available on weekends, from 11:30 AM to 2:00 PM.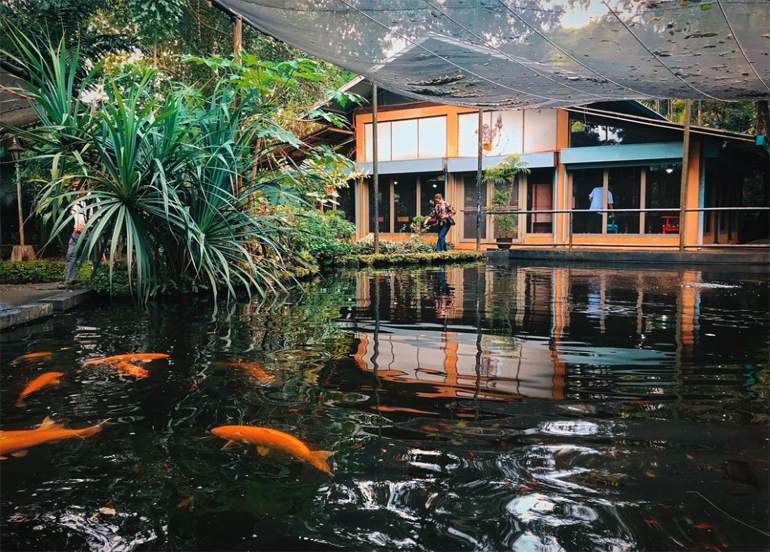 The Crescent Moon Café also houses the store for Lanelle Abueva-Fernando's stoneware ceramics where each piece is handmade in the studio. Many of her pieces are for sale (including bargain pieces that are sold at ₱200 per kilo). For a therapeutic afternoon, Crescent Moon Café holds pottery workshops that you can try your hand at in their compound. Though, you'll have to check their website for schedules first!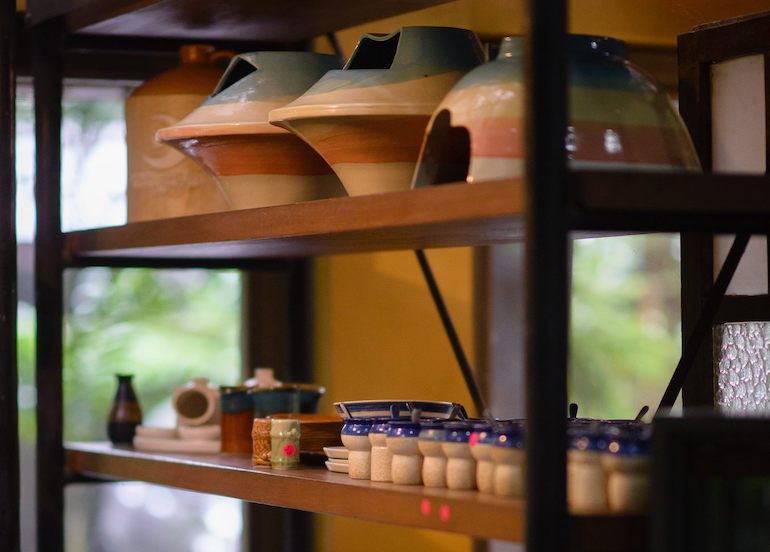 By reservations only
Crescent Moon Cafe menu
View their website
View their Facebook page
View their Instagram account
Sapang Buho Road, Bgy. Dalig, Antipolo, Rizal
(02) 8234-5724; (0917) 523-2356
Not the right timing? If you didn't catch Crescent Moon Café's pottery workshop or up for something else, try checking out some of Antipolo's pilgrimage spots:
Venture inside the Mystical Cave and it's said that you'll find rock formations that resemble religious figures and biblical events. Seen as a religious site, many visitors have said that the water dripping from the stalactites and stalagmites possess healing powers.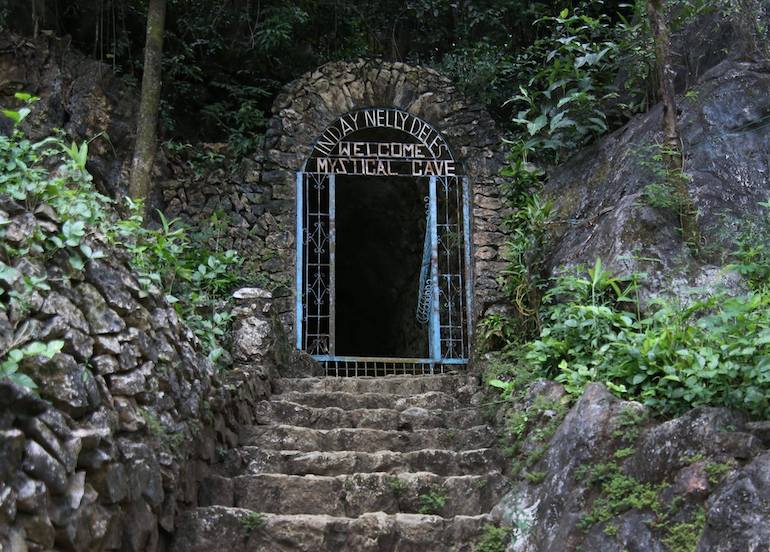 The cave has also been the backdrop to many teleseryes and movies such as Encantadia, Dyesebel, Marina, and Pedro Penduko. We suggest going along with the cave's tour guides as we don't want you to get lost!
Check them out here
25 Masinag Marcos Highway, Antipolo, 1870 Rizal
(0935) 743-7010
For a gorgeous view of the city, check out the fine-dining hidden gem, Vieux Chalet Swiss Restaurant. Since 1984, Vieux Chalet has upheld the tradition of marrying fine Swiss Cuisine with Filipino hospitality.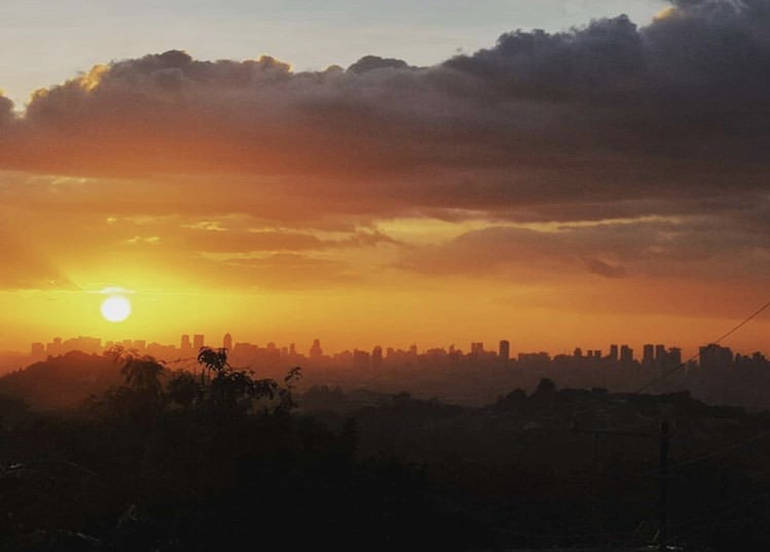 Enjoy raclette and fondue while gazing at the city landscape from their intimate, alfresco dining area. They serve the best of what Switzerland has to offer from steaks and sausages to pizzas and pastas. If you're interested in a little nightcap, you have the option of ordering a wine pairing when you get their Cheese Fondue. It's the perfect ending to day two of your Antipolo sojourn.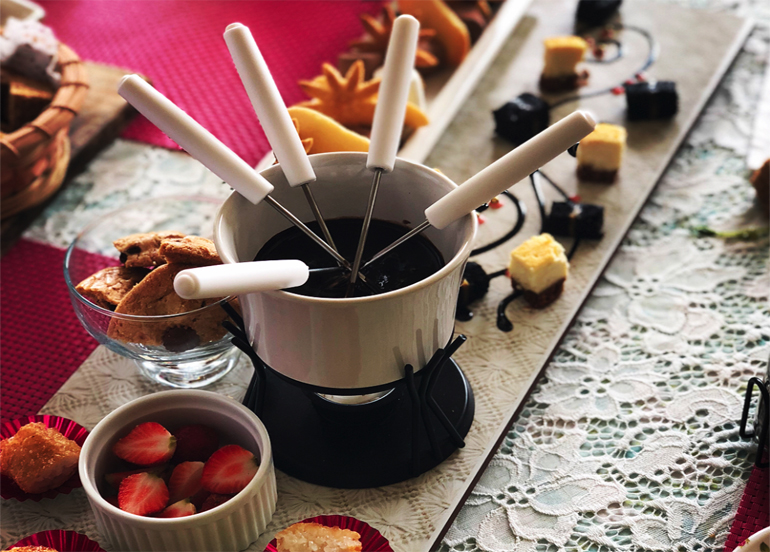 No reservations accepted
View menu
View their Facebook page
View their Instagram account
456 Taktak Road, Sitio Sampaguita, Antipolo
(02) 8697-0396; (0928) 288-8584
Day Three:
PACEM Eco Park is open from 8:30 am to 3 pm, which means it's best to get a head start for an early morning stroll. Located on the verdant grounds of Assumption Antipolo, the eco-park aims to raise concern for the environment amongst students, teachers, and individuals outside of the school.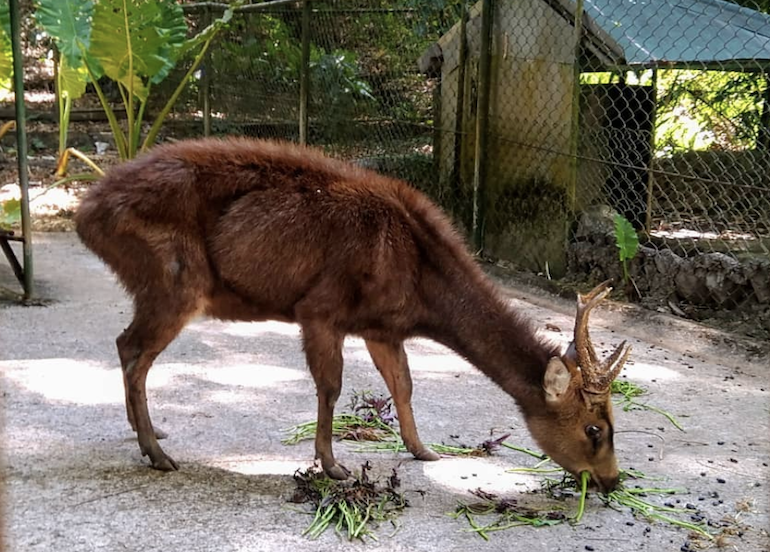 The PACEM Eco Park's highlights include its mini-forest, wildlife and butterfly sanctuary, aviary, and fish pond. The best parts about PACEM Eco Park are the butterflies freely fluttering around the garden as well as the curated museum that displays different kinds of butterflies from all over the world. The entrance fee costs only ₱85 for a tranquil morning spent surrounded by flora and fauna.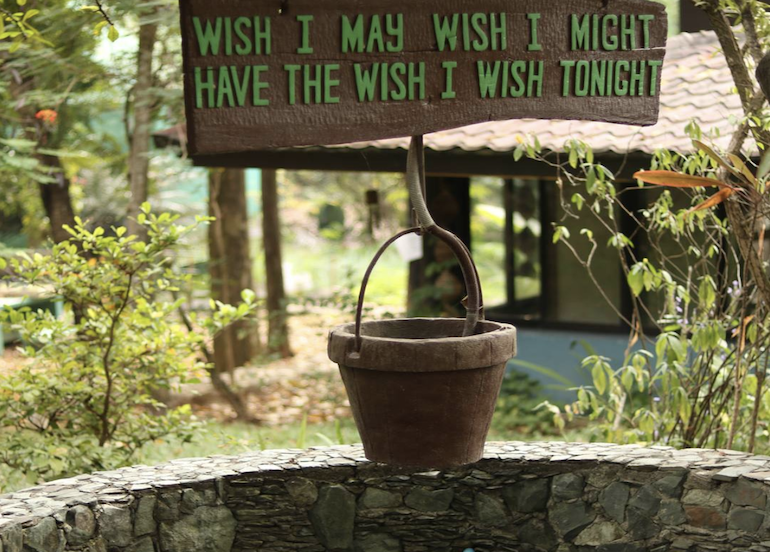 Check them out here
Center for Peace and Ecology Assumption Antipolo Sumulong Highway, Antipolo City
(02) 8696-3274
If you're looking to visit one of Antipolo City's famous landmarks, Hinulugang Taktak should be in your itinerary. One of the most accessible waterfalls from Metro Manila, Hinulugang Taktak is surrounded by a national park full of flora and fauna. Plus, you don't need to hike to get there!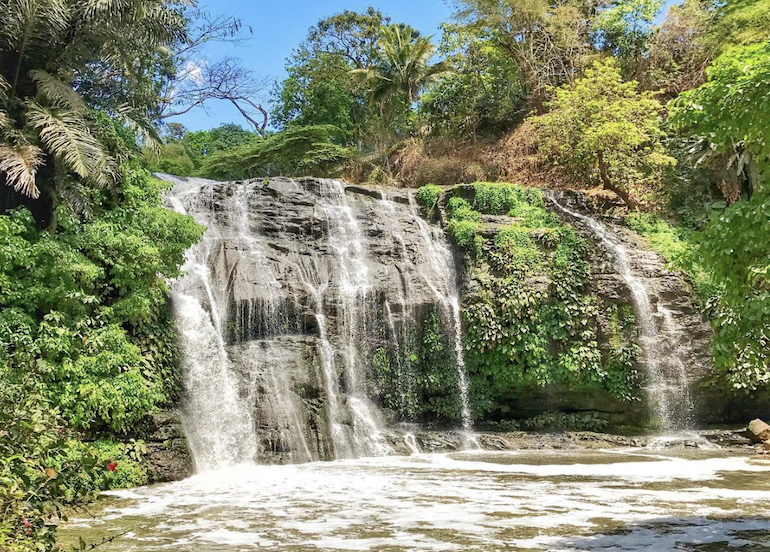 Check them out here
Taktak Rd, Antipolo, 1870 Rizal
(0930) 409-2723
If you have a little time to spare or perhaps, you're feeling a little adventurous for exotic food, then the additional 2 KM to Angono will complete your trip. Here's what's in store:
Balaw Balaw is Filipino restaurant-cum-gallery by the late artist, Perdigon N. Vocalan, and his wife Luzvimin. It has become a popular tourist attraction in Angono thanks to its exotic offerings. If you're not quite ready to fill your guts with things like coconut worms and tree ants, you can always order the crowd-pleasing Minaluto platter!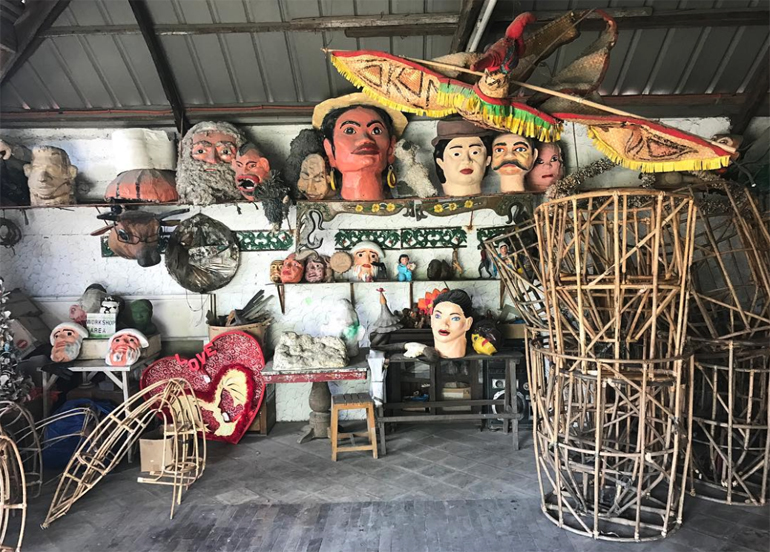 Reservations are accepted
Balaw Balaw menu
View their website
View them on Facebook page
16 Doña Justa Subd. Phase I, Manila East Highway, Angono, Rizal
(02) 8651-0110; (0923) 714-4209
Church Visits
Located in the upper part of Antipolo, Boso Boso Church is considered off the beaten path. However, its rich history, verdant surroundings, and beautiful interiors are definitely worth the drive up.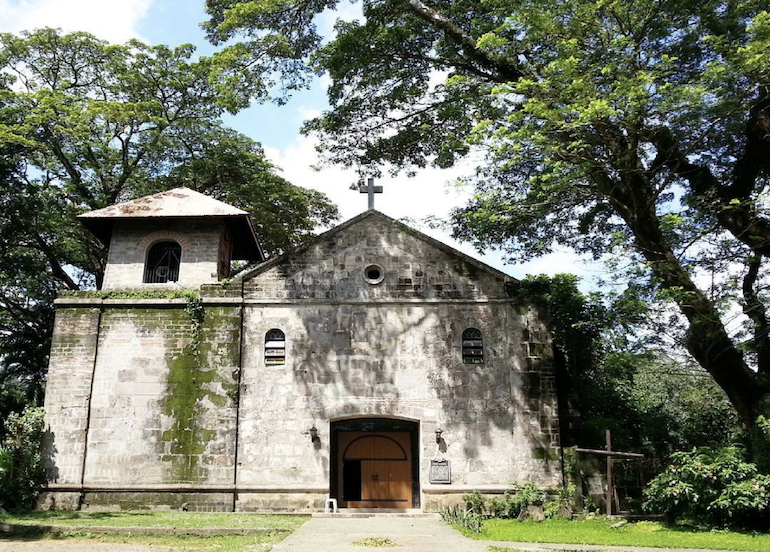 Closer to the city, you can also check out the well-known Antipolo Cathedral (Our Lady of Peace and Good Voyage Shrine) known to be a popular destination for travelers and owners of new cars who want to be blessed with safe voyages from then on.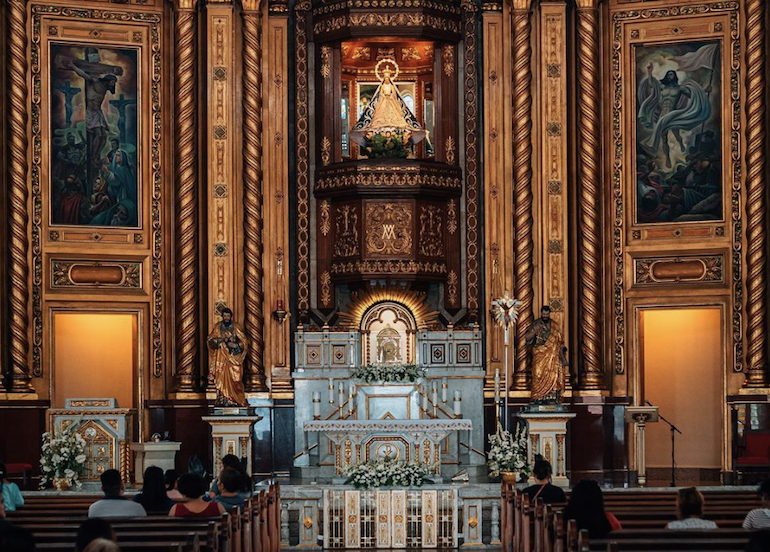 Boso Boso address: Nuestra Señora de la Annunciata Parish Church, Antipolo, Lalawigan ng Rizal
Antipolo Church address: Dela Paz St, Antipolo, 1870 Rizal
A trip to Victory Pasalubong Center is a non-negotiable before returning to Metro Manila. Whether or not you're taking a bus back home, there's no harm in bringing home some of Antipolo's popular delicacies for your family and friends—make sure to grab some kasuy, suman, latik, and more!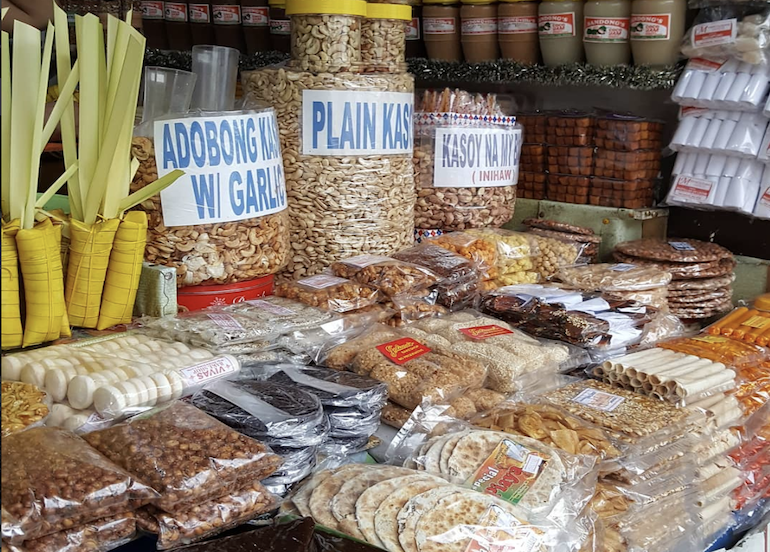 Check them out here
Dela Paz St, Antipolo, 1870 Rizal
If you're not rushing to get home, Yellow Lantern is your best bet for breathtaking views. The gastropub serves a mix of Asian and continental comfort food. Must-tries include their Nachos, Baby Back Ribs, Emcaro Pizza, and Pinoy Paella. Head to the top floor of the restaurant for some music, drinks, beer pong, and one last good-bye to the city's commanding outlook before you leave Antipolo.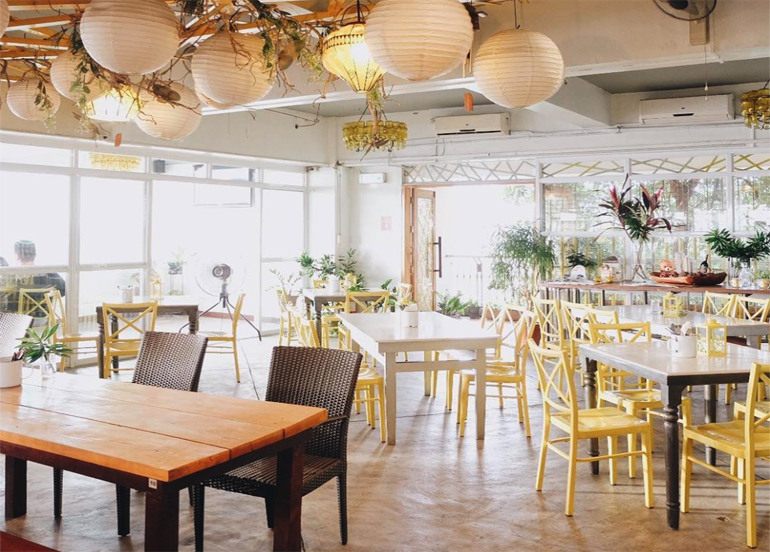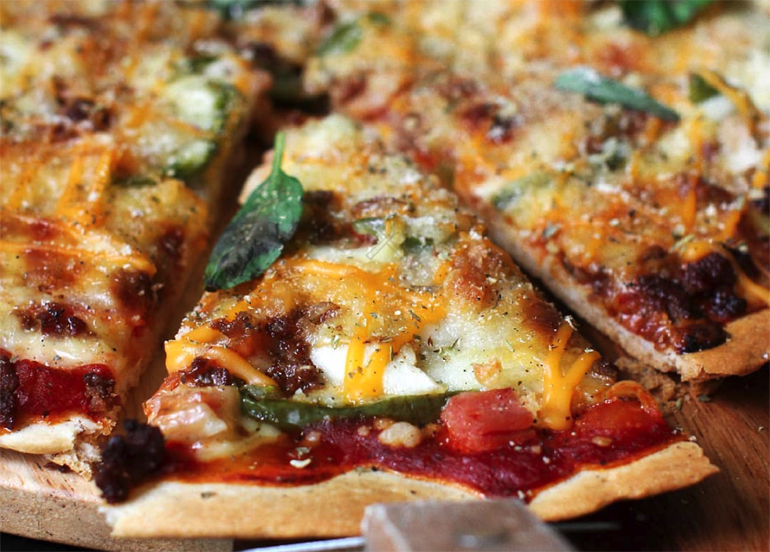 Reservations are accepted
Yellow Lantern Cafe menu
View their Facebook page
View their Instagram account
G/F Comodaville Penthouse, Brgy. Mambugan, Antipolo, Rizal
(02) 8631-5648
We hope you have a great visit (and safe travels) to Antipolo City! Share your own Antipolo itinerary with us in the comments section below! Be sure to tag us on Twitter (@bookymanila) or Instagram (@bookyapp) so we can join you on your next adventure.
Discover the best places and get exclusive member offers when download the Booky app! Food trips don't ever have to end when you can save up to ₱500 of your bill, claim dessert freebies, and get monthly Buy One Get One offers with Booky.