What's poppin'?
Alt Scoops since its conception in 2021, has become one of the premium options for non-dairy ice cream that doesn't compromise on quality or taste.
Also Read: The Inside Scoop: 18 Places to Get Dairy-Free Ice Cream in Metro Manila
They have been long known for their low-calorie pints that are specially made with oat milk—giving it that rich and creamy flavor and texture like regular ice cream.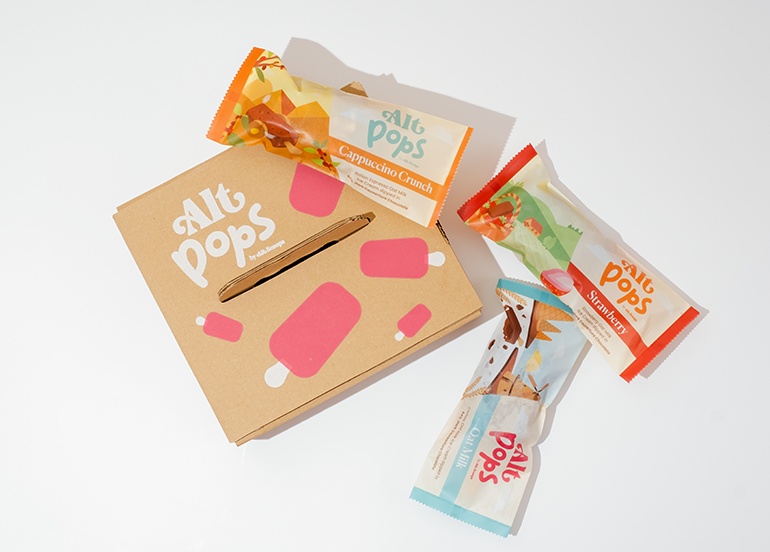 Soon after their release of multiple flavor concoctions, with even sugar-free options to try, they now have come out with three equally decadent ice cream bars of their bestselling flavors.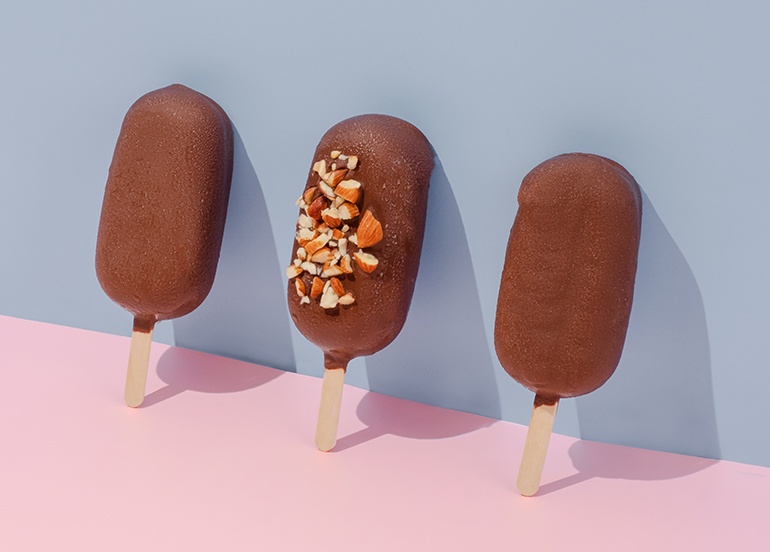 The three flavors in question are Oat Milk, Strawberry, and Cappucino Crunch. Imagine Alt Scoops's creamy, just-the-right-amount-of-sweet oat milk ice cream wrapped in a perfectly THICCC and crispy chocolate shell comprised of Auro's 64% Dark Couverture Chocolate and you get the new Alt Pops!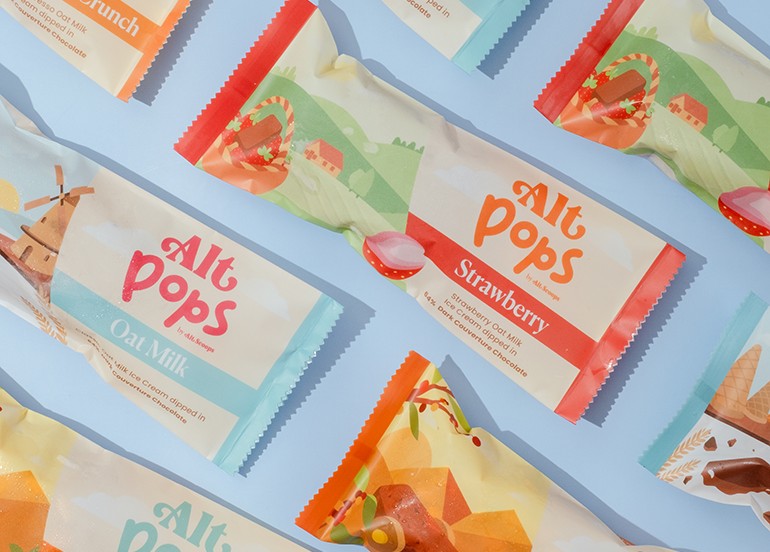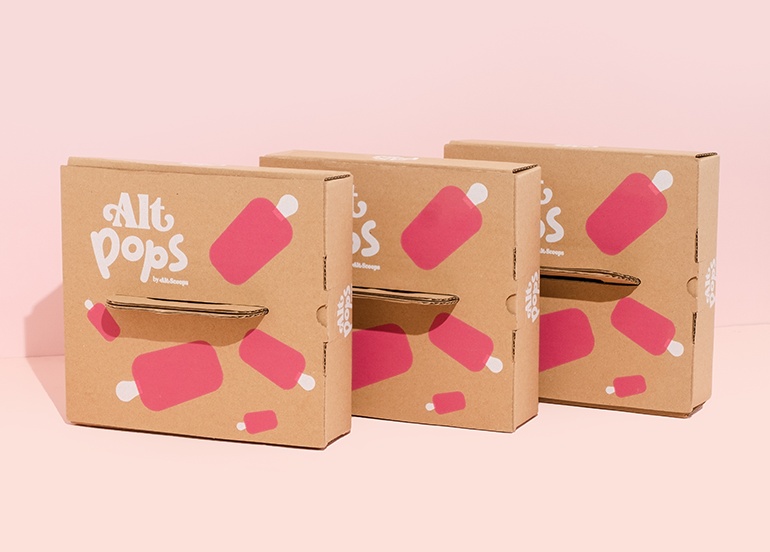 The Oat Milk is a decadent yet simple combination of oat milk dipped in Auro's award-winning couverture 64% dark chocolate for a perfectly thick and crisp outer shell. 
Just like their OG pints, the Alt Pops Strawberry is composed of freshly and locally sourced Cordillera strawberries. Each one is harvested by hand when perfectly ripe. Perfectly captured in each stick.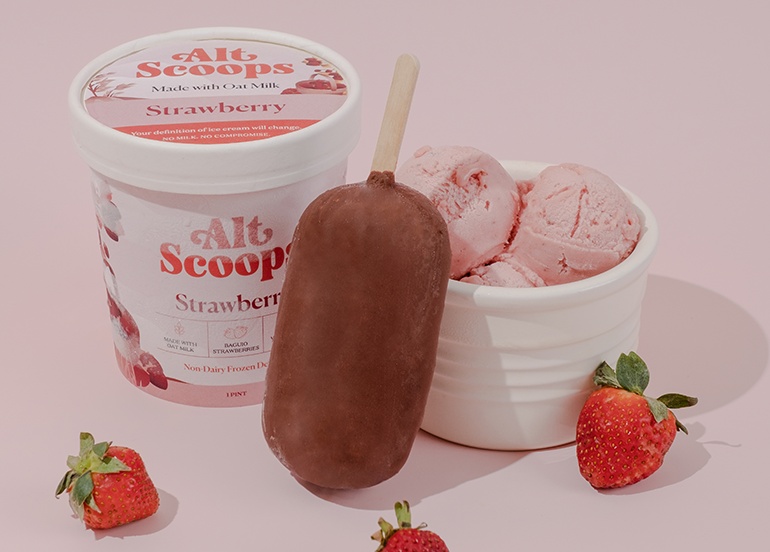 Last but not the least, The Cappucino Crunch has smooth flavors from Italian Arabica Espresso beans, but with a kick. Creamy but with a crunch of Auro's award-winning couverture 64% dark chocolate and almonds.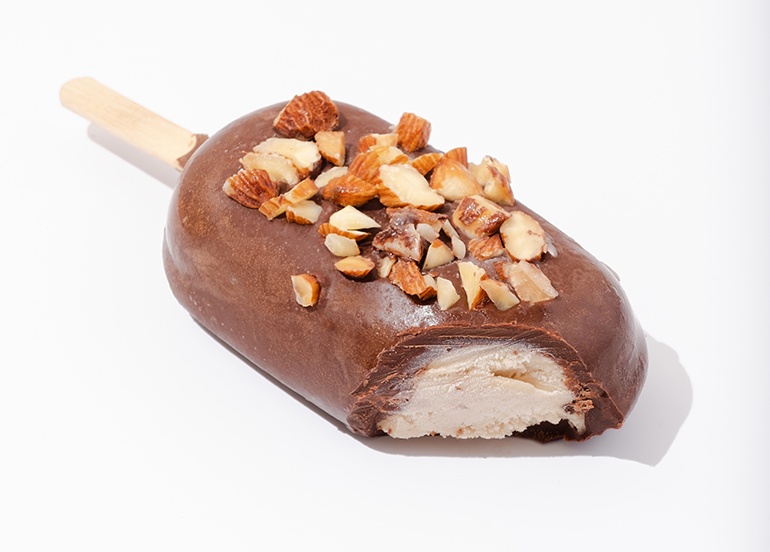 Each Alt Pops popsicle costs ₱150 and also comes in the cutest packaging. You can order directly from their website at https://www.hyggebeverageph.com/ or find them on GrabFood at selected locations.
View their website
View their Facebook page
View their Instagram account
Found what you're looking for in this article? Don't forget to add it to your 'Must-Try' list on the Booky app! Follow and tag us on Instagram @bookyapp and share your food adventures with us. Have a productive day!