Black is back!
As far as food goes, 2017 was good to us. The year saw a boom in premium meat joints, street food, and international franchises. Restaurants seemed to be competing on who could create the most instagrammable dishes, giving rise to DIY dining concepts and colorful monstrosities we called "dessert."
Update: A year in retrospect. See the food trends we predicted for 2017. Did any of them come true? CLICK HERE TO FIND OUT.
In this two-part list, we've separated the comeback kids from the new kids on the block. It's still early days so there are some trends we won't be saying goodbye to just yet. We're calling them the "Clingy Concepts." The second part features our fearless forecasts based on social media. We're calling them "Trends On the Rise." Which ones are you most excited for? Let us know in the comments below!
PART I
Clingy Concepts
1.) Eating Out of Bowls
We saw a number of concepts do away with plates in 2017 – bowls were all the rage. Poke and smoothie bowls don't seem to be going anywhere anytime soon and – if Pinterest's annual trend reports are correct – "souping" is the next healthy eating trend. Puréed soups and soup-based superfoods like bone broth and vegetable broth are going to be big this year and we are so here for it.
Poke
Related Article: 11 Places to Get Yummy Poke Bowls in Metro Manila

TRY: Poke Poke – multiple branches
East meets West at Poke Poke. The Hawaiian concept lets you to customize your own poke bowl, giving you the freedom to choose from a wide array of ingredients and toppings like salmon, unagi, steak, rice, bacon, avocado and peanuts.
Exclusive: Get Buy 1 Get 1 Crazy Kani and more at Poke Poke when you use Booky! Read more HERE.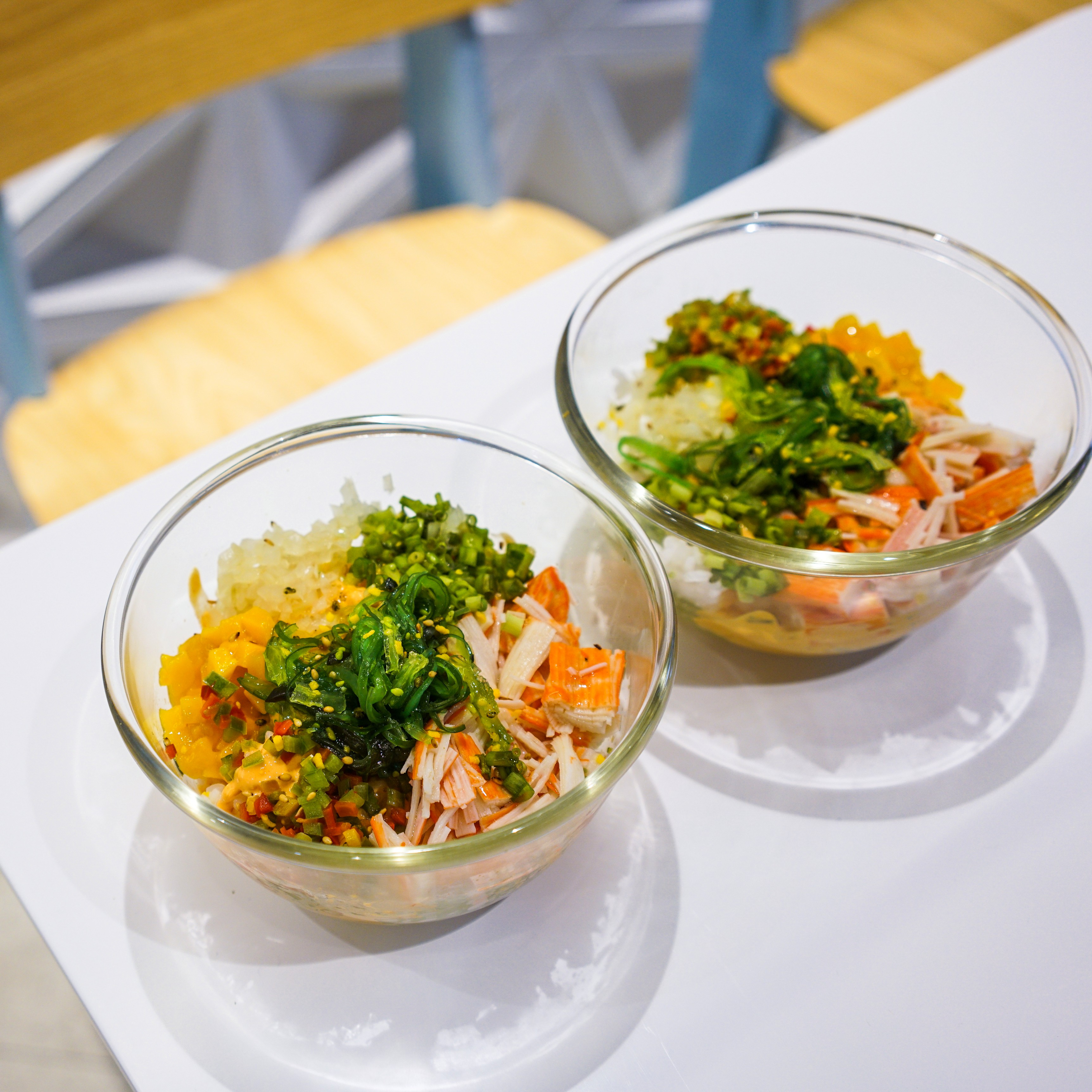 DOWNLOAD APP & CLAIM COUPON
View menu
View all branches
View their Instagram account
Smoothie Bowls
Related Article: 15 Spots for Refreshingly Guilt-Free Smoothie Bowls To Kickoff 2018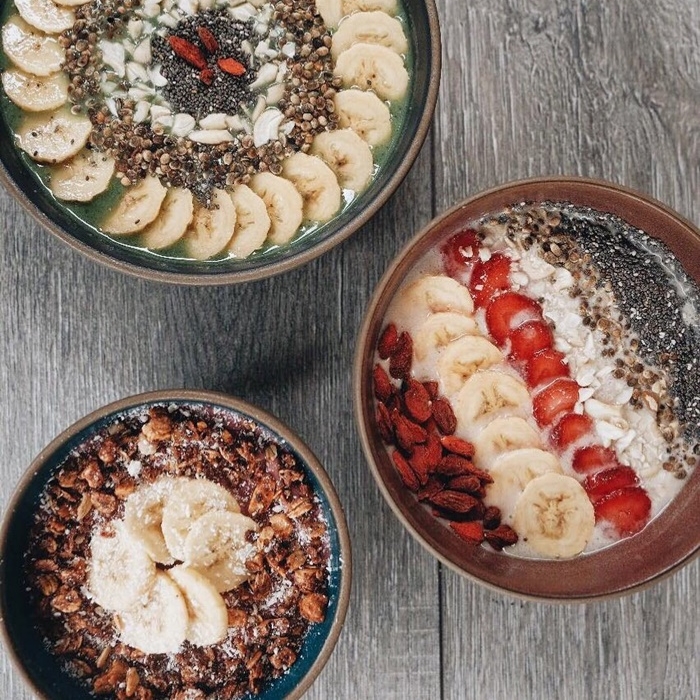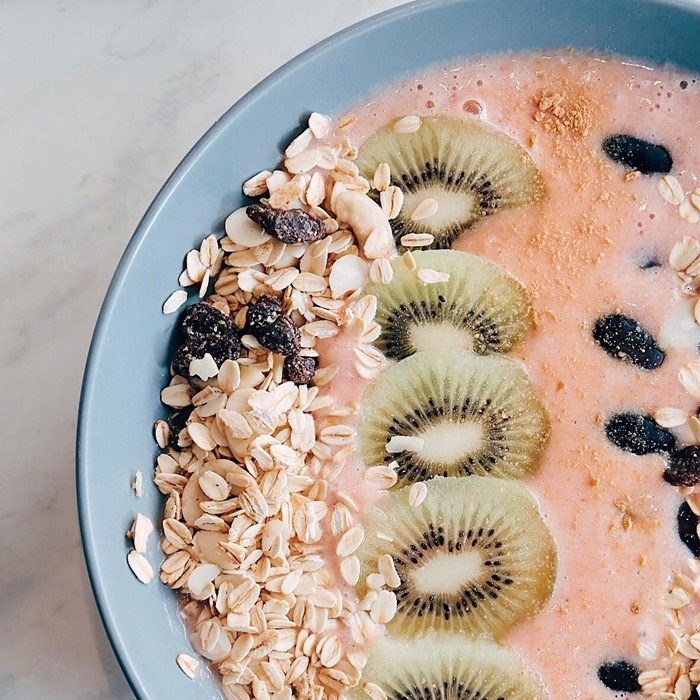 Le Jardin Cafe offers good food from scratch, using locally-sourced, fresh ingredients. Their specialty are unique healthy meals such as Chia Seed Pudding Bowl, Quinoa Breakfast Platter and their best seller, Smoothie Bowls.

View menu
View their Instagram account
G/F Bonifacio Stopover Corporate Center, 31st St cor 2nd Ave, Fort Bonifacio, Taguig
(02) 817-4458
2.) International Franchises
While Philippine cuisine made waves overseas, our home shores saw an influx of international franchises in 2017. Manila's ever-changing culinary scene doesn't seem to be showing any signs of slowing down with new and well-loved international franchises arriving in 2018.
Keep reading: Find out which International Franchises Took Manila by Storm in 2017
Kam's Roast Goose
Kam's Roast Goose (or KRG) is a casual dining restaurant in Hong Kong known for its signature roast goose and other meats. Since its first branch in Wan Chai, the restaurant has consistently been part of "Best Restaurants in HK" lists, and even bagged a Michelin Star in both 2015 and 2016. Thanks to Foodee Global Concepts, the same folks who brought in international brands like Tim Ho Wan, Todd English, llaollao, and most recently, Tsuta Ramen, we will soon be able to enjoy Kam's to-die-for roast goose dishes without flying to Hong Kong! READ MORE.
%Arabica Coffee
%Arabica is "the smallest coffee roaster chain in the world from Kyoto." Their dream is to expand to all over the world is becoming a reality – we can't wait for them to open at the new W City Center in BGC! They have over 12 varieties of coffee beans to choose from, including %Arabica beans from their own farm, which can be roasted on the spot. They also serve baguette sandwiches to go with your favorite cup of Joe! READ MORE.
3.) Ube
While 2018 had us saying goodbye to greenery and hello to ultra-violet, we won't be bidding adieu to ube anytime soon. No longer just a Christmas tradition, ube has steadily risen up the ranks of world-class cuisine as Filipino food continues to gain recognition and popularity.
Also read: 17 Ube Desserts to Fall in Love With this 2018
TRY: UCC Cafes – multiple branches

Halo-Halo Cake, UCC Cafe | Photo by @ucccafeph
DOWNLOAD APP & CLAIM COUPON
View menu
View all branches
View their Instagram account
PART II
Trends On the Rise
4.) Peruvian Cuisine
Latin American cuisine has seen a steady ascent in popularity in past years and in 2018, the spotlight is decidedly on Peru. In Metro Manila alone, there are over a dozen Peruvian restaurants – no minor feat for the relatively small country. You can stay on top of the trend simply by searching "PERUVIAN" on the Booky app.
TRY: Nikkei – multiple branches
Nikkei is the first Peruvian-Japanese Sushi Bar in Manila headed by Argentinan Chef Christian Cejas. "Nikkei" is Peruvian cuisine culturally inspired by the Japanese who started to migrate to Peru in the 19th century and is now becoming the latest food trend in Europe. Their menu offers Causas, Ceviches, and Tiraditos.
5.) Floral Flavors
Who says that flowers can only be in your garden? This year, lavender lattes, rose-flavored everything, bright pink hibiscus teas and elderflower cocktails are going to be a big hit, so get excited for recipes that bloom.
Also read: 11 Blooming Floral Dishes In and Out Manila to Up Your IG Game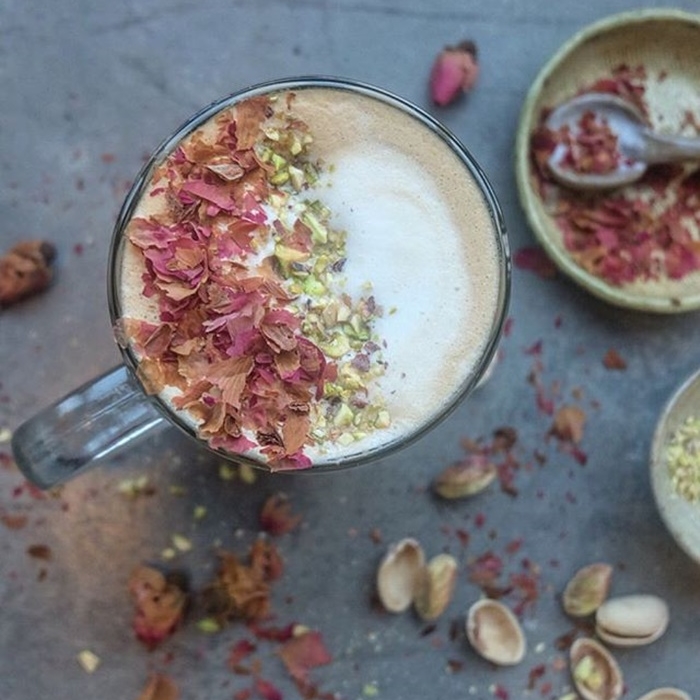 Petale de Rose macaron, Laduree | Photo from @ladureeph
Insider tip: Laduree also has other floral-flavored macarons like orange blossom and lily of the valley!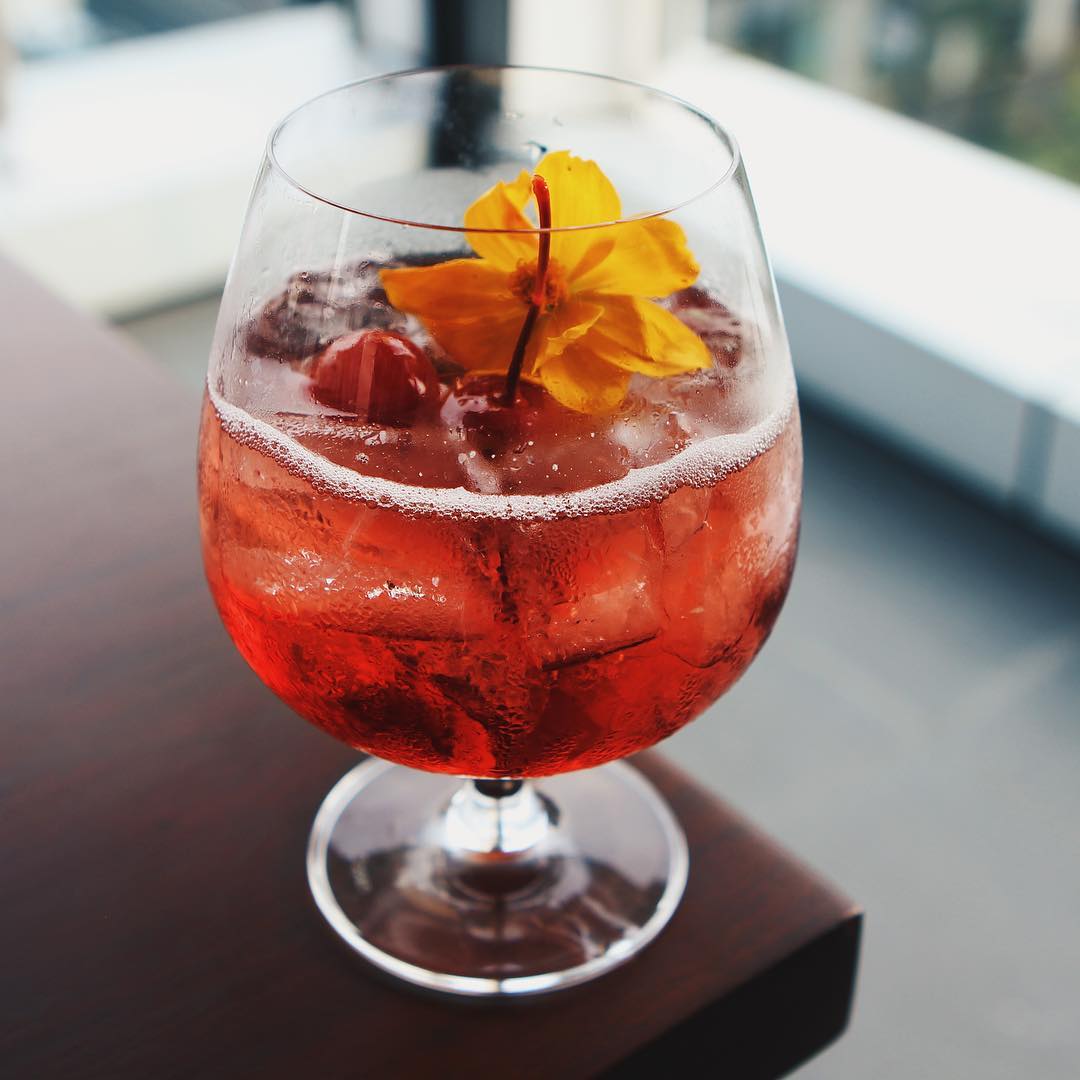 Gourmet Gypsy Art Cafe offers International cuisine and is owned by Chef Waya Araos-Wijangco. This cafe boasts of different crafts and style from all over the world. Their bestsellers include the Spaghetti Al Nero, Vietnamese Beef Stew and Mini Elote Mexicano. Read more here.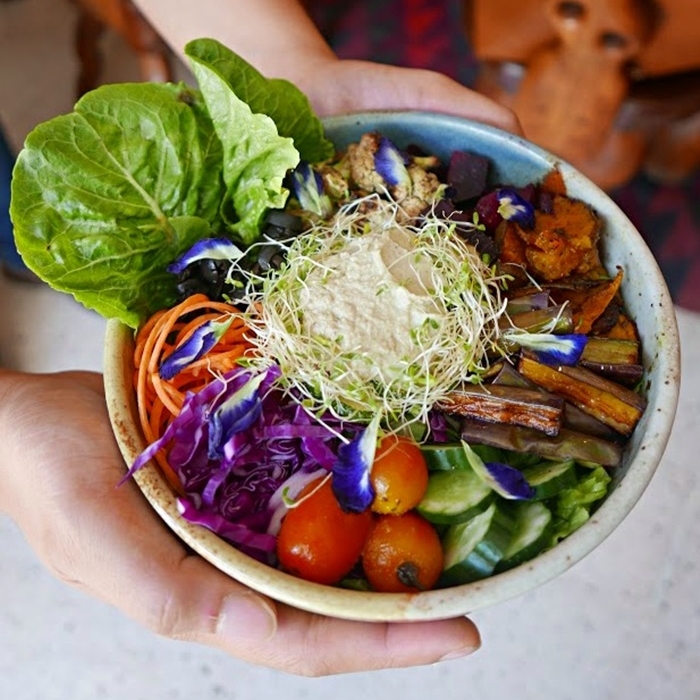 View menu
View their Instagram account
25 A Roces Ave, Quezon City
(02) 662-0880
6.) Goth Food
Last year, rainbow hues and "unicorn foods" took over our Instagram feeds. This year, in response to all that color, diners will likely see a rise in "goth food," or black food that is dyed with squid ink, activated charcoal, or black garlic. The trend has been gaining favor here and abroad for its reported detoxifying attributes.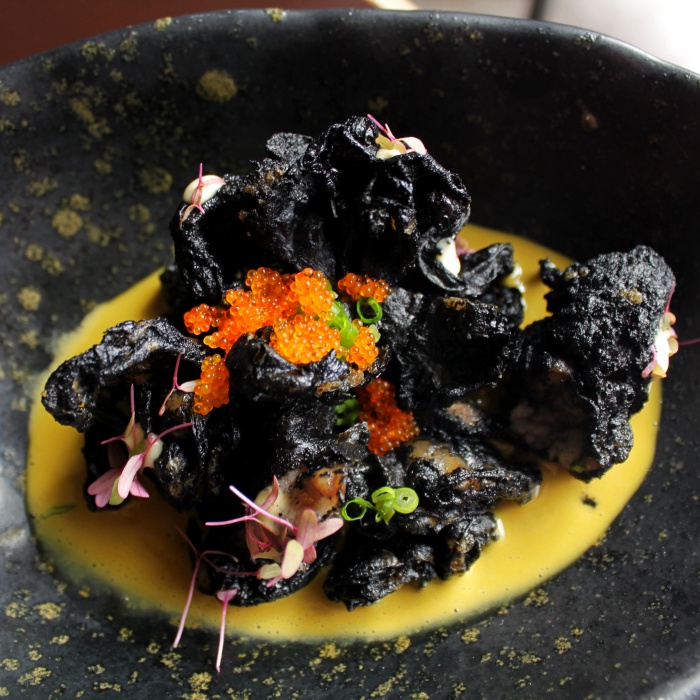 7.) Cheese-Topped Beverages
Recent months saw a hype surrounding cheese-topped tea after a video made its rounds on social media . The beverage style originating from Taiwan will only continue to grow in popularity this year.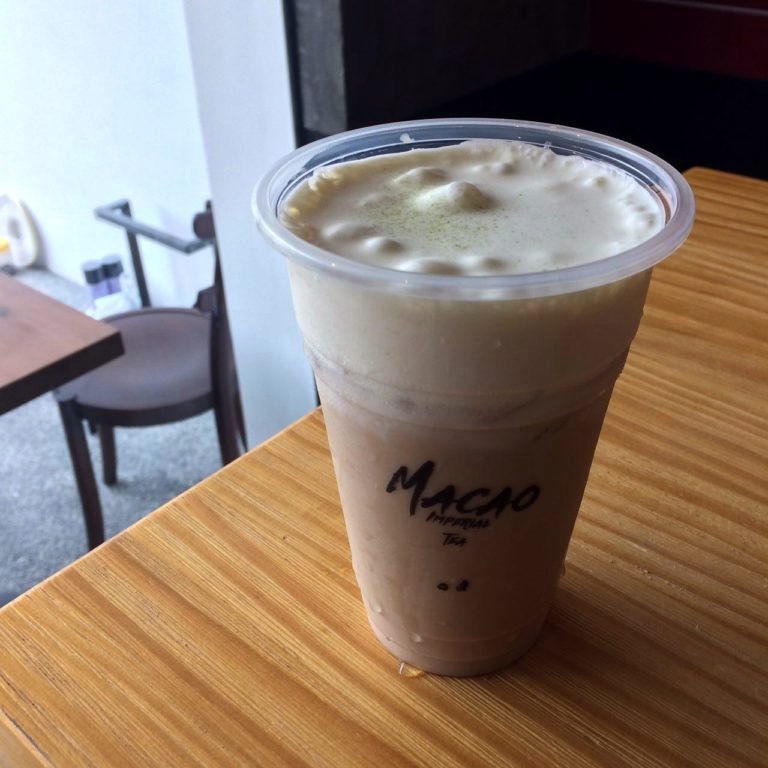 Insider Tip: Download Booky and sip on Buy 1 Get 1 Strawberry Jasmine Green Teas for only P89!
8.) Out-of-the-Box Doughnuts
Non-traditional doughnuts are going to be big this year and they'll be a bit fancier than the ones you're used to. Gone are the days of glazed doughnuts. Boutique doughnut shops have been popping up all over the world, serving up unique flavors and fillings. You do not want to mess with these babies, they did not come to play. (Think liquor-spiked and custard filled!)
Mad Batter & Dō | Photo from @madbatterdo
Post your predictions for the next food trends, tag @bookyapp, and let's see if they come true!
If you're not already enjoying the offline convenience of Booky, you can download the app for FREE! Whether you're on iPhone or Android, you get P1000 worth of savings on us. But why stop there? When you sign up for BOOKY PRIME, you can get up to P15,000 worth of Buy 1 Get 1 deals and unlimited discounts – all for just P199 a month. Your next bite is just a touch away.