Good for the earth and even better for you!
The coronavirus outbreak has brought upon us a lot of drastic changes from how we interact, how we go about our daily routines, and many more that it's now more important than ever to prioritise our health not just for ourselves but for the safety of our loved ones.
Aside from exercise, what we eat daily can help keep us in optimum health. As they say, food is medicine. To help you start a healthier diet, we've rounded up some smoothie recipes that you could try at home.
More specifically, we've rounded up green smoothie recipes as they can benefit you by boosting your fruit/vegetable intakes by sneaking them in as well as strengthen your immune system, increase your energy, lower your cholesterol and many more because of the vitamins and minerals.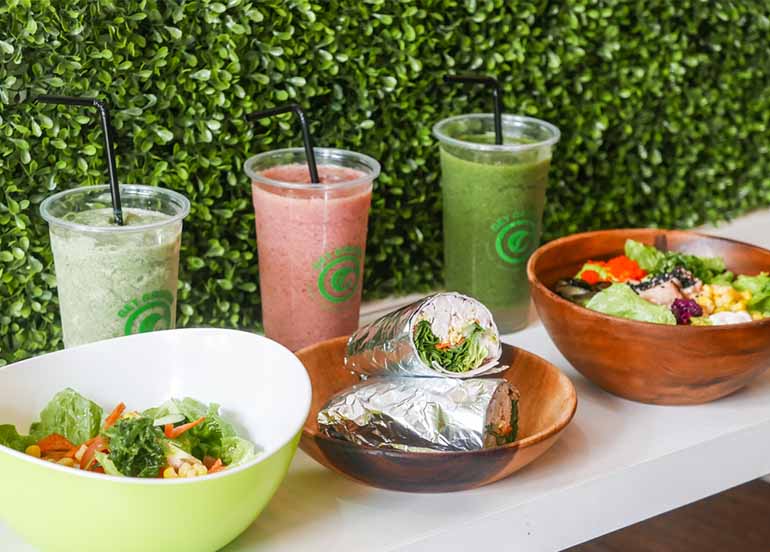 So, why not give it a try by starting with any of these 10 recipes?
10. Green Peanut Butter Smoothie by Bon Appetit
It's quite known that peanut butter and banana make a really good pair in between two slices of bread. However, it doesn't have to always to be in a sandwich for it to taste good. This smoothie provides you the flavor of the combo without the added calories found in bread with an added nutrition thanks to the kale. Note that in this smoothie, the kale taste is subtle and adds a savory hint to the sweet drink.
INGREDIENTS:
1 banana
1 cup nut milk
1 cup torn kale
2 tablespoons peanut butter
1/4 teaspoon ground cinnamon
9. Healthy Green Smoothie by Ayesha Curry
Made by a famous chef who is also known to be the wife of Stephen Curry, this smoothie is both easy and healthy. The blend of spinach and pineapple is balanced enough for you to enjoy the smoothie that Stephen Curry probably approves of. Tip: If you want your smoothie cold, you can freeze the banana before adding it to the mix.
INGREDIENTS:
12 ounces coconut water
2 large handfuls of baby spinach
1/4 fresh pineapple, cut into cubes
*optional: 1/2 cup of yogurt or banana for a creamier texture
8. Kelsey's Mean Green Smoothie by Kelsey Nixon
There's no doubt that this smoothie falls under green smoothies 'cause of both the ingredients and the end product. Plus, if you're the type of person who prefers tart things, then you will definitely like this drink. Tip: If you want your smoothie cold, freeze your grapes before adding it to the mix.
INGREDIENTS:
1/2 cup of green tea (or water)
1 cup of baby spinach
1 sprig of fresh mint (about 6-8 leaves)
1/2 granny smith apple
1 kiwi
3/4 cup of green grapes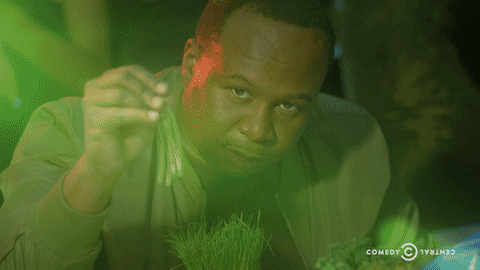 7. Simple Green Smoothie
Thought up by one of the writers from a known news and media network in the Philippines, this smoothie caters most to Filipinos because of the accessibility of the ingredients. See, Green Smoothies can be tried by anyone but more importantly, can be made by everyone.
INGREDIENTS:
1 mango
1 saba banana
1 cup leafy greens (pechay, kangkong, or spinach)
1/4 tsp Moringa malunggay powder
1 cup filtered water or coconut water
*Optional: Soaked chia seeds, spirulina, flaxmeal, hemp seeds
Check out: 15 Spots for Refreshingly Guilt-Free Smoothie Bowls to Kickoff 2018
6. Sweet Basil Smoothie by Giada De Laurentiis
If you think that basil is an ingredient only for savory food like lasagna and pesto, then you're mistaken. This recipe – made by Giada De Laurentiis, a famous Italian Food Network chef – just proves that basil goes well with sweet things too. According to Giada, this is sweet enough to be considered as a dessert – a healthy dessert that is.
INGREDIENTS FOR THE SMOOTHIE:
300 ml plain yogurt
1 handful basil leaves
350 ml lemon simple syrup
1 handful ice
INGREDIENTS FOR THE LEMON SIMPLE SYRUP:
250 ml water
200 g caster sugar
1 1/2 tsp lemon zest
5. Green Smoothie Bowl from Food Network
If you're the type who prefers eating your smoothie with a spoon, then check out this recipe. Customizable and filling, this Green Smoothie Bowl may just be the breakfast or snack you're looking for.
INGREDIENTS:
2 cups spinach
1/2 cup unsweetened almond milk
1 tablespoon chia seeds
1 frozen banana
1/2 avocado
Ice (for thickening)
Toppings of choice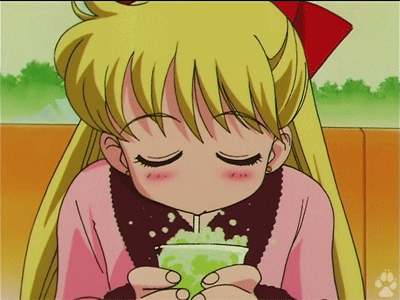 4. Tropical Mango-Rita Green Smoothie by Simple Green Smoothies
Want the taste of cocktails without the alcohol? Then, you might just like this Tropical Mango-Rita Green Smoothie which is a play on a margarita only much healthier. This smoothie won't only fool you by making you think that it's spiked but if you really were drinking alcohol the night before, this smoothie can help you recover from a hangover.
INGREDIENTS:
2 cups fresh spinach
1 cup coconut water (unsweetened)
1 orange (peeled)
2 cups mango (frozen)
1 cup pineapple (frozen)
Juice of 1/2 line (plus lime slices for garnish)
*Optional – coarse salt for rim of glasses
3. Easy Greens (A Hangover-Busting Smoothie)
If you're feeling tired, lethargic, and dehydrated, check out the recipe of this simple smoothie. It's packed with nutrients and vitamins that will replenish what you've lost from an alcohol-filled night. Plus, the mix of berries and banana is the perfect balance of sweet and tart. Who knows, you just might get up from your bed faster than usual.
INGREDIENTS:
1 small banana
1 cup berries
1 handful spinach
1/2 small avocado
150 ml Coconut Water or Water
A squeeze of lime
Also read: 14 Dishes that Will Chase Those Horrible Hangovers Away
2. Matcha Green Smoothie Bowl by Minimalist Baker
Calling all matcha lovers out there! Here's a green smoothie that might just pique your interest 'cause it includes an addition of matcha that gives it a subtle earthy flavor.
INGREDIENTS:
2 peeled, sliced and frozen ripe berries (~120 g each)
1/4 cup chopped ripe pineapple (option / / frozen is best)
3/4 – 1 cup light coconut milk (canned or carton)
2 tsp matcha green tea powder
1 heaping cup organic spinach or kale (you can freeze it to make the smoothie colder)
TOPPINGS (optional):
Fresh berries
Coconut flakes
Banana slices
Chia Seeds
Slivered Roasted almonds
1. Smoothie on a Stick by The Kitchen on Food Network
Think that freezing fruits before placing it in the smoothie or adding ice to the smoothie doesn't make the smoothie cold enough to satisfy you? Then freeze the whole smoothie and have a smoothie popsicle instead. Filled with both fruits and just a hint of veggies, this smoothie stick can replace your ice cream cravings on a hot summer day – plus, it's much healthier too.
INGREDIENTS:
1 1/2 cups diced honeydew melon
1 cup loosely packed baby spinach
1 cup green grapes
3/4 cup orange juice
1/2 cup sliced bananas (about 1 small banana)
1/2 cup vanilla yogurt
2 tablespoons almond butter
2 dates, pitted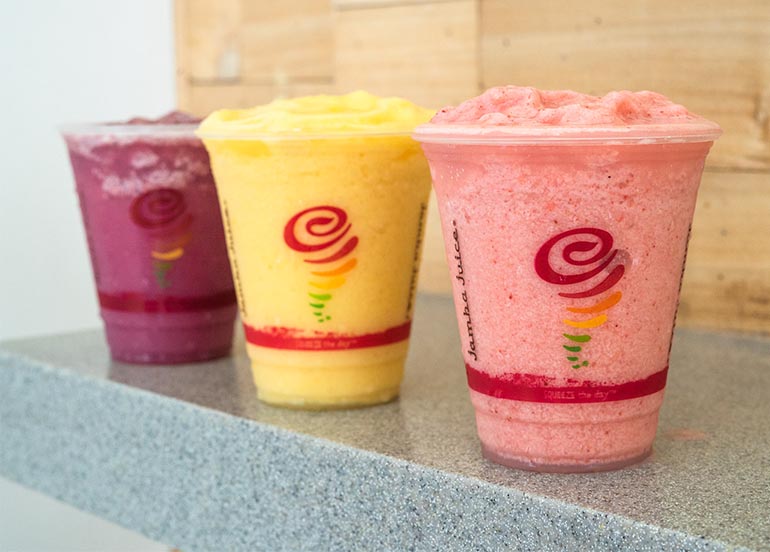 Nothing's more refreshing than a green smoothie after a workout or even before a workout! One glass is enough to give you that boost of energy you need to finish your workout for the day.
We're more than just food at Booky and we're here to give you the lo-down on the best things to do and discover all over Metro Manila—food, fitness, beauty, and more. Download the Booky app for FREE to discover today's best idea.